Underneath this bari's jazz suit is a rock 'n' roll machine.
Responsive playability. P-90s deliver loads of tone options. Solid construction and feel.
Jazz aesthetics might paint this one into a corner for some. Price may dissuade all but serious baritone players.
5
5
4.5
4.5
The D'Angelico Deluxe SS Baritone is an interesting proposition. It's a high-end offering in the relatively small field of baritone guitars, where, if you've got around $1k to spend, you can have fun choosing between a nice range of options. Lots of players are attracted to those lower-priced options for the novelty of a baritone or to round out their instrument collection. D'Angelico is aiming to instead capture those who are so serious about their baritone needs that they're willing to spend over $2k on the right one. To do so, they've created a P-90-equipped semi-hollow and put it near the top reaches of their line.
Admittedly, I'm in that former category. I think baritones are fun and lump them in with 12-strings, tenor guitars, and Bass VI-style instruments—all things I like to mess around with now and then. But I've been able to satisfy my own bari needs with inexpensive instruments. So, approaching this review, I wondered, will the Deluxe SS open my eyes and ears and make me a believer, or is it just a fancy curiosity?
I did a deep dive into the Deluxe's ambient possibilities, adding gobs of delay, sustain, and all the modulation I could wrangle, and was transported to the town of Twin Peaks—it's that kind of vibe.
Unique Recipe
Since the Deluxe SS Baritone is among the top guitars in D'Angelico's line, it gets a fancy aesthetic treatment. That means gold Grover locking tuners, a large art-deco-style headstock, mother-of-pearl block inlays, 3-ply binding, an elaborately shaped pickguard, and a gold bridge and stairstep-style tailpiece. The extra accoutrements will scream cocktail jazz to some, but the body and neck's natural stain and satin finish keep the guitar from looking gaudy. More importantly, a close inspection of the Deluxe's fit and finish reveal an attentive, detail-oriented build. There is nary a flaw to be found.
The semi-hollow-with-P-90s recipe is a unique one among baritone manufacturers. But from the first few robust, resonant notes I played on the D'Angelico, the combination seemed obvious. The playing experience is suitably deluxe—the 26 3/4" scale length and comfy C-shaped neck feel familiar enough to make the formidable .014–.068 stock gauges easy to grapple with, so there's no awkward phase for non-diehard baritone players like myself. The Deluxe's 15" body—1 3/4" deep—feels comfortable for seated playing, and after playing a two-hour gig on my feet, I didn't feel any more fatigued than when playing a standard guitar.
Have Gold, Will Twang
One of the joys of any semi-hollow or hollowbody guitar, especially for players who tend to stick to solidbodies, is how resonant they are, and that's the first thing I noticed about the Deluxe. That's an obvious observation, but with these big gauges, the laminate maple body sings with every note, from big chords to high-octave single-note lines.
Between the black-tie-friendly outfit and the D'Angelico name on the headstock, it's only natural to grip a few ii-V progressions on the Deluxe. The 1 11/16" nut width offers plenty of room to get around complex voicings, which sound irresistibly rich and warm through a Deluxe Reverb. Every note sings with full-bodied clarity. If I were better at improvising chord melodies, I know what the concept for my next record would be.
Open-position chords on the Deluxe can feel like playing the low end of a piano with while holding the sustain pedal. All it took was one wide-open B minor chord to get me hooked. I did a deep dive into the Deluxe's ambient possibilities, adding gobs of delay, sustain, and modulation, and was transported to the town of Twin Peaks—it's that kind of vibe. But it's not just big open chords that deliver that feeling. Since the Deluxe SS Baritone is a sustain machine, these frequencies tend to rumble the room even at moderate volumes. I found myself contemplating the space between notes—and wanting more of it—even when playing slow, single-note melodies on the lower end of the neck.
The Seymour Duncan D'Angelico Great Dane P-90s balance rich low-end with an articulate twang. Like adding a touch of sweetness to a savory dish, a little extra brilliance rounds out the tonal profile to create a rich overall experience. The bridge pickup makes a case for the Deluxe's rock 'n' roll potential and encouraged my best attempt at a Duane Eddy impression. Once that clicked for me, I found that I just wanted to stay in that zone. Anything from shuffles to tic-tac bass parts sound great on the Deluxe.
There's plenty of brightness in the neck pickup, while its added bass frequencies reward Bass-VI-type lead playing—like the solo to "Wichita Lineman," which sounds and feels cool on this guitar. Rolling back the tone just a little made root-fifth patterns under my chording sound convincingly bass-like. Add a little overdrive to any of these positions and the Deluxe is a monster, ready to scream.
The Verdict
The Deluxe SS Baritone makes a bold statement. At well over twice the price—or more—of the most ubiquitous baritones on the market, it's a high-end instrument within genre. With P-90s, a semi-hollow body, and jazzy aesthetics, it feels jazz oriented. But I found it more diverse, and capable of capturing all the tones you'd want in a baritone, from clean and articulate to spooky and ethereal to twangy. And it delivers a fun, and inspiring playing experience in a sturdy, well-built instrument that's ready for any gig you throw at it.
D'Angelico Deluxe SS Baritone Semi-Hollowbody Demo | First Look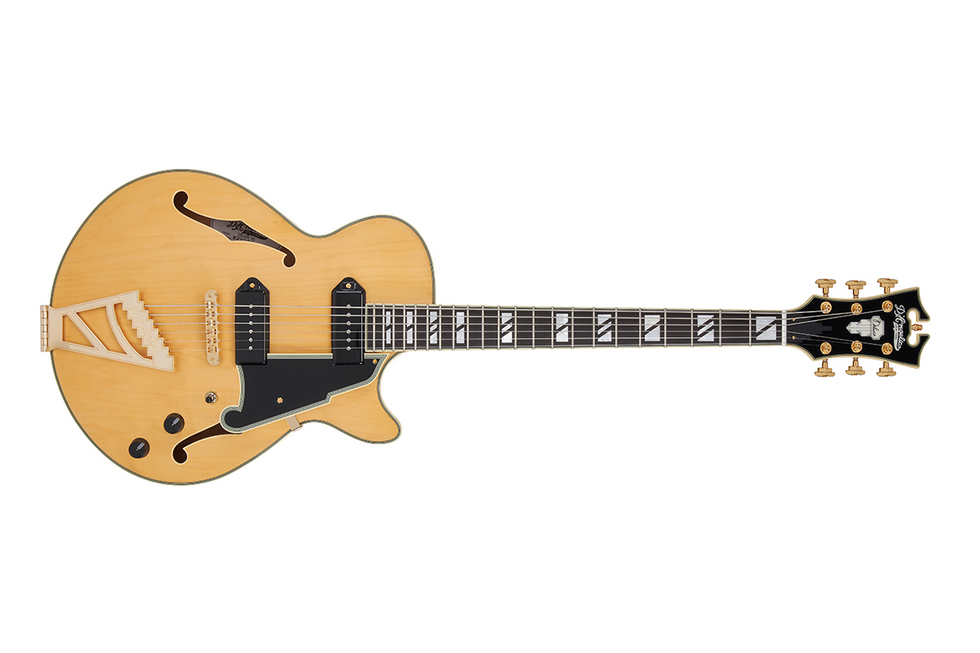 D'Angelico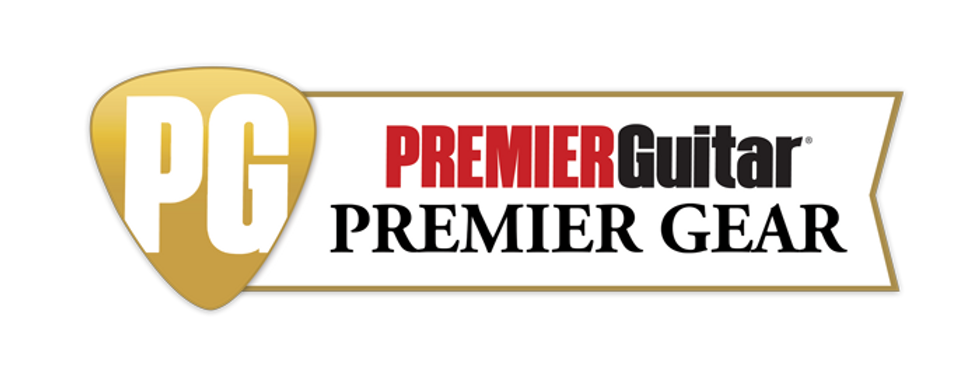 The effects guru puts two historic pedals—the TS808 and the Nobels ODR-1—inside a single box, with a fresh circuit design that allows for four variations on their revered voices.
At first glance, Keeley Electronics' new Noble Screamer seems like a guitarist's dream version of a Reese's Peanut Butter Cup. This enticing morsel tastefully pairs two classic overdrive flavors, the timeless (and ubiquitous) Ibanez TS808 Tube Screamer and the best-kept-secret Nobels ODR-1.
The two circuits lurk side-by-side beneath the Noble Screamer's sleek hood, ready for action. But there's more: Keeley Electronics' founder and designer Robert Keeley provides a nifty additional twist for creating your own sonic mashups. With the Noble Screamer pedal you can link the Tube Screamer-like overdrive section—a masterpiece of soft-clipping aural bliss—with the ODR-1's thumping sonic flavors. Or conversely, you can deploy the ODR-1's hard-clipping drive with the Tube Screamer's famously midrange-forward tone circuit. Voila! Suddenly you have four pedals in one.
Beyond providing some pretty darn sweet guitar tones, the Noble Screamer also embodies a few bigger and more profound themes. It shows increased emphasis on made-in-the-USA manufacturing, a trend that extends far beyond music gear. It offers additional options for buffering and true bypass as standard equipment on a guitar pedal—highly useful even for guitarists who remain stubbornly technology averse. And it aims to reinvent a key product line from an iconic company. But let's start at the beginning…
Nailing the Right Shade of Green
"Pairing the ODR and Tube Screamer isn't just about the green color, but it sure helped," laughs Robert Keeley. "There is a rhyme and reason why I chose those two pedals for the Noble Screamer. I had never done any mods or anything based on the ODR-1, but the idea for the pedal came from this: Wouldn't it be fun to combine two green pedals? And what if I could allow you to hear what makes each pedal unique, and borrow from one to the other? I was able to choose between the Tube Screamer tone control or the ODR tone control, and do the same thing with their clipping sections. So, I built both circuits in there, so people could mix-and-match and hear what makes each pedal unique."
Keeley Electronics Noble Screamer Overdrive and Boost - Tech Demo
Keeley knew he would face heavy scrutiny in tackling the ODR-inspired circuit. Introduced in 1992, the Nobels ODR-1 has attained near-mythic status in the Nashville scene, spurred by the advocacy of session veteran Tom Bukovac. Almost singlehandedly, Bukovac—fondly known as "Uncle Larry" to his online followers—helped popularize the original ODR-1 among his Nashville friends and collaborators. And over the years, many of Nashville's heaviest hitters have made the pedal an essential part of their arsenal.
Tom Bukovac x Keeley Electronics - Noble Screamer vs Vintage ODR-1 vs Vintage TS808
"There's a constituency in Nashville, Brentwood, and Franklin that really loves this pedal," Keeley notes. "They're all friends and they're damn near family, and this pedal works so well with their music. So, one of our goals became winning over that Nashville crowd. We carefully compared this to some great examples of 808s and ODRs—using audio analyzers, too—and then we took it to Nashville and asked veteran players to compare it to the original units."
The Noble Screamer passed the audition. After A/B'ing it with an original ODR-1, Nashville session and stage ace Guthrie Trapp acknowledged "we're sitting here and can hardly tell the difference. And to not have to spend $1,500 or $2,000 on a pedal…," he added, shaking his head. And even Bukovac himself says, "They sound pretty similar. The guitar tone sounds great."
Guthrie Trapp x Keeley Electronics - Noble Screamer vs Vintage ODR-1 vs Vintage TS808
Adding a Few Twists
Plenty of players will be hooked by the authentic sound of the Noble Screamer's two iconic overdrives. But for many guitarists, the real fun begins when you experiment with tone/overdrive mashups, combining a Tube Screamer with an ODR tone circuit, and vice versa. "The Noble Screamer's ODR tone control is a spectrum control," Keeley notes, "and it moves up the bass and the treble at the same time. The Tube Screamer is a simple low-pass filter that helps create the midrange hump. They make a fun combination and they allow you to get some unique sounds."
L.A.-based guitarist Brett Papa lauds the approach: "It's really interesting to see how it nails both of those classic tones. But for me, the hybrid is the coolest thing about that pedal, because it really is the best of both worlds. Some pedals are so temperamental circuit-wise, but it doesn't really matter with this pedal, because wherever your amp is at, you can dial in a great sound."

The stompbox also offers unusual flexibility in its switching and buffering capabilities. It utilizes the buffer that Keeley perfected with his earlier Halo pedal (designed with guitarist Andy Timmons). In the Noble Screamer, the player can easily select true-bypass or buffered bypass: Simply step on the on/off switch for two seconds and it'll toggle between the two settings.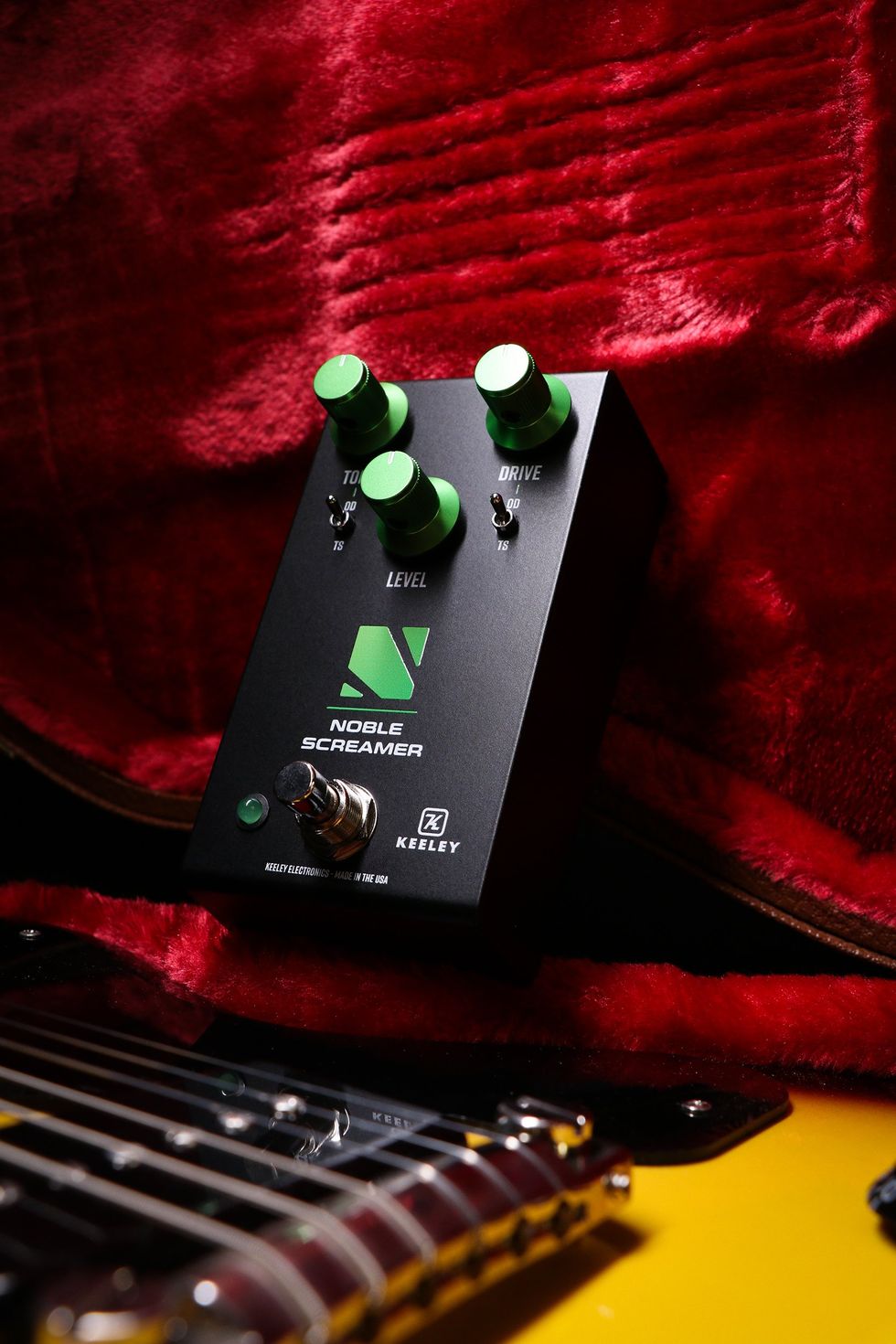 "This pedal's switching also makes it unique," says Keeley. "For years I had been carrying around the quote that Bill Finnegan put on his KTR pedal, which has a switch where you can choose true bypass or buffered. He printed 'almost always better' on the setting when you switch on the buffer. I think it's really valuable to have noiseless switching like the old Boss and Ibanez pedals. True bypass is great in a few cases, but the inevitability of it making a clicking sound can be a problem, so that's why we're offering buffered bypass, too."
Taking Control and Upping the Ante
Beyond its sonic characteristics, the Noble Screamer underscores important investments, production advancements and design choices from a company reshaping itself and preparing for its next chapter. The Noble Screamer is the first pedal to take advantage of Keeley's new Oklahoma City factory and its expanded production capabilities. The most visible sign is the pedal's newly designed heavy-duty aluminum case. The streamlined, rugged enclosure is built in-house following a large investment in specialized equipment. "Making my own folded aluminum enclosure is a brand new capability," Keeley explains. "I wanted to stop buying aluminum enclosures from China and start making my own. That way I can control the process and get exactly the type of enclosures that I want. To take full advantage of the enclosures, we also increased our capacity for circuit board manufacturing, and that was another big investment. We got another printer, powder coating booth, and oven. I doubled everything in the whole shop and invested in the future. Other manufacturers who are like-minded can do more manufacturing in the U.S. It's pretty cool to see so much manufacturing coming back to the States."
Keeley Factory Drone Video
Keeley chose to design a pedal that combines battle-worthy toughness and understated elegance. The Noble Screamer enclosure boasts a slightly slanted top—an homage to old-school classic pedals—but with a modern look and premium knobs. "The knobs and the subtle graphics speak really loudly on that slanted enclosure," he says. It's built like a tank—albeit a rather stylish one.
Was it a difficult decision to go with a standard-sized pedal when mini pedals have seen increasing popularity? Keeley is adamant. "At a time when a lot of people are cutting back on spending, I'm going against the trend and choosing to put out our boldest, most innovative ideas and give people a reason to spend their money on them," he declares. "I think I can control the costs. The Noble Screamer is the exact same size as comparable pedals. There's a definite trend toward small pedalboards with pedals that can fulfill one sound. Mini pedals are great and I plan on keeping them as an entry point for our product line. I don't see any reason why I can't fold aluminum for my own mini pedals at some point. But in the meantime, when we're releasing our next generation of pedals, I'm going to focus on this new platform. I want this new line to redefine our product line and what we're capable of. We've had success with compressors and reverbs and delays. This new line is hopefully going to redefine our drives."
The Noble Screamer heralds a new direction for Keeley Electronics, and guitarists can look forward to more exciting mashups in the future. After all, the Reese's Peanut Butter Cup turned out to be an enduring classic. So, you can expect plenty more ear candy from Keeley in years ahead.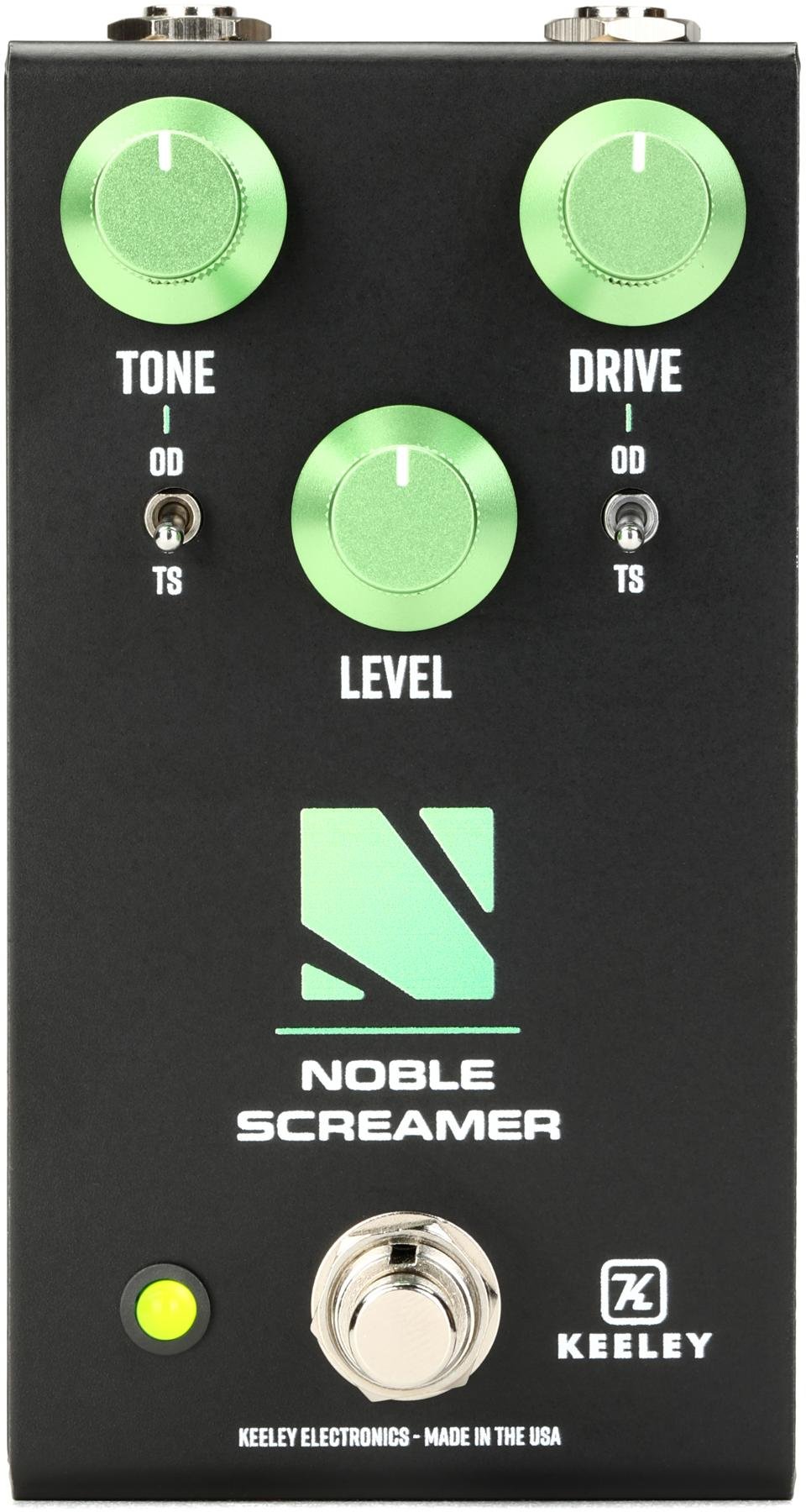 Noble Screamer Overdrive
Keeley
Can a bona fide funk guru help design a better Klone?
Wide range of gain. Very useful EQ.
Doesn't do the Klon clean boost as well as original.
5
4.5
4.5
4
Jackson Audio's pedal collaboration with modern funk hero Cory Wong could have taken a few different paths. Considering Wong's style, a compressor would have been an obvious choice. Instead, the Optimist is a dual overdrive that builds on a Klon-inspired baseline, adds a second overdrive, and has a clever EQ to create a super-flexible overdrive. Named after Wong's second album, The Optimist suits Wong's exuberant and fun-loving personality. But it also describes the way you might approach a gig with this pedal in hand. Together, the two separate overdrives and active EQ give you enough tones to cover almost any gig this side of Slayer cover band.
Attacking the Klones
Jackson Audio's pedals are always practical, and The Optimist is especially so. Each overdrive circuit has dedicated volume, tone, and gain knobs. Just beneath those are a trio of tiny EQ controls that illuminate when you hit both switches at once. And because the EQ can be used independently, you actually get three stomps in one. That's impressive given The Optimist's small size.

Modeling a circuit based on the Klon Centaur is nothing new. But Jackson Audio added enough tone-shaping control to make the Klon-inspired OD1 side of The Optimist more versatile than the average klone. Without an original Centaur on hand, I used Electro-Harmonix Soul Food as a baseline, which I used with a Schroeder Chopper TL, Fender Player Jaguar, and a Fender HSS Stratocaster plugged into a Fender Hot Rod Deluxe.
Some Klon users like that pedal's mid-heavy, medium-gain grind. Others prefer to use it as a robust clean boost. I found that the Klon-inspired side of The Optimist is most oriented toward the first application. With the gain all the way down, it has a bit more bite and grit than the Soul Food. In Clip 1 you can hear an example with the volume at about 1 o'clock and the tone at noon. It's a very healthy low-gain tone that I can imagine as an always-on, foundational sound for a lot of applications. The range of the gain knob is especially inviting. I couldn't find a "dead" spot anywhere in the gain control's range. Maximum gain levels have less high-end sizzle and a bit more overall gain than many klones [Clip 2]. And you sense that Jackson Audio and Wong aimed to find the most musical and versatile possible range of gain tones that a Klon-style circuit allows.
​Flat Is Fabulous
The OD2 side of The Optimist gives you flatter frequency response and more transparency. Wong compares this side of the pedal to a Timmy or a ZenDrive. Internally, your signal hits OD2 first then OD1 before the active EQ. Because OD2's flatter response preserves more of your original tone, it's a great blank canvas. And with the EQ controls I could easily get more Screamer-like sounds or thicken my lead lines.
Setting all knobs to noon generated a fantastic crunchy tone that paired well with P-90s. As with the OD1, the OD2's gain and tone knobs have a broad sweep. Neither side of The Optimist would classify as "high gain," even at maximum values, but there are plenty of nice hard-rock tones available—especially if you use humbuckers.
The Bandaxall-derived EQ engages when you hit both switches simultaneously. And you can boost or cut the bass, middle, or treble frequency bands up to 12 dB from the noon position. Used by itself, this EQ helped me darken the tone of an overly bright Telecaster and tame the woofy low end from a Jaguar. I've never used dedicated EQ pedal in my chain, but The Optimist certainly opened my ears to the possibilities.
The Verdict
I remember the first time I played a real Klon. It wasn't my thing. However, over the years I've developed a healthy appreciation for this subgenre of overdrives. At this point there are so many variations on the circuit that authenticity is less important than what connects with your particular playing style. The Optimist takes this more open-minded thinking about a klone's possibilities, and adds a flat-response overdrive and a nearly flawless active EQ that can help you tailor the pedal to your setup in very specific ways.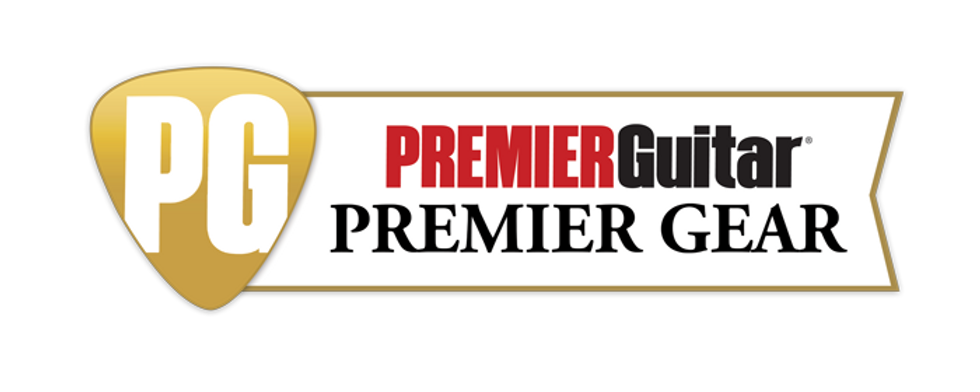 An accessibly priced gateway to a high-gain playground.
Killer sounds in a reasonably priced package. Huge gain range.
Begs for more footswitching options.
5
4.5
4.5
5
The late Eddie Van Halen spent much of his early career in search of what's now known as the "brown sound." Years after cracking the code, he helped bottle various versions of the recipe into the 5150 line of amps. Various iterations of these amps are now studio and stage staples, and are often used in heavy genres that transcend Van Halen's vision.
These amps have never been cheap. But the new EVH 5150 Iconic Series models offer a much more affordable take on 5150 designs and are offered in two versions: a 40W 1x12 combo that retails for a very reasonable $899 and an 80W head version at $999. For this review, we look at the 2-channel combo.
High-Calorie Combo Platter
The 5150 Iconic Combo is powered by two 6L6 power tubes, two ECC83 preamp tubes, and a specially designed 40-watt Celestion speaker, all of which are encased in a closed-back MDF cabinet for tighter, heavier bass response. Closed-back combos are slightly unusual as they are costlier to manufacture and tube cooling can be a concern. Most dedicated EVH tone chasers will probably be happy for the audible effects of the closed-back configuration, though.
The combo has a sparse, utilitarian vibe. Apart from a 5150 logo on the top left corner of the cabinet and an EVH logo affixed to the bottom right corner of the grille, there's little to distinguish it. The controls are hidden away on the top panel. Here you'll find gain and volume knobs for each channel, and shared controls for EQ (low, mid, high), boost, reverb, resonance, and presence. There's also a noise gate control exclusively for channel 2. There are three mini buttons: one for channel switching and the other two for the additional presets for each of the channels.
The rear panel is home to a XLR output (with speaker emulation), a power amp mute switch, a preamp out jack, a power level switch (which lets you choose between 40W or 10W), and an effects loop. The cool thing about this loop is that you can use the return jack to bypass the preamp while the boost, reverb, resonance, and power level remain functional.
A Ton of Gain Unchained
While the 5150 Iconic is a 2-channel amp, each channel has its own switchable low-/high-gain mode, effectively giving you four different gain profiles. Channel 1 has a push button for selecting between clean and overdrive. The channel 2 mini-button, meanwhile, engages the ultra-hot "burn" voicing.
The overdrive preset of channel 1 is essentially a crunch channel, sort of like the blue channel of the 5150 III, but with slightly more gain. Even with the gain at 2, the overdrive preset is pretty distorted. Bumping the gain to just 4.5 yields tones closer to distortion than overdrive.
Channel 1's overdrive mode ranges deep into high-gain realms and could easily be used as a "lead" channel.
Channel 1's overdrive mode ranges deep into high-gain realms and could easily be used as a "lead" channel. Channel 2, however, is comparatively hellacious. With gain at just 2 you'll get output roughly equivalent to channel 1's overdrive channel with the gain at 8. With channel 2's gain up to 7, I was well into extreme modern metal territory. But that's just the tip of the iceberg! Channel 2's burn mode adds even more heat and saturation, yielding ridiculous amounts of sustain. Single notes seemed to last forever, even without finger vibrato. At times it felt like an EBow at work.
With this much over-the-top gain available, it was a smart move for EVH to include a noise gate on the 5150 Iconic. The gate is helpful, but it has its limits. Even with the gate threshold at maximum, a fair bit of hum and amp noise persists at the most beastly levels.
The Best of Both Channels
If there were a way to footswitch between channel 1's clean and overdrive sounds, the 5150 Iconic would essentially become a 3-channel amp, with clean, crunch, and lead sounds. But that would likely make the Iconic much more expensive.
In lieu of a footswitchable third channel, though, the boost function, which is footswitchable and adds up to 10 dB of volume, is one way to MacGyver a faux 3-channel setup. I got a pretty workable template using these three settings:
Channel 1 with gain on 2 and overdrive preset selected. Guitar volume lower for a cleanish sound.
A boosted version of that cleanish sound, with boost on 8 and guitar volume at maximum for a crunch sound.
Channel 2 with gain high for a lead sound.
If only there were a way to get a footswitchable setup with four sounds to include the burn preset!
 The Verdict
James Brown, the legendary amp designer who worked closely with Eddie Van Halen to create the original Peavey 5150 amp, was recruited by EVH in 2019 to become a principal analog engineer. He was tasked with masterminding the 5150 Iconic series. And it's safe to say Brown succeeded.
The resulting 5150 Iconic Series 40W 1x12 is a unique amp. It can easily do the Van Halen thing. But it's also insanely versatile and capable of sounds from clean to ultra-high gain to the most extreme molten metal. It's also just a great all-around amp. And it's easy to imagine the 5150 Iconic becoming ubiquitous in the manner of a Fender Hot Rod Deluxe for the heavy-music set.
EVH 5150 Iconic Series Combo Demo | First Look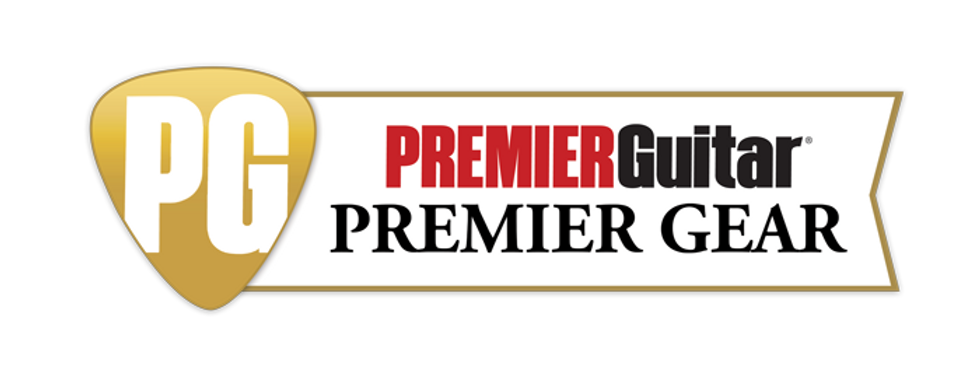 A svelte and powerful high-end flattop that's equally sweet and dynamic.
Not a construction flaw to be found. Sweet-to-powerful dynamic range. Comfy neck. Near-rosewood-level responsiveness from a mahogany back. Beautiful woods.
A full $1K more than a Standard 000-18.
4.5
5
5
3.5
It would be easy for a company of Martin's stature to coast every now and again. Maintaining brand mystique is exhausting in an age when hype rules the day. Keeping quality and substance intact—and maintaining commitment from the folks on the shop floor that deliver it—is even harder. But year in and year out, Martin continues to make instruments that simultaneously dwell in the realms of the practical, the musical, and the exquisite.
At nearly $3,600—a full $1K more than a standard 000-18—it's a good thing the Martin 000-18 Modern Deluxe looks and feels as luxurious as it does. But while details like a pearl-inlay, 1930s-style script logo, EVO gold frets, and flawless lutherie and woodwork at every turn will make even the most cynical function-before-form grump pause, it's the functional facets of the 000-18 Modern Deluxe that impress the most.
Building on Perfection
The 000 body (which shares dimensions, more or less, with the OM) is a cornerstone of the Martin line. Mating it to the "18" tonewood formula, which combines mahogany back and sides, adds up to a guitar that, to many ears, is the essence of balance and sweetness. So how does one refine something that's so near perfect to begin with? Well, even in the case of an architectural masterpiece there's always room for a little tasteful landscaping, and Martin has done a fair bit of that here. The 1930s-style logo is inlaid in pearl, while the body binding is East Indian rosewood—a very subtle but rich contrast to the mahogany and beautiful wheat-colored torrefied Sitka spruce top. The bookmatched, 2-piece top has a beautiful grain pattern with medullary rays that add a sense of almost watery depth and a classy, not-overbearing hint of flame out at the edges. I'd imagine our review guitar will be a joy to watch age. The gold, open-gear Waverly butterbean-style tuners may be the most overtly "deluxe" appointment on the guitar. But they are a stylistically cohesive element and feel super smooth and precise.
The additions to the 000-18 that put the "modern" in this very deluxe model include enhancements that appeal to tone scientists that work at the microscopic level: Liquidmetal bridge pins and a carbon composite bridgeplate—components said to improve sustain and volume. Such benefits can be very hard to qualify without a raft of test equipment at your side. But I did sense a more immediate, sometimes explosive, response, which also seemed to expand the guitar's already considerably dynamic range. If you've ever checked out a 000-18 and been at all disappointed with its capacity for fast response, this version could alter your perception. Other non-traditional elements have more tangible effects, like the asymmetric neck, which puts a little extra mass on the bass side and shifts the apex of the neck in that direction as well. The effect is subtle, especially given that the neck is a bit slim. But with its ability to offer more support for the thumb when barre chording or fretting bass notes, I felt less fatigue—and I was testing this instrument at a time when my hands were feeling like a mess. However subtle the effect, I was grateful.
Song from a Siren
There's another reason that the 000-18 Modern Deluxe feels easy on the hands: The guitar is incredibly even in touch responsiveness and output along the whole length of the fretboard. You're never squeezing a bit extra here or there to get a note to ring true or free of buzz. Making the connection between thought, instinct, and execution of a note or chord feels like a more fluid and effortless sequence of actions. This quality can have a real upside as you formulate or play melodic sequences, as can the OM-style 1 3/4" nut width (most 000 guitars have a slimmer 1 5/8" spacing).
The dynamic response is also superb. Softly plucked notes have substance, body, and complexity. And even a gentle touch with flesh on string gives individual notes blooming, ringing resonance. Approach the 000-18 Modern Deluxe with a more forceful touch and it surprises with big-time headroom and fast reactivity—the kind you more readily associate with rosewood-backed 000s and OMs and bigger bodied D-series dreadnoughts.
The Verdict
Though I tried, I didn't hear many, if any, weaknesses in the 000-18 Modern Deluxe's tone makeup—which is what you should expect for (gulp) $3,599. I suppose you could make a case for a sort of new-guitar antiseptic edge in some harder-plucked notes—the kind a torrefied top should help avoid. But I heard nothing that sounded like it wouldn't mellow over time. And the dynamism of the instrument makes it easy to work around any trace elements of harsh overtones, which are very, very few. Playing a flattop that you feel at one with—ergonomically, tonally, and responsively—is a treat. The 000-18 Modern Deluxe makes it extraordinarily easy to tap into that well of sweetness.