The good doctor refines an old mid-power favorite that dishes beautiful American-style clean and overdriven tones while packing a muscular punch.
A killer reimagining of an already great design. Bold cleans and toothsome overdrive in an impressively portable package.
5
5
4.5
4
Though he's built bona fide iconic modern guitar-amp designs—and a reputation that he could happily ride into the tube-glow sunset—Dr. Z's head honcho, Mike Zaite, has always stayed creative. He's steadily revamped his lineup over the years. And the new Z-28 Mk. II represents a thoughtful update of an amp that many of us assumed couldn't get much better. The original Z-28, discontinued in February 2018, was a robust 22-watter that reveled in simplicity and thick, versatile tonality. Players loved it. And more than a few lamented its discontinuation.
---
Those players will be happy to hear that much of the Z-28's basic architecture remains intact in the Mk. II. Crucially, the original Z-28's EF86 pentode preamp tube carries over to the front end of the new design. It was a key to that amp's personality and combination of high headroom, high gain, and thick-yet-clear voicing that hooked many Z-28 followers. But the platform's dual-6V6 output stage has now been upgraded to a pair of larger 5881 output tubes in cathode-bias, generating 35 watts of power. Additionally, a new master volume control helps rein in the output, so there's plenty of the good stuff available at less overall volume than the Mk I.
Red Menace
The Mk. II is more than an updated circuit. Dr. Z houses the Z-28 Mk. II 1x12" combo in an updated cabinet, too. This time out, the Z-28 lives in a cab Dr. Z introduced with the Joe Walsh Signature Z-Master. But where that amp was configured with three 10" speakers, the Mk. II features a single-12" baffle and a Celestion G12M Creamback. The cabinet is built from thin-walled ply and measures 22" x 21.5" x 10.9". The dimensions and construction help keep this mid-powered combo's weight down to a very reasonable 38 pounds. The Mk. II also brings Dr. Z's popular red-Tolex livery back to the fold. It's exclusive to the Z-28 Mk. II combo. (A Z-28 Mk. II head is also available, in black only.)
Control interface-wise, the Z-28 Mk. II is just as austere as the original, with the exception of the master volume. Apart from the single input, there's a volume knob and independent treble and bass controls in the EQ stage, which conceals tone-sculpting capabilities much more powerful than you would expect. Utilizing Dr. Z's version of a Baxandall tone circuit, these controls offer fairly traditional high and low frequency sculpting from the fully counterclockwise position to noon. Past noon, though, the frequency boost comes with a bump in preamp gain. The result is that there are many more voices and gain gradations available than the deceptively simple 3-knob preamp implies. What's more, the post-phase-inverter master volume is removed from the circuit when it's maxed if you want to run the MK. II wide open.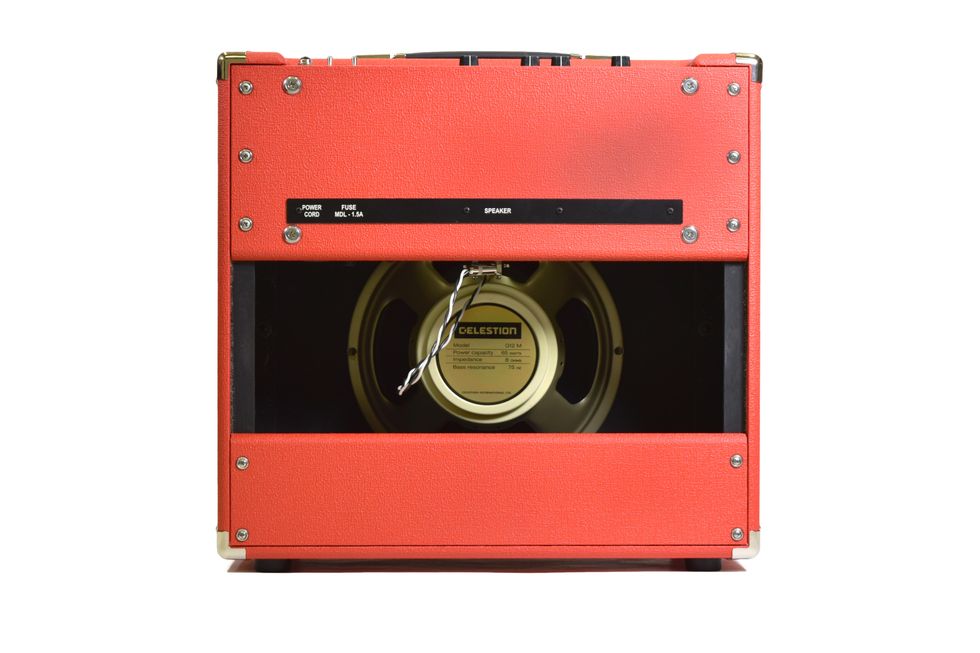 The Z-28 Mk. II uses a 12AX7 in the phase inverter and has a 5AR4 tube rectifier. Cathode biasing of the output stage means you just pop in new replacement tubes when the time comes—there's no need to re-bias, which is very convenient. Although the 5881s can be substituted with more common 6L6GCs—also with no bias adjustment—the Doc tells us: "I like the 5881s better than the 6L6s I tried. The 5881s seem, to my ear, to be closer sonically to the 6V6, which is what I was trying to achieve in the Mk. II." Otherwise, a look inside the chassis reveals the same kind of high-quality, handwired circuit that we have come to expect from this Cleveland-based maker.
American Muscle
The Mk. II is an able successor to the original, and then some. I should confess here that I was a fan of the dual-6V6 Z-28 from the time of its release, and I chatted with Zaite about that amp's merits on many occasions. In my estimation, the Mk. II simply brings more of the good stuff to the table, without leaving out any of the stuff that made the Z-28 great.
A big part of this amp's magic is in the character of the EF86 pentode preamp tube, which is thicker, lusher, and more full-frequencied than a 12AX7 in most circuits. This tube's capacity to be pushed hard without folding into self-distorted fizz means the signal is bold, clear, and articulate before it hits the next stages of the amp. As a result, the overall voicing and character is classic '60s-era American, but it's complex—blending late tweed, early '60s brown-panel, and mid-'60s black-panel tonalities with a little extra girth and muscle that tends toward Marshall-like—especially when pushed to overdrive.
As such, the Mk. II makes a great clean-to-mean template without any help from pedals. And the versatile tone controls extend the broad range of voicings considerably. While It's probably not the best shred platform, the Mk. II's ability to span roots and blues colors, rowdy classic and garage-rock sounds, and even jazz tones is impressive. The preamp's copious headroom and robust performance also makes it an outstanding platform for drive pedals—without exhibiting any of the sterility that the handle "pedal platform" often implies. The Z-28 Mk. II lapped up the output from a TS10 Tube Screamer, Tsakalis Six, Wampler Tumnus Deluxe, and JHS Angry Charlie with ease and relish. The master volume works great, too, meaning you can explore the Mk. II's voices at much lower-volume settings than the Mk. I could handle and dig every minute of it.
The Verdict
The Z-28 Mk. II is a clever reimagining of a well-loved original Dr. Z design. And it quite simply delivers more of everything that won fans for the already impressive Mk. I. Simultaneously stout, thick and articulate, with beautiful cleans and excellent overdriven tones, it's also a great drive-pedal platform, and a dynamic and expressive amp by any measure.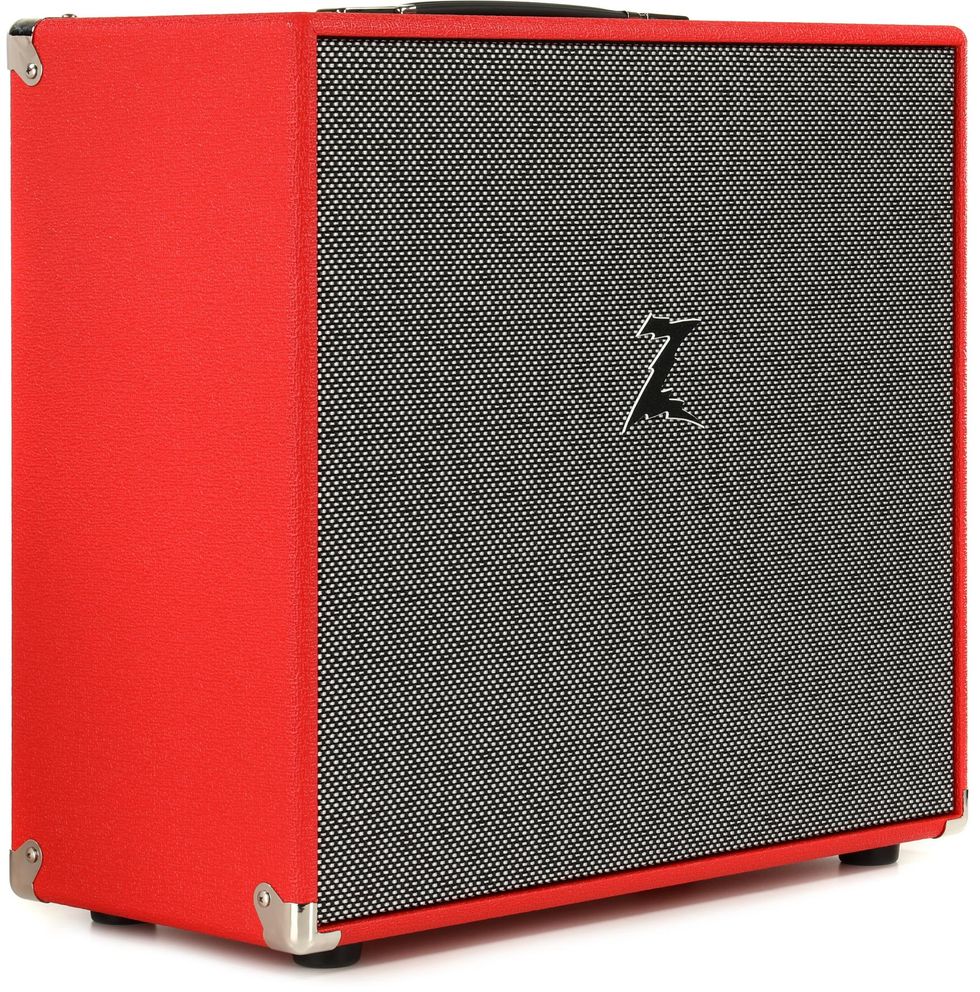 EF86 preamp delivers a high-fidelity sound with outstanding dimensionality and dynamic response
Delivers everything from crystal-clear cleans to muscular overdrive
Clean tones makes a superb pedal platform; effects sound like they're built right into the amp
Dr. Z