The influential "riot grrl" Rock and Roll Hall of Famer keeps it simple, but that doesn't mean she's not picky about her Gibson Melody Makers, Red Rhodes Velvet Hammer pickups, and Music Man amps.
Compared to his boss, Needles uses an effect setup that's a bit more complex, but compared to most players, it's still pretty barebones. He's got a Dunlop wah for two newer Jett tracks, and a trio of Boss pedals—a TR-2 tremolo (for "Crimson and Clover"), a BF-3 flanger, and a DD-3 digital delay that Needles virtually never uses. The board is powered by a G Lab PB-1, and a custom, single-footswitch box off to the side of the board switches Marshall channels.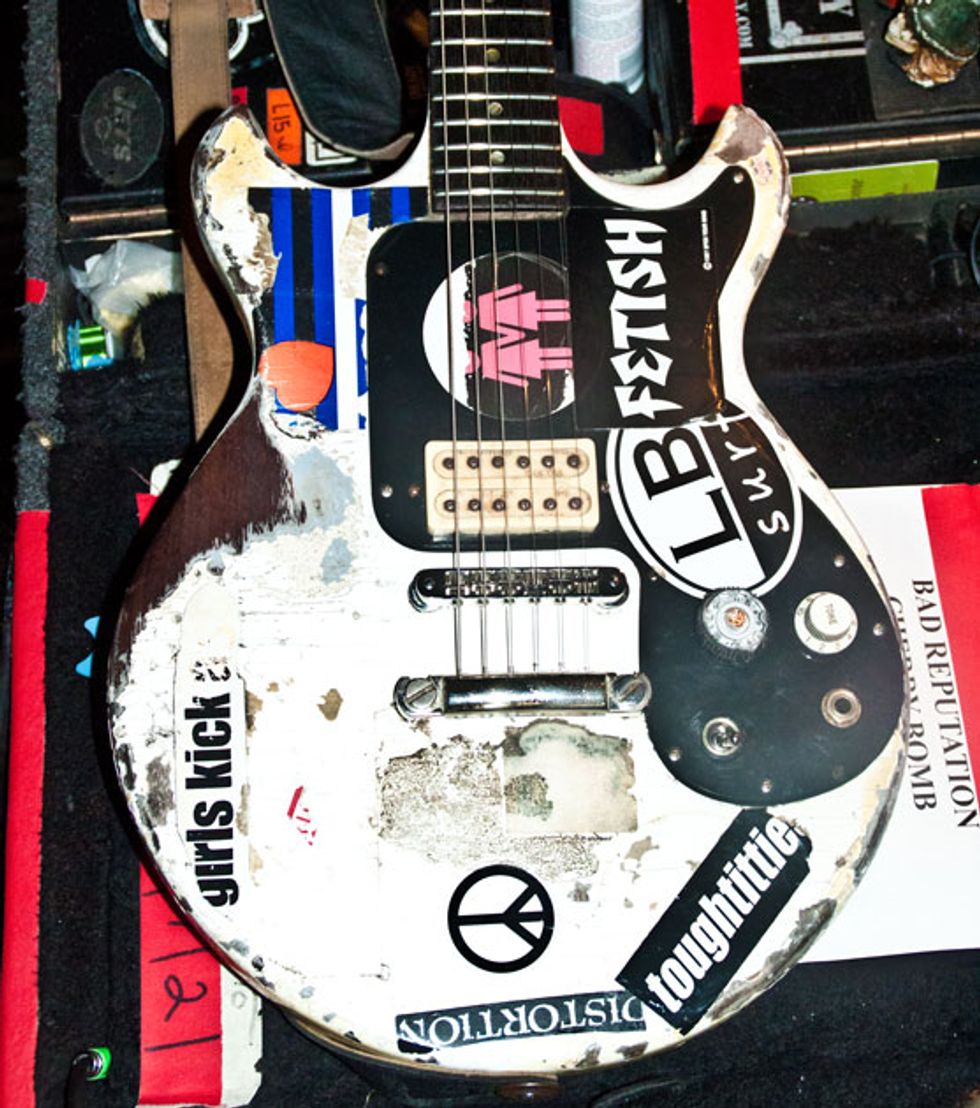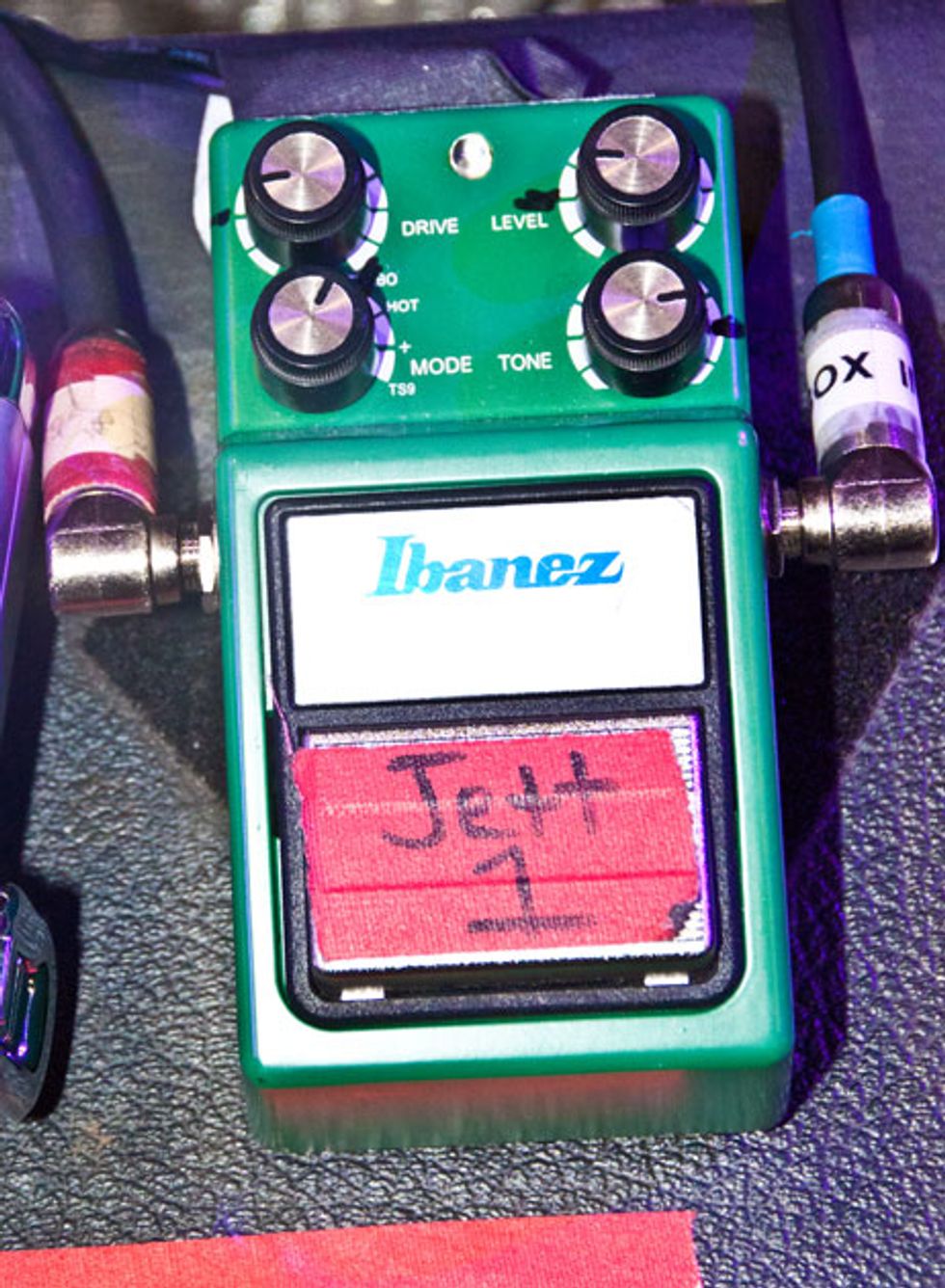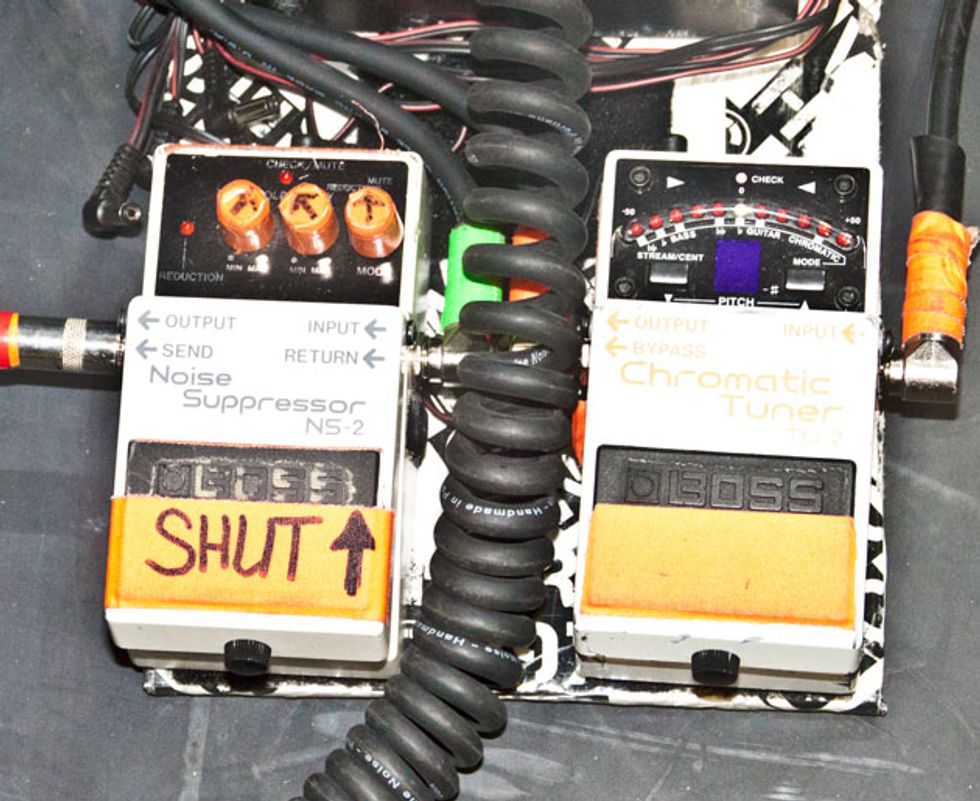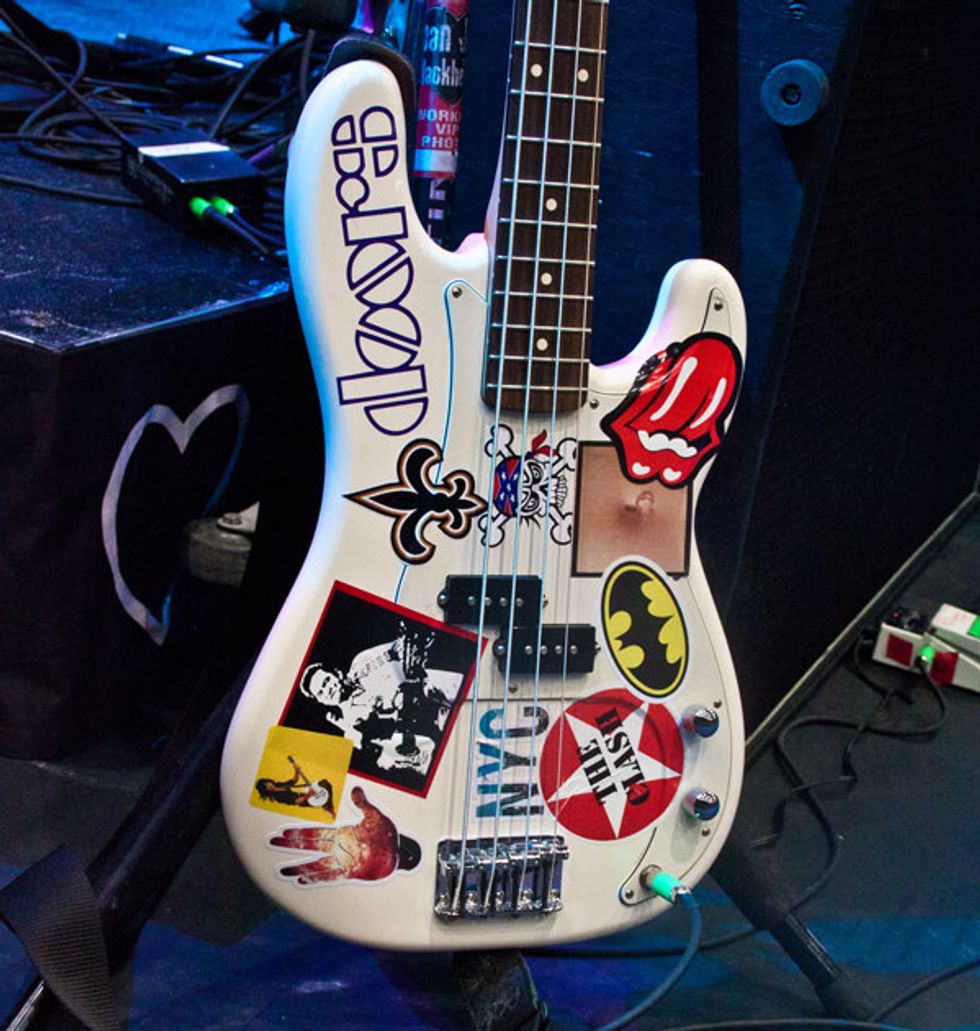 Premier Guitar's Shawn Hammond met with Zach Nagy, guitar tech for Joan Jett, lead guitarist Dougie Needles, and bassist Hal Salzer before the Blackhearts' show at the U.S. Cellular Center in Cedar Rapids, Iowa, on March 21, 2015.