The alt-rocker details and demos his wide-ranging guitar collection, expansive pedalboard, and dual-amp setup.
Jim Fairchild is a long-time Fender fan and still tours with the first good Strat he ever owned. This '95 Strat boasts a matching headstock along with Lollar Vintage Blackface pickups. (He carries a 2013 American Standard Strat with the same Lollar pickups as a backup.)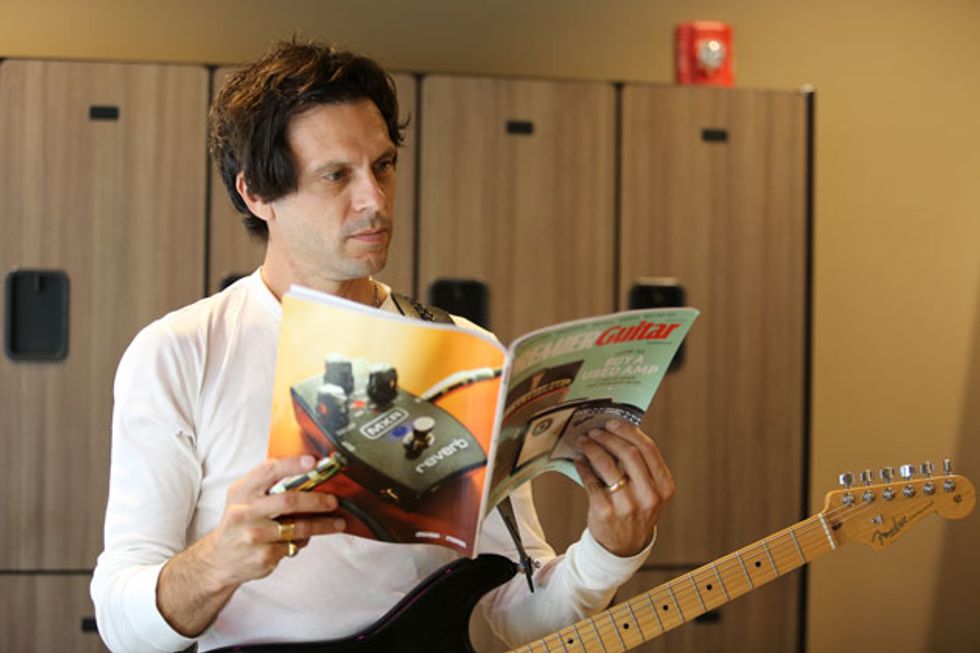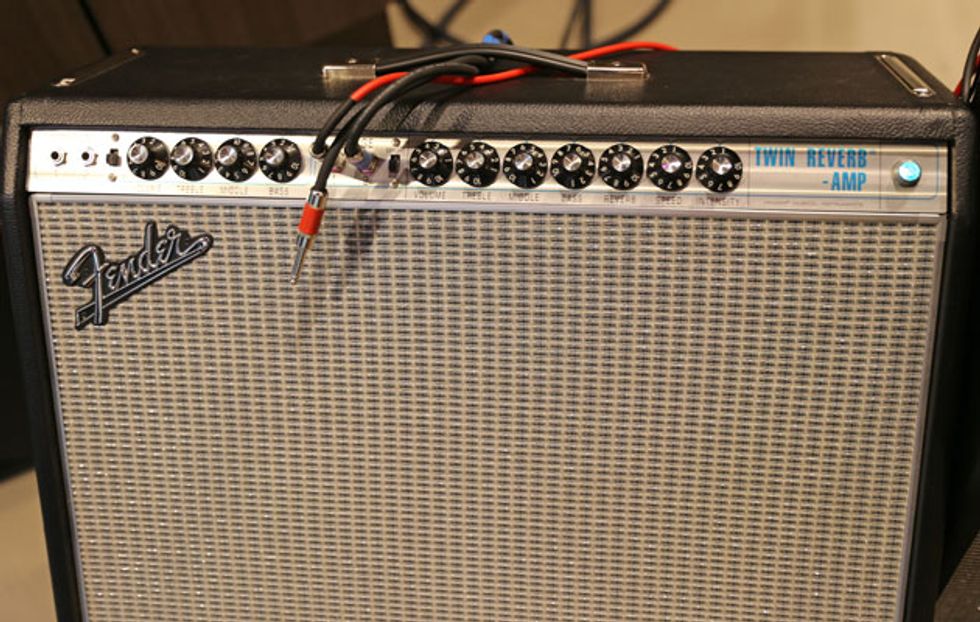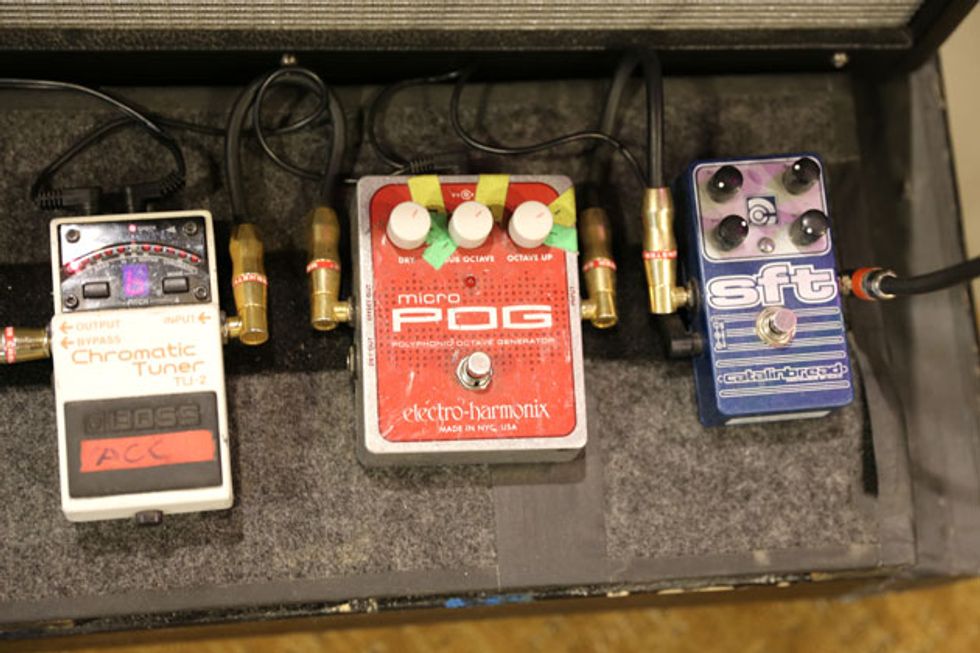 Click here, to win an EarthQuaker Devices' The Depths just like Jim's.