James Holmström, Zia McCabe, and Courtney Taylor-Taylor show off some of the most jaw-droppingly unique custom and rare vintage axes we've seen in ages.
Holmström uses a lot of effects, so you'll have to watch the full video to check them all out. However, the epicenter of his rig resides at the Custom Audio Electronics CAE RST-24 MIDI Controller that sits on his pedalboard. Nestled around the RST is a Boss TU-2, Malekko Charlie Foxtrot, AnalogMan Mini Bi-Comp, Boss DM-3 Delay, Boss DD-5 Digital Delay, Boss PN-2 Tremolo/Pan, Strymon TimeLine, Dunlop Cry Baby Wah (which was modded by Tim Hochstedler), Mission Engineering VP Pro, and a switch for the tremolo on his Soursound amps.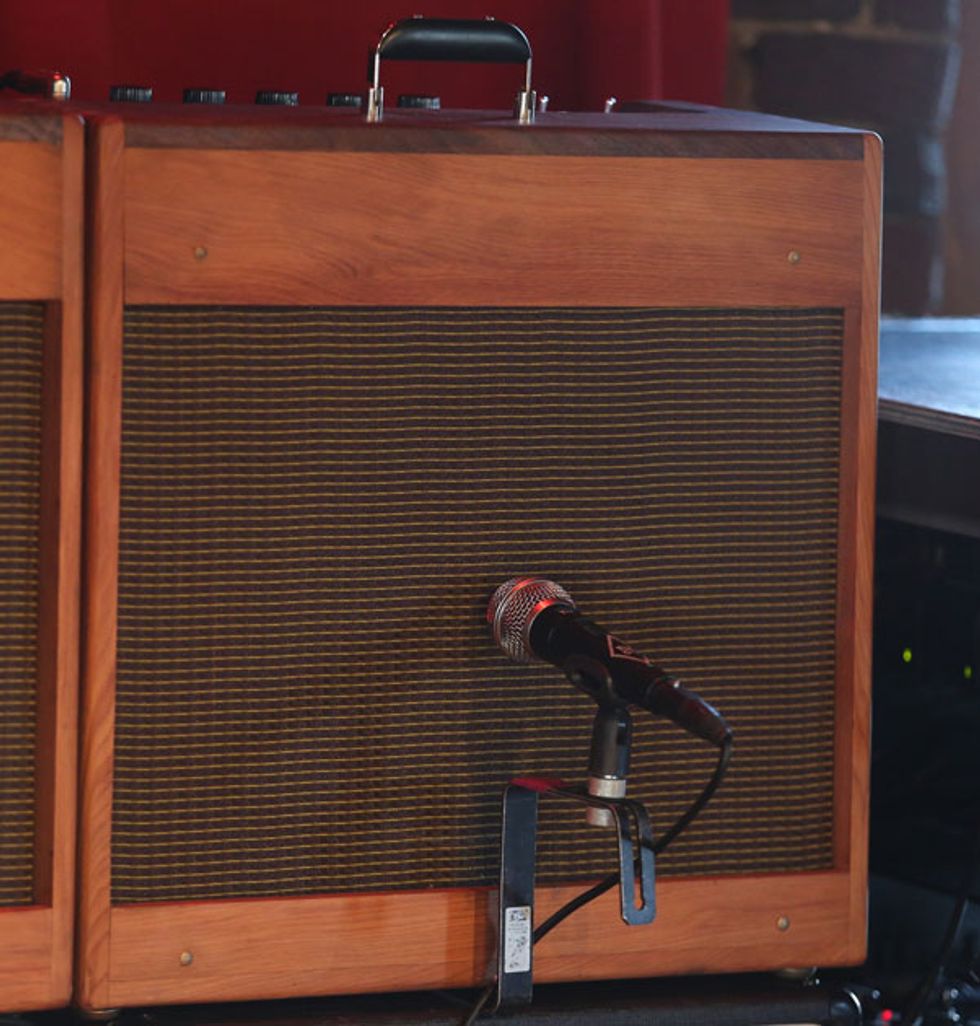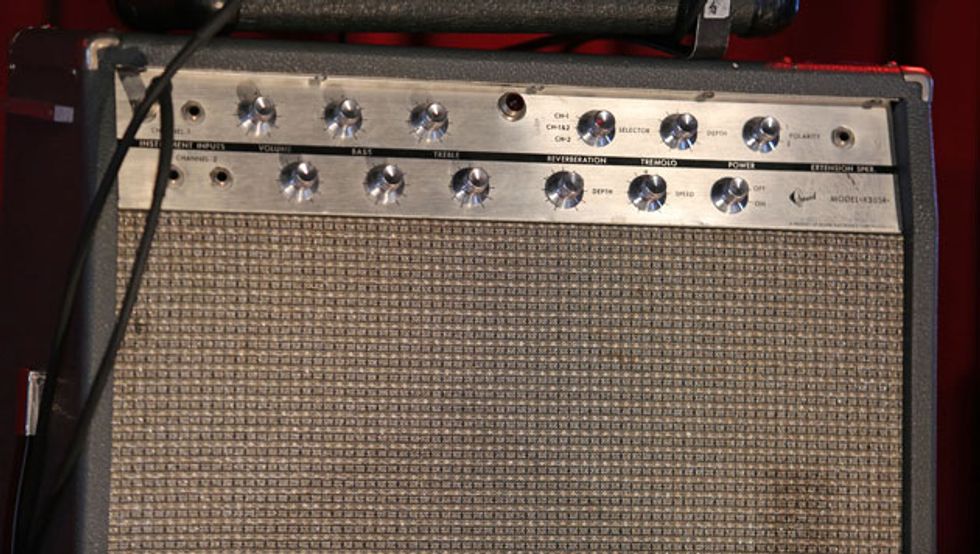 Click here to enter to win 1 of 2 Malekko Pedals—Charlie Foxtrot and The Dandy Warhols Distortland—courtesy of Malekko and the Dandy Warhols.

Click to subscribe to our monthly Rig Rundown podcast: