Rig Rundown: The Offspring's Kevin "Noodles" Wasserman
The punk-rock vet likes it both simple and high-tech, with signature Ibanez axes and an Axe-Fx combining to create a consistently brutal sonic punch.
He also uses a 2006 NDM2 that uses identical pickups and has a more conventional black finish. The newest axe in Noodles' touring arsenal is a 2012 yellow NDM3 with a Seymour Duncan SP90-1 neck unit and an SP90-2 bridge pickup. All his guitars are strung with D'Addario .011–.049 strings, and his preferred picks are Dunlop .73 mm Tortex.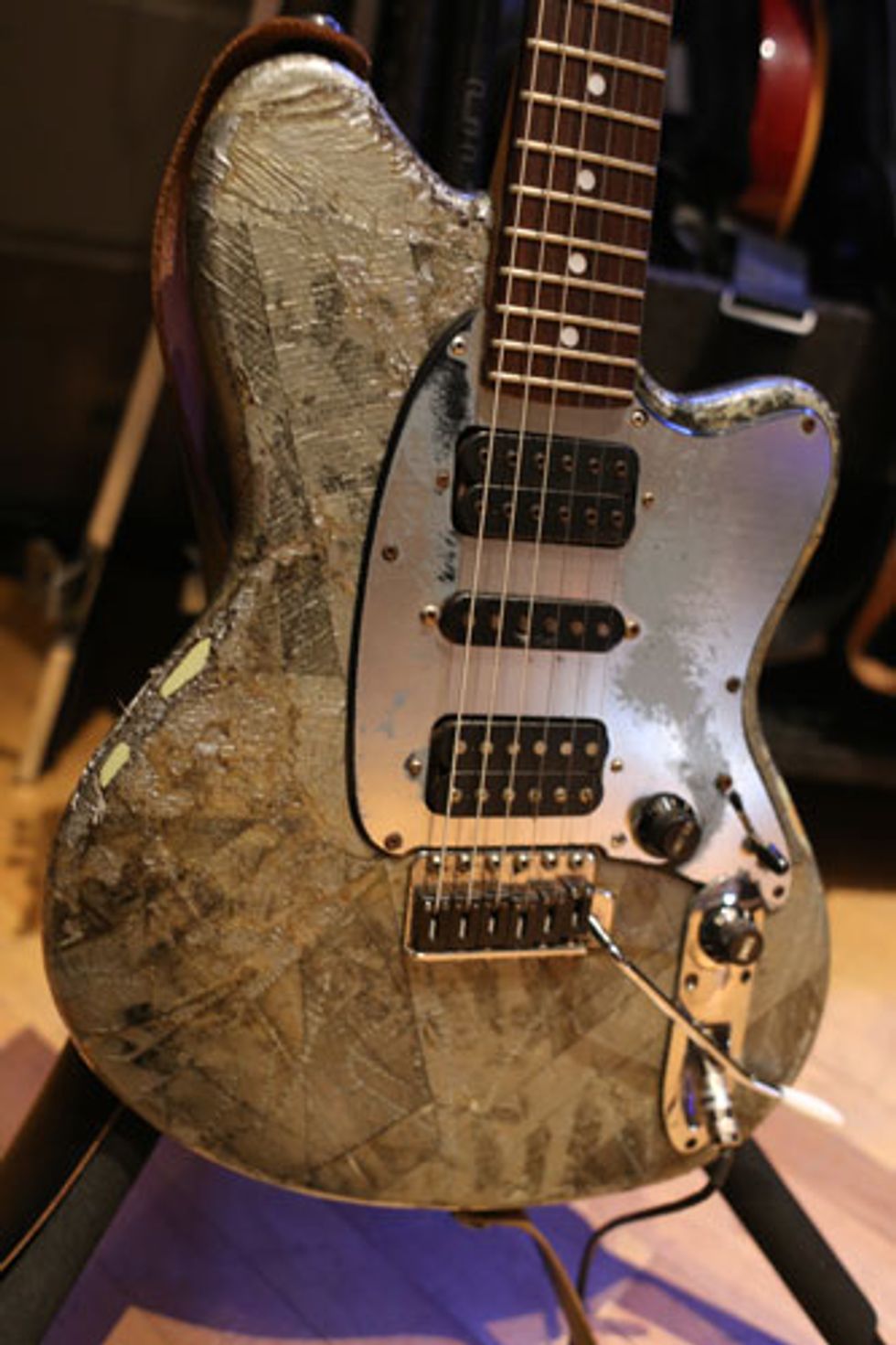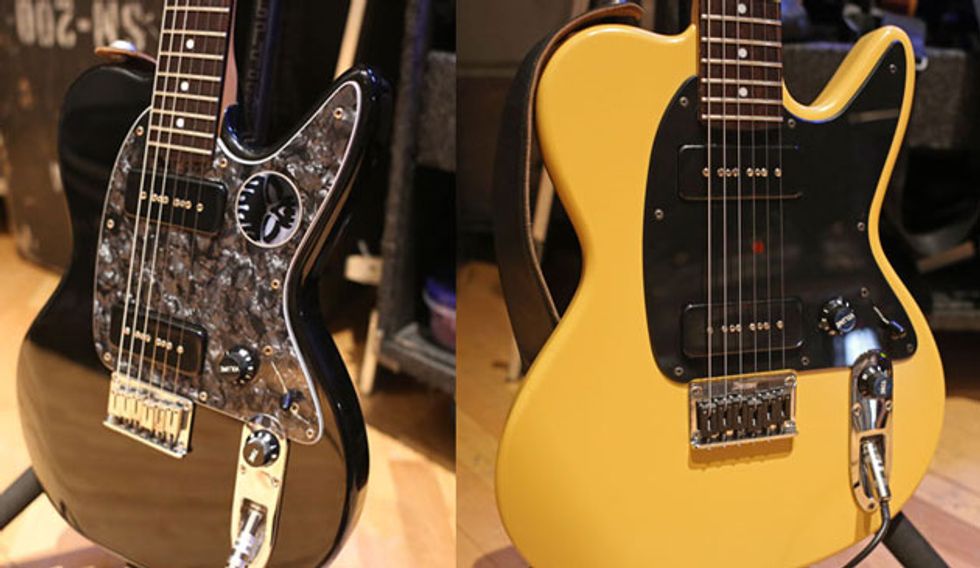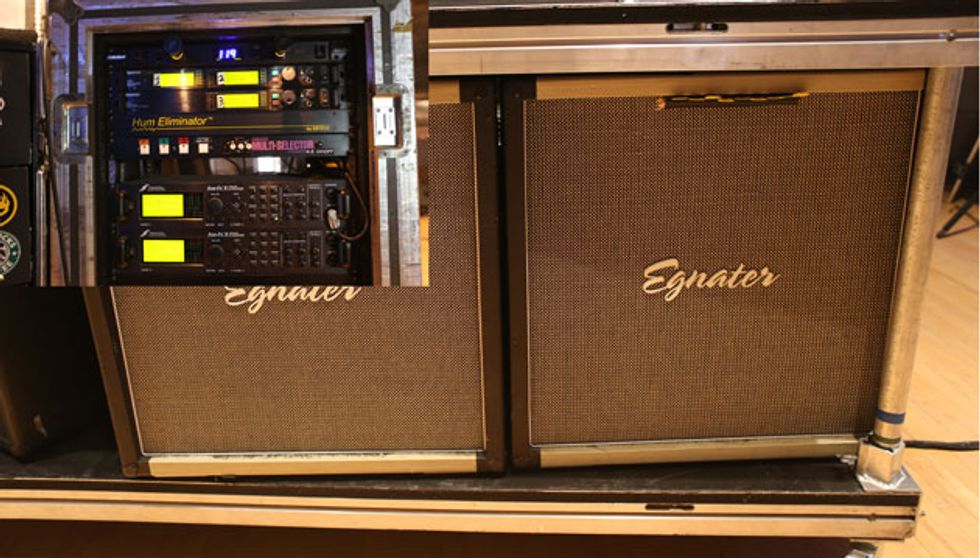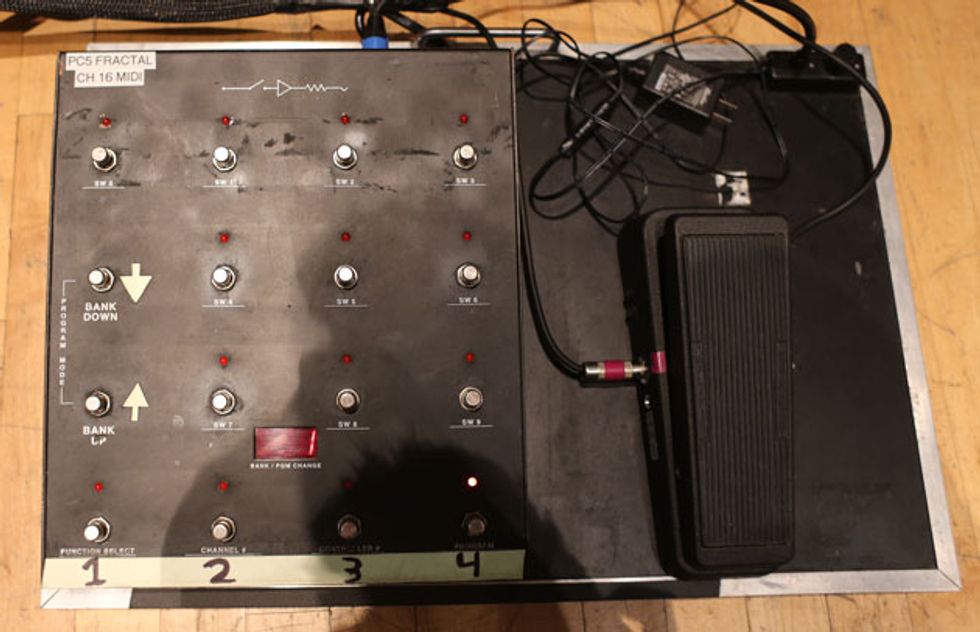 Just minutes before doors opened for the Offspring's sold-out show at the War Memorial Auditorium in Nashville, guitarist Kevin "Noodles" Wasserman took a break from the pre-show madness to give Premier Guitar's Perry Bean the details on his surprisingly high-tech touring gear.
Thanks to Noodles' tech, Tim Kennedy, for his help with rig and setting specifics.