Plus, the A Perfect Circle guitarist on how tech-ing for Nine Inch Nails was like "going to work in a flamethrower factory."
Megadeth founder teams up with Gibson for his first acoustic guitar in the Dave Mustaine Collection.
For the new acoustic guitar, Gibson acoustic luthiers in Bozeman, Montana collaborated with Dave Mustaine the legendary guitarist, vocalist, songwriter, and founder of the multi-platinum selling and Grammy Award-winning band, Megadeth. The Gibson Dave Mustaine Songwriter in Ebony is available in a both a standard version and a limited edition model, signed by the artist. Part of the Dave Mustaine Collection, the new Dave Mustaine Songwriter in Ebony is the first 24-fret neck ever installed on a Gibson acoustic guitar. With a slightly thinner walnut body, the Dave Mustaine Songwriter guitar features a cutaway for easy access to the upper frets.
Megadeth has gone on to sell more than 50 million albums worldwide, earning many accolades along the way, including a Grammy Award for the title track from their most recent album Dystopia, along with 12 additional Grammy nominations, as well as five consecutive platinum/multi-platinum albums. Megadeth has headlined many of the biggest stages in the world and recently played their most successful tour ever, closing every night on the North American amphitheater "Metal Tour of the Year". Also, a New York Times bestselling author and sought after speaker, host, and commentator, Mustaine has remained a standard bearer for metal and heavy guitar rock, combining a musical and technical standard with the punk and rock n' roll ethos and attitude.
Icons: Dave Mustaine of Megadeth
Need an affordable distortion pedal? Look no further.
We live in the golden age of boutique pedals that are loaded with advanced features—many of which were nearly unthinkable a decade or so ago. But there's something that will always be valuable about a rock-solid dirt box that won't break your wallet. Here's a collection of old classics and newly designed stomps that cost less than an average concert ticket.
JHS Series 3 Overdrive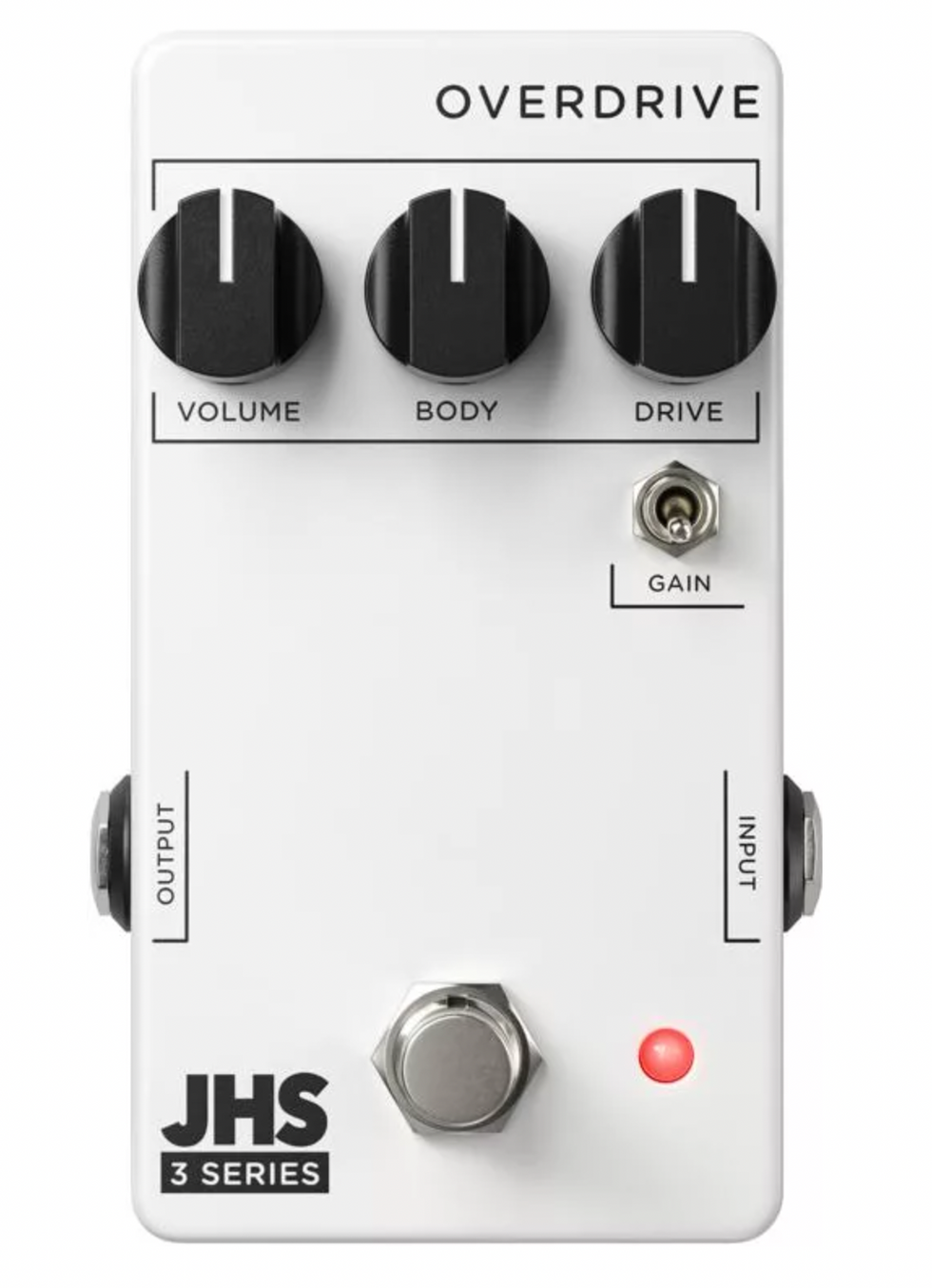 This OD is part of the company's Series 3 line which offers affordable stomps with simple control setups. Along with volume and drive controls, it offers a body knob that tweaks the EQ and a gain switch that moves between more saturated and crunchier sounds.
$99 street
Nobels ODR-Mini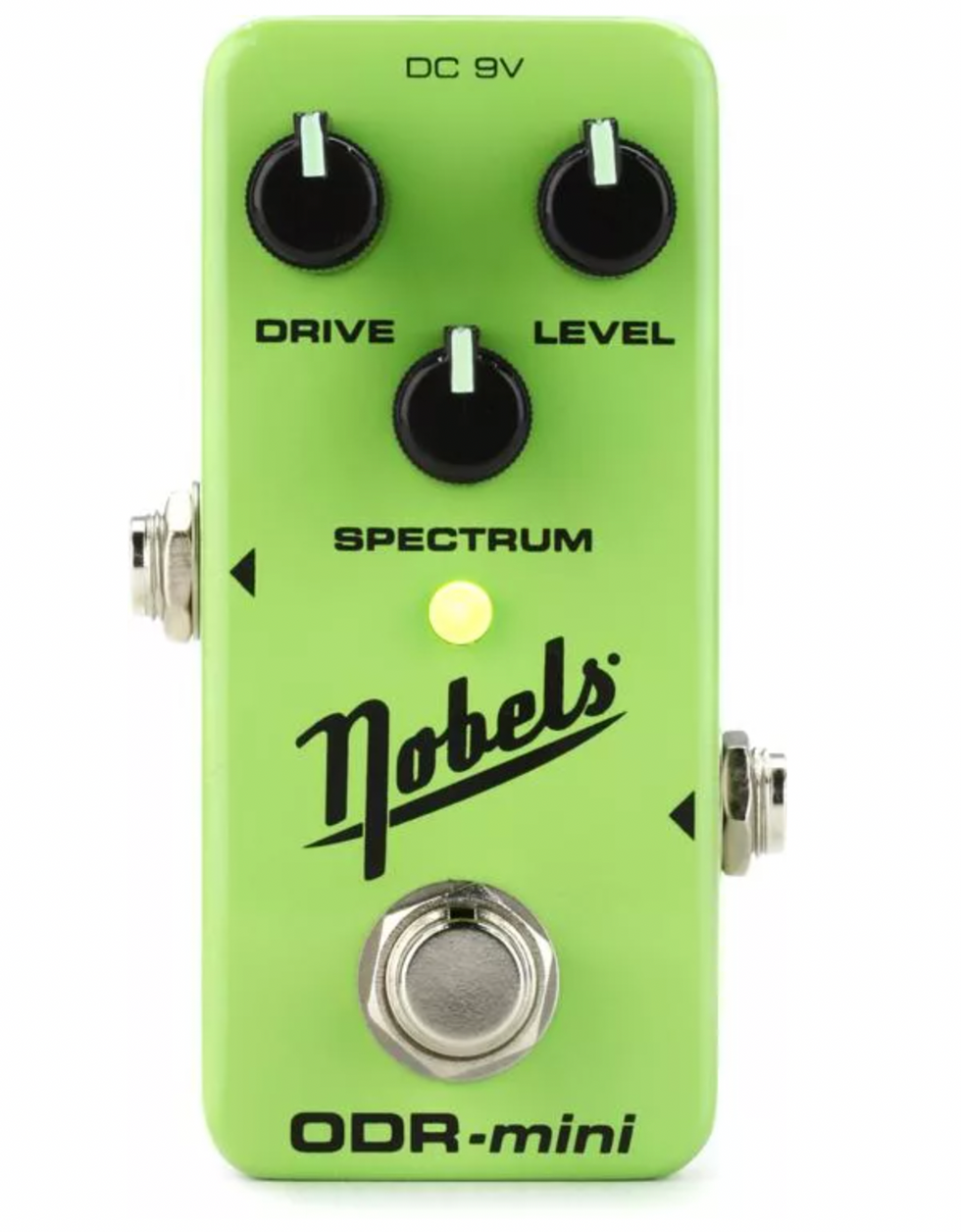 Thanks to an extremely dedicated following among Nashville session cats, the other green stomp is now offered in a downsized setup. It can run up to 18V for increased headroom and sports glow-in-the-dark knobs for those extremely dark stages.
$79 street
TC Electronic MojoMojo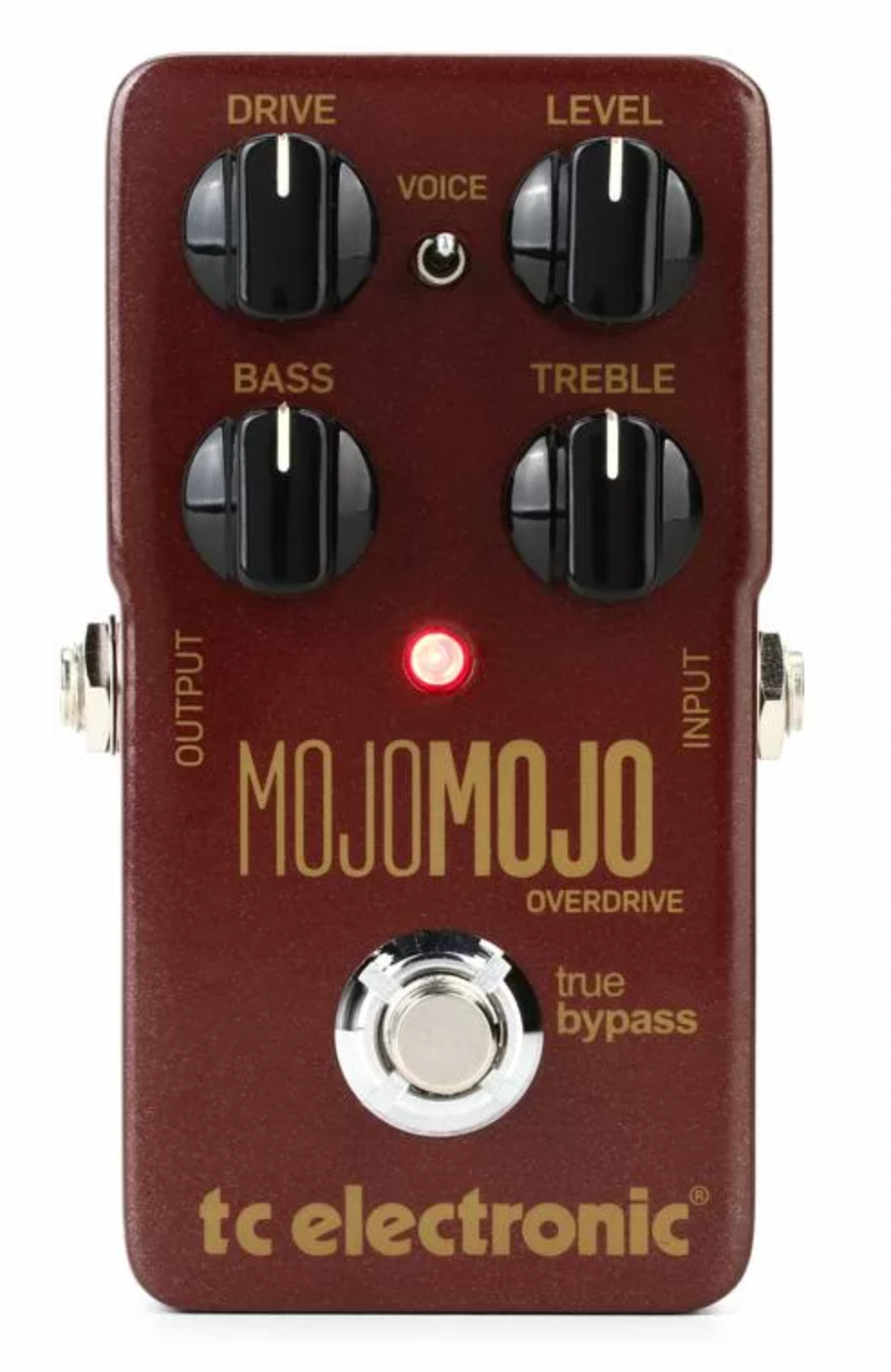 This all-analog distortion offers classic, vintage-inspired tones with a familiar control setup of volume, gain, bass, and treble. The real secret sauce is in the voice switch, which allows you to move between a more natural sound and a bass cut.
$59 street
Boss DS-1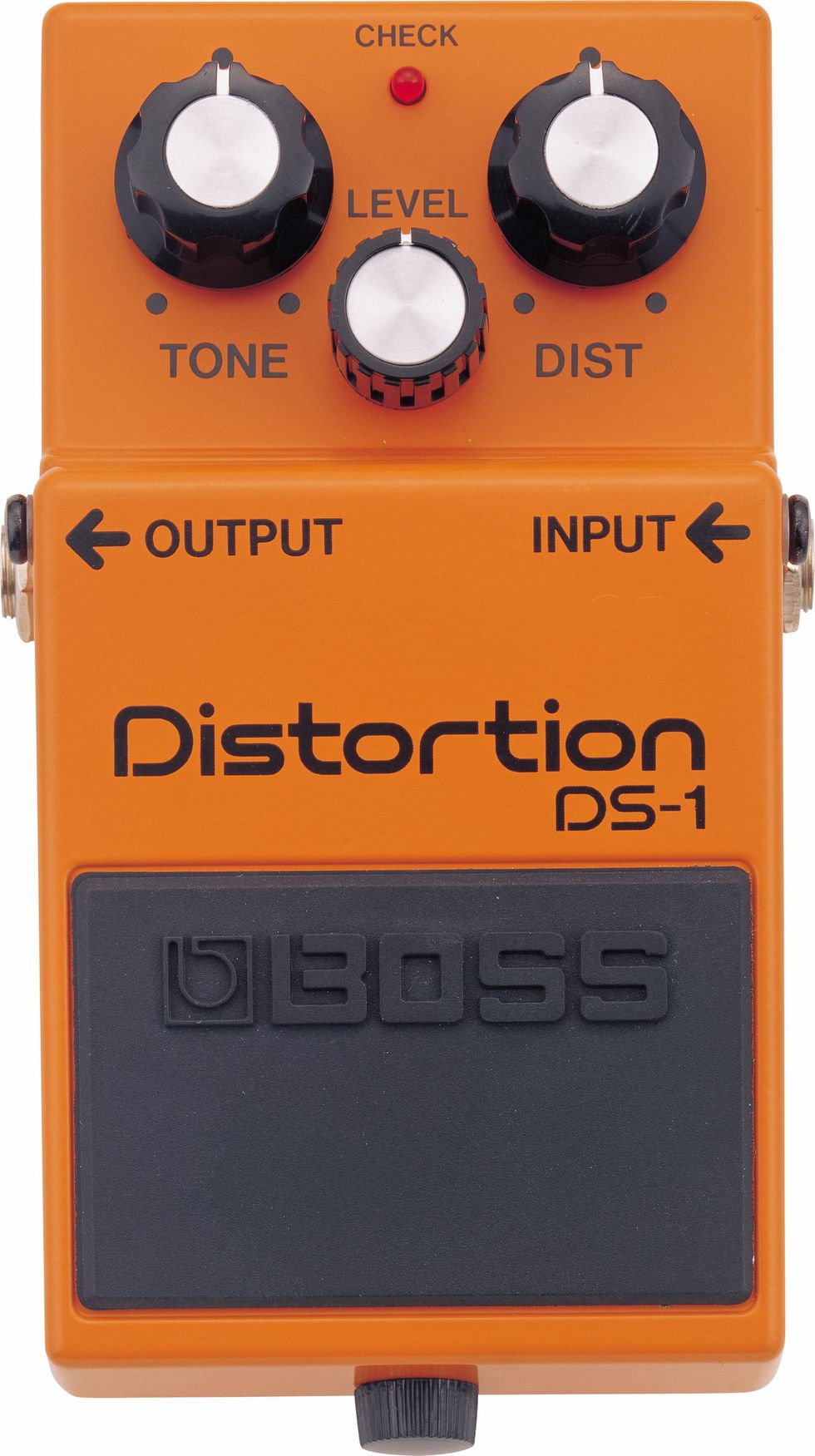 Since 1978, the DS-1 has been a go-to for generations of guitarists. It offers a scooped sound that can take you from grunge to shred and has been affordable for decades.
$58 street
EarthQuaker Devices Plumes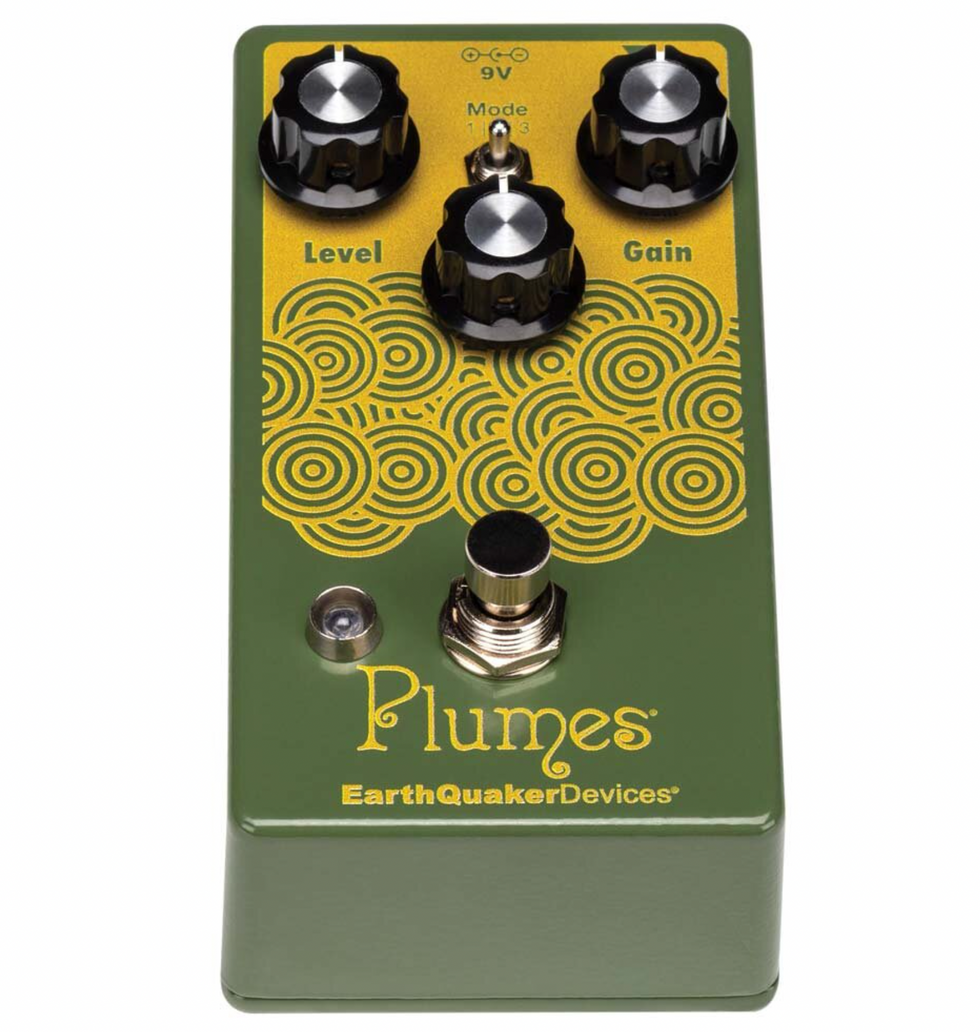 Although loosely based on a classic circuit, EQD has replaced the 4558 IC with a JFET op-amp for a more mid-focused sound. In addition to the standard controls, the toggle switch moves between two different clipping options or no clipping at all for a wide-open clean boost.
$99 street
Electro-Harmonix East River Drive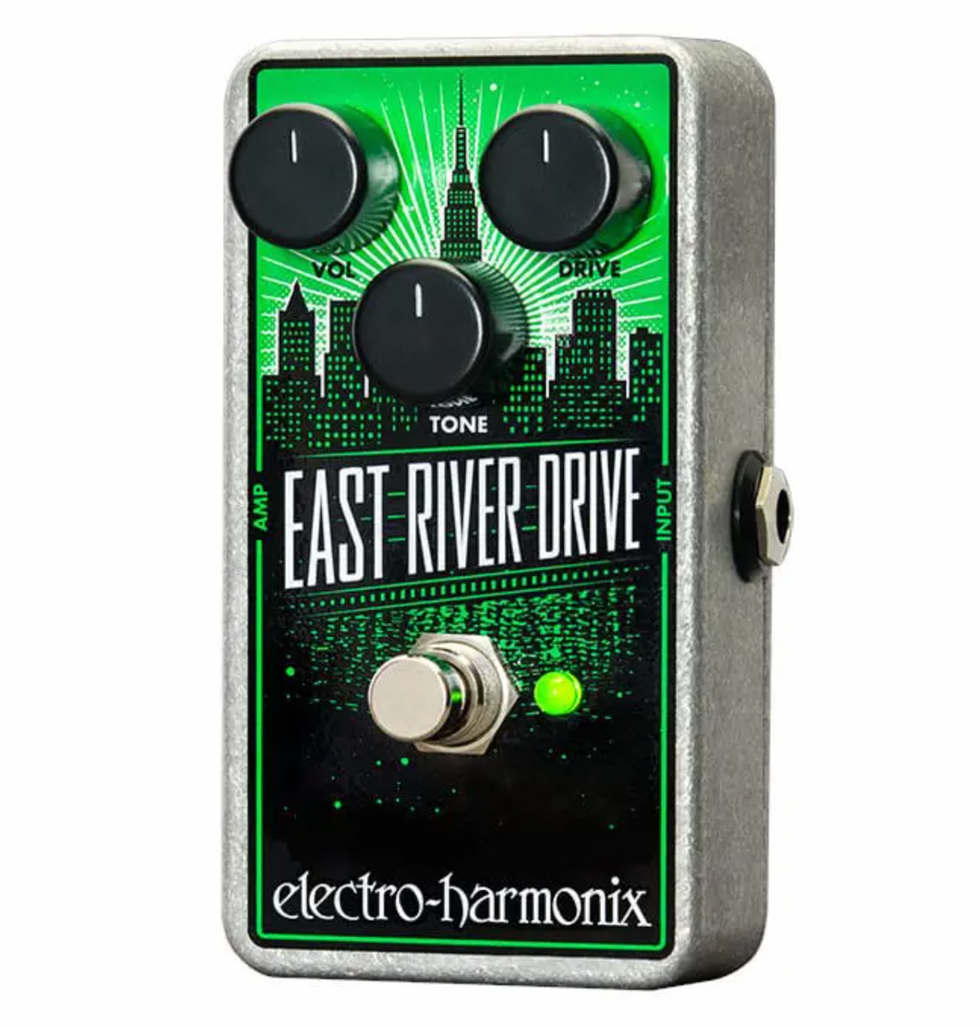 A JRC4558 IC-loaded circuit that creates the classic symmetrical overdrive sound, this is an all-analog affair that is true bypass, housed in a rock-solid chassis, and can run on a 9-volt battery—which is included.
$77 street
Fender Hammerstone Overdrive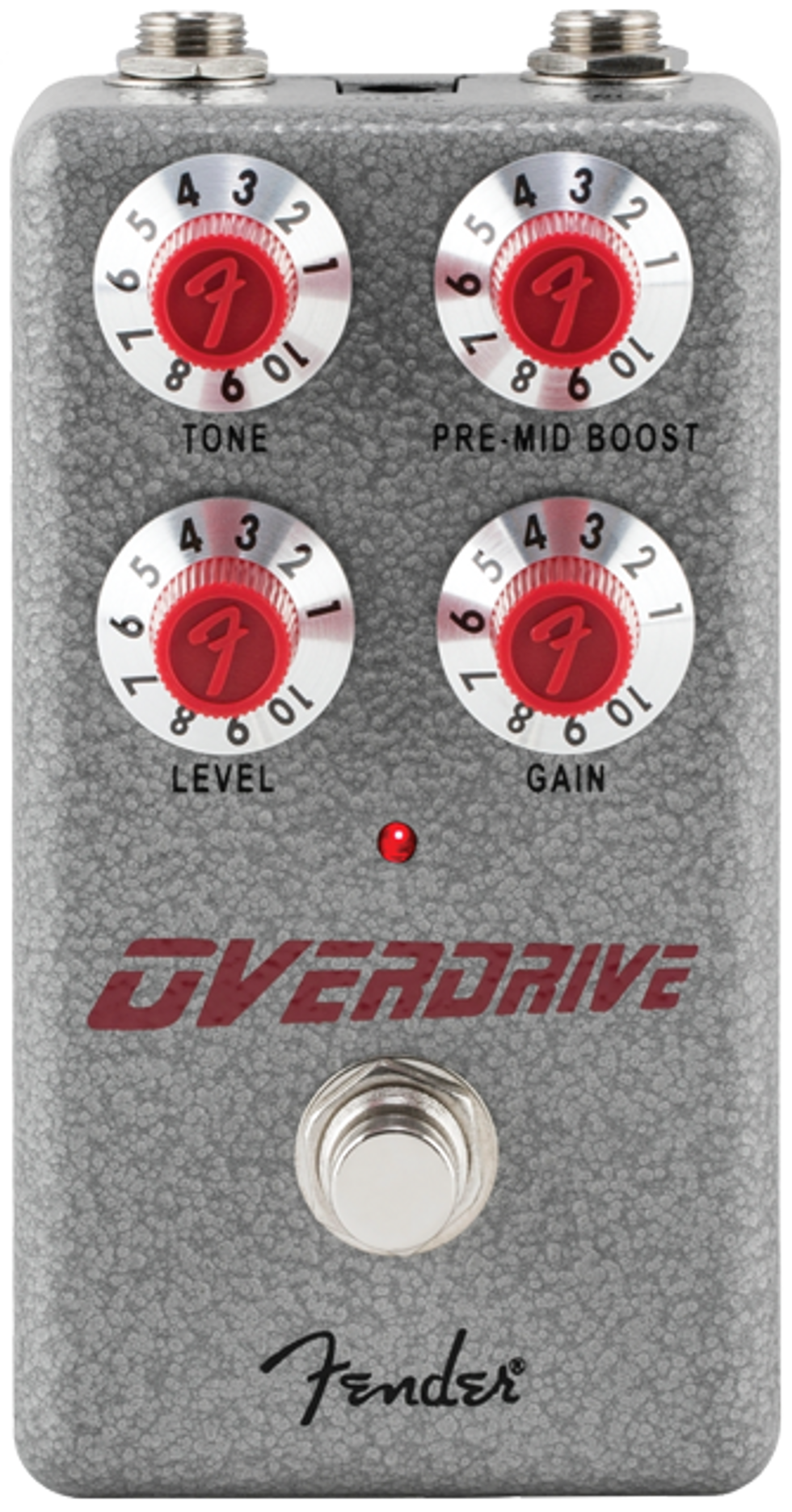 One of the newest entries on this list is a retro-looking stomp that offers some interesting features under the hood. The original circuit allows you to control the mids before the gain stage, plus there's an internal trim pot to wrangle the high end.
$79 street
Ibanez Tube Screamer Mini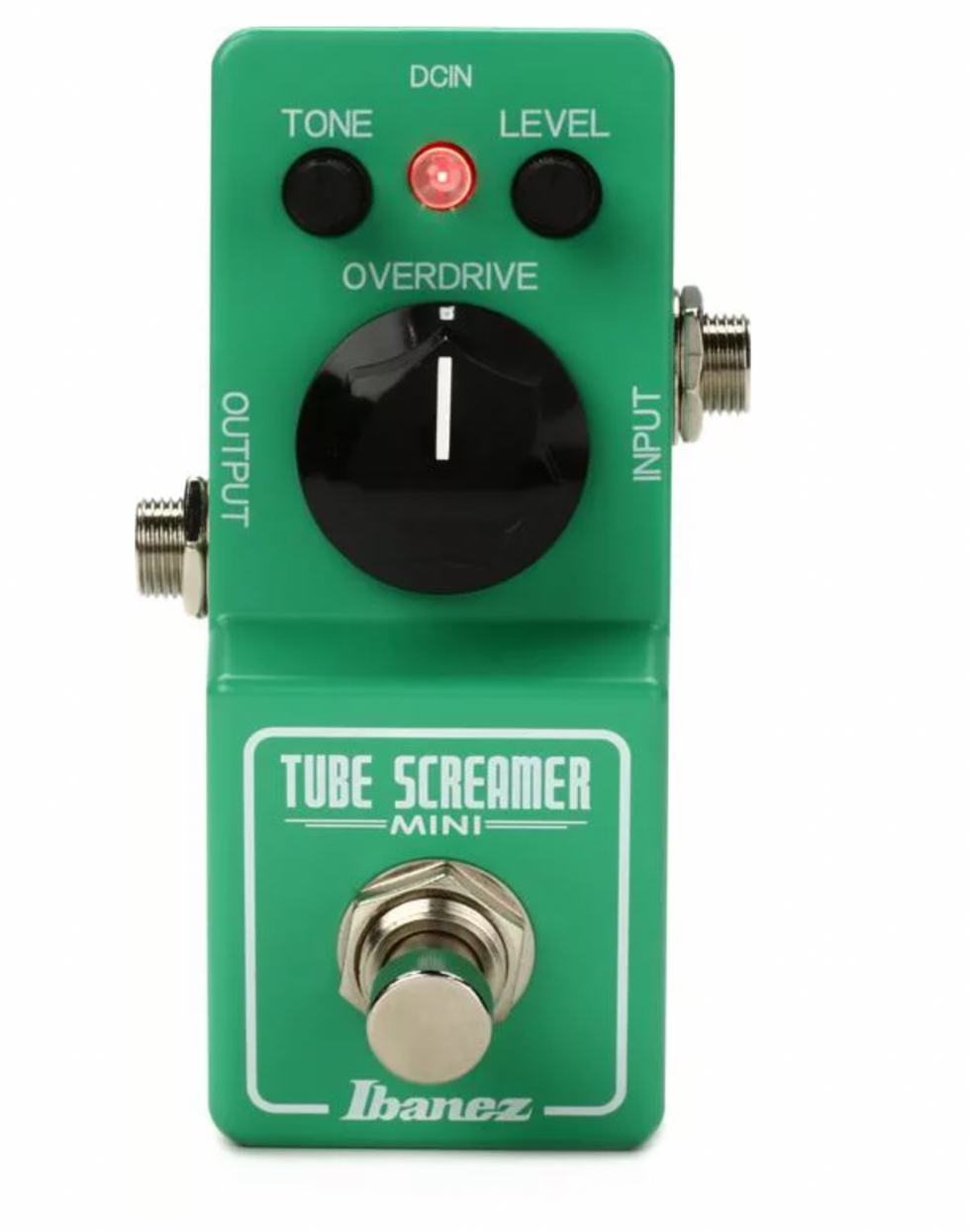 One of the most popular stompboxes of all time has been shrunk down to a mini-sized wonder. With an oversized drive knob and two smaller tone and level controls, this green monster aims to cop all the classic midrange tones of the original.
$79 street
Pro Co Rat 2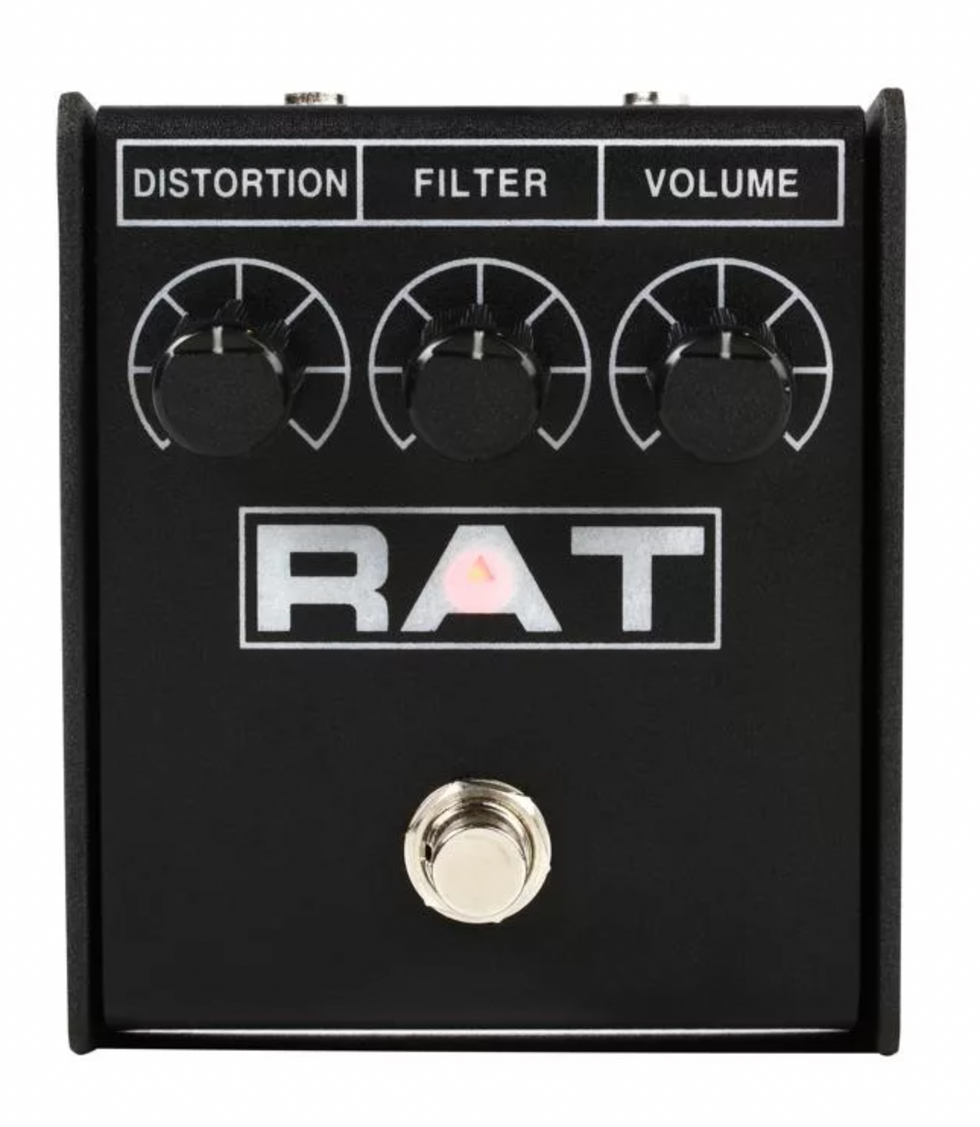 Is it a fuzz? Or a distortion? Or an overdrive? Well, thanks to the famous filter control, you can blur the lines between all the different flavors of dirt. It offers a totally analog signal path, glow-in-the-dark graphics, and the trademark heavy-duty enclosure.
$79 street
MXR Distortion+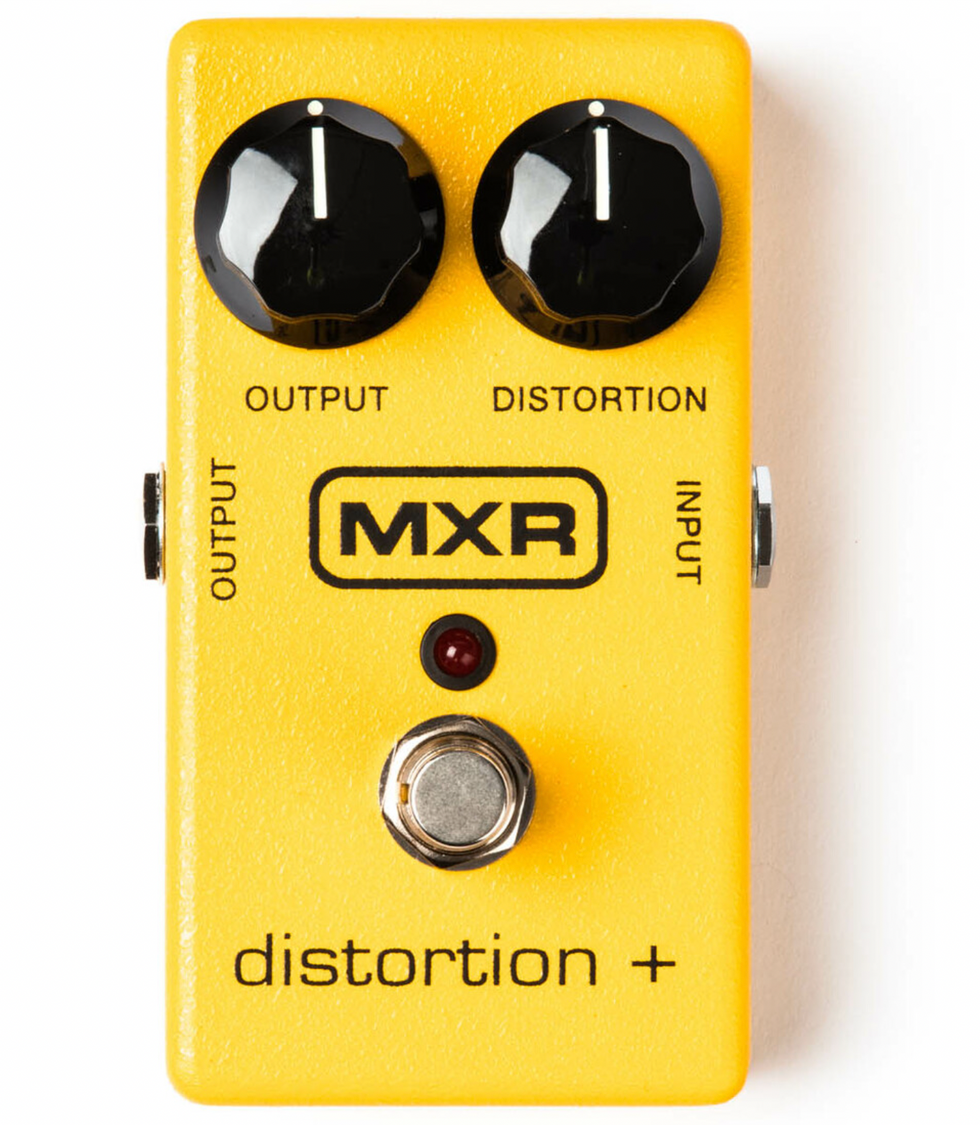 There's no mistaking that shade of yellow. This dead-simple setup offers output and distortion controls along with a vintage-sounding germanium clipping circuit that does everything in its power to blur the line between overdrive and fuzz.
$89 street