Another year means another chance to show off your pedal playground.
Frank Berdini: Get Horizontal
This board comes to us from Bismarck, North Dakota. Frank's chain starts with a Dunlop Jerry Cantrell wah, a TC Electronic PolyTune, and a Cusack Screamer Fuzz used as an overdrive for solos. "I love the Screamer Fuzz to death," Frank says, "Jon nailed the clarity and gain."
Following that is a Loop Master A/B. The chain includes a Danelectro Chicken Salad with a "Chicken Vibe" mod (this rehoused makeover gives it a wider range and adds a trim knob), a DOD Phasor, and a TC Electronic Nova Repeater. "I use all these pedals in the loop for cleans, which saves me from tap-dancing between clean and dirty."
After the Loop Master A/B is an Empress Effects Heavy for dirty tones. "This pedal is underrated and replaced my 5150 II. It's that good." Finally, Frank uses a Cusack Tap-A-Delay for solos. "Hours of fun with the tap/hold button—the wildest sounds!" Everything is wired up with Lava Cable patches and powered by a Dunlop DC Brick and a Furman PlugLock.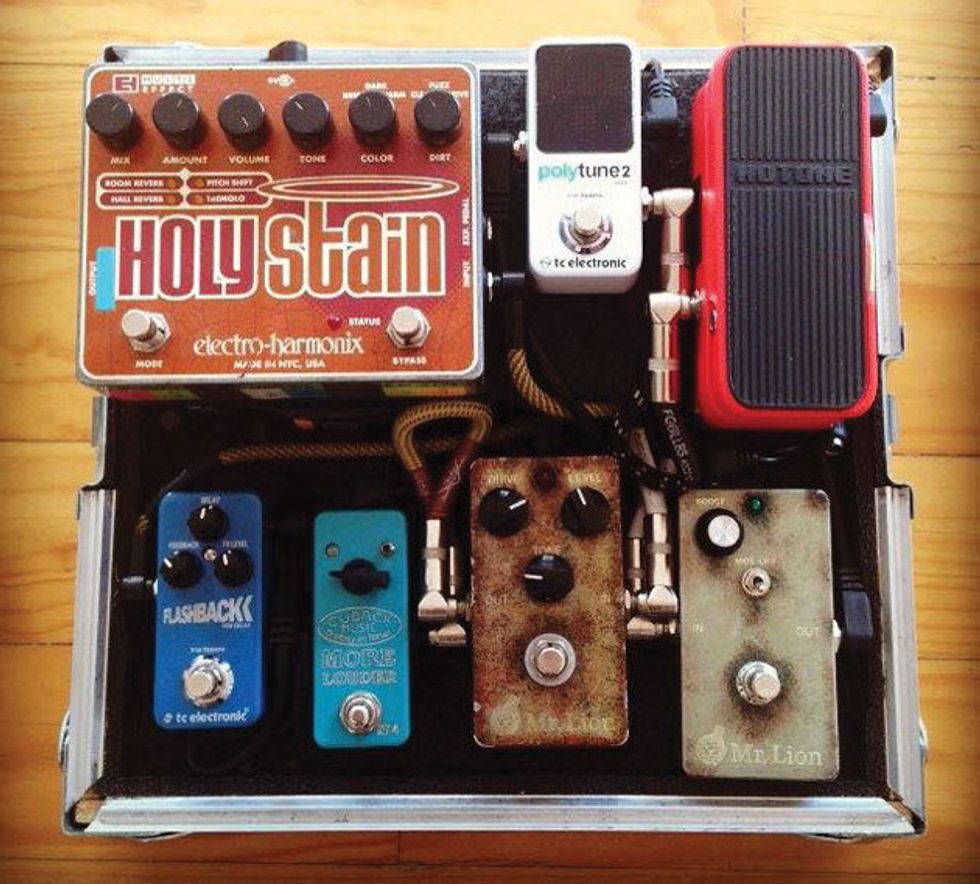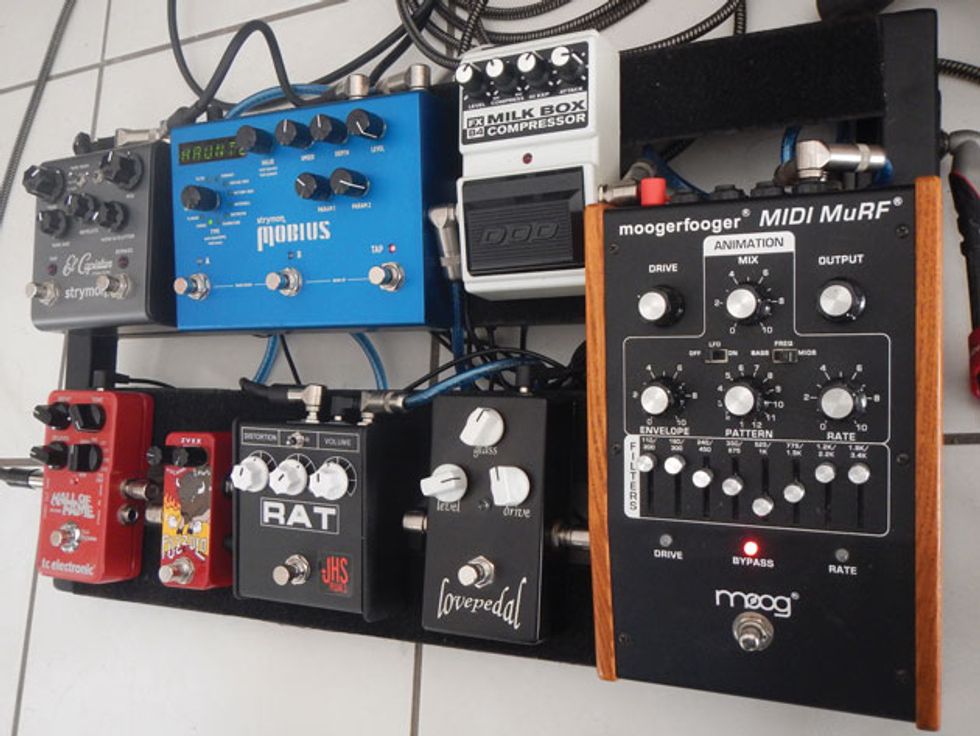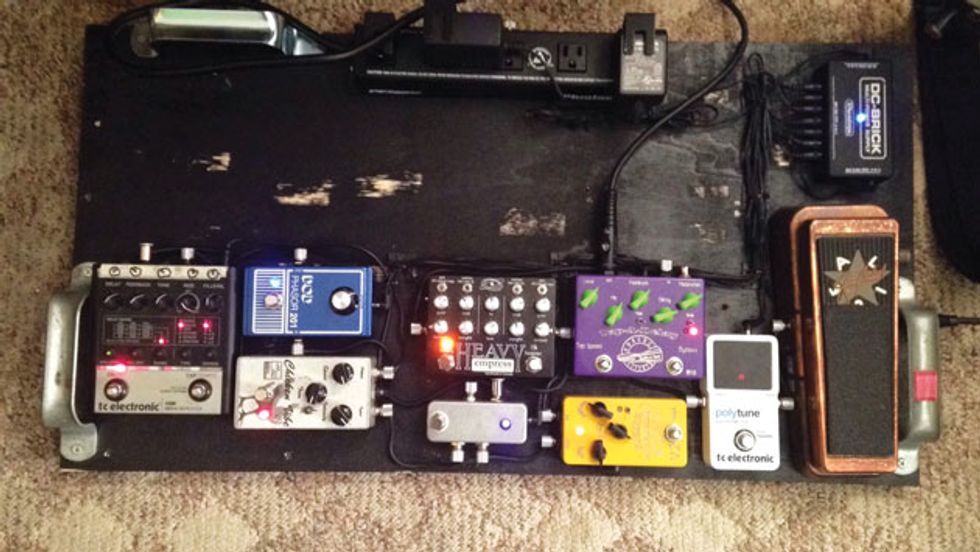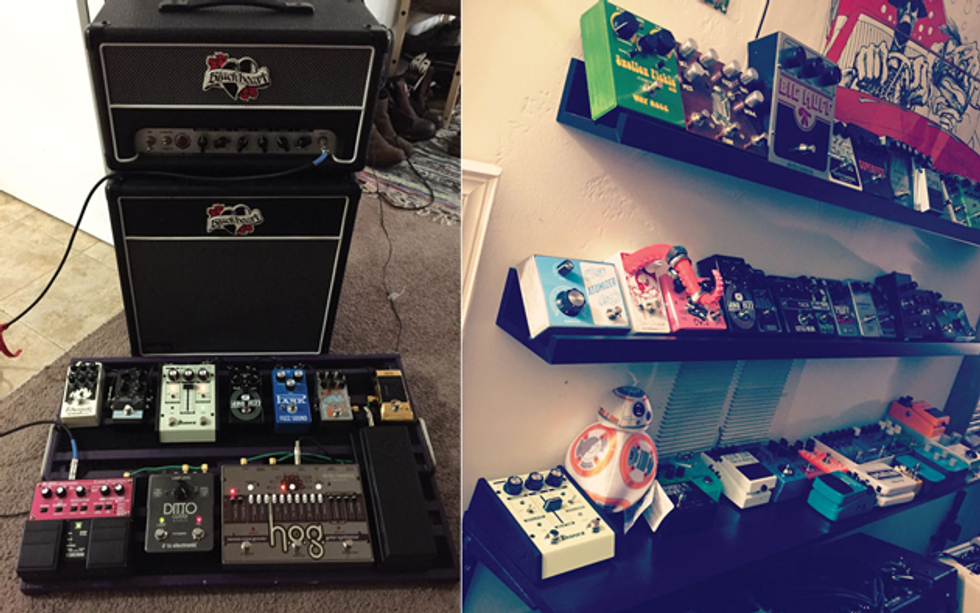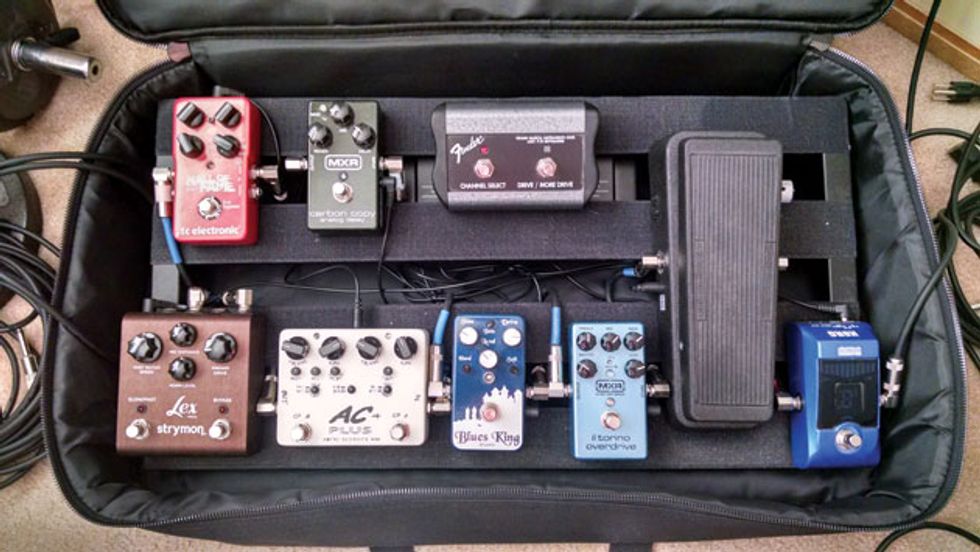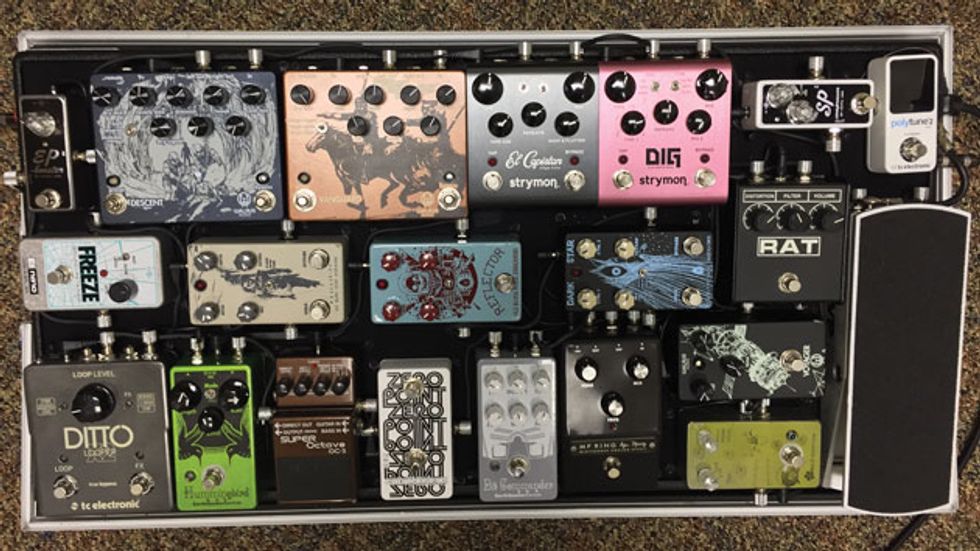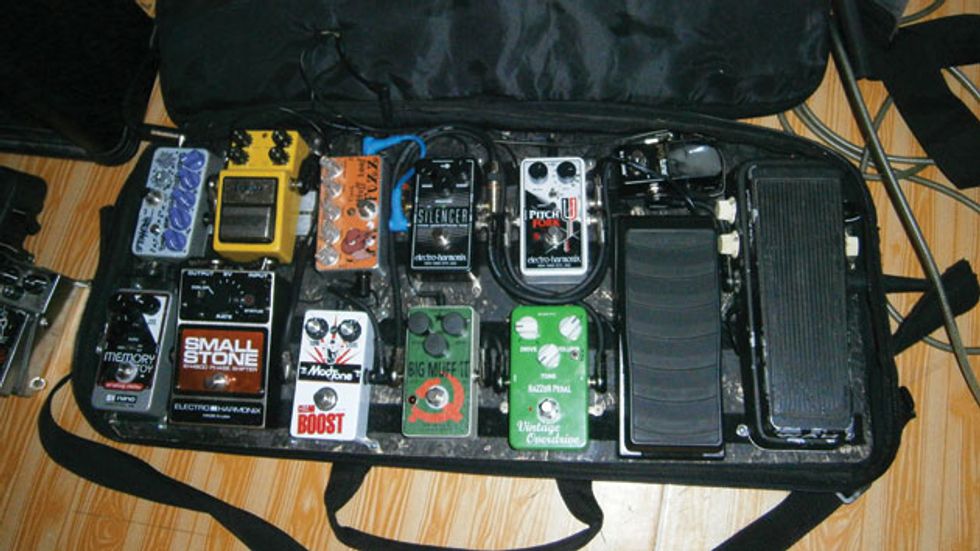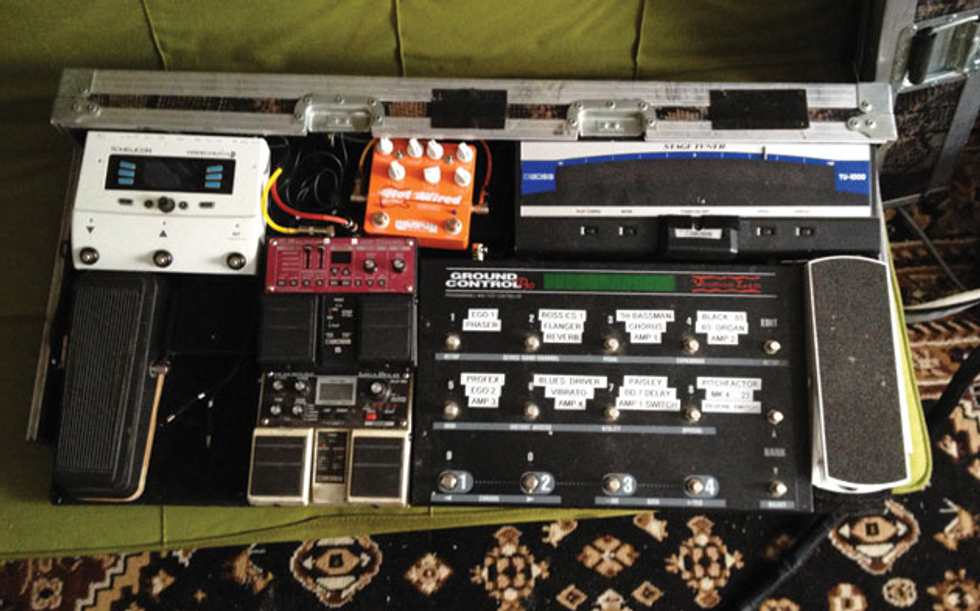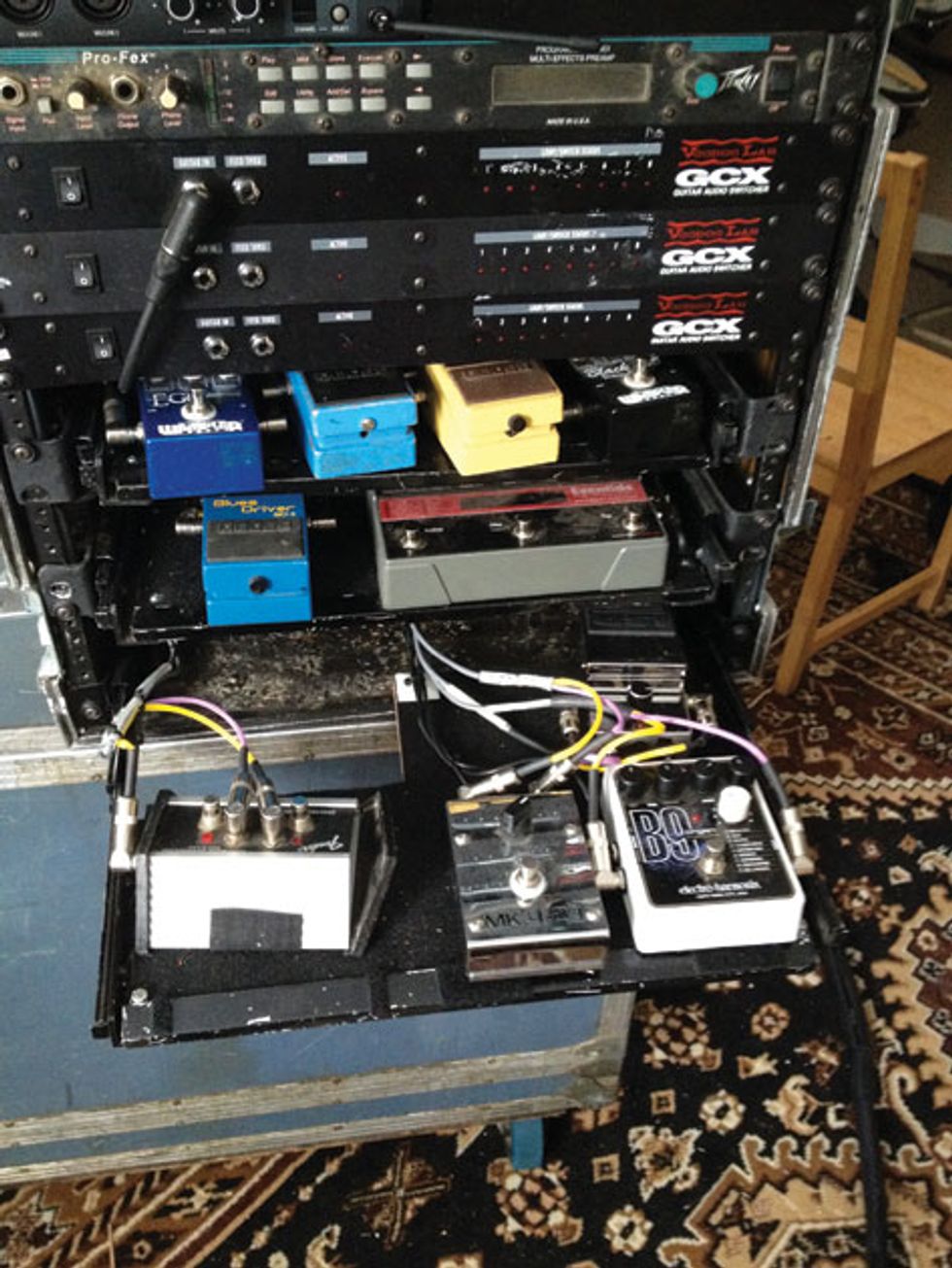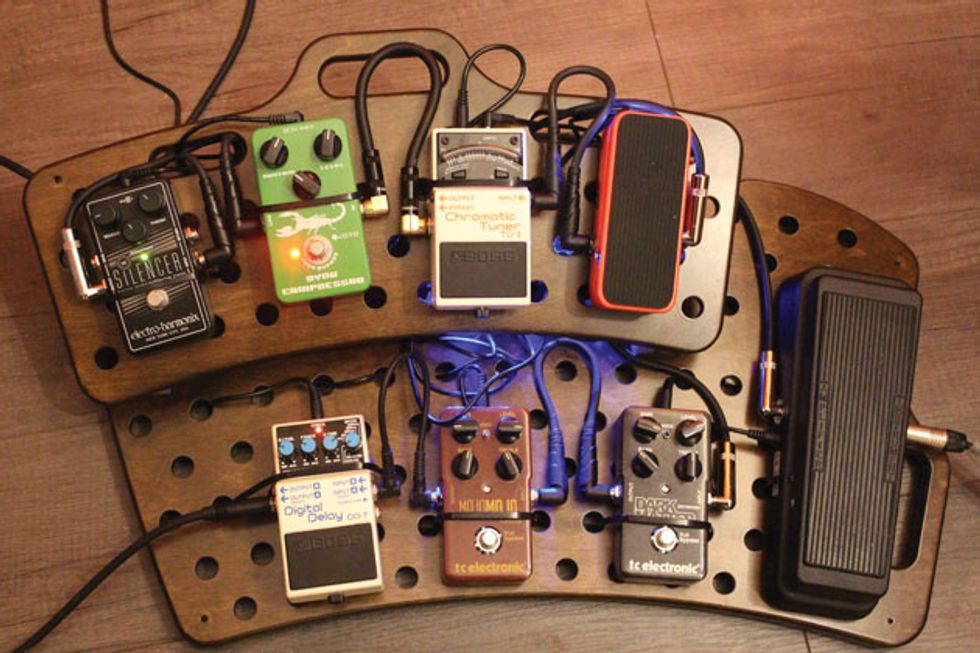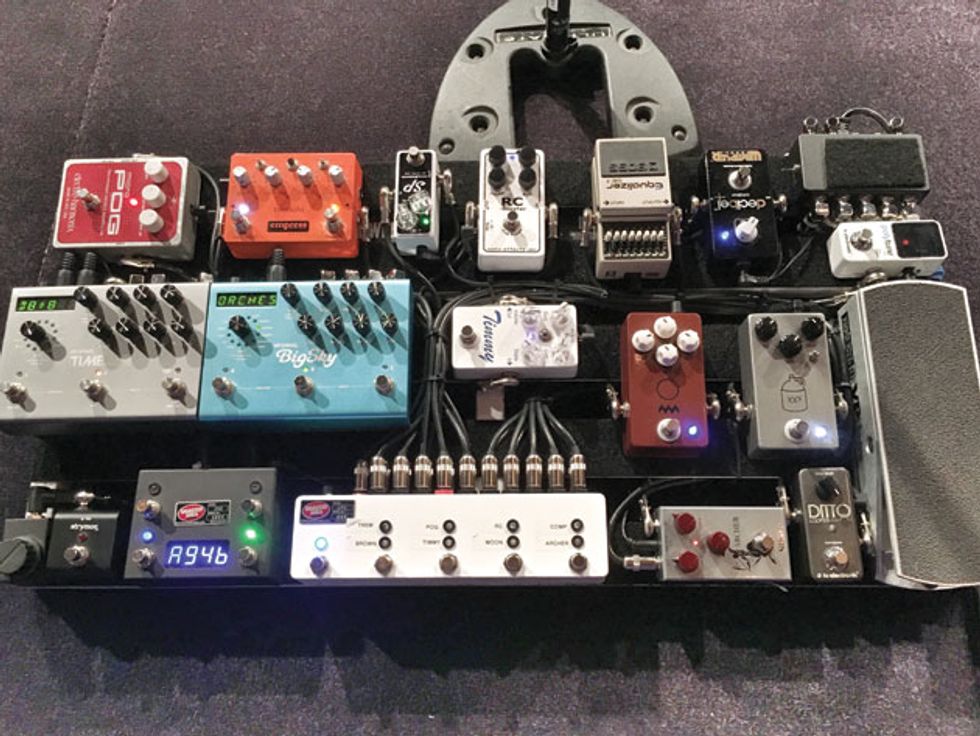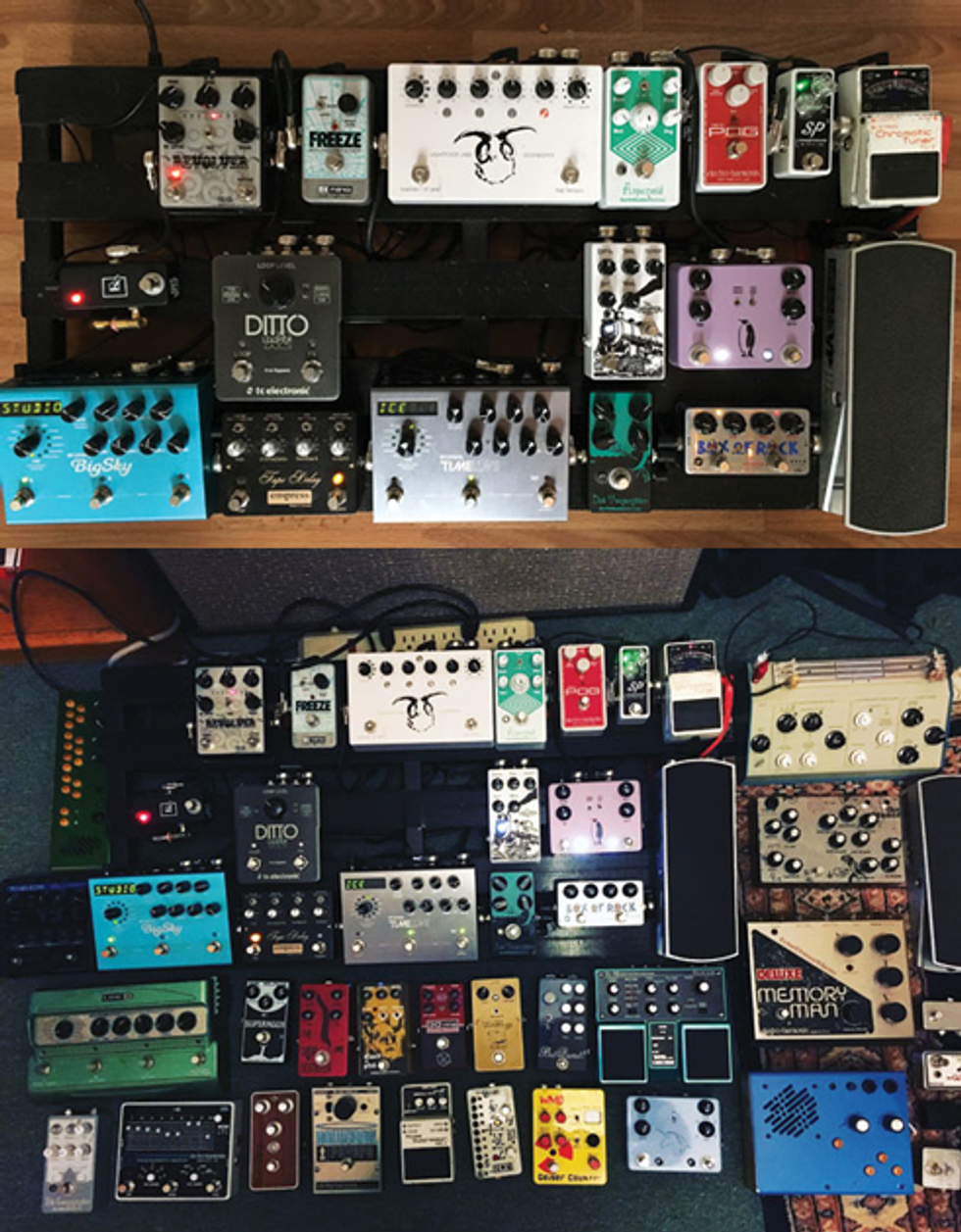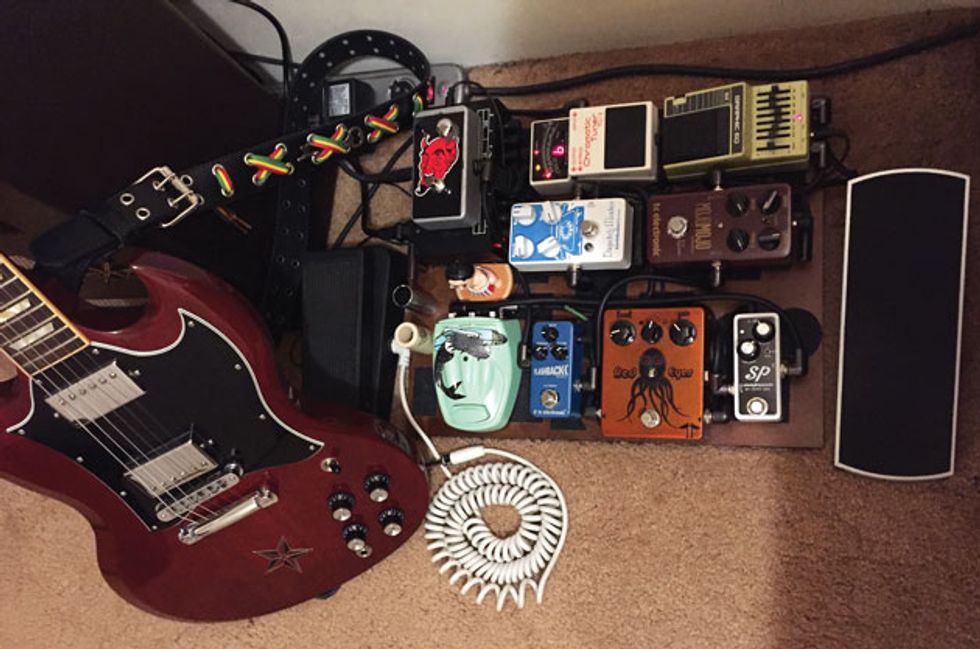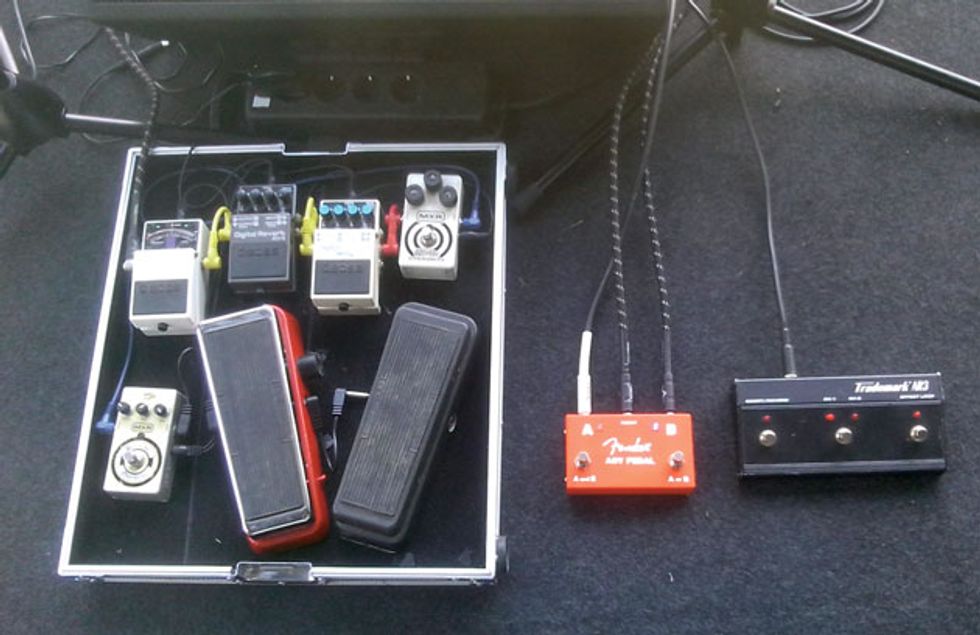 Pedals are universal. As you'll see from these boards assembled by guitarists living across the globe, stomping transcends borders. From Connecticut to California, Canada to Mexico, Portugal to Slovakia, passionate players answered our call to share their prized collection with PG tone freaks.
This year's submissions include an obsessive church guitarist, a 6-stringer with a penchant for gothic art, and a board with a sumo wrestler mascot. A few of you even showed us your effects overflow, including a dedicated room for pedals that don't fit on the gig board … sounds about right!