Another year means another chance to show off your pedal playground.
Kevin also sent us the details of his rack unit. Drawer 1 has two Wampler Ego Compressors, set at different levels, and a vintage Boss CS-1 for "really squished country." Also in this drawer are a Boss Fender Bassman, Wampler Black '65 Overdrive, Boss PH-3 Phase Shifter, and Boss CH-1 Super Chorus. Drawer 2 has an Eventide PitchFactor and five Boss pedals: a BD-2 Blues Driver, TR-2 Tremolo, DD-7 Digital Delay, RV-5 Digital Reverb, and a BF-2 Flanger. Drawer 3 has an ISP Decimator, a Creation Audio Labs Mk.4.23 Clean Boost, an Electro-Harmonix B9 Organ Machine, and a Fender amp switch.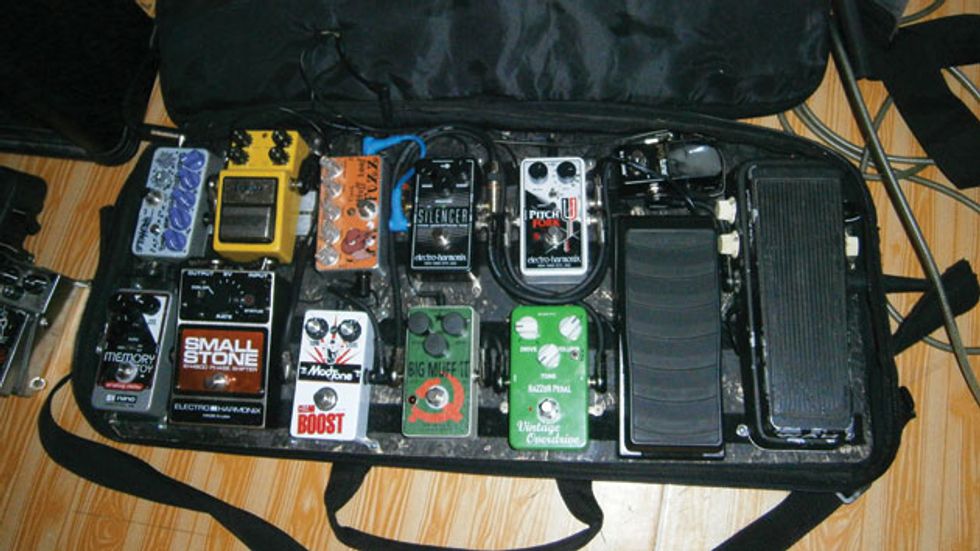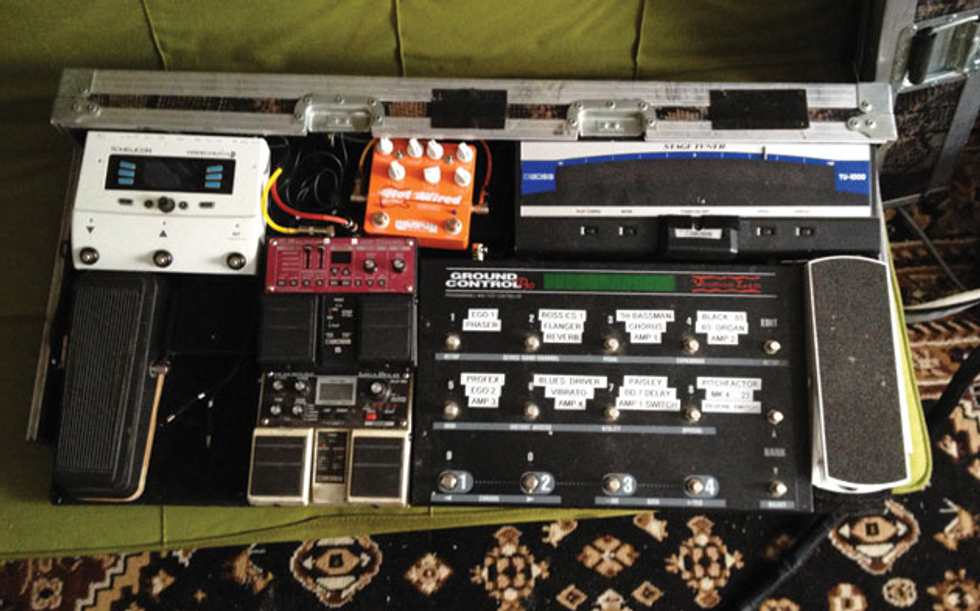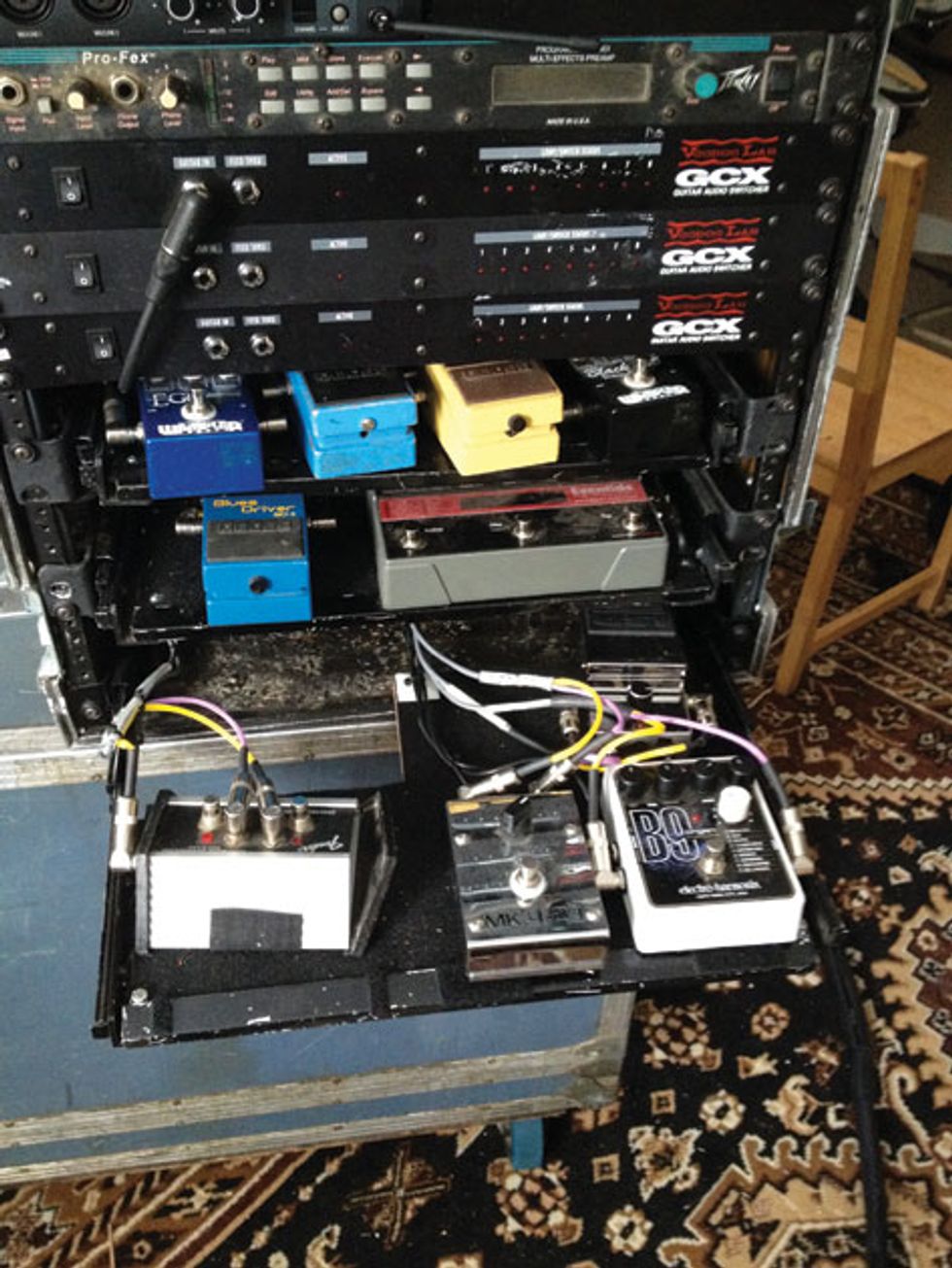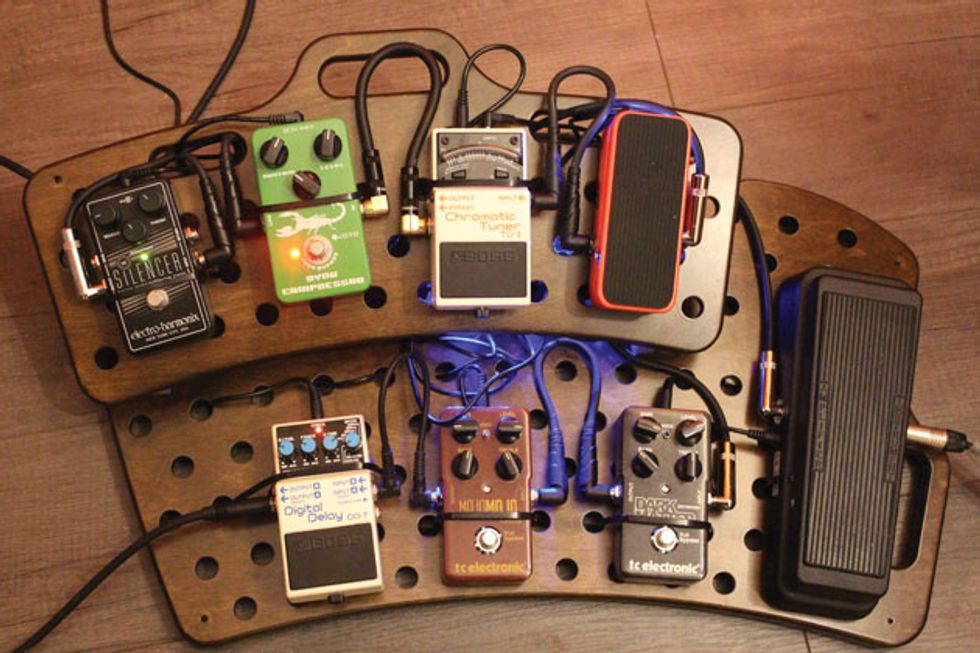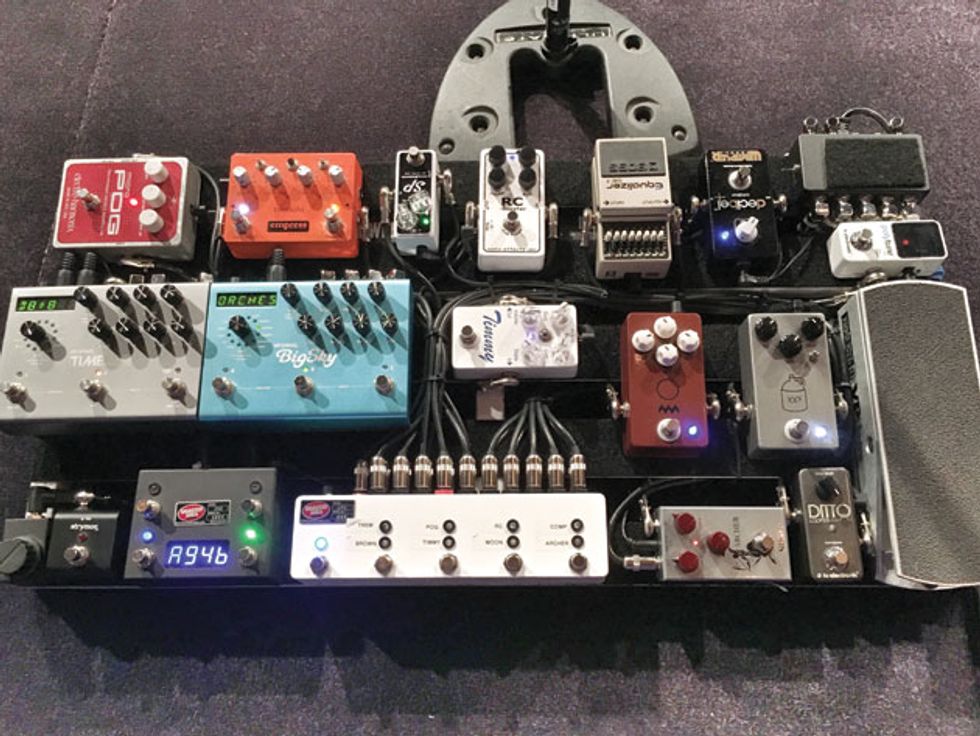 Pedals are universal. As you'll see from these boards assembled by guitarists living across the globe, stomping transcends borders. From Connecticut to California, Canada to Mexico, Portugal to Slovakia, passionate players answered our call to share their prized collection with PG tone freaks.
This year's submissions include an obsessive church guitarist, a 6-stringer with a penchant for gothic art, and a board with a sumo wrestler mascot. A few of you even showed us your effects overflow, including a dedicated room for pedals that don't fit on the gig board … sounds about right!