Live Report: Martin Owner's Club Event
Martin owners enjoy a sunny day in Nazareth
Nazareth, PA
(August 5, 2008) -- Martin Guitars hosted the Martin Owners Club Annual Event on the grounds of their Factory/Headquarters in Nazareth Pennsylvania, this past Friday, August 1. It was a beautiful, sunny day, which set a perfect backdrop for the yearly gathering of Martin enthusiasts who come from around the globe to take part in the festivities.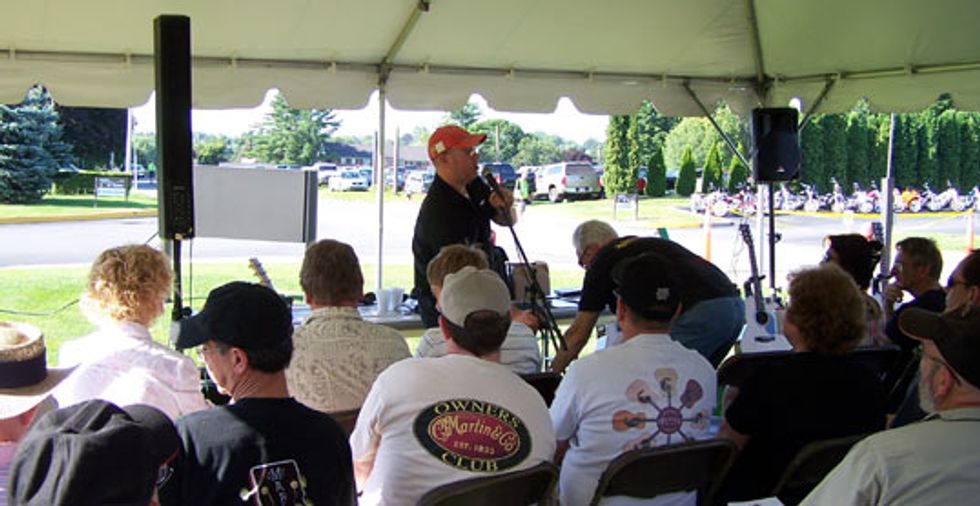 Martin owners find some shade beneath the tents for a Fishman clinic
Martin opened their doors and their grounds to the 1000-plus acoustic guitar fans that came to revel in the company's rich musical history and be among their favorite guitars and the dedicated people who own them. The event featured factory and museum tours, live music performances, various educational clinics and was highlighted by an address to the M.O.C. members by Christian F. Martin IV.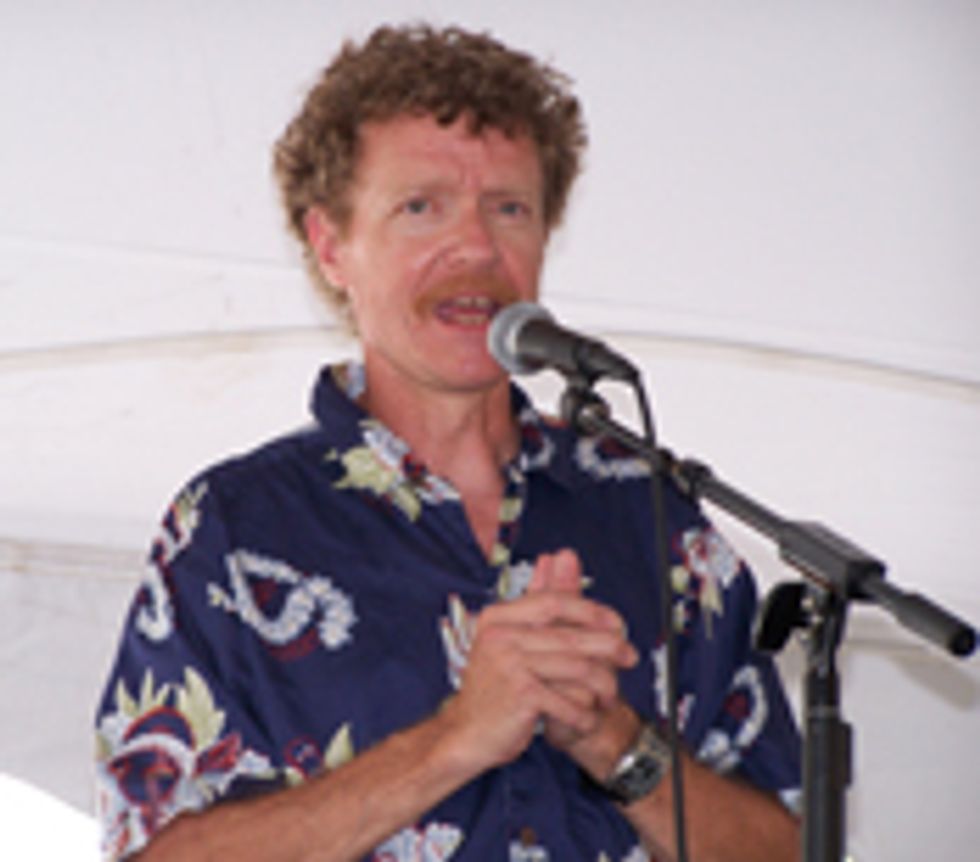 During his speech, Mr. Martin touched on a wide range of topics from the sustainable and responsible forestry of tonewoods to his first guitar lesson. Interestingly, the one comment that got the most applause from the crowd was the announcement that he and his family have no intention of selling the business -- not surprising considering the loyalty and passion this crowd has for his family's guitars. Mr. Martin also reiterated his company's commitment to producing some of the finest acoustic instruments in the world and not necessarily branching out into other areas like electric guitars or fingerstyle classical acoustics. "We've tried some of those things in the past, but have only had varying degrees of success selling them," said Martin. He went on to say how amazed he was that people came from as far away as they did to make this festival. "This is a terrific event and we are thrilled that you all could make it," said Martin.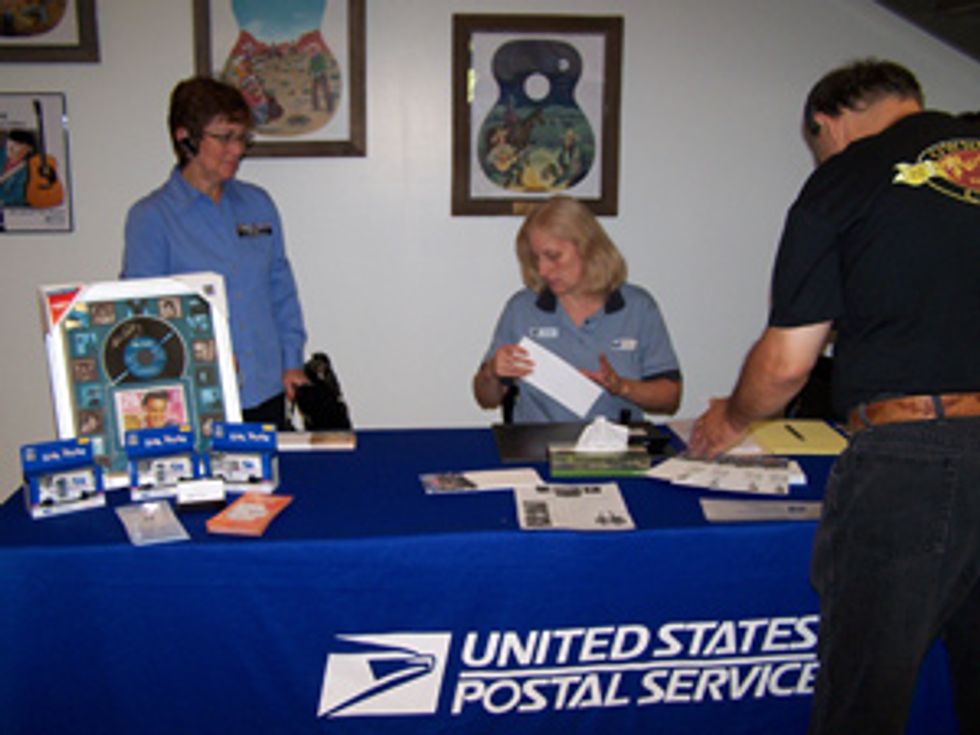 This gathering was particularly special since Martin is celebrating its 175th Anniversary this year. To commemorate this anniversary, they had Robert Goetzl, the artist who created the official Martin 175th Anniversary painting, signing postcards of the painting in the lobby of the factory. They also arranged to have the USPS set up an honorary post office branch in the lobby so attendees could buy postage and then have the post card postage canceled with a special USPS-Martin rubber stamp.
With the wonderful weather, Martin's generous hospitality and a big helping of the Martin Owners Club's favorite brand of guitars, it seemed like everyone in attendance got what they came for.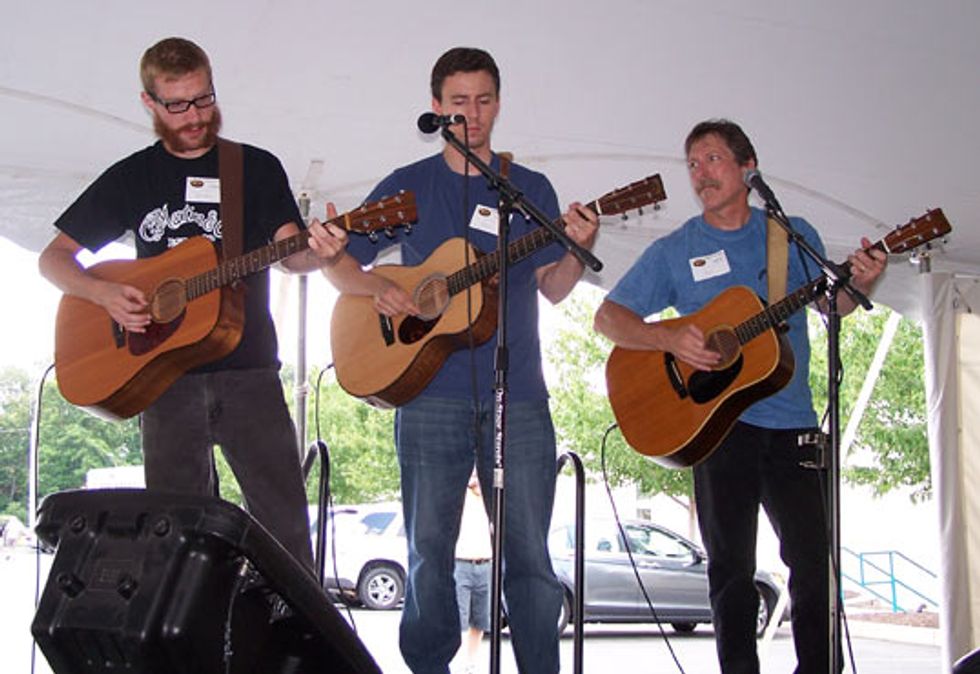 Attendees got on stage to play together during the open mic jam session that ended the day
For more information:
C.F. Martin Guitars
Martin Owners Club