Los Angeles Unified Summer School Students Begin Online Guitar Lessons with Fender®
Fender Play Foundation Provides More Than 1,000 Students With Guitars and Ukuleles for Music Classes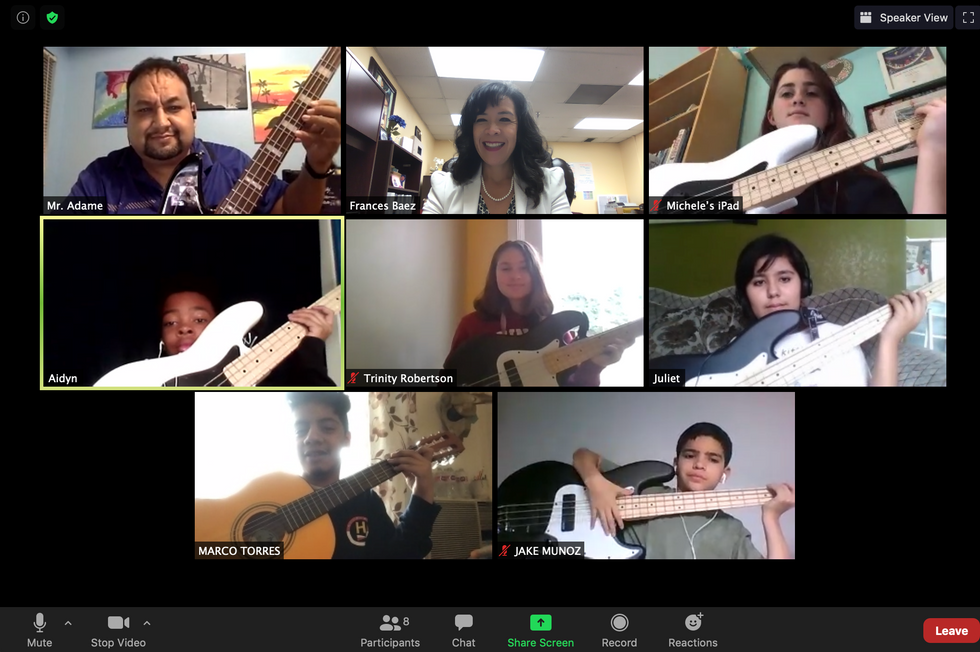 Los Angeles Unified students began the first of several unique enrichment classes for the District's online summer school today. Through its partnership with the Fender Play Foundation, Los Angeles Unified is offering more than 1,000 students the opportunity to learn how to play guitar and ukulele. 
"Music helps students find a group and a sense of belonging to help them express themselves," Los Angeles Unified Superintendent Austin Beutner said. "It's exciting to see how we can combine the online connection with students and great teachers together with instruments and the Fender Play App to create a truly unique learning opportunity."
Fender believes that music is the universal language that empowers self-expression and community building everywhere. Since 2019, the Fender Play Foundation has supported educators and helped youth who aspire to play. To continue that mission, Fender will be providing gear and Fender Play subscriptions to over 1,000 Los Angeles Unified students across grades 6-8, who will be learning to play acoustic, electric or bass guitar and ukulele online this summer. 
During this program Fender will be working alongside a team of Los Angeles Unified music teachers on all curriculum toward the goal of performing one song in genres like rock, pop, blues or latin. Students will learn 10 important chords and how chord progressions work; understand the history of several genres; write an essay about the genre; solve real-world math problems related to guitars; and learn digital recording techniques to record music. 
"The mission of the Fender Play Foundation is to equip, educate and inspire the next generation of players, as they embark on their musical journey," Fender CMO and Fender Play Foundation Co-President Evan Jones said. "With the stay at home orders at hand, people of all ages are learning guitar and new skills now more than ever and we want to support that creative expression however we can."
"We are honored to partner with Los Angeles Unified and teachers to bring the opportunity of music to so many students in our community.  Playing guitar has proven emotional and wellness benefits that we hope add some hope during this time," added Ed Magee, Fender EVP Operations and Fender Play Foundation Co-President.