The Luxury Drive adjusts the gain of a single transistor to deliver a punchy and clear sound.
Mythos Pedals has collaborated with Tim Jauernig to bring back the classic Luxury Drive Boost pedal. Hitting a clean amp, driving pedals, or pushing an already driven amp with the approximate 14dB of output is designed to get your tone right in the sweet spot.
​Tim Jauernig, the original designer, is well known for his signature pedals designed for Greg Koch, Jeff Kollman, and more. TC Jauernig's pedals were always straightforward and no-nonsense and that vision definitely align with Zach's idea for Mythos. Tim has taken a step back from building and Mythos is honored to keep his name and products alive in the minds and boards of players the world over.
Mythos Pedals Luxury Drive Boost Pedal
The Mythos Pedals Luxury Drive comes in a 125B enclosure with Top Mount jacks, and just like many of Tim's designs, the baseplate is left raw aluminum for an old-school boutique feel. The Luxury Drive features a single true bypass switch and solitary level control, it doesn't get any simpler than that. They will be available on March 8th, 2023 for $139 at Mythos Pedals dealers. We hope that this is the first of many collaborations with Tim Jauernig.
For more information, please visit mythospedals.com.
John Bohlinger takes the NUX Mighty Space Wireless Modeling Amp for a spin to show you a few of the starting presets that give this small amp a big footprint.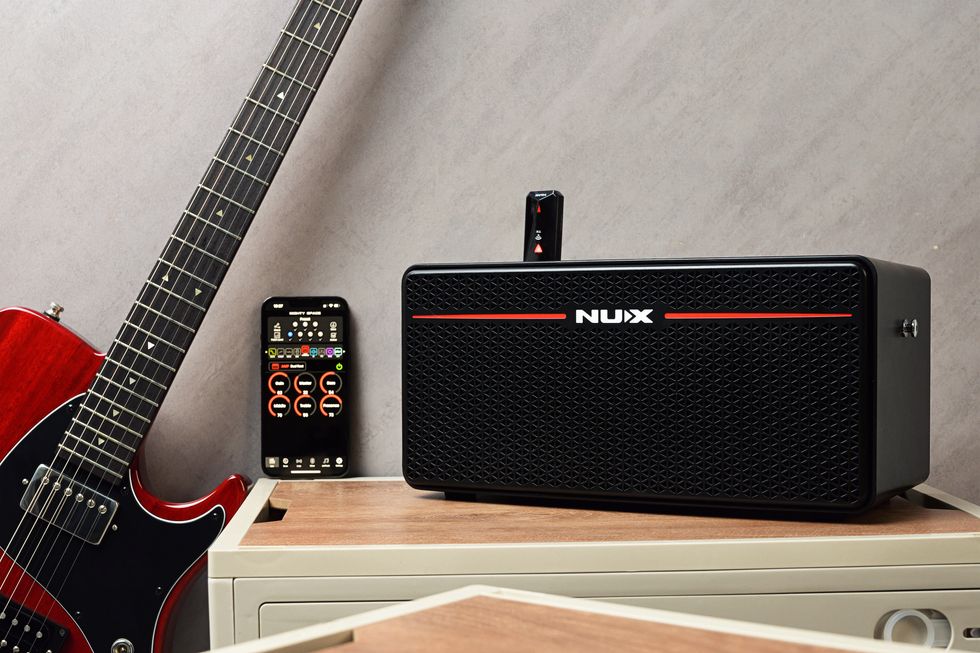 The Mighty Space is a portable 30W stereo wireless modeling guitar amp for electric/acoustic guitars, and bass. It supports passive and active pickups, works wirelessly up to 100 ft, 7 hours of playtime on a single charge, and includes a wide variety of amps, cabs, and FX.
NUX
Zach flies Rhett-less on this episode that features an interview with Joey Landreth. Joey shares on his Grammy award-winning success with Bonnie Raitt, how the amp he released with Two-Rock came about, and how parenting has informed his guitar playing. You'll also hear about a rig that gets quite a high Shoyles rating, thanks in part to its envelope filter.
A Slide of Life with Joey Landreth | Dipped in Tone Podcast

Thanks to Sweetwater for sponsoring this episode.

Head to sweetwater.com/dippedintone to enter to win one of 2 rigs hand-picked by Rhett and Zach! Giveaway ends May 21, 2023
Jason Shadrick
One of the core ingredients that is essential to any Bros. Landreth album is also the most dreaded: abject fear and panic. It doesn't sprout up from any particular insecurity about the end result, but rather where to start. "We always say we're going to write 30 tunes and pick our 10 favorites," says Joey Landreth. "But we usually write 12 and pick 11." At first, the fear was unsettling, but Joey and his bassist brother, David, have not only thrived under the self-imposed pressure but relished it. Factor in a world-changing pandemic, the experience of being new dads, and a soul-crushing session gone wrong, it's amazing that Come Morning even saw the light of day.
---