Blackstar Unveils Dept. 10 Pedals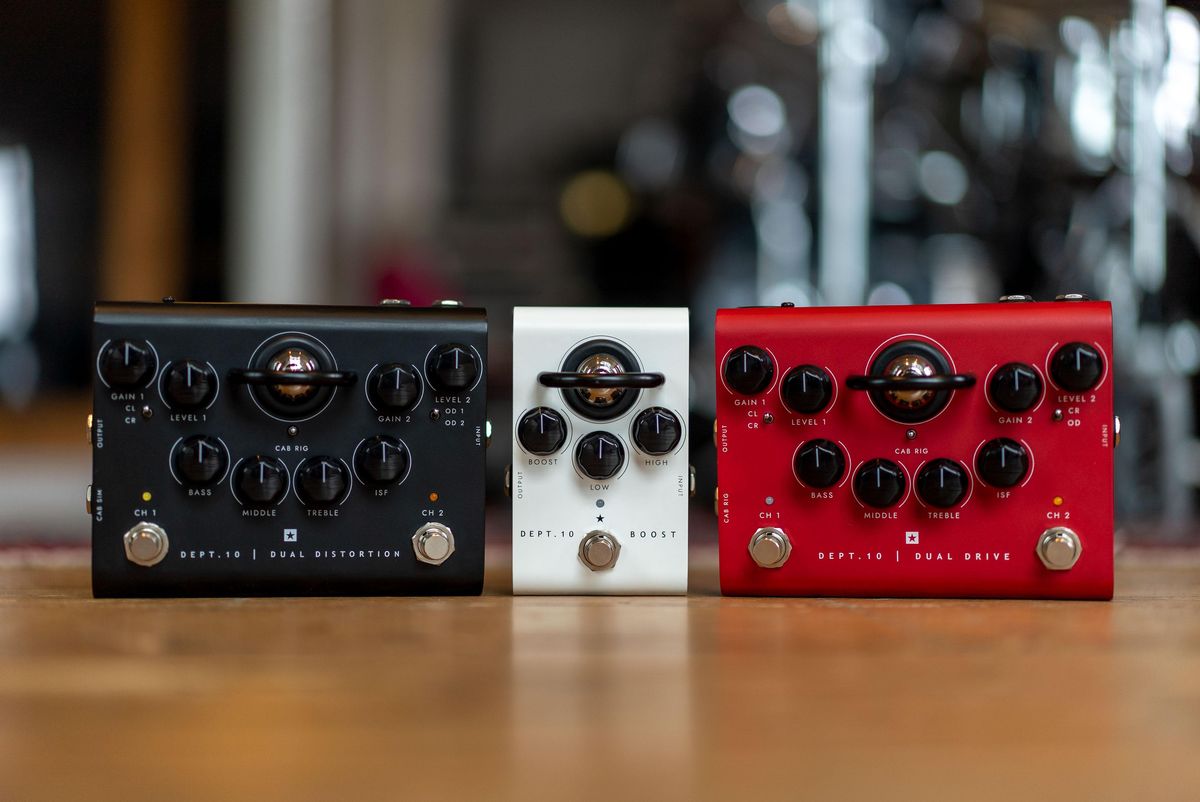 Dept. 10 is the Blackstar R&D team responsible for blue sky innovation and design. This team of engineers are all musicians and are constantly researching new ideas to help create your perfect tone. They have developed the world's most advanced valve pedals. Dept. 10 pedals all use an ECC83 triode valve at their heart, running at more than 200V internally which allows them to deliver organic tone, dynamics and break up. Innovative design, premium components and our advanced Cab Rig D.I. technology, create the ultimate valve pedals.
---
Developing The World's Most Advanced Valve Pedals | Dept. 10 | Engineer Interview
Features
Three models: Dual Drive, Dual Distortion, and Boost.
Running at more than 200V, the ECC83 triode at the heart of these pedals delivers organic dynamics, tone and break up.
BOOST: The ultimate high voltage valve boost pedal. Combining a Class A gain stage and natural sounding passive James-Baxandall EQ this class-leading pedal is like adding two extra hot valve stages to your amp.
DUALS: The best valve drive or distortion pedal you will ever own and a world-class valve recording preamp – with 3 crunch/overdrive voices alongside the clean channel, option our patented ISF control, low latency USB, XLR out and Dept. 10's proprietary Cab Rig simulator technology.
Dual Drive and Dual Distortion include Cab Rig, our next- generation DSP speaker simulator that reproduces the sound and feel of a mic'd up guitar cab in incredible detail. Deep- dive using the accompanying free software and capture the incredible tones via USB / XLR out or headphones.
Pro connectivity and integration into your setup using low latency USB audio as a valve interface for recording, and XLR D.I. for live use.
Effects loop for easy integration into your pedalboard.
Compact pedal running at 9V.
Hear the Dept. 10 Valve Pedals | Dept. 10 | Blackstar
For more information:
Blackstar