D'Addario Introduces XS Electric Strings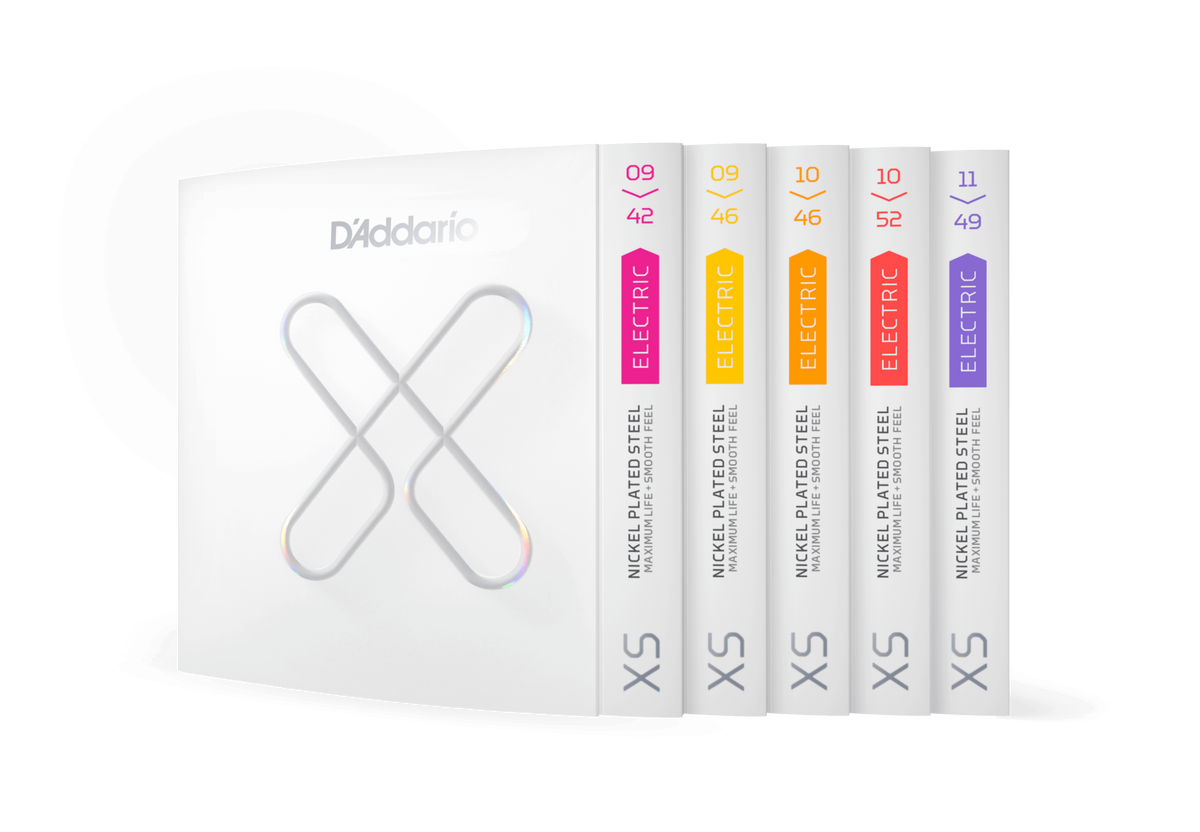 XS coated electric strings are designed to offer maximum life, an unprecedented level of strength, and tuning stability.

---
Led by Chief Innovation Officer Jim D'Addario, XS Electric maintain the same benefits as XS Acoustic. Those benefits include maximum string life, thanks to the impossibly thin film coating (1/10 the thickness of a human hair) that completely protects the wound strings from corrosion, and D'Addario's proprietary dispersion coating, used in our XT line, to protect the plain-steel strings.

In addition, D'Addario's NY Steel high carbon core wire and plain string wire, along with their patented Fusion Twist technology provides unmatched tuning stability, high break strength, and hex-core construction for superior dimensional stability, enhanced durability, and precise intonation. XS Electric strings include a reformulated nickel-plated steel wrap wire providing a bright tone with increased output, bite, and sustain.
"D'Addario has outdone themselves with their latest line of guitar strings," says legendary guitarist Alex Skolnick. "XS Electric strings feel extra smooth without being slippery and deliver a 'new string feel' at a higher level. They also feel new for longer and seem to enhance the natural timbres of your instrument. Guitarists of all styles and sounds, including those who don't pay much attention to string types, will notice a big difference."
XS Electric will be available globally in the top six-string gauges beginning in April 2022. Learn more at: ddar.io/xse.pr.