EBS Launches DynaVerb Limited Spring Edition and Relaunch of the UniChorus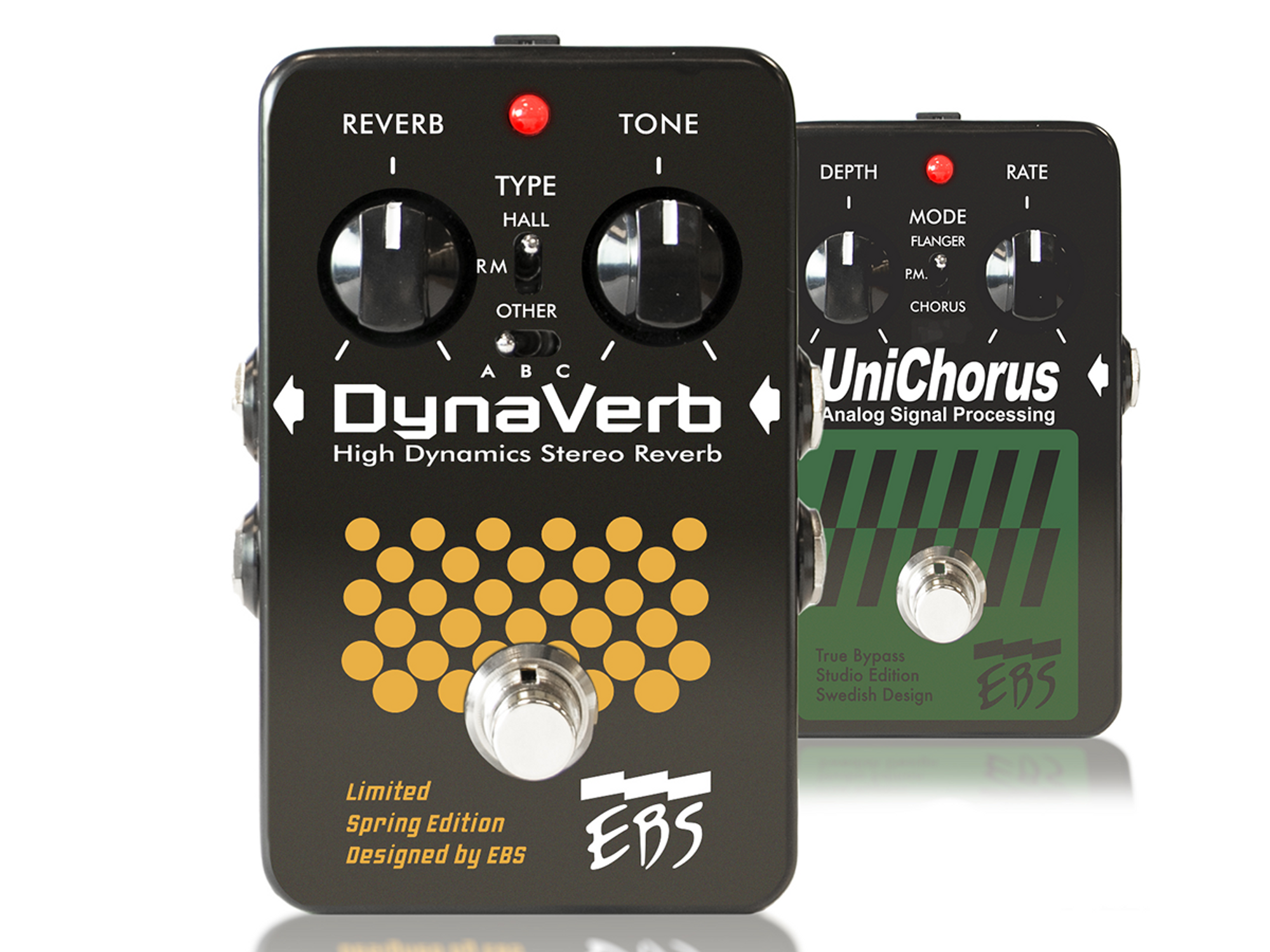 With three new reverb effects of Reversed, Gated, and Spring-type, and three Hall and three Room reverbs this pedal is designed for bassists who want to expand their sound options.
---
EBS Professional Bass Equipment has unveiled its newest pedal, the DynaVerb Limited Spring Edition. The new DynaVerb is created for bass but can enhance any instrument from guitar to keyboard and even vocals with its studio-quality sound in full range.
The 24-bit digital processing circuitry offers outstanding sound quality on stage and in the studio. The pedal has an internal switch that allows it to be set to parallel mode if desired.

The weight is reduced from 400g to 245g (0.54 lb.) compared to the previous version.
At the same time, EBS will relaunch the UniChorus Studio Edition as a 'Rev 2' version. The features are the same as before but with reduced weight from 400g to 235g (0.51 lb.).

The new DynaVerb pedal requires 9-18V DC power, while the UniChorus handle 9-12V DC Power. Although both pedals feature a battery installation option, EBS strongly recommends using an external power supply for optimal performance and environmental reasons.

The pedals are available from now.
For more information, please visit ebssweden.com.