EBS Announces Stanley Clarke Signature Wah-Wah
EBS releases its first signature pedal ever -- a Wah-Wah with Stanley Clarke.
Bromma, Sweden
(December 31, 2008) -- For the first time in EBS' 20 year history, the company will release a signature product—and not just with anybody, but legendary bass player and composer Stanley Clarke.
The EBS Stanley Clarke Signature Wah-Wah is developed according to Stanley's personal taste and requirements with the intention to create the most accurate and sonically fulfilled bass wah-wah available.
The pedal works in four different modes: Low-pass, High-pass, Band-pass and Boosted Band-pass. It also features adjustable controls for Bandwidth and Frequency range. The footswitch is flexible and can switch between Wah-wah/bypass or Wah-wah/Volume. The pedal uses true bypass techniques.
The pedal was designed and developed by EBS Sweden AB in collaboration with luthier Thomas Lieber from Spellbinder Corp. USA and musician Stanley Clarke. Official release will be at the EBS booth D 3382 at the NAMM Show in January 2009. Stanley Clarke will appear for a meet-and-greet at 12 p.m. on Friday, January 16.
Price has yet to be announced.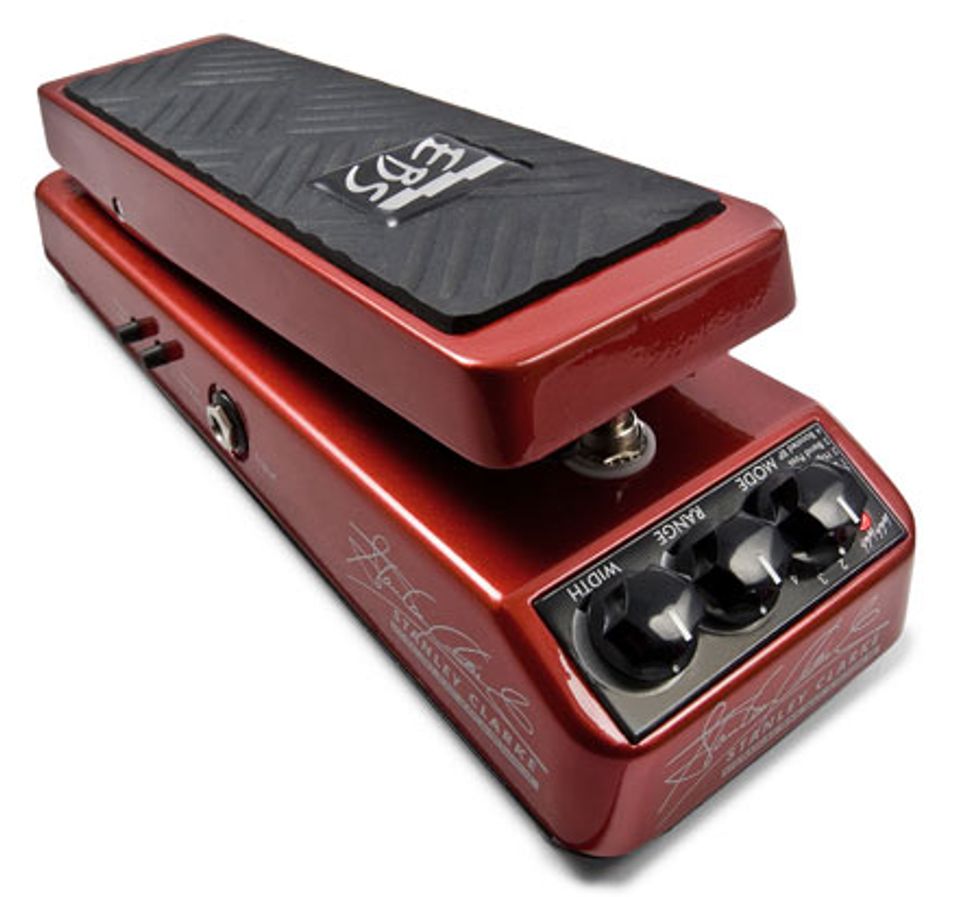 For more information:
ebssweden.com