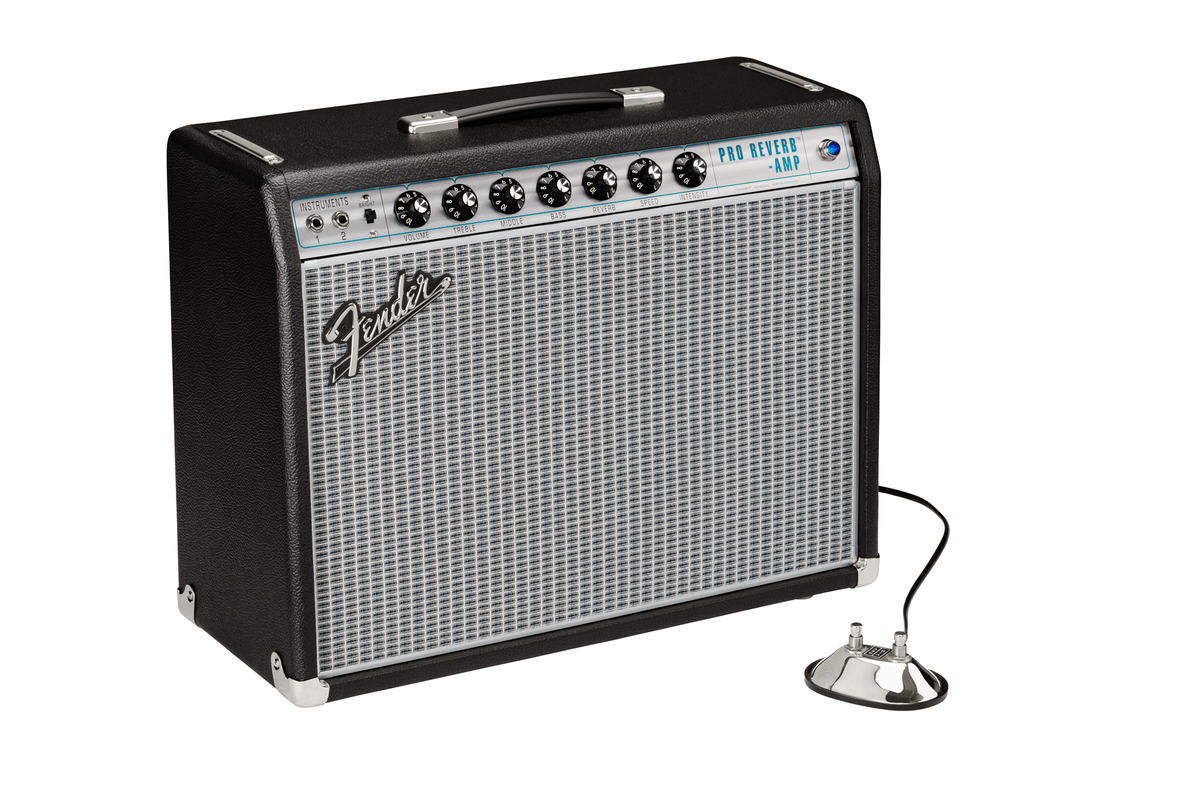 A pair of new reissues that combine classic sliverface elements.
The '68 Custom range has become an extremely popular amp series for guitarists who love classic Fender sounds. Fender has now expanded that range with the addition of the Pro Reverb and Vibro Champ.
---
'68 Custom Pro Reverb ($1,299.99 USD) The '68 Custom Pro Reverb takes its cues from the original 40-watt model, improving its portability and tonal flexibility by reducing the cabinet size and weight, moving to a single-channel format and single 12" speaker and adding a middle tone control. This refined and upgraded amp is the perfect size and volume for almost any gig and may be the ultimate pedal-friendly platform.
'68 Custom Pro Reverb Amplifier | Fender Amplifiers | Fender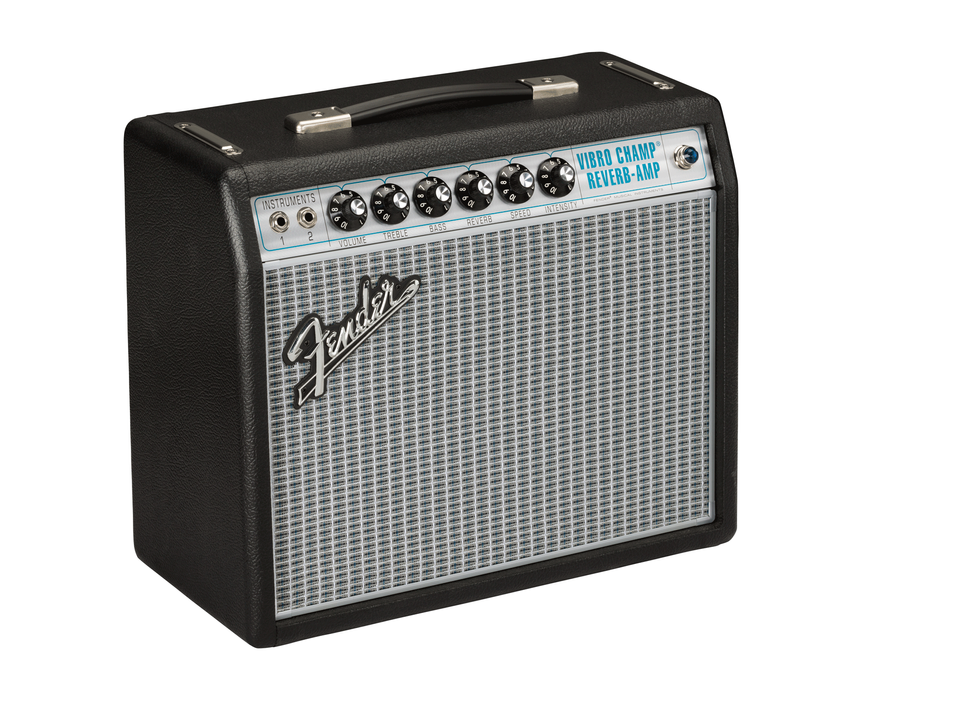 '68 Custom Vibro Champ Reverb ($749.99 USD) At just 5 watts, the original Vibro Champ® was famous for its classic Fender tremolo, tube sparkle and killer grind. The `68 Custom Vibro Champ Reverb improves on the classic amp by adding hall reverb and using a larger 10" speaker for increased low end. These additions make this little wonder perfect for rehearsal, home recording or even small gigs.
'68 Custom Vibro Champ Reverb Amplifier | Fender Amplifiers | Fender
For more information:
Fender