​Joe Bonamassa and Seymour Duncan Launch "The Bludgeon," Slug and El Diablo Pickups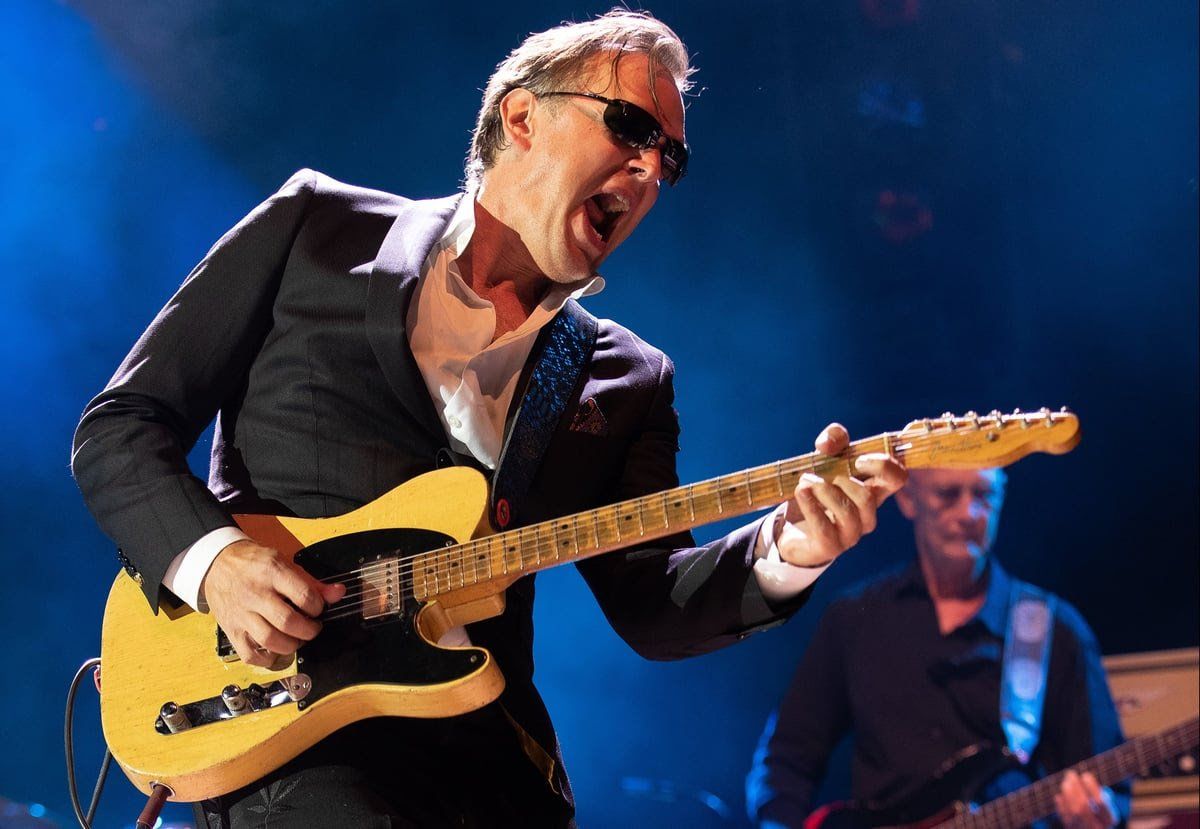 Joe Bonamassa and Seymour Duncan collaborate on three new pickup sets.
---
"The Bludgeon" 1951 Nocaster Set
"The Bludgeon" is Joe's 1951 Fender Nocaster, and it came into his life in 2014. He has played it in almost every show he has performed since.
When Joe found this guitar, a P.A.F Humbucker had already been installed in the neck, which paired "in a beautiful way" with the flat-pole single-coil bridge pickup for a uniquely inspiring sound and "the most dynamic instrument" he has ever played.
When the Fender Custom Shop recreated "The Bludgeon" for a limited run in 2021, Seymour Duncan was honored to replicate the pickups to Joe's high standards. The Seymour Duncan Custom Shop team duplicated the warm sounding P.A.F neck humbucker with a rough cast Alnico 2 magnet. The original tele bridge pickup was incredibly worn, and also featured Alnico 2 magnets. Next, the team captured the bright response and hot output that makes the bridge pickup so special to Joe - especially when working in tandem with the neck humbucker.
The first 250 are relic'd with the special Antiquity aging process for a vintage look, and their bottom plates have been signed by Joe, Seymour W. Duncan, and our very own Queen of Tone, Maricela "MJ" Juarez, who winds each of these in our Custom Shop. After these 250 limited edition sets are sold, "The Bludgeon" pickups will be available with standard Custom Shop cosmetic options so everyone can experience and enjoy the unique sonic qualities these pickups offer.
Slug
Since the late 60's when heavy metal emerged, guitarists have been looking for ways to deliver bigger and heavier riffs as the genre evolved. When we designed the SLUG, we wanted it to be the gnarliest and most powerful passive humbucker we've ever produced.
Oozing an immense 48k DCR and double ceramic magnets, SLUG delivers a monstrous sound that is perfect for the slow charging, bass heavy, riffage that dominates stoner and doom metal. Slightly longer than a standard humbucker, SLUG comes with a custom mounting ring to accommodate its 2.87" bobbin length. If mounting in a pickguard, slight modification may be required.
El Diablo
For two decades, El Diablo has been an artist favorite and one of our best-selling Custom Shop made-to-order models. It sounds as vicious as it looks. It holds a super-hot wind and the twin Alnico 2 blade magnets deliver the "what you see is what you get" bold aesthetics that separate it from all other high-output humbuckers.
The blade magnets and extra hot DC resistance make the El Diablo one of the best pickups we make for players that want thick and tight saturation for percussive rhythms and warm leads that push through the mix. Slightly longer than a standard humbucker, the El Diablo comes with custom mounting ring. If mounting in a pickguard slight modification may be required.