Joe Bonamassa's 5 Most Underrated Amps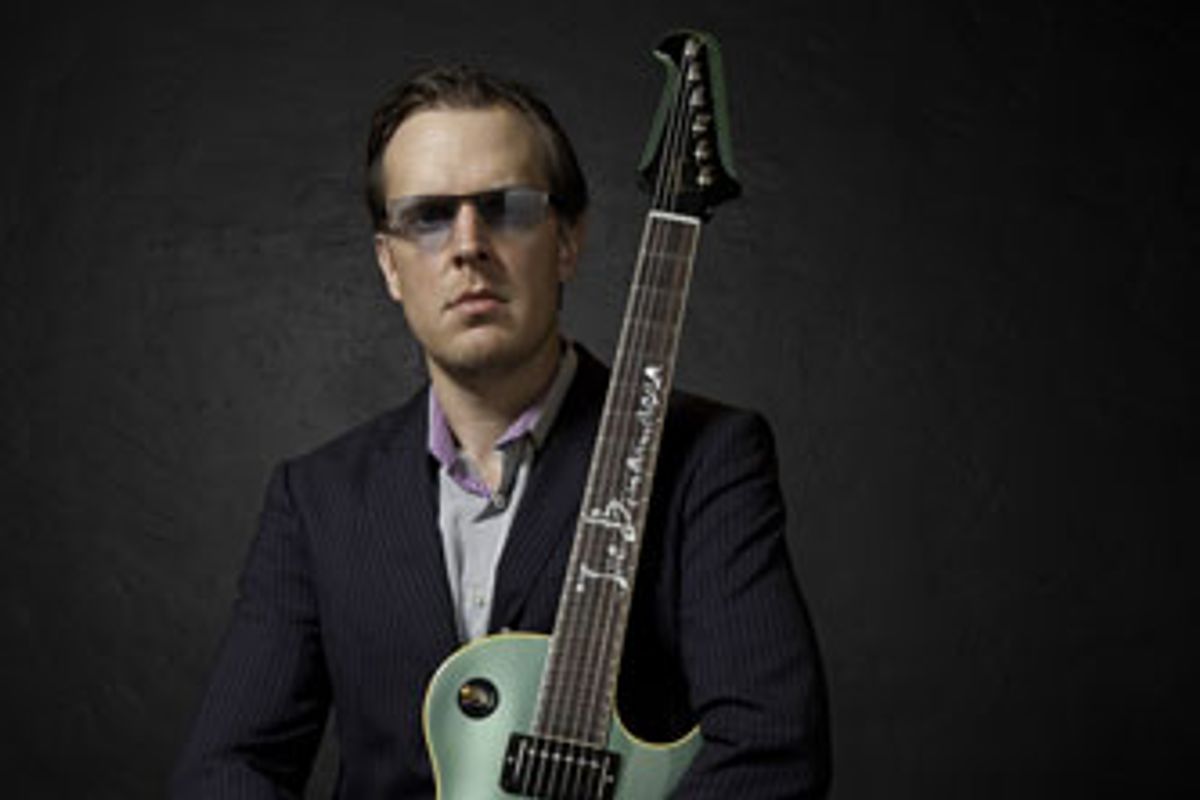 A bona fide amp connoisseur discusses his most under-the-radar tone machines.
Even after a cursory glance at Joe Bonamassa's Twitter and Facebook page, it's easy to tell this guy is into great vintage gear. From the rows and rows of Fender combos to a few vintage Marshall stacks, Bonamassa doesn't discriminate—if it's a benchmark for a great guitar tone, he has one (or seven). "I love talking about amps. It's so much better than talking about other stuff," Bonamassa gleams from his home in Los Angeles.
---
With a collection that's comfortably in the three digits, he has literally seen and played them all. When talking about his most underrated amps, the excitement in his voice was palpable. A genuine curiosity and interest came across, and when he touched on each amp it was as if he was reconnecting with an old friend. Set aside the Dumbles and Silver Jubilee Marshalls—these choices are not only quirky and interesting, but in most cases, they're affordable.
Lab Series L5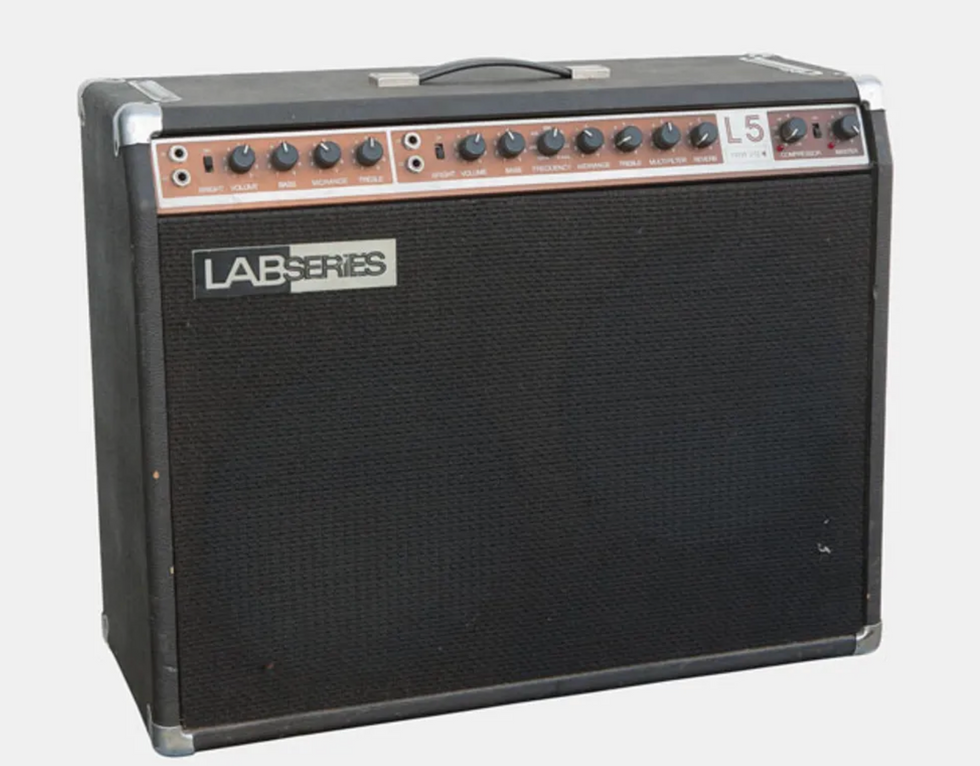 Everyone knows it as the "B.B. King" amp, but it's also the Ronnie Montrose amp—and the Ty Tabor amp. They can readily be had for less than $200 because people just want to get rid of them. It's simply a kick-ass, solid-state amp. I like the immediacy of the older solid-state amps—they're so punchy. The new digital solid-state junk is another story, but the old stuff is killin'. B.B.'s tone is great with the Lab Series. It's warm and creamy and much more consistent than a Twin.
Sovtek MIG-50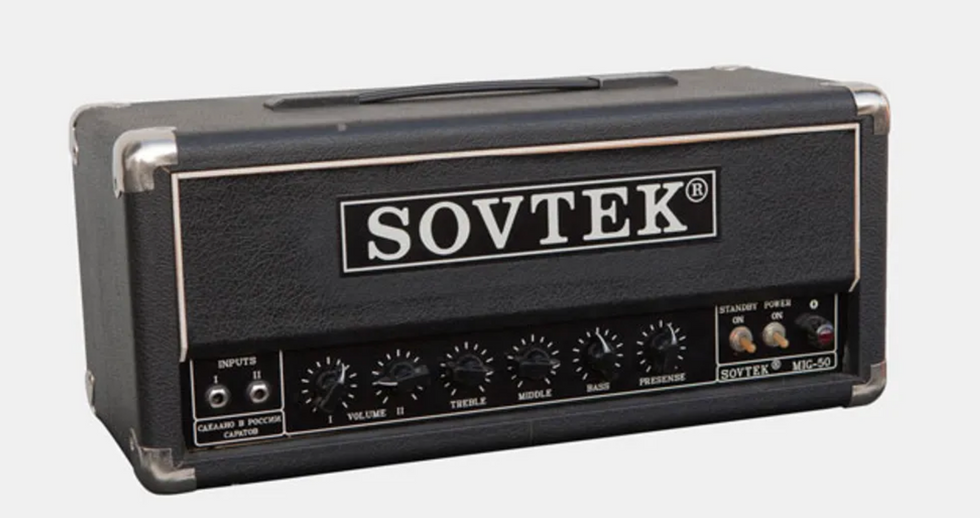 You can generally get one of these for between $350 and $500. It's a really cheap, Russian amp made of military parts with poor solder joints that's basically a hot-rodded Bassman. They were made in the early '90s and are definitely road-worthy. Mike Matthews from Electro-Harmonix came up with the design. My amp tech, Bob Dixon, loves them. He even likes the MIG-60. They also made a MIG-100, but the MIG-50 is great.
1963 Fender Deluxe
Everybody gets all hot and bothered about the Deluxe Reverb, but not many people get worked up about a "brownface" '63 Deluxe. But you put a mic in front of it and there's just something about that circuit—it just explodes with tone. It's one of the biggest-sounding, small Fender combo amps ever made. But, they're pricey—usually between $2,500 and $3,000. You can hear it on "Trouble Town" and "Living On the Moon" from the new album.
Seymour Duncan Convertible
Seymour made them in the '80s and it was the first amp to feature power scaling. It could go from 100 watts to one watt. It had different modules, like cards, that would go into the amp and they had tubes in them with different gain stages and preamps. Mine is set up with low gain and it sounds like a cross between a Deluxe Reverb and an early Mesa/Boogie. It's pretty fun. I talked to Seymour about why they stopped making them and it was just way ahead of its time. They were expensive to make and it almost bankrupted the company, plus they had problems with the cards breaking. You can find them for under $500.
Fender '68 Custom Deluxe Reverb Reissue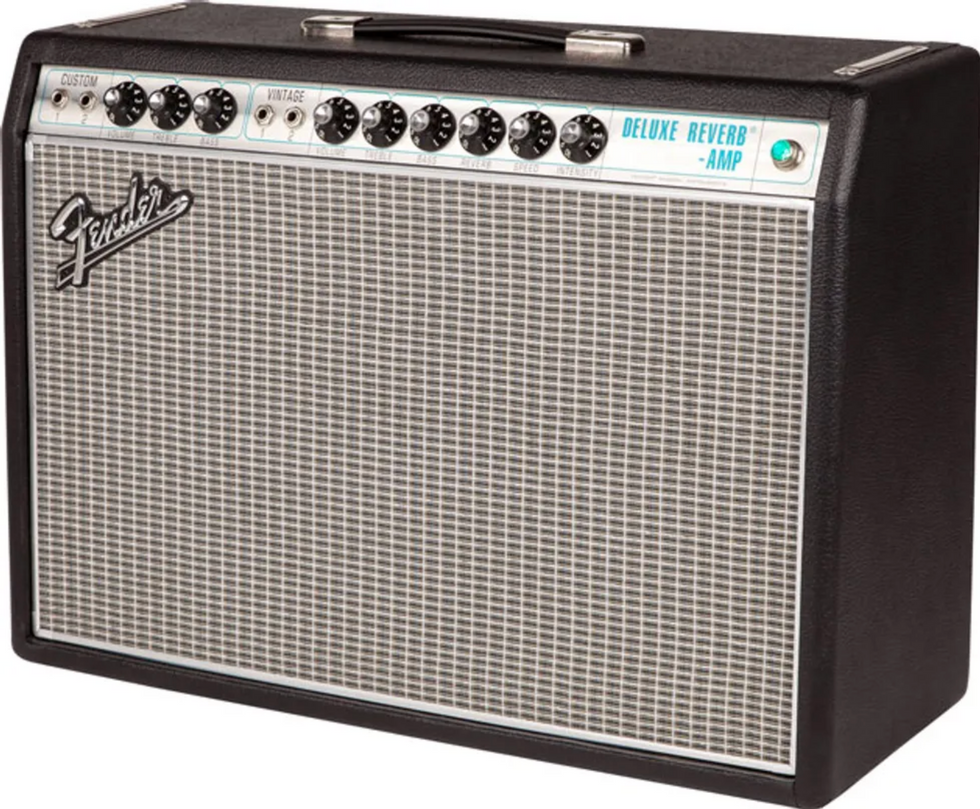 They are arguably some of the greatest Fender amps built in the last 40 years. I took notice because other cats had been commenting on them saying that they sound better than the original ones! They just came out, but I think they're one of the most underrated modern amps around. Plus, they're very affordable—you can get one for under a grand, which is a third of the price of an original one. I don't trust new amps. Well, I certainly don't trust boutique amps because they blow up. I've always had bad luck with them. You just can't lose with a good, old Fender amp. The wacky thing is that the silverface reissues sound nothing like the blackface reissues, which I didn't think sounded good at all. But these sound unbelievably good. I don't know who is building their amps over there now, but they are doing a good job.
I have an original Twin and Super in mint condition and they are good amps. I do have a Fender amp in my live rig—they're just called Dumbles. They sound like Fender amps. For an upcoming gig at Red Rocks with the blues band I'm using two high-powered Twins (one from 1958 and one from 1959) along with two '58 Bassman amps.
Honorable Mention: Jim Kelley Amps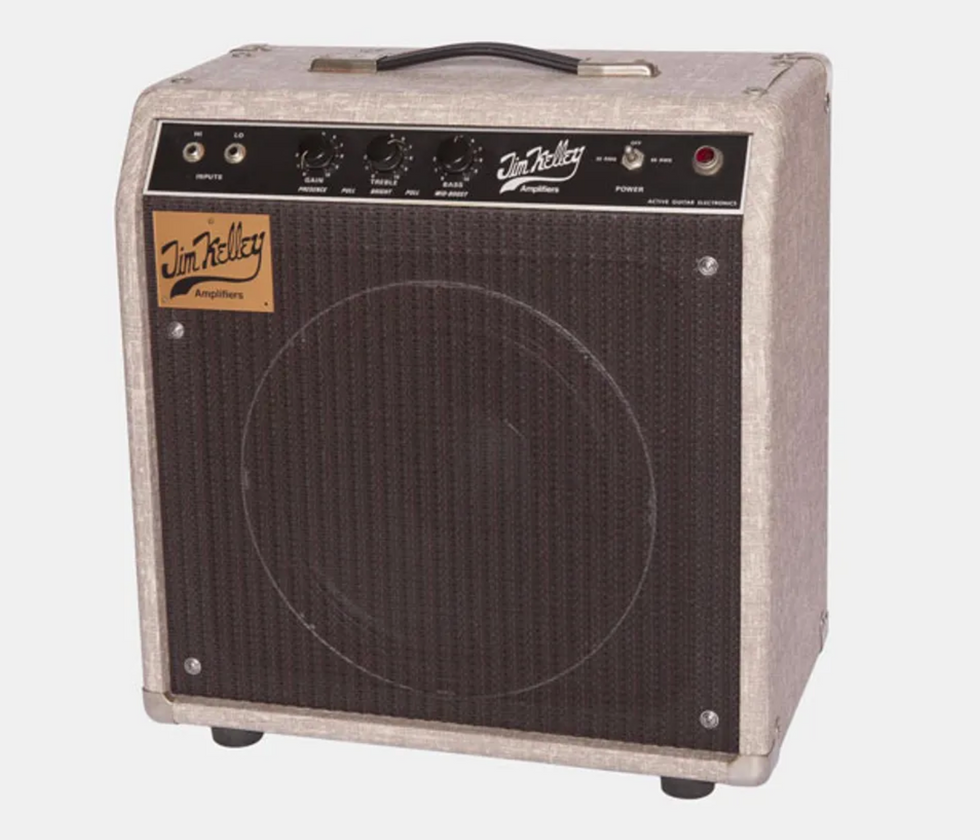 I have nine of these amps—two of the very first of the Suhr reissues, which sound exactly like the old ones, and seven original ones. They're essentially 60-watt Deluxe Reverbs with just a huge amount of headroom. Everyone calls them the "poor man's Dumble" and they truly are. They have such a great, open sound.
[Updated 8/24/21]