Sitek Electronics Unveils the Phasia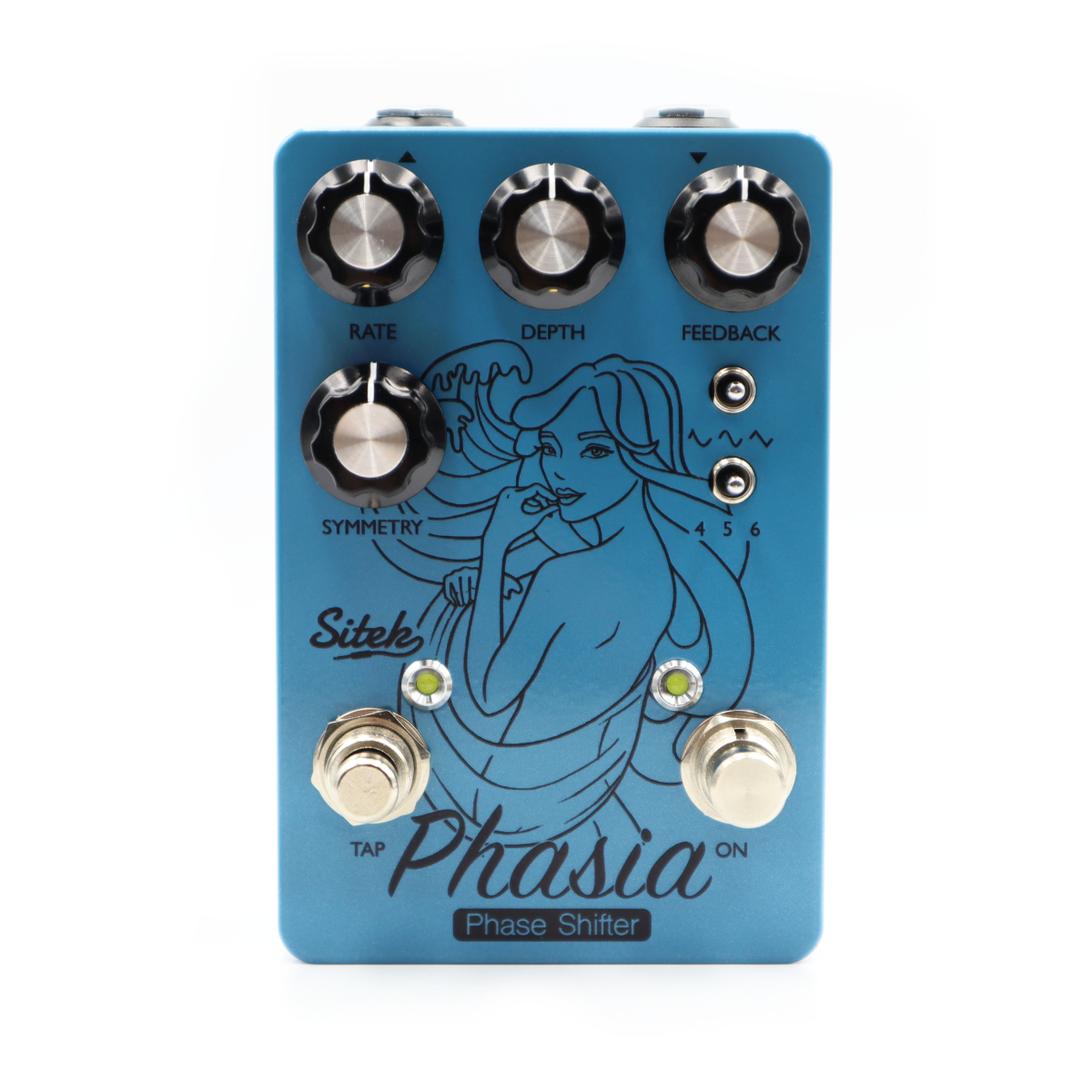 A multi-stage phaser with tap tempo, selectable waveforms, and more.
Sitek Guitar Electronics introduces a new addition to their line of "Sound Muses" pedals. Phasia is a multi-stage OTA-based Phaser with a versatile feature set. It combines an all-analog moving filter section and a modern, tap-tempo controllable LFO that can go from stationary and resonant to fast and swirly.
---
Alongside 4 easy and intuitive controls, Phasia offers a choice of 4, 5 or 6 filter stages affecting the overall voicing and style of phasing effect. The pedal has a three way toggle LFO Shape switch to select between three different waveforms: hypertriangular, sine and triangular, which affects the character of modulation The Feedback control allows you to dial in anything from warm vintage sweeps to vibrant resonant phase tone. You can stretch the sonic possibilities even more with the Symmetry knob which provides a whole range of unique tones. All of these features make Phasia a comprehensive modulation effect.
The pedal is complemented by its original artwork and beautiful Oceanic Cerulean Blue enclosure finish.
Features
·Analog OTA-based circuit design
·4,5 and 6 selectable filter stages
·3 waveforms selection
·4 intuitive controls: Rate, Depth, Feedback and Symmetry
·Tap Tempo Footswitch
·Reverse polarity protection
·True Bypass
·Compact footprint with Top-Mounted Jacks
·Equipped with high quality DeMont Smooth-Click Footswitch
Phasia Phase Shifter is available to purchase on Reverb.com or directly from the Sitek Guitar Electronics website at www.sitek.rocks and carry a price of $260.