Tube Amp Doctor announces the newest addition to their REBASE-tubeline - their 6V6GT-STR.
---
The TAD 6V6GT-STR REDBASE is the ideal tube for Fender Deluxe Tweed 5E3 or BlackfacePrinceton Reverb amps, single-ended Class A amps like the Fender Tweed Champ, VibroChamp, Fender Champion 600, or the Univalve. Also, many boutique amp builders already use and rely on the TAD 6V6GT-STR REDBASE.

The TAD 6V6GT-STR REDBASE shines with the typical NOS "sweet top end" and a strikingly dense and complex midrange. This special and organic midrange character produces a tonal liveliness that otherwise only NOS 6V6s are able to achieve and which remains unparalleled. When pushed into saturation, there are no harsh upper mids, which is frequently the case with other 6V6s.
The TAD REDBASE series is built on an optimized production line - exclusively for TAD and only for this series. It is therefore a completely new development, combining the latest manufacturing techniques with traditional design and impeccable quality.
In preparation for the unparalleled TAD-premium matching, the TAD REDBASE series tubes receive a special, additional burn-in and formatting process in Germany, optimizing the quality of the cathode emission and achieving an exceptionally detailed sound structure.
For more information, please visit tubeampdoctor.com.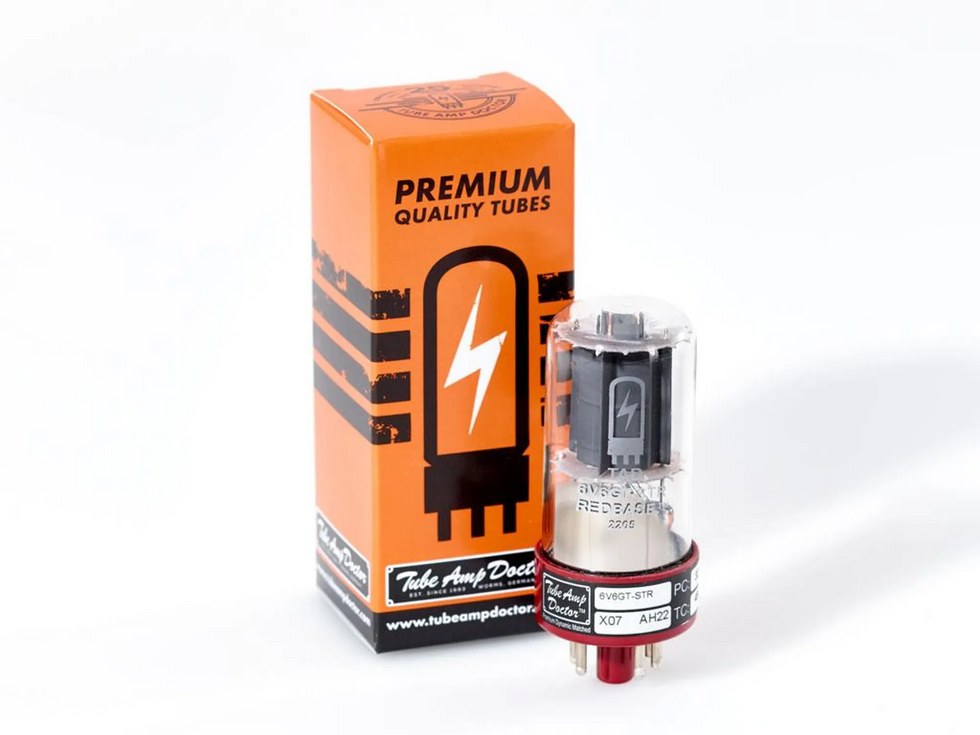 heavy-duty 6V6
sweet, full-bodied tone with silky highs
superb responsiveness
outstanding dynamics
individually tested and approved
selected and premium matched
Tube Amp Doctor