Tube Amp Doctor Unveils a Pair of New Tubes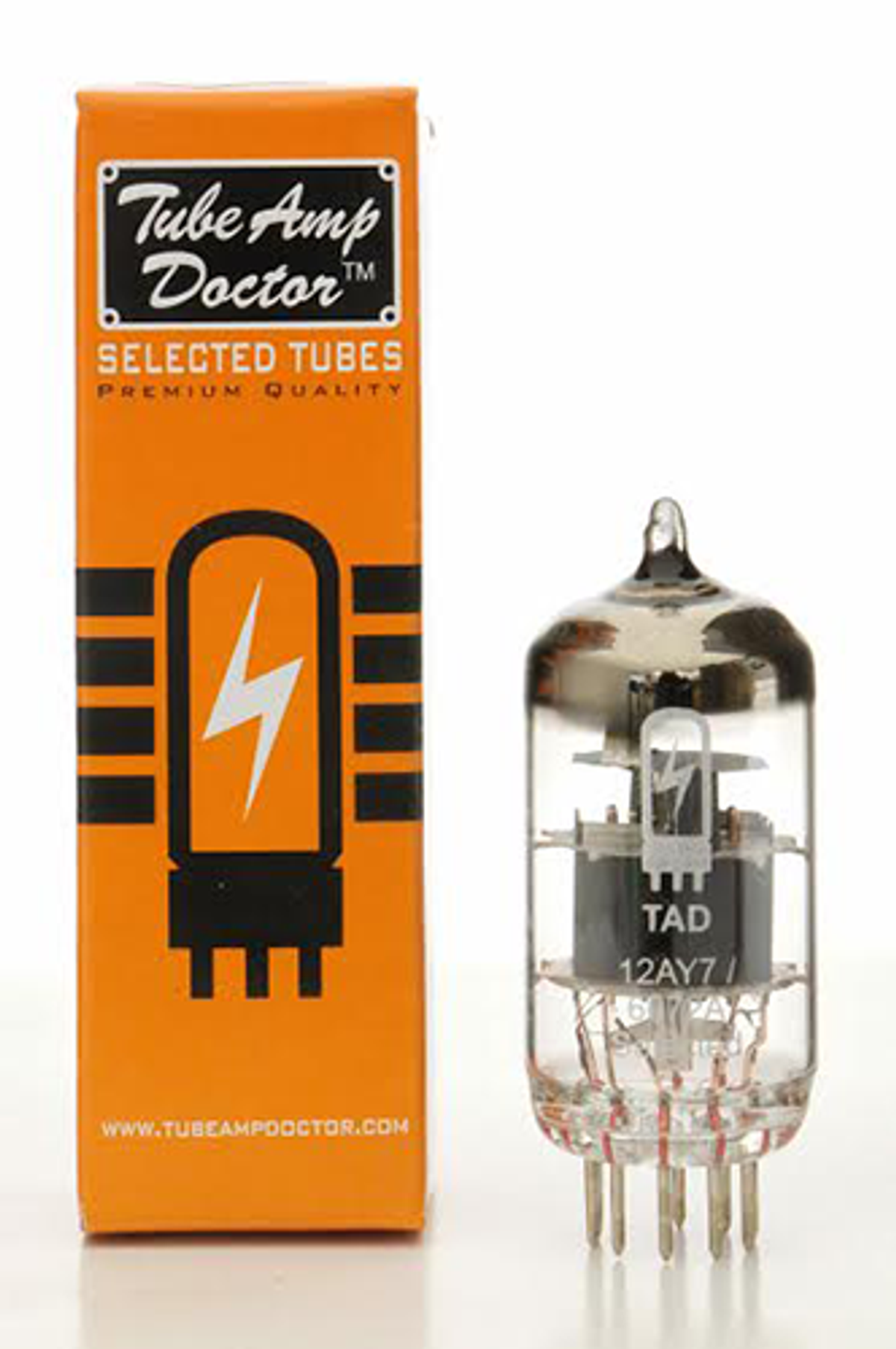 The new options cover everything from high-gain to vintage tweed tones.
Worms, Germany (February 18, 2016) -- First introduced at NAMM 2016, here come the latest additions to Tube Amp Doctor's well known line of tested and selected high quality premium tubes.
Our super low-noise highgrade-selected 12AY7 (part-no.: RT070) is the perfect choice for the first stage of any modern high-gain amplifier. Perfect for the other preamp-stages and our amazing go-to tube for any Tweed amp is our low-noise 12AY7 PREMIUM SELECTED (part-no.: RT007). Both new TAD 12AY7/6072A deliver a true and warm tone, by adding vintage touch and feel.
Features:
Highgrade low-noise selection (RT070) or Premium low-noise selection (RT007)
Enriched tonal texture
added headroom
superb sweet spot for improved tone control
added warmth and musicality
individually tested and approved
Each and every single TAD premium or highgrade selected tube has passed various tests, spanning from gain, shock and listening tests to low noise, low microphony and balanced output tests.
Price: $27.50 (RT070) and $21.10 (RT007)
For more information:
Tube Amp Doctor