An all-new Carrier-class software ecosystem for hybrid- and plugin-based rigs featuring advanced virtual cabinet emulation technology.
---
At its core: next-generation DynIR cabinet emulation for on-demand access to 500+ virtual guitar & bass cabinets, studio-grade microphones and pristine recording environments. For total command of the post-amp signal chain, GENOME's surgically-tuned Studio FX and player-centric workflow empower you with the pinnacle in next-generation pro-grade tools. Available in plugin- and standalone-formats, and offering cross-platform compatibility courtesy of a handy IR Export feature, GENOME is primed and ready to deliver consistent, reliable tone from the studio to the stage.
GENOME is a purpose-built adaptable channel strip developed to exceed the exacting standards of the modern player. Better yet, it's versatile and effortless to set up. Using an outright in-the-box setup? Simple, set GENOME as your post-virtual-amp plugin. Got a collection of physical amps? Grab a Captor or Captor X, line the DI signal into your DAW and dive into a world of surgical tone-shaping. What about Modelling Processors and Pedal-Boards? Disable your cab sim, hook up to your DAW and let GENOME do the hard work.
Features
• Hyper intuitive, guitar-centric interface roots your focus on dialling in the perfect tone

• Harness the power of Two notes Proprietary DynIR technology with complete control of over 500+ virtual guitar and bass cabinets, studio-grade microphones and recording environments
• Virtually unlimited creative potential with up-to 8 independent channels, plus a master input channel, master output channel, optional dual-Lanes per channel for parallel processing, and all mainstay mix-centric controls
• Expand your library with an ever growing catalogue of DynIRs from house-hold cabinet manufacturers and iconic artists
• Export your DynIRs as static Impulse Responses for use in floorboard modelling processors, plugin applications and more • Experience liberated performance capability with full MIDI Mapping and Snapshots
• Available for MacOS X & Windows (64- and 32-bit) operating systems in standalone, VST3, AU, AAX & VST formats
Looking for more great gear for the guitar player in your life (yourself included!)? Check out this year's Holiday Gear Finds!
This full-amp-stack-in-a-box pedal brings a new flavor to the Guitar Legend Tone Series of pedals, Missing Link Audio's flagship product line.
Adding to the company's line of premium-quality effects pedals, Missing Link Audio has unleashed the new AC/Overdrive pedal. This full-amp-stack-in-a-box pedal – the only Angus & Malcom all-in-one stompbox on the market – brings a new flavor to the Guitar Legend Tone Series of pedals, Missing Link Audio's flagship product line.
The AC/OD layout has three knobs to control Volume, Gain and Tone. That user-friendly format is perfect for quickly getting your ideal tone, and it also offers a ton of versatility. MLA's new AC/OD absolutely nails the Angus tone from the days of "High Voltage" to "Back in Black". You can also easily dial inMalcom with the turn of a knob. The pedal covers a broad range of sonic terrain, from boost to hot overdrive to complete tube-like saturation. The pedal is designed to leave on all the time and is very touch responsive. You can get everything from fat rhythm tones to a perfect lead tone just by using your guitar's volume knob and your right-hand attack.
Features 
Three knobs to control Volume, Gain and Tone
Die-cast aluminum cases for gig-worthy durability
Limited lifetime warranty
True bypass on/off switch
9-volt DC input
Made in the USA
MLA Pedals AC/OD - Music & Demo by A. Barrero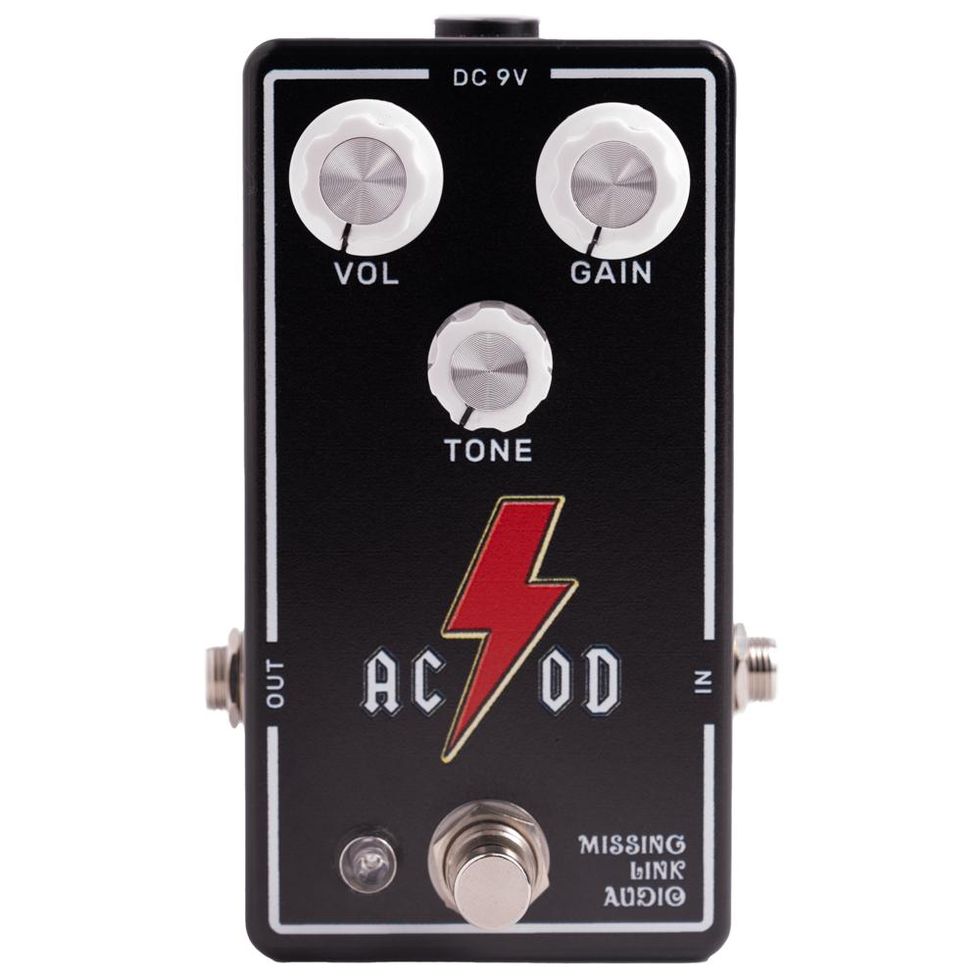 www.mlapedals.com.
Sporting custom artwork etched onto the covers, the Railhammer Billy Corgan Z-One Humcutters are designed to offer a fat midrange and a smooth top end.
Billy Corgan was looking for something for heavier Smashing Pumpkins songs, so Joe Naylor designed the Railhammer Billy Corgan Z-One pickup. Sporting custom artwork etched onto the covers, the Railhammer Billy Corgan Z-One Humcutters have a fat midrange and a smooth top end. This pickup combines the drive and sustain of a humbucker with the percussive attack and string clarity of a P90. Get beefy P90 tone plus amp-pummeling output with the Railhammer Billy Corgan Z-One.
Patented Railhammer Pickups take passive guitar pickups to a new level with rails under the wound strings lead to tighter lows, and poles under the plain strings offer fatter heights. With increased clarity, the passive pickup's tone is never sterile.
Railhammer Billy Corgan Signature Z-One Pickup Demo
Designed for utmost comfort and performance, the Vertigo Ultra Bass is Mono's answer to those who seek the ultimate gigging experience.
Complete with a range of game-changing design features, such as the patent-pending attachable FREERIDE Wheel System, premium water-resistant and reflective materials, shockproof shell structure and improved ergonomic features, the Vertigo Ultra Bass takes gear protection to the next level.
The Vertigo Ultra Bass features:
Patent-pending FREERIDE Wheel System that allows for wheels to be attached on the case in no time, giving you the option to travel with it seamlessly
Upgraded materials, including a water-resistant 1680D Ballistic Nylon outer shell, plush inner lining and new reflective trim for maximum backstage and night visibility
Enhanced protection with a shockproof shell structure and heavy-duty water-resistant YKK zippers for protection from the elements
Improved ergonomics and functionality including added back support and load-lifting detachable shoulder straps with side release buckles
Flexible storage options with added space for touring essentials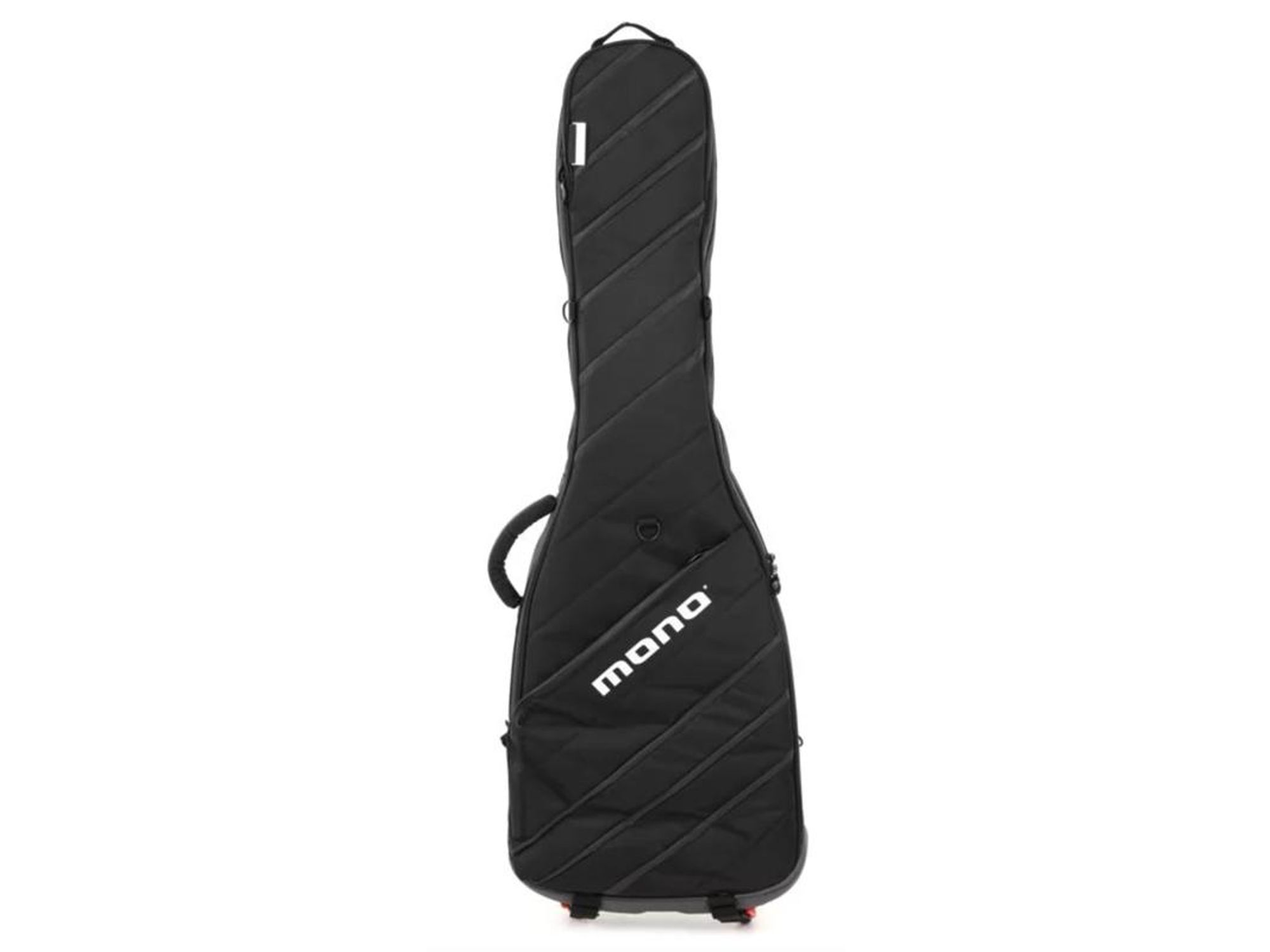 For more information, please visit monocreators.com.
Mono