Walrus Audio Announces the Fable Granular Soundscape Generator Delay
A pedal featuring five granular delay programs centered around sample and chop algorithms.
---
The Fable has a dual feedback path developed by DSP engineers at Walrus Audio. With two DSP chips, your signal is run through two separate effects in series (independently controlled by the Feedback and Regen Knobs), then the signals are run back through both DSP chips again before going through the output. Designed to give artists the ability to discover unique soundscapes ranging from smooth, flowing ambiance; to bizarre, organic reverberance; to chaotic, glitchy swarms.
Explore vast time stretching and reverse sounds with five different custom programs:
I. Reverse Delay into Reverse Granular
II. Forward Delay into Octave Up Granular
III. Analog Delay into Octave Down Granular
IV. Multi-Tap Granular into Multi-Tap Granular (Grain-Verb)
V. Forward Delay into Randomized Pitch Granular
Further explore the Fable with momentary features for adjusting modulation speed and a time-warping effect that can shift the clock rate up or down, giving a rising or sinking effect.
The Fable comes coated in a slate gray enclosure with white, black, cream, red, and orange ink with art by David Hüttner. The die-cast enclosure's exact size is 3.62" x 4.79" x 2.25" including knobs. Power requirements are 9VDC, center negative(300mA minimum).
Walrus Audio Fable Granular Soundscape Generator Tech Demo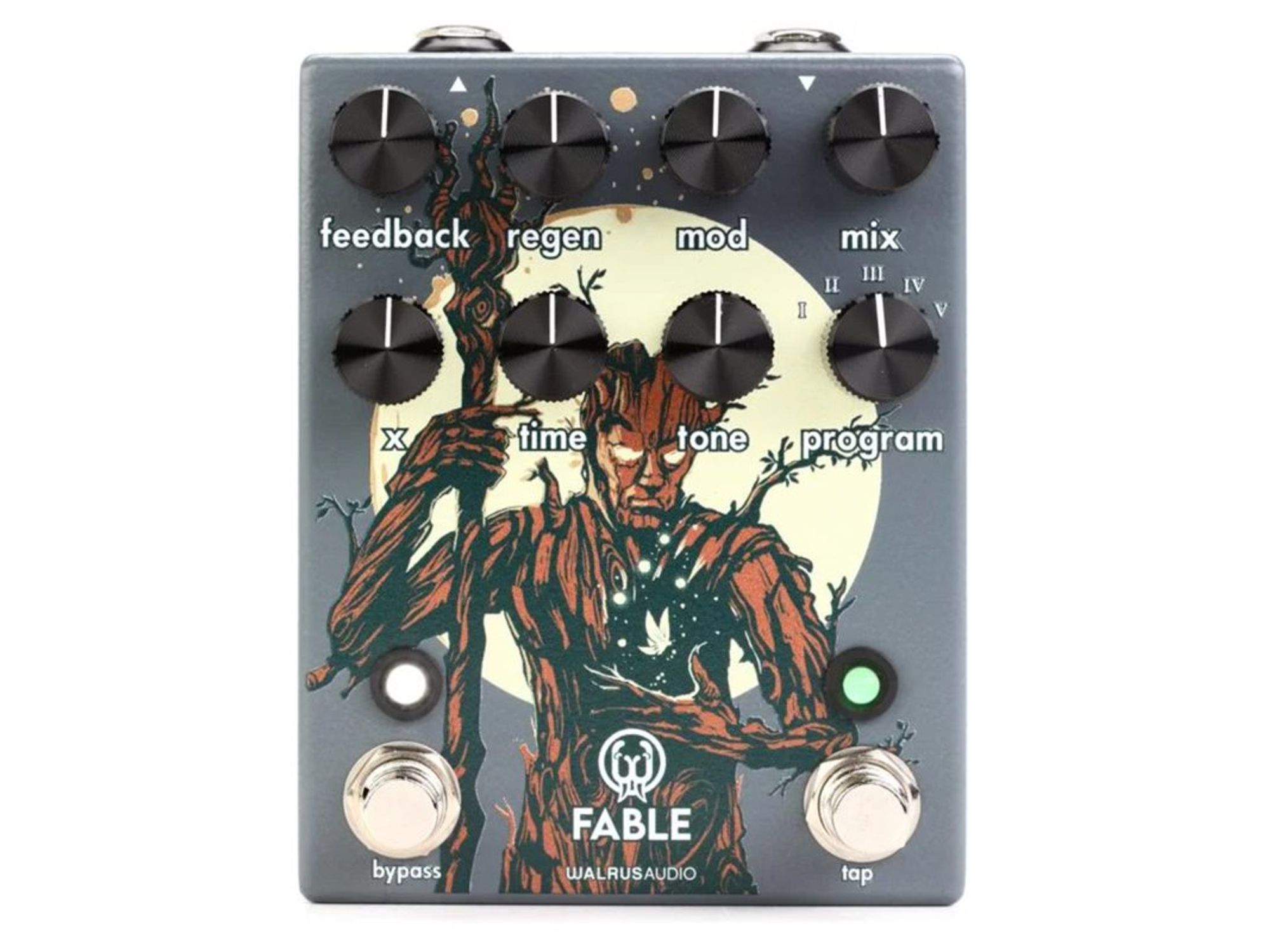 For more information, please visit walrusaudio.com.
Walrus Audio
From Your Site Articles
Related Articles Around the Web