Two legendary green overdrives are melded in a OD of many moods.
Imagine being able to combine your favorite parts of different overdrive & boost pedals in order to create hybrid sounds no one has ever played through before. That is exactly what we've engineered with the Noble Screamer. It's a 4-in-1 pedal that gives you two very familiar drive circuits and two brand new amp-like distortion tones that no one has used before. It's almost like pedal-modeling, except these are 100% analog circuits, and you decide which tone-control or clipping-section you want to play through. You can play through battle-tested, classic overdrive effects or innovate new music with hybrid tones, let your ears be the judge. Even with all of these features the pedal remains a simple and easy to use three knob overdrive. The innovation in the Noble Screamer doesn't end there; our new design features true-bypass or buffered, truly silent switching, on the fly. The Keeley Noble Screamer Overdrive and Boost is entirely manufactured at Keeley Electronics and is the first in our new aluminum enclosure.
Learn more here.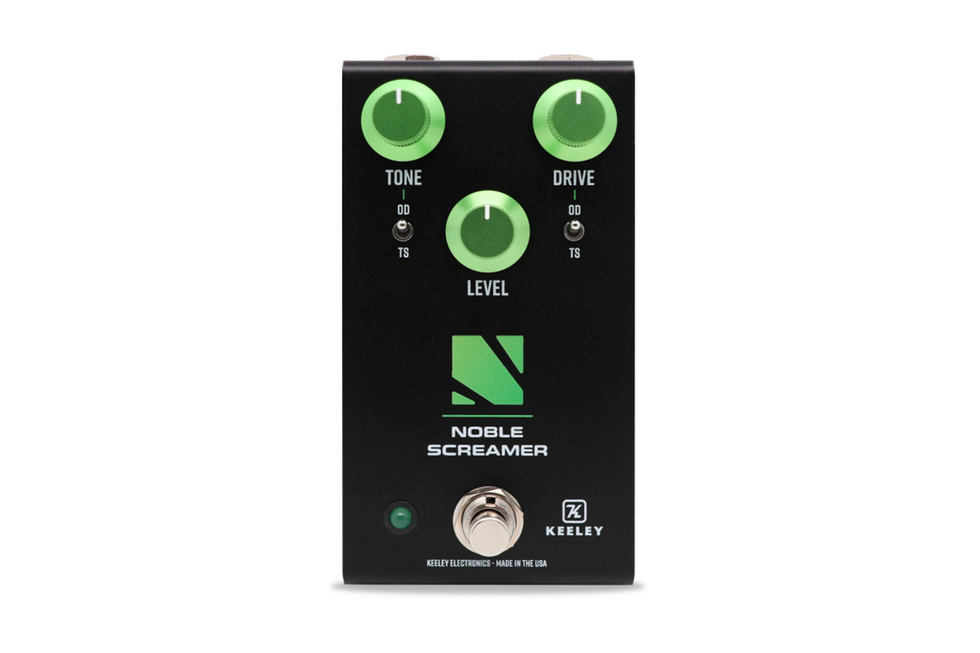 Keeley
Designed to serve as a 4-in-1 pedal that gives you two very familiar drive circuits and two brand new amp-like distortion tones.
Tone Control
Broad Spectrum Tone Control or Narrow Focus Filter Control: The Noble Screamer gives you two tone control circuits to choose from. When the Tone Switch is up and in the OD Position you will hear a 'Spectrum' type of tone control that has the ability to go from a flat EQ to an EQ that has a boost in the treble and bass response. If the Tone Switch is in the TS Position you have a Low Pass Filter that rolls off the high frequencies only.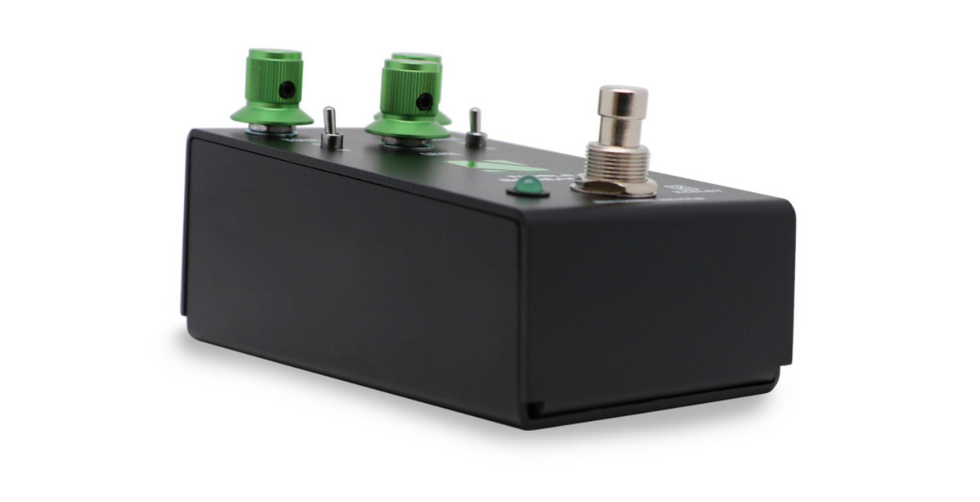 Diode Clipping
Hard or Soft Clipping: The Noble Screamer gives you both styles of diode clipping. Diodes are used to create hard clipping distortions or smooth overdrive sounds. If the Clipping Switch is in the OD Position it features Hard Diode Clipping which is an edgier, more aggressive tone. When the Clipping Switch is in the TS Position that uses Soft Diode Clipping, like a tube amplifier softly overdriven.
Noble Screamer Has Both Buffered and True Bypass
The Keeley Noble Screamer features our Vitamin K Infused Buffer for noise free switching. We have developed an amazing sounding buffer which not only makes your rig sound better, it gives you silent switching with no tone loss. No more pops and clicks to distract from your music. If you want to turn that feature off and go back to true bypass, simply press and hold down the foot switch for two seconds and the pedal will switch to True-Bypass (LED will flash twice). True Bypass is great for players that want the effect of plugging directly into their amp when the pedal is off. Alternatively, players that want a strong and clear signal even when the Noble Screamer is turned off, simply hold the stomp switch down for two seconds and the effect is back to Buffered Bypass (LED flashes three times). Enjoy truly silent switching and let your music be the only voice.
If you want to hit your amp hard, you'll need some high-output humbuckers that are up to the job.
Whether you're looking to increase the heat on a lower-output instrument or just searching for a new flavor, this list has you covered.
HABANERO PICKUPS BY GROVER JACKSON
Bonney Bridge
Handmade in California, this overwound bridge pickup has a 16.7k resistance, and comes in nickel, black, or zebra.
$110 street
FISHMAN
Fluence Richard Z Kruspe Signature
Each pickup in the Rammstein guitarist's signature set features three selectable voices. This active set is rechargeable—a battery pack is optional. Red finish is encouraged, though stainless is also available.
$309 street (set)
GFS Pickups
SBS Arena Power PLUS
The most affordable alnico 'bucker on this list has a 14.5k resistance and features the company's Kwikplug system for fast swapping.
$39 street
SEYMOUR DUNCAN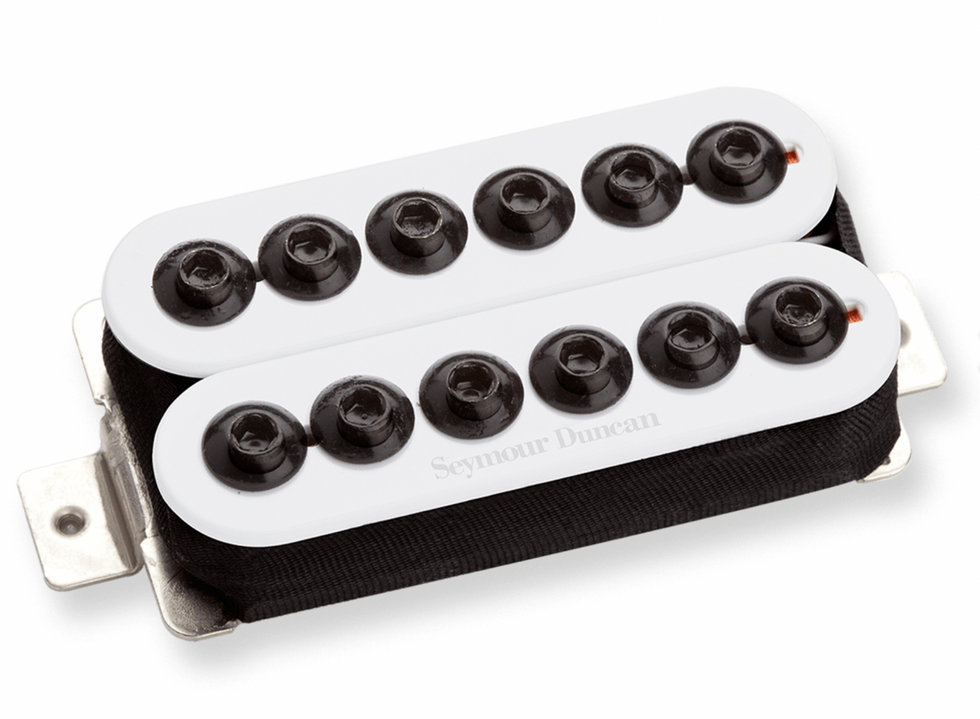 Invader
Featuring overwound coils, a trio of ceramic magnets, and oversized metal-oxide pole pieces, these humbuckers promise heavy bass response and are available in 6-, 7-, and 8-string sizes.
$109 street
DIMARZIO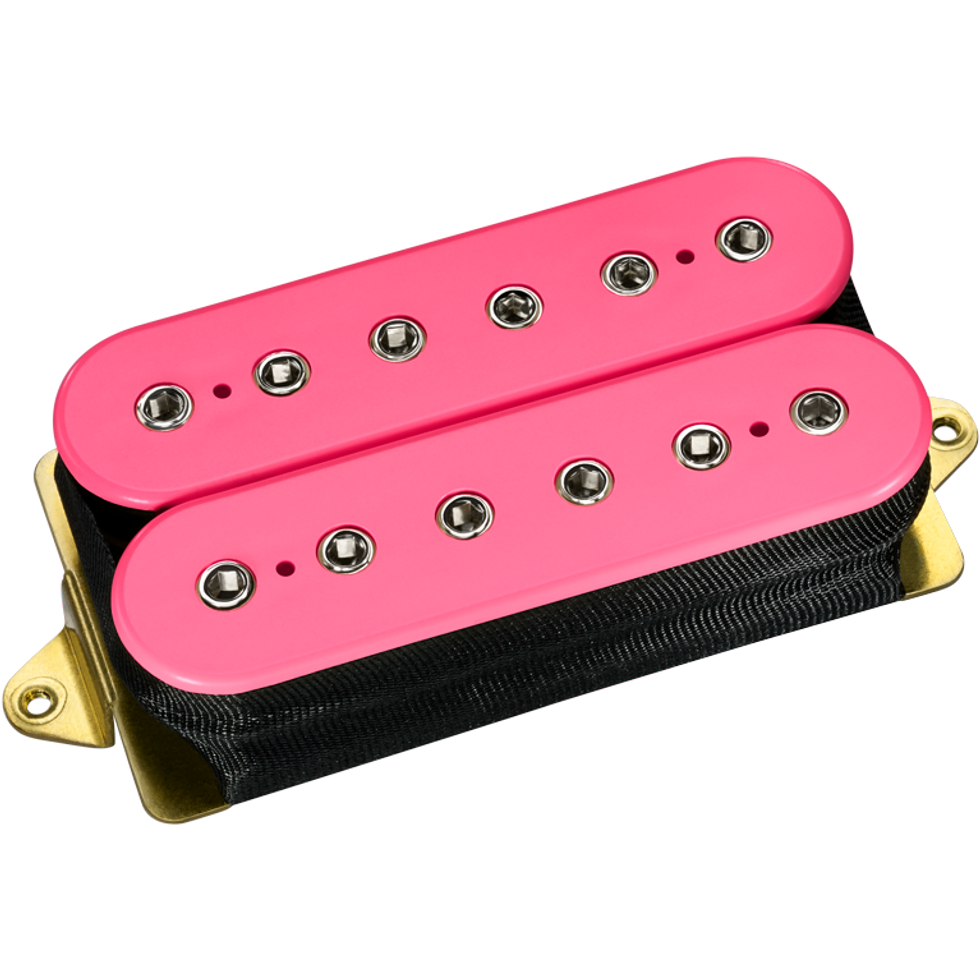 Super Distortion
A classic since 1972! This 'bucker, with its 13.68k ohms of resistance, is intended primarily for bridge-position installation and comes in a wide range of colors.
$89 street
GIBSON
498T Hot Alnico
A hotter spin on the 490 series humbucker, this boasts a resistance of 14.2k and is spaced for bridge position.
$119 street
PRS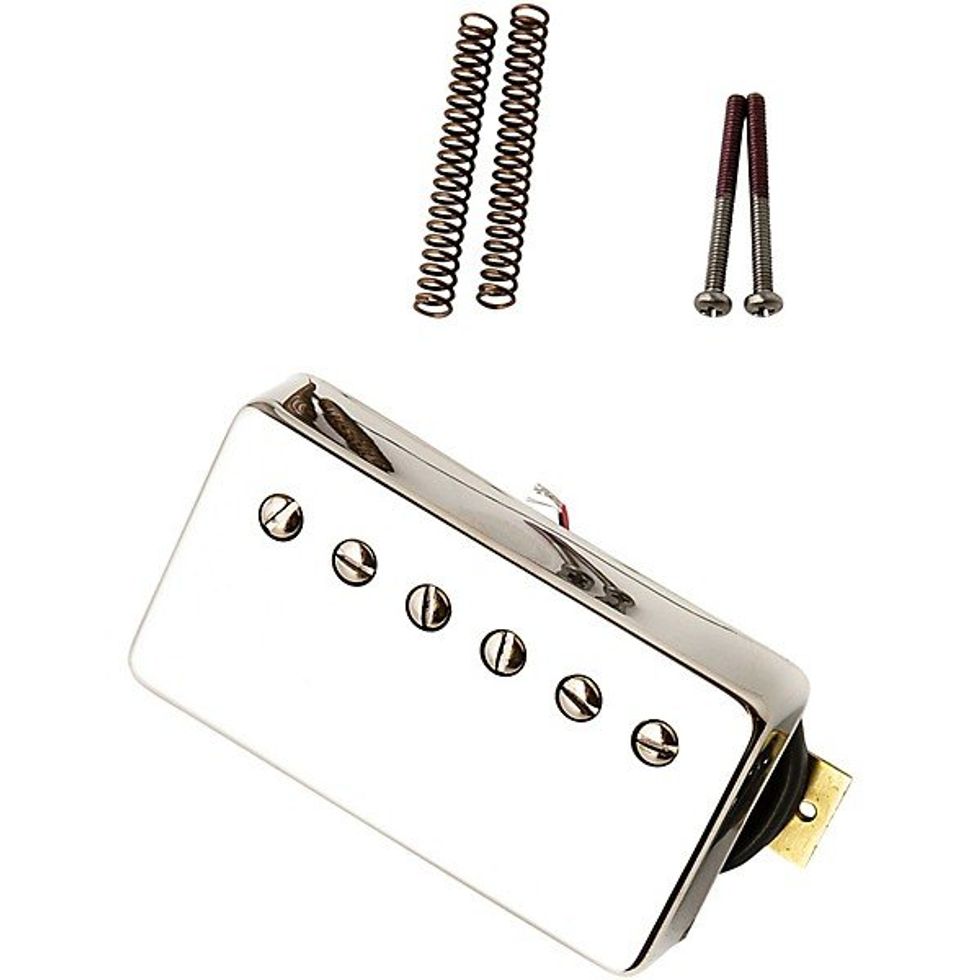 m Bridge Humbucker
The company's house high-output humbucker comes in gloss nickel and measures 15.7 k resistance.
$200 street
LOLLAR
dB Humbucker
While these boast the lowest resistance on this list (12.7k in bridge position), they're the pickup maker's hottest offering. Plus, they look hip!
$200 street
EMG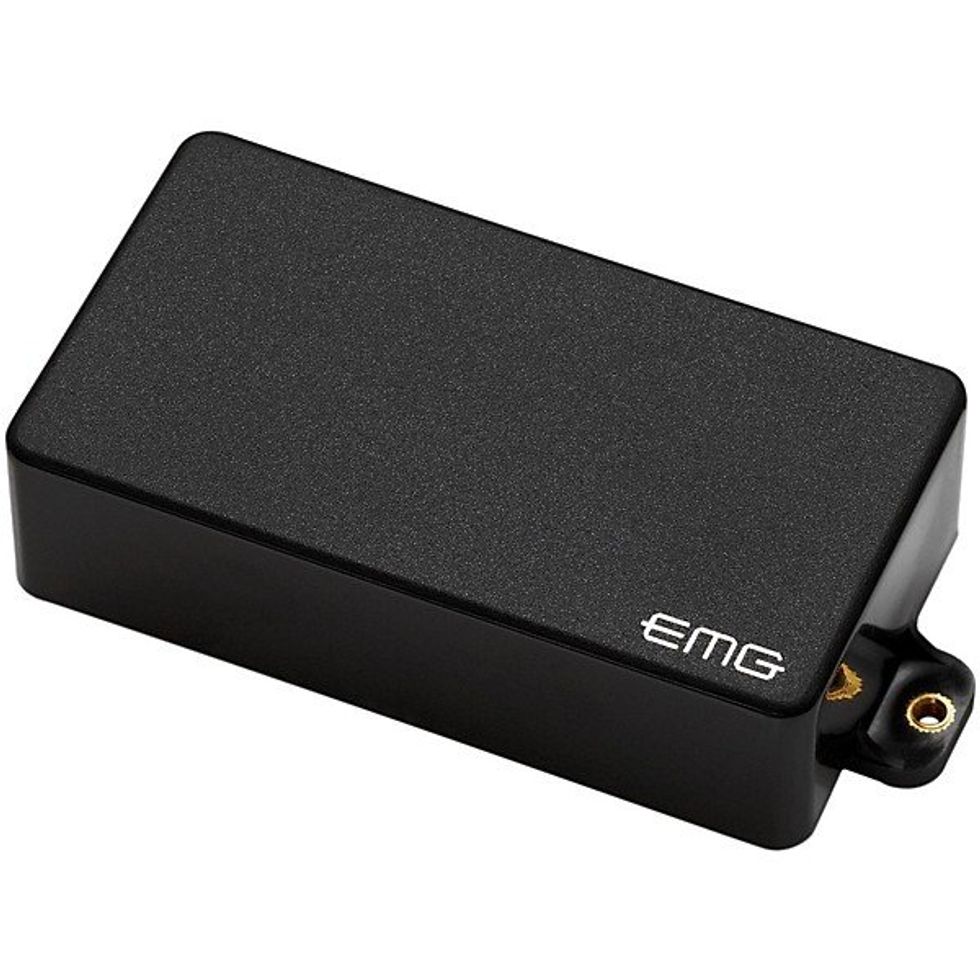 81
The classic active pickup boasts 3,000 hours of battery life and features the company's Quick-Connect cable for easy installation.
$99 street
LINDY FRALIN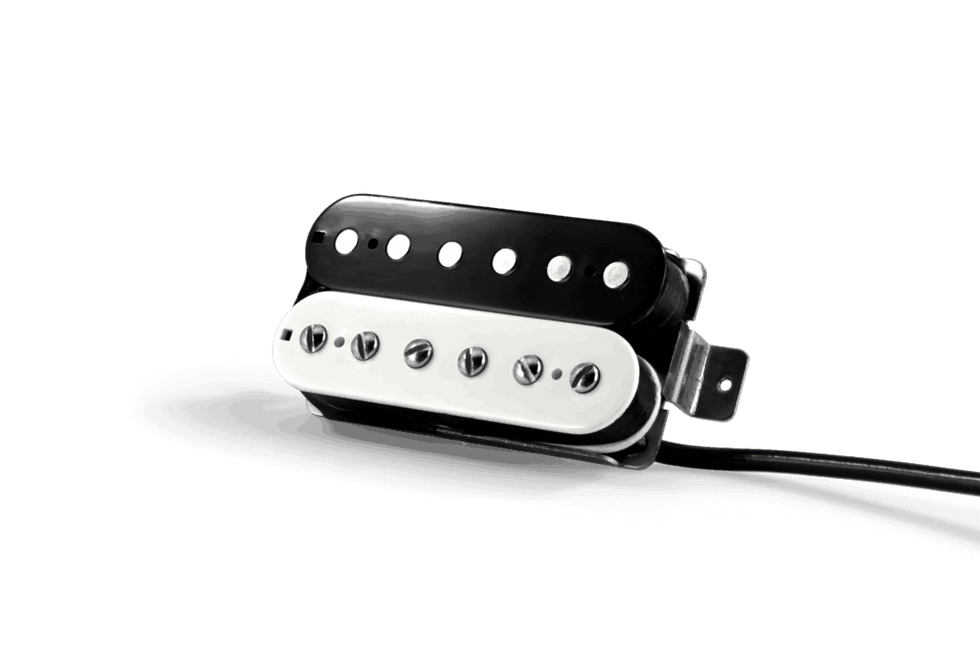 High Output Humbucker
The pickup maker's highest output offering is a hot take on a PAF and comes in a variety of color and cover options.
$160 street