Staff Picks: Life-Changing Albums
Todd Albright and PG editors name the defining albums that rocked our young, impressionable selves to the core.
We were so pumped up about our heroes' stories of the albums that rocked their core, that we had to join the fun. Todd Albright and PG editors name the defining albums of our lives.
---
Q: What album changed your life forever? Describe the recording that's integral to your musical makeup.
---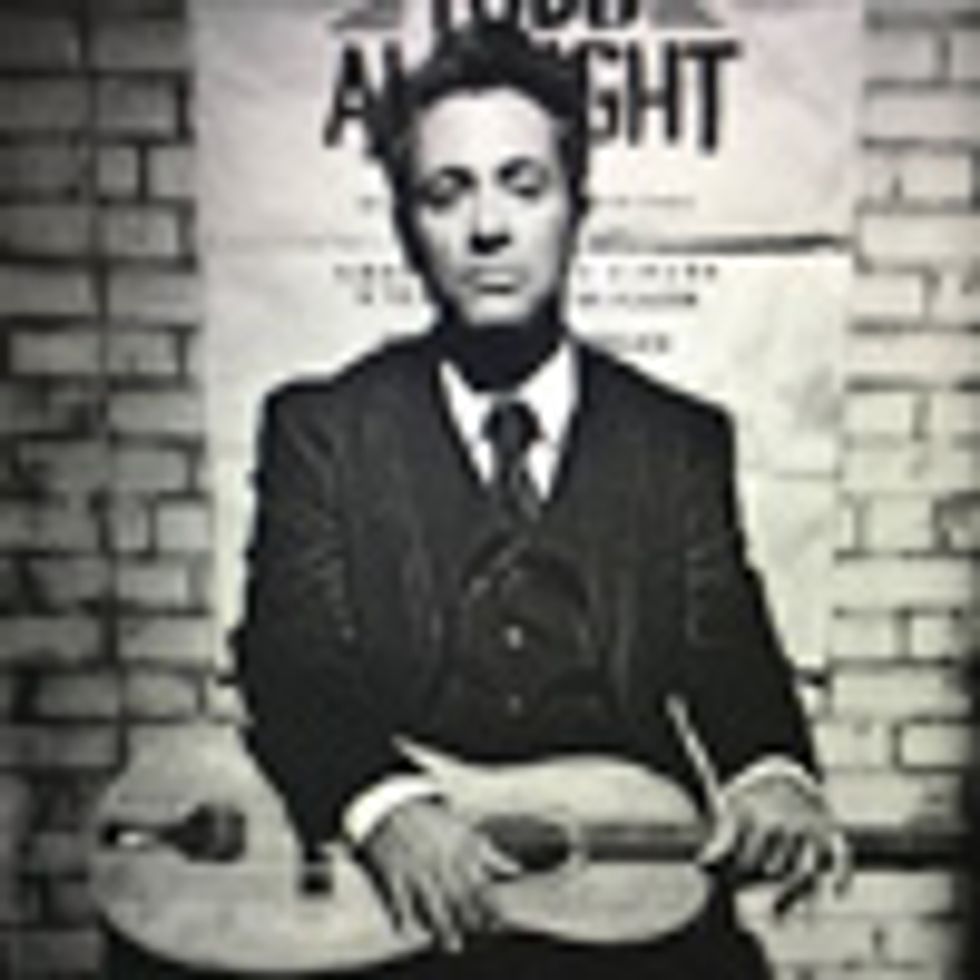 Todd Albright — Guest Picker
A: Last Session, Blind Willie McTell. When I first heard this record, it really knocked me out: It took a ghost from the 78 rpm-era and suddenly he was human and I was there in the room with him. Between the pop songs, the rags, and the hillbilly numbers, were plenty of laughs, jokes, drinks, and total horse-shit lies. Musically, I think it was the moment when I realized that many blues players of that period ironically only played "the blues" some of the time. To me, the blues isn't just music—it is a heavy and complex story—and hearing McTell embody that legacy with such clarity was transformative.
Current obsession: The history of the country blues has been an ongoing lifetime obsession of mine. The lives of the individuals that made the recordings: where they were born, how they lived, who they knew, what they thought, how and where they died... I want to know it all. Lately I've been rereading a few of my favorite books, Blues People by Amiri Baraka and King of the Delta Blues: The Life and Music of Charlie Patton by Gayle Dean Wardlow and Stephen Calt. The music they played carries the weight of each personal experience, which is what fascinates me.
---
Neill Dumont — Reader of the Month
A: I'm a dinosaur (I'm 65), so Surrealistic Pillow by Jefferson Airplane introduced me to the psychedelic sound. "Somebody to Love" kicked my ass, but "Comin' Back to Me" introduced me to what I've always called "magic music."
Current obsession: My current guitar-related obsession is to see Joe Satriani play. I'm bedridden in a nursing home, so this might not be so easy to fulfill.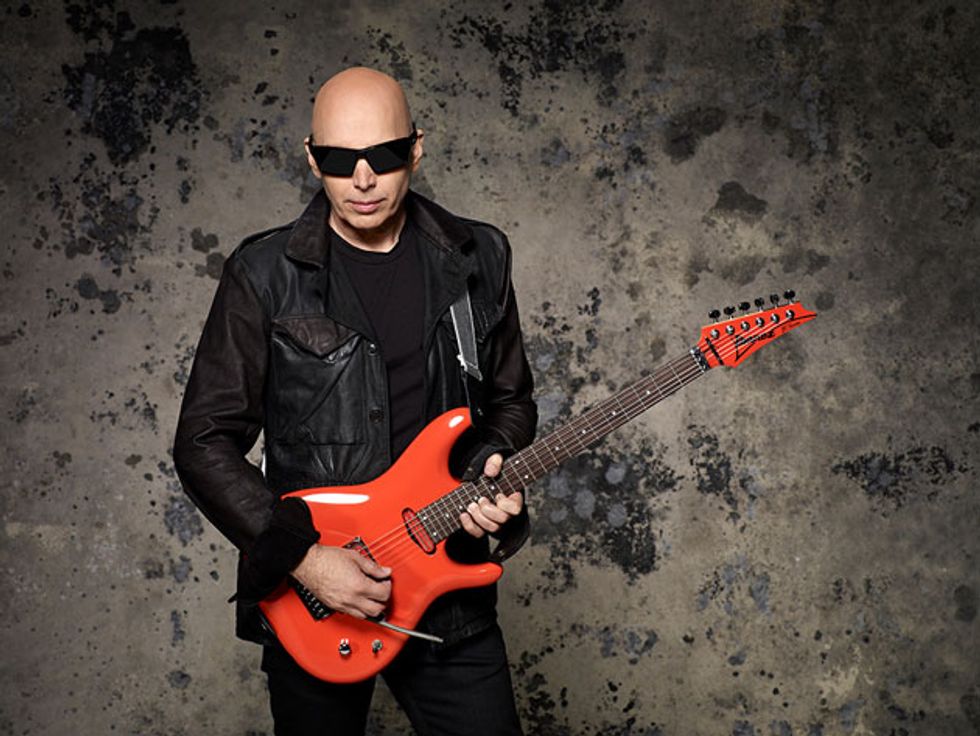 Photo by Larry DiMarzio
---
Andy Ellis — Senior Editor
A: Hanging on my wall is a canvas print of 20 album covers—LPs that transformed me as a guitarist in my late teens. But of all the magnificent records in this collage, it's Kenny Burrell's 1963 Midnight Blue that keeps me striving to improve my fretwork. On every gig—whether I'm playing acoustic or electric—Burrell's slinky double-stops and organ-inspired comping (or my best approximations thereof) find their way into my parts. Timeless.
Current obsession: Coiled guitar cords. They keep things neat underfoot and bring back fond memories of rockin' in the '60s.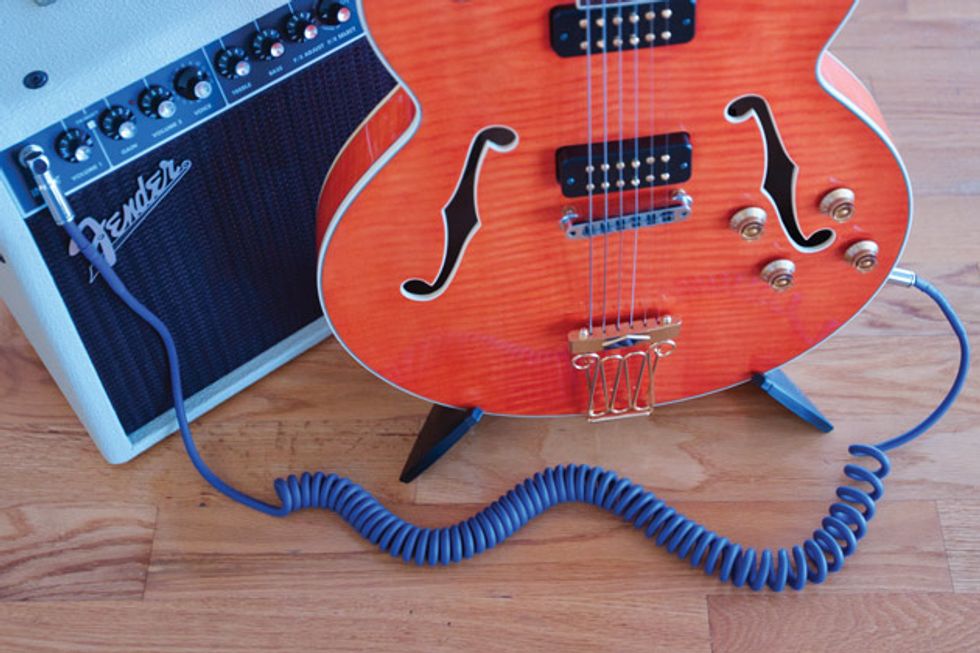 ---
Ted Drozdowski — Senior Editor
A: When I heard the soundtrack to Deep Blues, Robert Mugge's 1991 documentary that captured the sounds and lives of the most vital, badass traditional blues musicians then-living between Memphis and Bentonia, Mississippi, I knew I had to go there. Especially to the North Mississippi hills, where I was befriended by R.L. Burnside, Jessie Mae Hemphill, and Junior Kimbrough. They enlightened me, inspired me, rewired the way I make and think about music, and are why I moved to the South.
Current obsession: Amps. Lately I've been revisiting the world of tones my vintage and modern amps create, and how they can help me expand my music.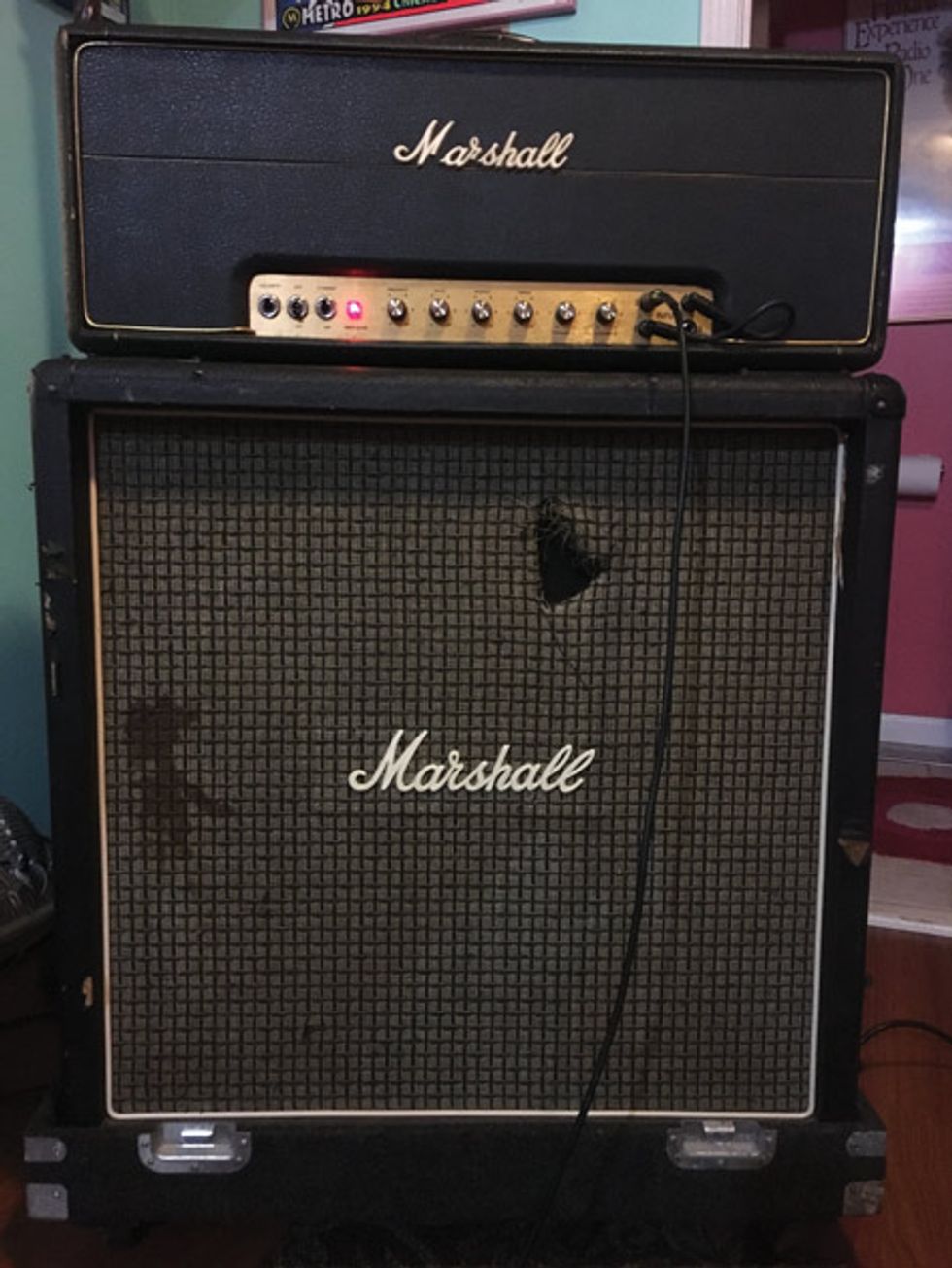 ---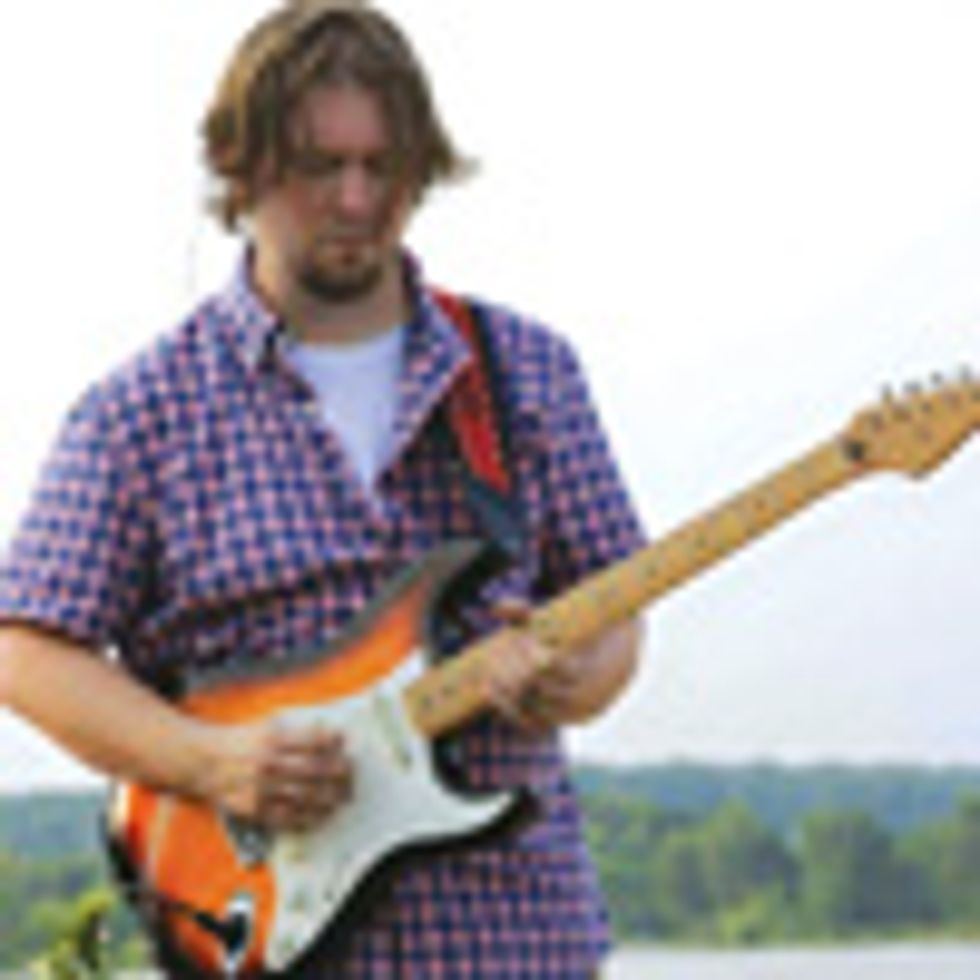 Jason Shadrick — Associate Editor
A: In my most formative years, I kept blues music at arm's reach. It wasn't until I came across Eric Clapton's From the Cradle album that I decided to fully embrace the raw power that tweed Fender amps could dish out. Over the last 20 years, connections to that album consistently pop up and force me to dig it out and jam along. It's not only an inspired take on how a classic blues tune can feel modern, but it served as a roadmap to uncovering the roots of Clapton's influences.
Current obsession:
Bassist Janek Gwizdala and saxophonist Bob Reynolds are two of the most prolific musicians around and their respective daily vlog series are both humbling and inspiring. I literally can't recommend them enough.