While the Super Badass lives up to its name on the basis of the savage distortion and authoritative overdrive that's on tap, it's the powerful EQ that makes this pedal truly badass.
MXR isn't shy about throwing its weight around in the high-gain game: The pedal-pioneering company has released a multitude of savage stompboxes that have helped metal heroes shape their signature tones—going as far back as Randy Rhoads and on up to Zakk Wylde, Dillinger Escape Plan, and My Chemical Romance. And though the company's classic early distortions had minimal knobs for simpler control, MXR has of late proven that it isn't afraid to break the mold: Its new generation of crunch machines tend to be bedecked with EQ controls, mid scoops, noise gates, and boost switches.
The newest member of this growing family is the M75 Super Badass Distortion, a thoughtfully conceived balance of overdrive and modern-metal mega-tonnage with a 3-band EQ and a very dynamic and touch-sensitive circuit.
An EQ for Everyone
In terms of general design sensibility, MXR stompboxes haven't changed much since the first one rolled off the line in 1972. That's probably got a lot to do with the fact that MXR's signature carapace is, for most players, an ideal cross of robust armor and compact footprint. Recently, MXR reduced the box's thickness one some of their pedals (the Super Badass included) to make them a little lighter than the old dogs, which players who take a full pedalboard on the road will appreciate. Personally, I miss some of that gold-brick heft found in older pieces, but in practical terms, the new enclosure is more than sufficiently sturdy—unless you play in some noise project that involves tossing your pedals into open flame, you should be fine.
Super Badass controls are, for the most part, standard fare for a distortion, but the highly tweakable EQ is an excellent addition and does much to distinguish the M75 from the distortion hordes. The separate bass, mid, and treble knobs are powerful and enable control over a very wide frequency spectrum.
… while the Super Badass was named with heavy distortion consumers in mind, there's an overdriven tone for nearly every taste hiding within.
From Blues to Thrash
A lot of distortion pedals are one-trick ponies—even many classics have a certain sweet spot that infuse a glorious and thundering output when you get it right, but go mushy or thin when you don't. That kind of inflexibility may be okay if you use one type of guitar for a whole set, but if you move between single-coils and humbuckers, it can be a major hassle. The Super Badass and its EQ all but obliterate this hurdle, and while the pedal was named with heavy distortion consumers in mind, there's an overdriven tone for nearly every taste hiding within.
With a humbucker-equipped DeArmond and the MXR set to lower gain settings, I explored the softer side of the Badass first. With distortion around 10 o'clock and a boost in the mids, I got a brawny overdrive similar to the output from a TS9. However, unlike the Ibanez—which has a rather restrictive EQ curve—the Badass has room to range in the upper and lower frequencies, which enables you to accommodate a greater number of amp and guitar pairings from a single distortion setting. A '65 Twin Reverb reissue—a fantastic platform for just about any stompbox—was a natural fit for the MXR. The darker 6L6 circuit and open-backed cab generated a smoky, leather-tough overdrive at most of these modest settings. And turning up the bass knob gave the output a more compressed howl akin to a cranked Deluxe. But each note still resonated clearly and responded to picking dynamics.
A lot of overdrives sound great when you turn up the output and kill the gain for a boost-type effect. Thanks to its flexible 3-band EQ, the Super Badass excels at this—especially with a clean, high-headroom amp that'll let you shape and color the output from mellow to hot and spiky. Using the Badass like a boost is perfect if you want extra kick from a high-gain amp, too.
Ratings
Pros:  Powerful, flexible 3-band EQ. Touch-sensitive responsiveness. Can go from modern metal leads to simple lead boosts with aplomb.
Cons: Most available tones have a trace of modern distortion color.
Tones:




Ease of Use:


Build/Design:




Value:


Street: $99
jimdunlop.com

With the Super Badass out in front of a 45-watt Dr. Z Antidote and a 4x12 cab loaded with Celestion Vintage 30s, I kicked up the pedal's distortion to maximum. At this level, you'll hear a fair amount of white noise from the pedal—especially with single-coils in the mix. Here again, though, the EQ proves invaluable: Rolling off the highs reduces sizzle and helps control unwanted feedback. But nixing most of the mids and pumping up the bass enables you to shape these heavy-duty distortion sounds into a menacing torrent of sludge. With humbuckers driving the pedal at these settings, I could generate something close to Matt Pike's grim power-chord assault on "Madness of an Architect." And if the girth of the chords at these settings is massive, the sustain is positively otherworldly—a mile-long red carpet of soaring, singing, searing output that teeters, quite musically, at the edge of feedback, depending on how you ride the volume on your guitar. Single-coils work just as well at these aggressive settings, though they'll feed back much sooner. Set this combination up right, though, and you have a perfect pairing for nasally metal-punk spittle, especially if you neutralize the bass.
The Verdict
While the Super Badass lives up to its name on the basis of the savage distortion and authoritative overdrive that's on tap, it's the powerful EQ that makes this pedal trulybadass. Many of us have blind-ordered a distortion or overdrive only to find out that it's totally incompatible with our rig or has a limited range of use. But the EQ on the Badass makes the pedal equally at home with single-coils or humbuckers, high-gain amps or high-headroom clean amps, metal leads or roots-rock crunch. There's a modern color at the root of the MXR's voice that might scare off some old-school devotees, but if you need a new gain pedal that covers all the bases, it's worth giving the Super Badass a try—chances are, you'll easily find a useful and inspiring flavor of growl and have plenty of room left to explore overdrive and distortion realms you hadn't even considered. And for right around 100 bucks, you'd be hard pressed to find more distortion flavors for the money.
Watch our video demo:
In addition to its super-small footprint, the pedal features the new version of the PolyTune software with Capo Tuning and a massively requested Drop-D mode.
TC Electronic's PolyTune polyphonic tuner is, in my opinion, one of the coolest tools out there for guitarists and bassists. Getting a good pedal tuner should take precedence over buying any other stompbox, and the PolyTune's amazing accuracy, bright readout, and super-handy—and truly revolutionary—polyphonic tuning capabilities make it one of the clear winners in the pedal-tuner arena. But TC Electronic isn't content to rest on their laurels, as evidenced by the company's new PolyTune Mini—essentially a standard PolyTune model that's shrunken for the space-conscious player.
Micro-Managed
Make no mistake: The PolyTune Mini is freaking tiny. Not so tiny that it's difficult to see or use, but enough to turn a few heads when you break it out. It's a hair shy of 4" long—noticeably smaller than the original PolyTune. Like its big brother, the Mini offers true bypass switching, but the switch has a smoother feel—gone is the clicking sound and feel of the switch in the first PolyTune.
The pedal packs in many of the same features as the bigger model, such as chromatic tuning with 0.5 cent accuracy, five semi-tone flat tunings, a bright and legible LED display, and, of course, the famed polyphonic tuning mode.
In addition to its super-small footprint, the pedal features the new version of the PolyTune software with Capo Tuning and a massively requested Drop-D mode. As I write this, the software update hasn't been released for users of the larger PolyTune. All of the tuning modes can be accessed from a small grey button on the top right side of the pedal.
Since the pedal's mass has been greatly reduced, TC Electronic had to forgo some features from the original PolyTune model. The first and most significant difference is that the Mini requires a 9V power supply at all times, so leave your batteries at home. Second, the extra jack for powering a daisy chain has been removed, so you can't use the Mini to feed juice to your other pedals the way you can with the original. Also curiously absent is a micro USB port that allows you to update the bigger PolyTune's software. This makes it impossible to upgrade the Mini to newer software revs.
In addition to its super-small footprint, the pedal features the new version of the PolyTune software with Capo Tuning and a massively requested Drop-D mode.

Tune in Next Time ...
The PolyTune's polyphonic tuning modes were pretty remarkable when the pedal first hit the scene, but the new Mini steals some of its thunder with more accurate software and a noticeably smaller footprint. That said, there are some considerations to take into account if you find yourself trying to choose between the Mini and its bigger brother.
Wielding a 2011 Gibson SG Classic, I purposefully tightened and loosened the tuning pegs in a random fashion, engaged the PolyTune Mini, and hit all the strings at once to activate its polyphonic mode. The screen readout was bright and legible with a distinct clarity I wasn't expecting from such a tiny screen. It was really easy to make out each of the string's readouts while I was standing up, and watch how they smoothly moved up and down as I began to tune the SG to standard pitch. Compared to my original PolyTune, the newest software was even more accurate. That's saying a lot—one of the biggest strengths of the big PolyTune is its pitch-perfect tuning ability. With the new software, however, the accuracy has improved—not dramatically, but enough to prevent the "swaying" of the note readout when the strings are tuned directly on pitch.
The Mini's range is designed to handle polyphonic modes all the way down to B, but it also works pretty well in single-note mode for tunings that go even lower. With a 2011 Gibson Les Paul Baritone already set to C standard, I was able to accurately tune the low string down to G before the tuner's readout started to quiver with uncertainty. It took a bit longer for me to allow the string to vibrate open before the pedal could register, but after a few tries I was up and running with a bowel-shaking tuning.
Ratings
Pros:
Killer tuning accuracy. Bright LED readout. Small footprint.
Cons:
No battery option. Can't power other pedals. No software update USB jack.
User Friendliness: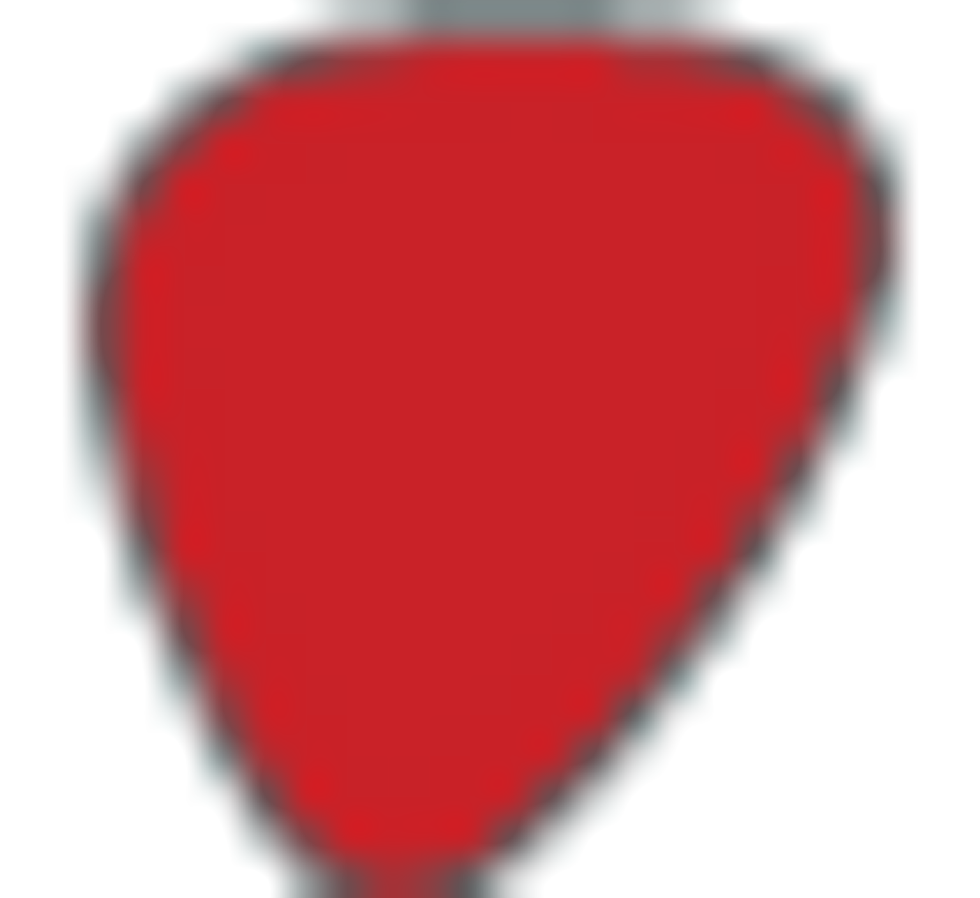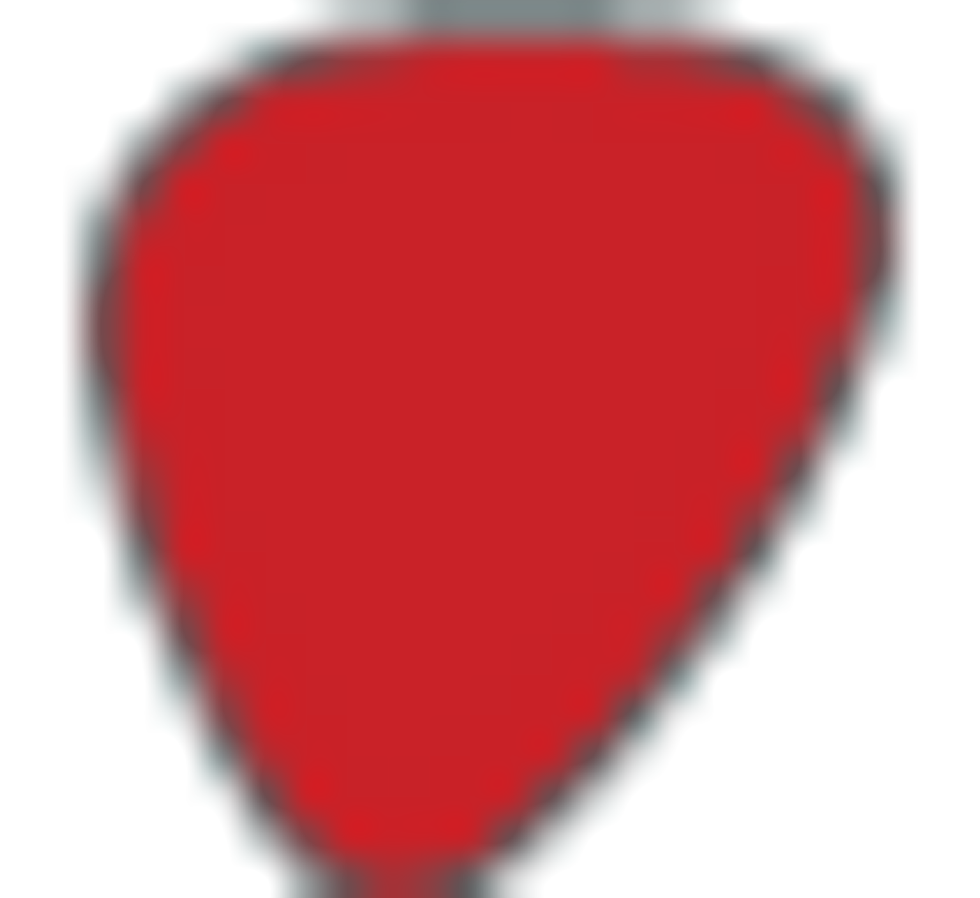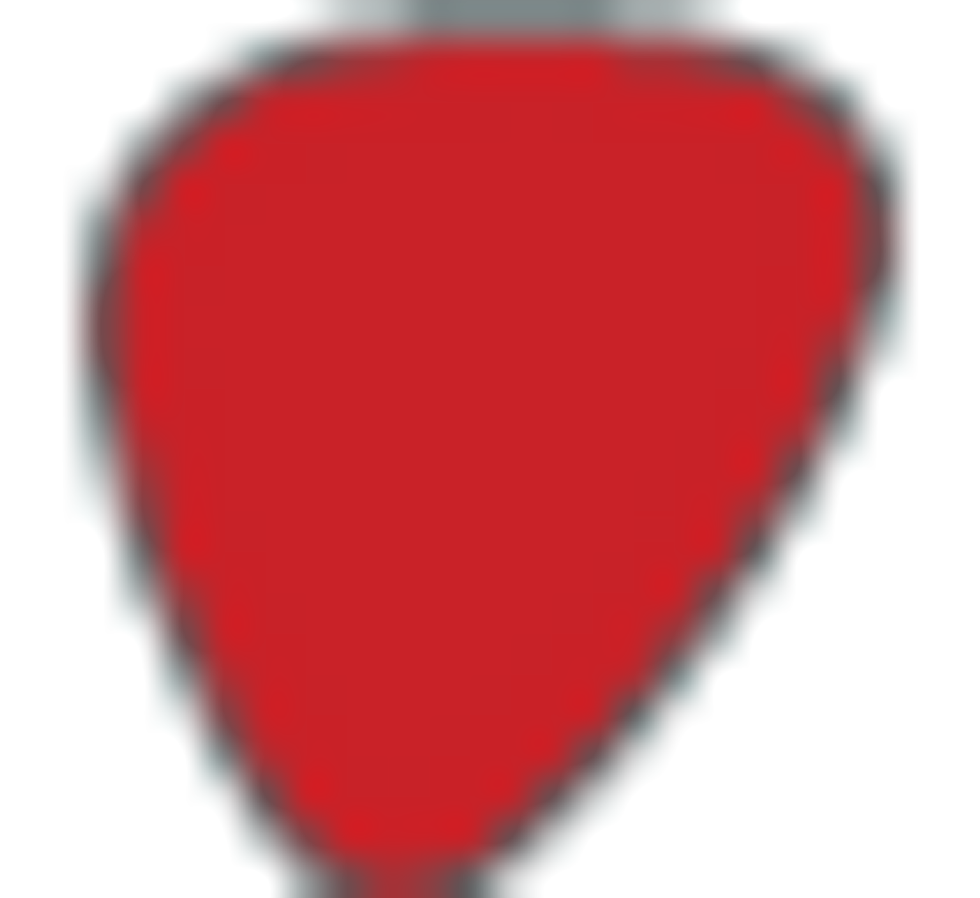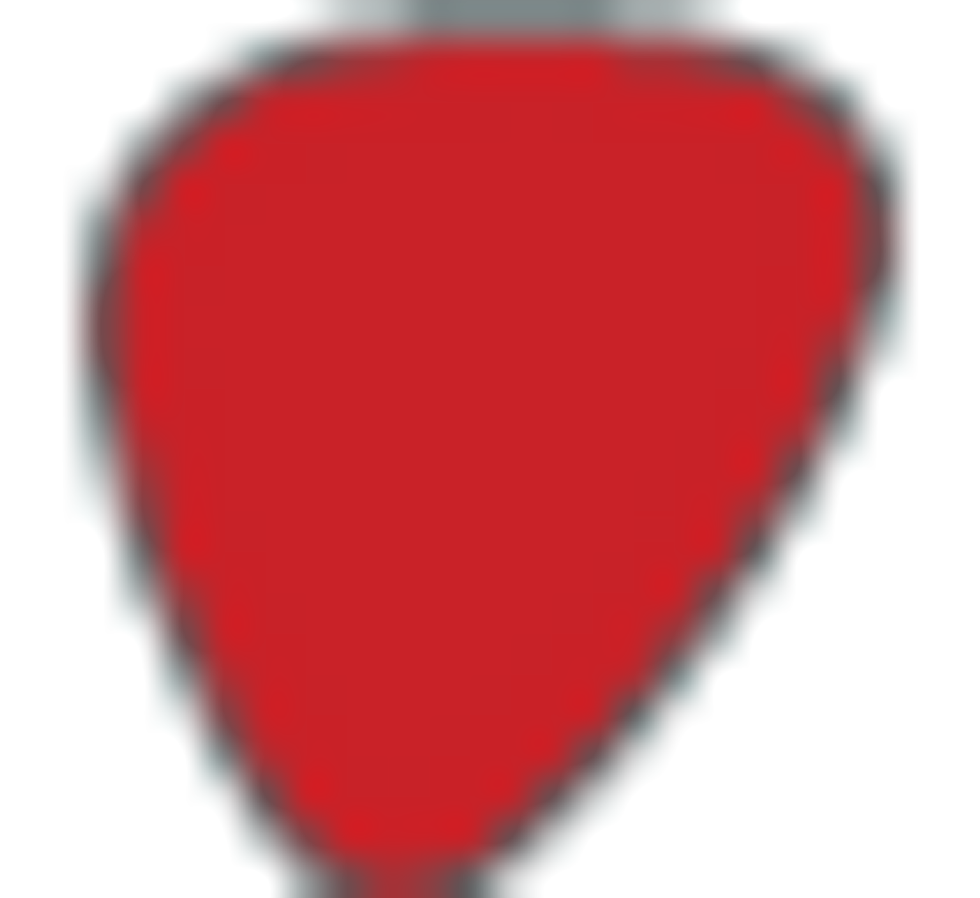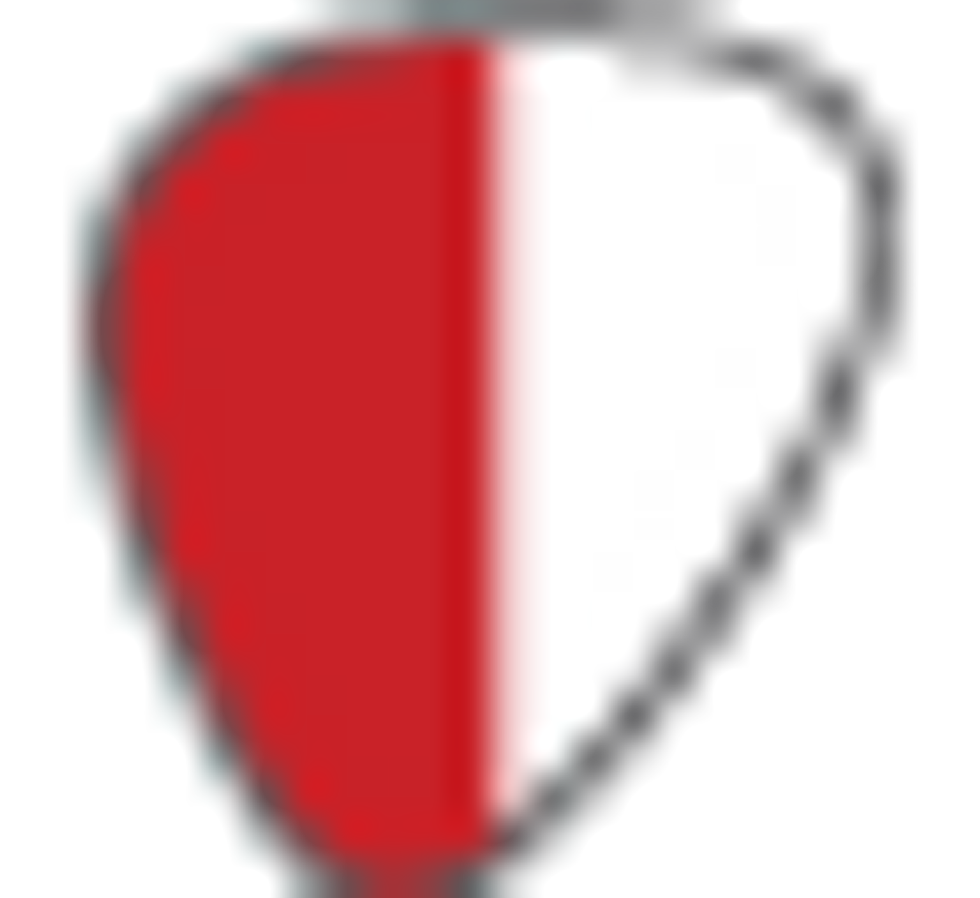 Build: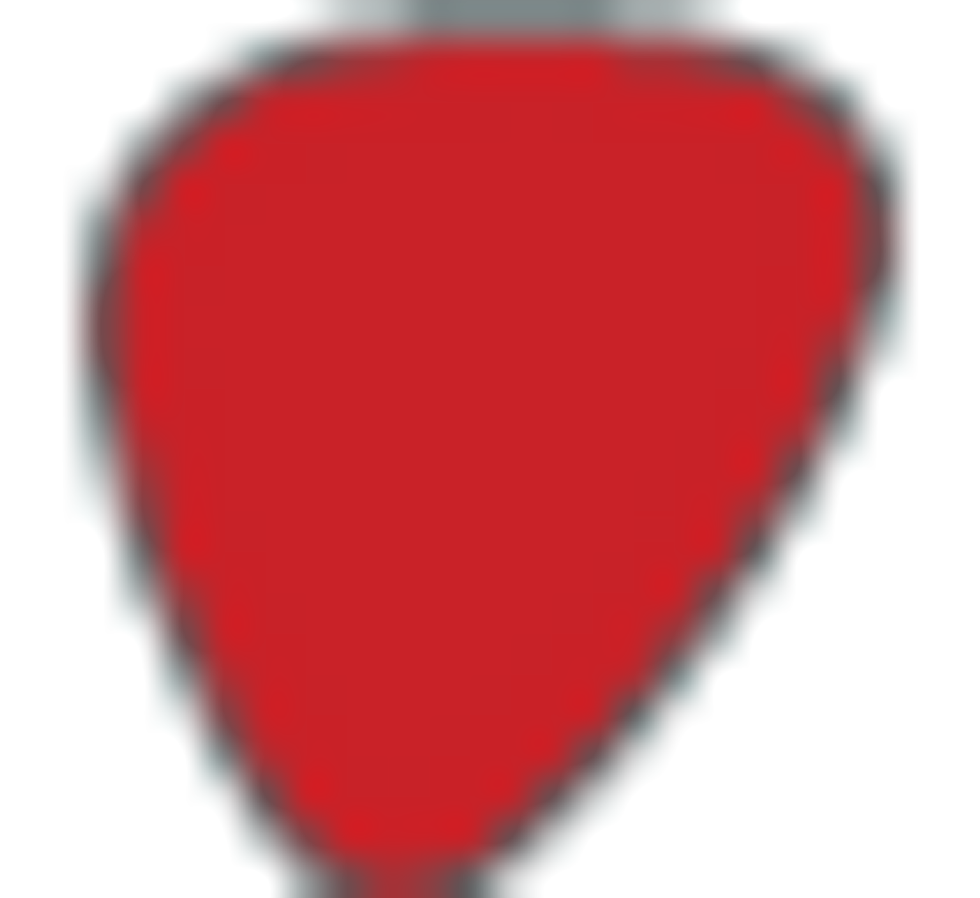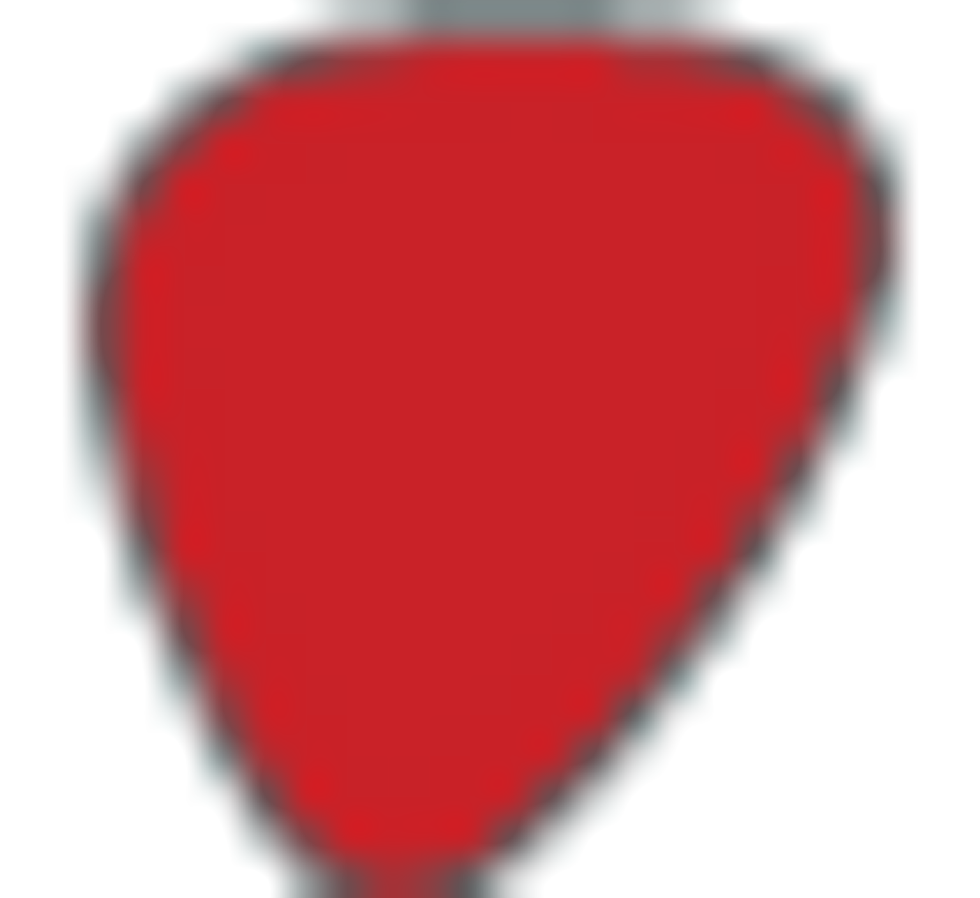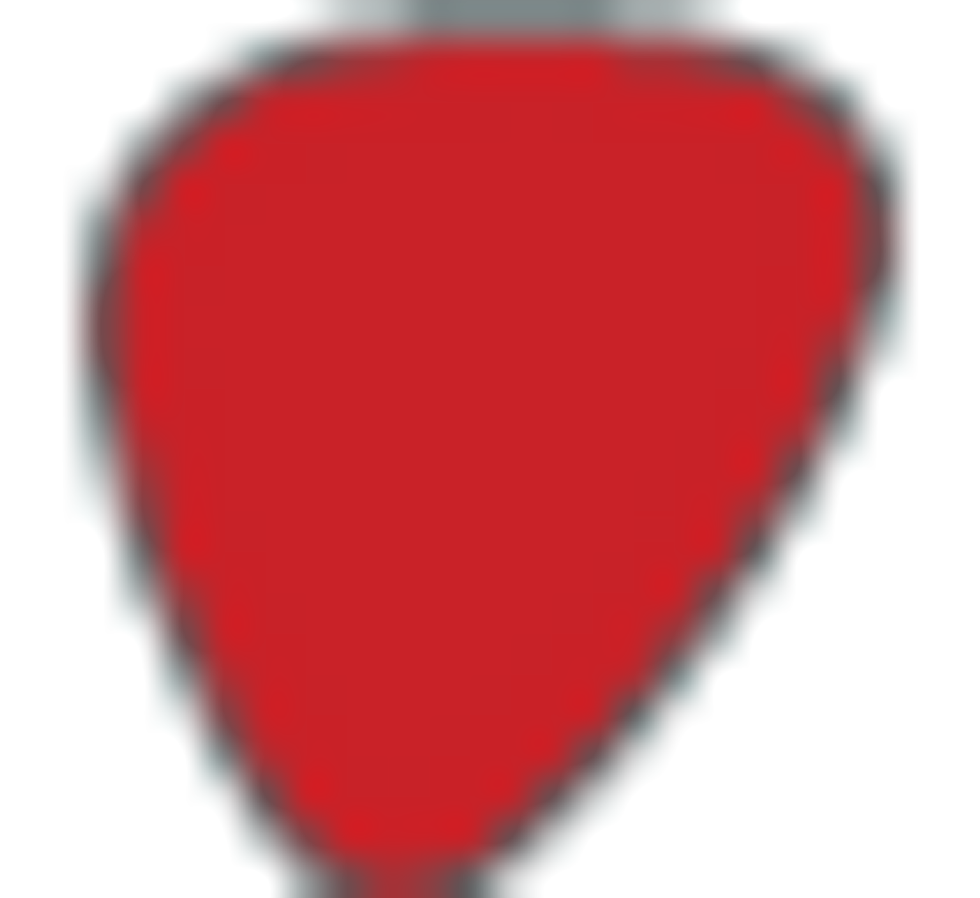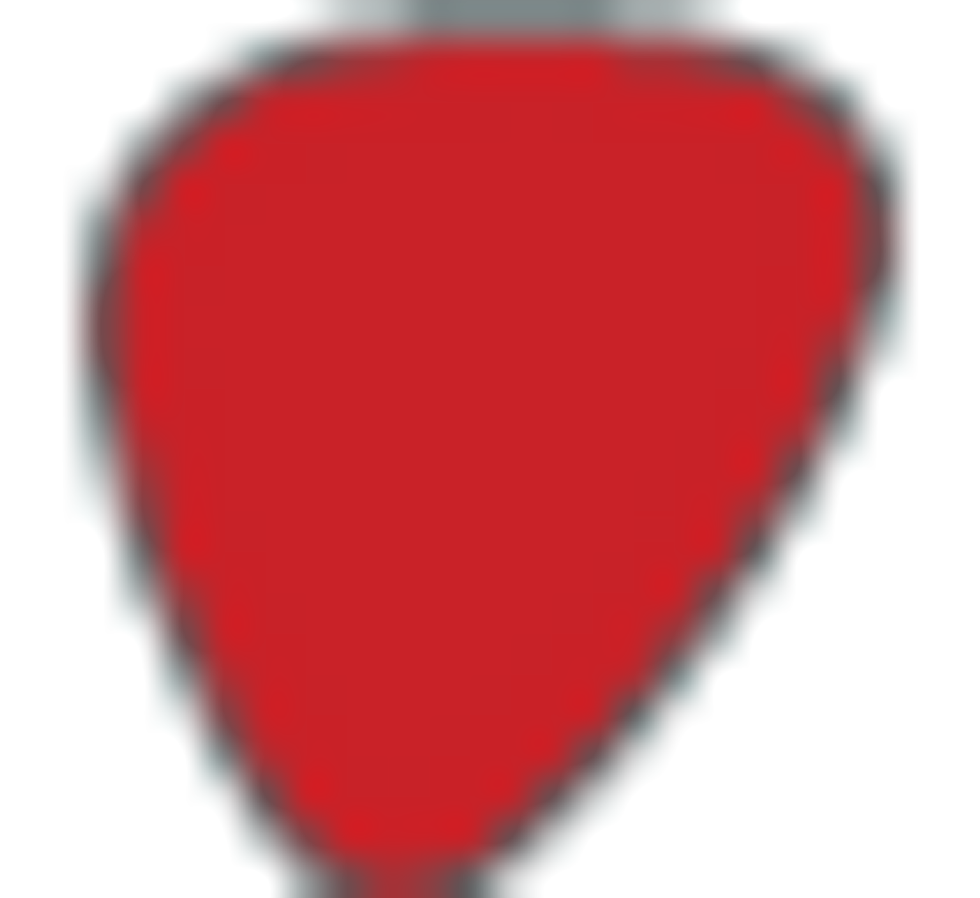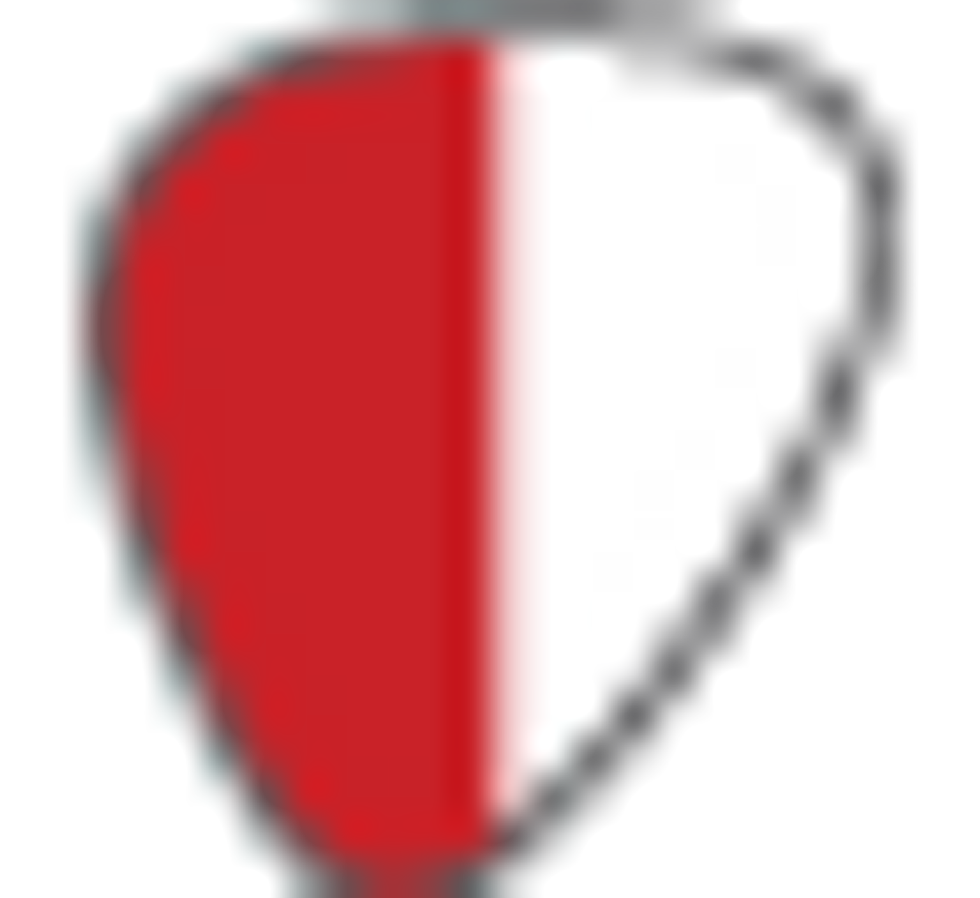 Value: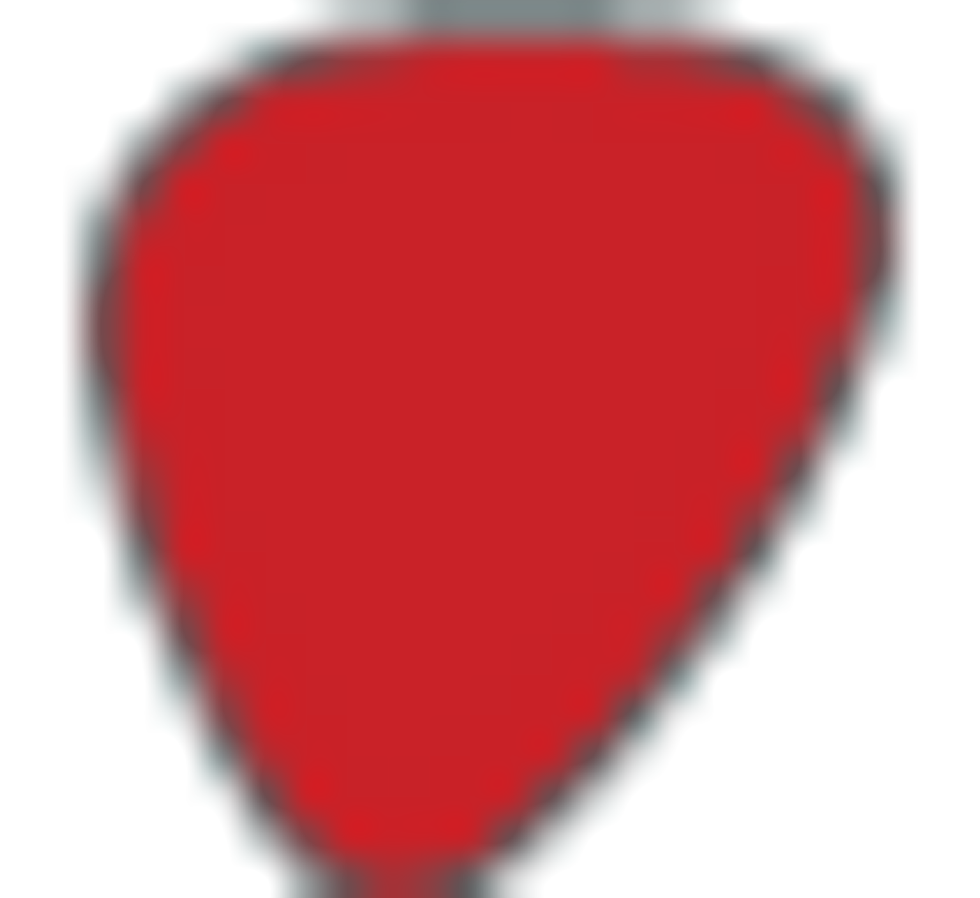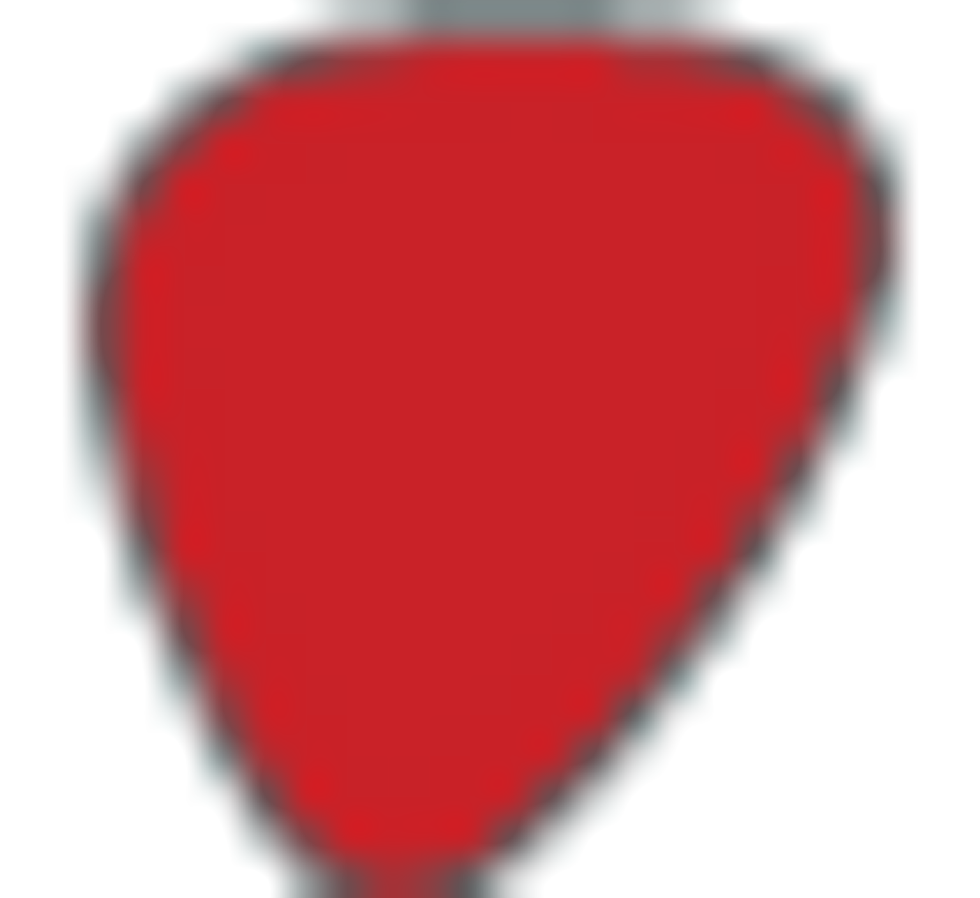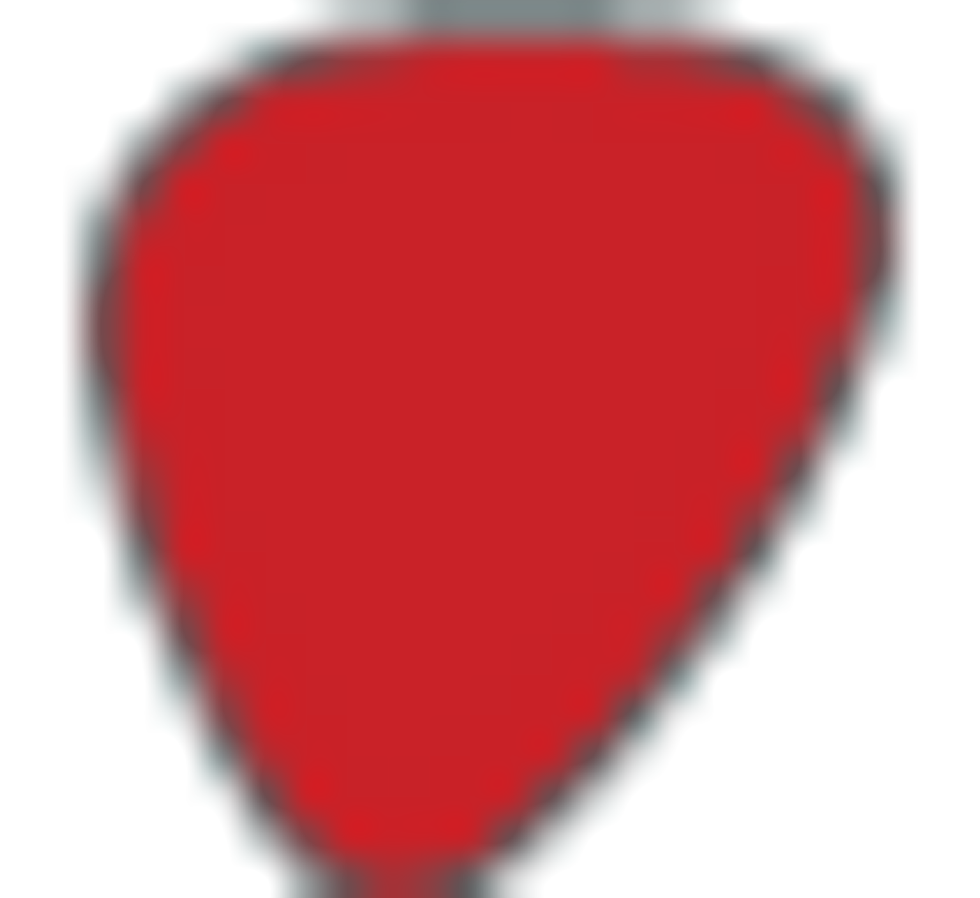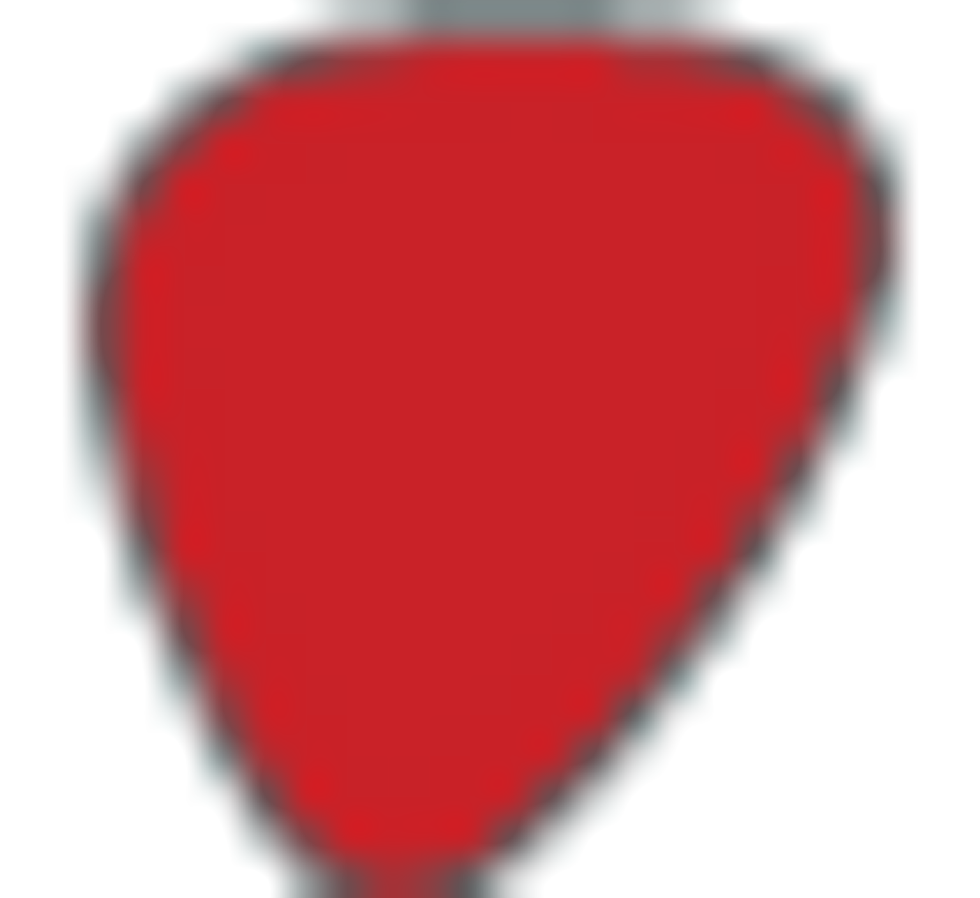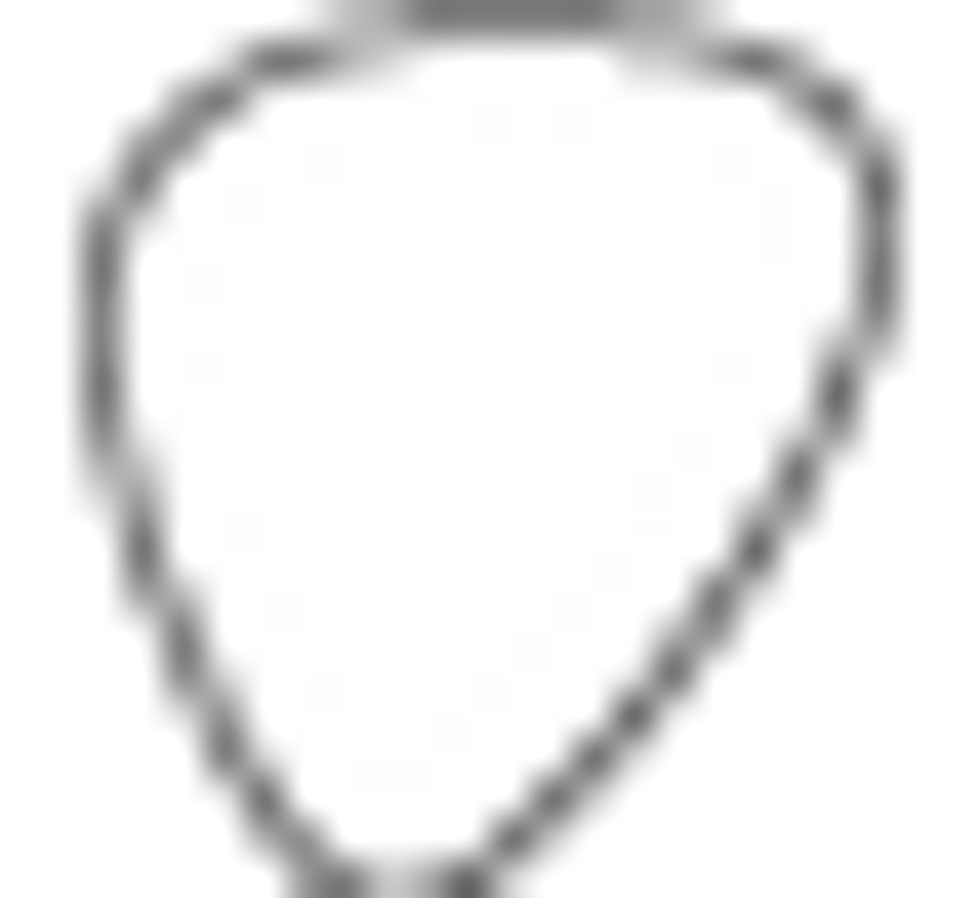 Street:
$89
TC Electronic
tcelectronic.com
The tuner's new modes are really handy too. The Drop-D mode worked great for adjusting my SG to this heavier, more drone-friendly tuning, and the Capo tuning modes were as effective as I'd hoped.
The new pint-sized PolyTune does have some tradeoffs. Most players who gig frequently use power supplies, but some pack batteries for those shows where power outlets aren't readily available, like on a larger stage. The PolyTune Mini requires a 9V wall-wart to function, simply because there isn't any room to stuff a cell inside. I can forego that convenience, but I was disappointed to see the second power jack from the bigger PolyTune disappear. I've found it extremely handy to power other pedals from the PolyTune itself. If you already use a separate power supply, such as a Voodoo Labs Pedal Power, you needn't worry, but if you rely on that secondary output jack to power your board, you're out of luck with the PolyTune Mini.
The Verdict
TC Electronic has managed to improve on the already impressive PolyTune formula with this diminutive iteration, complete with their newest software all of us have been waiting for. To put it simply, the PolyTune Mini is one of the best tuners on the market, period. Its accuracy and readout are just as great as its big brother, which costs $10 more. But for the extra bucks, you can run on a 9V battery, and you get the ability to power your other pedals and update the software via USB. However, if pedalboard real estate is scarce, the PolyTune Mini is one of the best options out there.
It was around 6:30 a.m. and still dark, so I didn't get a good look at the guitar, only what I could see with a flashlight.
1. Gold-plated tuners! 2. How about a triple-pickup guitar for about the cost of lunch? 3. Yup—that's a big gouge. It looks like someone's dog decided to take out its frustrations on this poor guitar. 4. The quilted maple "foto fl ame" isn't what jazzes me about this guitar—it's the sound and playability. 
$0$0 $0 $0I love going to the flea market. There's a pretty decent one about 15 minutes from my house and when I'm not out of town touring, I'm down there most weekends looking for interesting buys. I frequently see cheap guitars there and about six months ago this Arbor Strat copy caught my eye. It was around 6:30 a.m. and still dark, so I didn't get a good look at the guitar, only what I could see with a flashlight. It didn't have strings on it (usually a bad sign), so I had no way to tell about the action and neck alignment. The sellers wanted $20, but I talked them down to $15 on principle. I'm a bottom feeder.$0 $0When I got it home and examined the guitar, I discovered that the body had a nice, highly quilted maple pattern underneath a transparent cherry finish. Big deal. Probably a "foto flame" treatment that manufacturers frequently apply to Chinese guitars to make them look more expensive. Unfortunately I also noticed a huge gouge on the back, like a dog had chewed on it. Whoa! I figured I would just clean it up a little, slap on some strings, and sell it for a profit.$0 $0So I restrung it and made some minor adjustments on the bridge. Ready to go. But a funny thing happened when I started playing this guitar—I couldn't put it down! After about an hour, I said to myself, "Will, what are you thinking? You can't sell this. This thing plays great!"$0 $0I mean, it had a nice, super-lightweight body, killer comfortable rosewood neck with meaty frets, and gold-plated hardware. "Well," I reasoned, "it'll probably sound terrible through an amp." But after plugging into several amps, it sounded every bit as good as it played. In fact, if I had to compare this to one of my Fenders, the closest one would be my old '62 Strat, which was refinished wine red and refretted with jumbo wire. So after a weekend of playing it, I decided the Arbor had to stay and I made space for it in my guitar room, next to my G&Ls and Fenders.$0 $0There is one downside to this guitar: The ball ends from most guitar strings get stuck in the trem block when you want to remove them and install a new set. But I keep a really long-shafted screwdriver on hand to poke out any stubborn ball ends whenever I restring the guitar.$0 $0So is it a keeper? Yep, chew marks and all. And for $15 it simply can't be beat.$0 $0
$0
$0
$0
$0 $0
Will Ray
is a founding member of the Hellecasters guitar-twang trio. He also does guitar clinics promoting his namesake G&L signature model 6-string, and produces artists and bands at his studio in Asheville, North Carolina. You can contact Will on Facebook and at
willray.biz
. $0 $0