The Antidote is a 45-watt, two-voice head that delivers soaring KT66-driven tones reminiscent of everything from early JTM45s to '70s JMPs.
Not long ago I was searching high and low for a Marshall JMP from the '70s. These aren't terribly difficult to find—they pop up from time to time online, and even at big-chain guitar stores with used instrument sections. The problem is that the JMP is a longtime favorite of amp modders. Many dubious modifications can lurk beneath the surface of these amps. I've heard horror stories about mismatched transformers, "special" caps, and midrange boosts. Not wanting to gamble on a potential lemon, I shifted my search to newer amplifiers built for vintage tastes.
That search led to the doorstep of Dr. Z, a company with a reputation for vintage-sounding circuits that always seem to deliver something extra. Their latest is the Antidote, a 45-watt, two-voice head that delivers soaring KT66-driven tones reminiscent of everything from early JTM45s to those '70s JMPs I'd been lusting after—all from a beautifully uncluttered and easy-to-operate six-knob control set.
Channel Linking without the Fuss
Like Dr. Z's Remedy amp, the Antidote achieves much of its versatility via creatively configured volume controls. Decades ago some inspired tone seeker found you could link two input channels on Marshall plexis and Hiwatts to blend the high and normal inputs. Dr. Z modifies the equation (and eliminates the need for that little 1/4" cable) by offering one input and utilizing two volume controls to mix channels. The high input knob adds top-end shine, while the normal channel has a darker personality.
The Antidote's power section uses an ultra-linear output transformer and runs two Genalex Gold Lion KT66 power tubes (reissues of the clear glass originals). Purists may scoff at anything short of new-old-stock, gray-glass Genalex KT66s, but the reissues are powerful as hell and don't cost a fortune. The preamp section utilizes three 12AX7s, and there's a 5AR4 rectifier.
Another important feature is the front panel's modern/vintage toggle. The vintage voicing tends toward tweed Fender Bassman rumble—fat with ample low end. Flipping to the modern setting focuses the midrange, enabling everything from Blue Cheer-style rage to more '70s-style flavors. You control both voicings via a single tone section (3-band EQ plus a presence knob). You can also use a footswitch to bypass the EQ section for savagely loud high-gain lead sounds. There are separate outputs for 4 , 8 , and 16 cabs.
Like all Dr. Z amplifiers I've played, the Antidote is expertly crafted. It's handwired at the company's home base in Cleveland, Ohio, and my review model is covered in blonde vinyl. (Black and red are also available.) The 27-pound head is constructed from 1 1/4" birch. Its corners are reinforced with metal brackets, and it rests on four extra-large rubber feet. In addition to a jagged metal "Z" nameplate, this model is emblazoned with a serpent-entwined caduceus, a clever play on the amp's medical-sounding name and an elegant match for the Antidote's clean, uncomplicated aesthetic.
The Volume Man Cometh
First off, this thing is "holy $#!t" loud. If you seek bedroom levels with serious crunch, forget it. With no master volume, you need to crank the Antidote to get its 45 watts cookin'. That said, lower volume levels are more than suitable for clean tones, though you'll still need to give the amp a fair bit of gas to get the fullest low-end tones. Pegging the normal volume at 10 o'clock with the high volume around 8 o'clock produces a clean-ish Marshall-type tone, albeit on the darker end of the spectrum.
The KT66 power tubes are often associated with Clapton's Model 1962 "Bluesbreaker" sound, and the Antidote mimics that classic Marshall combo well. The picking response is exemplary—punchy with a resonant, bell-like attack that gets dirtier the harder you dig in. Keeping the toggle in vintage mode opens up room to explore these sonic regions, and pairing the Antidote with humbuckers helps nail those Clapton tones. Switching to a Fender Jaguar, I found myself rolling back the amp's presence to accommodate the brighter single-coils. Setting both volume controls to noon summons tones akin to a driven JTM45 or Bassman. Expect crunchy clarity with well-defined bass heft.
Flipping the character switch to modern provides a significant mid boost that usually requires some EQ tweaking for both humbuckers and single-coils. The amp's overdrive capabilities blossom in this setting, where you get an extra spoonful of output.
Ratings
Pros: Handwired, high-quality machine for fans of old-school amps. Simple and versatile control layout.
Cons:Live at Leeds tones require Live at Leeds volume.
Tones:


Ease of Use:


Build/Design:


Value:


Street: $1,899
drzamps.com
Paired with humbuckers, the Antidote is a heart-stopping, Thin Lizzy-style hard-rock machine, rich with sustain and natural compression. Dirtier settings also yield smooth, singing sustain, but remain airy in the upper-mid frequencies, with an elastic picking response.
Both closed and open-back cabs work great with the Antidote, though I preferred the gloriously sharp snap of a 4x12 paired with the KT66s. Adding pedals to the mix showcases the Antidote's clarity. Fuzz pedals are especially effective—even the chainsaw buzz of an EarthQuaker Devices Hoof Fuzz retains its unhinged but harmonically rich voice.
The Verdict
Dr. Z amps aren't exactly cheap, but they're beautifully built. Take care of the Antidote, and it'll probably take care of you for a very long time. This 45-watter isn't for high-gain freaks, but it delivers aggressive hard-rock tones and enough volume to sail over the loudest band. It will capture the hearts of vintage-Marshall and tweed-Bassman lovers. It rewards old-school overdrive methods—namely, working your guitar's volume knob. The prismatic cleans turn on a dirty dime if you give it gas, with humbuckers providing a heavier crunch at lower volumes. If vintage Marshall tones have eluded you, or if you like the idea of JTM tones plus a little something extra, Dr. Z does indeed have the Antidote.
Though the Nace M1-18R will exceed the budget of most casual players, it verges on being a work of art and can be a dangerous weapon in the studio and small-to-medium sized stages.
In the very first minute of my phone conversation with Art Nace, he pointed out that he wasn't a guitar player. Ordinarily, that would be a red flag. But I also realized that fresh eyes and ears—and ideas—could be a real advantage in a market where many companies just knock off the classics. And even if Nace isn't well versed in jazzy chord substitutions, he definitely knows what makes things tick.
Nace steeped his mind in tube hi-fi projects at an early age and later worked in the aerospace industry—a nice curriculum vitae for a tinkerer who would ultimately succumb to the amp-building bug.
As the newest offering from his shop, the EL84-powered M1-18R combo is the most extroverted member of a new family of 18-watt heads and combos. And as you might expect from a builder less encumbered by notions about how things are supposed to sound, it speaks in a variety of voices. Some folks hear Marshall, some hear Orange, and others Fender. But outside all tone comparisons, it's capable of sweet subtle-to-roaring sounds and looks killer.
Cowboy at Heart
Fancy as it looks, the M1-18R is largely about bare essentials, and there's little in the way of frills, push/pull pots, or presence knob gibberish to get between you and the amp's essential tone. There are treble and bass controls, interactive gain and master knobs, and a control for the amp's onboard digital reverb. Cleaner settings will yield about 18 watts, and if you max out both master and gain, you'll get output more in line with a 40-watt amp. This output is fueled by two EL84s in the power section and a 12AX7 in the preamp.
On the back panel you'll find an on/ off switch, a footswitch input to control the reverb, and 4, 8, and 16 Ω output jacks for an external cab. The M1-18R ships with one 12" Celestion Greenback, although Nace also offers an Eminence GB12. Alternatively, he can wire up any speaker you provide. Nace also says the amplifier is capable of handling bass guitar frequencies with ease, though you'd want to use an appropriately rated speaker or external cabinet.
Structurally speaking, the M1-18R is a big combo—almost Fender tweed Bassman big—given that it's home to a single speaker. You can order a smaller M1-18R that's significantly shorter, although it's about the same width.
This particular version exudes a sense of classy country-luxe. It's dressed from head to toe in a dark brown Western-style vinyl, a sort of Texas rancher paisley. The grille cloth is fine wicker, and the control plate is trimmed with gold thread piping. At the end of the day it looks like a completely awesome mix of a prop from Deadwood and some lost Chet Atkins rig. And it's hard to imagine a cooler setup than the M1-18R parked next to a big orange Gretsch. At 38 pounds, the Nace isn't a backbreaker, but it's still pretty hefty and looks ready for the rigors of regular stage use.
The Silent Gunslinger
If you're a single-coil aficionado, the first thing you'll notice is how quiet the M1-18R is when you're not picking. Sure, there's still a touch of hum, but even a Stratocaster at high-gain settings is more controlled than chaotic, free of noise, and capable of feedback that's perfect for sweet, singing Hendrix freakouts.
Once you venture beyond 9 o'clock with the gain control, you'll start to hit the open airy ranges where clean tones mingle with nastier content. Around 2 o'clock, you're in perfect position for a dirty, dynamic Paul Kossoff-style picking—smooth enough for the soft arpeggio tones of the Outlaws' "Green Grass and High Tides," yet capable of burning heaviness when you hit it hard.
The hot output from a humbucker-equipped Airline Coronado gave high-gain tones an additional aggressiveness, and although you could never classify the M1-18R as a high-gain amp in the contemporary sense, it delivers muscular, at times almost Billy Gibbons-style Marshall/Les Paul lead tone.
Ratings
Pros:
Great range of clean-to-dirty tones. Very high quality build, true vintage vibe, and artful design execution.
Cons:
A bit expensive for casual encounters.
Tones: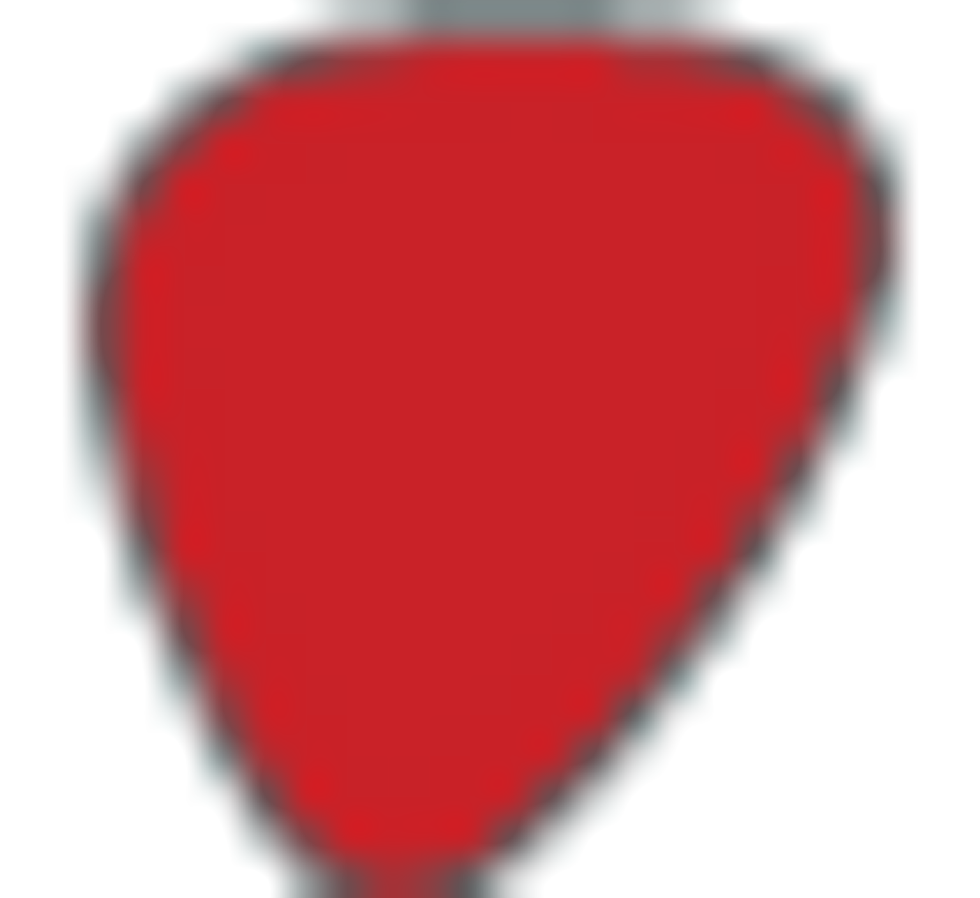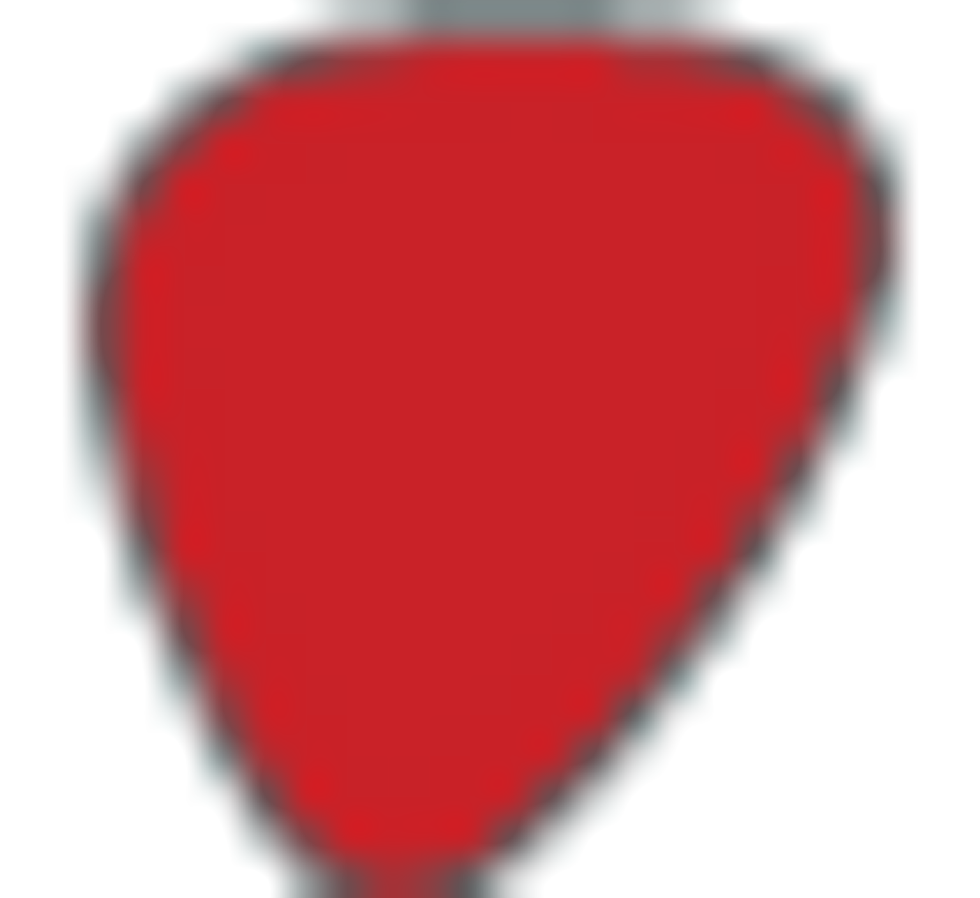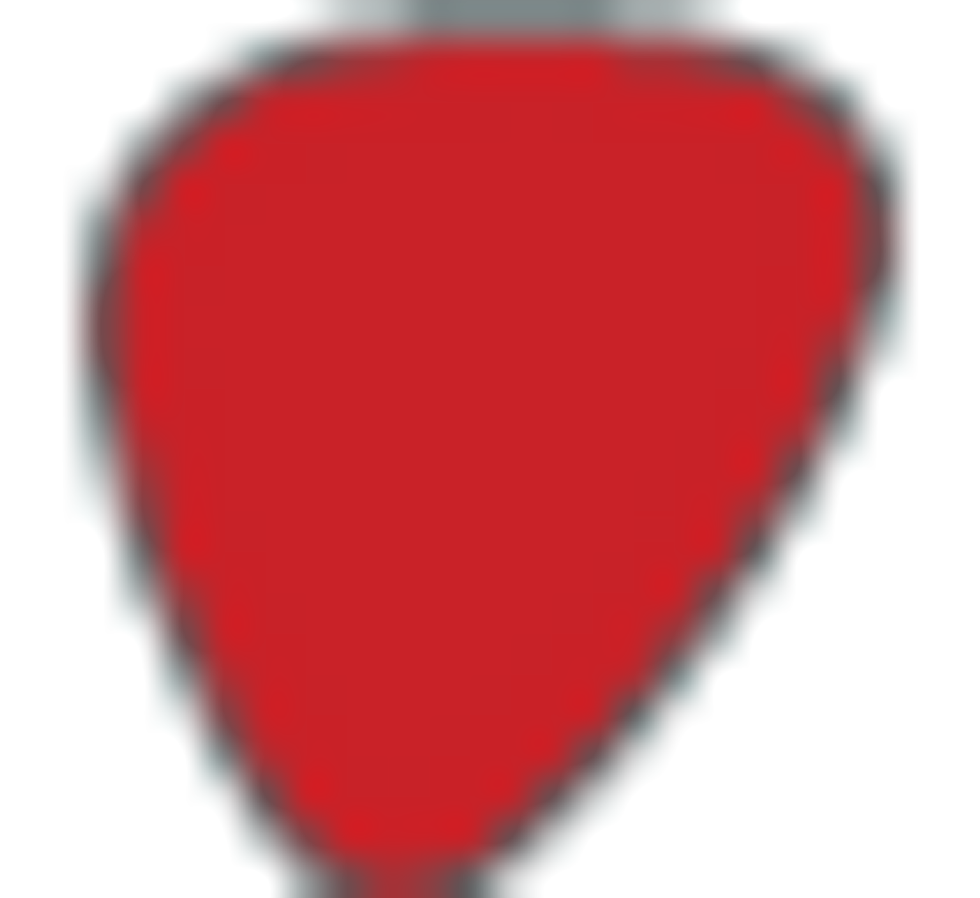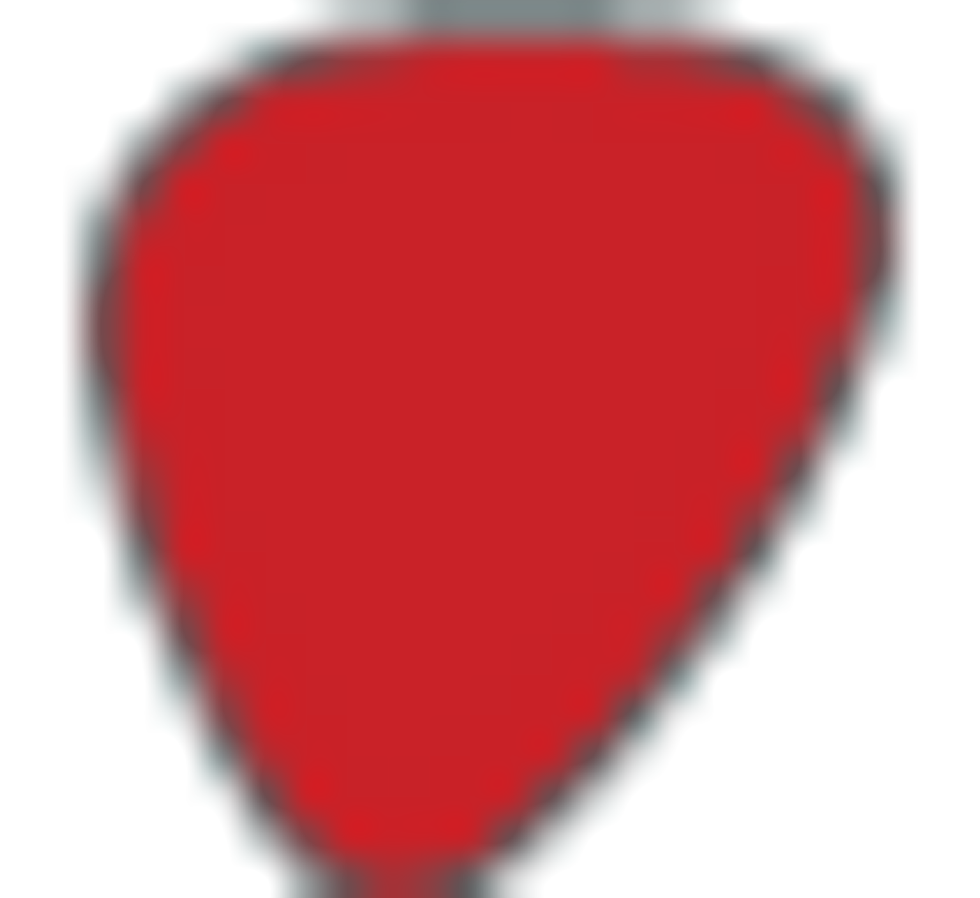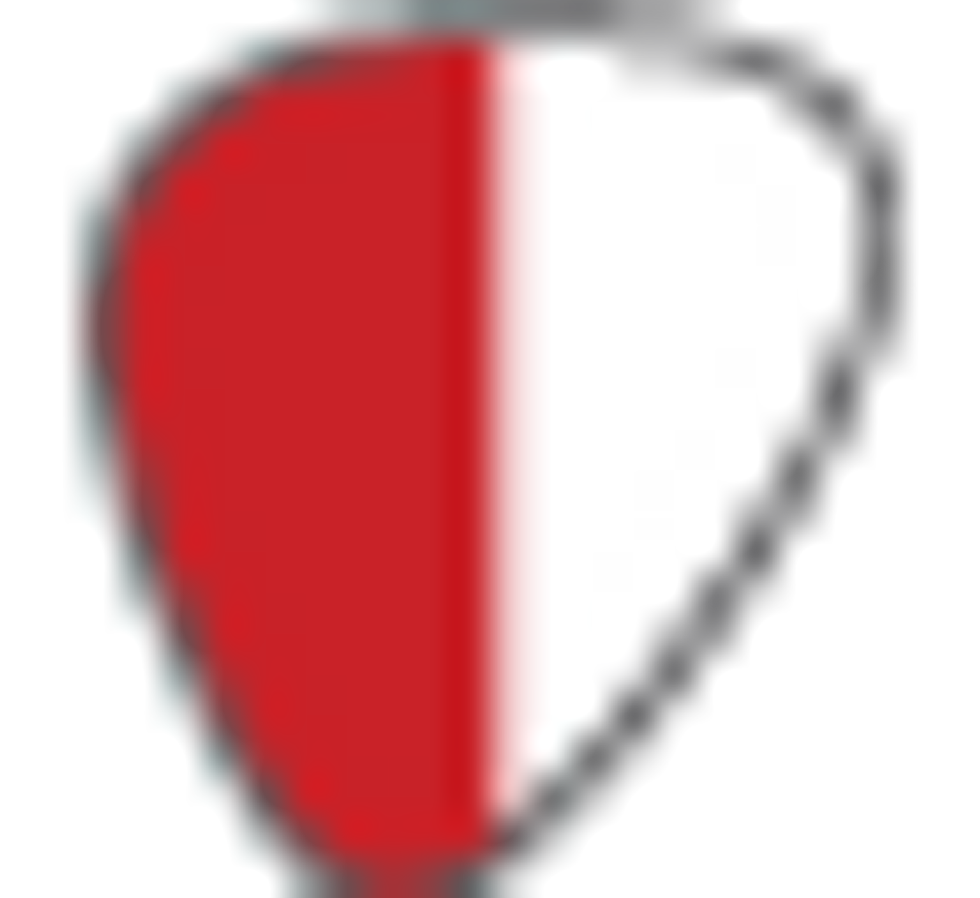 Versatility: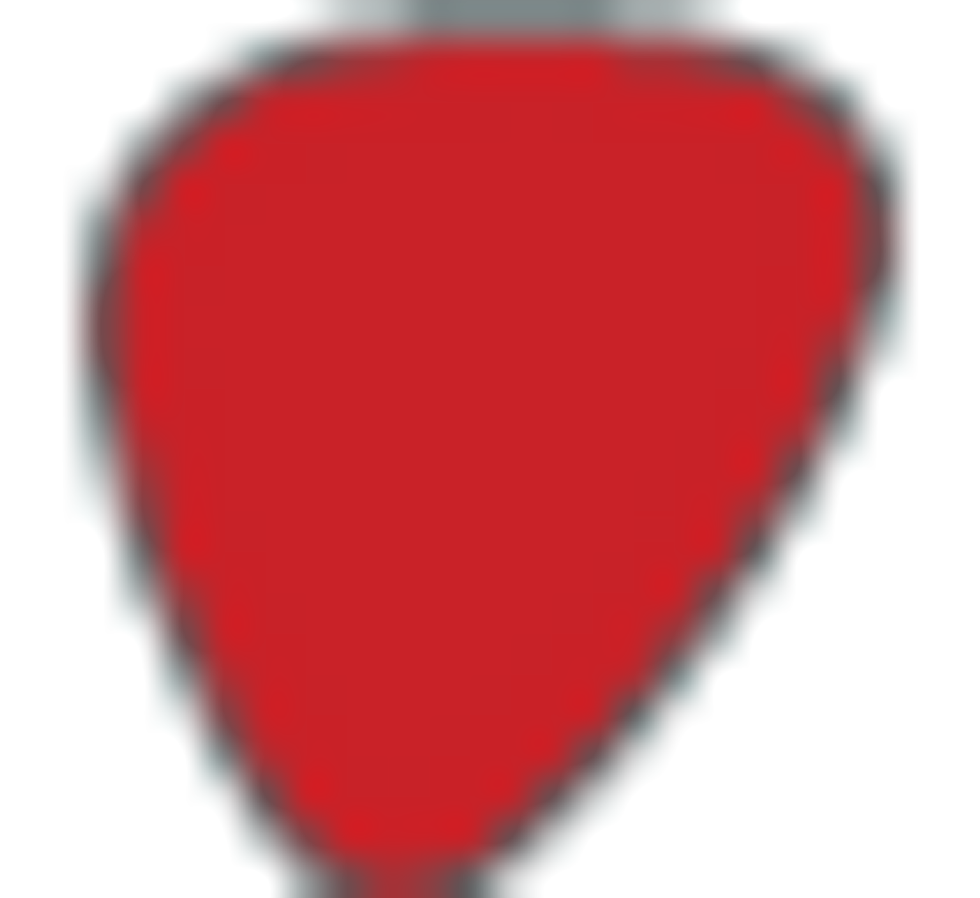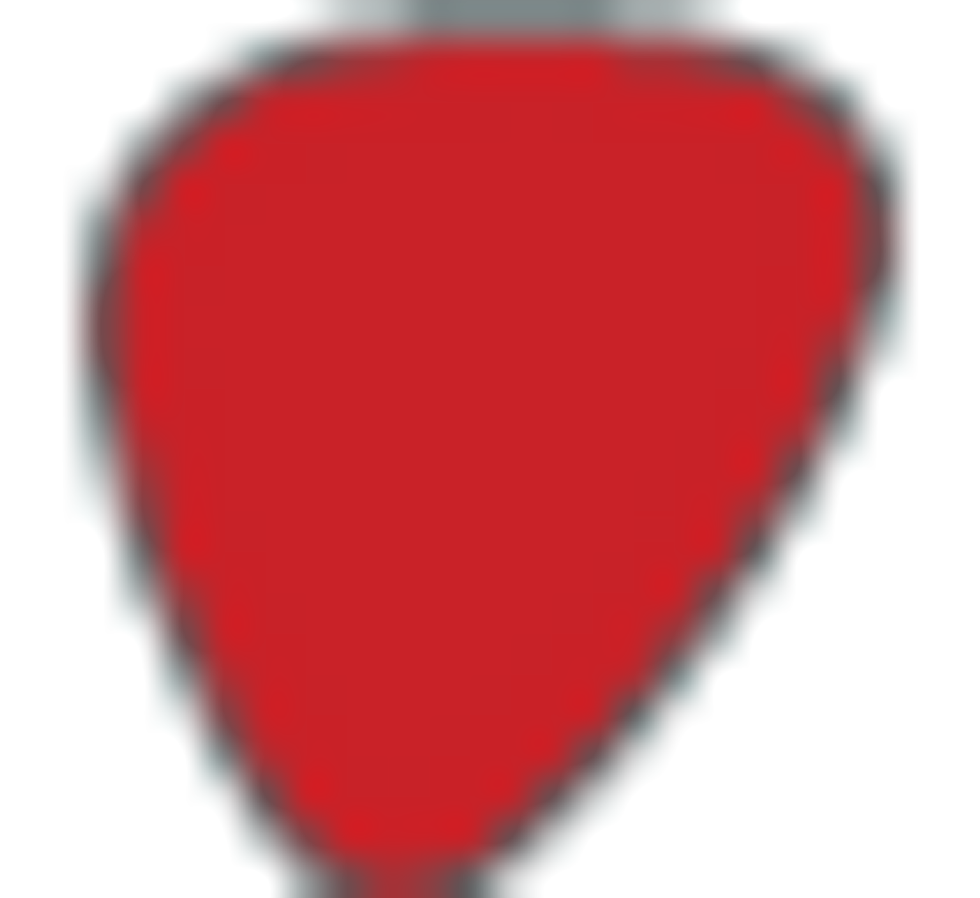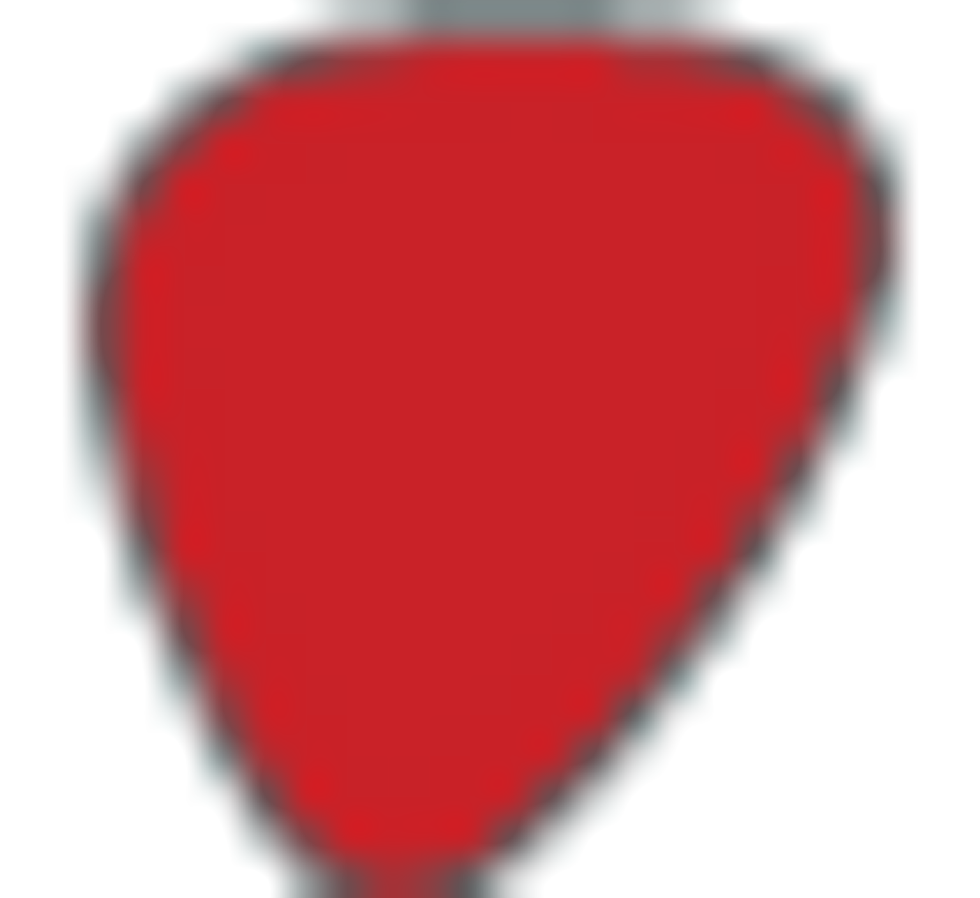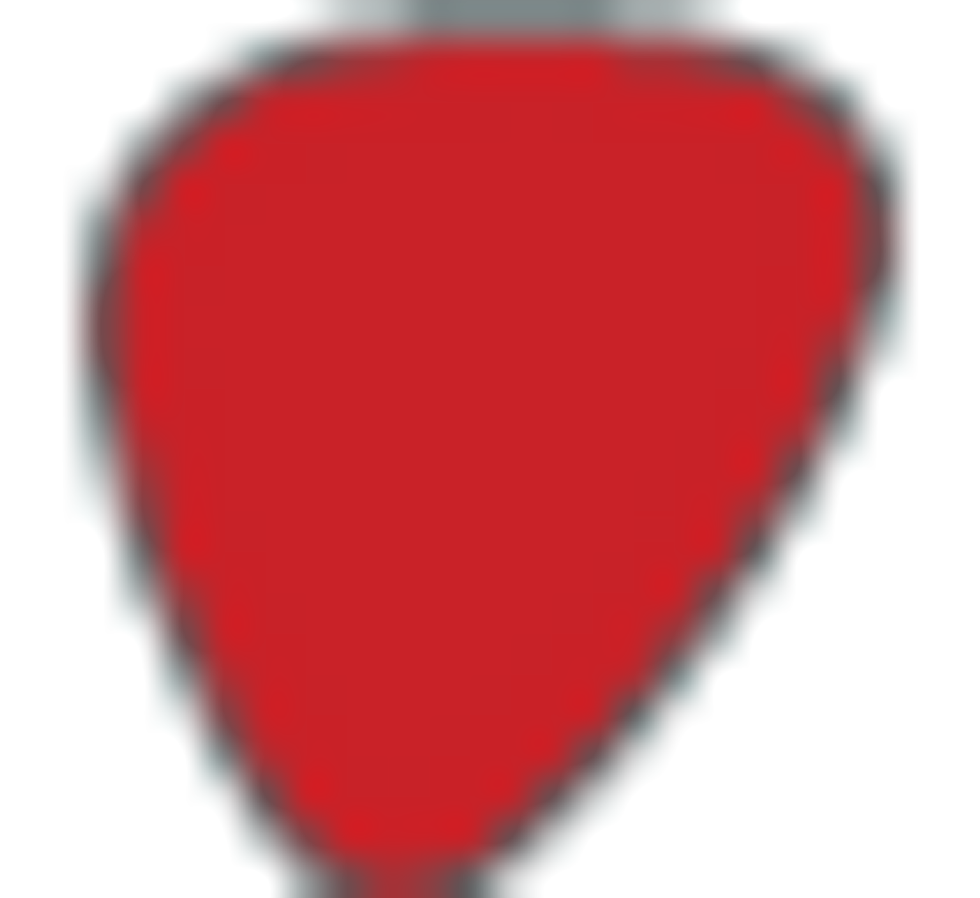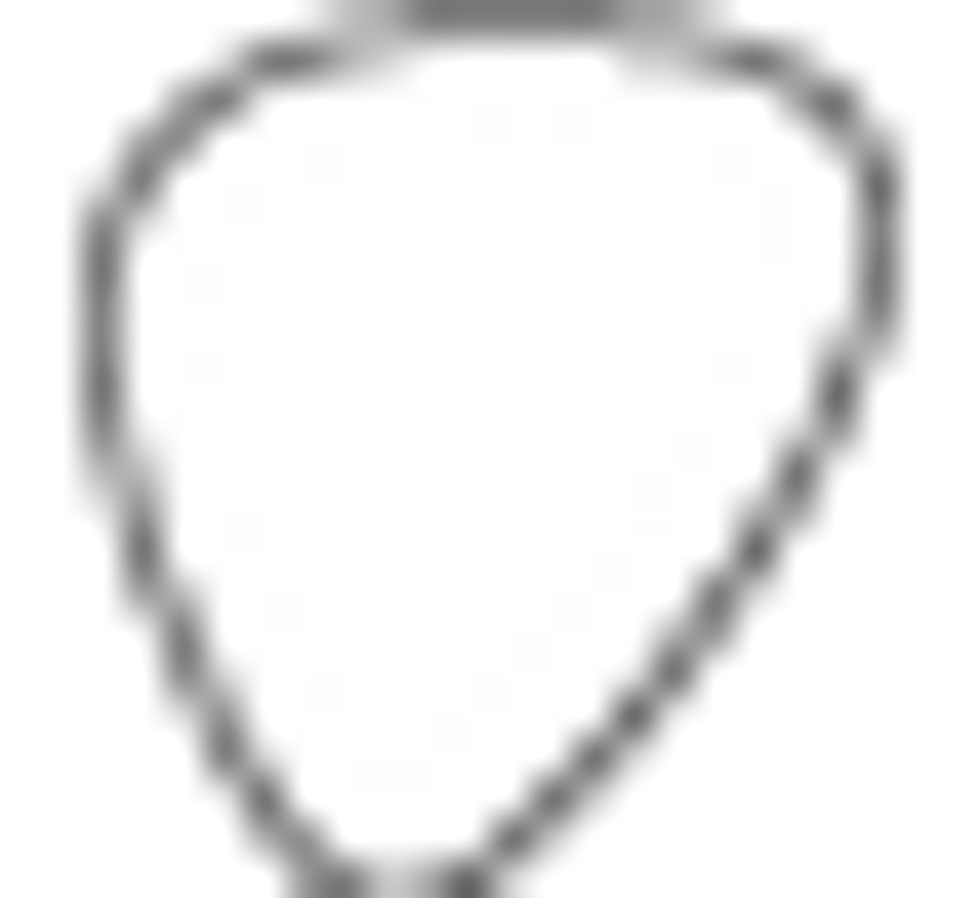 Build: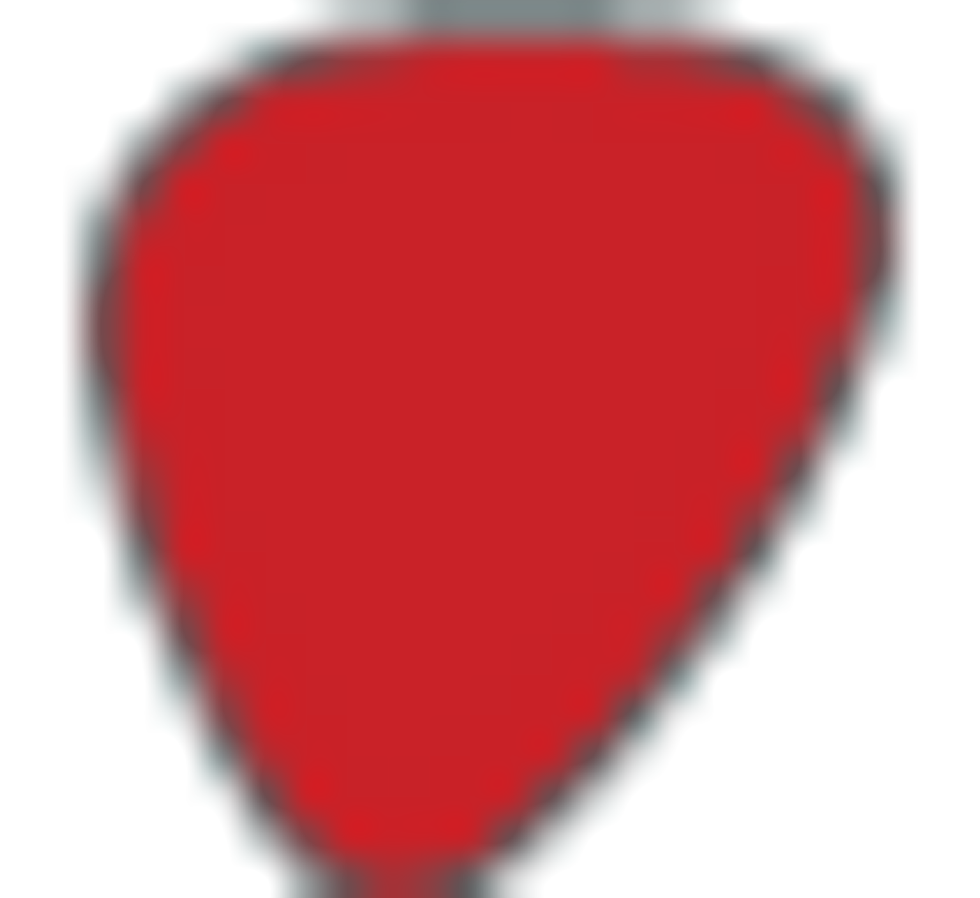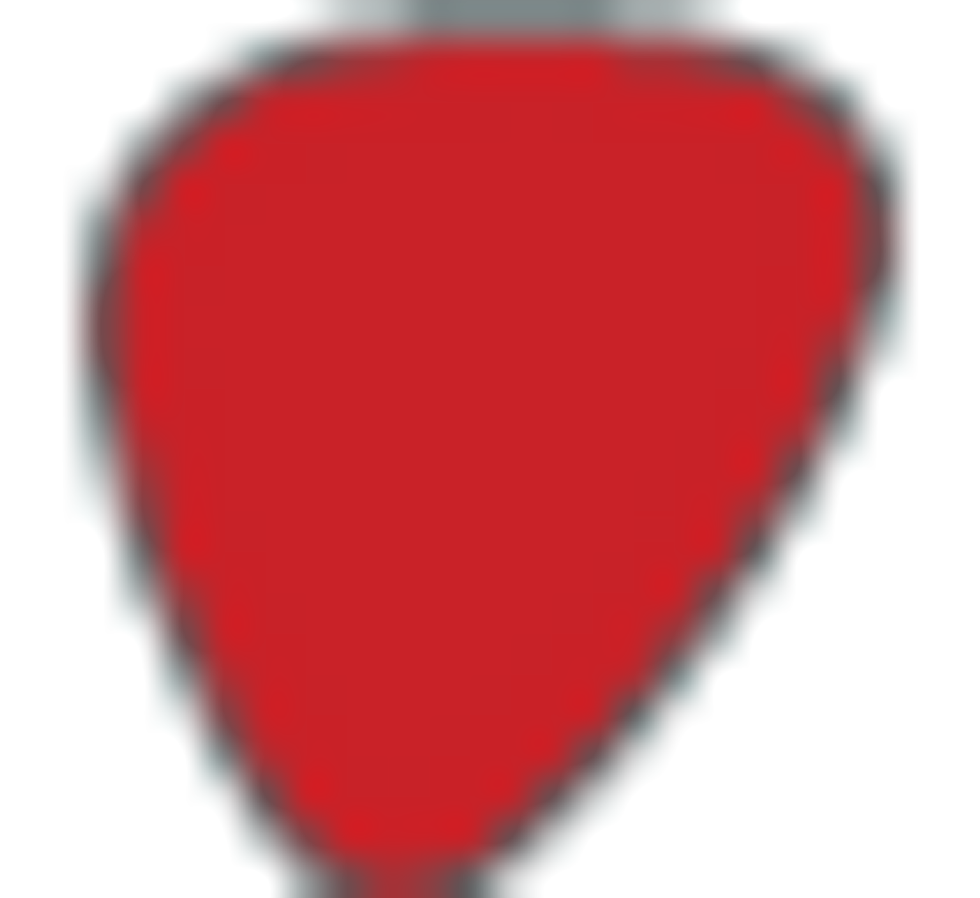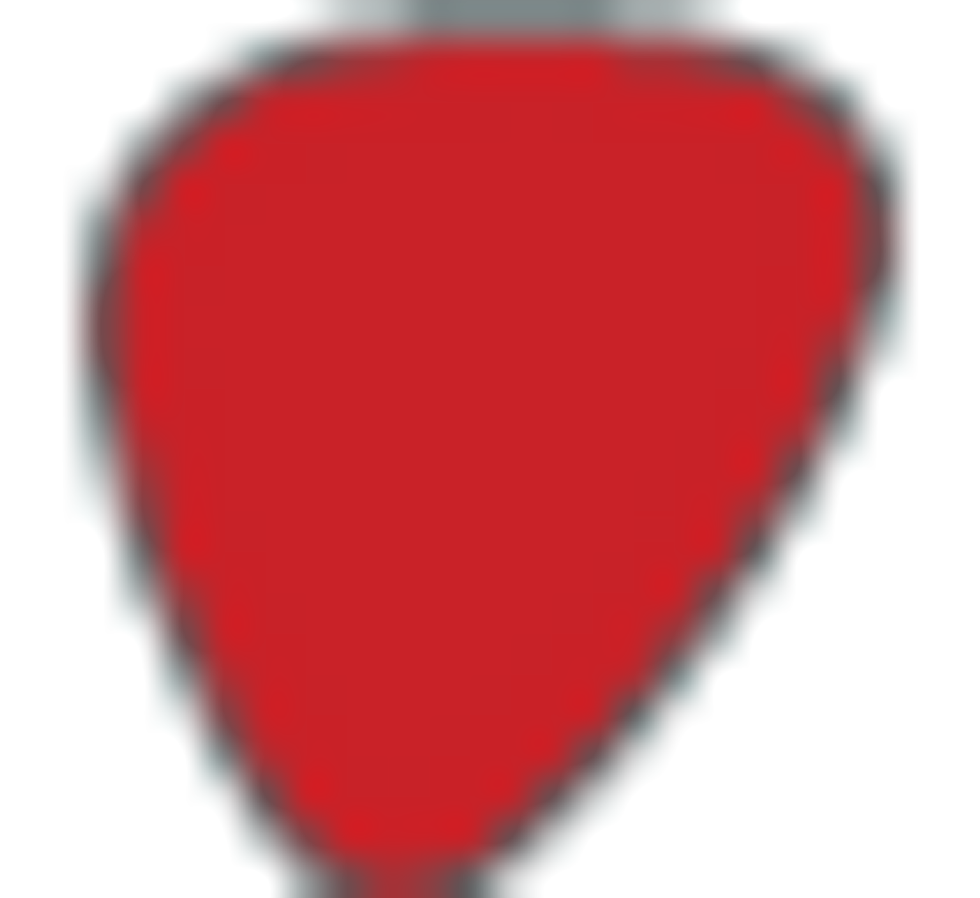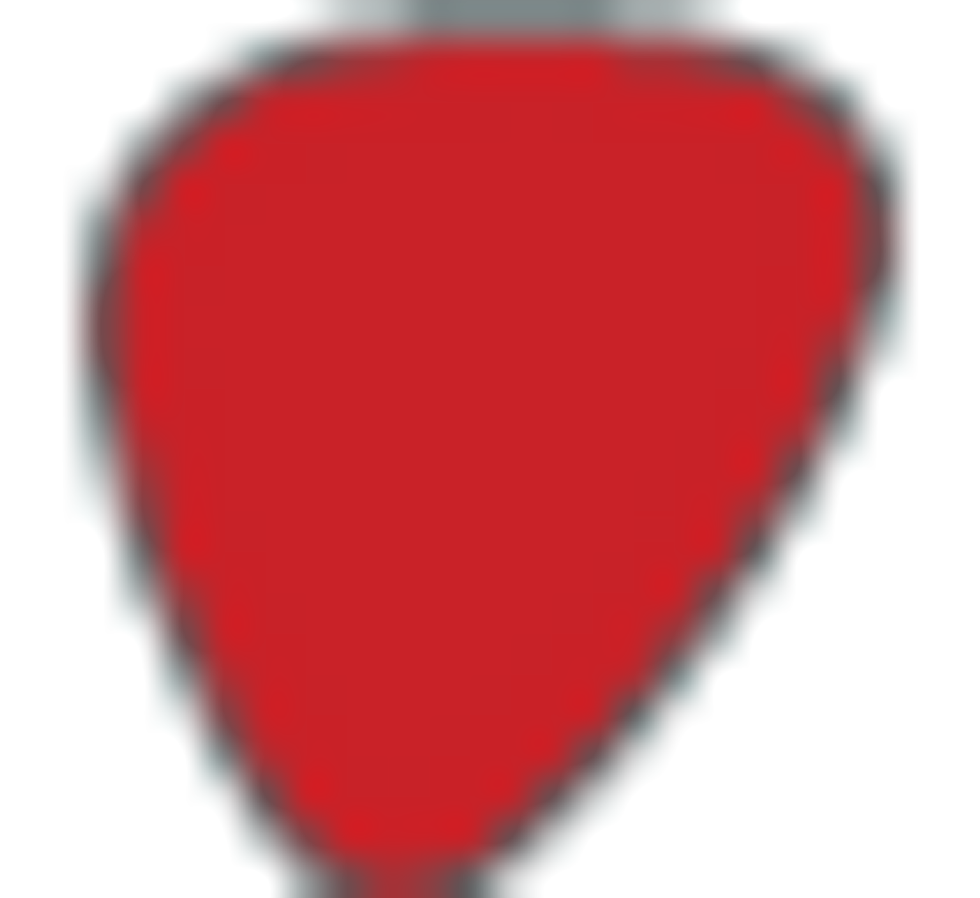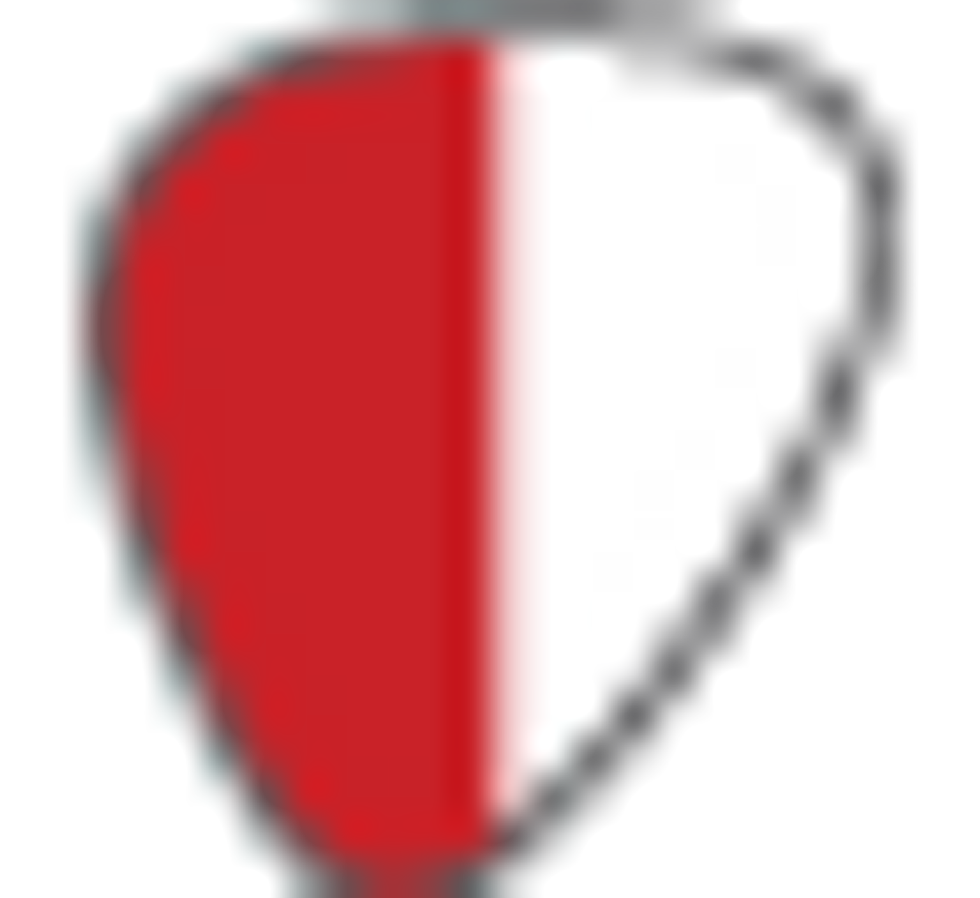 Value: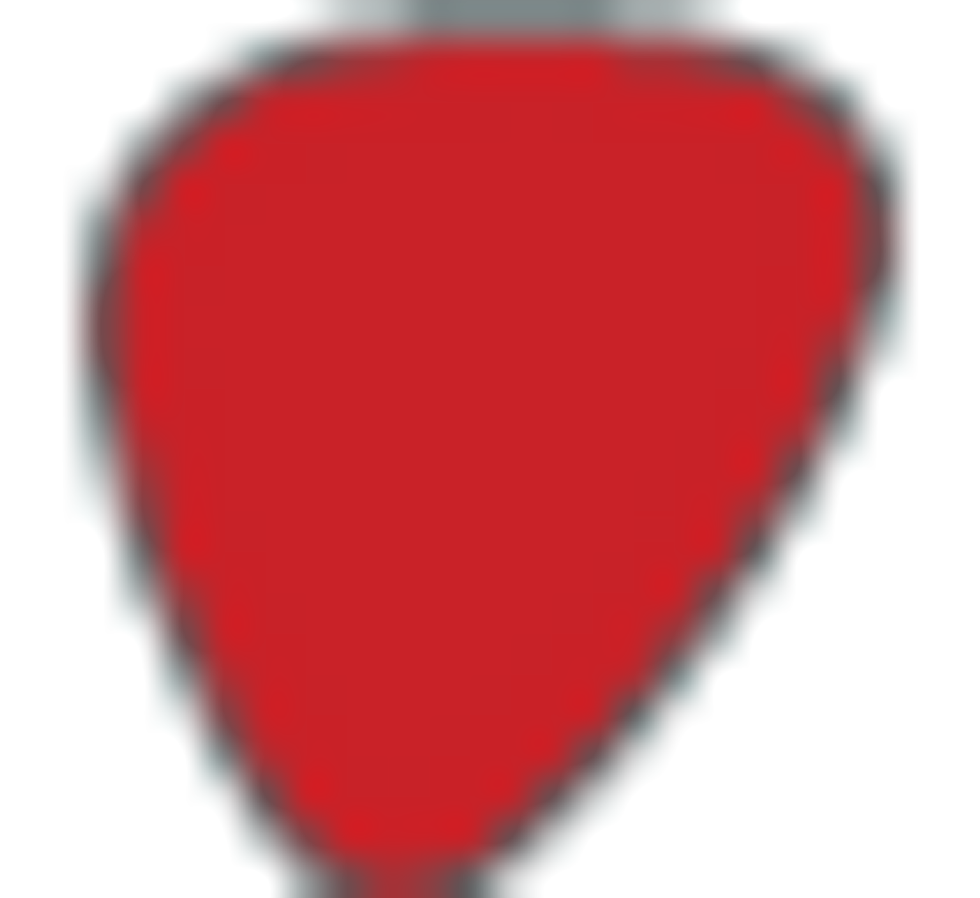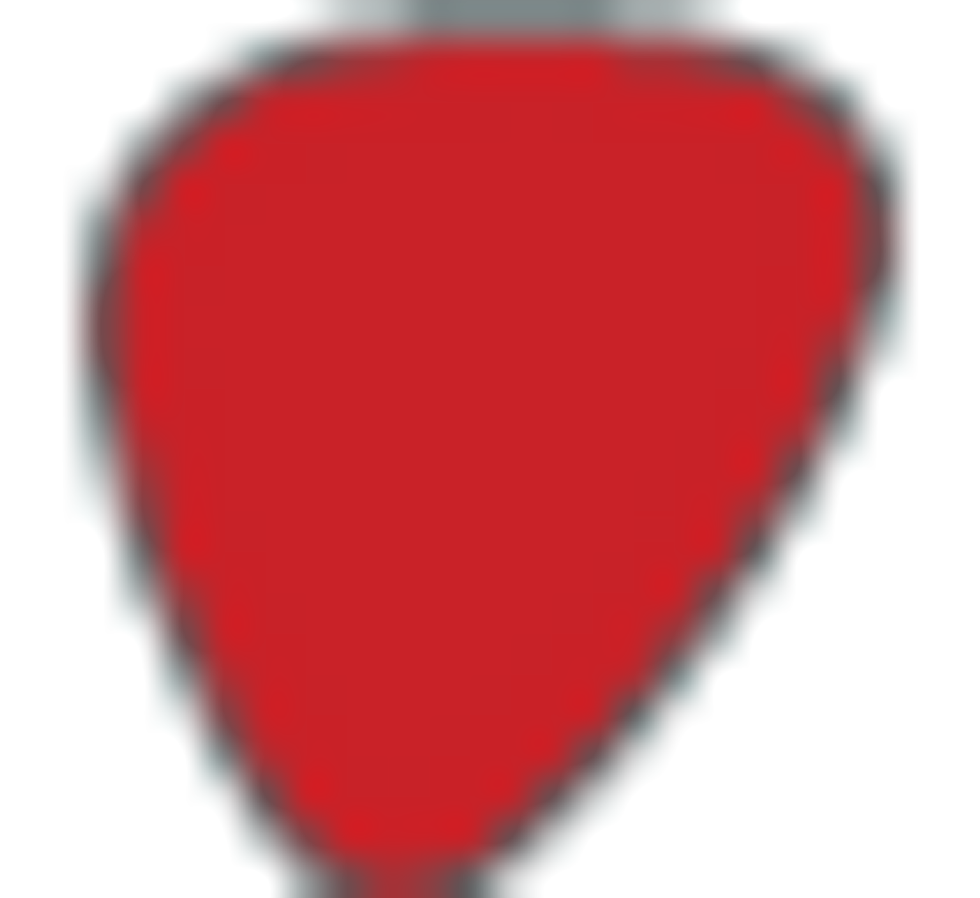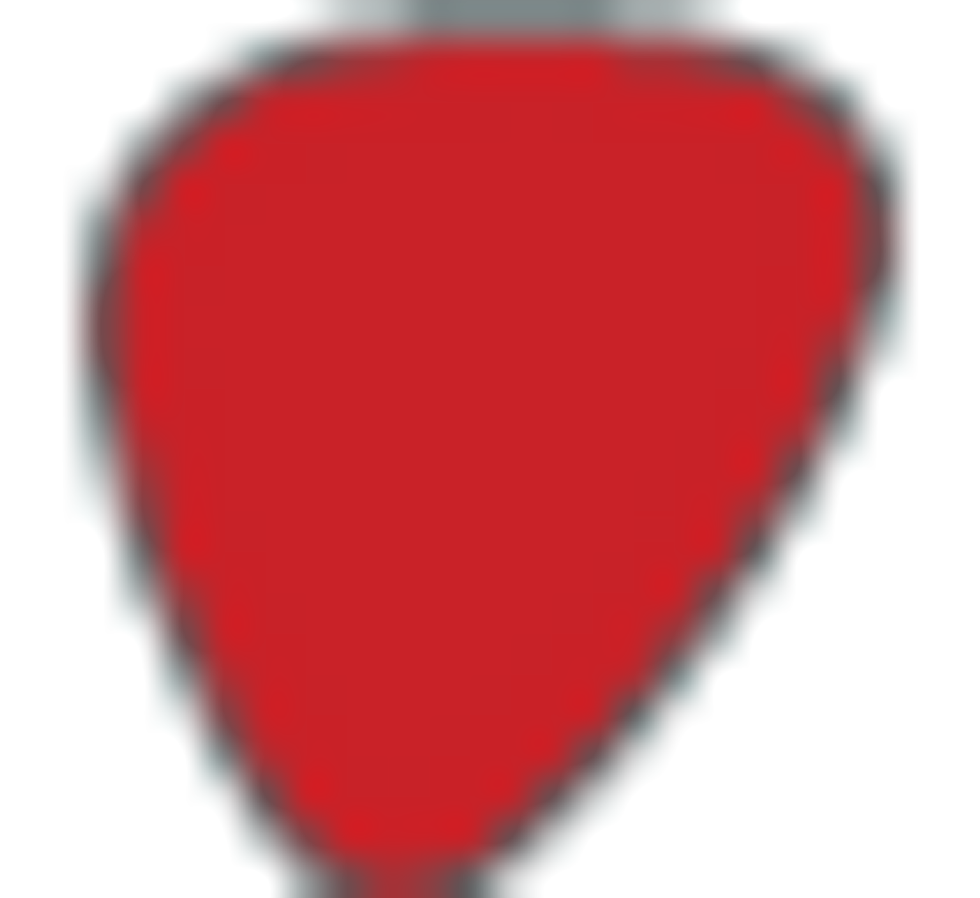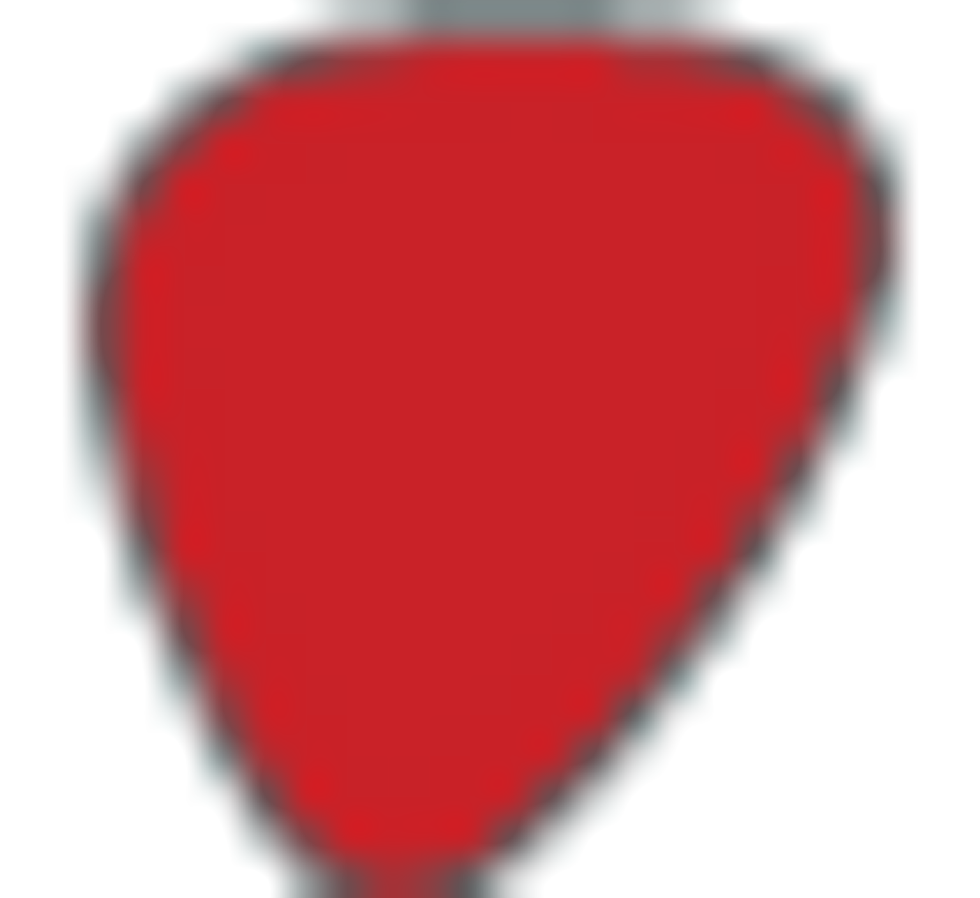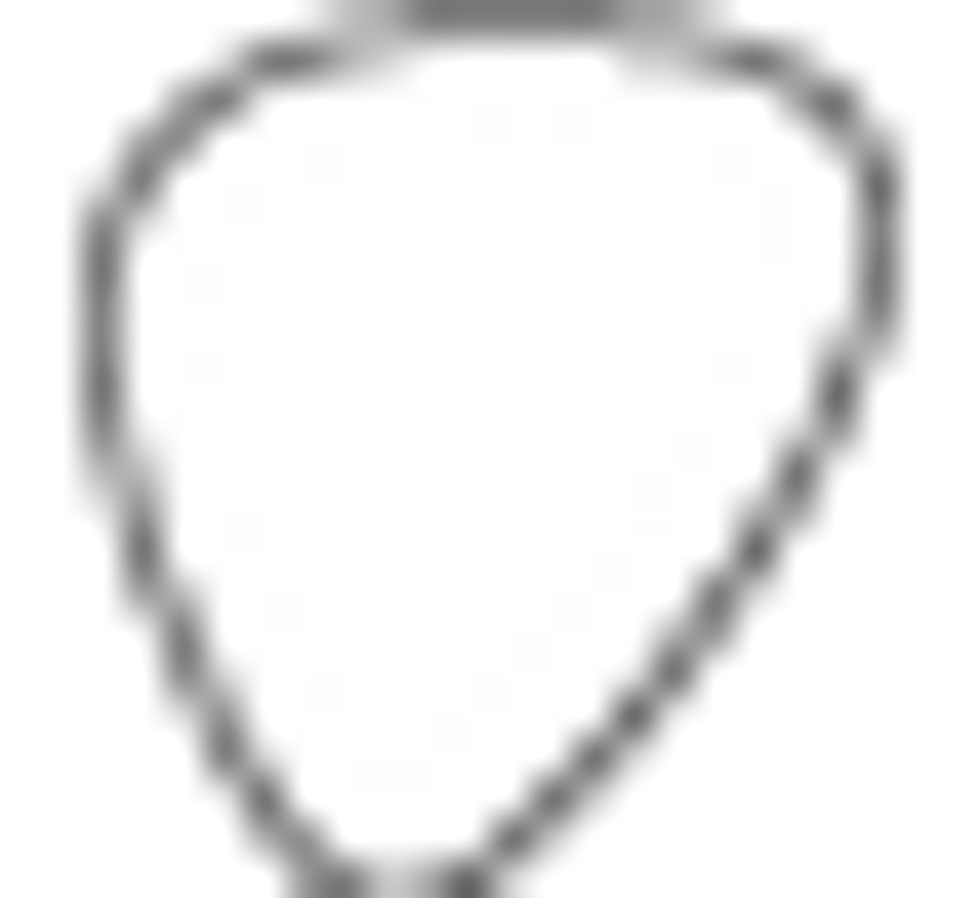 Street:
$1,699
Nace Amps
naceamps.com
Pushing the gain up to 11 (quite literally—all controls on the Nace go to 11) yields heavy, bluesy distortion that's best suited for single-coil leads. Hot humbucker fans need not feel left out, though, as volume knob adjustments will clean up the dirt and the Nace will still sing.
You'll definitely want to spend some time getting the feel of how the master and gain interact. The gain control does much more than just add preamp overdrive, it boosts the overall output significantly too. Playing at lower bedroom levels is certainly possible with a lowered master volume, but the M1-18R shines when you give it some real juice.
Overall, effects pedals work very well with the M1-18R, no surprise given its quiet disposition and generous headroom, and it gave some of my most problematic (i.e., noisy) fuzz pedals a second, more civilized, lease on life. While a spring reverb unit might be more aesthetically fitting, the M1-18R's reverb tone is mellow and can get very deep. In the upper ranges, it can match the most cavernous settings you'll get on a stompbox.
The Verdict
This boutique combo will exceed the budget of most casual players, but the M1-18R verges on being a work of art and can be a dangerous weapon in the studio and small-to-medium sized stages. It plays equally nice with humbuckers and single-coils, and the amp makes a great blank slate for effects. It's the wide range of sounds that dwell within the Nace—everything from Fab Four cleanliness to Exile on Main Street grime and grittier zones beyond—that ultimately impresses the most.
The pairing of Egnater''s Armageddon and AR-412 cab is a fantastic setup for the modern metal guitarist who wants extreme gain, total control, and exceptionally tight delivery.
The Armageddon is Egnater Amplification's flagship offering to modern metal guitarists. Egnater has dipped their toes into the high-gain waters before—notably with the Vengeance amplifier. But the Armageddon's extensive features, incredible power, and skull-crushing tone make it quite unlike any amp they've released before. It's geared towards the modern metal guitarist who needs a window-rattling amp that can be tweaked to perfection in any situation. And with 120 tube-driven watts, the triple-channel Armageddon delivers pure metal fury, blistering overdrive, and knockout clean tones.
Metal Command
The Armageddon's all-tube circuitry is housed in a durable steel chassis and generates that bludgeoning 120-watts of power from a quartet of 6L6 power tubes. The standby switch also serves as a half-power switch, so it's easy to drop down to 60 watts for lower volume and headroom. The preamp's substantial array of six 12AX7 tubes glow menacingly—ready and willing to help unleash the Armageddon's merciless overdrive.
While it may look complicated, the amp is fairly forgiving and easy to control. There are three dedicated channels for clean, low-to-mid-gain, and over-the-top, beastly distortion. You can switch from channel to channel using a button next to the input jack, or from the included foot controller. Individual channel controls are arranged logically on the amp's LED-illuminated aluminum front panel. Channel 1 (for clean tones) uses its own 3-band EQ, while channels 2 and 3 have to share a EQ control set. Each channel has its own controls for setting preamp gain and channel volume, along with dedicated voicing switches for tightening response, adding brightness, and boosting gain. There's also an excellent digital reverb that can be set independently for each channel from the back panel.
Egnater also threw in ISP's Decimator G-String noise-reduction circuit for feedback abatement. Taken from the Decimator pedal, this circuit is popular with metal players because it tracks the guitar's signal rather than background noise, which makes staccato riffs and palm-muted rhythms sound tighter and cleaner.

The far-right section of the amp's faceplate features a handy set of global settings for low-end density, presence, master volume, and a brilliant master midrange section for fine-tuning those frequencies. Lowering the depth knob cuts the mids, while raising the control boosts them. The level control, meanwhile, sets the volume level when the section is turned on. It's activated from either a push button or from the foot controller, which gives you the ability to use it as a solo boost or instant midrange scoop for rhythm.
Egnater Armageddon
Ratings
Pros:
Rich-sounding cleans and gobs of fierce overdrive. Easy-to-use controls. Handy noise reduction circuit and master midrange controls.
Cons:
Reverb lacks bounce when you want it. Adding heaps of preamp gain congests the tone easily.
Tones: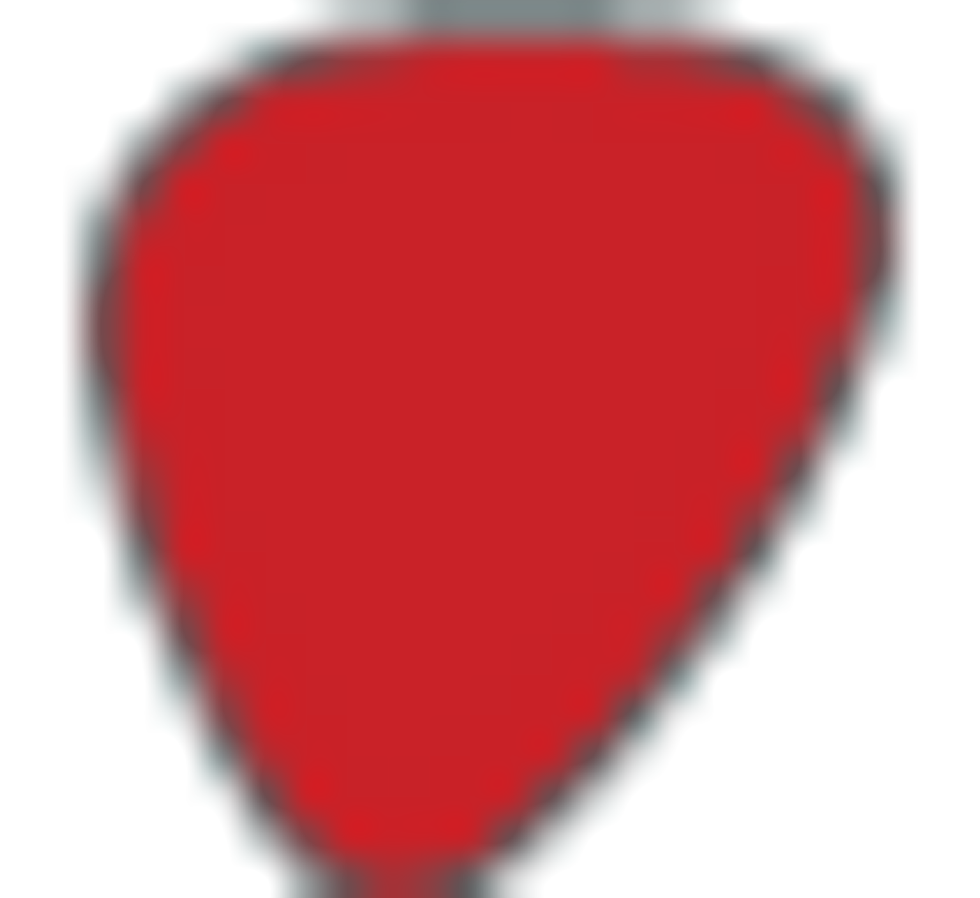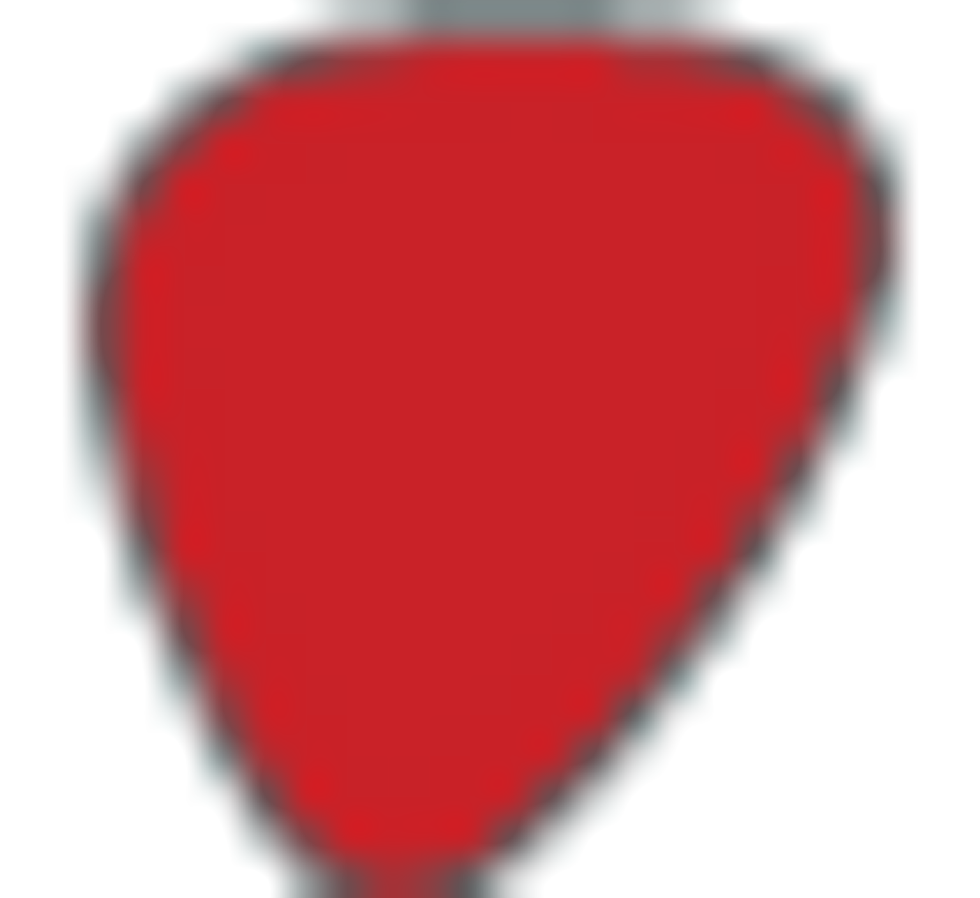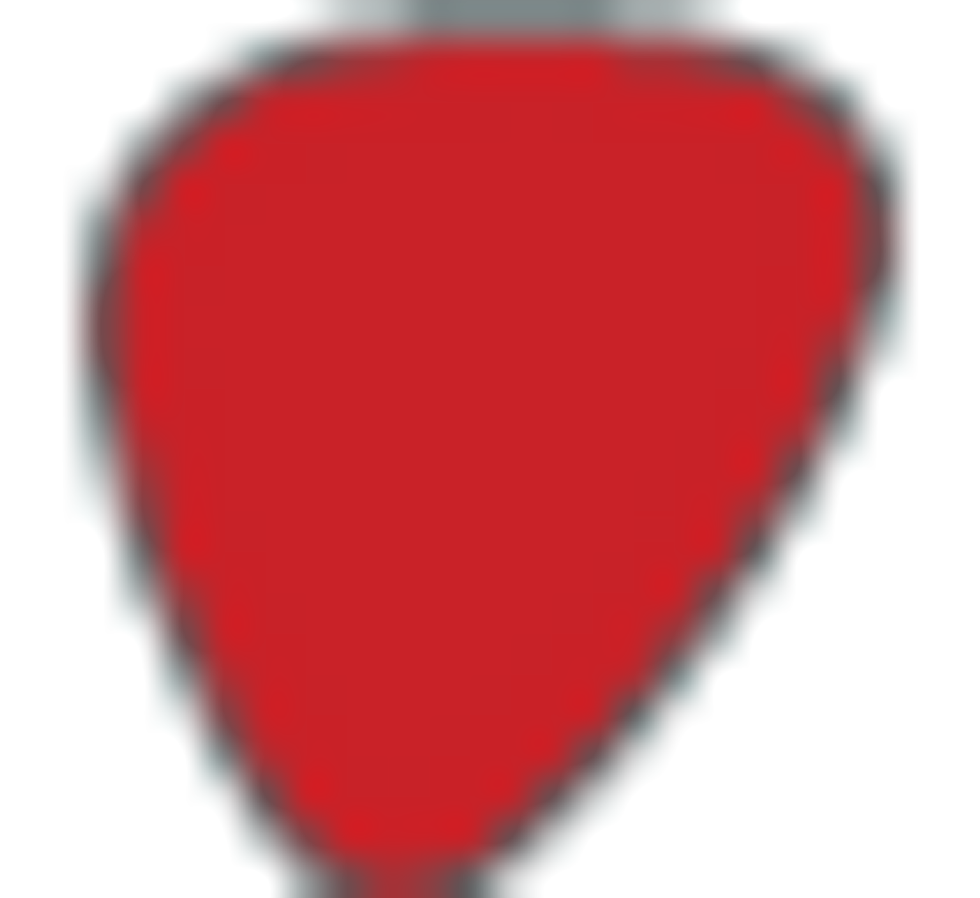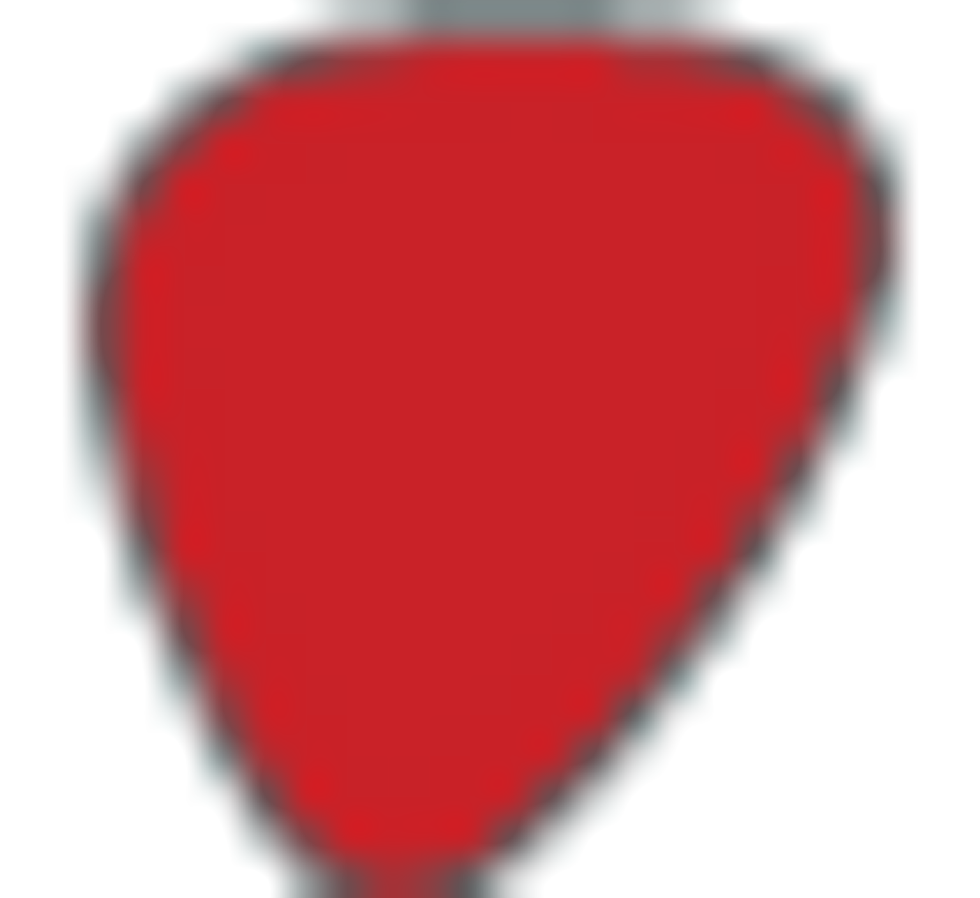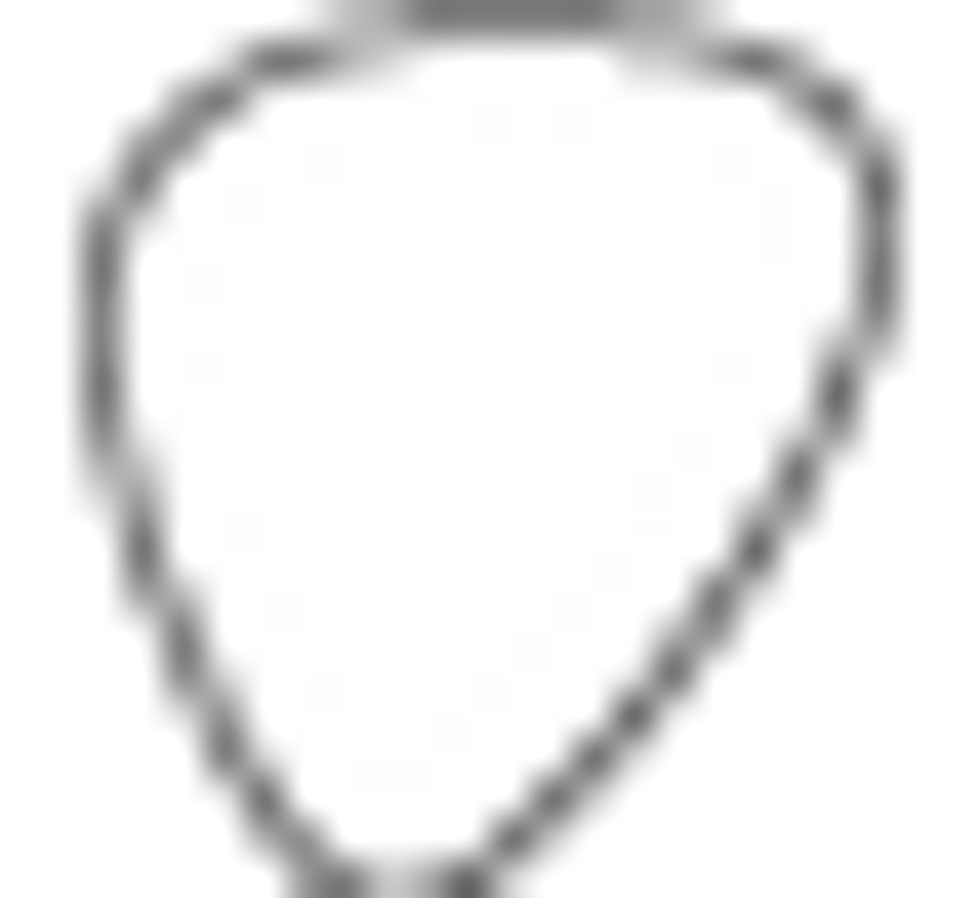 Ease of Use: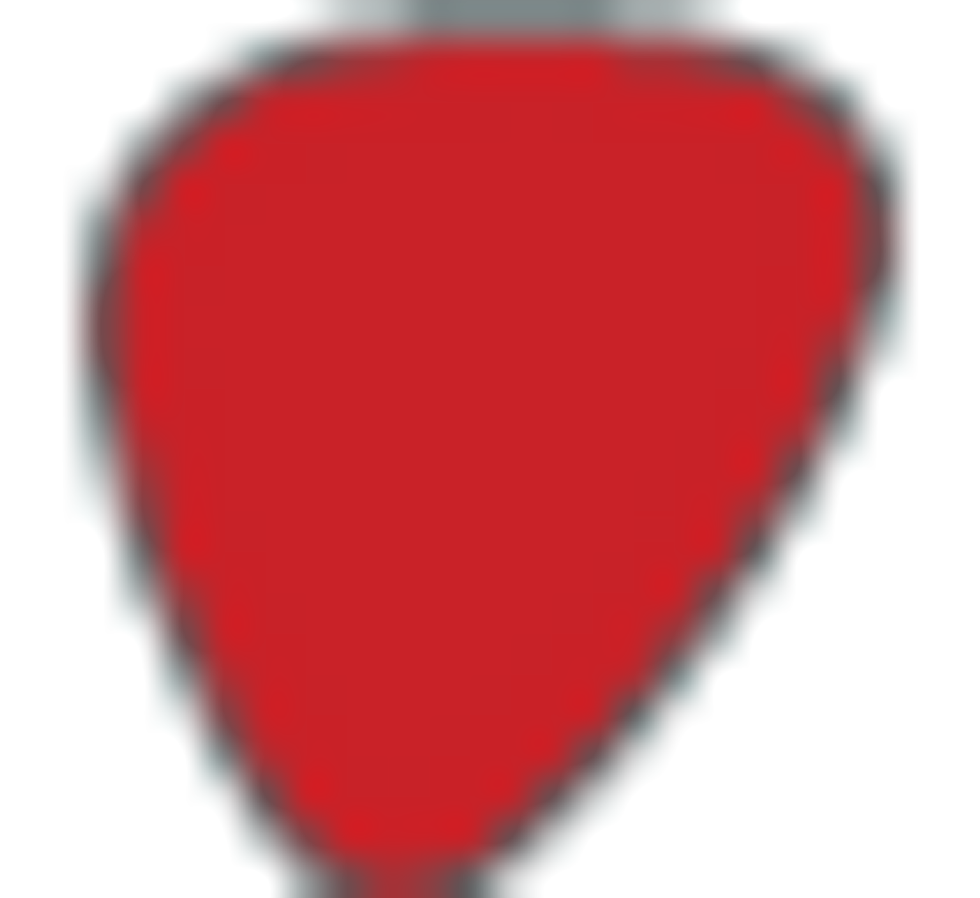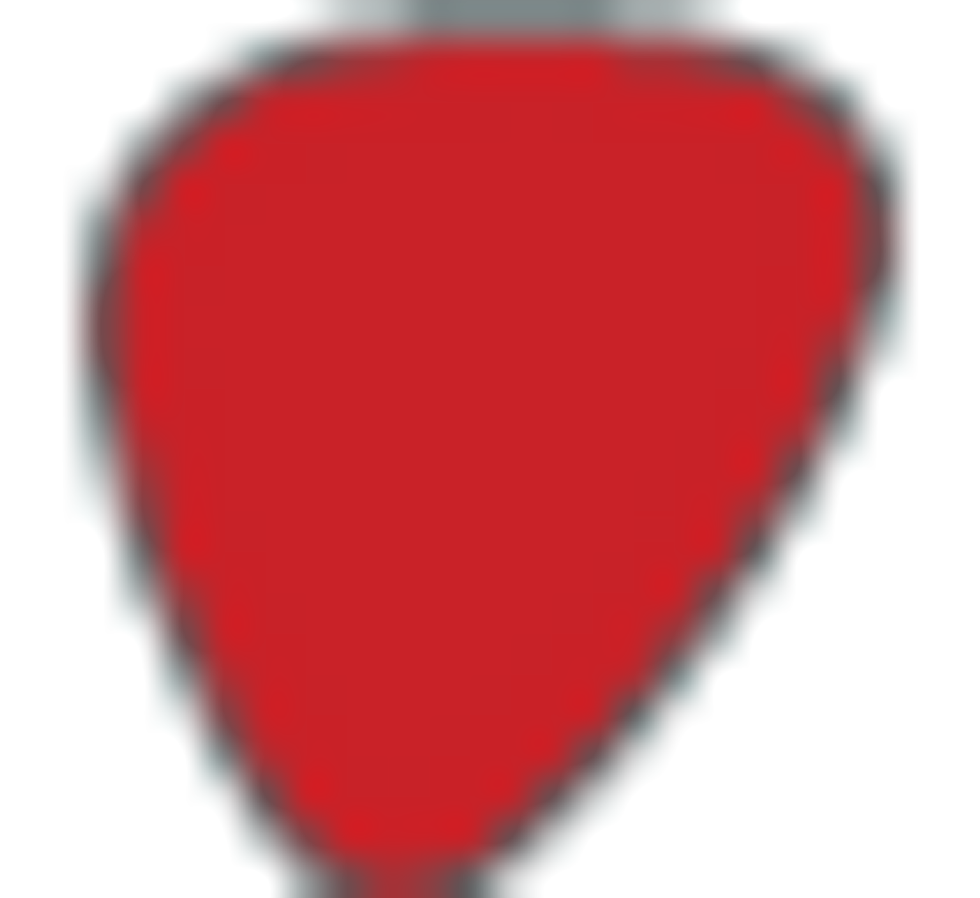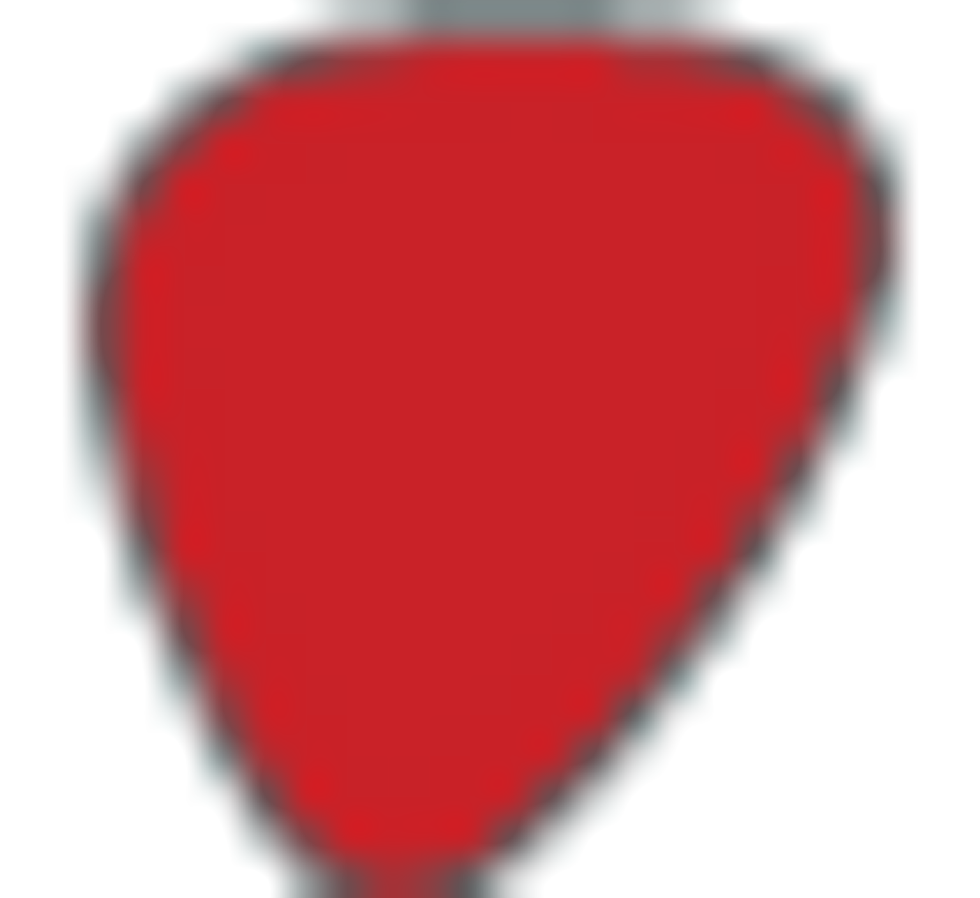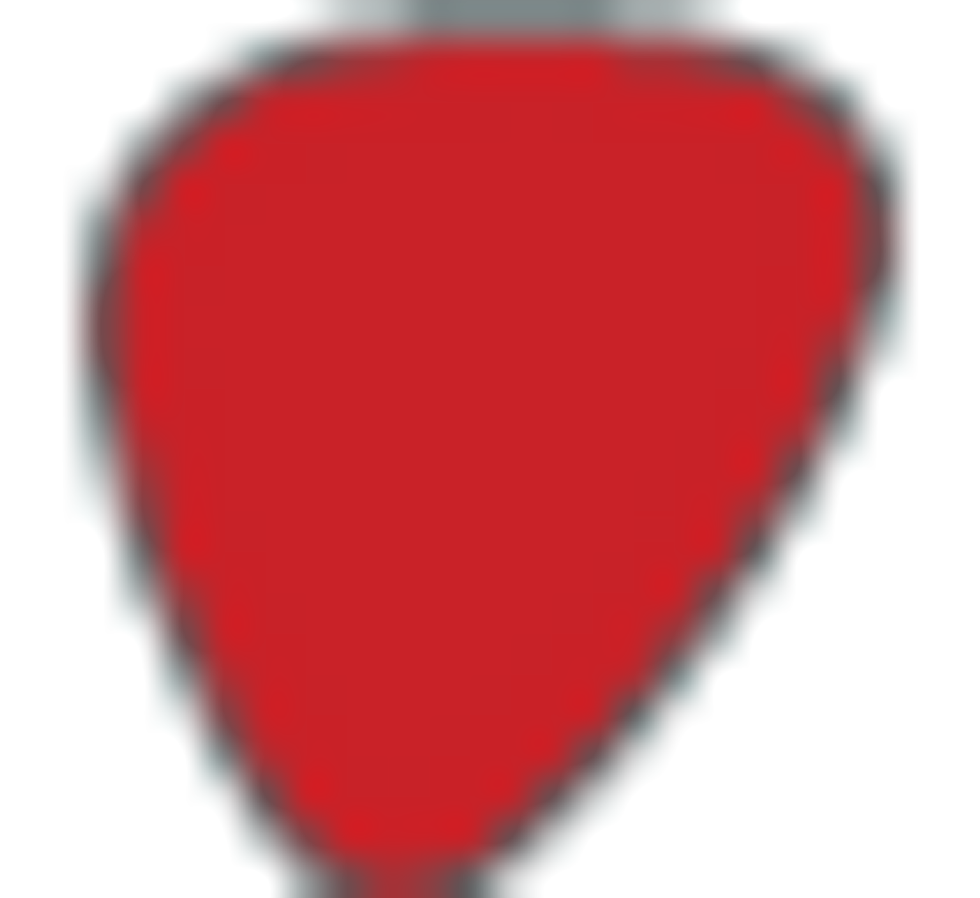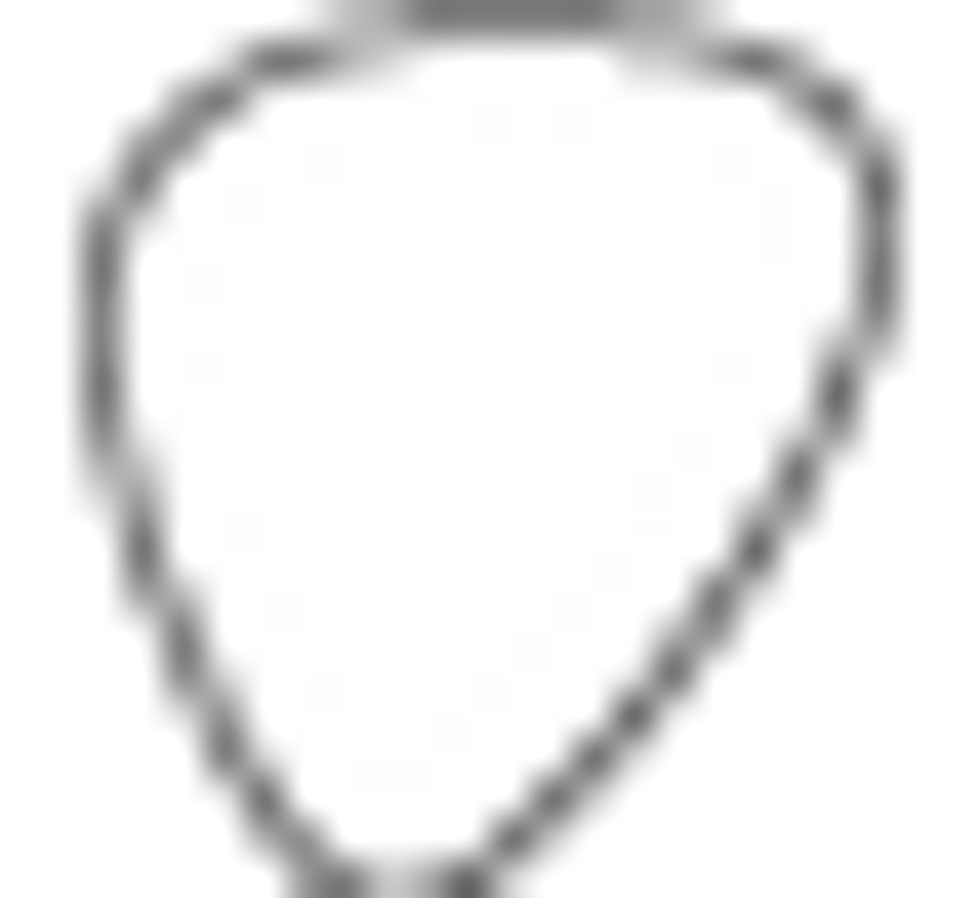 Build: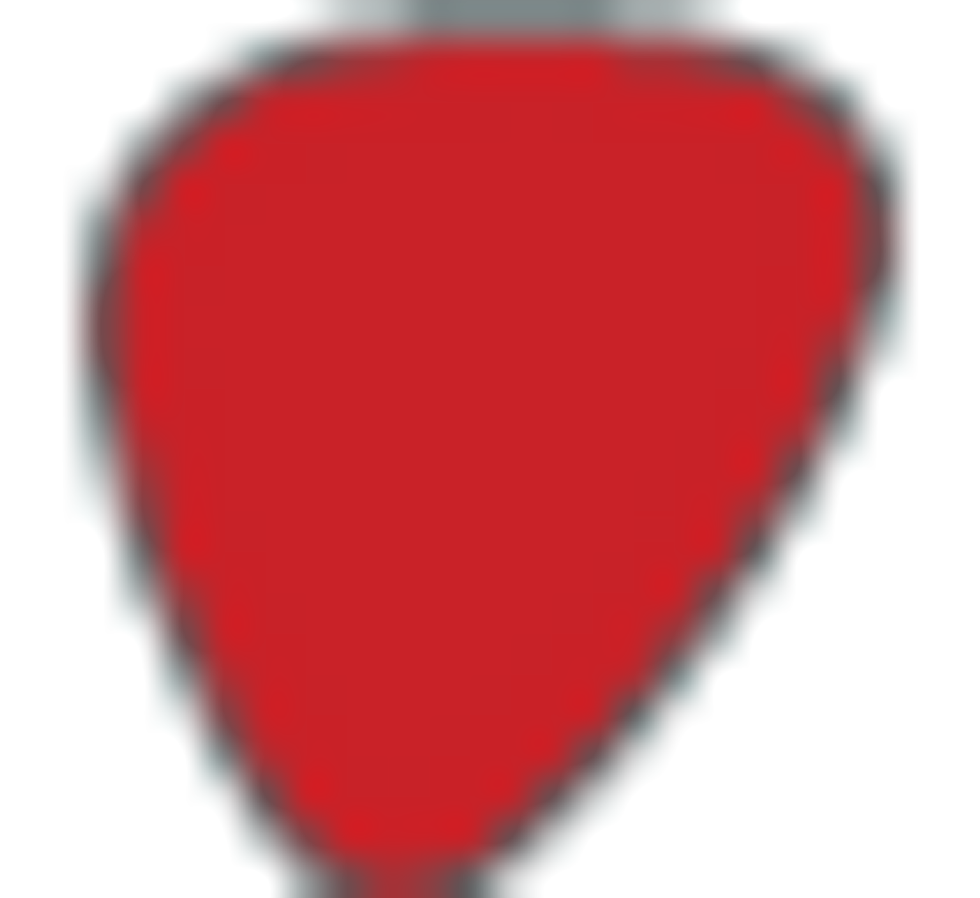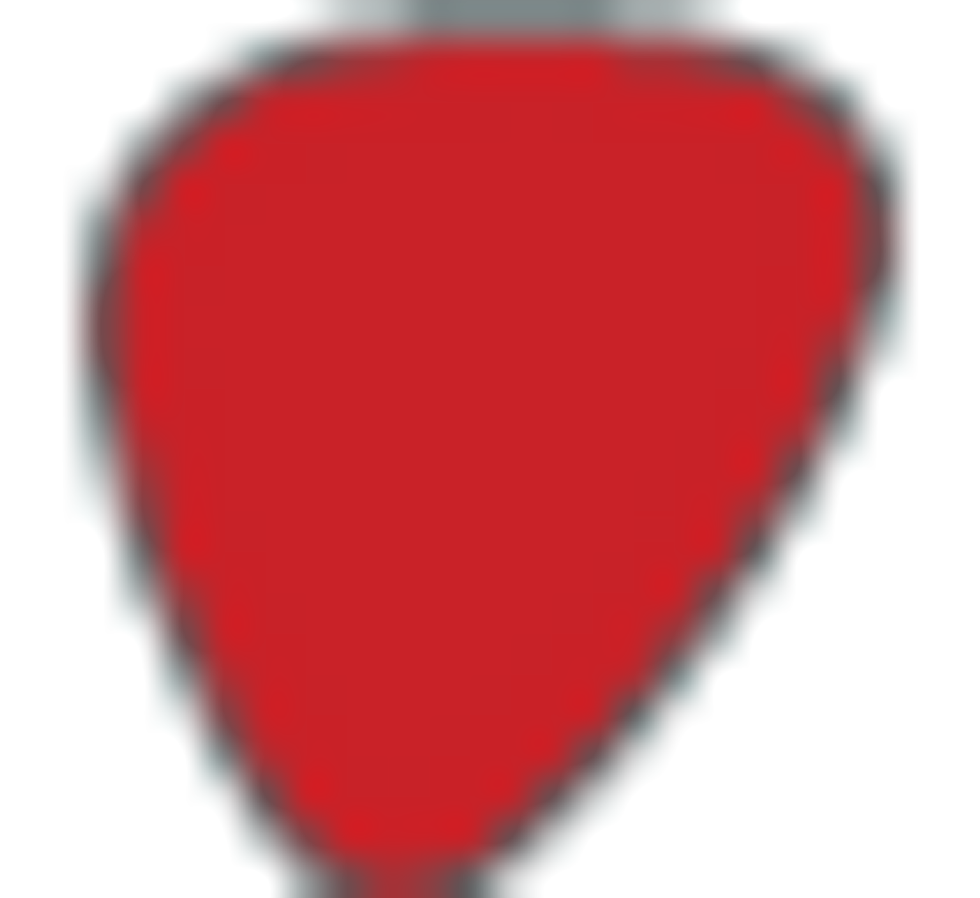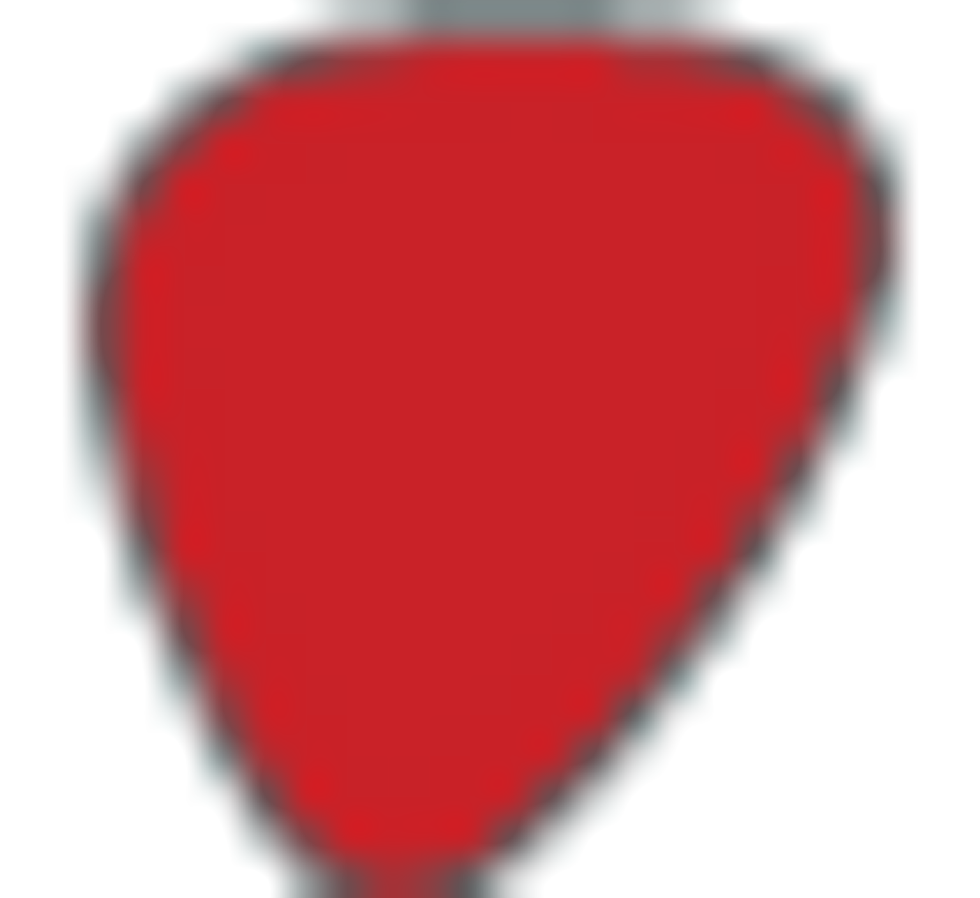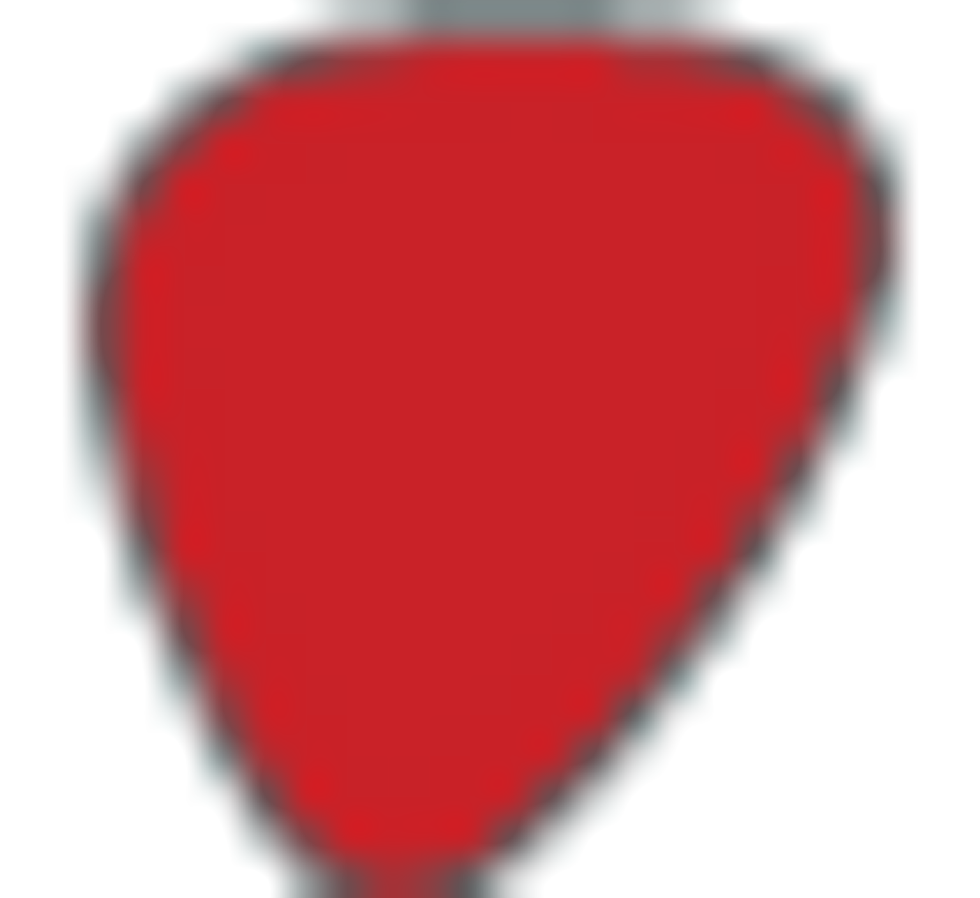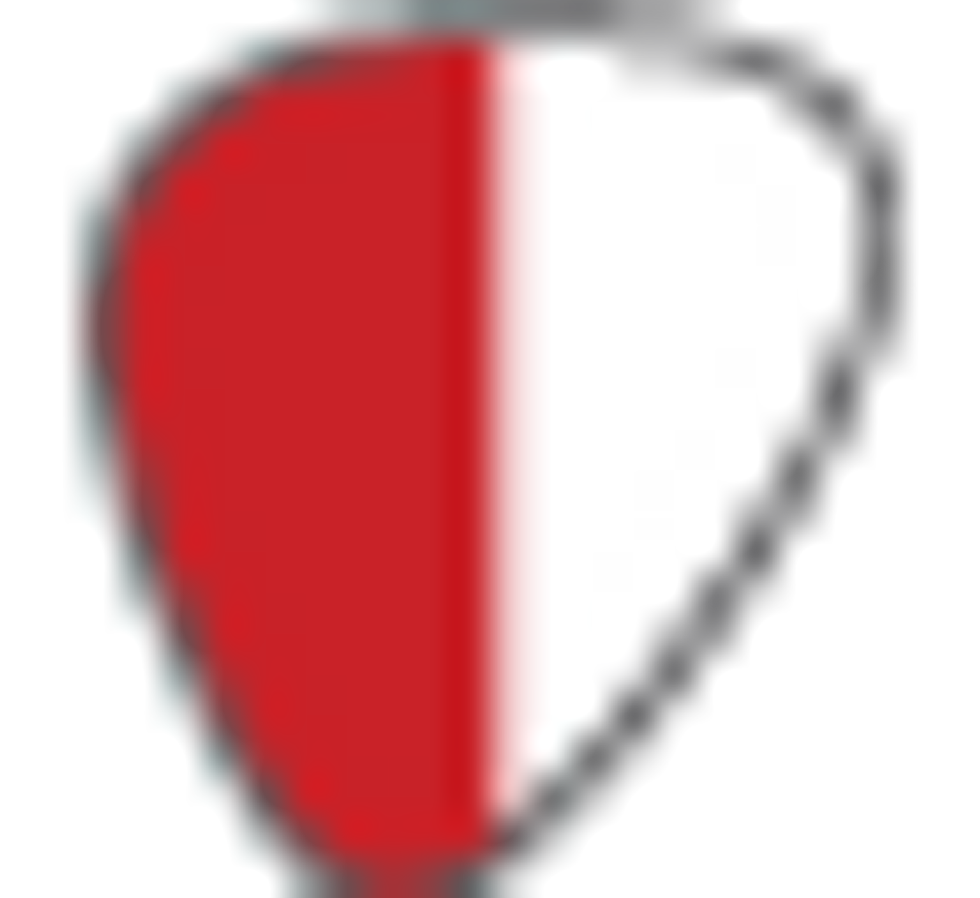 Value: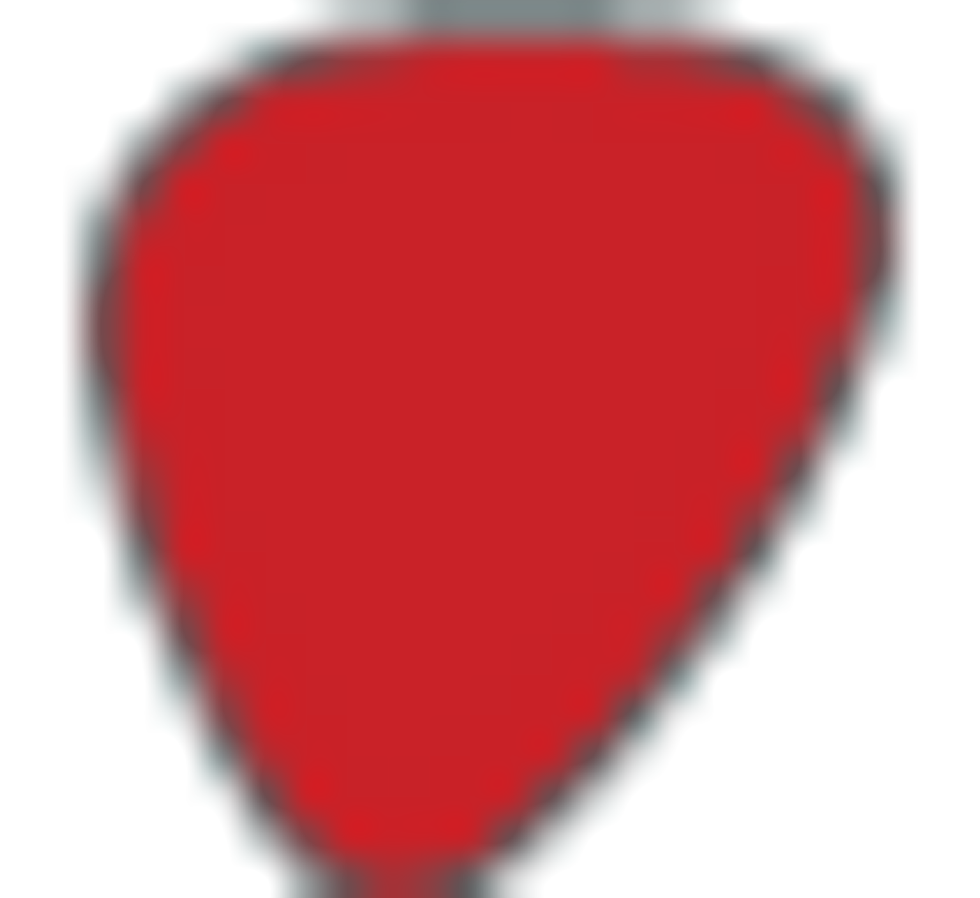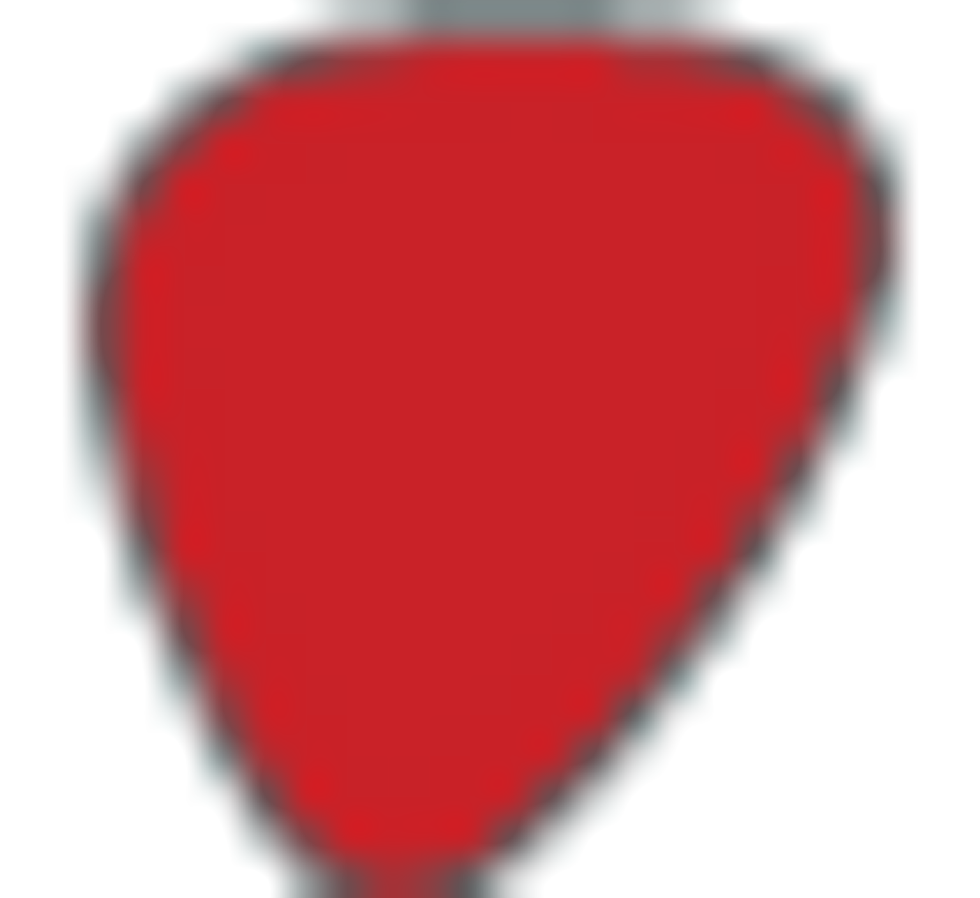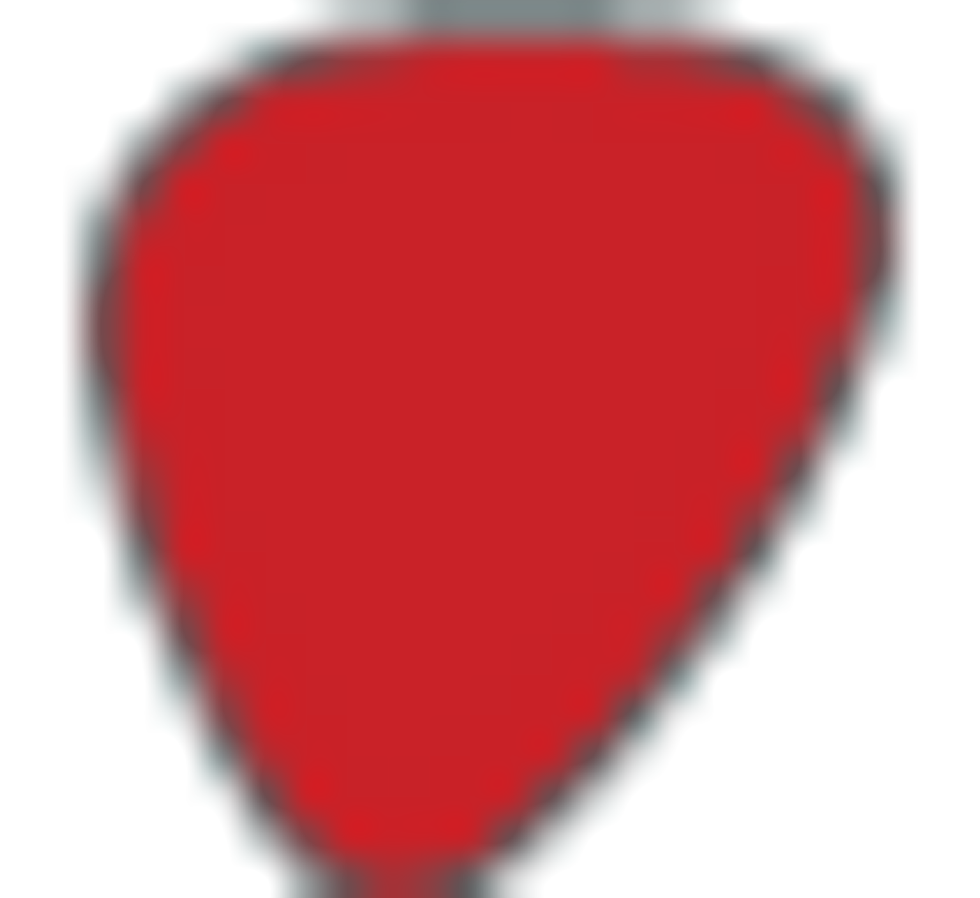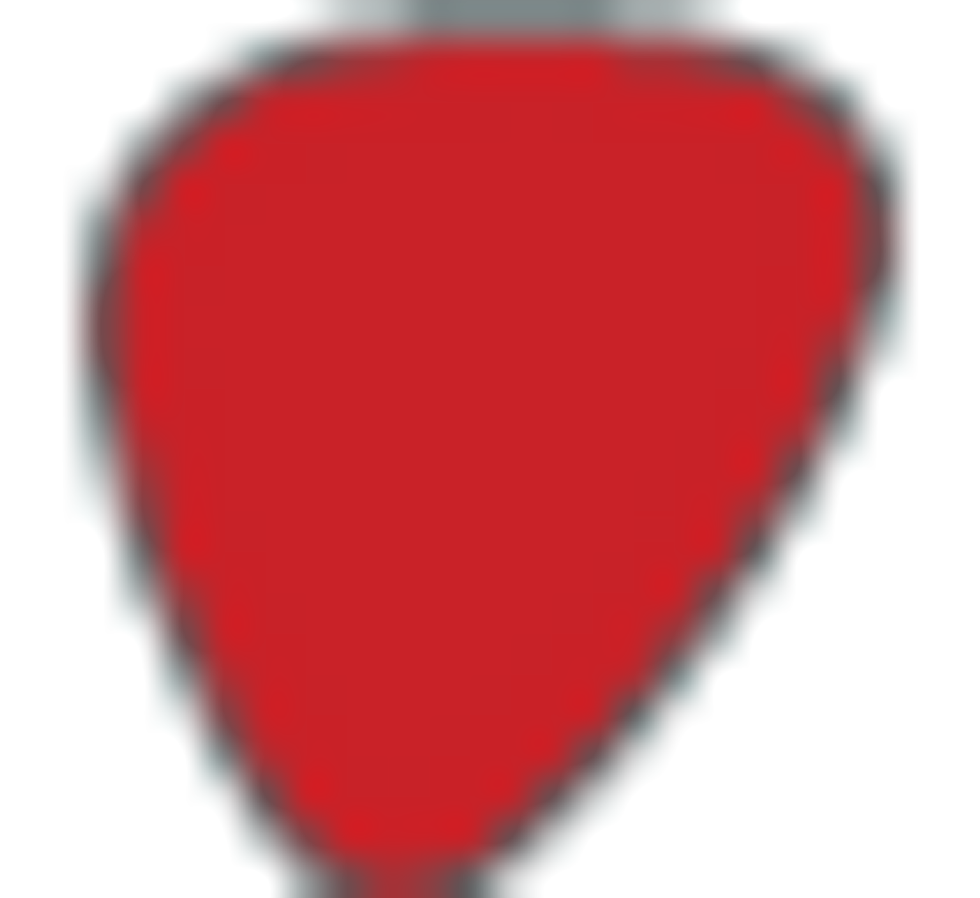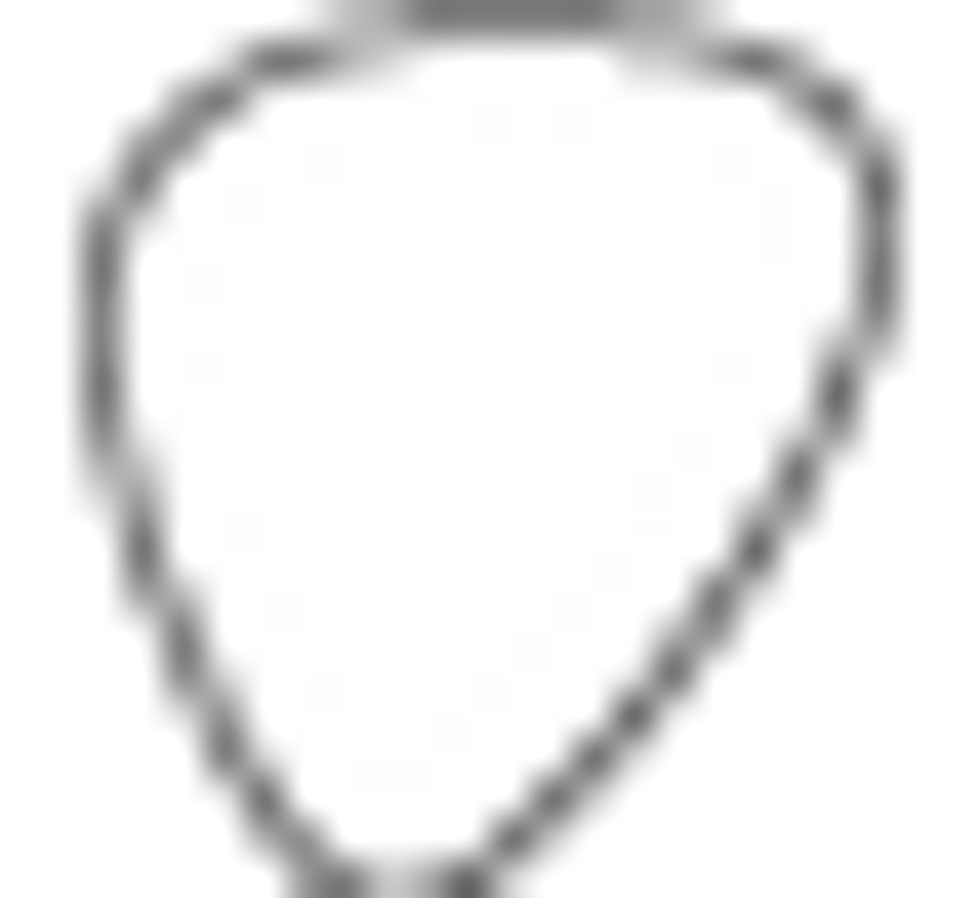 Street:
$1,699
Egnater
egnateramps.com
The back panel sports a serial effects loop with send and return level controls, the aforementioned reverb level controls, an XLR line out, and MIDI in and thru jacks for assigning the amp's functions to a separate controller. There's also a bias adjustment panel for convenient power tube replacement, and the Armageddon can also accept EL34, 6550, KT66, KT77, and JJ-branded 6V6 power tubes if you want to change the character of the amp more profoundly.
Egnater designed and tuned the cabinet specifically to handle the Armageddon's power and punchy low end. The AR-412 slant and straight 4x12s are built from birch ply and are loaded with two Celestion G12T-75s and two Celestion Egnater Elite-100 speakers. The cabs automatically sense the amp's impedance setting and match the amp to keep it from being damaged. Plus, there's an XLR jack that delivers a mic emulation (which can be switched to simulate center-cone or edge-of-cone placement) to a mixing console.
A Day of Reckoning
I haven't encountered very many high-gain amps with a clean channel as sparkling and lush as the Armageddon's. The highs are smooth and crisp and reveal copious pick detail. The amp delivers a very nice American-style voicing that has a lot in common with a blackface Fender, but with a stronger and more pronounced low end. The voicing switches are very effective in further tightening the lows and adding a touch of brightness, and the EQ is wonderfully responsive.
The amp's digital reverb is programmed with a hall-type voicing that's friendlier to higher-gain tones. It has no real bounce to speak of—this is more of a controlled ambient sound that doesn't react too much to harder picking. But its deep and lush tonality adds pleasing dimension to the amp's clean tones, and the trail feature makes switching to other channels sound smoother and less jarring.
Things start to get hairier with a switch to channel 2, which has much more of a classic Egnater voice—an upfront and muscular midrange, rounded highs, and tight lows. By keeping the preamp gain below 12 o'clock and making use of the channel's three voicing switches, it's easy to get those lower-gain classic rock and blues tones offered by the company's Tweaker 88 and Renegade amplifiers.
As soon as the gain reaches around 1 o'clock, the mids take on a gutsier, more aggressive sound that lends itself to late-'70s power metal, and '80s hard rock. If you're using hotter pickups though—the Tom Andersons in the Les Paul Custom used for this test, for instance—it's best to keep the gain set right at the point where there's just a slight bite on the top end, and then use the channel volume, EQ, and density controls to dial in the punch. It's a great technique for keeping a clear and consistent tone that doesn't turn into mush.
Egnater AR-412 Cabinet
Ratings
Pros:
Useful mic emulation output. Solid construction. Tight and powerful sounding.
Cons:
Needs a lot of power to really sound its best.
Tones: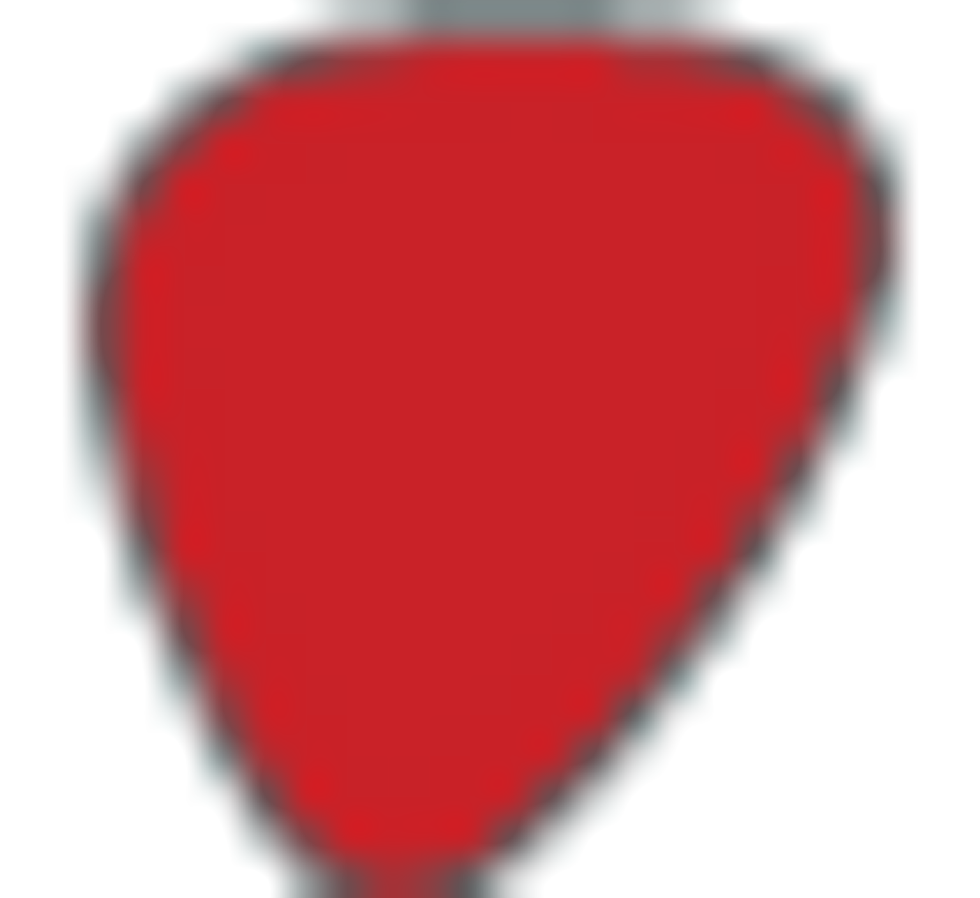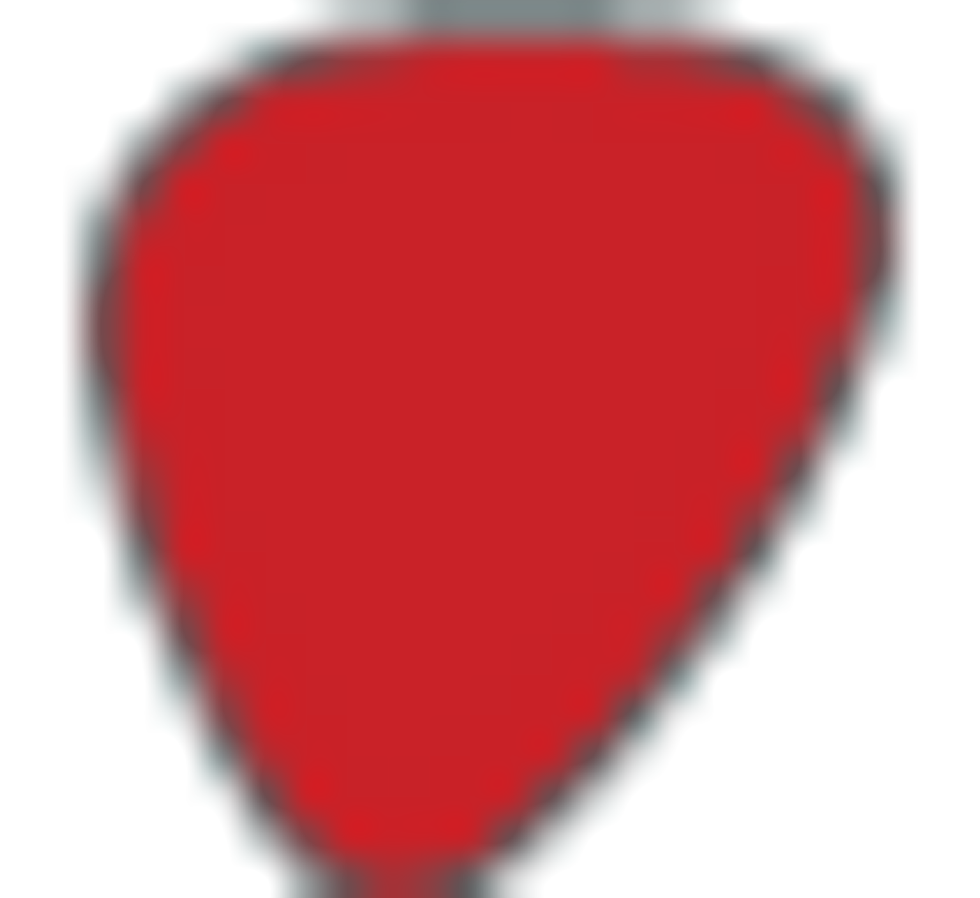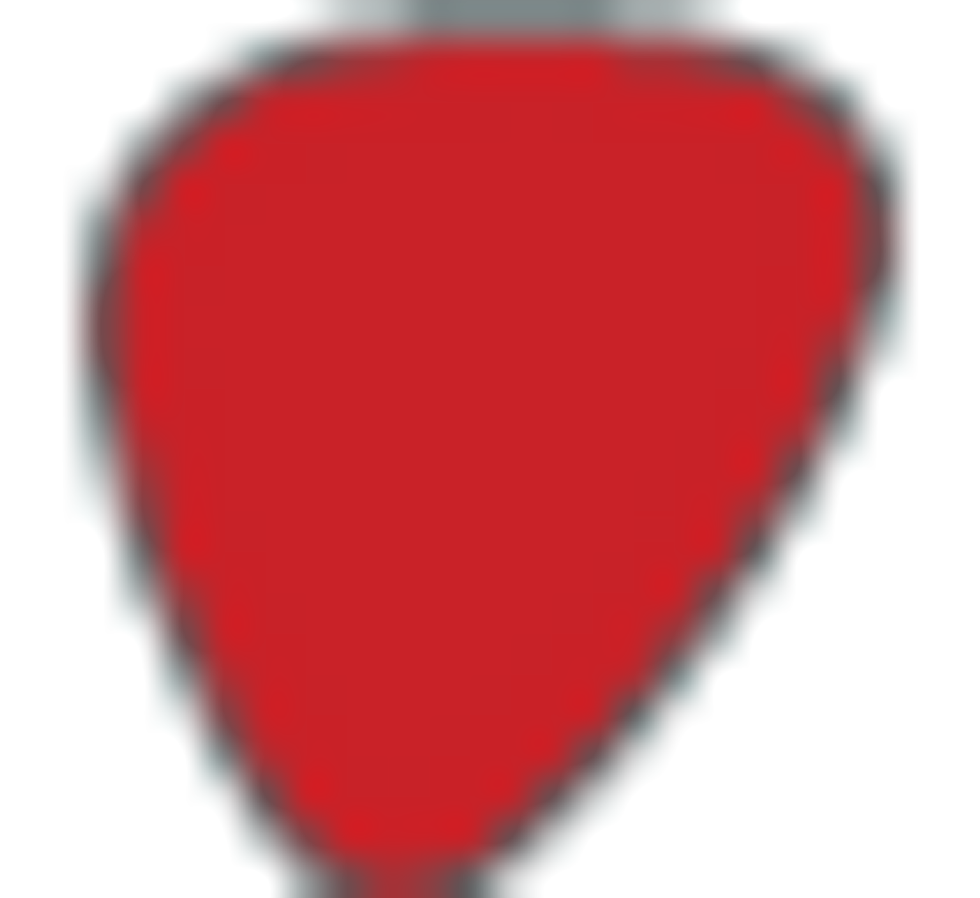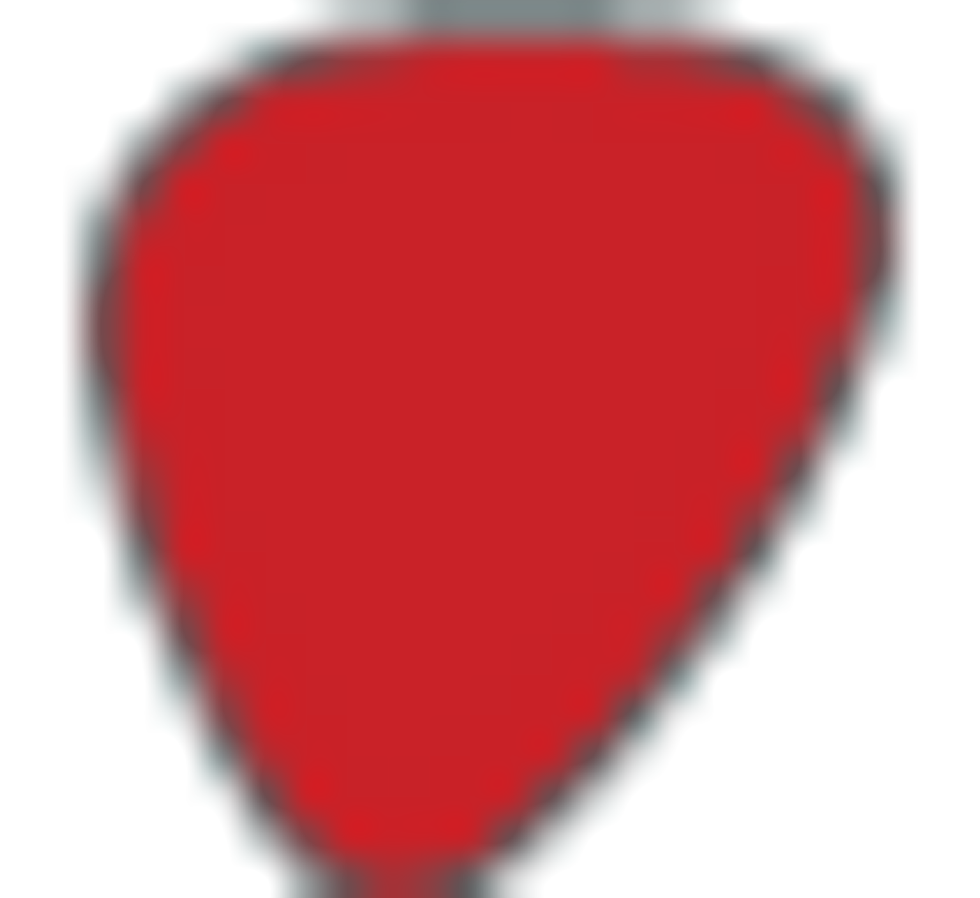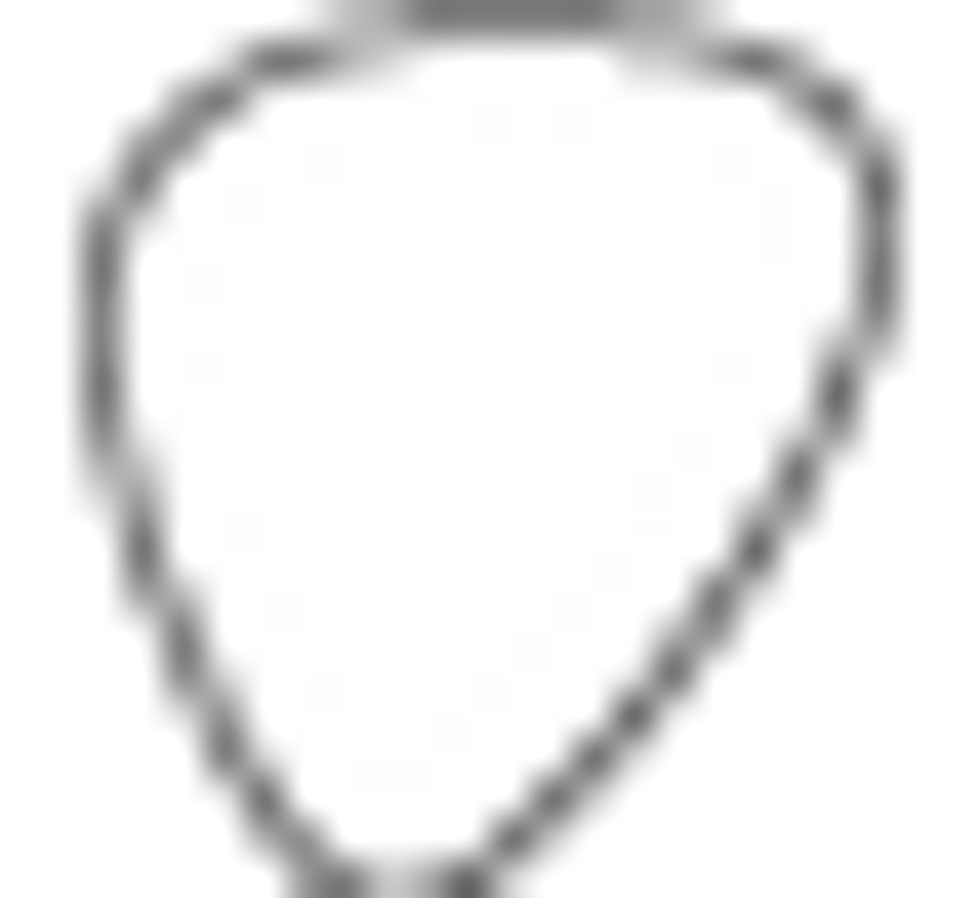 Versatility: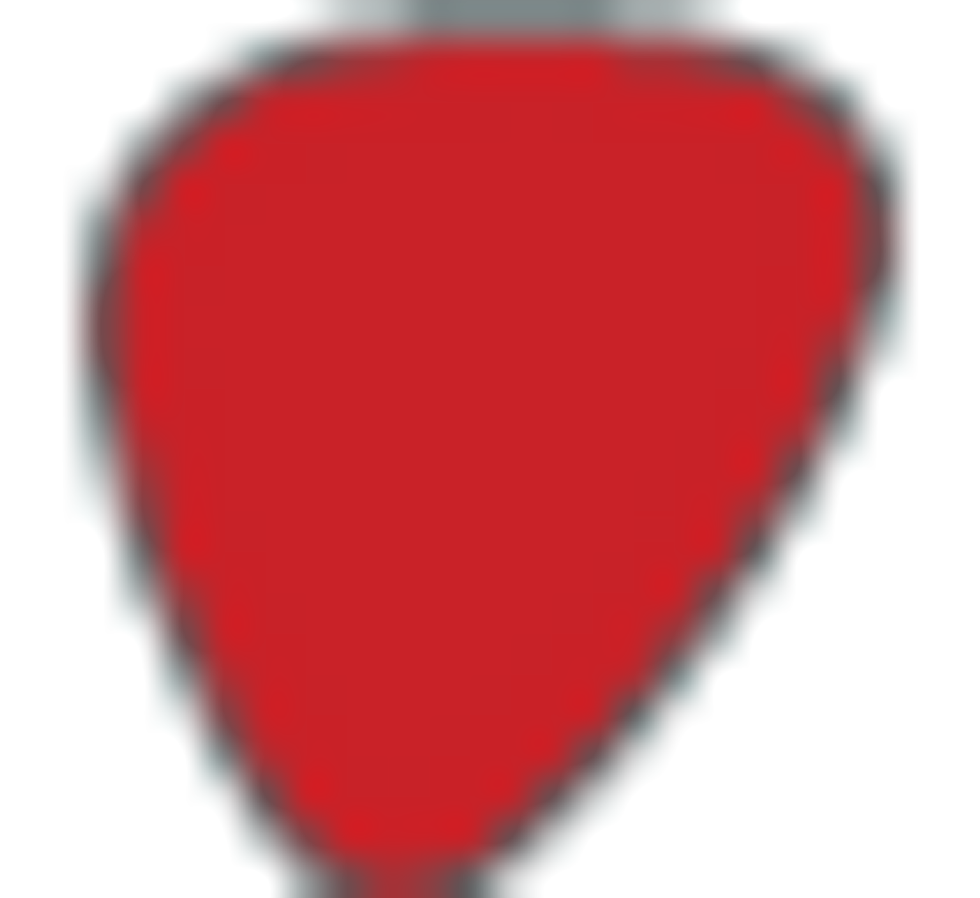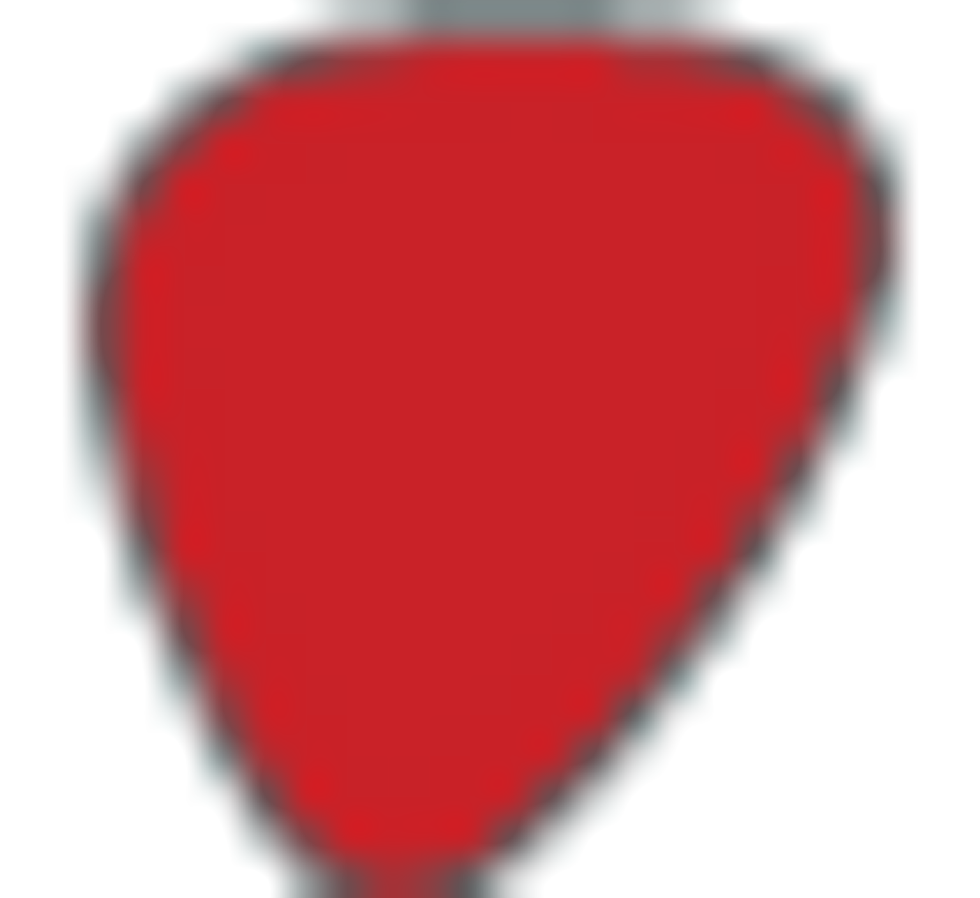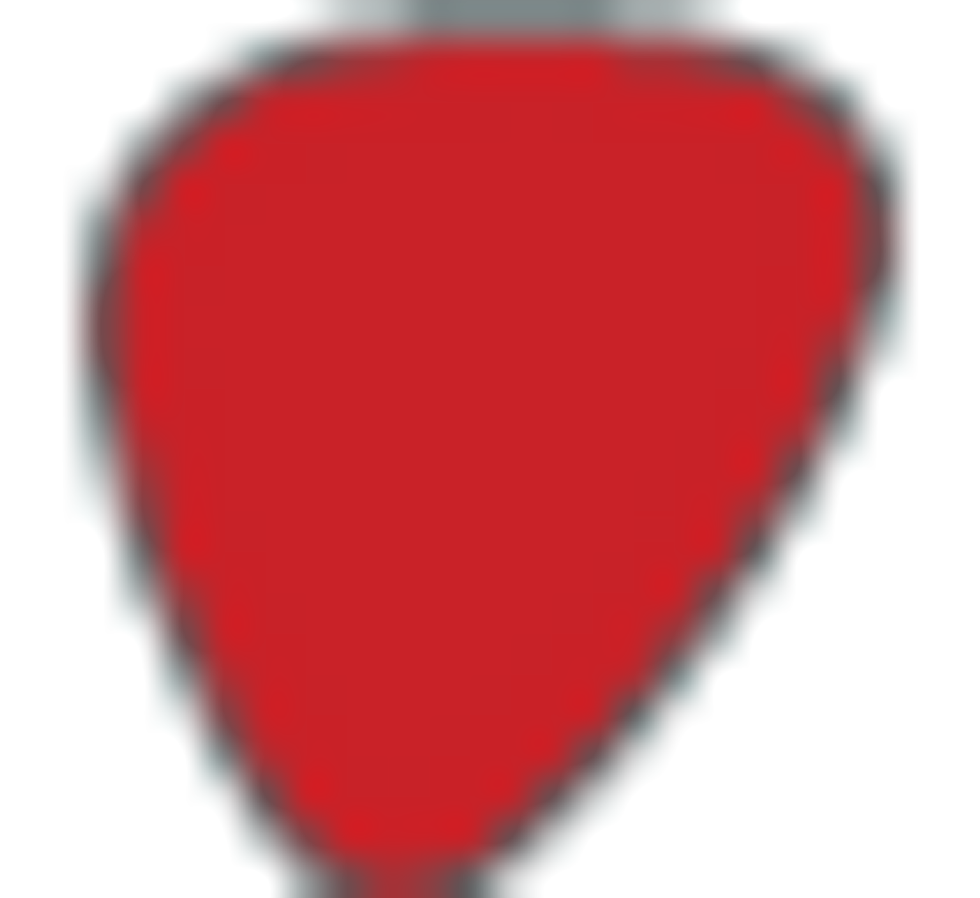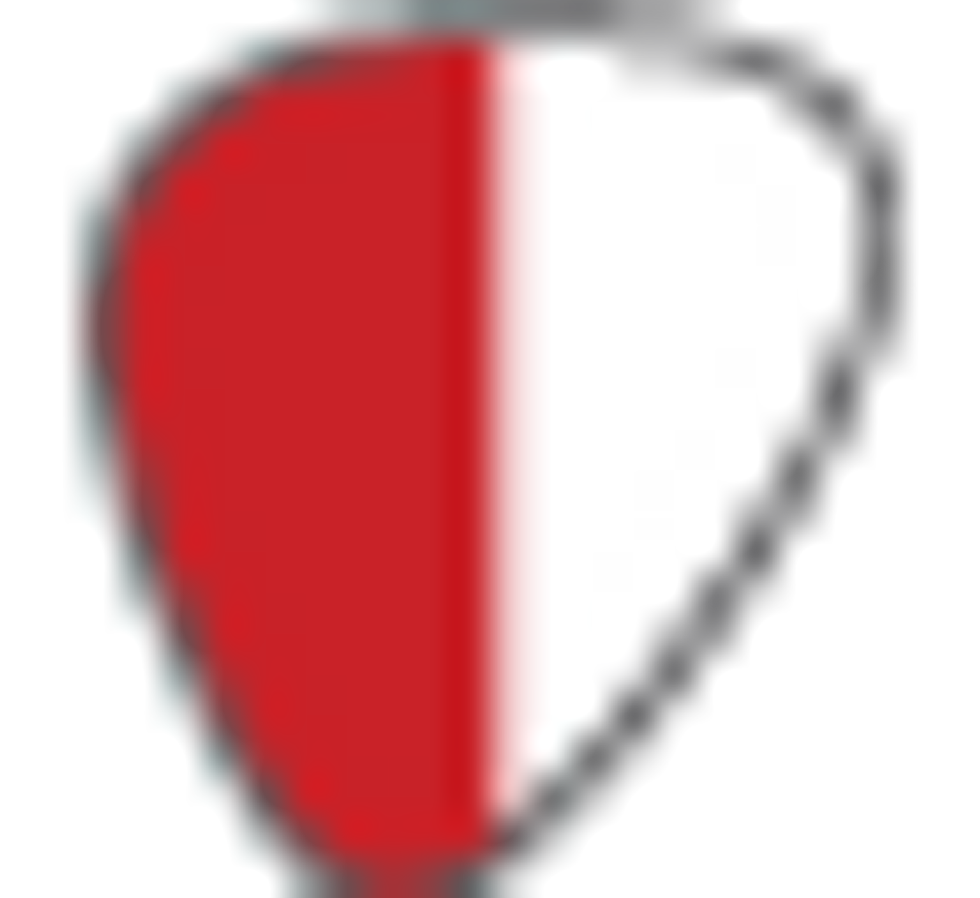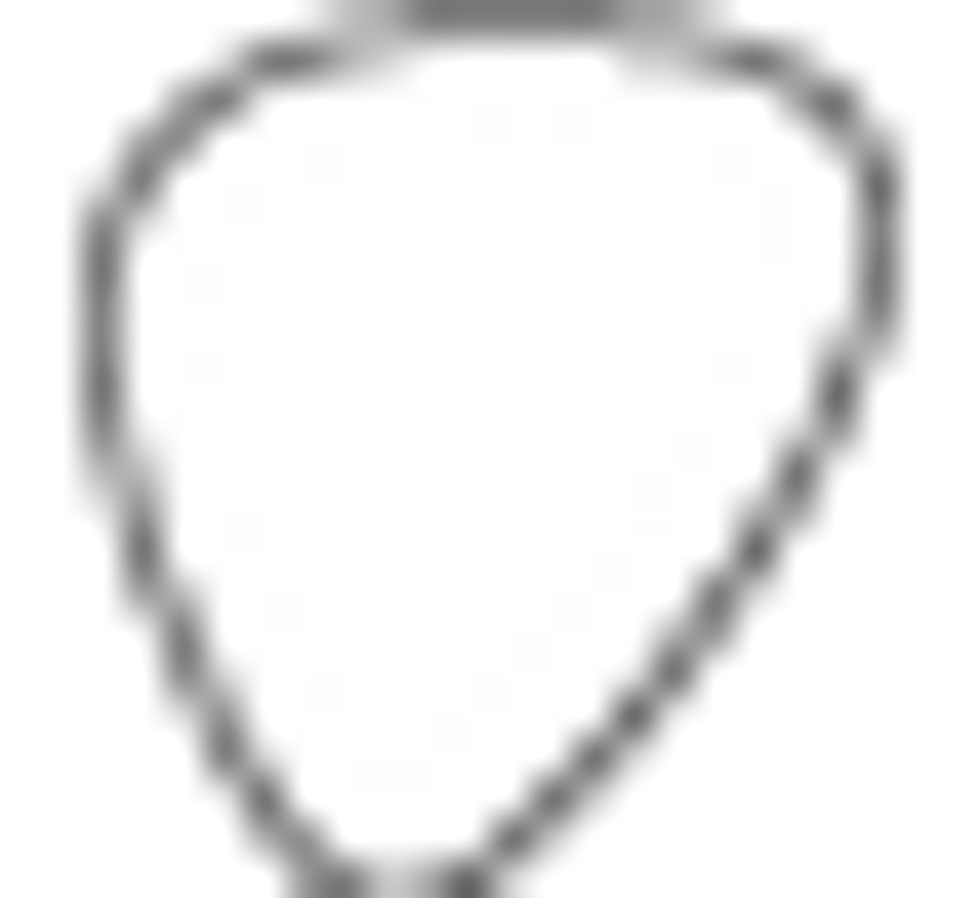 Build: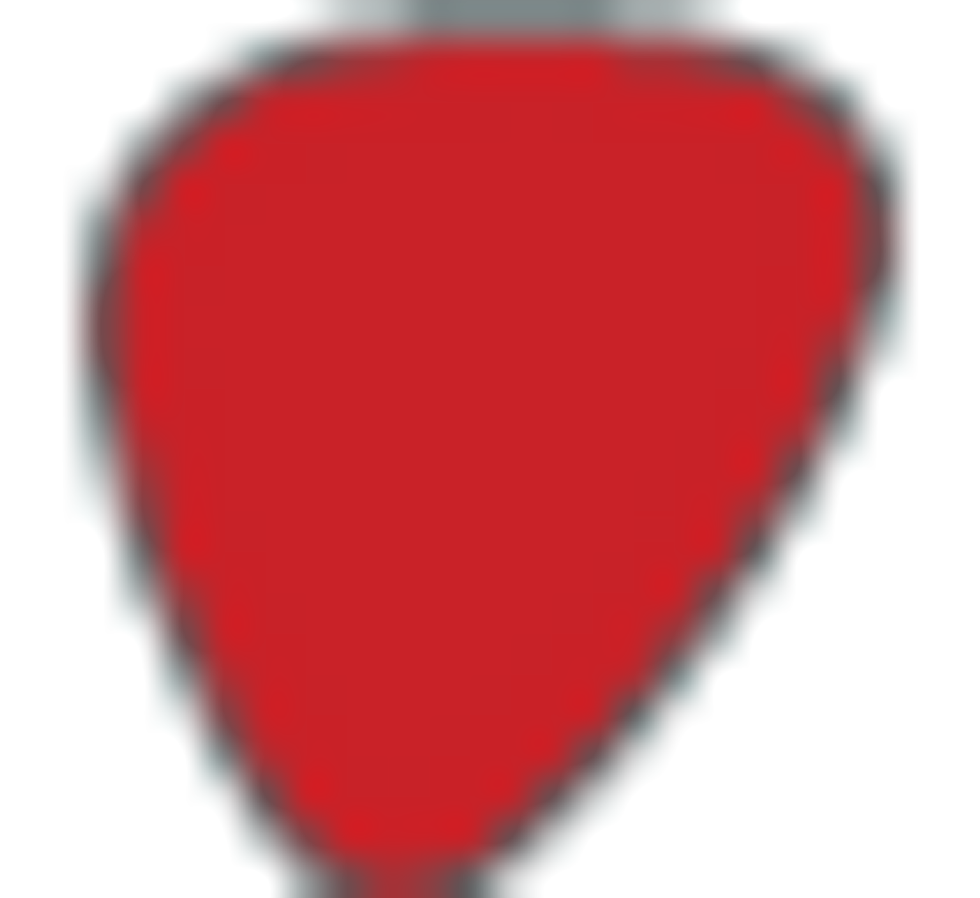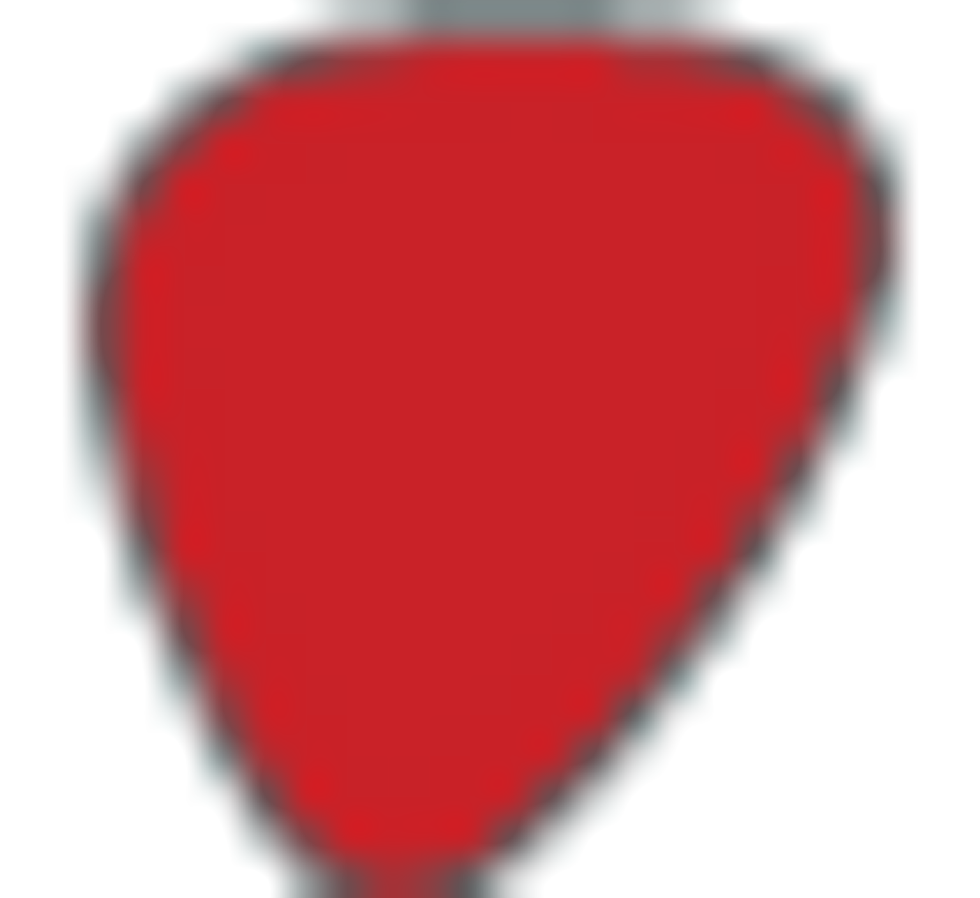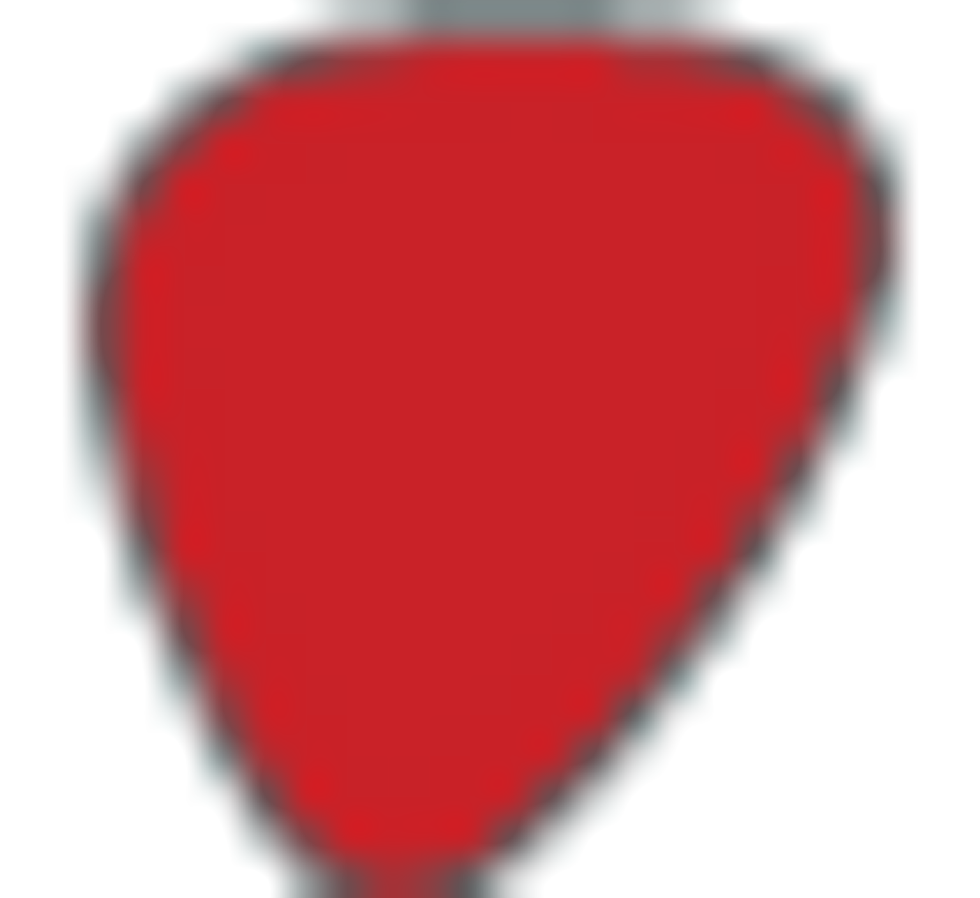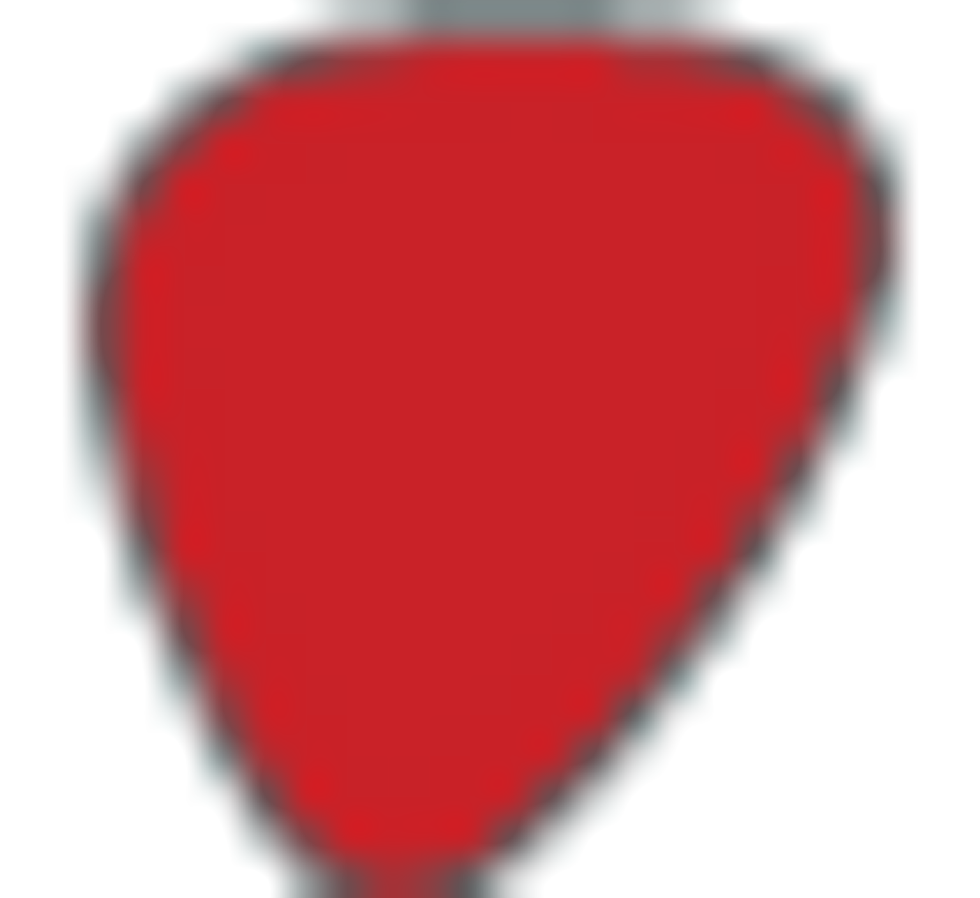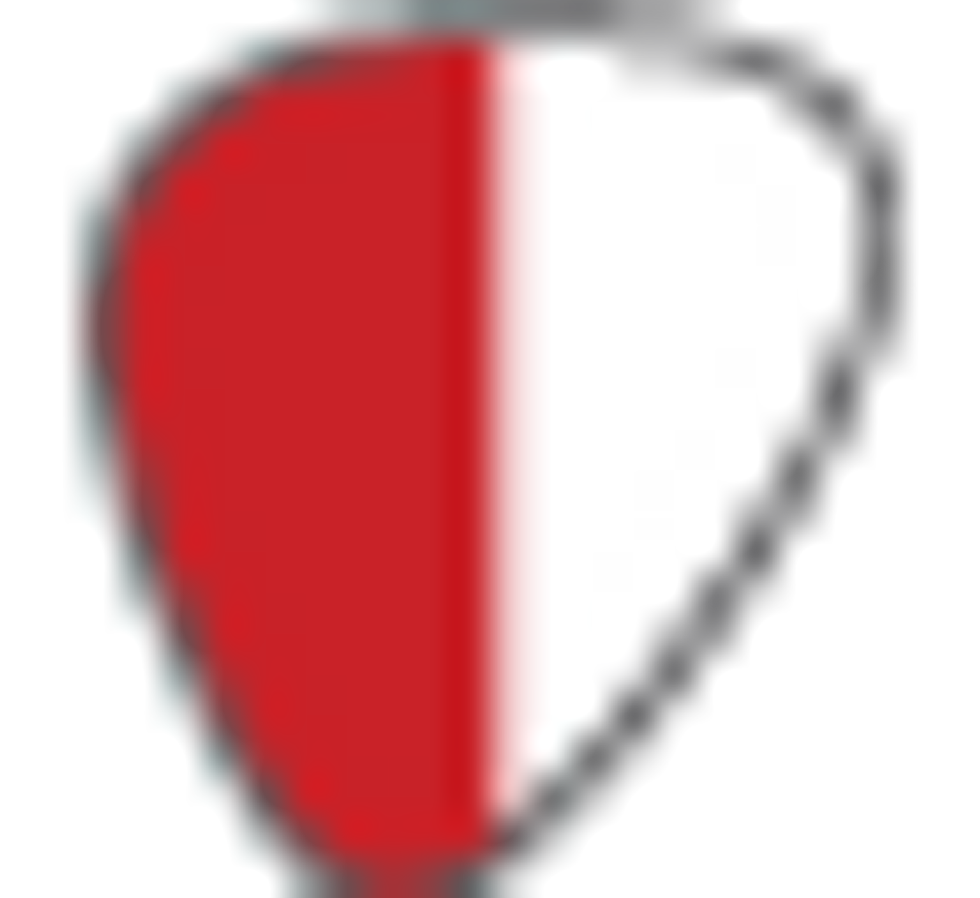 Value: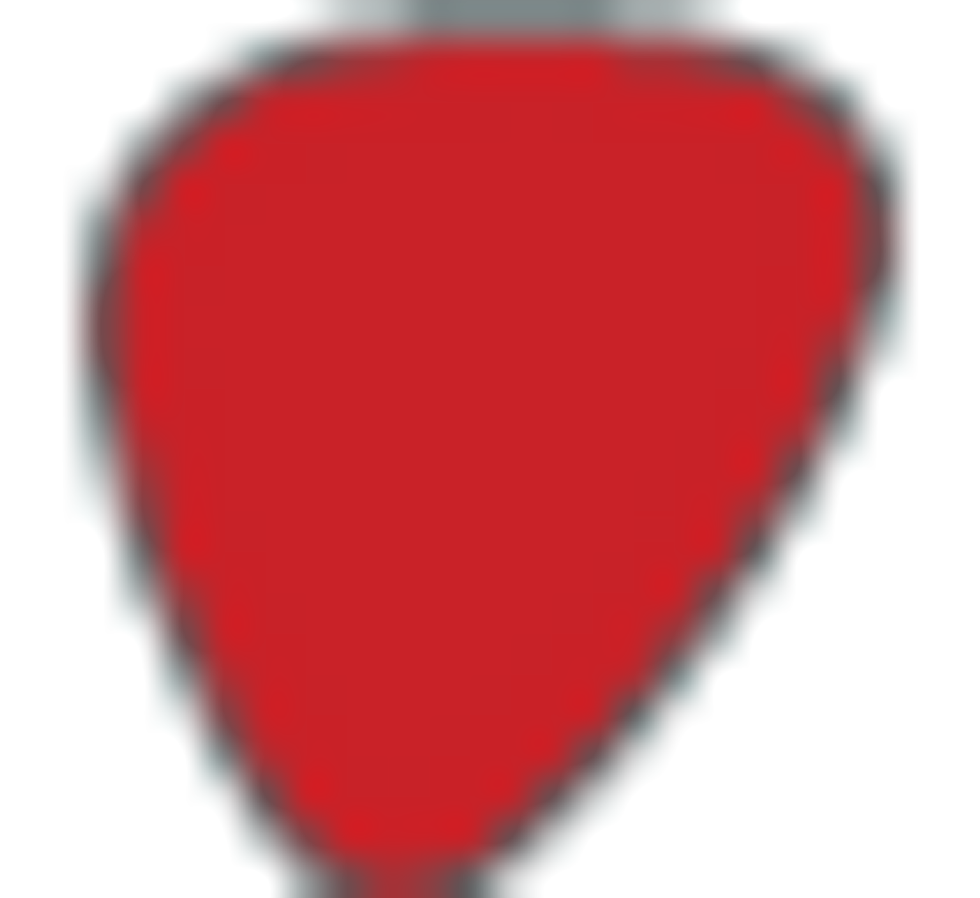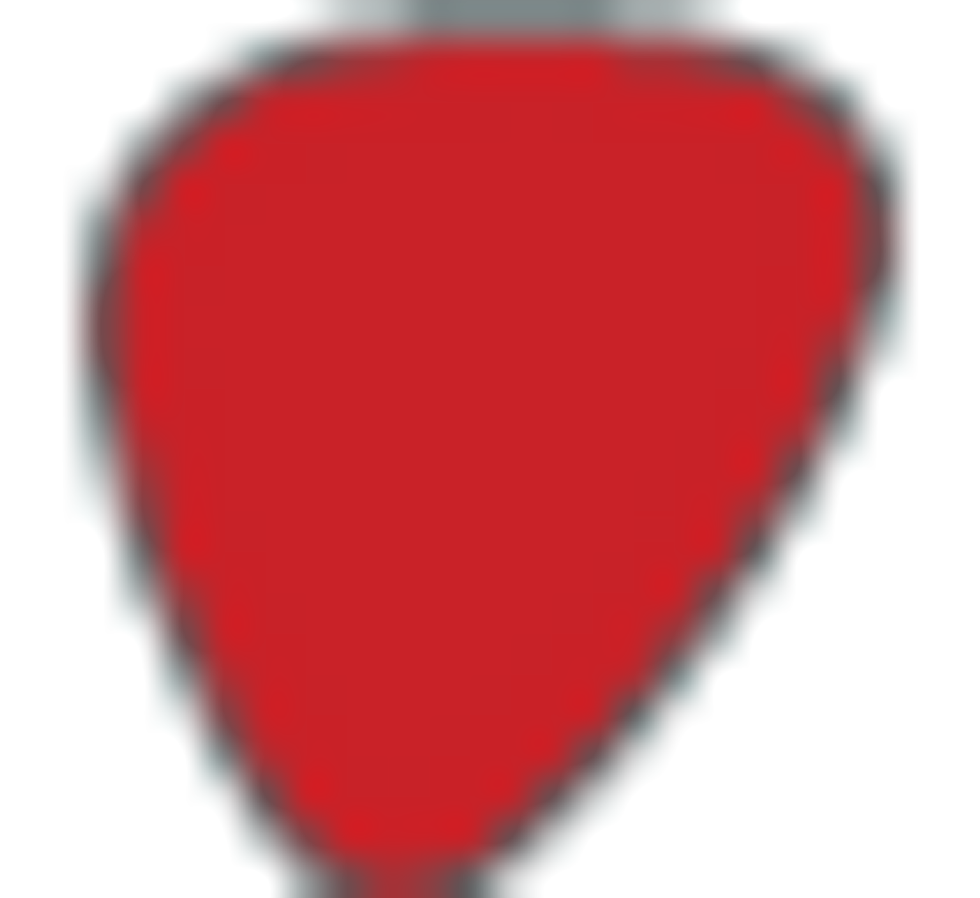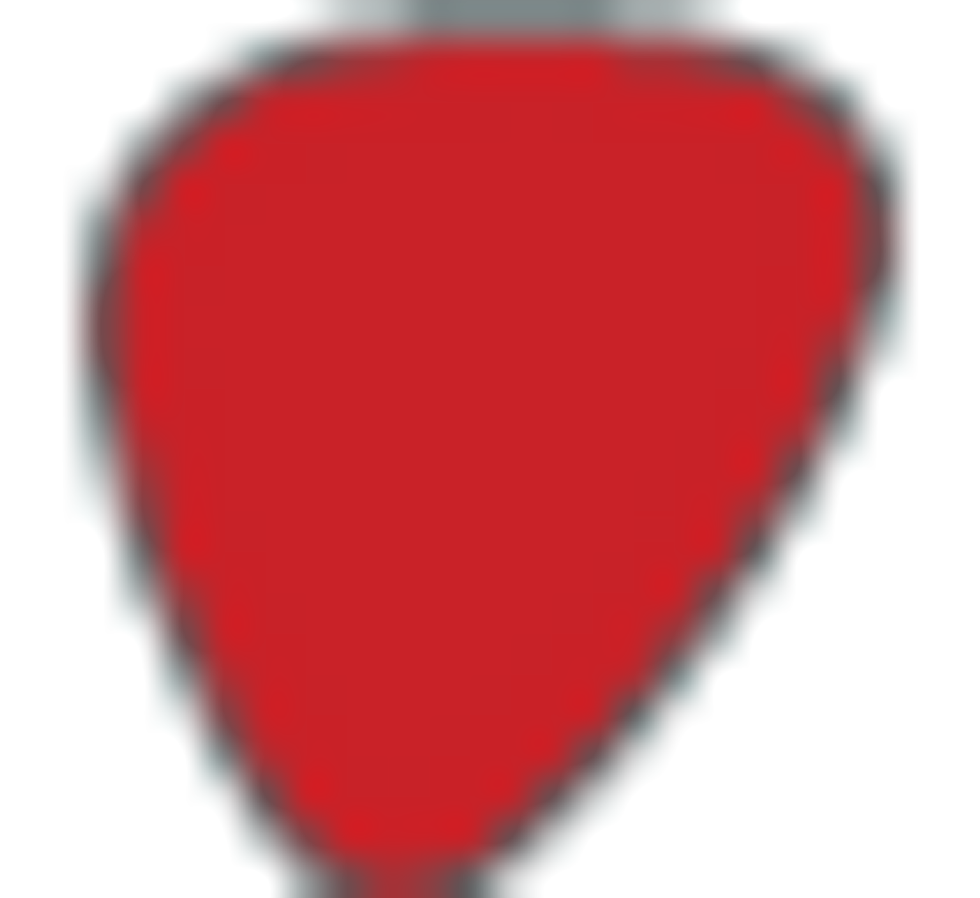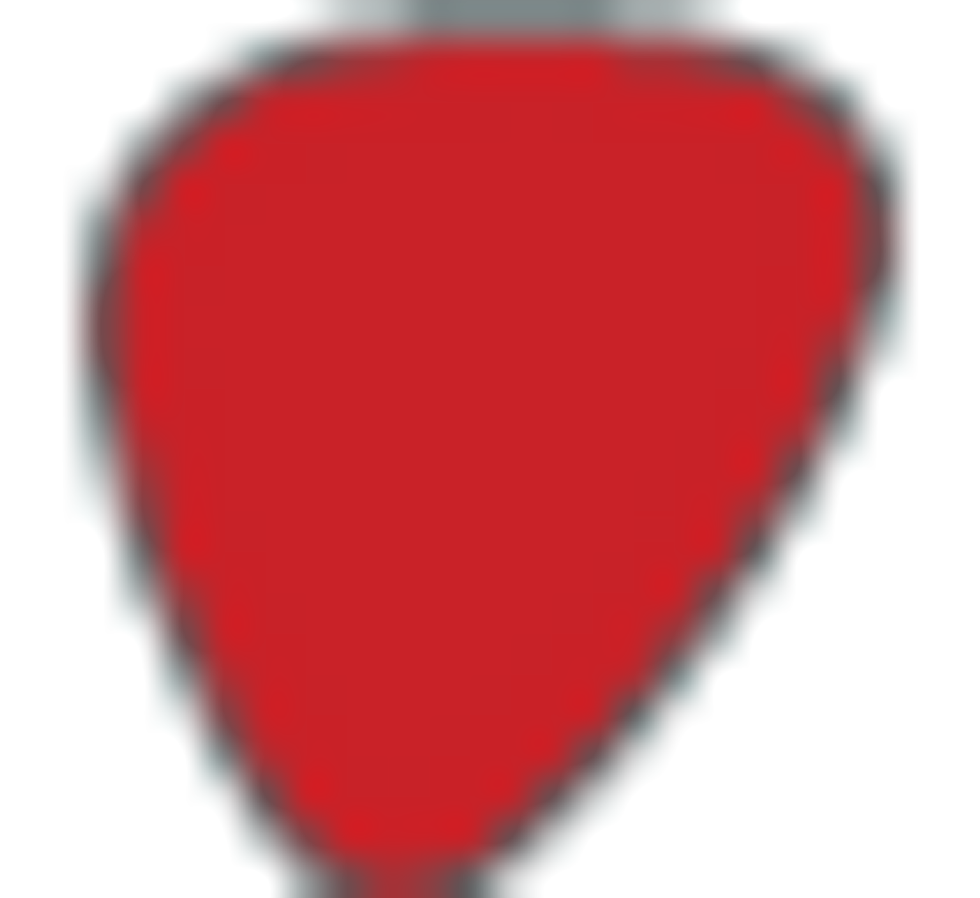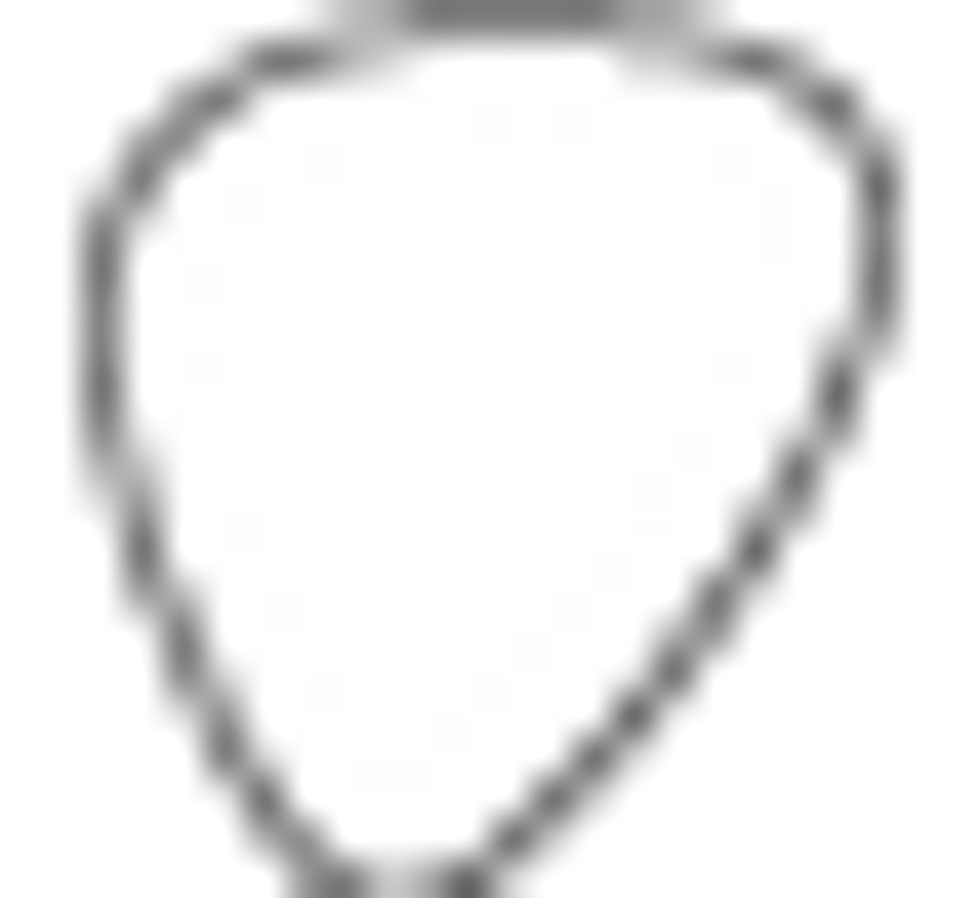 Street:
$899
Egnater
egnateramps.com
Channel 3 reveals exactly why the Armageddon earned its namesake. Its gain capabilities are way beyond channel 2, and the extended low-end response makes it perfect for dropped tunings. With a Gibson Les Paul Studio Baritone out front, channel 3 filled the room with thick, brutal lows that were astonishingly tight. Kicking in the master midrange function with a scooped setting delivered a fat low end and vicious highs. The channel could be pretty noisy at times, but the ISP Decimator circuit made short work of any feedback and noise issues, and tightened up the tone. You do, however, have to adjust the control carefully so it doesn't squelch the tone and kill the sustain.
For as much gain as the Armageddon's channel 3 has on tap, it's not very forgiving with sloppy picking techniques. The lows are very sensitive to pick attack, which results in a boomier sound if you hit the strings hard. The AR-412 cab keeps up with quick galloping thrash and tight-fisted staccato riffs without any loss of detail, and the low end is extremely tight. The cab also does a great job handling high volumes, but at lower volumes it has a tendency to sound a little thin. It really sounds best when it's pushing a lot of air.
The Verdict
The Armageddon and AR-412 cab is a fantastic setup for the modern metal guitarist who wants extreme gain, total control, and exceptionally tight delivery. The setup can reward you with outstanding high-gain tone—especially when you pay close attention to your picking cleanliness. Plus, the amp has got a pretty killer clean channel, a rare find in modern high-gain amps such as this. Top all this off with superb build quality, multiple switching options, brilliant noise reduction circuit, and master midrange control, and you've got a rig that's ready, willing, and able to bring metal heads to their knees.