Fuchs Releases Mantis Jr.
Available in both 50- and 100-watt versions, the Mantis Jr. is the latest addition to Fuchs'' Mantis line.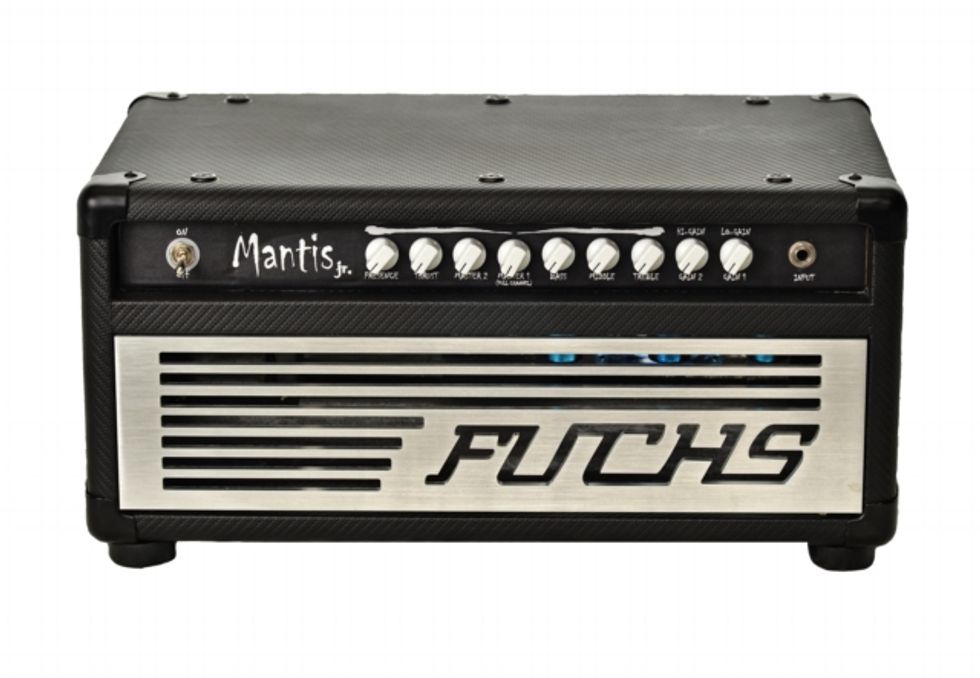 Clifton, NJ (February 19, 2013) -- Fuchs Audio Technology is proud to announce the introduction of the Mantis Jr. to its Mantis line of amplifiers in Spring 2013.
The Mantis Jr. is based on the ODS/Casino sized chassis platform, has two channels with a shared Bass, Middle, Treble tone stack, a passive effects loop, and 4-8-16 ohm outputs and will include a 2-way foot switch for channel switching and gain boost. The two channels each feature a distinct voicing: Channel-1 is a traditional classic English style EQ with tons of gain on tap, cleans up easily from the guitar, and works equally well for chunky rhythm or "brown sound" lead tones. Channel-2 features a higher gain structure with a more strident clipping structure for "modern rock and metal tones". This amp also features an internal user adjustable preset gain boost, has both a presence and thrust control which alter the damping and voicing of the high and low end of the power amp section respectively.
Available in 50 and 100 watt models, both models can operate 6L6 or EL-34 tubes, while the preamp features 3- 12AX7 tubes. The amps are built on aluminum chassis for light weight and superior tone. The power and output iron are custom made in the USA by Heyboer Corp. The amp features single point grounding, regulated DC power for the filaments and all relays. The Mantis Jr. will be available in as both a head, as well as 112 and 212 combo configurations.
Pricing information
MAP: 50-Watt head: $ 1,795.00 , 100-W head: $ 1,995.00.
For more information:
Fuchs