The new model was previously only available in Fender's Tone Master combos.
Tempe, AZ (August 26, 2020) -- The Jensen N12K, a Vintage Neodymium speaker is now in stock and available for purchase from CE Distribution. The N12K was previously only available in Fender Tone Master amps but is now available for purchase as a standalone speaker.
The N12K delivers warm, full-bodied tone with remarkable headroom and just the right amount of brilliance and sparkle. It produces true original American tone in a modern and lightweight 12 inch, 4.41 lb. speaker.
Jensen worked in conjunction with Fender to develop the N12K. This speaker was designed for the new Fender Tone MasterTM Deluxe Reverb and Twin Reverb. The process of developing the N12K involved extremely accurate analysis and optimization of the overall sound, starting from the same seamed-cone membrane used in the C12K. The frequency response curve of the two speakers is strikingly close, as well as most of the key elements and parameters.
Our guitarists describe this speaker as heavy on the mids with a solid, straightforward tone. Presented with overdrive distortion, it powers through with lows that are bold and heavy.
CE has been supplying music stores, repair shops and OEMs for over twenty years, offering the most extensive variety of products for guitar and guitar amps available. CE Distribution is known for honesty, quality, availability, same-day shipping, and excellent customer service. Whether you are building or repairing electronic gear or are reselling parts, CE Distribution is your partner in meeting your needs.
Music stores, repair shops, and OEMs can contact CE Distribution cedist.com or call at 480-755-4712. Pre-registered wholesale businesses can order directly from CE Distribution; for retail sales visit Amplified Parts at amplifiedparts.com.
For more information:
CE Distribution
The pairing of Egnater''s Armageddon and AR-412 cab is a fantastic setup for the modern metal guitarist who wants extreme gain, total control, and exceptionally tight delivery.
The Armageddon is Egnater Amplification's flagship offering to modern metal guitarists. Egnater has dipped their toes into the high-gain waters before—notably with the Vengeance amplifier. But the Armageddon's extensive features, incredible power, and skull-crushing tone make it quite unlike any amp they've released before. It's geared towards the modern metal guitarist who needs a window-rattling amp that can be tweaked to perfection in any situation. And with 120 tube-driven watts, the triple-channel Armageddon delivers pure metal fury, blistering overdrive, and knockout clean tones.
Metal Command
The Armageddon's all-tube circuitry is housed in a durable steel chassis and generates that bludgeoning 120-watts of power from a quartet of 6L6 power tubes. The standby switch also serves as a half-power switch, so it's easy to drop down to 60 watts for lower volume and headroom. The preamp's substantial array of six 12AX7 tubes glow menacingly—ready and willing to help unleash the Armageddon's merciless overdrive.
While it may look complicated, the amp is fairly forgiving and easy to control. There are three dedicated channels for clean, low-to-mid-gain, and over-the-top, beastly distortion. You can switch from channel to channel using a button next to the input jack, or from the included foot controller. Individual channel controls are arranged logically on the amp's LED-illuminated aluminum front panel. Channel 1 (for clean tones) uses its own 3-band EQ, while channels 2 and 3 have to share a EQ control set. Each channel has its own controls for setting preamp gain and channel volume, along with dedicated voicing switches for tightening response, adding brightness, and boosting gain. There's also an excellent digital reverb that can be set independently for each channel from the back panel.
Egnater also threw in ISP's Decimator G-String noise-reduction circuit for feedback abatement. Taken from the Decimator pedal, this circuit is popular with metal players because it tracks the guitar's signal rather than background noise, which makes staccato riffs and palm-muted rhythms sound tighter and cleaner.

The far-right section of the amp's faceplate features a handy set of global settings for low-end density, presence, master volume, and a brilliant master midrange section for fine-tuning those frequencies. Lowering the depth knob cuts the mids, while raising the control boosts them. The level control, meanwhile, sets the volume level when the section is turned on. It's activated from either a push button or from the foot controller, which gives you the ability to use it as a solo boost or instant midrange scoop for rhythm.
Egnater Armageddon
Ratings
Pros:
Rich-sounding cleans and gobs of fierce overdrive. Easy-to-use controls. Handy noise reduction circuit and master midrange controls.
Cons:
Reverb lacks bounce when you want it. Adding heaps of preamp gain congests the tone easily.
Tones: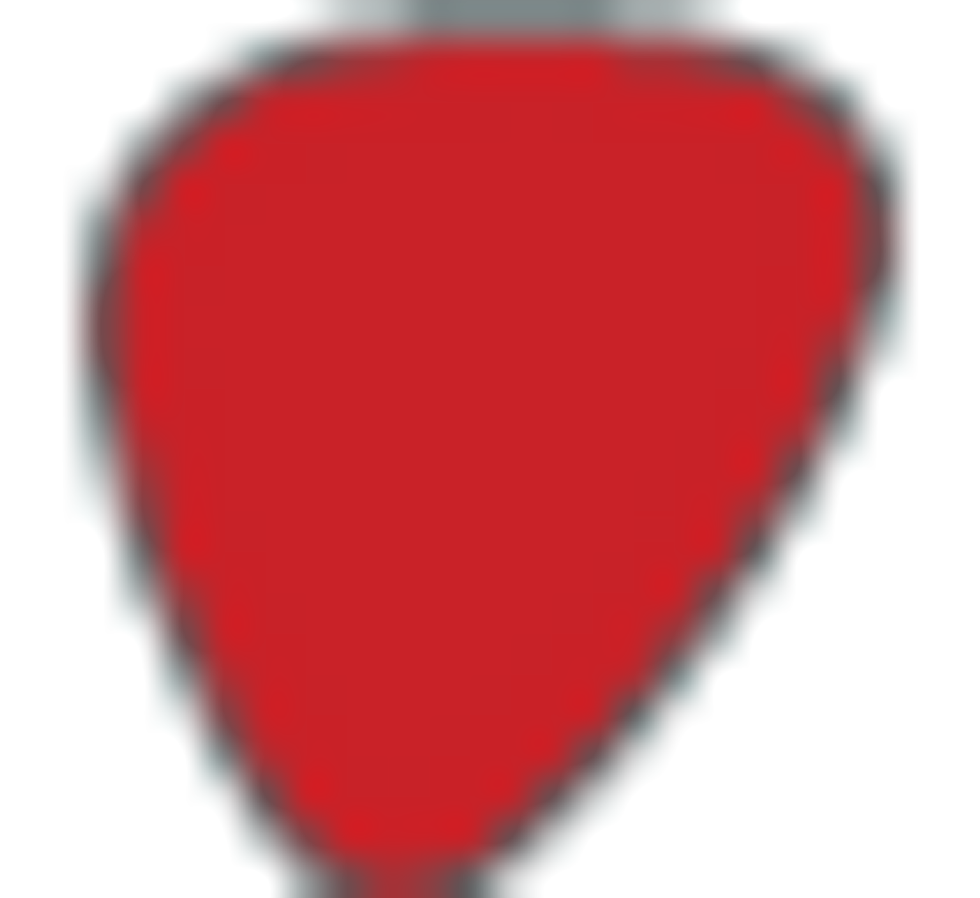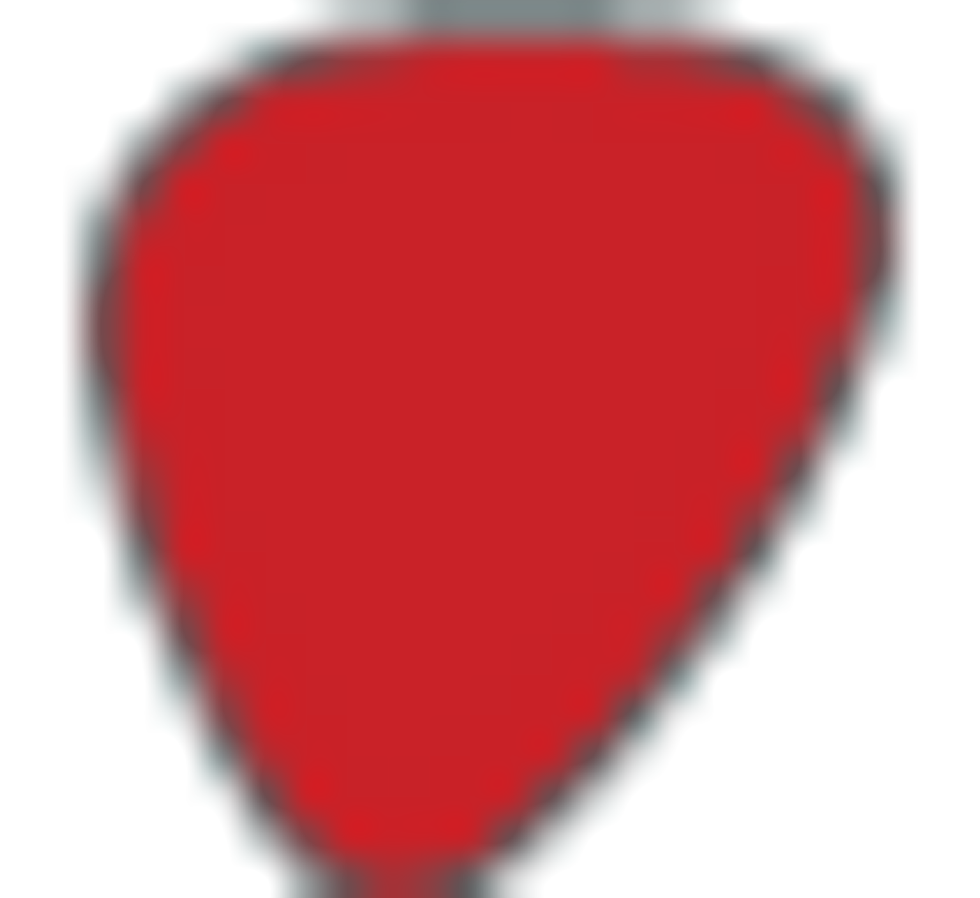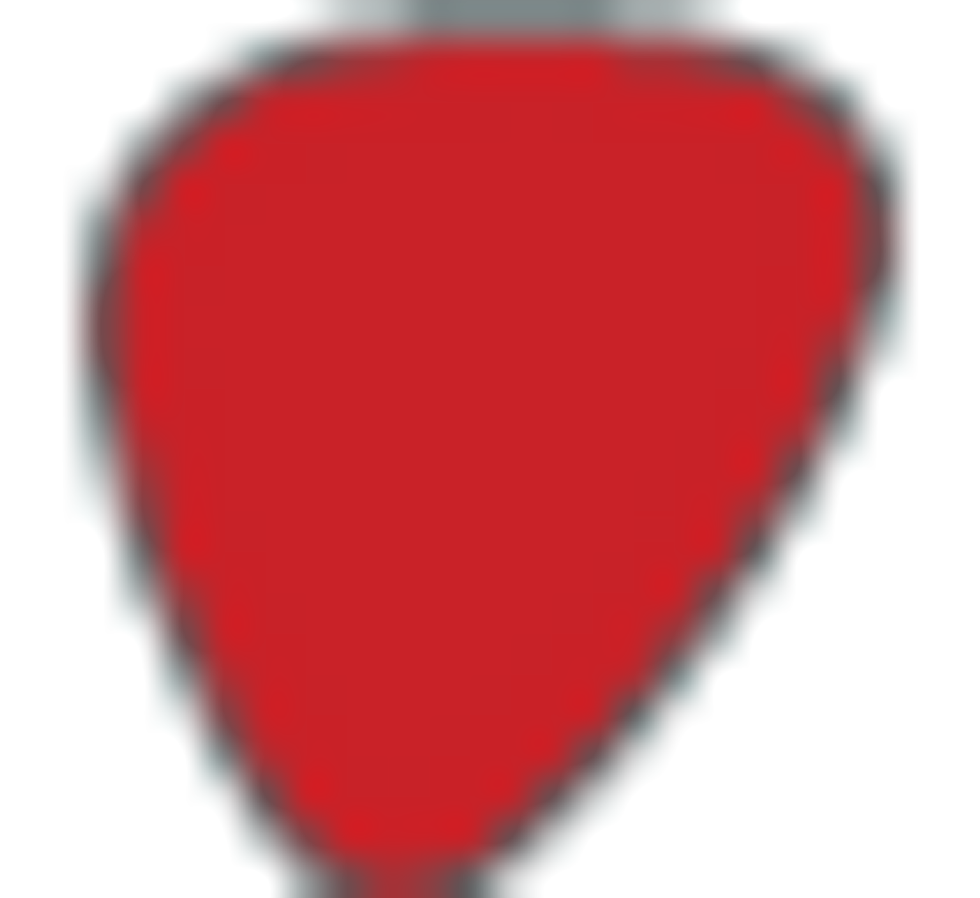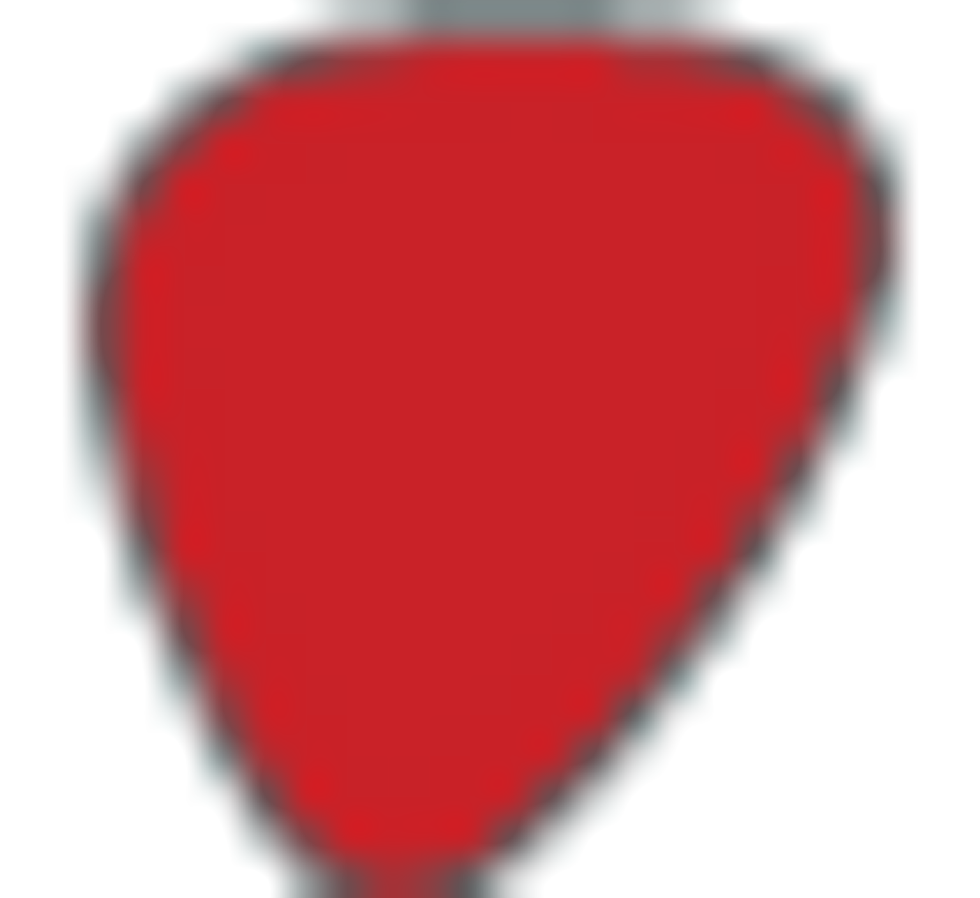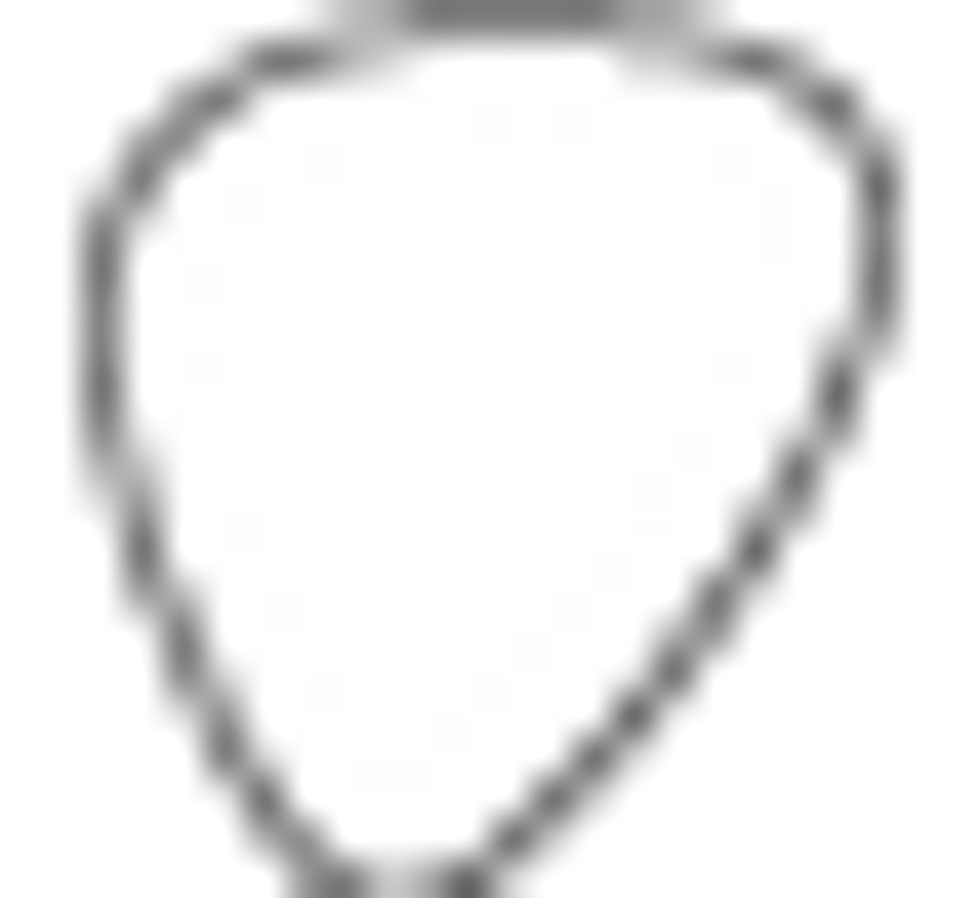 Ease of Use: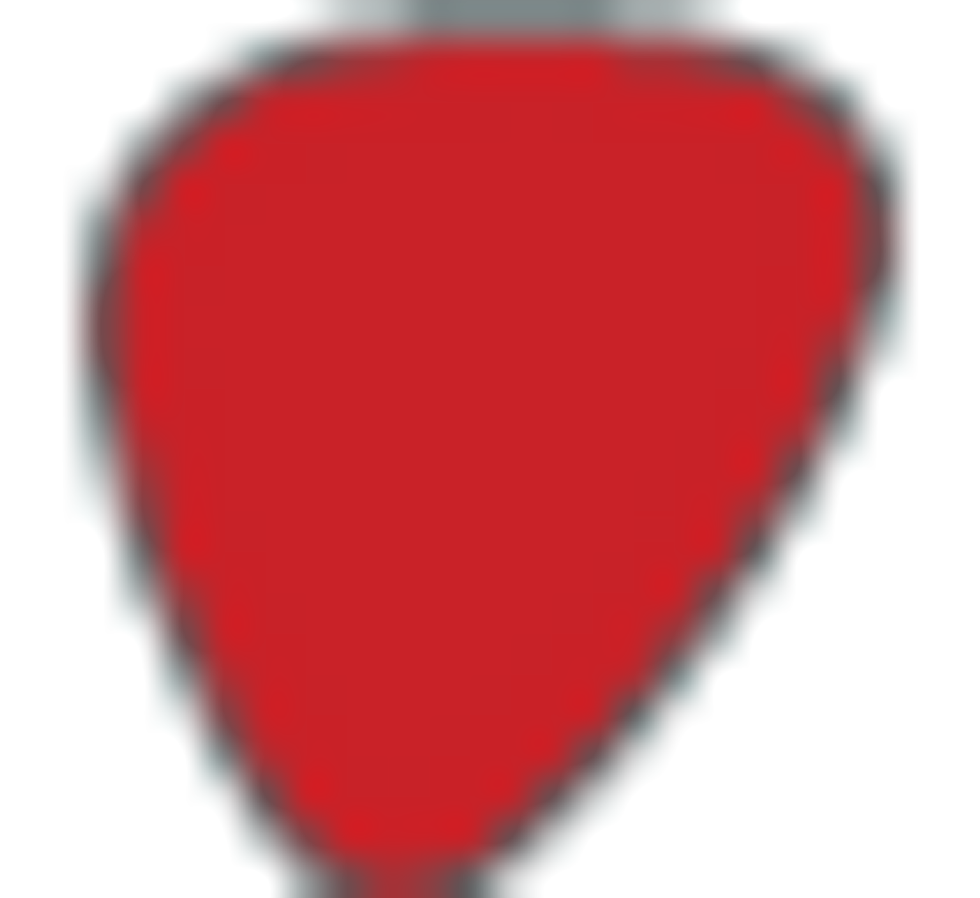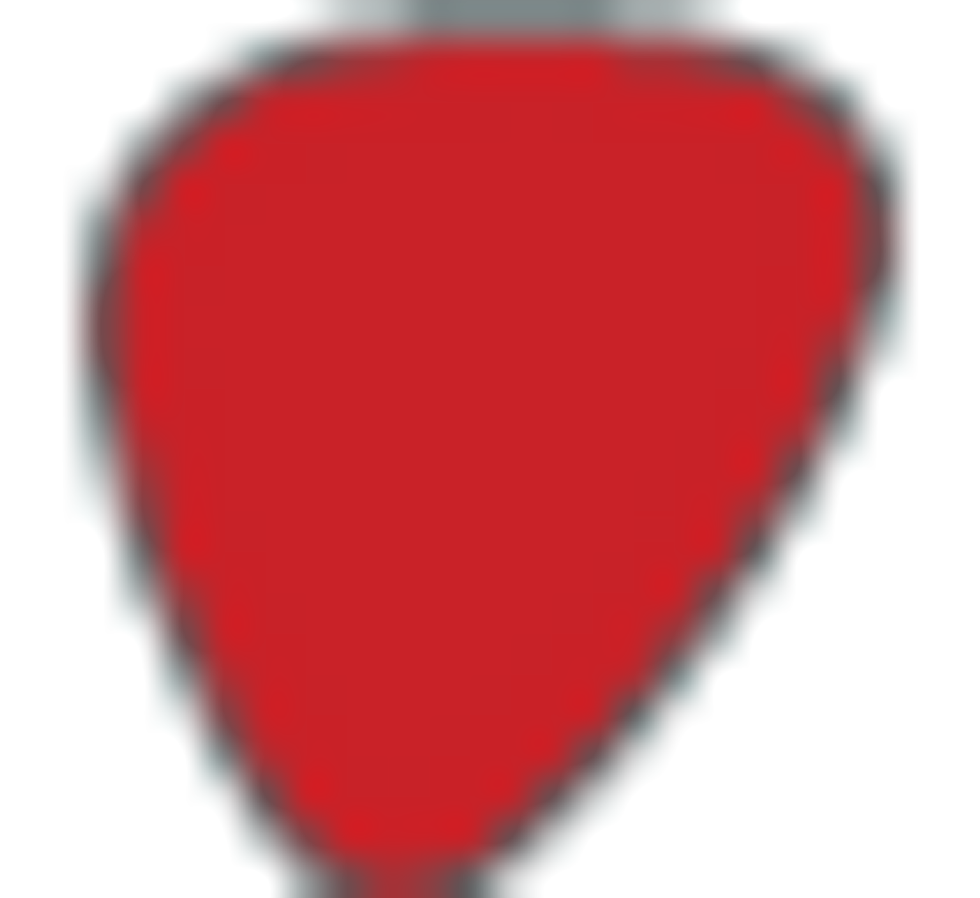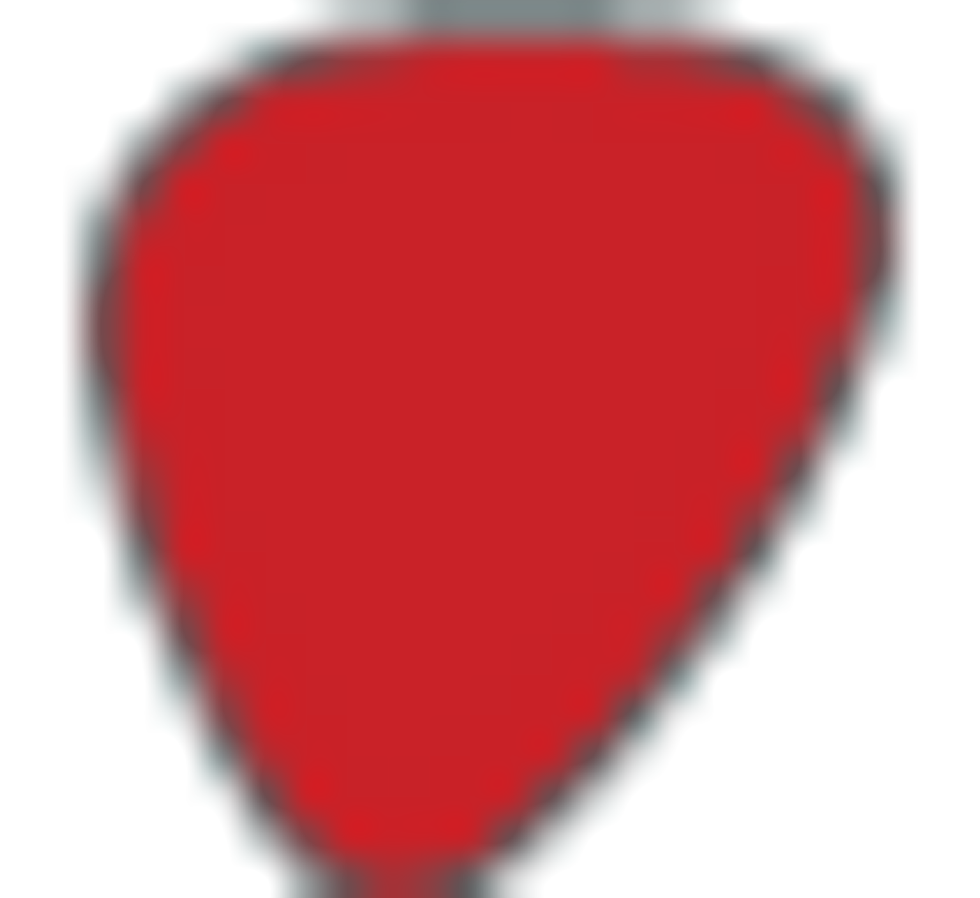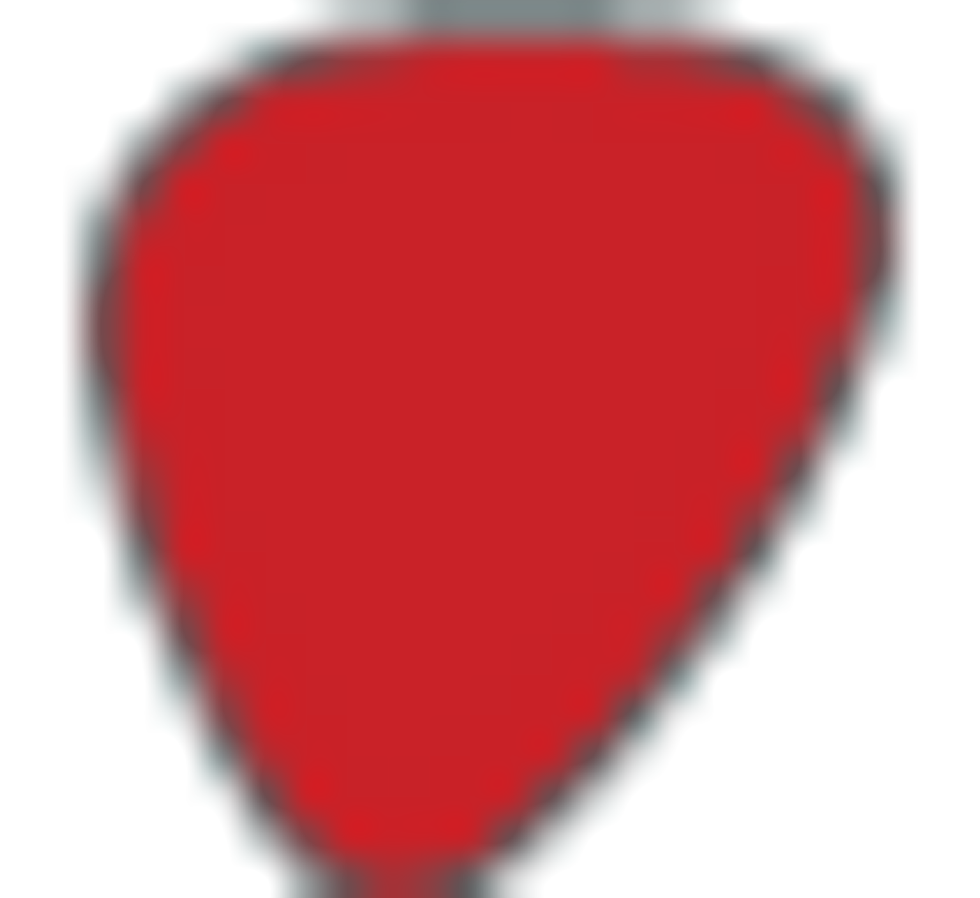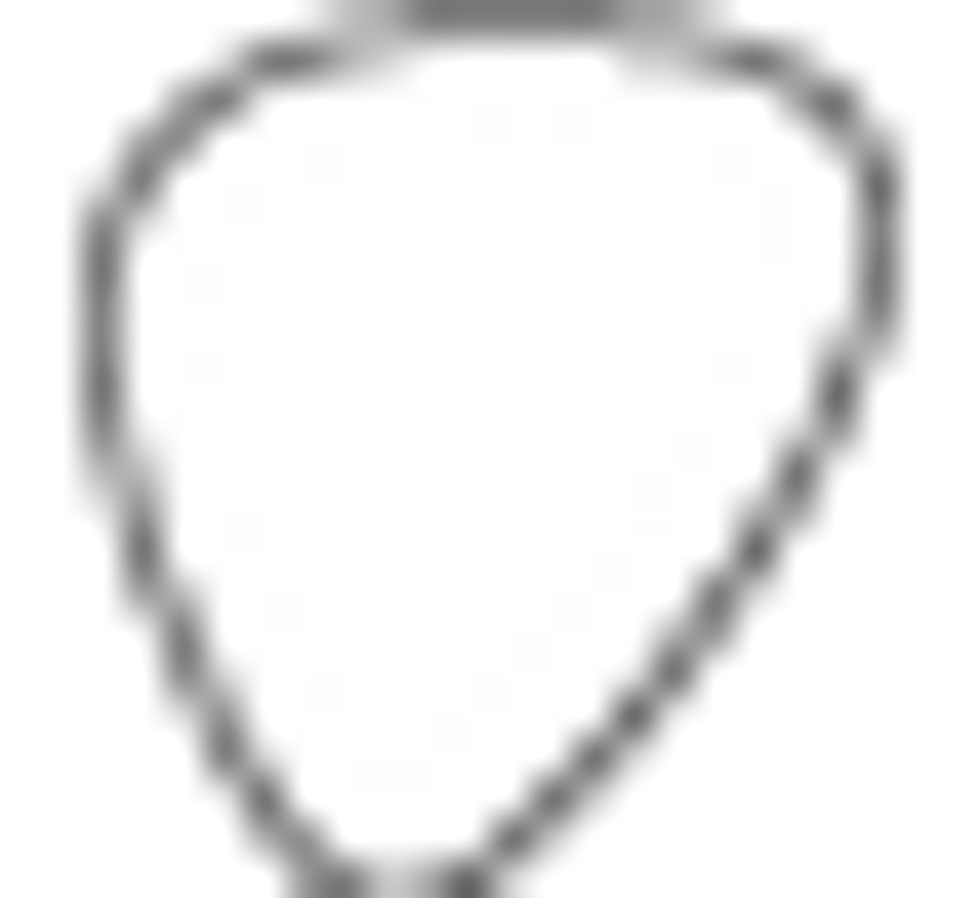 Build: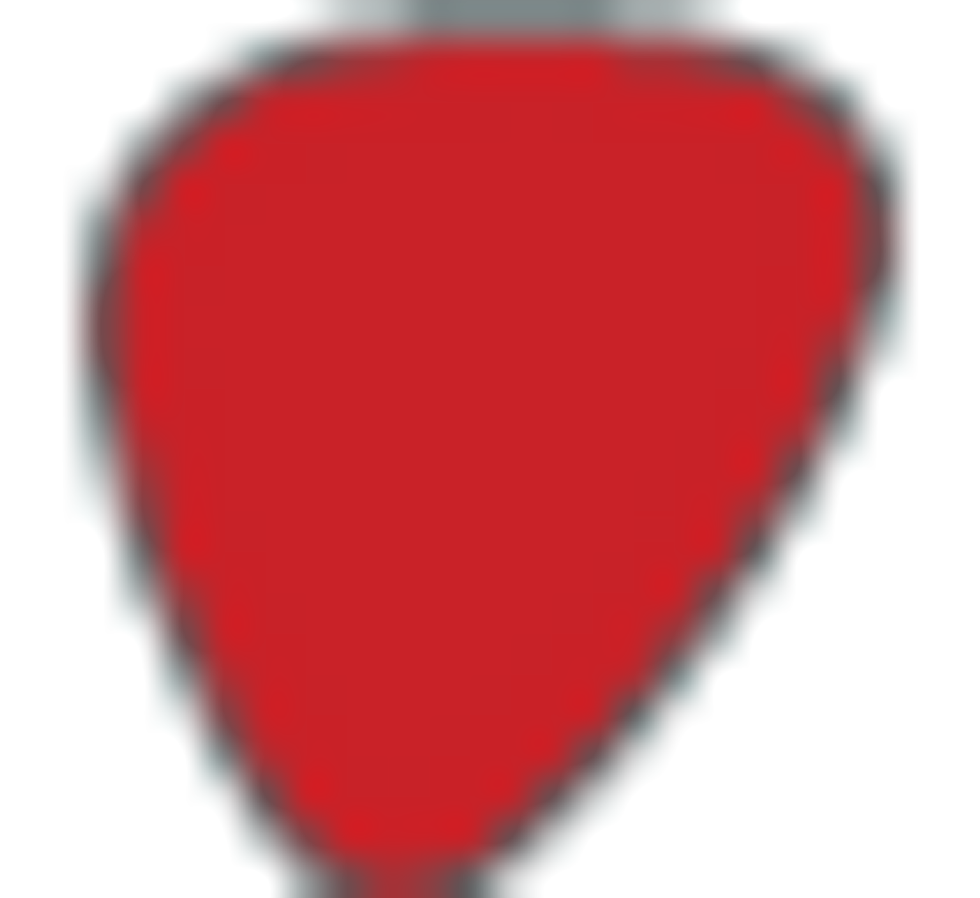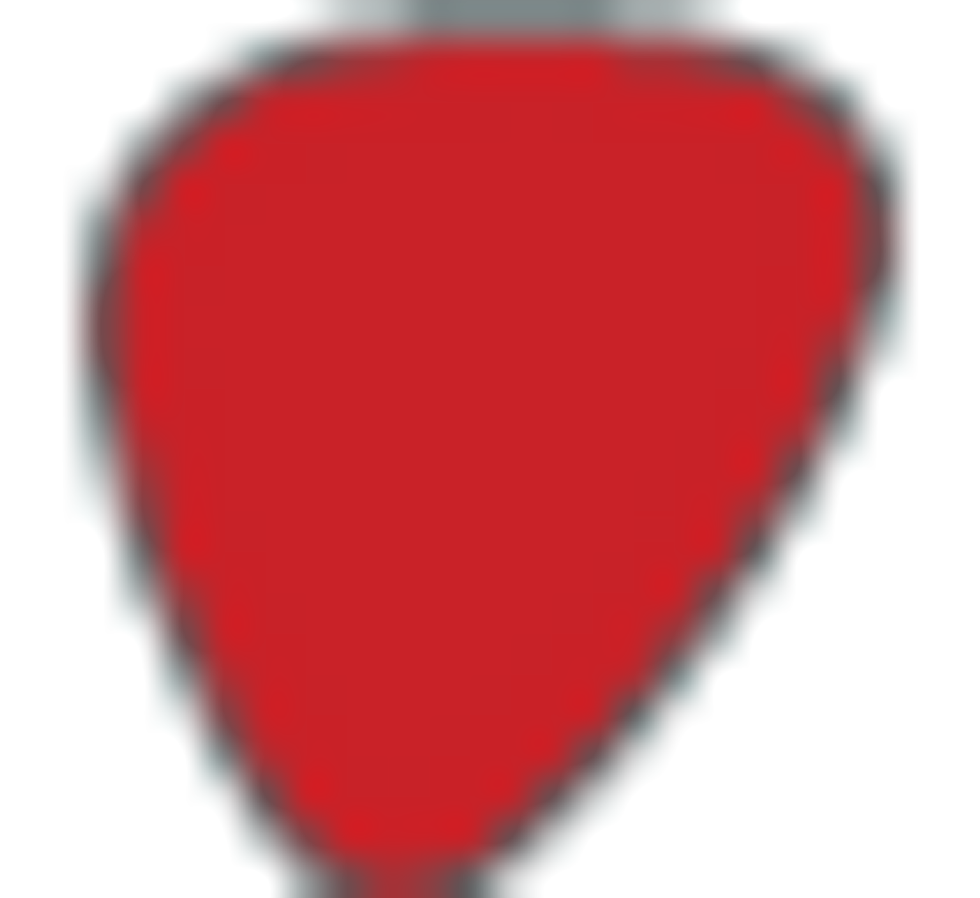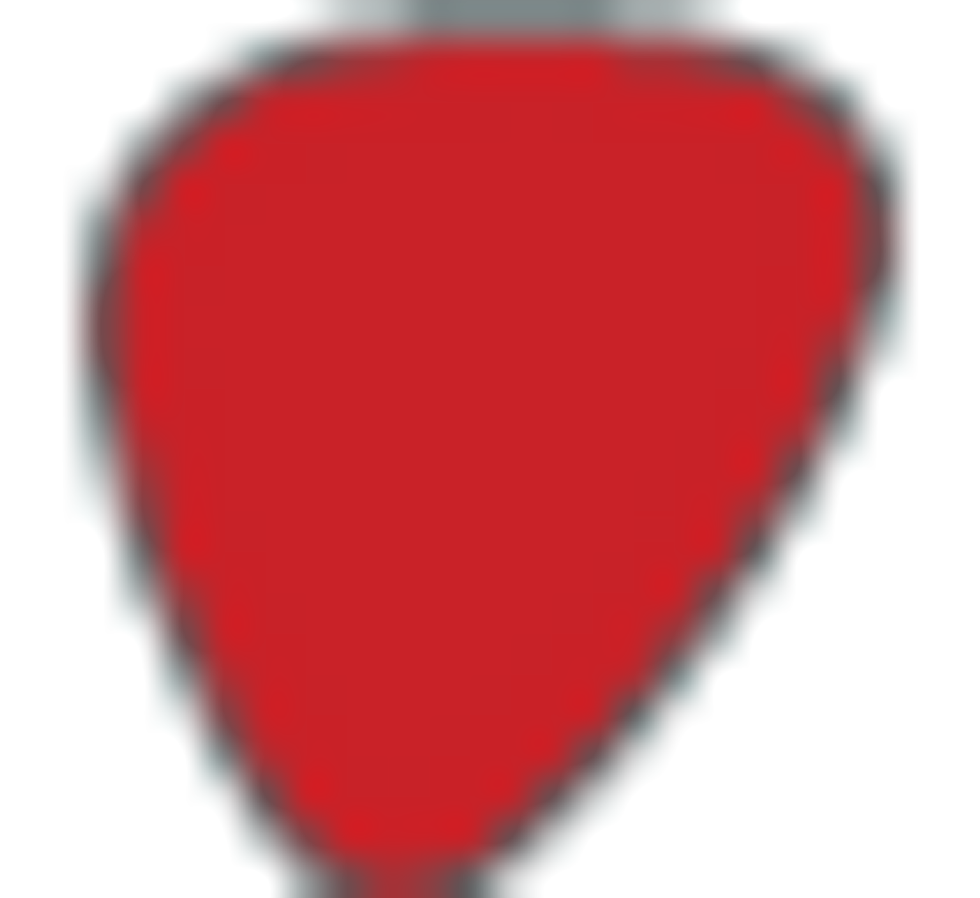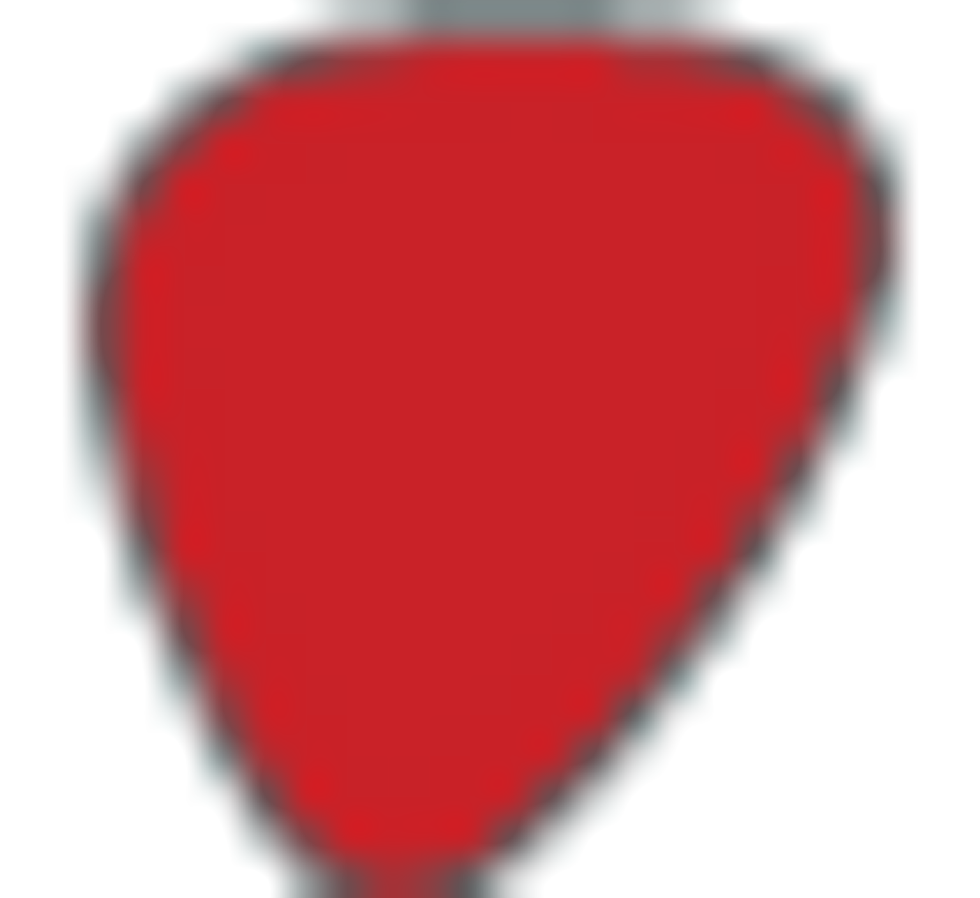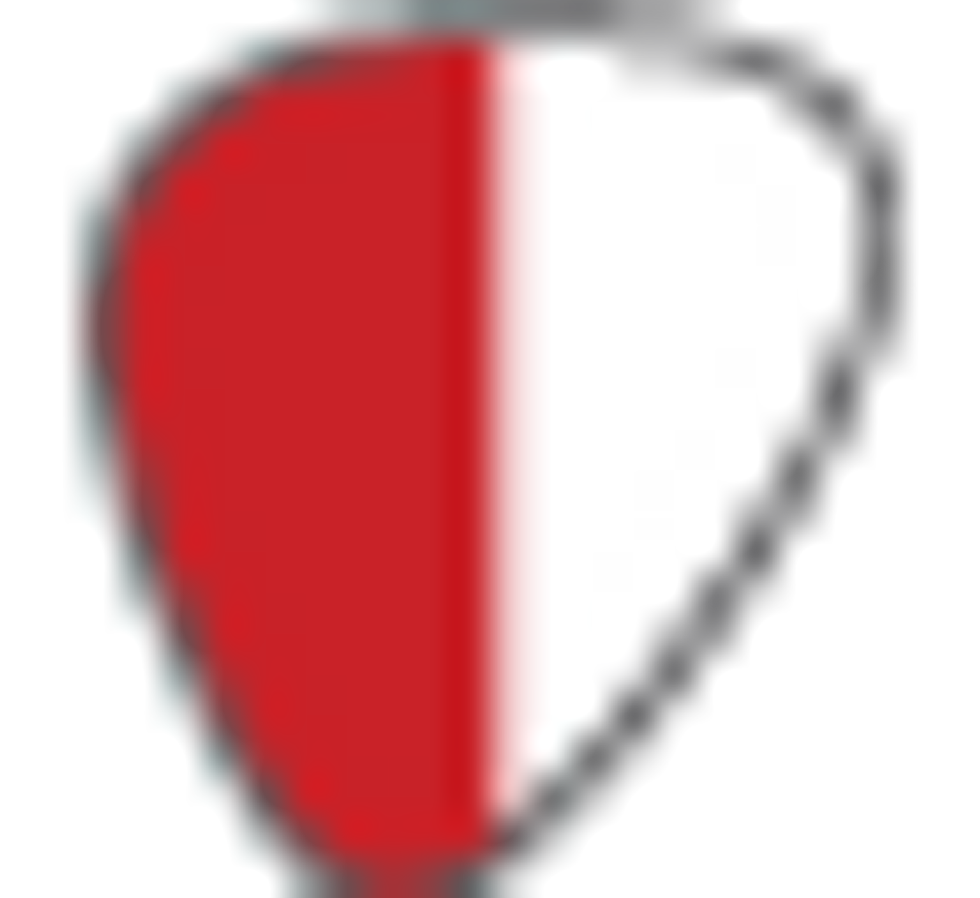 Value: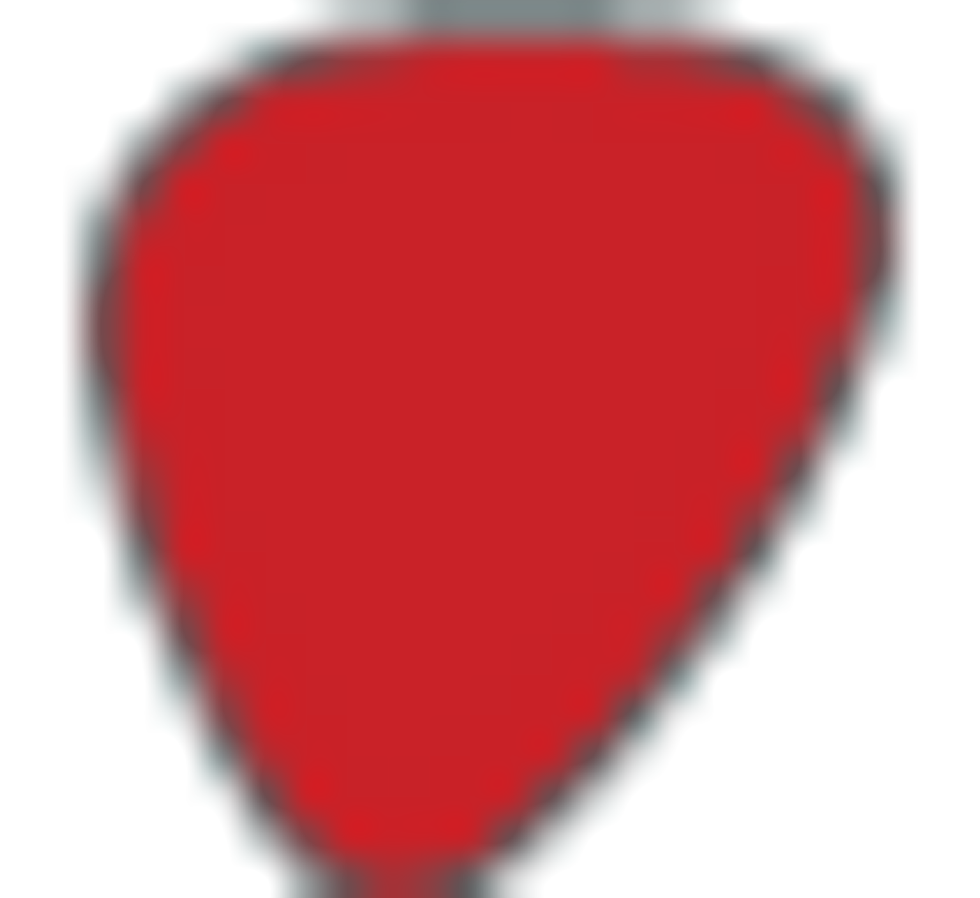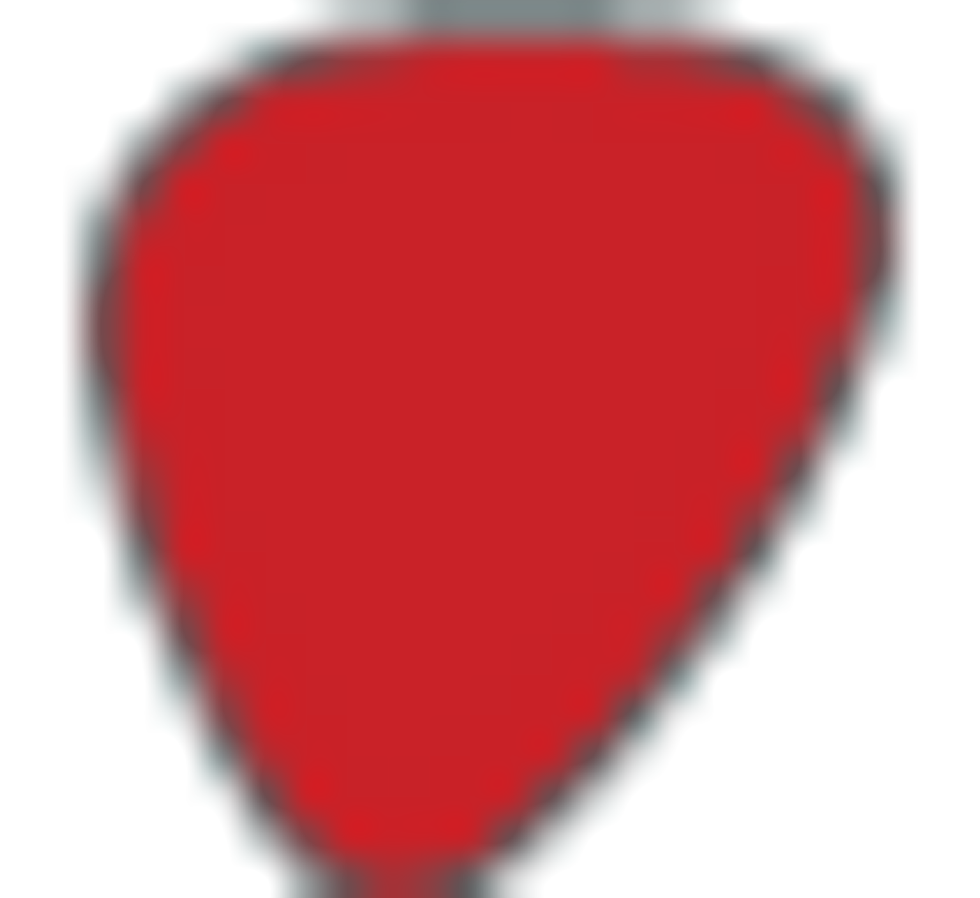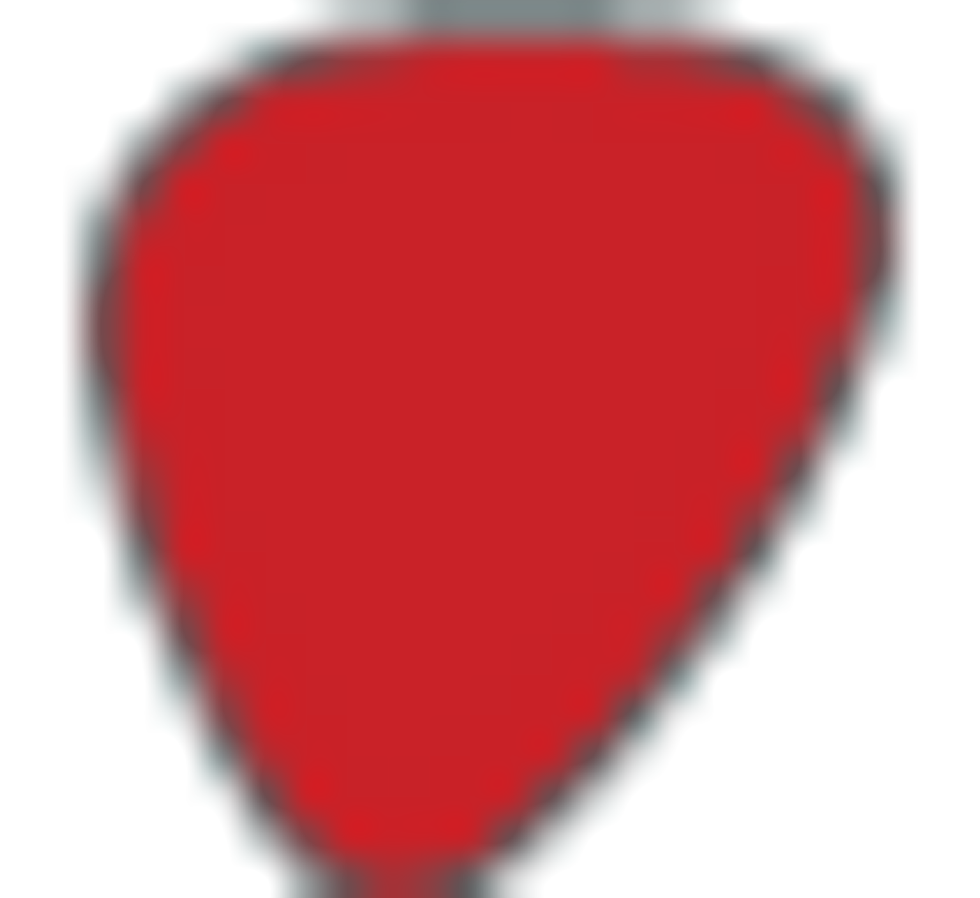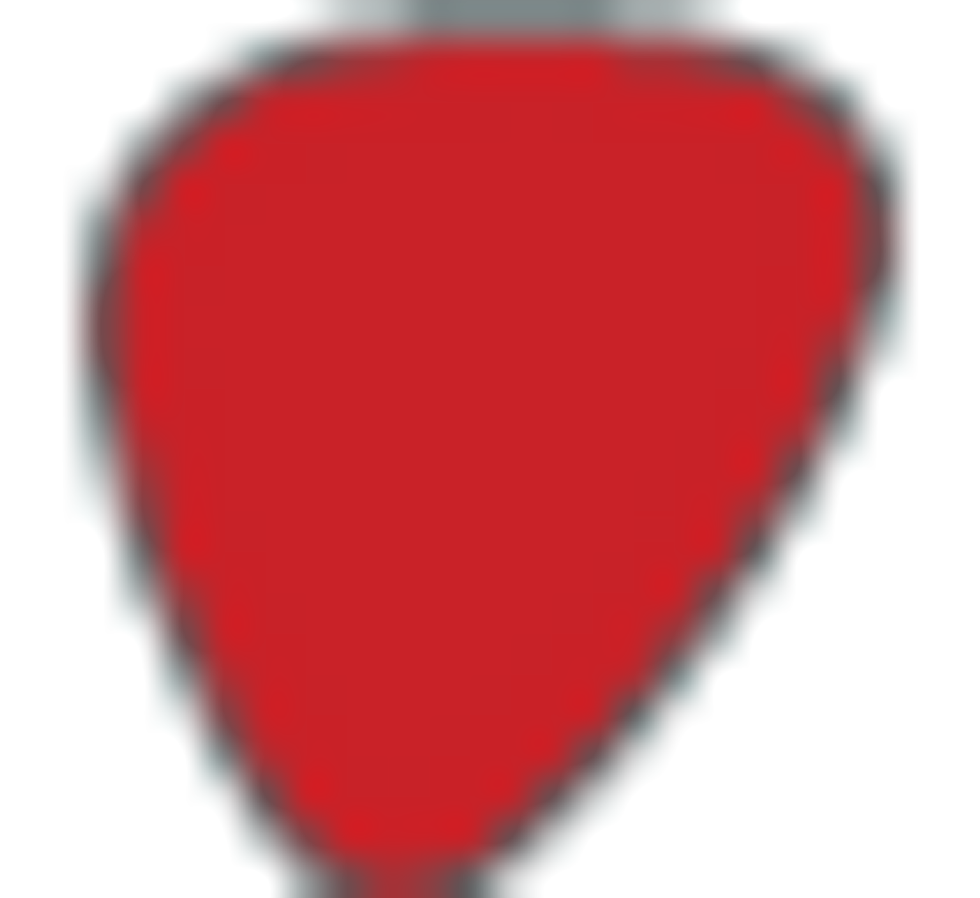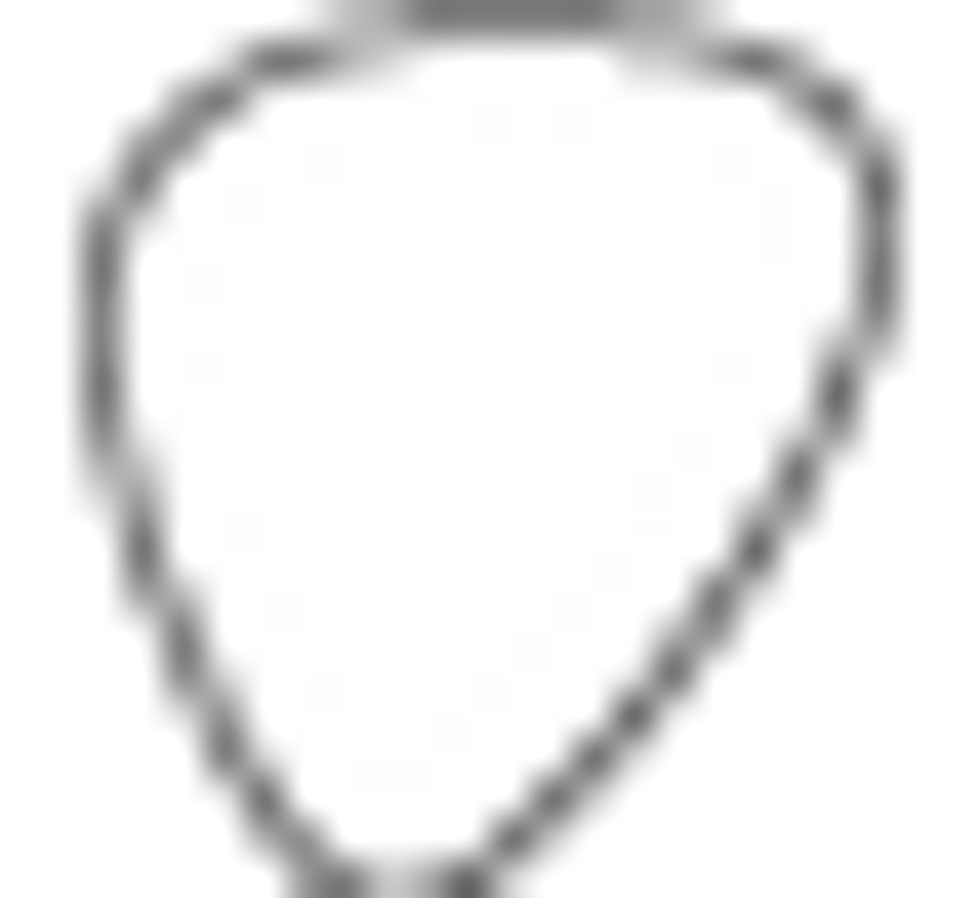 Street:
$1,699
Egnater
egnateramps.com
The back panel sports a serial effects loop with send and return level controls, the aforementioned reverb level controls, an XLR line out, and MIDI in and thru jacks for assigning the amp's functions to a separate controller. There's also a bias adjustment panel for convenient power tube replacement, and the Armageddon can also accept EL34, 6550, KT66, KT77, and JJ-branded 6V6 power tubes if you want to change the character of the amp more profoundly.
Egnater designed and tuned the cabinet specifically to handle the Armageddon's power and punchy low end. The AR-412 slant and straight 4x12s are built from birch ply and are loaded with two Celestion G12T-75s and two Celestion Egnater Elite-100 speakers. The cabs automatically sense the amp's impedance setting and match the amp to keep it from being damaged. Plus, there's an XLR jack that delivers a mic emulation (which can be switched to simulate center-cone or edge-of-cone placement) to a mixing console.
A Day of Reckoning
I haven't encountered very many high-gain amps with a clean channel as sparkling and lush as the Armageddon's. The highs are smooth and crisp and reveal copious pick detail. The amp delivers a very nice American-style voicing that has a lot in common with a blackface Fender, but with a stronger and more pronounced low end. The voicing switches are very effective in further tightening the lows and adding a touch of brightness, and the EQ is wonderfully responsive.
The amp's digital reverb is programmed with a hall-type voicing that's friendlier to higher-gain tones. It has no real bounce to speak of—this is more of a controlled ambient sound that doesn't react too much to harder picking. But its deep and lush tonality adds pleasing dimension to the amp's clean tones, and the trail feature makes switching to other channels sound smoother and less jarring.
Things start to get hairier with a switch to channel 2, which has much more of a classic Egnater voice—an upfront and muscular midrange, rounded highs, and tight lows. By keeping the preamp gain below 12 o'clock and making use of the channel's three voicing switches, it's easy to get those lower-gain classic rock and blues tones offered by the company's Tweaker 88 and Renegade amplifiers.
As soon as the gain reaches around 1 o'clock, the mids take on a gutsier, more aggressive sound that lends itself to late-'70s power metal, and '80s hard rock. If you're using hotter pickups though—the Tom Andersons in the Les Paul Custom used for this test, for instance—it's best to keep the gain set right at the point where there's just a slight bite on the top end, and then use the channel volume, EQ, and density controls to dial in the punch. It's a great technique for keeping a clear and consistent tone that doesn't turn into mush.
Egnater AR-412 Cabinet
Ratings
Pros:
Useful mic emulation output. Solid construction. Tight and powerful sounding.
Cons:
Needs a lot of power to really sound its best.
Tones: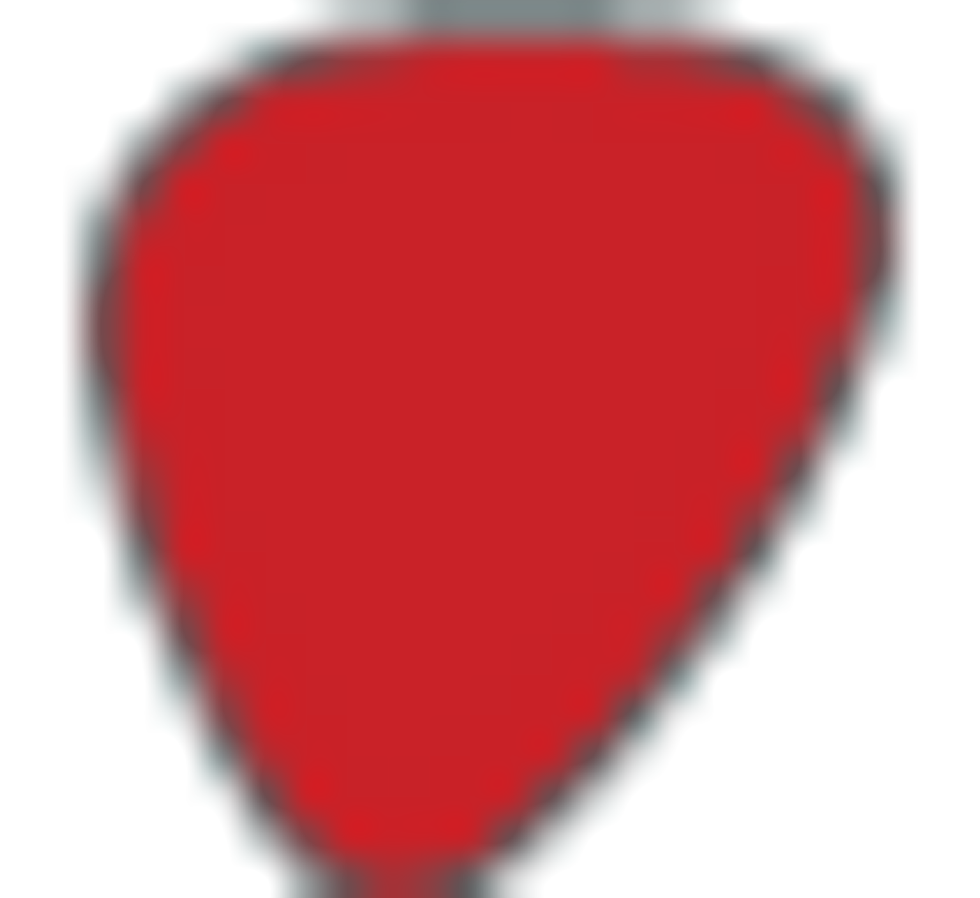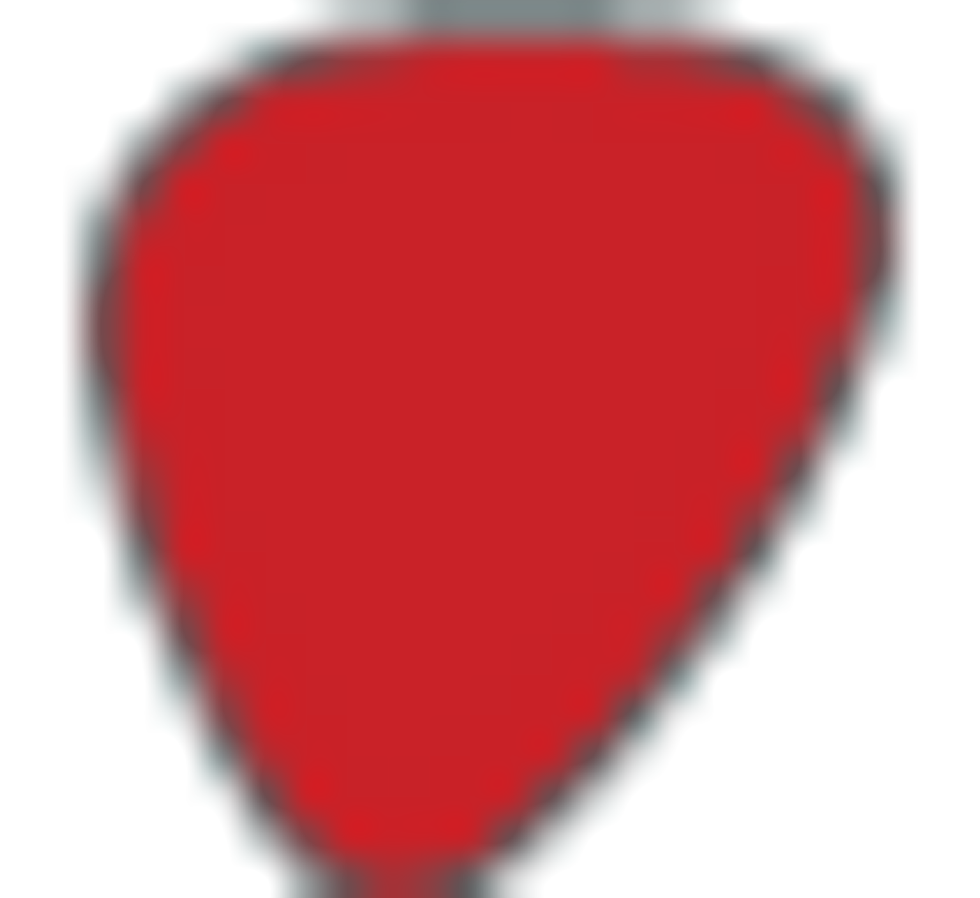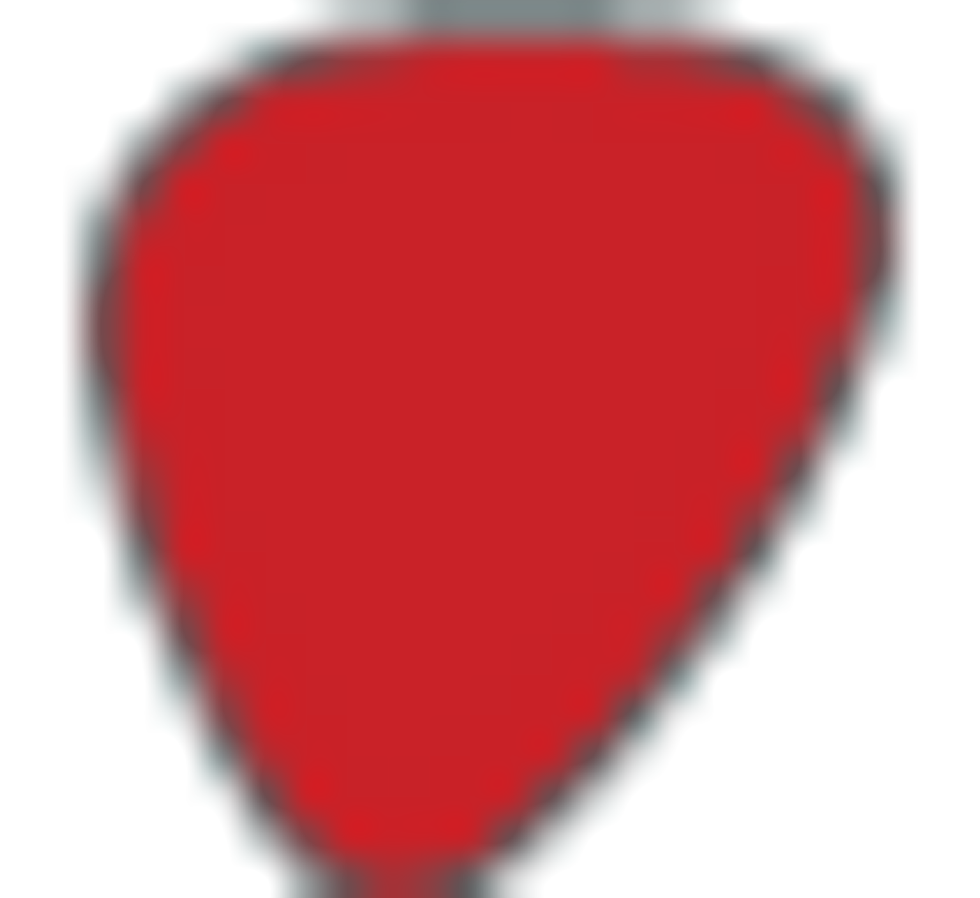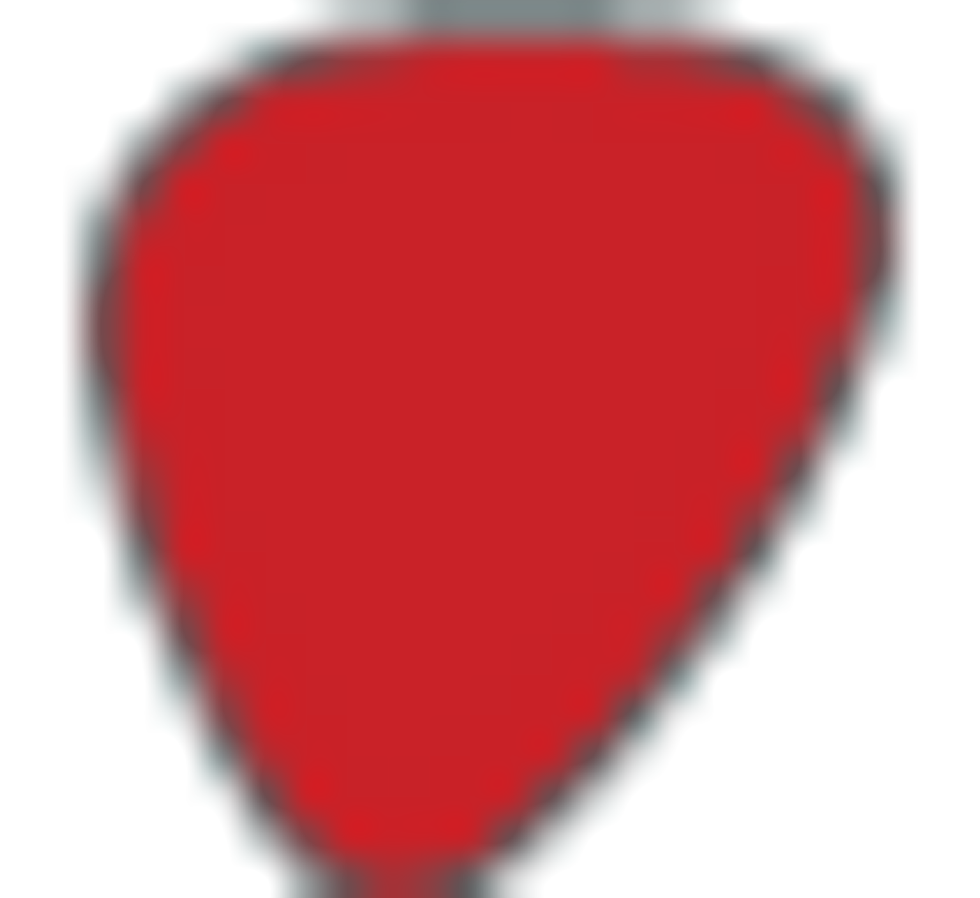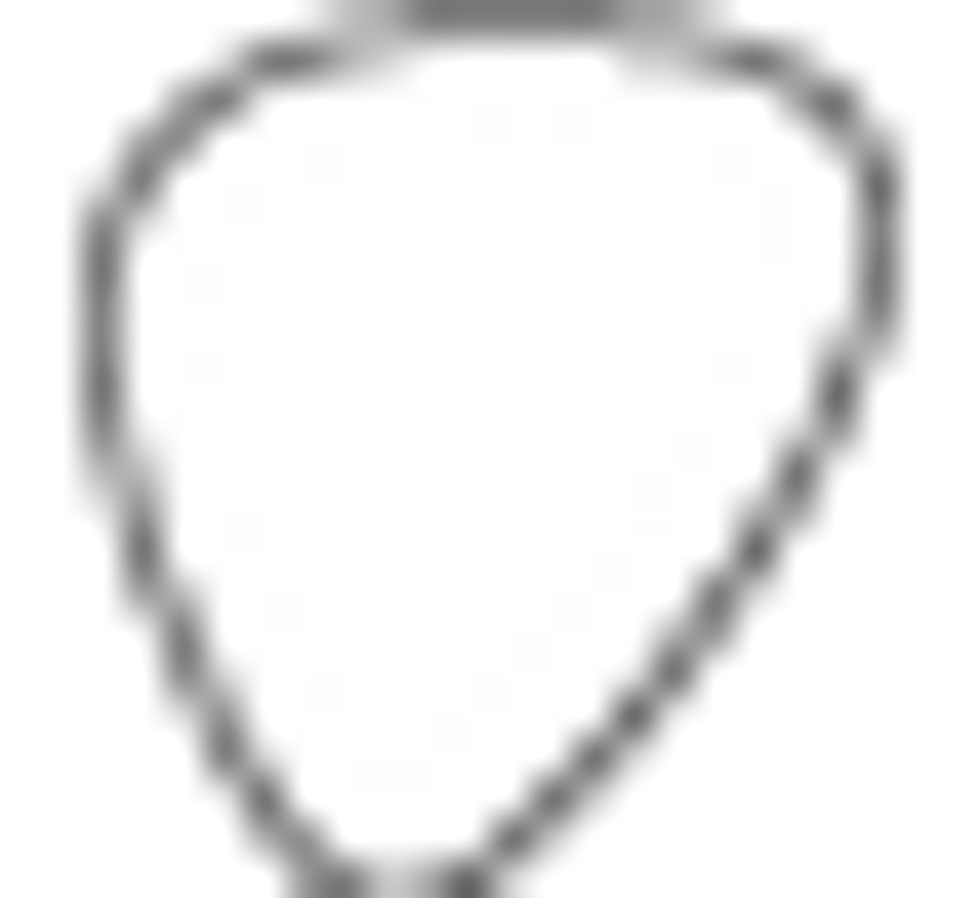 Versatility: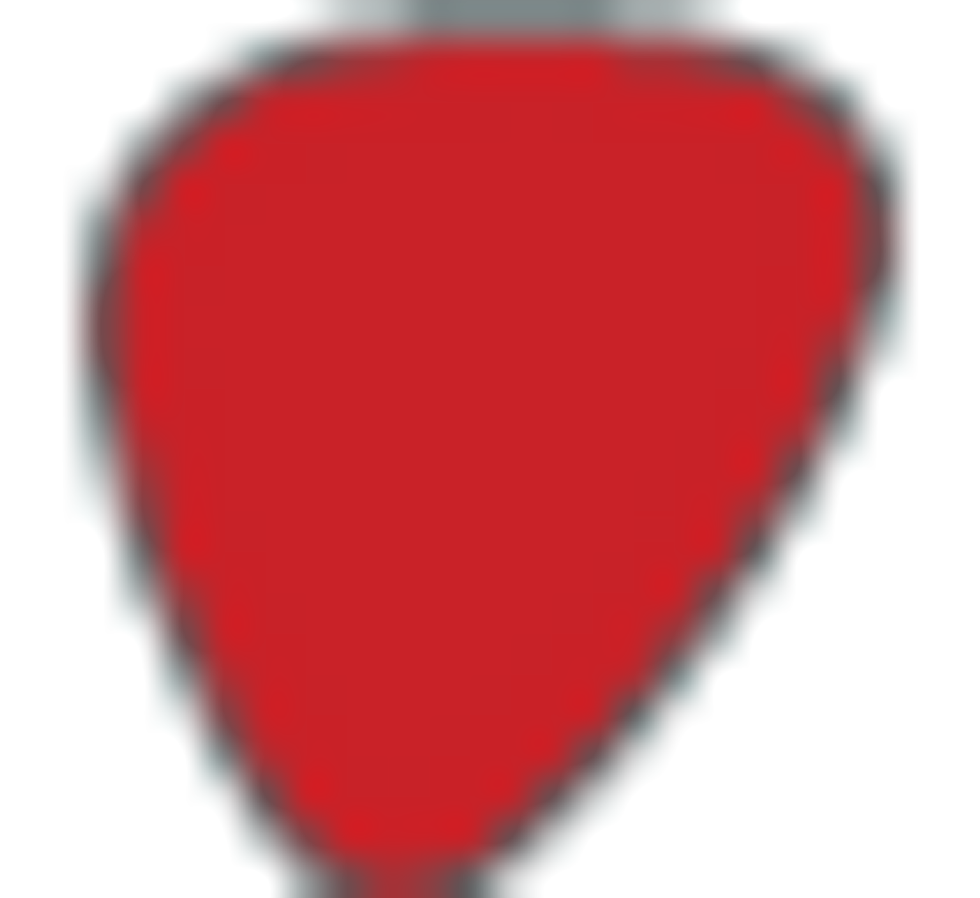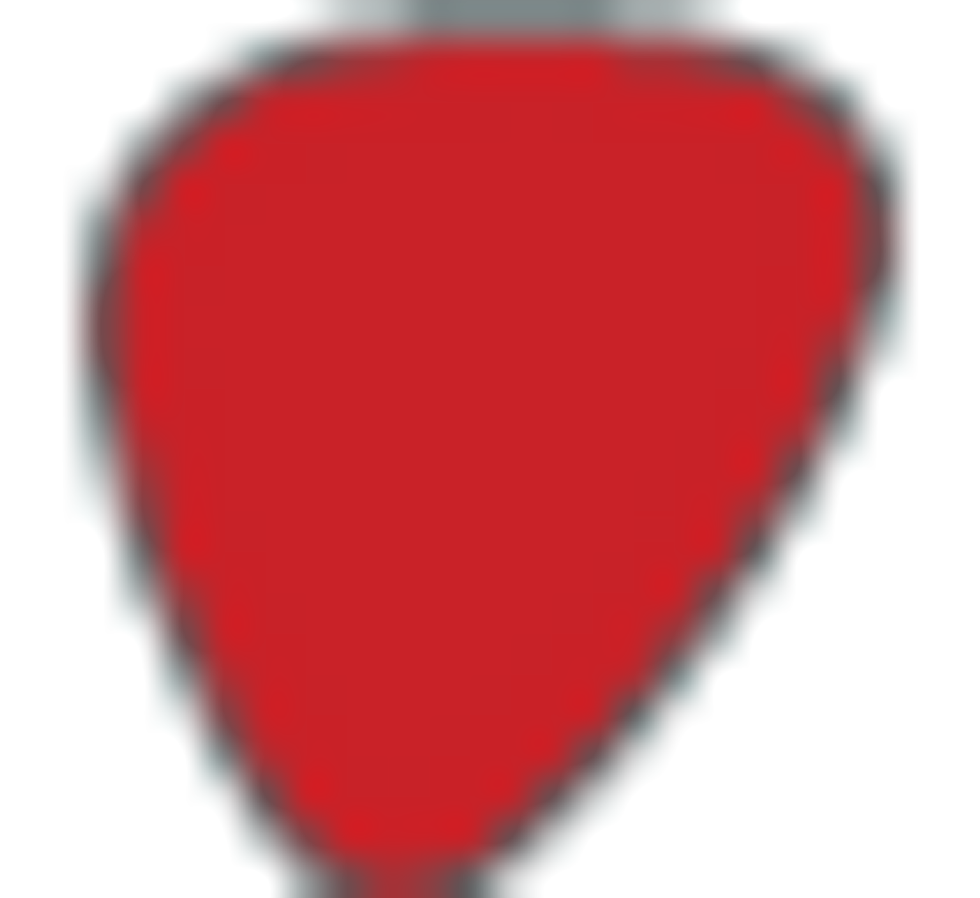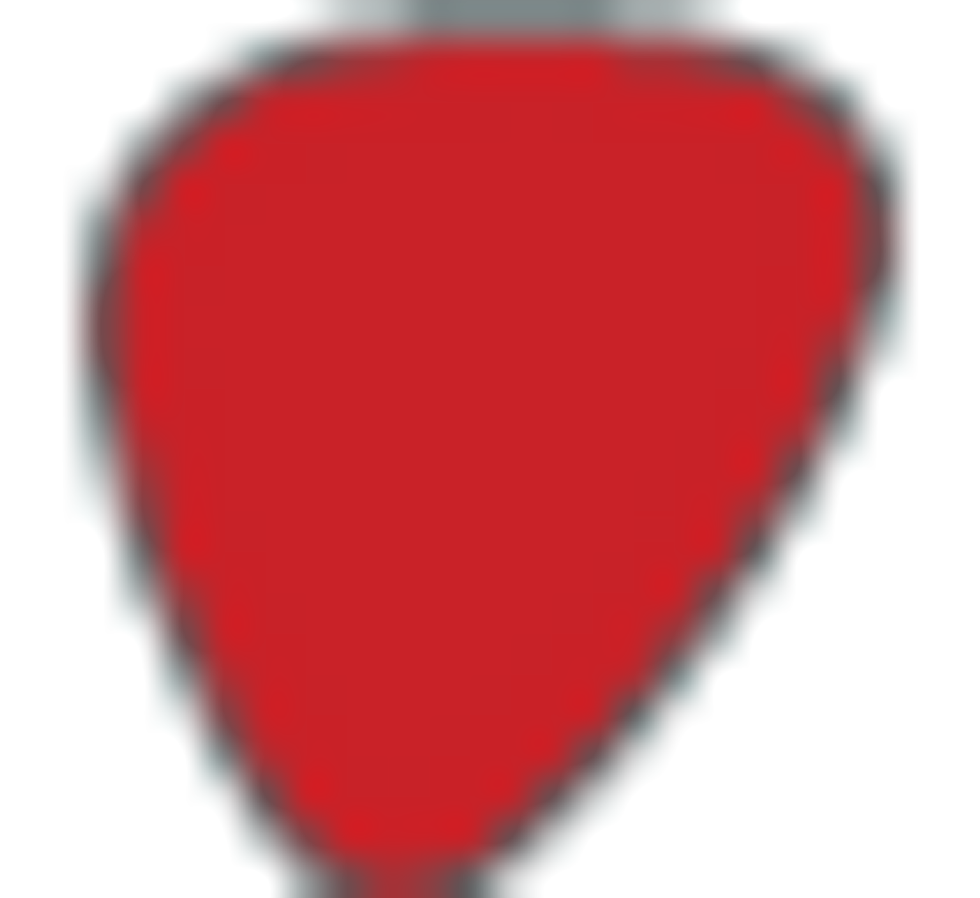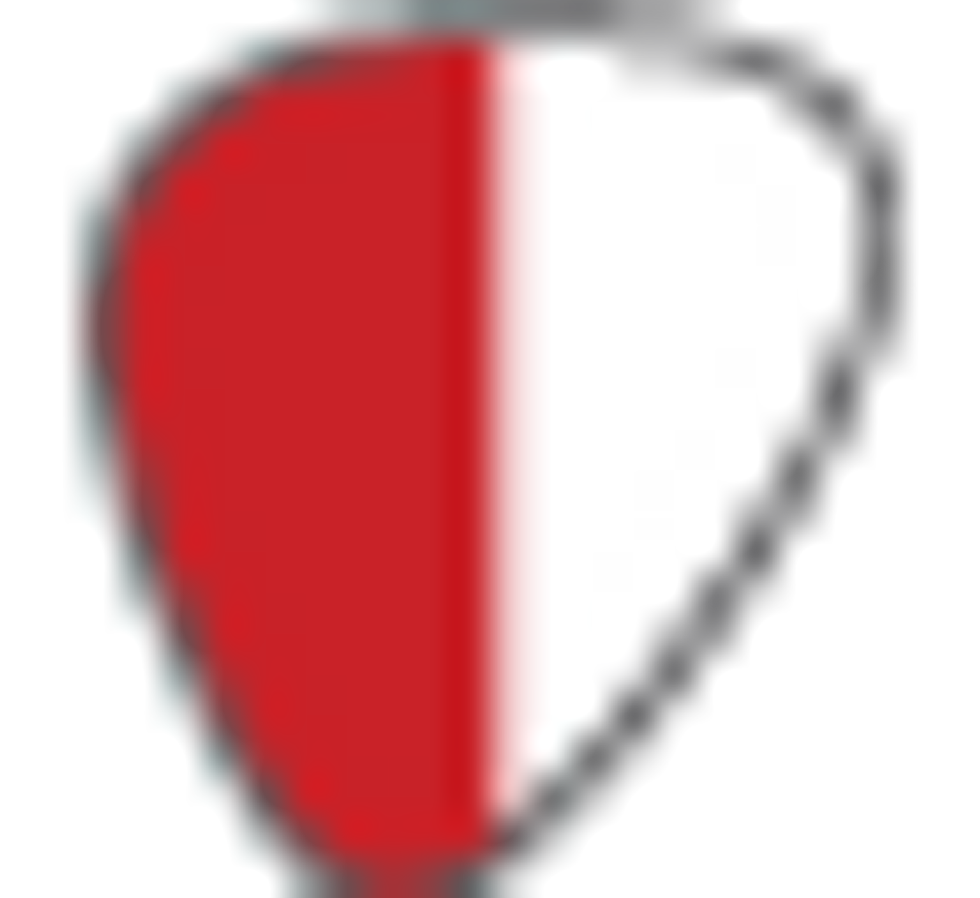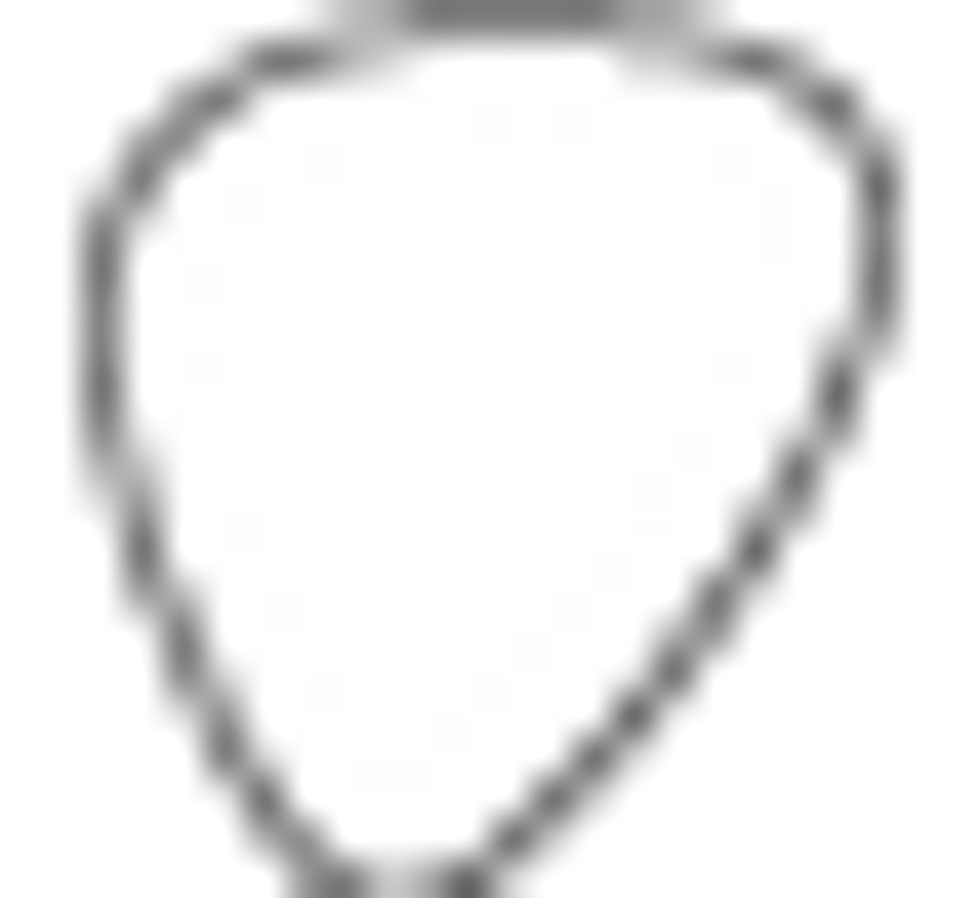 Build: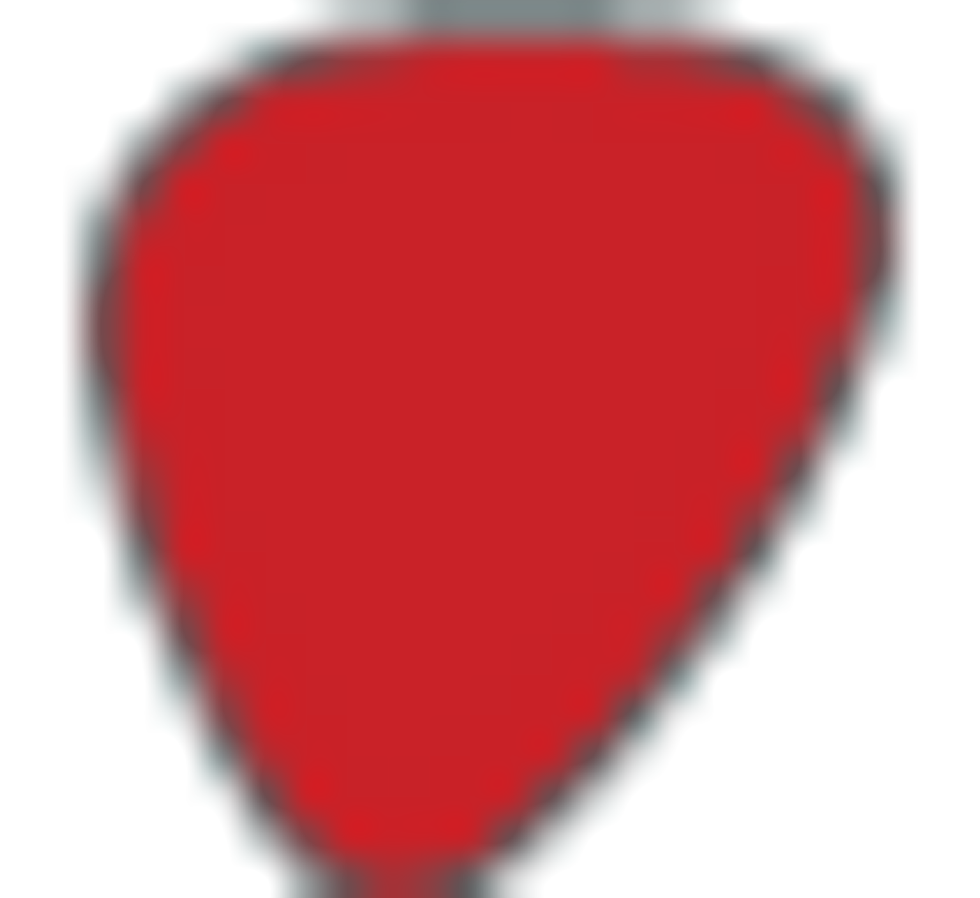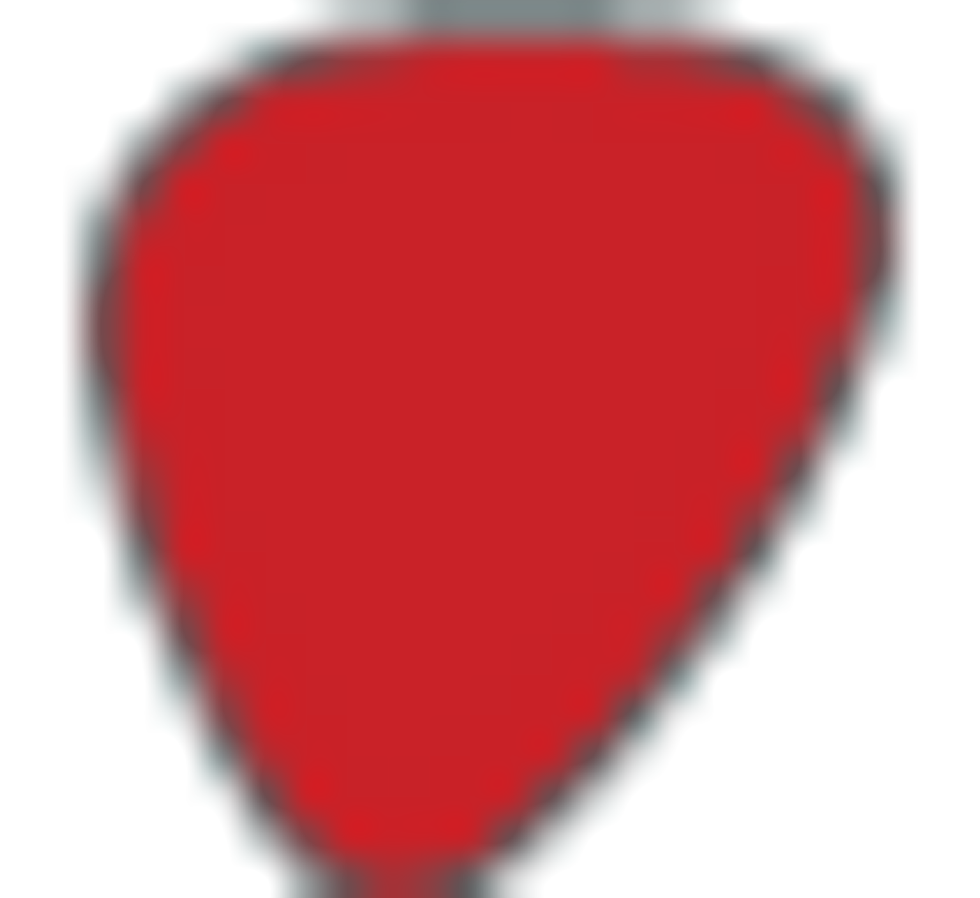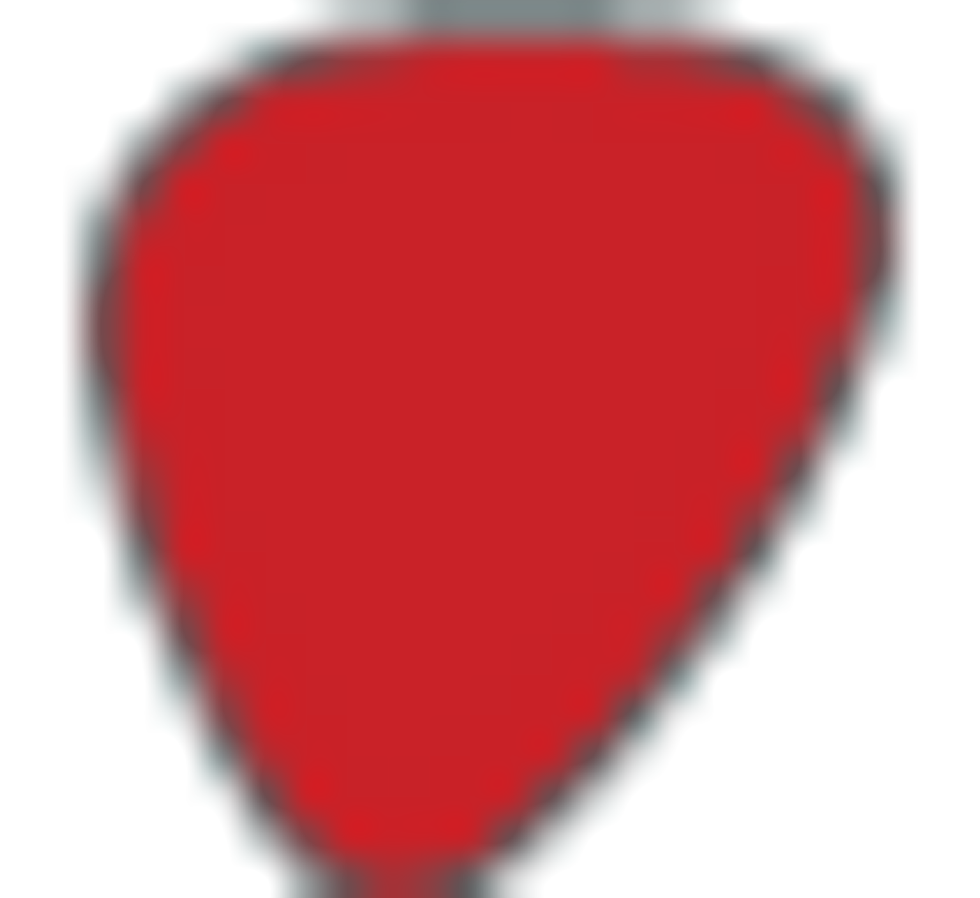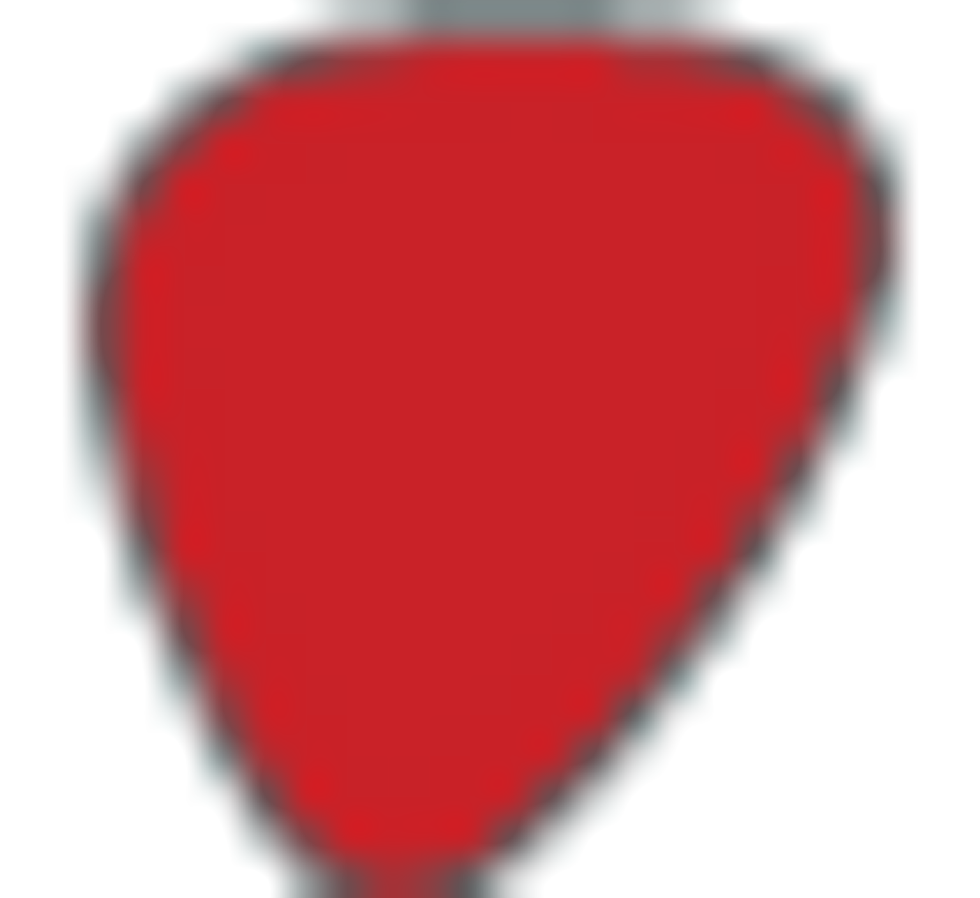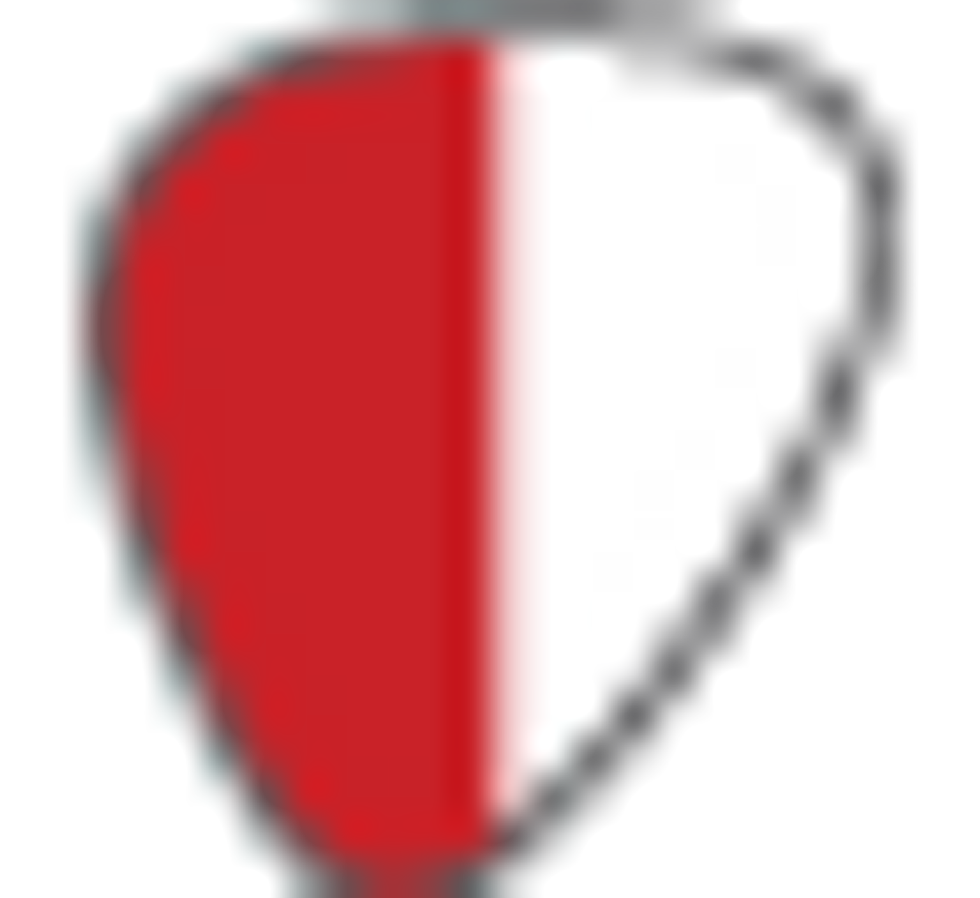 Value: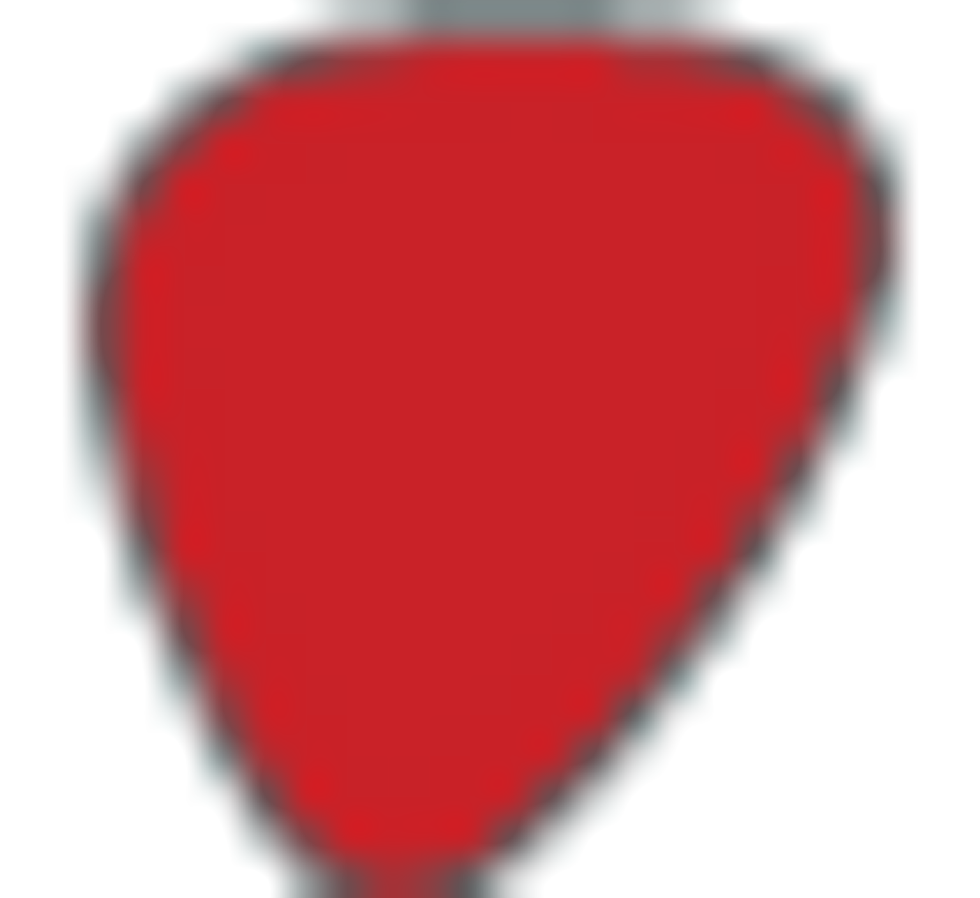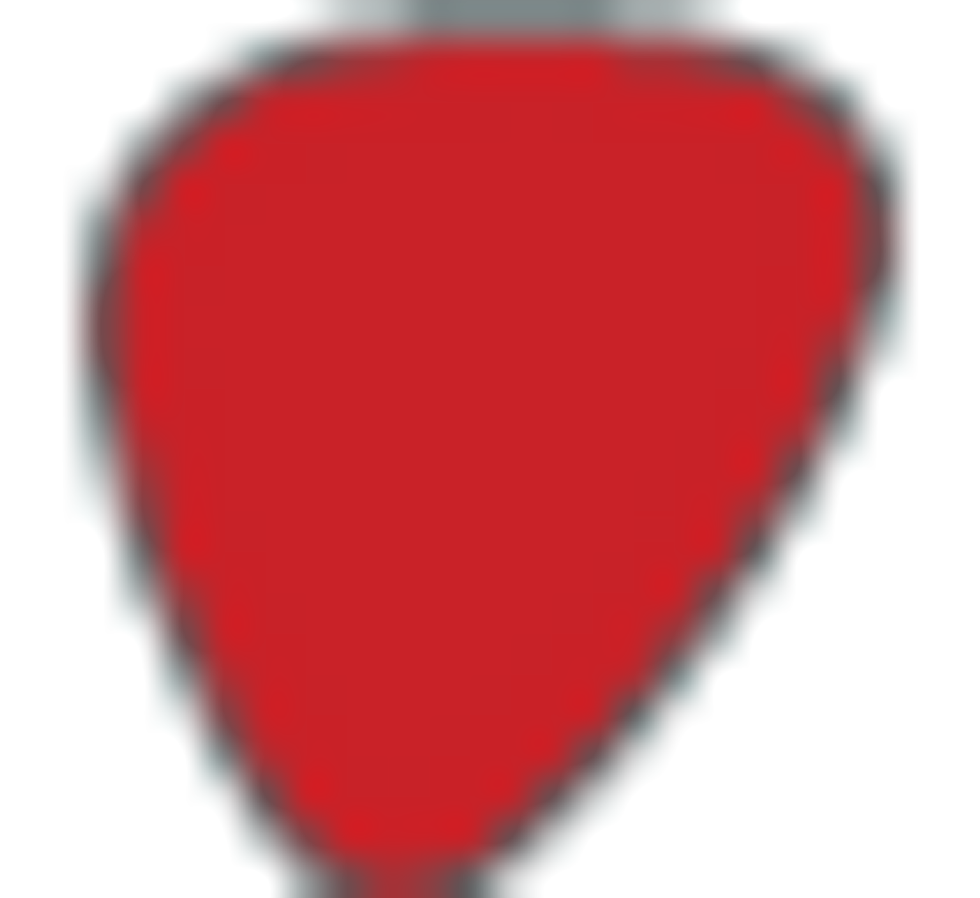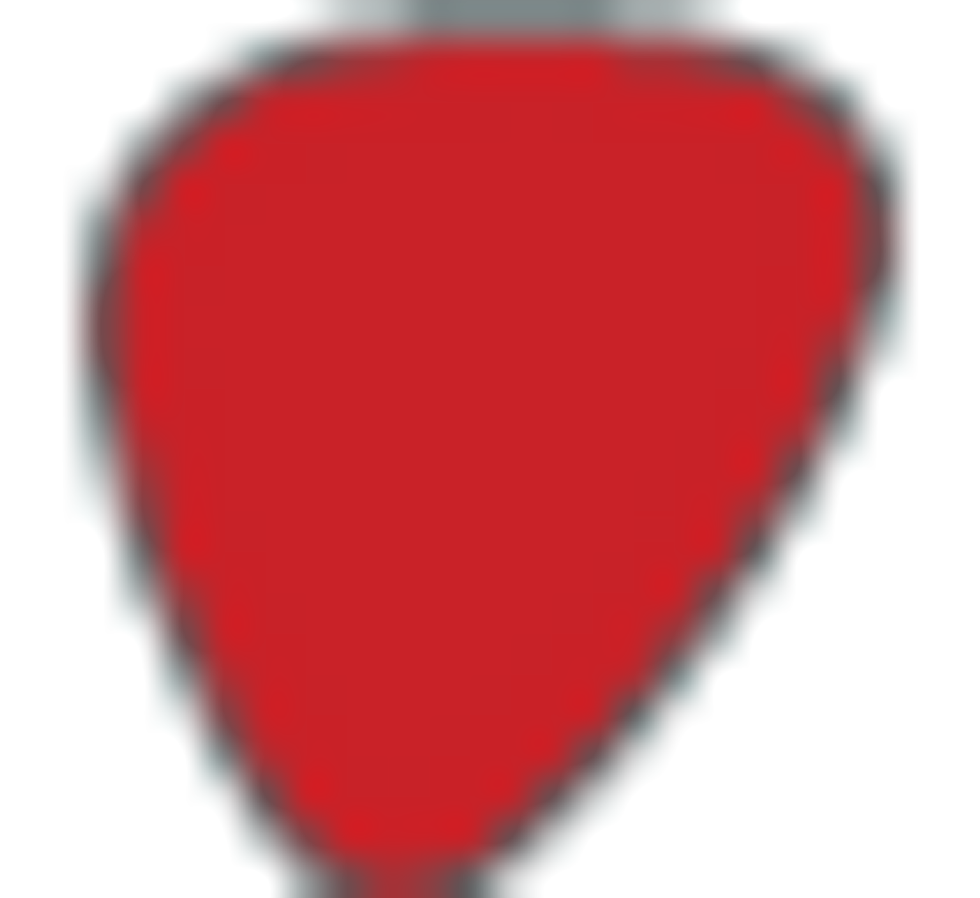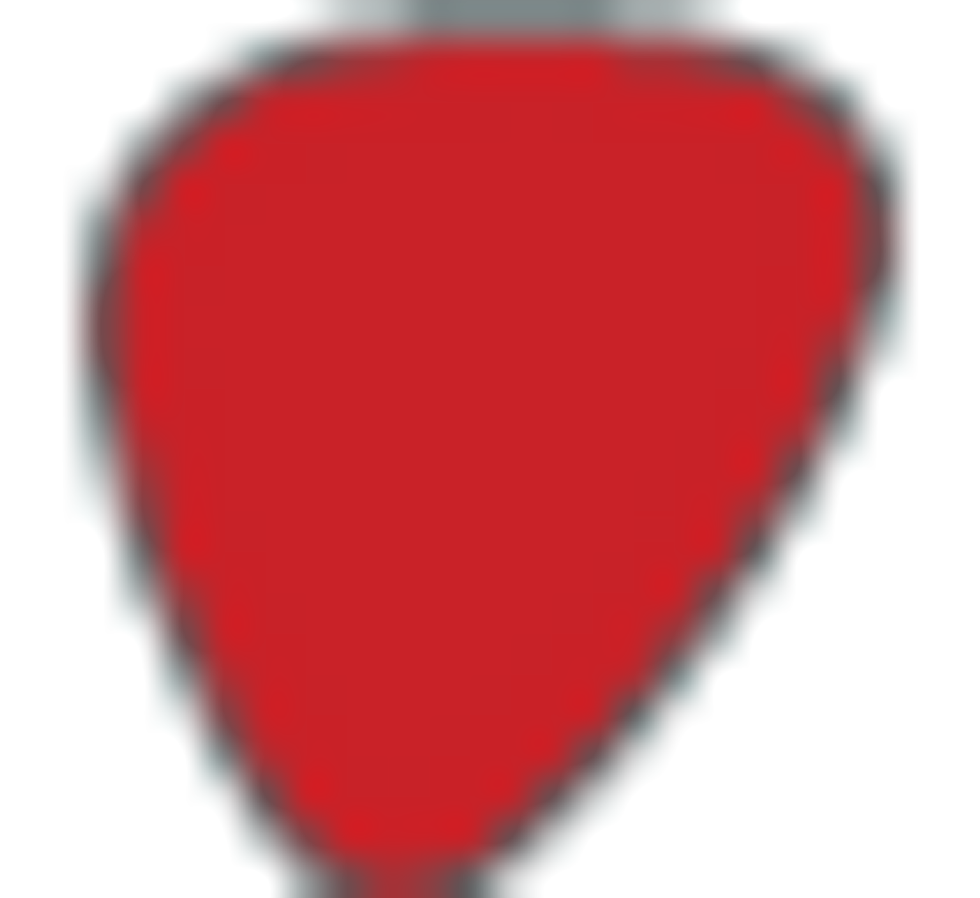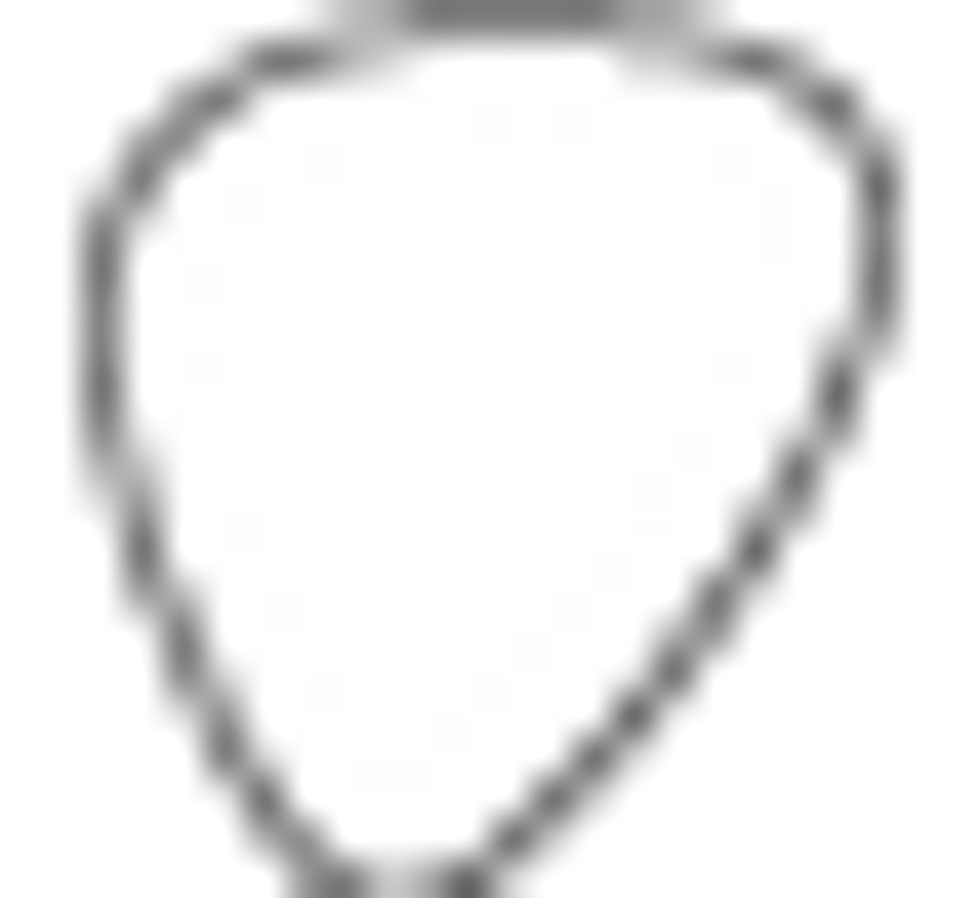 Street:
$899
Egnater
egnateramps.com
Channel 3 reveals exactly why the Armageddon earned its namesake. Its gain capabilities are way beyond channel 2, and the extended low-end response makes it perfect for dropped tunings. With a Gibson Les Paul Studio Baritone out front, channel 3 filled the room with thick, brutal lows that were astonishingly tight. Kicking in the master midrange function with a scooped setting delivered a fat low end and vicious highs. The channel could be pretty noisy at times, but the ISP Decimator circuit made short work of any feedback and noise issues, and tightened up the tone. You do, however, have to adjust the control carefully so it doesn't squelch the tone and kill the sustain.
For as much gain as the Armageddon's channel 3 has on tap, it's not very forgiving with sloppy picking techniques. The lows are very sensitive to pick attack, which results in a boomier sound if you hit the strings hard. The AR-412 cab keeps up with quick galloping thrash and tight-fisted staccato riffs without any loss of detail, and the low end is extremely tight. The cab also does a great job handling high volumes, but at lower volumes it has a tendency to sound a little thin. It really sounds best when it's pushing a lot of air.
The Verdict
The Armageddon and AR-412 cab is a fantastic setup for the modern metal guitarist who wants extreme gain, total control, and exceptionally tight delivery. The setup can reward you with outstanding high-gain tone—especially when you pay close attention to your picking cleanliness. Plus, the amp has got a pretty killer clean channel, a rare find in modern high-gain amps such as this. Top all this off with superb build quality, multiple switching options, brilliant noise reduction circuit, and master midrange control, and you've got a rig that's ready, willing, and able to bring metal heads to their knees.
The Ironheart is a 120-watt beast of an amp that's dedicated to pushing the heavy overdrive envelope.
Few amplifier companies around today can claim the history and pedigree of Laney Amplification. They've been around since 1967 under the direction of Lyndon Laney, and their amps have produced a significant share of the most iconic tones in rock, pop, and metal, from Tony Iommi's Black Sabbath crunch to the jangle of Echo and the Bunnymen's Will Sergeant.
But while Laneys are loved by players of every stripe, they are most synonymous with heavy sounds and players. And the Ironheart, a 120-watt beast of an amp that's dedicated to pushing the heavy overdrive envelope, is about as heavy as they come.
I Am Iron Man
The Ironheart is one intimidating-looking customer. It feels stalwart and sturdy, and handles on the top make it easier to lug the head around and place on top of a cabinet. The Ironheart feels smooth and precise too—knobs turn with a reassuring resistance and switches click with a solid, satisfying snap. It looks pretty cool too: Flipping on the power activates an internal array of red LEDs that illuminate the interior of the chassis with a hellfire glow. The amp's alltube complement is easily visible through its metal grating, which reveals four 12AX7 preamp tubes and four 6L6 power tubes.
The Ironheart's striking appearance suggests a get-down-to-business approach. So do the control sets, which are all about delivering tweakability that will satisfy the most serious tone obsessives. There are three channels to work with, though the clean and rhythm channel share a single control set. Both control sets have dedicated EQ knobs that double as push-pull frequency-shift switches. Pulling on the bass knobs expands the lows considerably, and performing the same action on the mid and treble knobs can tighten up the tone and round off the highs, respectively.
Channel 1 doubles as the clean and low-gain rhythm channel, and has separate controls for setting volume level and preamp gain. When the rhythm mode is activated, the rhythm gain and rhythm volume controls come into play, determining the amount of preamp overdrive and volume level. Switching back to the clean mode effectively removes those two controls from the circuit and brings in the clean volume control, which acts very much like a nonmaster volume control on a vintage highwattage amp. If you want to add a little kick to your signal before the EQ processes it, there's a variable control for pre-boost that can be flipped on to notch up the volume.
Four more controls (dynamics, tone, watts, and reverb) let the player determine the overall response, volume, and feel of the amp before the signal hits the speakers. The dynamics knob affects the tightness or looseness of the lows, and the tone knob resembles a typical presence control, delivering brighter, sharper sounds the more you crank it clockwise. Watts enables you to drop the Ironheart down to less that a single watt, which is great for players looking to get natural, biting power-amp overdrive without having to endure face-ripping volume levels. The amp's built-in digital reverb offers one knob that adds more or less of the effect.
The Ironheart's back panel is pretty sparse. There's a serial effects loop with a switch to either bypass it, or set it at 0 dB or -10 dB level. The amp can also be easily converted to EL34s by replacing the output tube complement and flipping the bias switch on the back panel. Channel switching, activation of reverb and pre-boost, and alternating between the clean and rhythm modes on channel 1 are all controlled via a 4-button footswitch that connects to a 5-pin DIN jack. And if you forget the footswitch at home, there are also two 1/4" jacks for connecting conventional switches that cover everything the supplied one does.
Laney offers both 2x12 and 4x12 cabs to handle the Ironheart's output. Both the IRT212 and IRT412—which is used for this review—are loaded with custom Laney 12" speakers, each rated to 80 watts. At only a little over 65 pounds, the IRT412 is surprisingly light. That might seem like a hefty weight to those who regularly gig with small combos, but in the world of stacks, it almost ranks as a featherweight.
Deaf Forever to the Battle's Din
On one hand, the Ironheart is designed to deliver molten metal tones, and boy, does it deliver on that count. While its second channel roars and bellows like a smoldering beast, the real surprise here is the amp's excellent clean channel, which delivers a wide range of crystal-clear tones with a hi-fi edge.
Ratings
Pros:
stunning clean channel. Great digital reverb. Punchy and clear.
Cons:
harmonic clutter at many super high-gain settings.
Tones: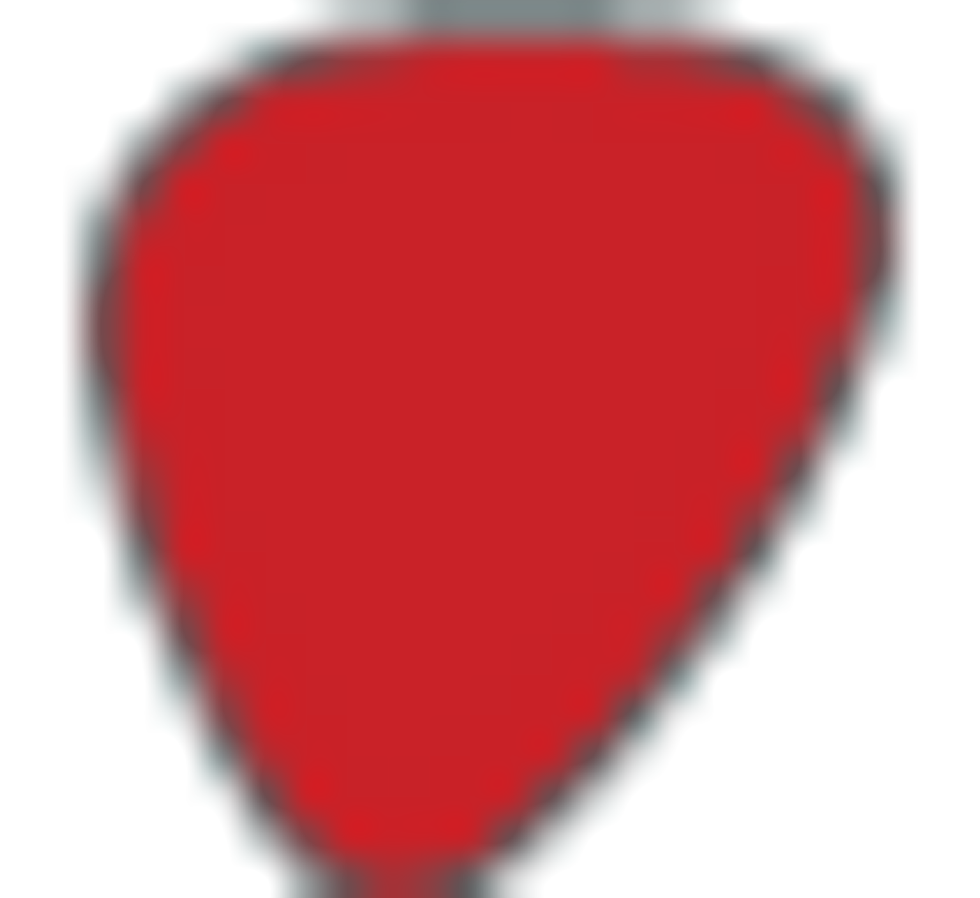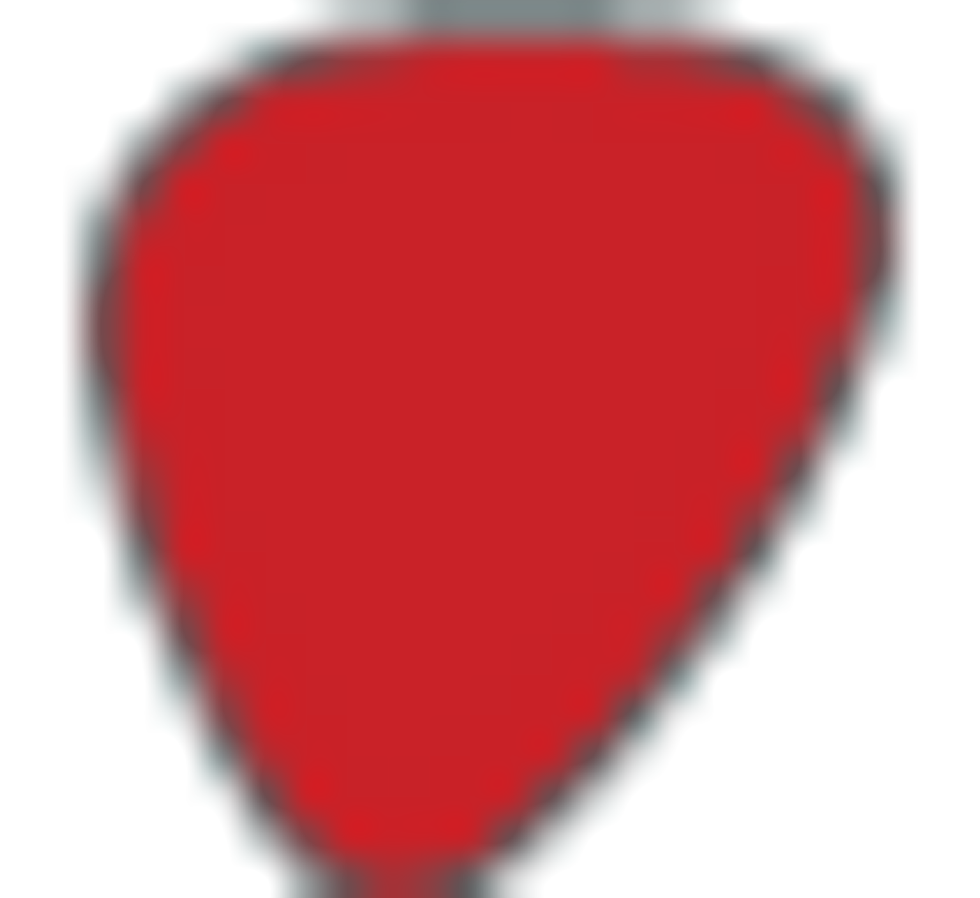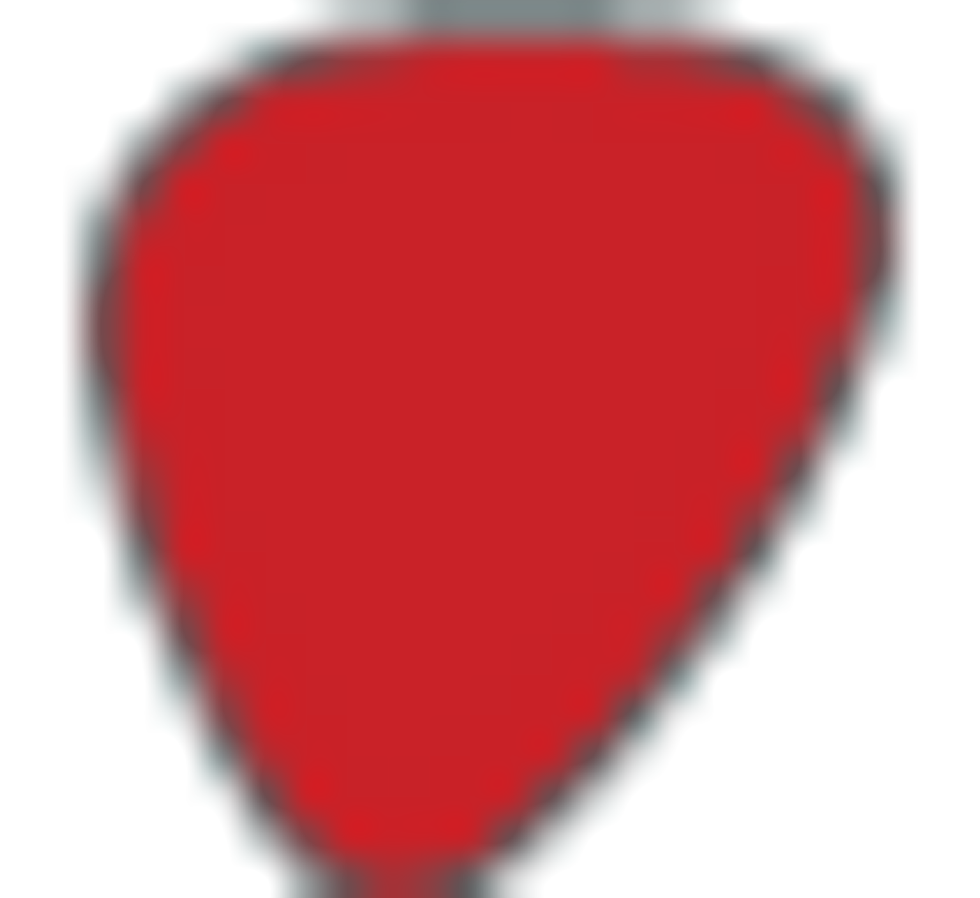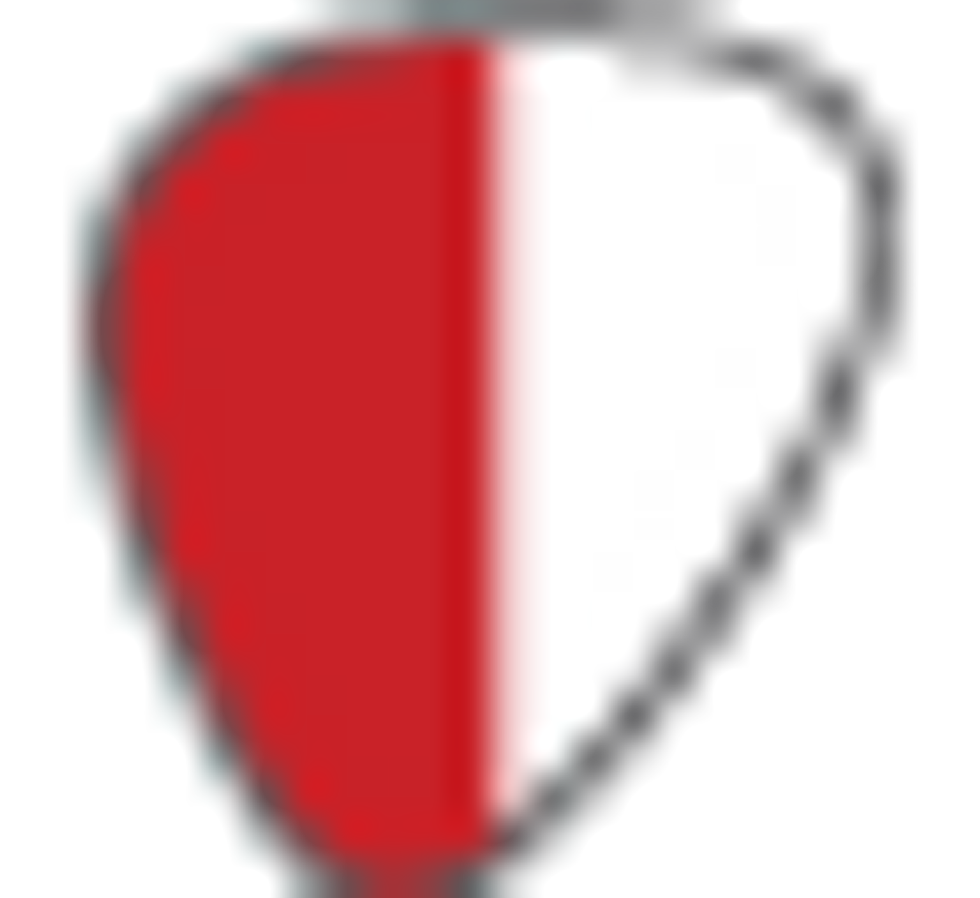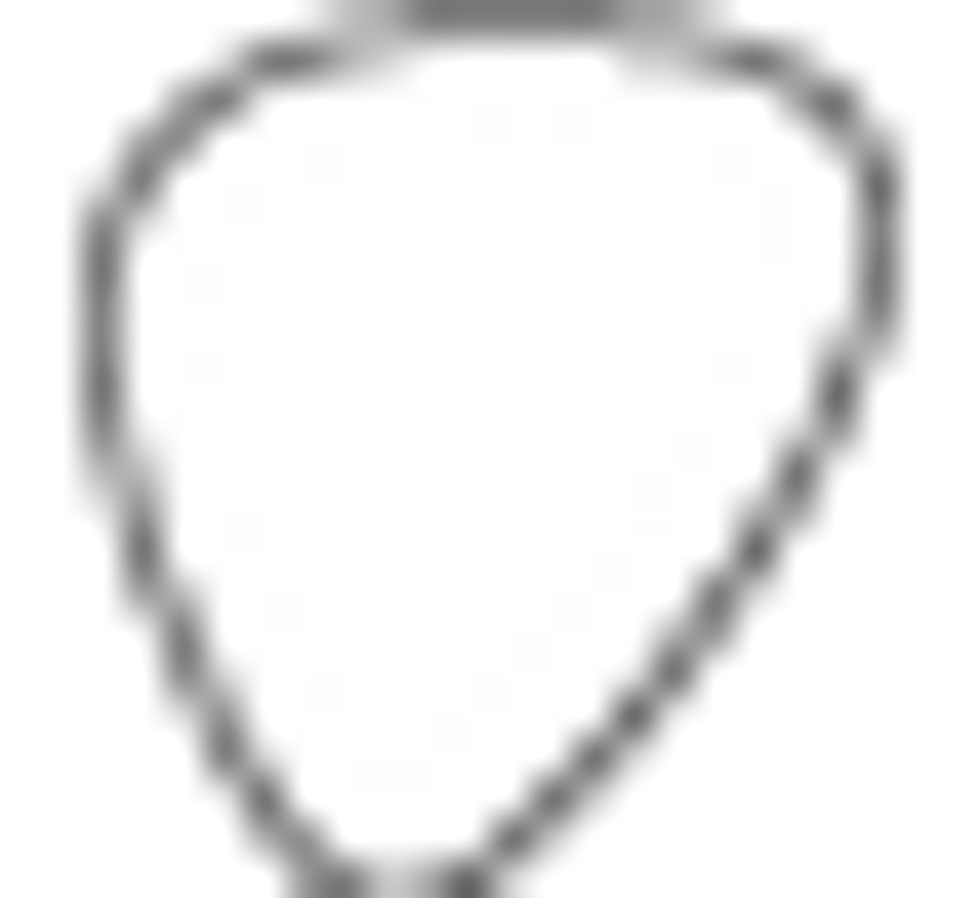 Ease of Use: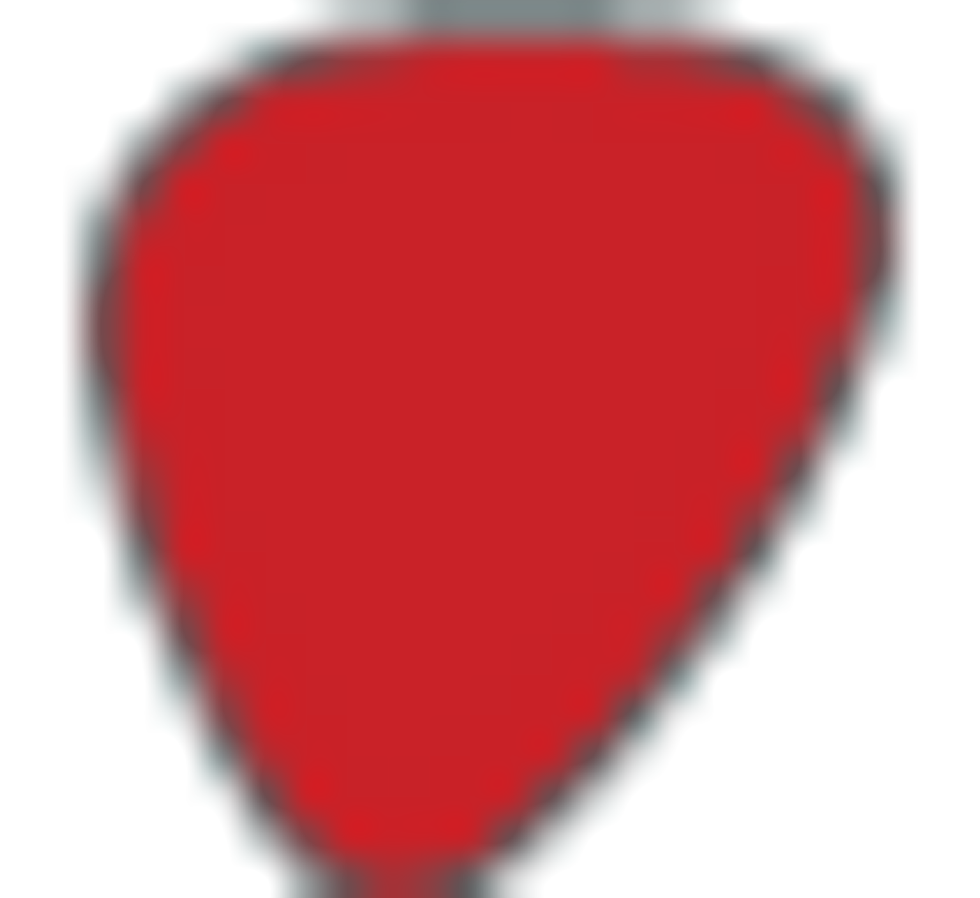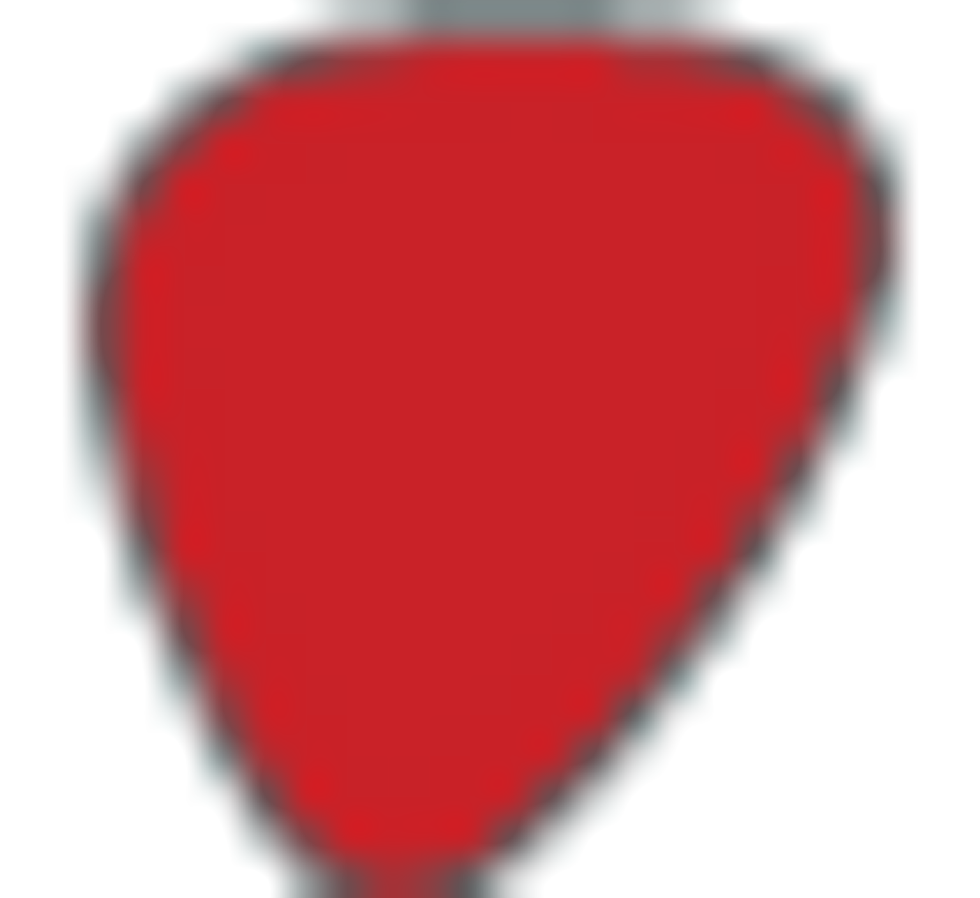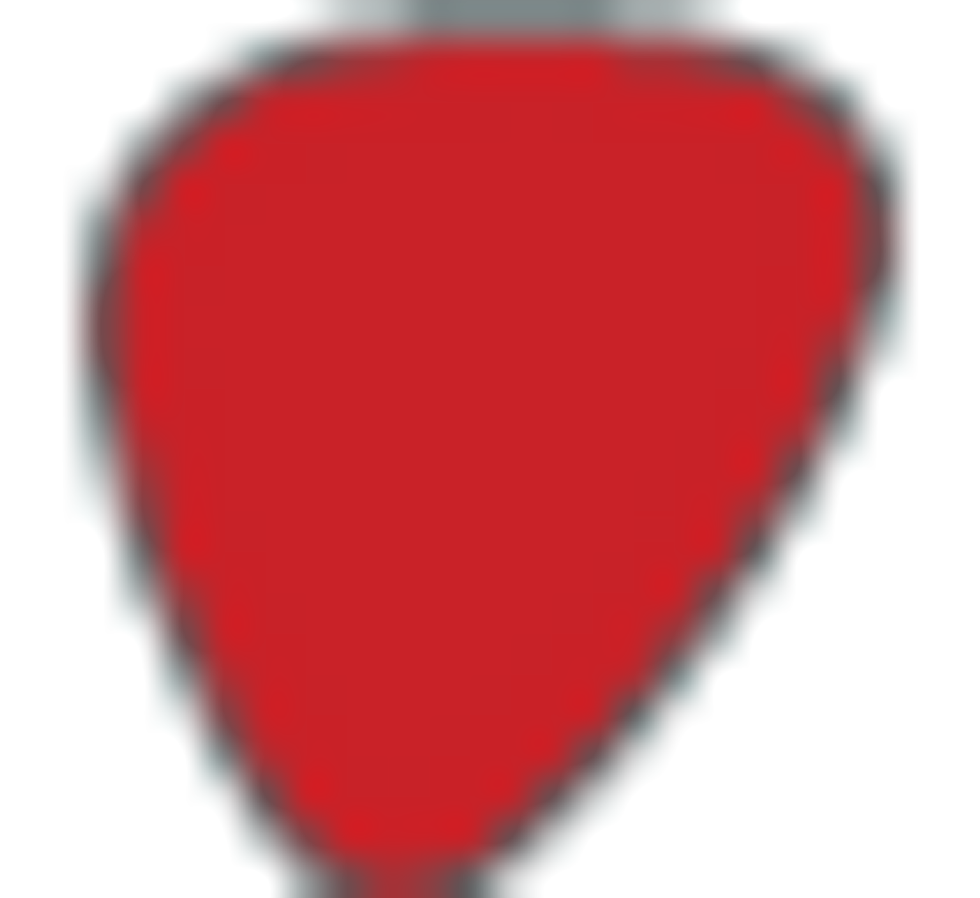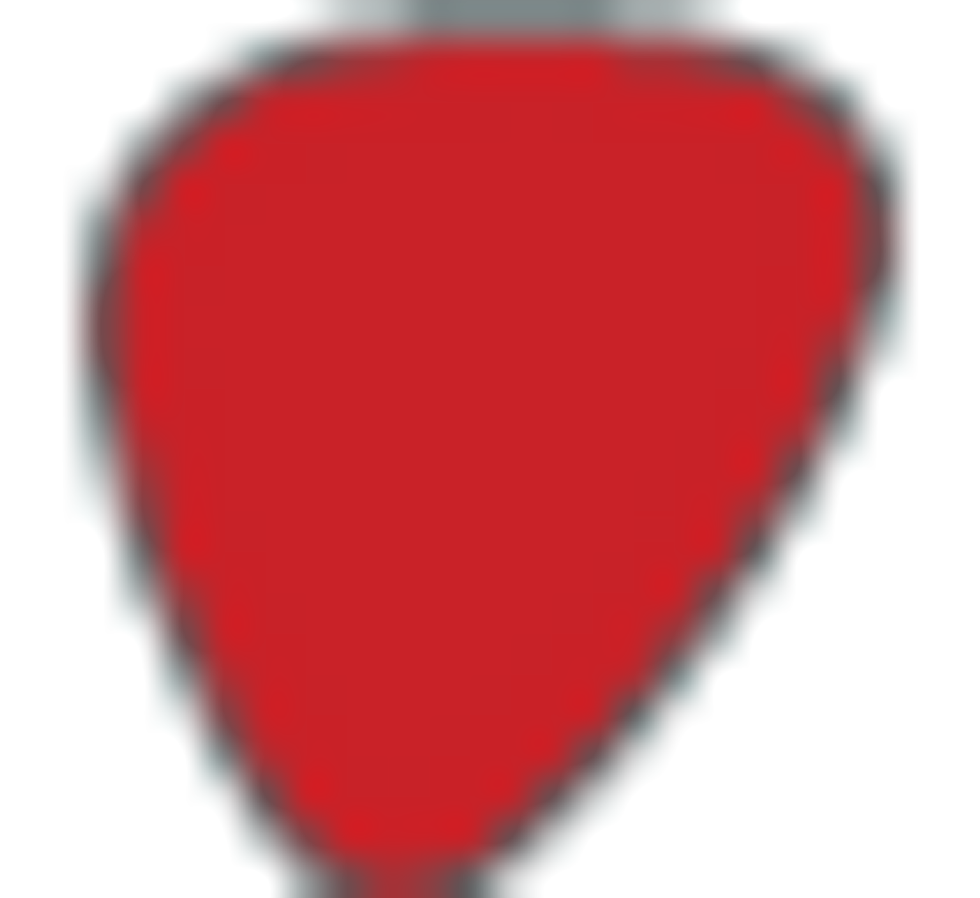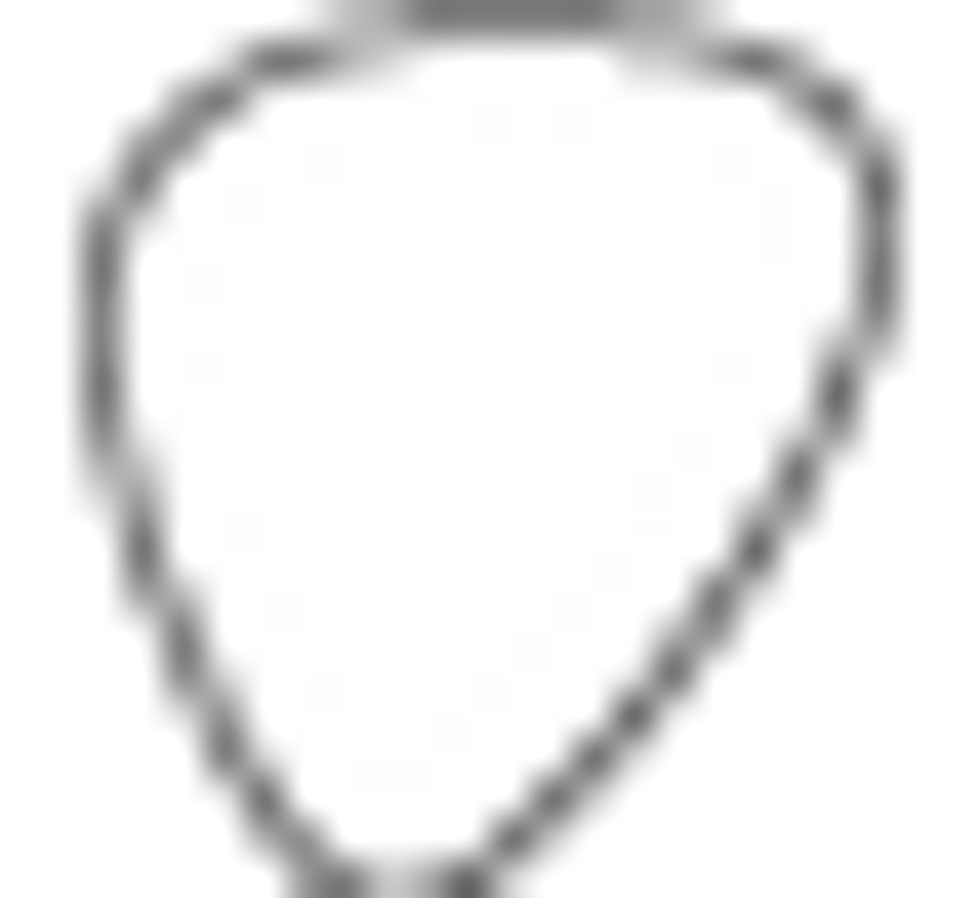 Build: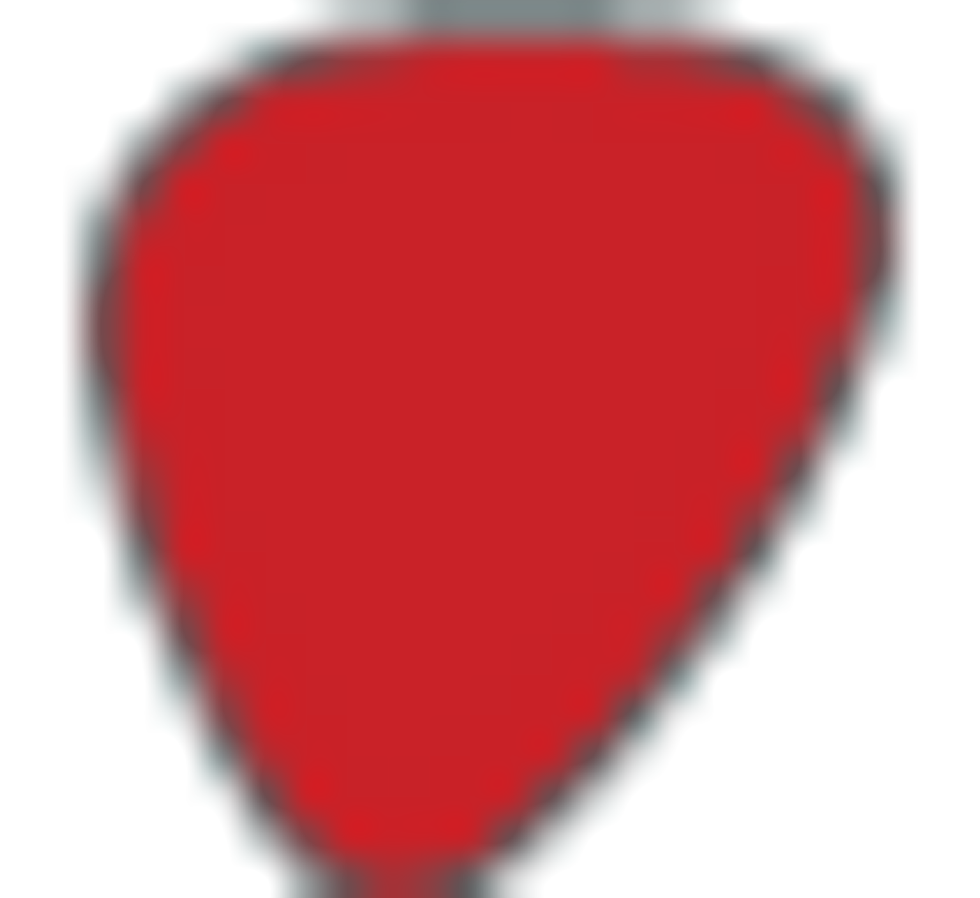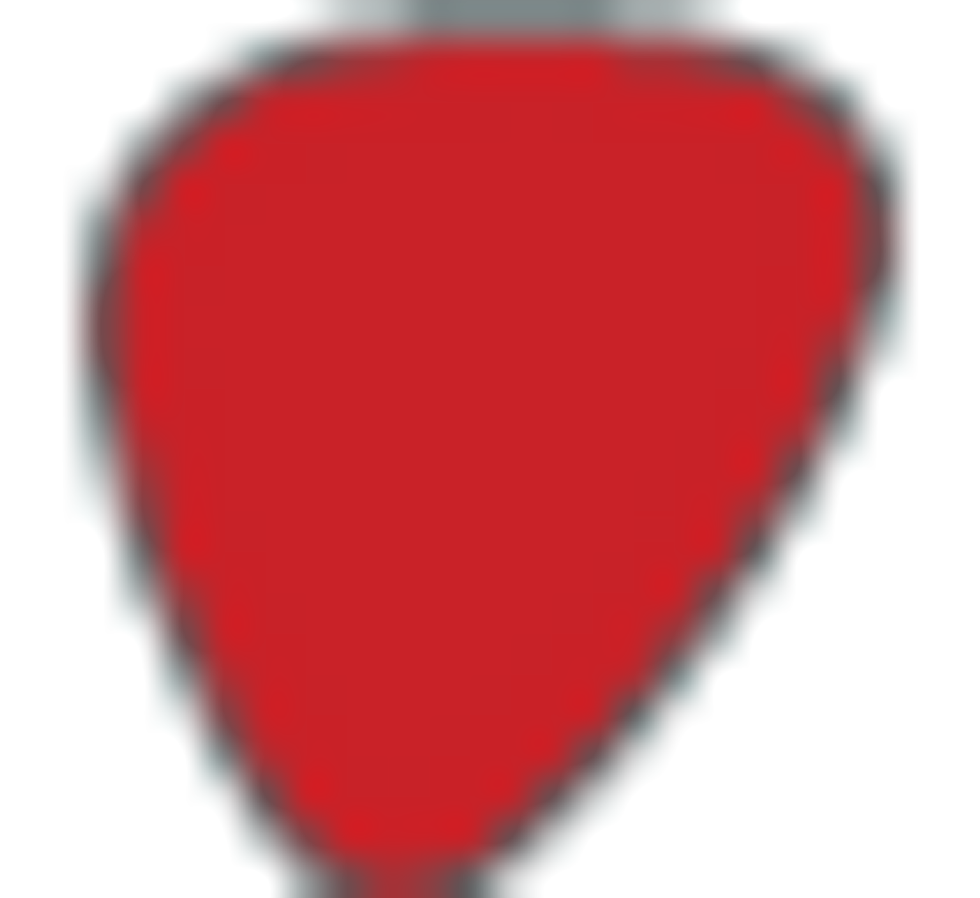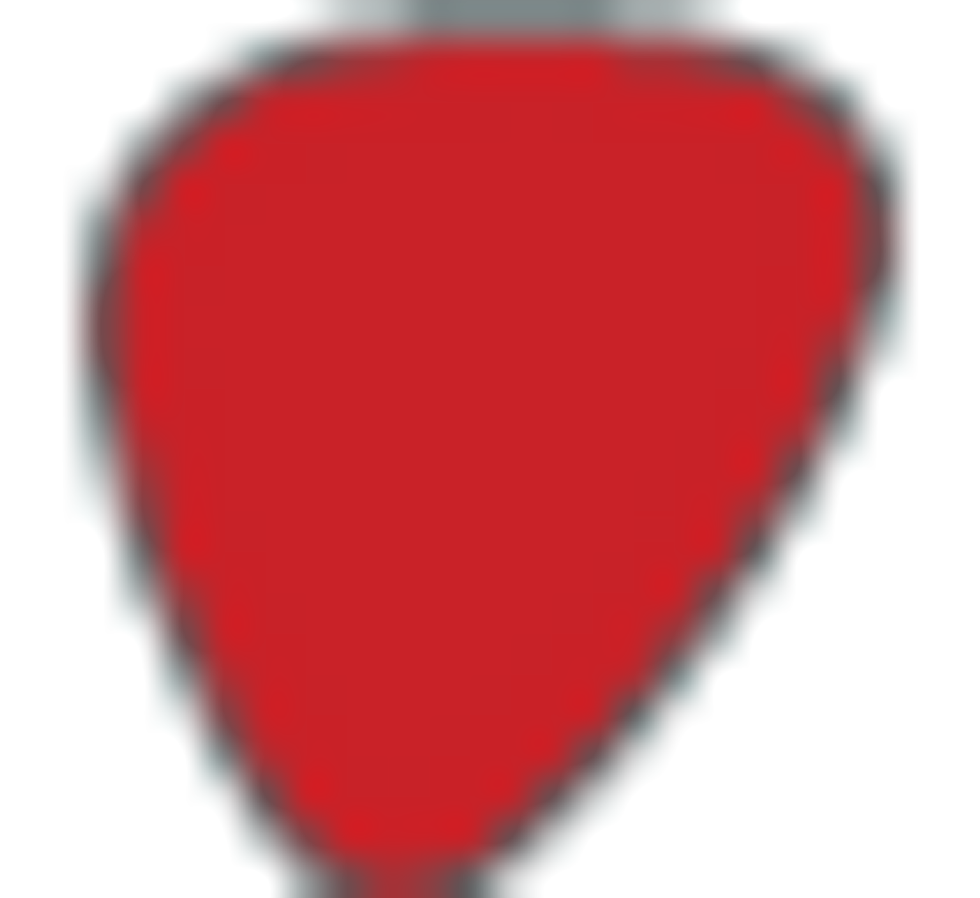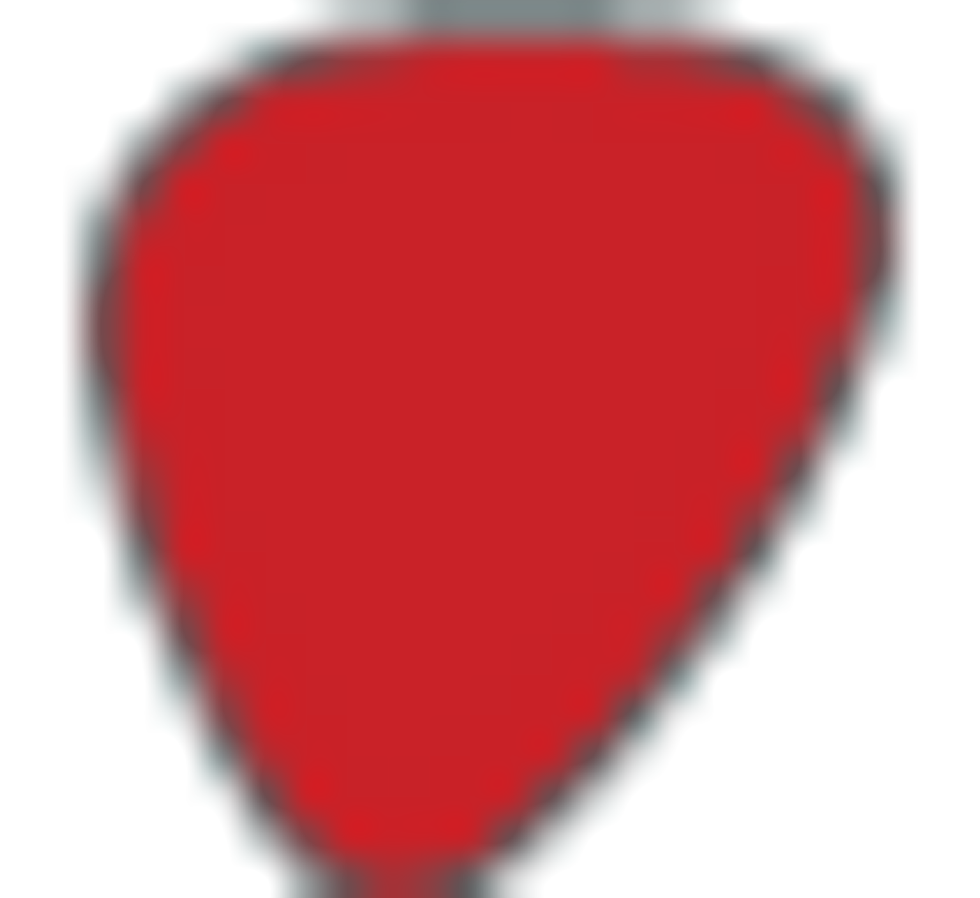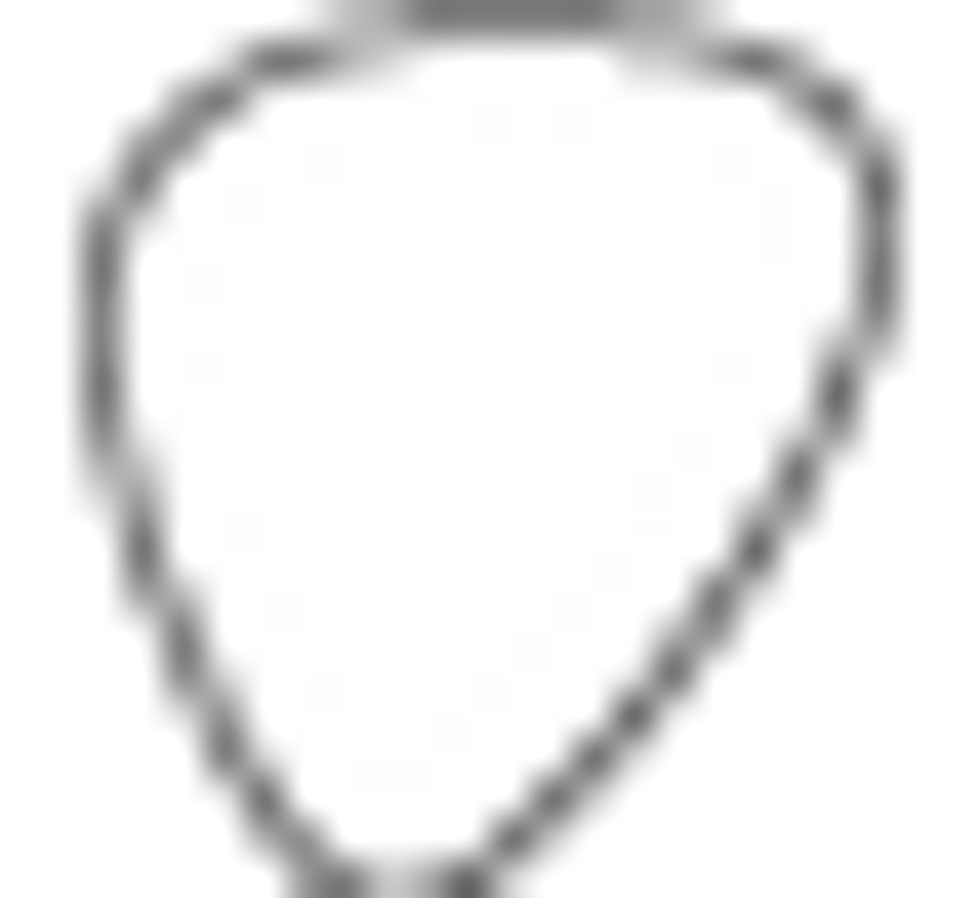 Value: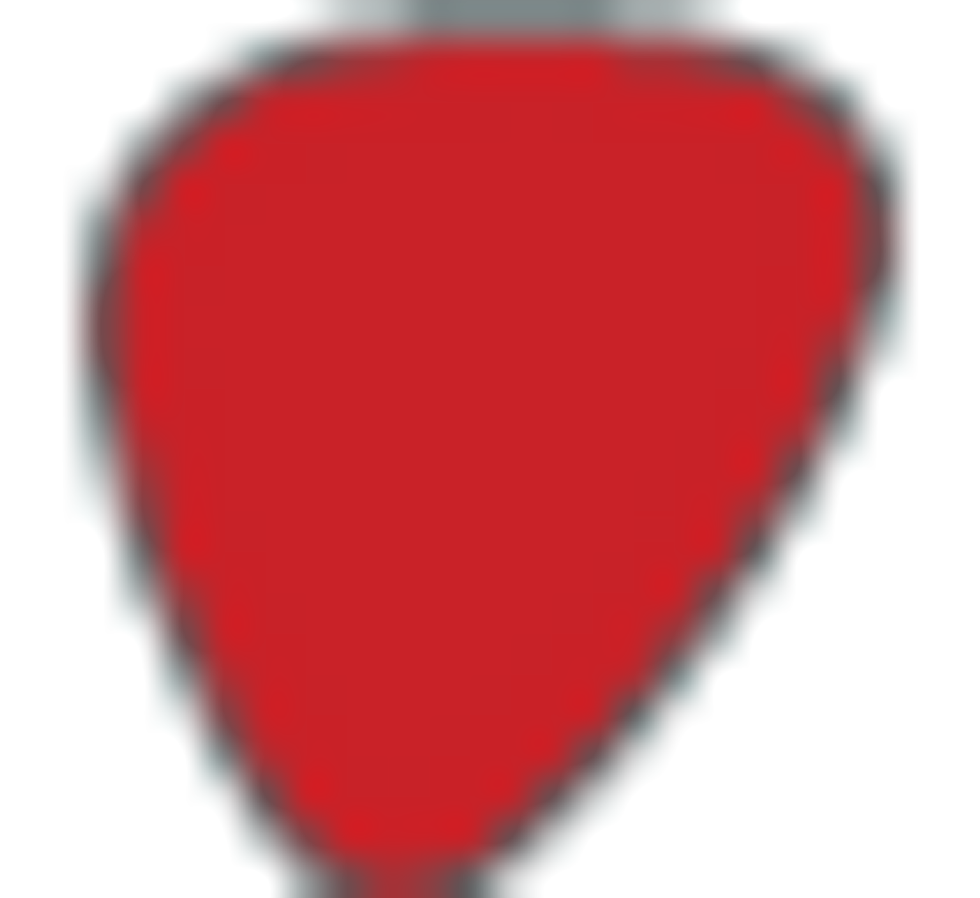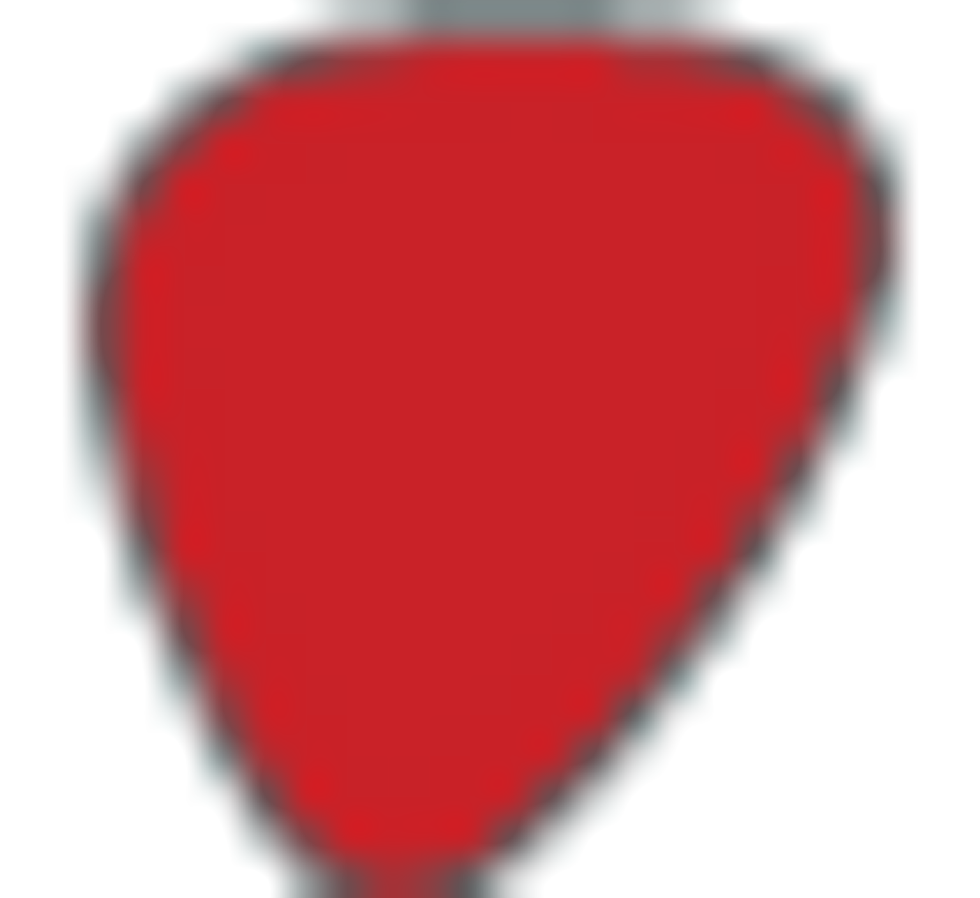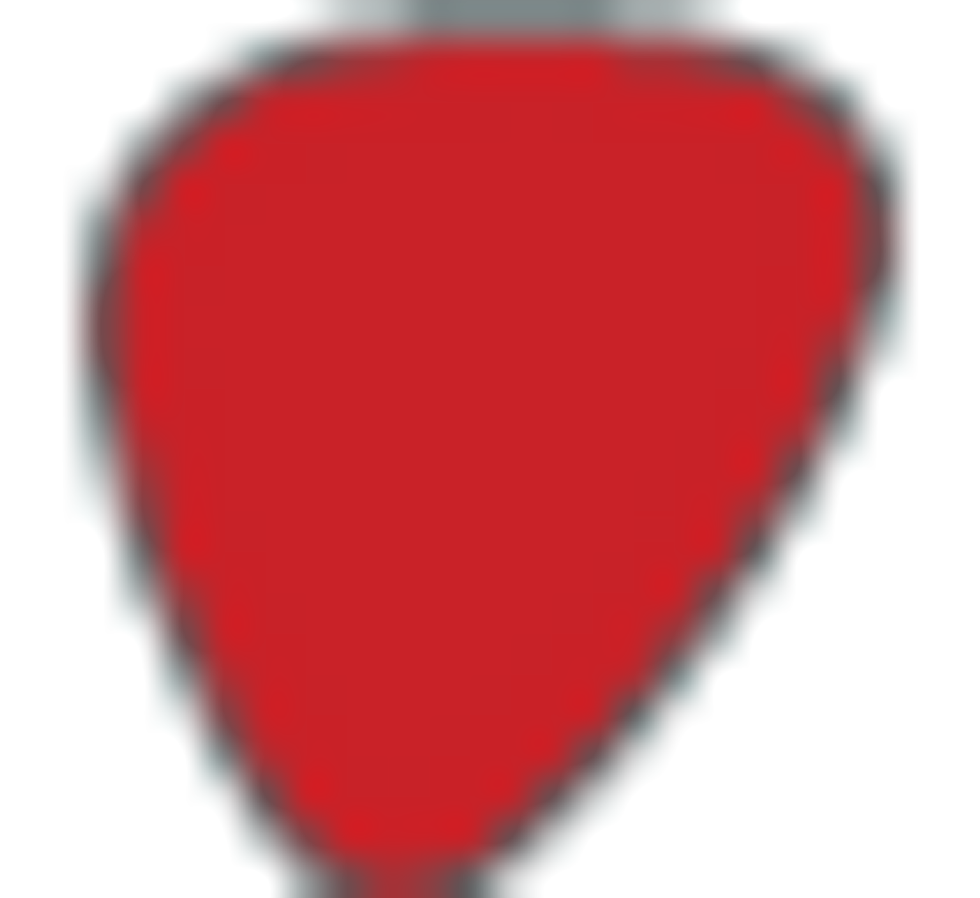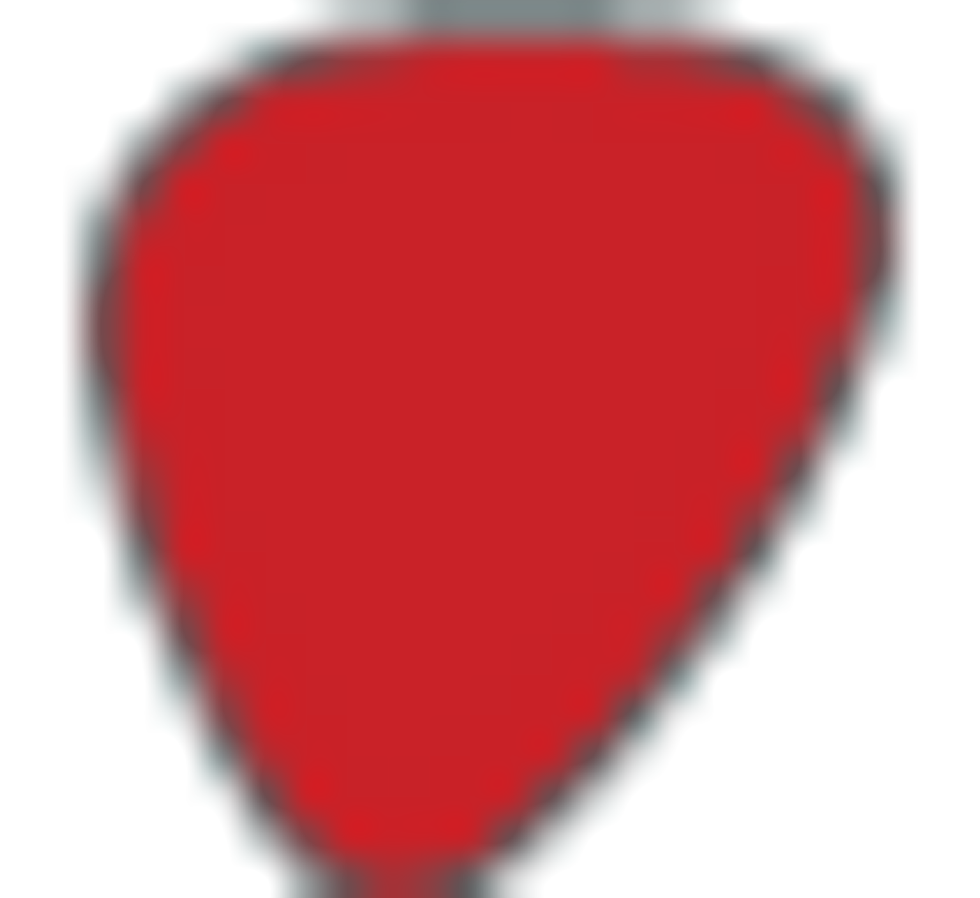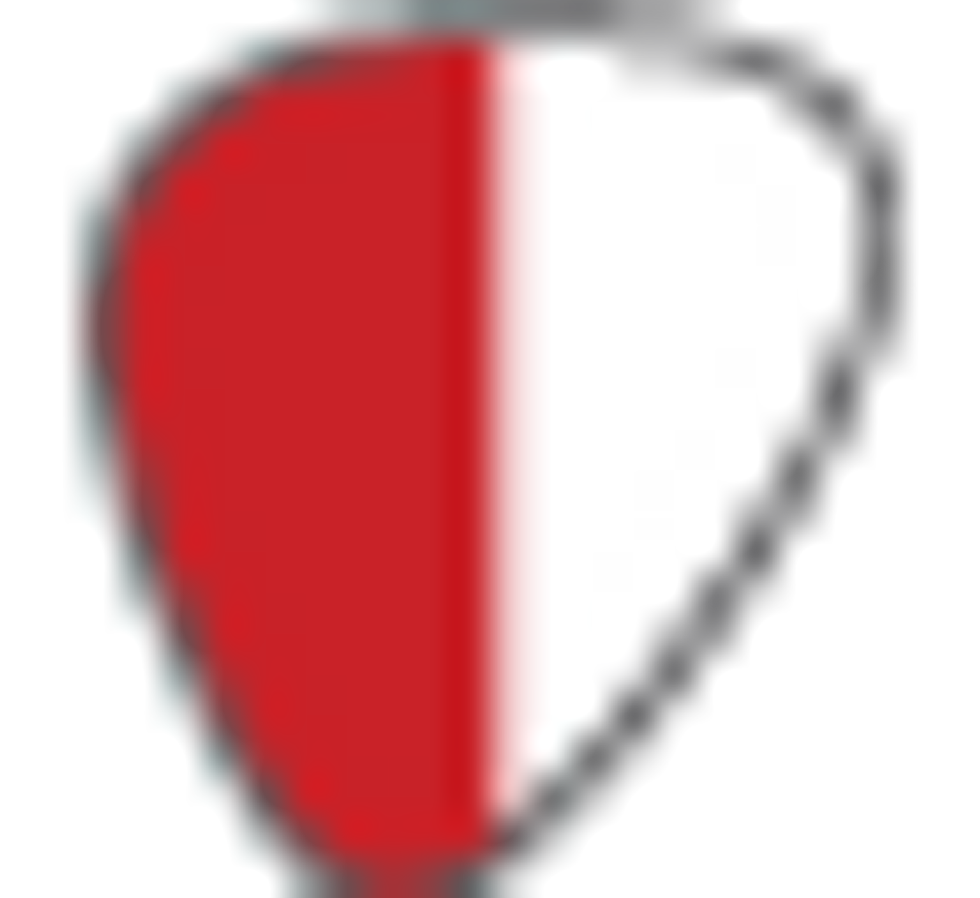 Street:
$999
Laney
laney.co.uk
With the tone controls set flat and the reverb up about halfway, open chords I played on a Telecaster sounded full and lush, with an extremely tight low end. The bass and treble controls both have huge ranges in clean mode, and you can significantly reshape your sound using just these two controls. My attempts to loosen up the lows by adjusting the dynamics and the mid knobs had only a nominal effect. But each of the control's push-pull features had a pronounced effect on the signal. You can get a lot more pop and cut by pulling out the treble knob, and that's sweet for twangy country riffs. The clean channel is also responsive to picking dynamics, and even the hardest picking is never excessively compressed.
The channel's rhythm mode is perfect for fat '70s-inspired riffing, though the overdrive voice can seem congested if you pile on too much gain. Conservative use of preamp gain will give you a saturated edge with less harmonic clutter.
The lead channel roars, to say the least. Put a Les Paul with hot humbuckers in front of this channel and you can rage like a warlord and his army on a hellish rampage. There's a nearly ridiculous amount of preamp gain on tap—and at times it can seem like too much. You hit the sweet spot for heaviness with the gain control set around 11 o'clock and the master at about one o'clock (at least for humbuckers), and beyond that increases in gain will clutter things up fast. In general, the lead channel has a very serrated high end and gutpunching midrange that rides over a dark, powerful low end and gives individual notes the weight of a wrecking ball.
Ratings
Pros:
lightweight. well-built. affordable.
Cons:
high-wattage speakers have a hi-fi tonality that might turn off some vintage enthusiasts.
Tones: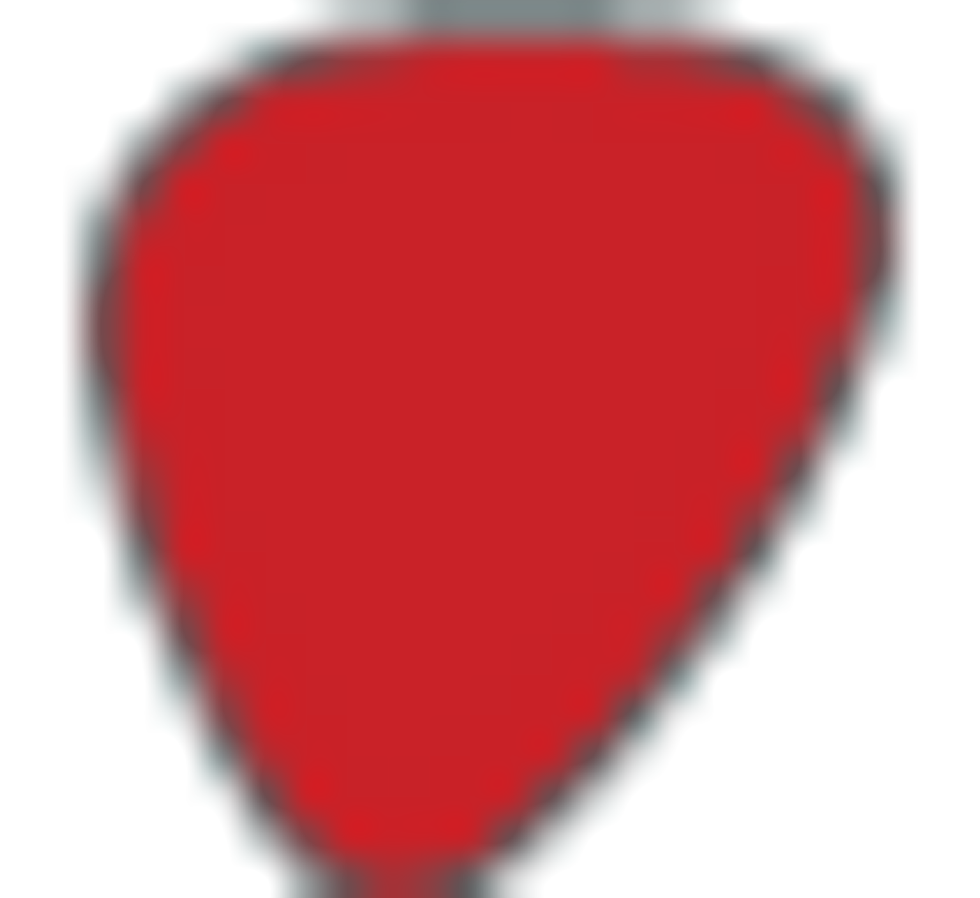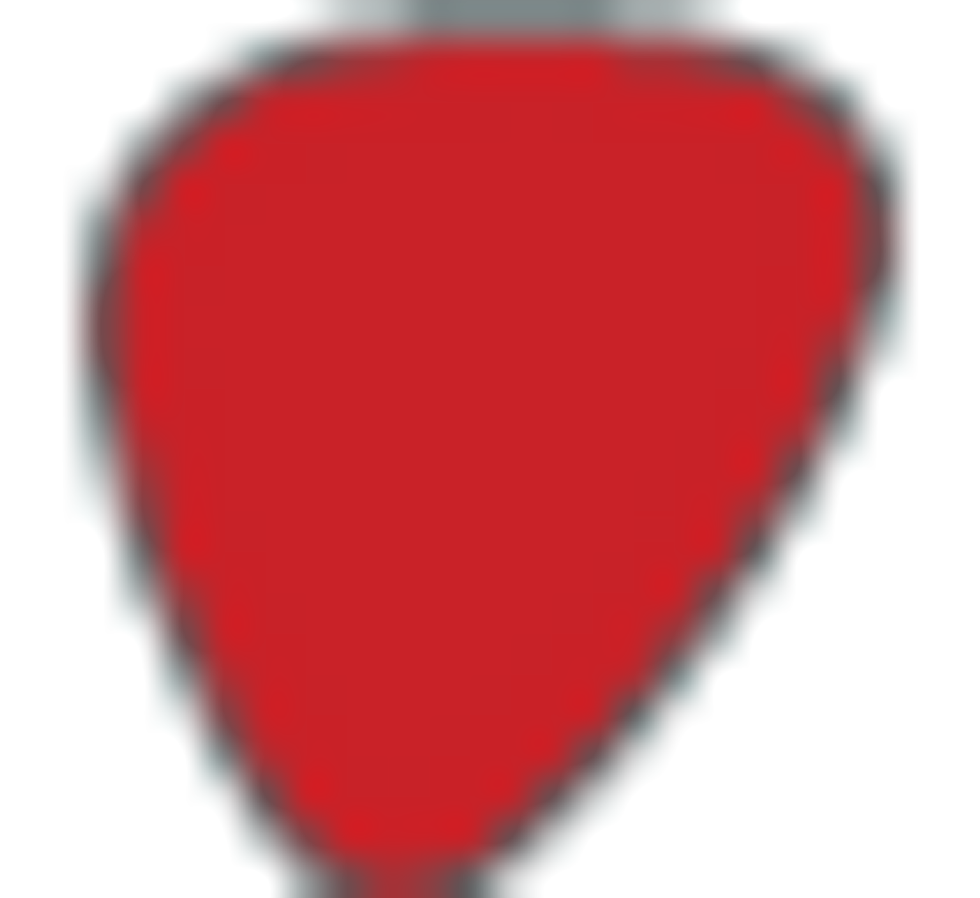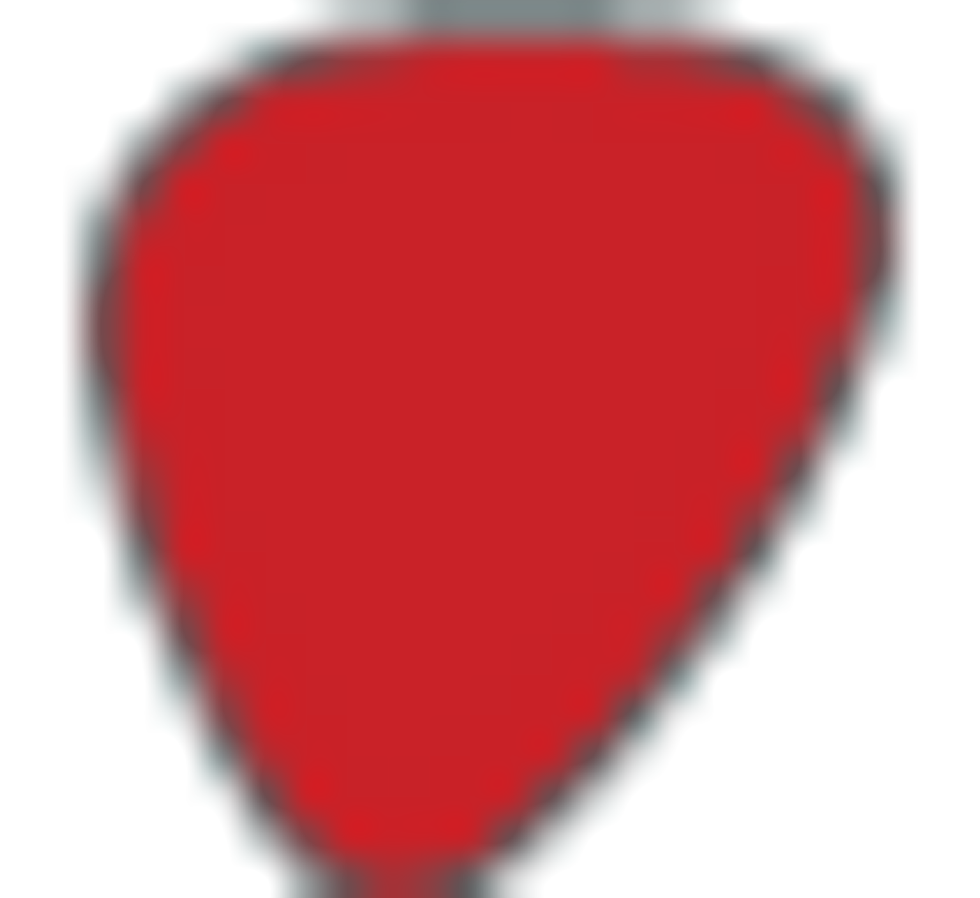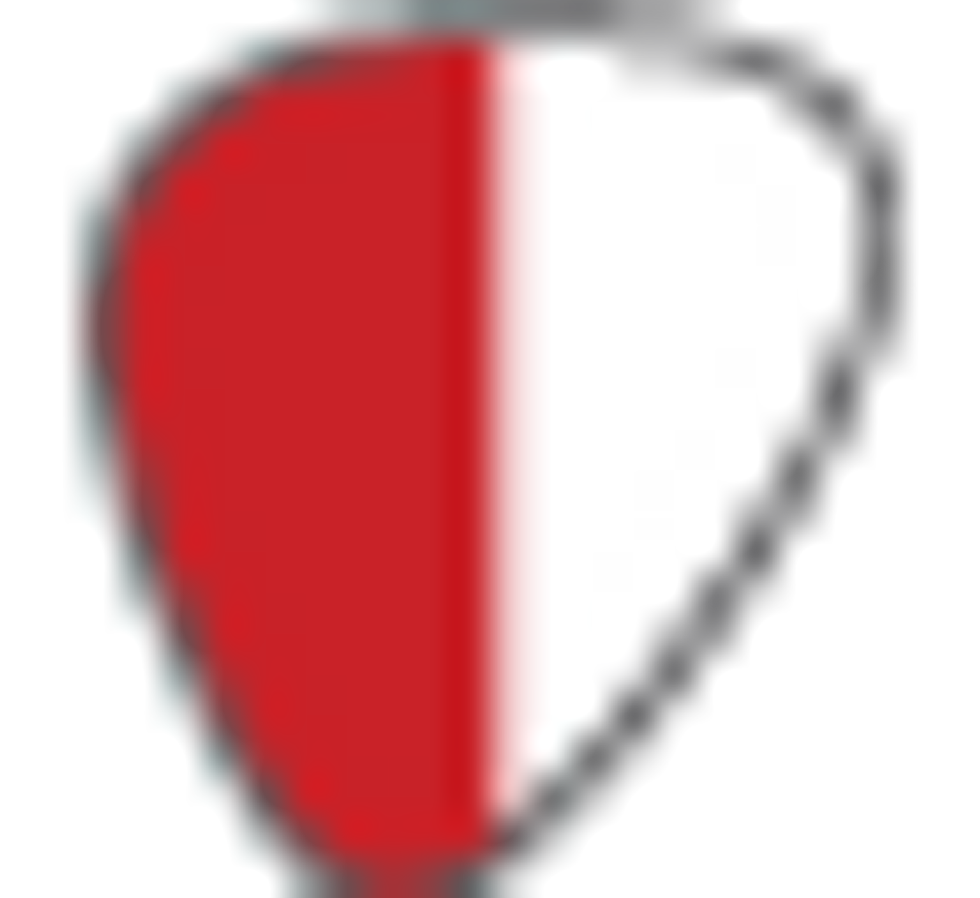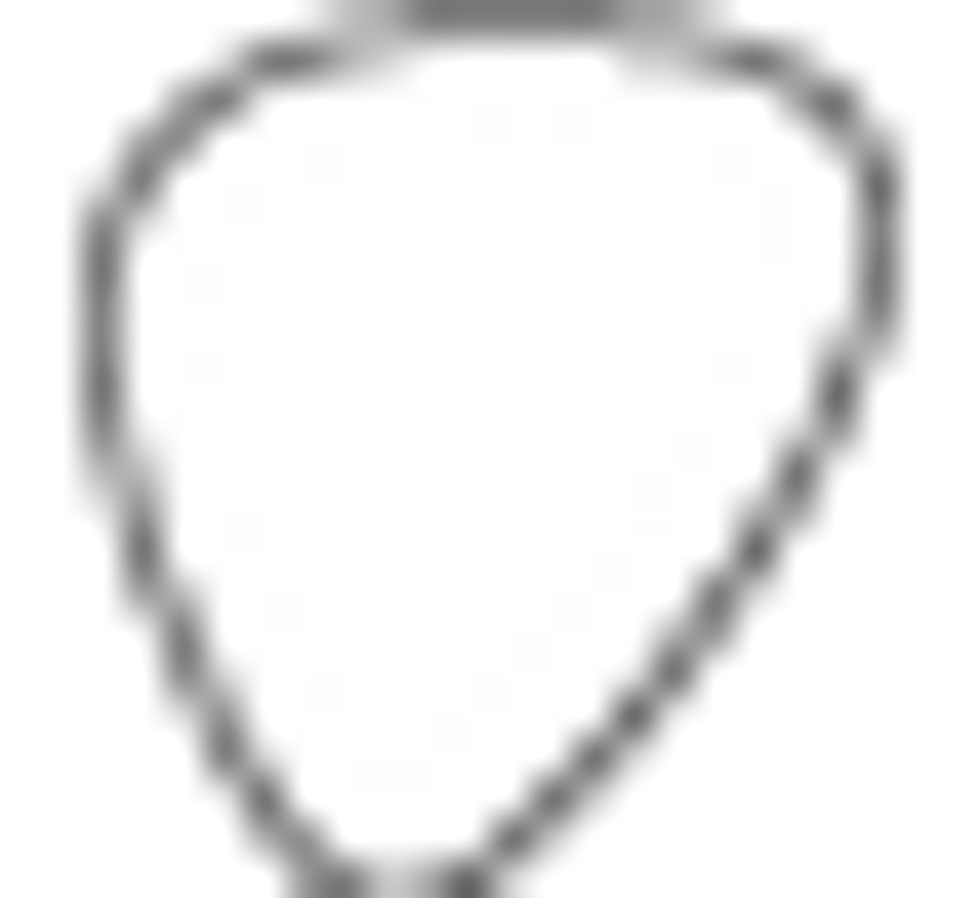 Ease of Use: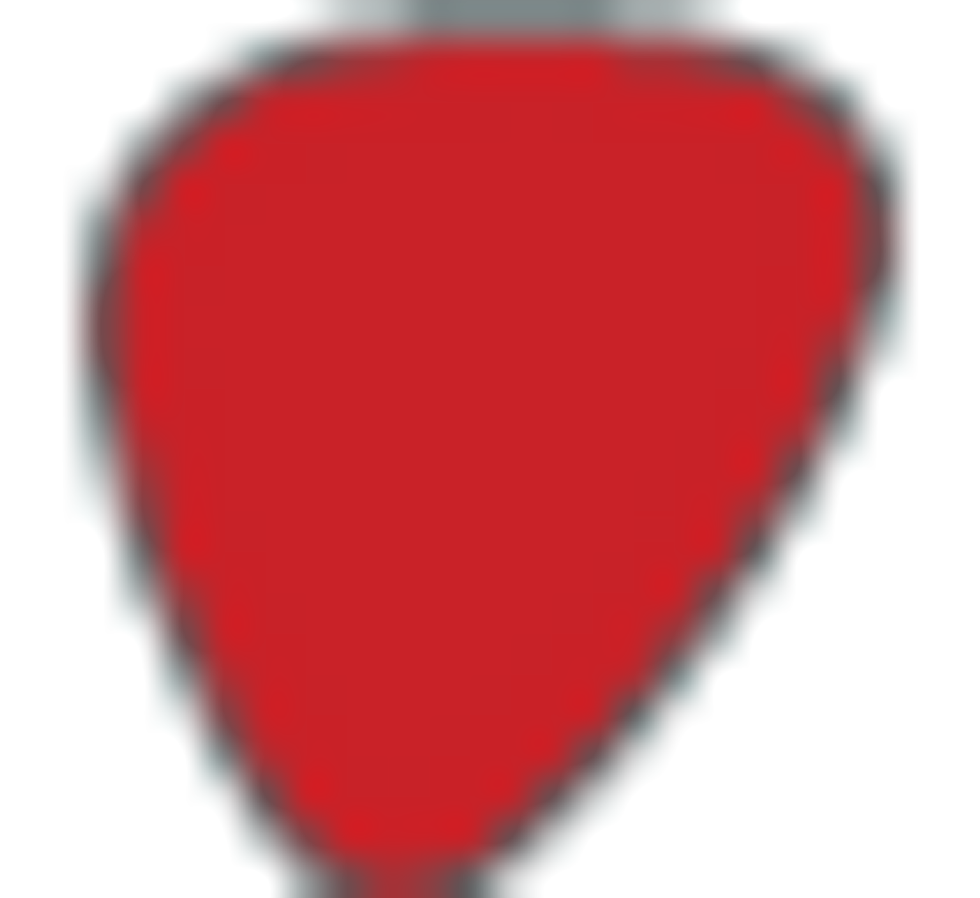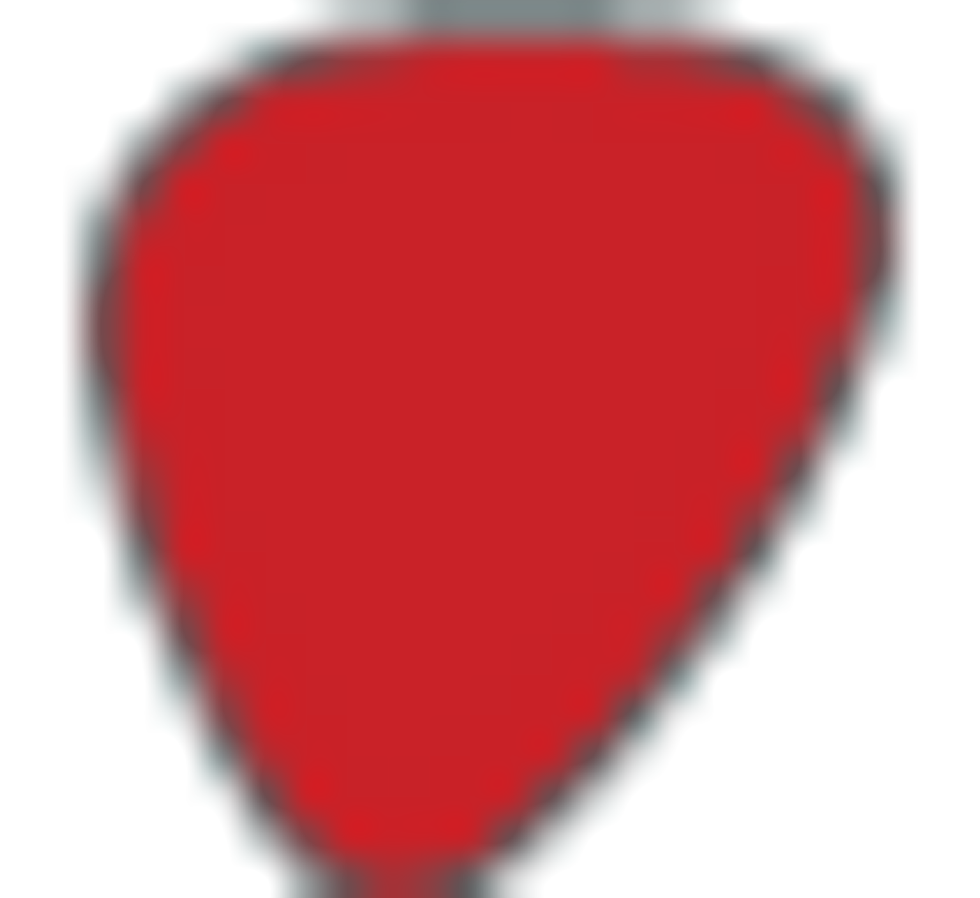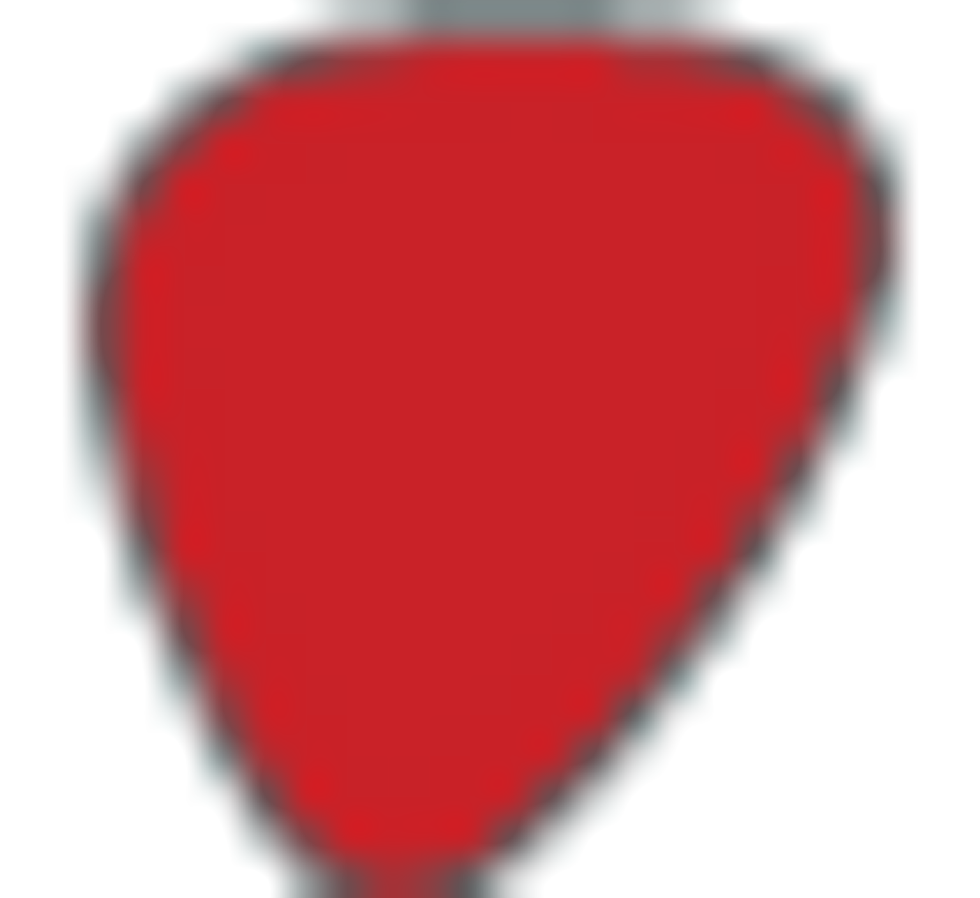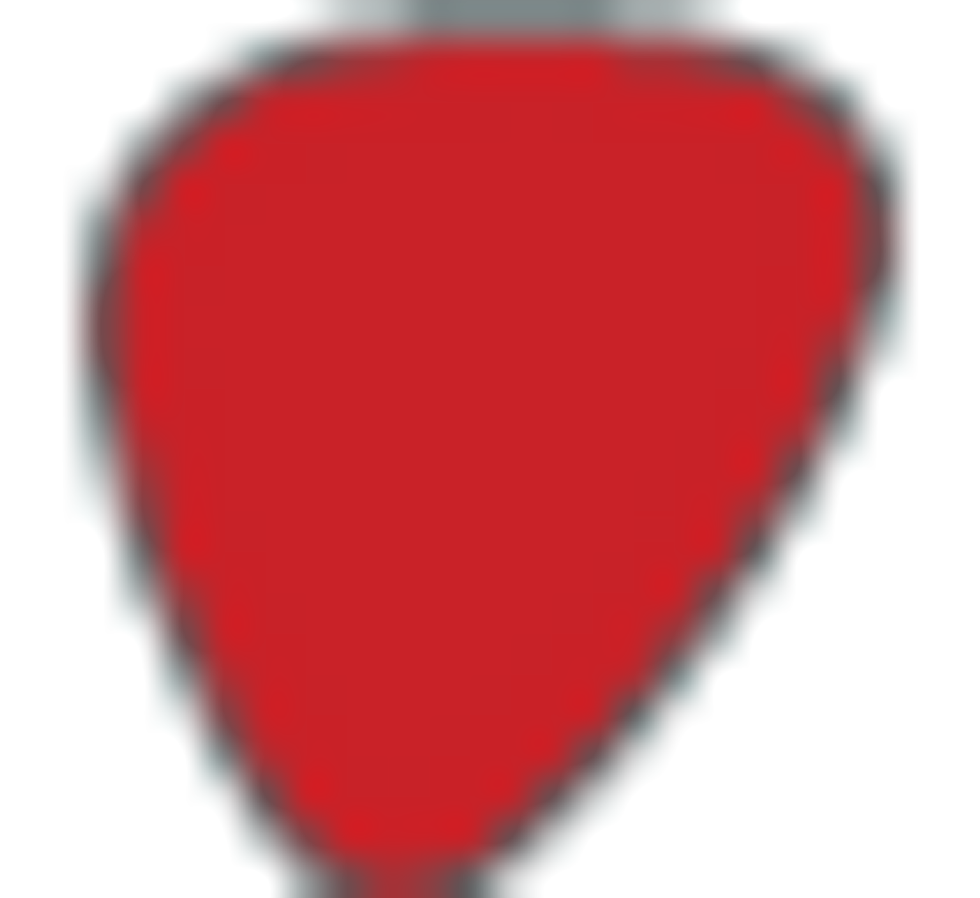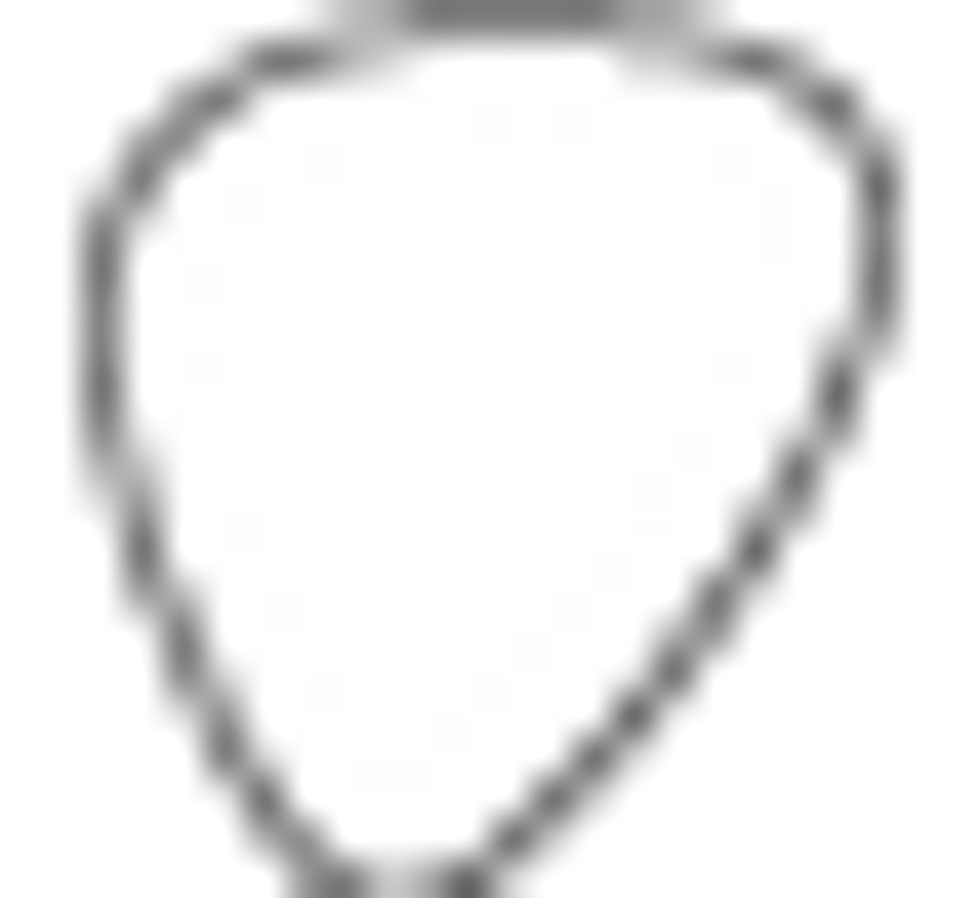 Build: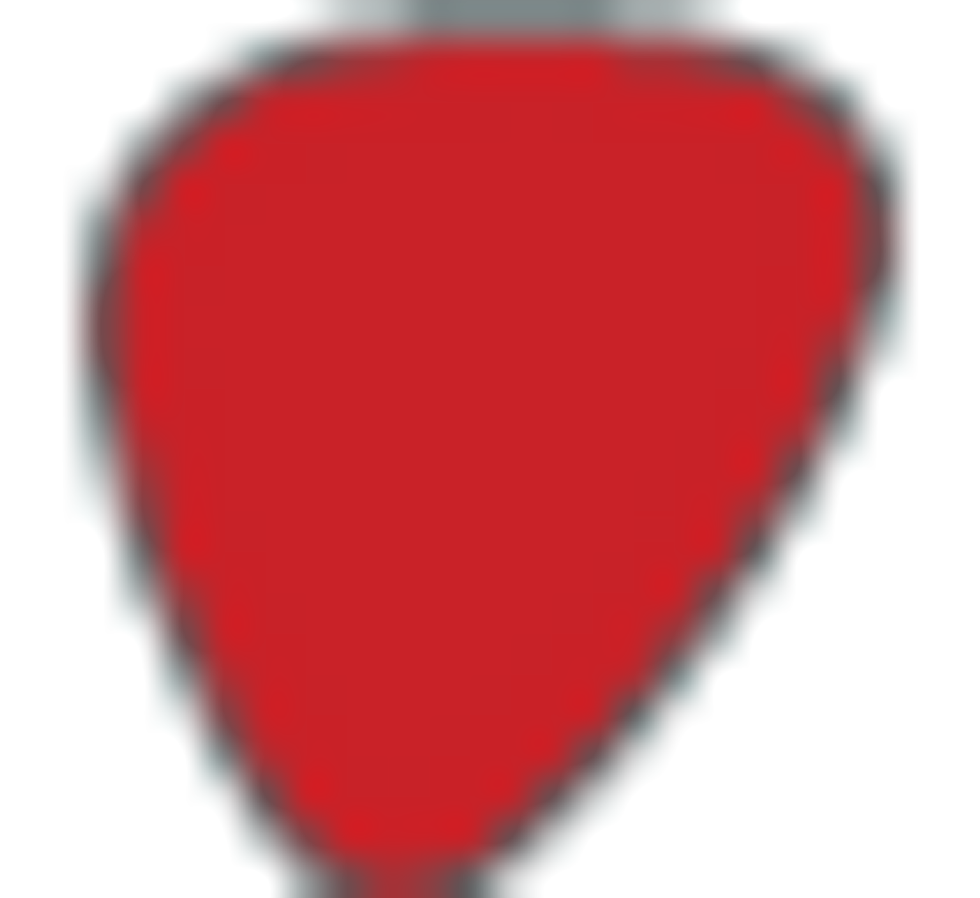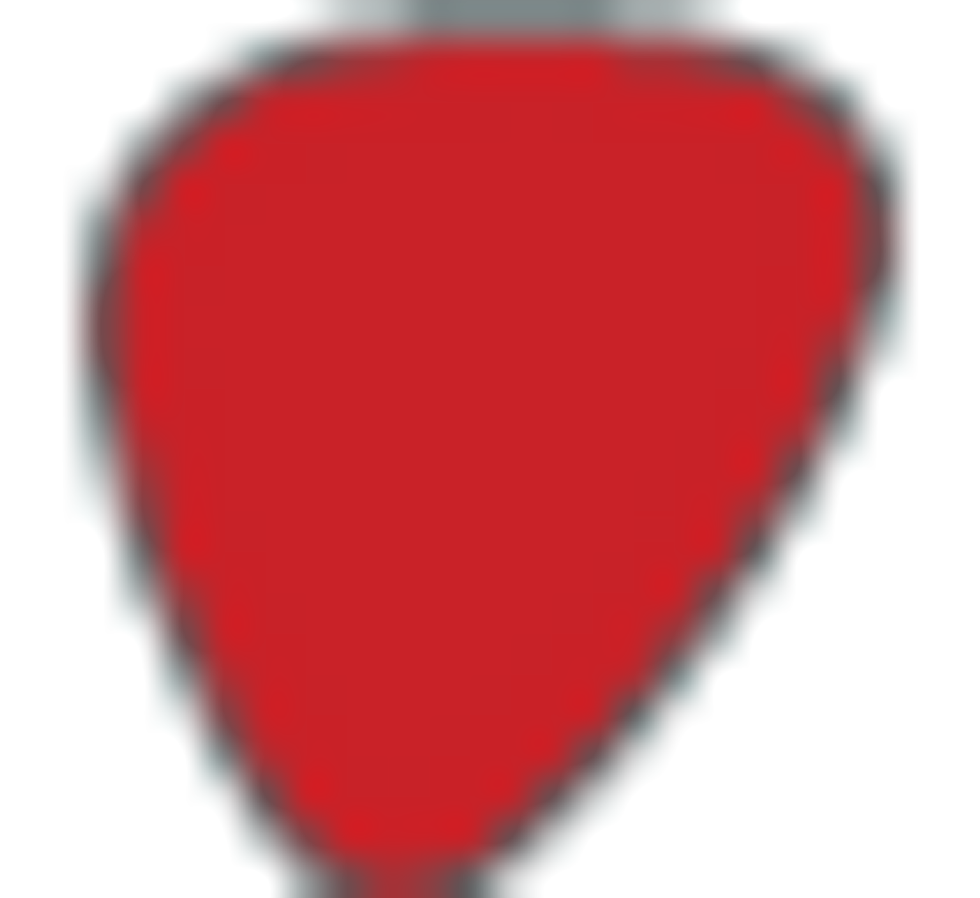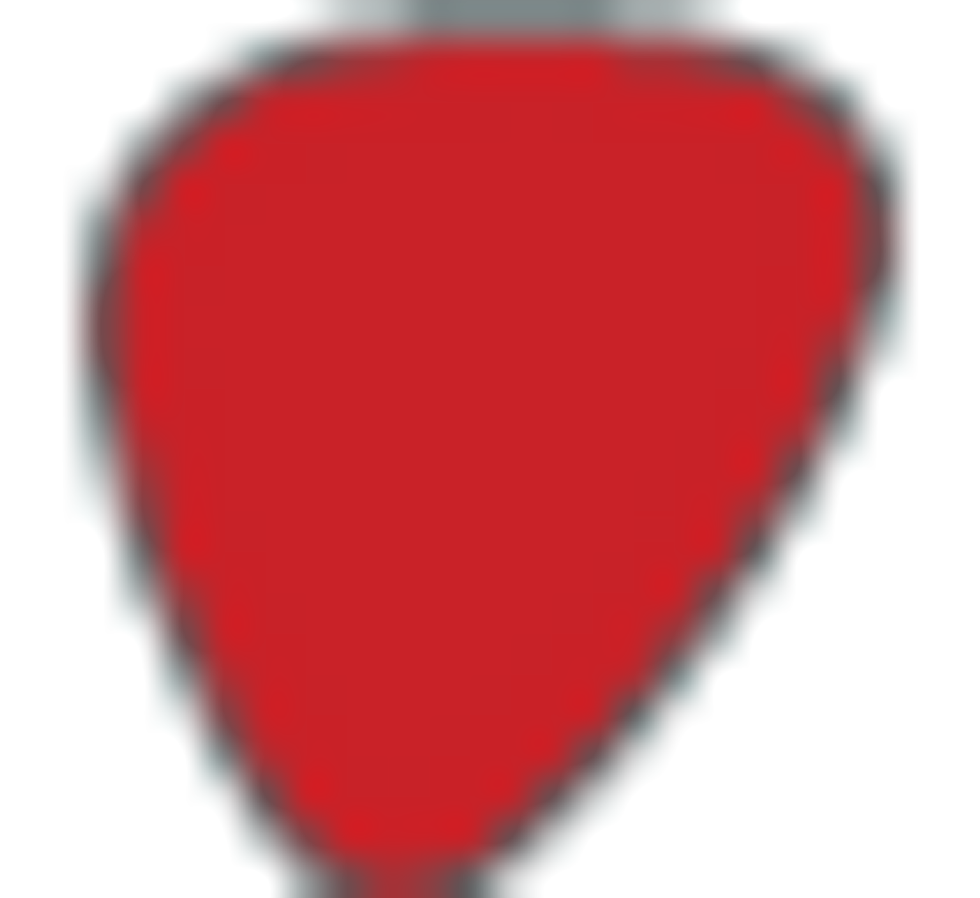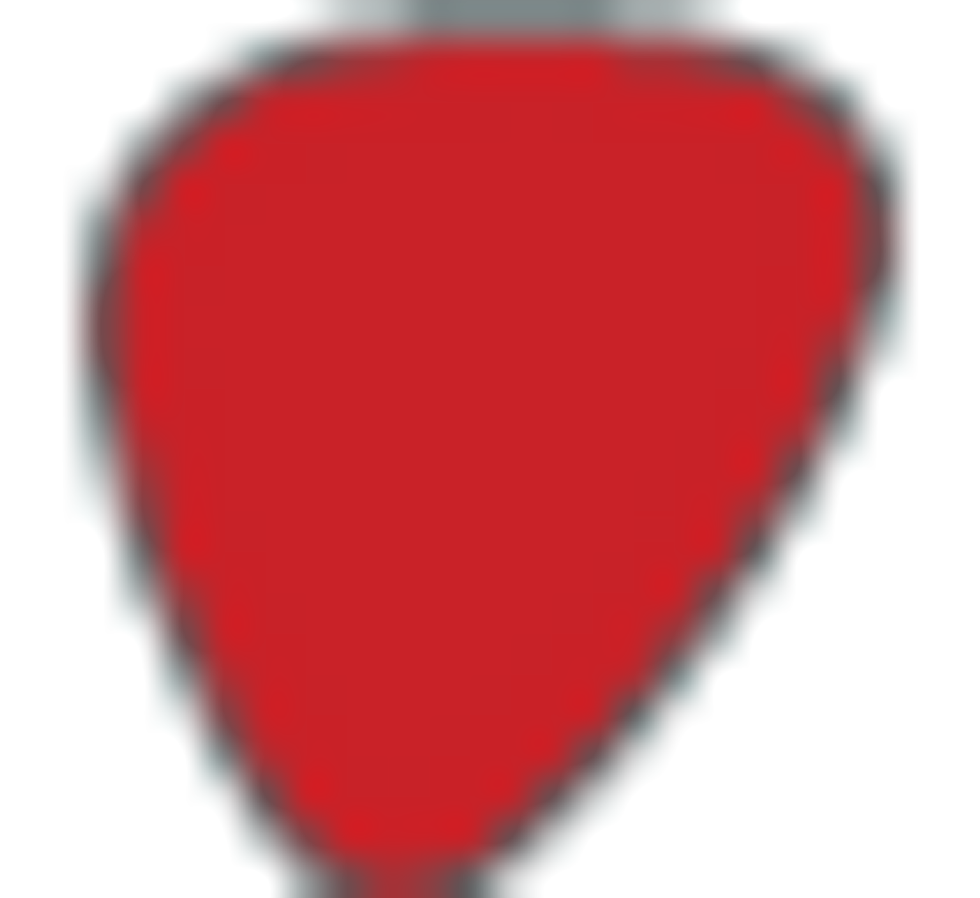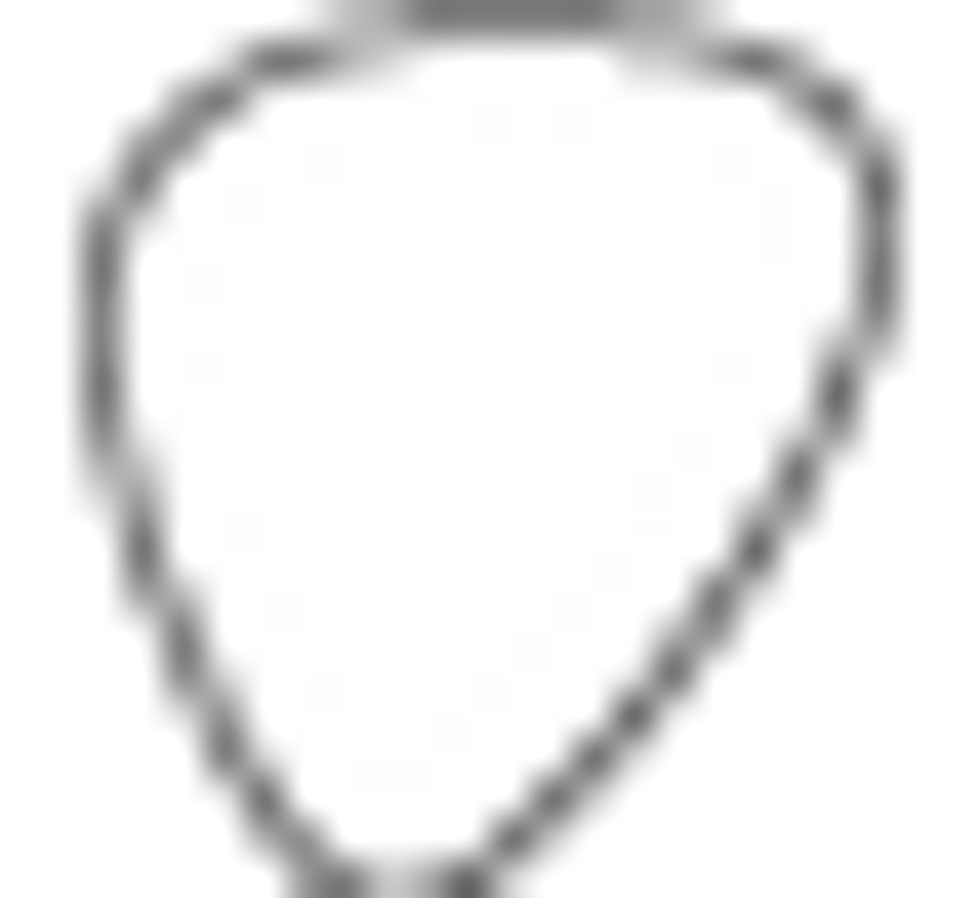 Value: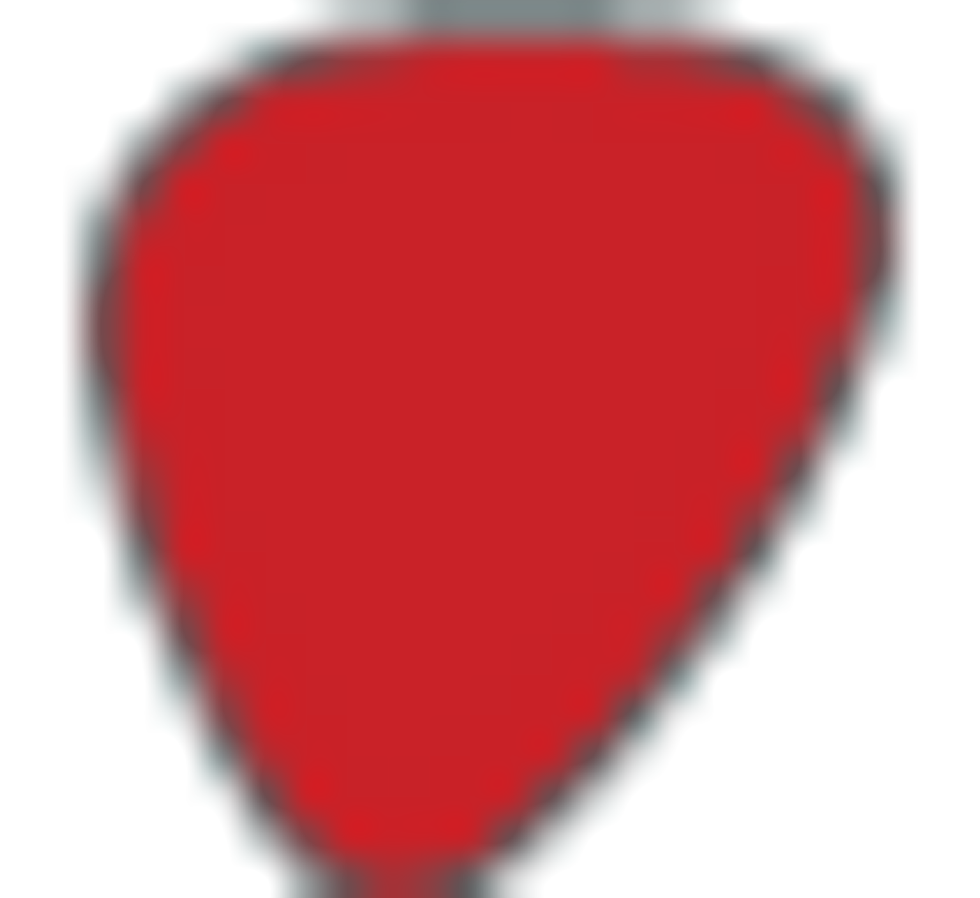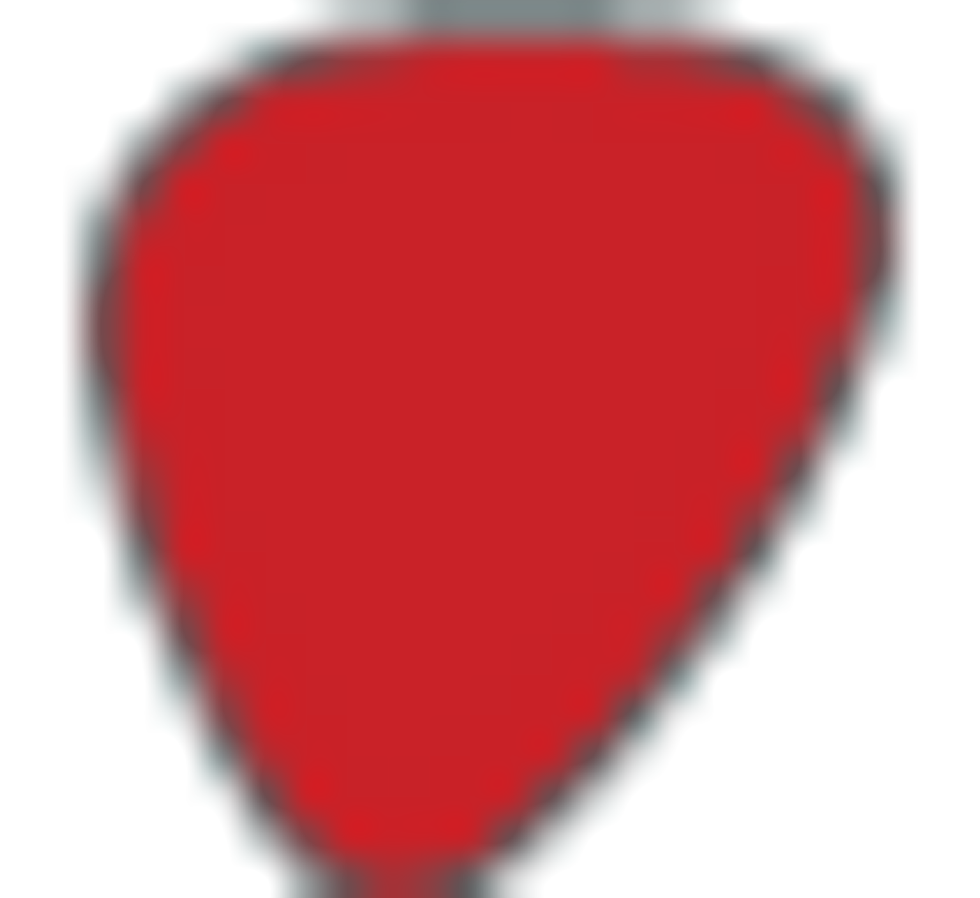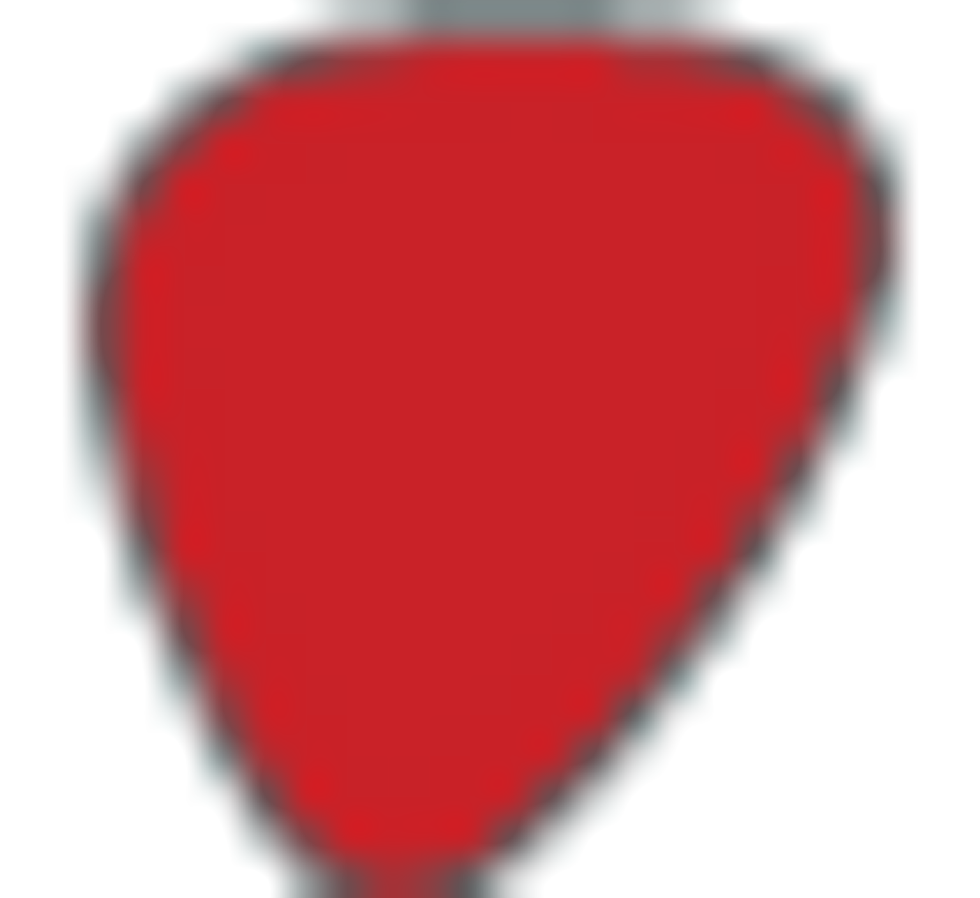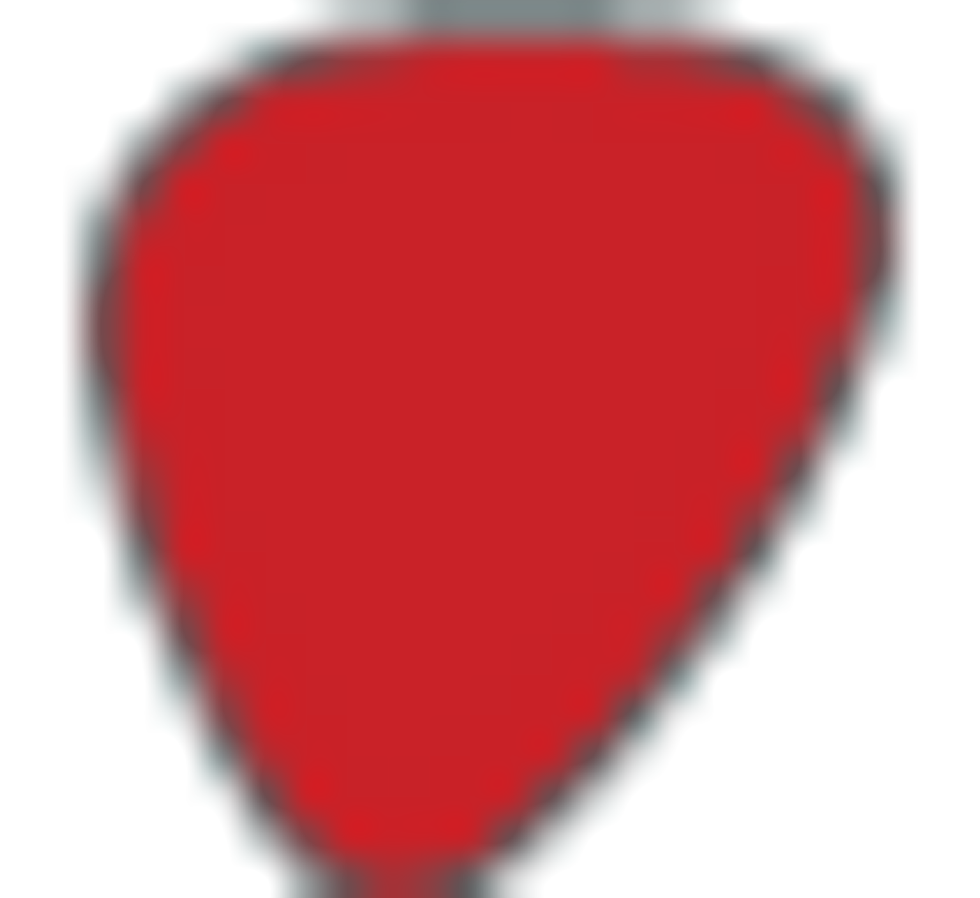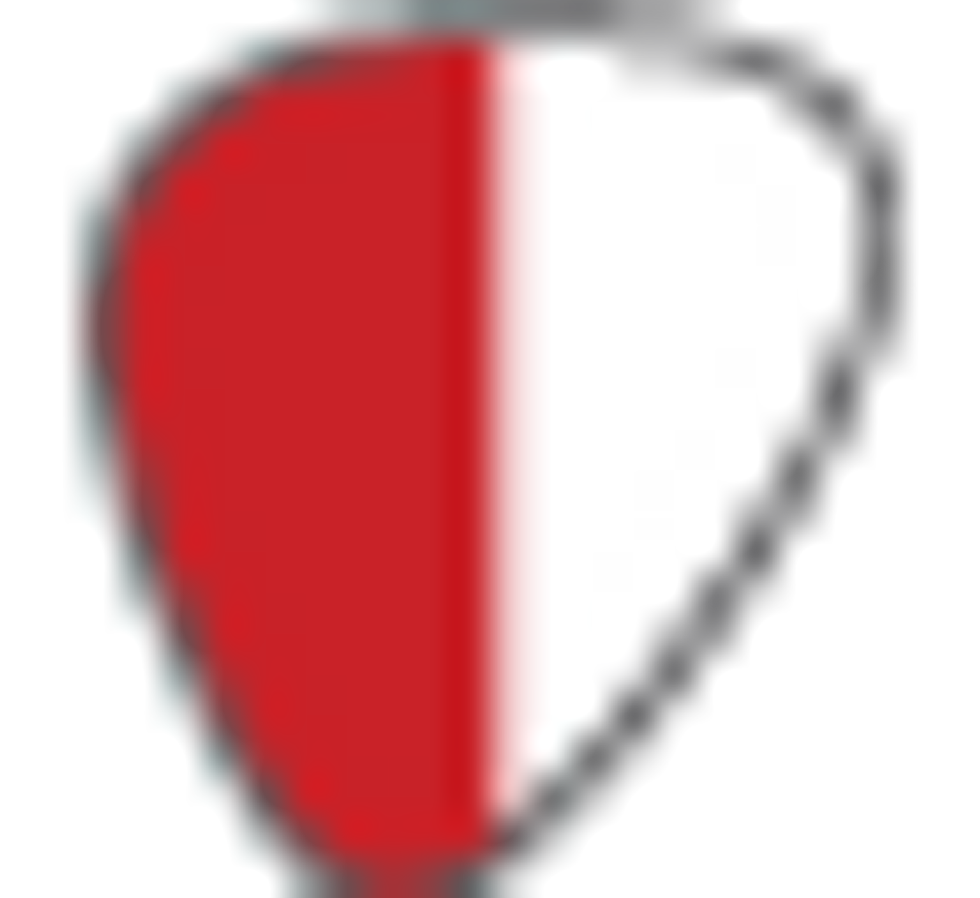 Street:
$499
Laney
laney.co.uk
As with the clean channel, the EQ controls give you a lot of room to work with the lows and highs, but they affect the mids considerably less. There's not much of a mid bump until you set the knob in the three o'clock range—a pretty aggressive setting. But that doesn't mean the Ironheart's lead channel is limited in terms of tone shaping. And if you're willing to dive into the amp's capabilities with both feet, you'll discover just how much variation you can get using the channel's master volume in tandem with the preamp gain, working the differences between the push-pull voices of the EQ knobs, and adjusting wattage to add more sag and saturation.
The Verdict
Though the Ironheart is a worthy heir to Laney's heavy reputation, its also full of surprises. The amp's stellar clean channel was, at times, a revelation—especially considering that the amp was built for metal mayhem. That capability alone is a feather in Laney's cap that sets the Ironheart apart from 100-plus-watt monsters with high-gain proclivities. There may be big amps with more gain, but few are as capable of such a beautifully wide range of tones. And for heavy players with more exploratory tastes and musical visions broader than having more gain than the next guy, the Ironheart has the goods to take you to headbanging Valhalla and calmer climes beyond.