Simple circuit tweaks to fatten the vintage channel and balance the burn channel.
Hi Jeff,

I have an older Fender Super-Sonic 60. I really like its sound, but I find the clean channel's Vibrolux setting a little too thin. Is there a way to fatten it up? Also, on the second/OD channel, I find I need to crank the bass knob all the way and turn the treble knob to only 2 or so to get a useable sound. Is there a way to make the burn channel's "noon" settings more balanced so I can get a warmer sound?

Thank you,

Pat Edwards
Hi Pat,
Thanks for writing. There are actually two versions of the Fender Super-Sonic amp: one from 2005, and another from 2009. The circuitry was improved for the 2009 model. (Yes, we all have bleak memories of the "improvements" Fender made during their CBS era, but these revisions really did upgrade the amp's sound and performance.)
I've already written a Premier Guitar column on the two versions of the Super-Sonic amp and the changes needed to update the earlier model [Modifying an Early Fender Super-Sonic 60, Aug. 2014]. No matter which version you have, your modification requests are above and beyond what I previously covered, but with both columns in hand you should be able to bend the Super-Sonic to your will. So let's get started!
First, let's address your complaint about the Vibrolux setting. This is part of the amp's vintage channel, which is switchable between Vibrolux and Bassman circuit simulations. As the schematic excerpt in Fig. 1 shows, relay K4-A in Vibrolux mode routes the signal from pin 4 to pin 6 through C10, and then through the C11/R22 resistor/capacitor network. Here, I believe, is where the signal becomes too thin for your liking.

Fig. 1
To correct this, try removing C11. This capacitor passes highs across R22, and the ratio of highs passed relative to the total signal may be responsible for the sound you perceive as "too thin." Another possibility is that the signal is overly attenuated by R22, making the amp, for lack of a better term, wimpy. If this is the case, try decreasing the value of R22. Start with a 1M resistor and see how you like it. If that doesn't work, go lower. If you achieve a good, full sound, but one that could still use a bit more high end, try different values for C11. You might even replace R22 with a simple jumper wire, but be aware that if you do, C11 will no longer affect the sound. Anyway, this is a great spot to tailor the Vibrolux setting, but ultimately, it's all about trial and error to satisfy your personal taste.
Now that you can tweak the Vibrolux setting to taste, let's address your other concern. The amp's second channel is labeled burn, but I guess we need to balance that burn, so let's modify this channel's tone stack.
We focus on R46, as seen in the schematic excerpt in Fig. 2. This part governs the amount of signal passed to the bass and middle controls and is sometimes called the slope resistor. The stock value is an unusually large 120k. I suggest lowering the value to 82k to see if this brings you closer to the balance you desire. You can certainly go lower—68k, 56k, or even 47k—but be aware that this not only brings in more lows and mids, but also changes the curve, or "voice," of the tone stack. At some point you need to settle on a compromise where the amp sounds good, as opposed to having your controls at some arbitrary midpoint setting. The bottom line is to make the amp sound the way you want, not where the controls must be set to accomplish this.

Fig. 2
Another possible modification: Reverse the position of the cathode caps (C19 and C21) in the two gain stages prior to the tone stack so that C19 is 2.2 µF and C21 is 22 µF. This may clean up the overdrive at very high settings in addition to feeding the tone stack stage a fuller signal from which to work.
Well, there you have it. I hope these tweaks make your Super-Sonic even more sonically super.
Why do most bassists opt for a contact pickup on their acoustic axe?

Photo 1. Photo courtesy of Andreas Schulz and leftover-visuals.de.
Since the days of MTV Unplugged, many working bassists who would normally rock a solidbody electric have expanded their sonic palette with an acoustic bass guitar. When it's impractical for a band to perform with a drum kit and concert backline—perhaps an in-store promo gig, radio station, or intimate in-the-round show—an acoustic bass allows low-enders who don't play upright to hold down the bottom for their flattop-wielding mates. Though such performances are typically billed as "unplugged," the bassist still needs amplification to raise the acoustic bass above campfire volume levels.
Even when there's no electricity involved, we face the same problem with our low-frequency acoustics as when we plug in our solidbodies. Remember, compared to electric guitarists, we need far more power to amplify our signal to a useful level. Likewise, an acoustic bass needs far more body volume and soundboard area to keep up with an acoustic guitar, but even with the supersized body of the Stoll acoustic bass (Photo 1), you still might not be on par with the rest of the band. So once the audience grows to a certain size, you'll need an amp to be heard—and more important, the right pickup. Sorting through the plethora of pickup systems can be confusing, but fortunately they all boil down to a few principles.
Magnetic. As long as you use nickel or steel strings, magnetic pickups work on an acoustic bass, and you don't need a preamp to generate usable output. Unfortunately, mag pickups often sound more like an electric bass, as the cut-off peak prevents higher frequencies from getting through. (For more detailed info, read "Passive Tone Controls.")
Sorting through the plethora of pickup systems can be confusing, but fortunately they all boil down to a few principles.
Optical. Not a real option, as no manufacturer currently offers an optical pickup for acoustic basses. But if you're curious about how this technology works, check out "Piezo and Optical Bass Pickups."
Microphone. A good mic could be the perfect transducer, but both internal and external mics are often plagued by feedback. Crosstalk is another difficulty mics create for a sound engineer. (Contact microphones are still microphones, but they fit better in the following group.)
Contact pickups. Although "contact" is not really a working principle, this group contains all the piezo, electrostatic- and electro-dynamic transducers, as well as contact microphones. These devices pick up vibrations in direct contact with the instrument and produce little feedback and almost no crosstalk. Despite their often inferior sound quality, low-cost contact pickups—especially the piezo variant—are the most popular transducers.
Contact pickups come in many different designs and technical constructions. But because most bassists spend their cash on their primary instrument—the electric bass—it's not surprising to see a secondary bass rigged with a cheaper system. That's why many players opt for a single under-saddle piezo pickup. A piezo pickup's high-impedance output requires an active buffer or preamp, partially negating the price advantage, but having onboard access to your main controls is a plus given the sensitivity of amplified acoustic instruments.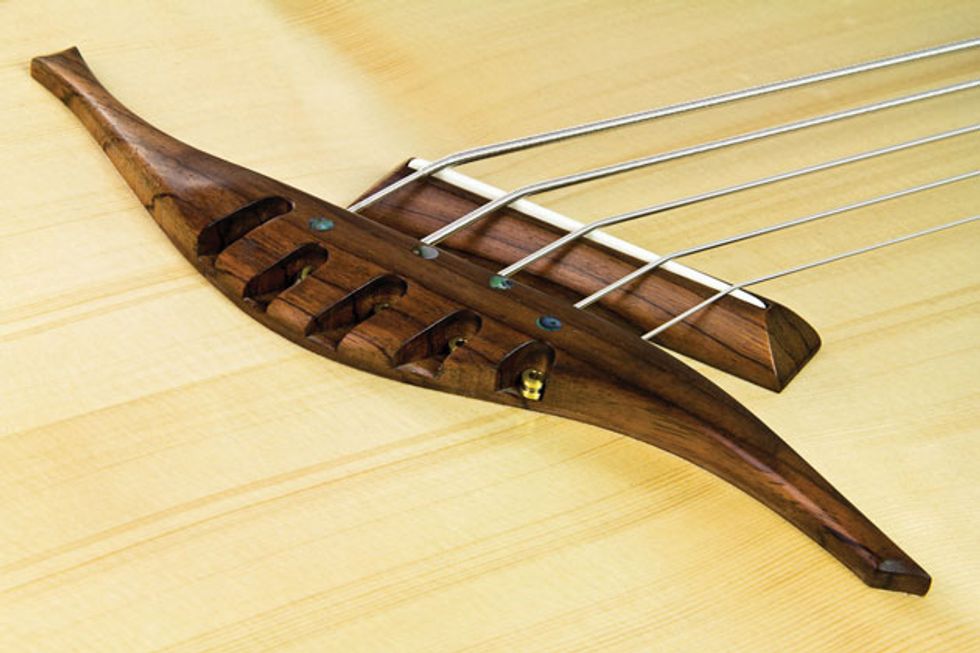 Photo 2. Photo courtesy of stollguitars.de.
Essentially, an acoustic bass guitar bridge includes a simple plastic or bone saddle that sits on a piezo strip with the same footprint Photo 2. The saddle's upper side acts as the intonation point and determines the action, while its underside presses down onto the piezo. A piezo element is very sensitive, and the simplicity of the construction often causes problems when it comes to picking up the strings at equal volumes. In particular, the outer strings can lose volume if a weak saddle bends upward at the ends. An unevenly routed saddle slot can also cause volume irregularity. This is less of an issue today, thanks to CNC-routed slots.
If you experience string-to-string volume issues, your best bet is to start by slightly sanding the saddle's underside absolutely flat. But the key word is slightly, as this also affects the action. If the problem persists, your only solution is to sand down the areas underneath the louder strings. This can be a long trial-and-error process, but that's the price we pay for using budget technology.
Nor are problems limited to the bottom of the contact area. On a purely acoustic instrument, you want the saddle to fit tightly within the slot. But if you're using an under-saddle pickup, make sure the saddle can easily move up and down to translate string motion. However, if it gets too loose, the saddle might tilt and put more pressure on an outer side instead of the entire piezo element. Tuning up evenly on all strings is one way to prevent the saddle from being caught askew. This sounds like a pretty sensitive system, but it works more often than not.
More complicated solutions can overcome these problems (sometimes generating new ones) and even add tonal value—a subject well worth checking out in another column.
Photo by Douglas Mason
Slide masters Robert Randolph and Luther Dickinson discuss Soul Food, the Word's first release in 14 years.
If J. Robert Oppenheimer had explored gospel music instead of developing the atomic bomb, the results might have sounded like the Word: a wild, uncontainable explosion of musical ideas that careens from melody to melody with the velocity of a chain reaction.
On Soul Food—the group's first release since their 2001 debut, The Word—this quintet of roots music whiz kids crackles with energy. They spike traditional material like "When I See the Blood" with bold flourishes of giddy steel and a guest vocal from soul-folk singer Ruthie Foster, They slam the sinuous two-part title track with rhythmic curveballs from all directions. They romp through footnotes of jazz, funk, and field hollers with rare, rambunctious virtuosity on the 13-track disc, which was mostly free-formed at Memphis' famed Royal Studios (once home to producer Willie Mitchell and Hi Records) and in hipster NYC enclave Brooklyn Recording.
The Word's front line features two of the world's preeminent slide guitar players: Robert Randolph, a Bugs Bunny of pedal steel constantly up to all manner of sonic mischief, and North Mississippi All Stars guitarist Luther Dickinson, whose bloodline runs so deep in Southern soul, blues, and gospel that he's practically got red clay in his veins.
"I'm a sheer case of ADD. A lot of times for me it's a fine line between trying out something that jumps into my mind and going over the edge." —Robert Randolph

Medeski Martin & Wood's keyboard killer, John Medeski, blows the outfit's creative mushroom cloud in further musical directions. And the group is moored—if that's the right term for a band as untethered as a junkyard Rottweiler working the night shift—by drummer Cody Dickinson and bassist Chris Chew, one of the most formidable rhythm teams in contemporary roots rock.
If Dickinson and Randolph weren't such amiable musical compadres, the Word's live shows and studio recordings could be Mayweather versus Pacquiao-like affairs. Instead, their creative relationship is more like Dali meets Disney: two artistic visionaries who share brave, raucous perspectives.
That esprit de corps attitude led Dickinson—who's also played with the Black Crowes, his famed producer/keyboardist/raconteur dad Jim Dickinson, John Hiatt, R.L. Burnside, the Wandering, Anders Osborne, the South Memphis String Band, Indigenous' Mato Nanji, and Los Lobos' David Hidalgo, and made two solo albums—to adopt a surprising modus operandi for Soul Food. "Slide's my thing, my favorite, but I don't think I played any slide on this album," he says. "I played a lot of slide on the first Word album, but when we were on the road Cody pulled me aside and said, 'Between you and Robert, there's just too much slide.' He was right. So this time I played a lot of rhythm guitar."
Photo by Douglas Mason.
That gave free rein to Randolph, who built his estimable skills playing in the House of God church in what's known as the sacred steel tradition. But on Soul Food, Randolph tempers the wild streak that sometimes makes the six albums he's recorded with his own group, Robert Randolph and the Family Band, more about energy than substance. For every measure that Randolph whinnies freely (as on the thrumming chant "Come by Here"), he is equally tempered elsewhere.
Randolph's full-bodied 13-string Jackson custom pedal steel sounds especially wise and beautiful on "When I See the Blood," where he plays instrumental backing choir to Foster's lead vocal, and on his own composition "The Highest," where he crafts a shimmering dream world of gently overlapping melodies that float on the cumulous clouds billowing from Medeski's organ. Randolph's brand-new and unique pedal acoustic resonator guitar makes its debut on "Glory Glory," where he fuses the fieriest aspects of high-octane bluegrass, country, and gospel picking. The prototype of the triple-pedal, 6-string instrument Randolph's been developing with Nashville's Jackson Steel Guitar Company was ready just in time for the Royal sessions. "That was my first time playing it, right there in the studio," he relates. "They drove it straight to Royal. It's tuned to an open G major chord. I haven't used it live because it's the prototype. We have to make a couple of tweaks, and then it's coming right to the stage with me so we can do some acoustic tunes in concert."
Since The Word introduced their group 14 years ago, Randolph, Dickinson, and company have convened only for gigs. "We just played at the New Orleans Jazz and Heritage Festival, and it was the worst show we ever did—a train wreck," Dickinson says. "We made a set list. We can't have a set list! The Word has to be unbridled! Otherwise it just gets confusing. The Word does its best when there is no agenda."
That may seem surprising, given the band members' abilities to plate-spin seemingly endless projects, collaborations, and tours. But it's also fitting, since the Word's ultimate line-up formed spontaneously.
"Cody, Chris, and me heard the first sacred steel compilation on Arhoolie [1997's Sacred Steel: Traditional Sacred African-American Steel Guitar Music in Florida] and were inspired," Dickinson recounts. "We were opening for Medeski Martin & Wood in 1998. We were listening to it and shooting the breeze with John, and we decided to make an instrumental gospel album together. Two years later we had the session scheduled, and just before we went into the studio the All Stars asked Robert to open up for us at the Wetlands in New York City. He was so amazing that we asked him to join us at the session."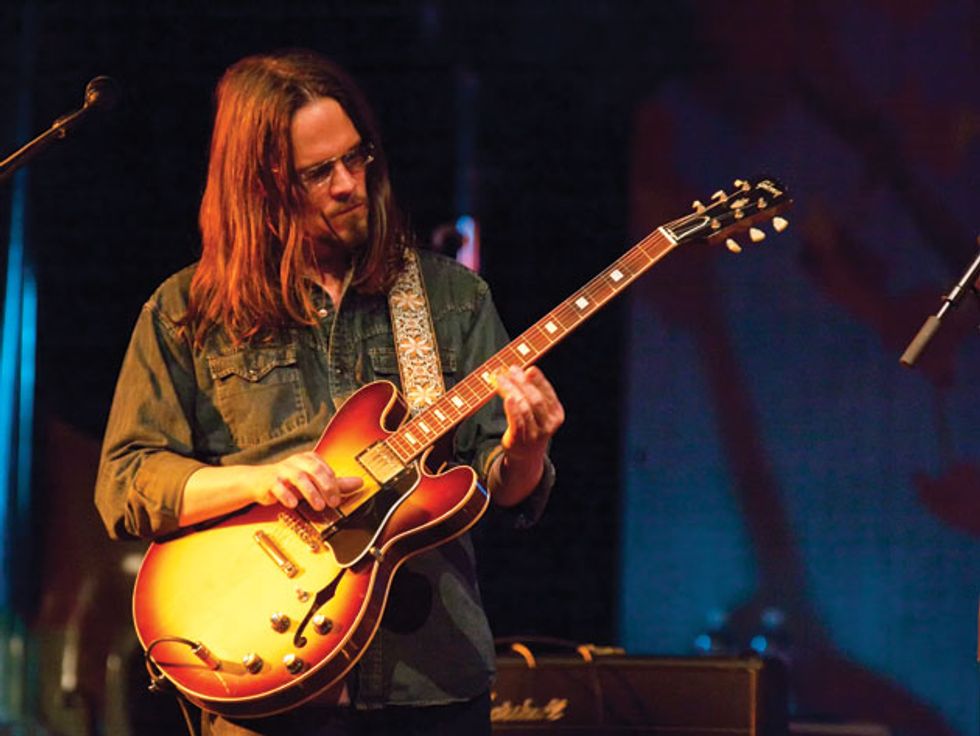 Photo by Tim Bugbee — Tinnitus Photography.
The group quickly cut a broad path through the rock, jam, and roots worlds. Despite a long history of traditional African-American spiritual institutions frowning on secular intrusions upon their music (from Delta bluesman Son House being run from the pulpit to denunciations of Ray Charles for mixing blues and gospel on his breakthrough 1954 hit "I've Got a Woman"), Randolph has retained his status in the House of God denomination. He still plays in the church he grew up in when he's home in Irvington, New Jersey, and he looks forward to performing at the annual Southern Sacred Steel Convention this June in Nashville.
"I have no idea where the energy in my playing comes from, but it's definitely there," says Randolph, who, before he got the Asher lap steel he sometimes plays with a strap around his neck, was known to leap up and drag his pedal steel around the stage when moved by the music.
"We can't have a set list! The Word has to be unbridled!"
—Luther Dickinson

"I think I'm a sheer case of ADD," he continues. "A lot of times for me it's a fine line between trying out something that jumps into my mind and going over the edge. The guys in the Word are such great players that they inspire me to go both inside and outside the lines. But I learned improvisational playing in the church, so that's where it comes from for me. The preachers go into these long spontaneous passages. The singers start stretching out songs. People start to dance and shout, and we have to keep the music going behind them and try to reflect the rhythm and the spirit of what they're doing. It all comes from the heavens, so we have to be attuned. That really put me on the right level for playing with Luther, Cody, Chris, and John, who are such totally bad musicians."
"A force of nature" is how Dickinson describes Randolph. "I feel like we're all so fortunate to live in the age of Robert," he says. "He's taking the steel into new territory, but Robert still talks about playing a rhythm the way Willie Eason, Sonny Treadway, or the other pillars of sacred steel played it. Now there's a whole new generation of steel players coming up, and Robert's their only reference point. That blows his mind.
Luther Dickinson's Gear
Guitars
Gibson Custom Shop Luther Dickinson model ES-335
Gibson ES-330
Gibson ES-125
Gibson Les Paul
Harmony Sovereign Acoustic
Scott Baxendale Custom Acoustic
Amps
Fuchs Overdrive Supreme Combo
Fuchs Full House Combo
Marshall plexi 100-watt and 50-watt heads
Fuchs Cabinets
Effects
Radial Switchbone switcher
Analog Man King of Tone overdrive
Foxrox Octron octave pedal
Strings and Picks
DR strings (.011-.050 and .010-.046)
Custom stone picks
Dunlop 212 slides
Robert Randolph's Gear
Guitars
13-string Jackson pedal steel
6-string Jackson acoustic pedal resonator
Asher lap steel
Amps
Peavey Robert Randolph Signature Steel Guitar Amp
Effects
Dunlop Cry Baby 535Q
Radial Tonebone JX2 Pro switcher
Boss FT-2 Dynamic Filter
Crowther Audio Prunes & Custard overdrive
Empress ParaEQ equalizer
Electro-Harmonix POG 2 octave generator
Cusack Screamer Fuzz
JAM Waterfall chorus/vibrato
EBow
Strings and Picks
DR custom strings
Dunlop thumbpicks
Shubb Robert Randolph slide bar
"Live, when Robert starts something we've never played—which he does a lot—we don't even know what key he's in, and that's when you break new territory. That's when you have that awkward moment of creativity that keeps you on your toes. Like Jack White, Robert has an inspiring ability to keep things creative onstage. He's also a great teacher and motivator. He wants that driving church rhythm happening on every instrument. He calls it 'strokes.' If you're slacking on the stroke, he's gonna look back at you, like, 'Give it to it!' He broke his hand and has been playing the last few gigs with a cast—playing with one finger and still smoking everybody. His melodies are so soulful, but infused with lightning."
Dickinson and Randolph are both ferocious pickers with intriguingly subjective styles. Randolph wears a thumbpick on his right hand and plucks with his other right-hand fingers (when they're not in a cast). Meanwhile, Dickinson follows the path of old-school blues guitarists, who did whatever they needed to get the job done. He uses a flatpick when necessary, but usually plucks with his bare right-hand fingers. On Soul Food, Dickinson plays in open D, open C, open G, and standard tuning dropped a step. Meanwhile, Randolph, inspired by an F-tuned lap steel he found waiting at Royal, played it on Soul Food, along with his G-tuned pedal acoustic resonator and his 13-string pedal steel (in his current favorite tuning of F#, D#, G#, E, D, B, G#, E, E, B, G#, E, C).
Dickinson is no lamb when it comes to gospel. "Luther might actually know more gospel numbers than me," Randolph enthuses. "I learn new tunes from him all the time."
Dickinson's grandmother played piano in a Baptist church, and his father relayed the old-school hymns that he heard coming of age in Arkansas, Chicago, and Memphis. Dickinson is also steeped in the repertoires of Fred McDowell, Son House, John Hurt, and Blind Willie Johnson, who had no compunctions about blending the spiritual and the secular. And at least one flavor in Dickinson's fat musical layer cake comes directly from his North Mississippi hill country mentors, bluesmen R.L. Burnside and Othar Turner. "It's really cool," he observes, "how Robert, John, and me bring together all of these overlapping angles."
Medeski brought a modernist perspective to Soul Food, according to Dickinson: "I did a mix, but it was too straight-ahead. John went in there and fixed the shit out of the album, creating arrangements by moving the tracks and really making it pop."
Dickinson says he seeks the same goal every time he plays: "It's not about the song, really, or about any one musician. It's about getting a group feeling with the other musicians
and
the audience. Like the Allman Brothers say, it's about 'hitting the note.'"
A Sacred Steel Primer
The first electric guitar, the National lap steel guitar known as the "Frying Pan," debuted in 1932. Right at that time, a revolution was taking place in the Pentecostal sect known as the Church of the Living God, the Pillar and Ground of Truth. The church divided after the death of its founder, and two splinter dominions, the Keith and the Jewell, adopted the new instrument as a cheaper, more practical alternative to the traditional church organ. And thus the sacred steel tradition was born.
"Luther might actually know more gospel numbers than me. I learn new tunes from him all the time." —Robert Randolph
Early proponents included J.R. Lockley and brothers Troman and Willie Eason. The tradition continues to this day, upheld by a line that includes the Rev. Aubrey Ghent (who conducts services in Nashville, home of the annual Southern Sacred Steel Conference), the Campbell Brothers, Calvin Cooke, Sonny Treadway, the Lee Boys, and, of course, Robert Randolph. All these artists have multiple albums, but the primer that introduced the style to the secular world (and inspired the Word) is the 1997 Arhoolie Records compilation Sacred Steel: Traditional Sacred African-American Steel Guitar Music in Florida, which includes music from both the Keith and Jewell dominions.
YouTube It
Sometimes the Word's approach is like bebop, with a head played by the ensemble and hot potato solos tossed around. This tune, "Chocolate Cowboy" from
Soul Food
, gives John Medeski, Luther Dickinson, and Robert Randolph turns at the wheel. Dickinson splits the difference between jazz and country when his solo enters at the three-minute mark, and then Randolph drives it home starting at 3:57, pushing for melody and speed.