Photo courtesy of Frist Art Museum
Nashville's Frist Art Museum's new exhibit, Storied Strings, presents iconic guitars in wood, steel, paint, photography, and sculpture. The show runs through August 13 but catch a preview here.
Nashville, TN — Celebrity guitars, classic 6-string designs, photos of musicians from Woody Guthrie to Prince, paintings, and other works of art comprise the Frist Art Museum's Storied Strings: The Guitar in American Art, which will be on exhibit through August 13. It's the first show to explore the instrument's symbolism in American art, from the early 19th century through the present, and includes 125 beautifully curated works.
In addition to Eric Clapton's '58s Explorer, above, here are some highlights for gear fiends—and there are plenty of other instruments not pictured:
Keith Richards' '53 Fender Telecaster
Richards' '53 Tele sports a Broadcaster neck. The Rolling Stones' guitarist played this instruments in the '80s and '90s.
Photo courtesy of Frist Art Museum
Brian Setzer's '56 Gretsch Silver Jet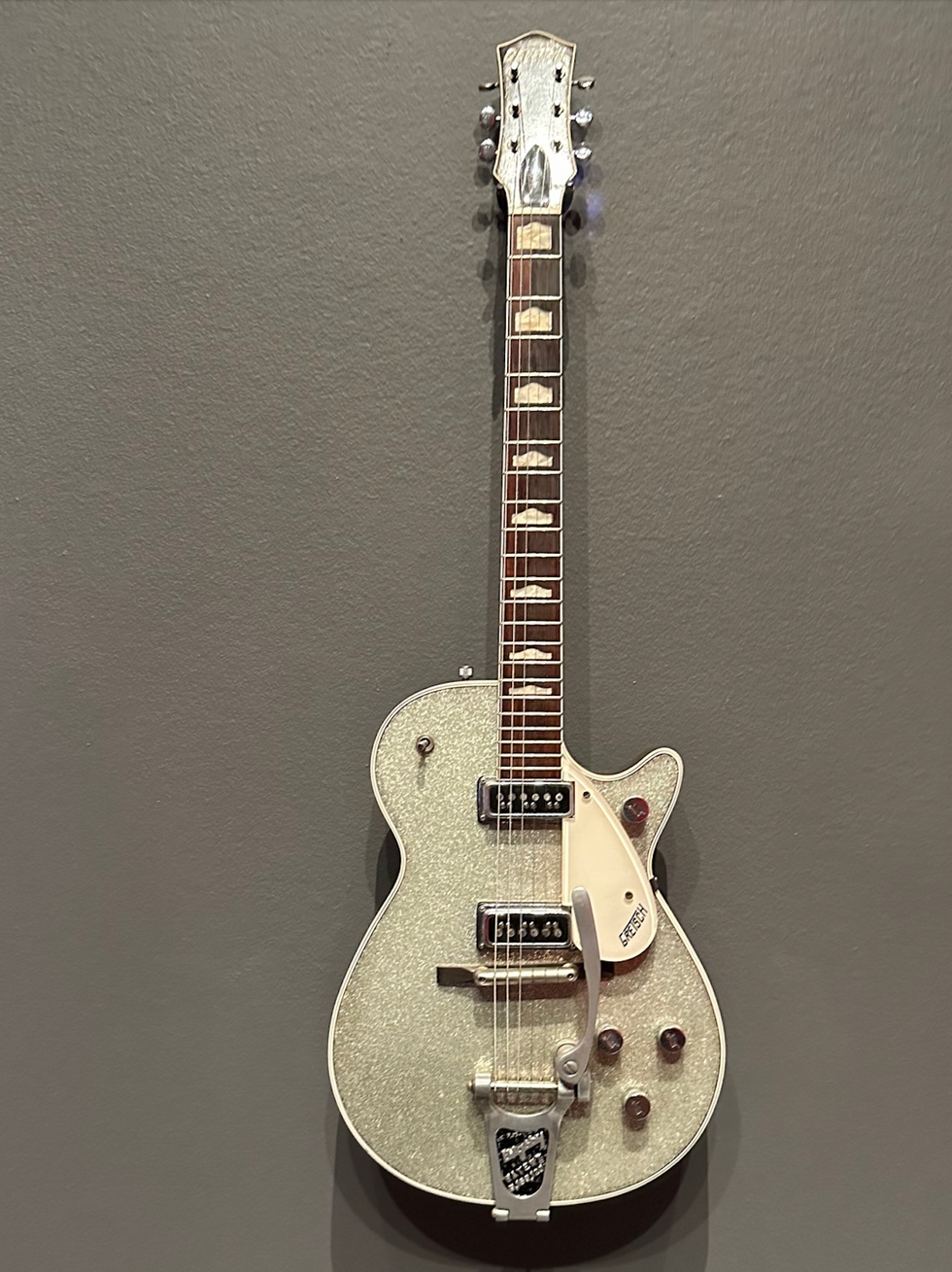 The former Stray Cat strutted with this sparkling example of a Gretsch classic for about 20 years, starting in 2000.
Freddie King's '63 ES-335
This guitar is among the iconic Gibsons associated with King during his career, which helped define the sound of blues rock. King's other favorites included a 1954 Les Paul goldtop that was destroyed when it was tipped over by his children at play, and a 1964 ES-345 that he used on his 1971 album, Getting Ready.
1930s Stella Gambler Deluxe
This Oscar Schmidt-built 12-string work of art, circa 1930, came decorated with overlapping playing cards in a nod to America's preoccupation with gambling.
John Lee Hooker's '65 ES-335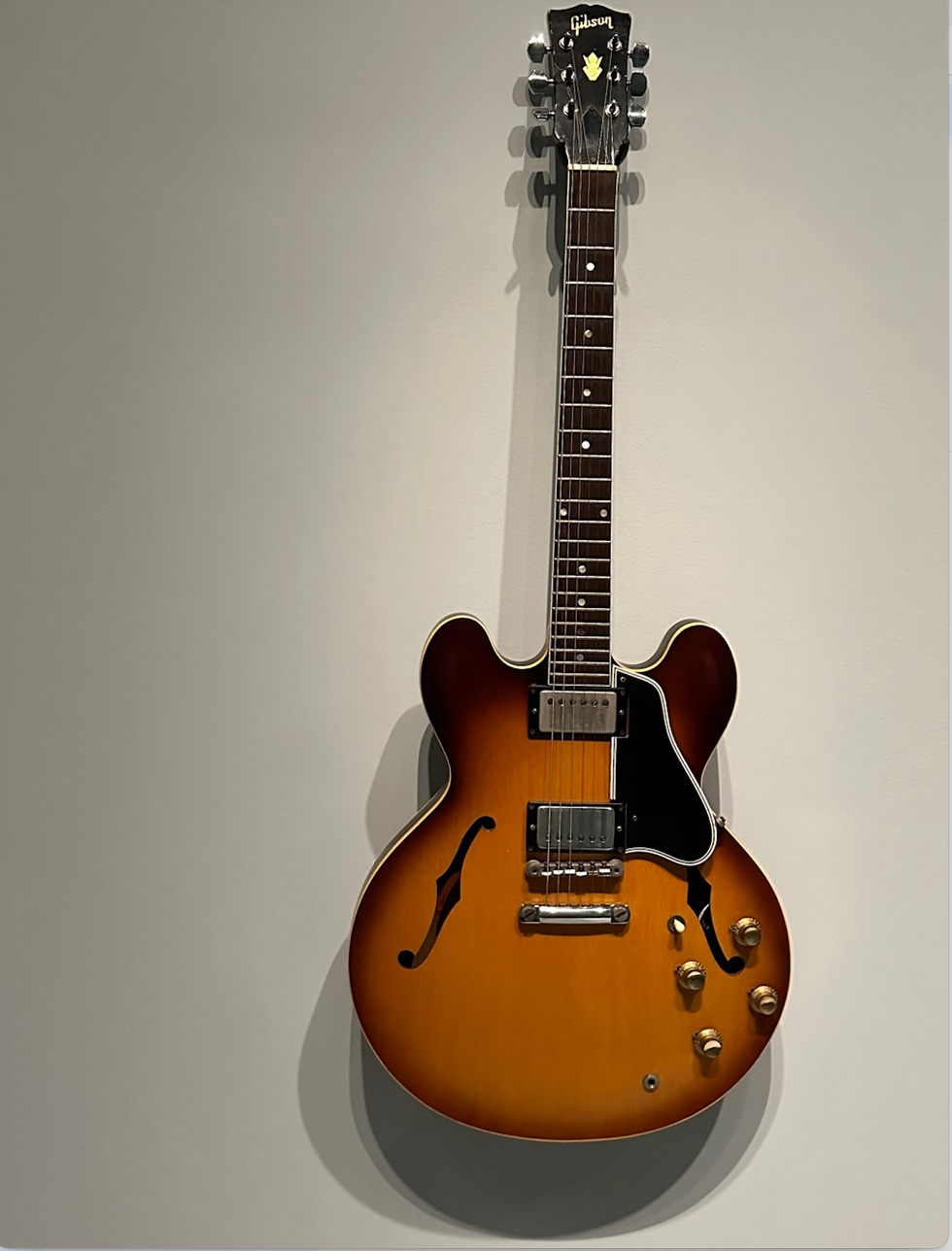 The great bluesman employed a wide variety of models during his career, which spanned more than a half-century, ranging from Stella acoustics to the Epiphone Sheraton to this Gibson ES-335.
Gibson Style O
Gibson made these Style O hand-carved archtops from 1908 to 1925. It has a spruce top and maple back and sides.
Celebrity Guitars
This wall of guitars played by famed musicians also includes a 1954 Stratocaster owned by Eldon Shamblin, a member of Bob Wills' Texas Playboys who helped craft the Western swing sound; Les Paul's 1975 Recording model, which was a guinea pig for many of his mod experiments; a rare salmon-finish 1963 Strat; and a 1955 Strat played by Ronnie Wood.
Courtesy of Frist Art Museum