This Canadian player took over a luthier friend's restoration project and turned it into a reliable gigging machine.
Name:

Robert Morency
Location: Montreal, Canada
Guitar: Gibson Melody Maker
The story begins with my good buddy Pavlo Haikalis, a guitar builder at PHG Guitars here in Montreal, acquiring a vintage Gibson Melody Maker in a trade a few years ago. It had no serial number, but its single cutaway and narrow pickup indicated it was either from 1960 or 1961. The guitar was in poor shape and needed more than a little TLC. It had a bad refinish and lost quite a bit of its thickness due to prior sanding.
In his spare time, Pavlo proceeded to strip it and refinished it in a nice reddish brown, reminiscent of those double-cut Les Paul Juniors of the late '50s. He even managed to save the original Gibson headstock logo, which was covered in black paint, by lightly sanding it down to the original paint and then buffing it. He did an awesome job, but then it sat in his shop with no parts or frets for some time, as he was busy making his own guitars.
One day I asked him what he planned to do with the guitar and offered to finish it, as I'm a luthier myself and have been restoring vintage instruments for years (decades, actually). I thought it would be a cool guitar to use on gigs with my trio, Unkle Groove. Lucky for me, he accepted and I got the guitar with a bag of parts a few days later.
I began by re-fretting it with jumbo frets and working on the original nylon nut, which had seen better days. I found a newer wraparound bridge, but since the body had lost about a 1/4" in thickness, I had to cut the inserts, as they were now too long to fit flush. With a proper setup, the action was low, with no buzz, and the guitar played and sounded great acoustically. Then it was time to work on the electronics. I rewired everything with new CTS pots and an old Switchcraft jack I had lying around. But the pickup was quite microphonic, so I took it out and dipped it in my "special blend" of wax, et voilà! The pickup sounded great and pretty full for a single-coil, and no feedback … unless I wanted it to.
The neck originally had the thinner, early-'60s profile, but the extra sanding had made it quite thin. Surprisingly, it can still handle my heavier string gauge (.012–.052) without compromising the action or playability. The tuners are the usual open-gear variety found on cheaper instruments, but they stay in tune great and never give me any problem live.
I have to say, it was a fun project, and the Melody Maker has become my main gigging guitar for the past two and a half years. It's a light, resonant, solid guitar that's extremely versatile for a tiny, one-pickup plank. With Unkle Groove, we play everything from Hendrix to Pink Floyd and ZZ Top, and it delivers on all of it. I would encourage readers to find their own "basket case" and, who knows, with a little bit of work, the end result might surprise you.
Send your guitar story to submissions@premierguitar.com.
It's the most common type of wire found in modern production electrics. But how much do you actually know about it?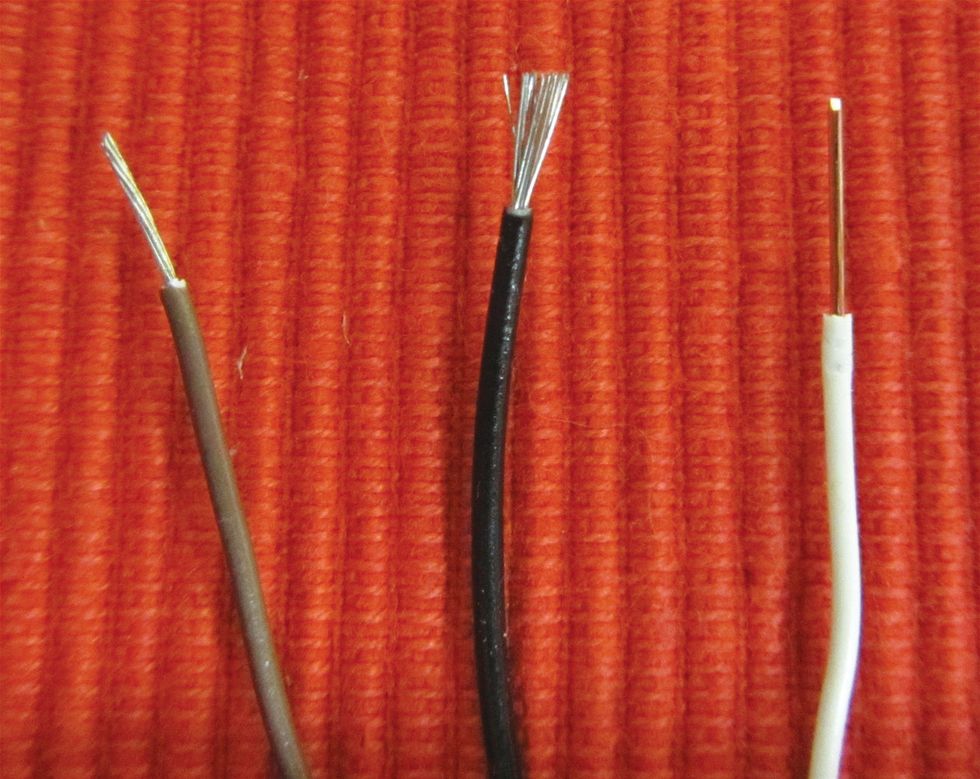 Photo 1 — courtesy of singlecoil.com
If you tinker with guitars, you'll encounter many types of wire inside the control cavities, as well as a wide selection of related tools. It really pays to understand the properties of different types of wire and how to work with each one of them—especially if you want the best results from your DIY efforts. We began our informal series on wire by discussing tools and exploring cloth-covered wire—the product that started it all in the '50s. (If you missed this, check out "Working with Wire.")
Now let's examine what's lurking inside most modern production instruments and amps: plastic-coated wire. Typically only vintage-flavored reissues use cloth and braided wire today, while boutique builders usually use high-grade audiophile products, such as Teflon-coated silver wire. Everything else features plastic-coated wire, with polyvinyl chloride (PVC) being the most common form of insulation. Why?
• It's cheap and available in a variety of types, diameters, and colors.
• It's easy and fast to strip, lay out, and work with.
• Modern PVC insulation is extremely stable and will last a very long time.
I suspect few companies consider resistance and capacitance—and therefore "tone'—when selecting wire for their products. A common argument is that a wire has no sonic influence in a guitar, and even if it theoretically did, the actual length of the wire used in an electric guitar is too short to make any noticeable difference.
Hmmm ... have you ever measured the total length of all wire inside a Stratocaster? I have several times, and it's almost three meters, or approximately 9.8 feet. And that's before you add in the wire leading from the three pickups. I don't consider this "too short" or a factor to ignore, but we'll take that up another time.
Plastic-coated wire has been available since the mid '60s. Gibson started using it for guitars in 1966, followed by Fender around 1968. The story goes that Fender had large quantities of cloth-wire spools on their shelves that they'd purchased at discount, so when CBS bought Fender in February 1965, the company elected to use up this supply before they switched to more modern plastic-coated wire.
Today, plastic-coated wire comes in seemingly limitless variations. Here's some background on the types you're likely to use in guitar projects, as well as their pros and cons.
For stripping plastic-coated wire, I suggest getting a small snap blade utility knife from your local home improvement store or a scalpel on eBay.
Stranded wire. This is available in standard untinned or pre-tinned (aka "pre-bond") versions, and the strands are usually made of copper. Unlike cloth-covered wire, you can't simply assume the less strands it has, the more flexible and bendable it will be—or vice versa. Depending on the overall construction of the wire, it's possible that the more super-fine strands it has, the more flexible it is. This is something you have to experiment with until you find a type you like. You'll have to twist and pre-tin the ends of untinned wire before you can solder it, whereas pre-tinned wire is ready to solder. On a big project, the latter can save a lot of time.
Solid-core wire. This is also available in pre-tinned and untinned versions. One advantage of solid-core wire is that it stays exactly where you lay it. But its bending radius is not infinite, which means the wire can break if you bend it too much. Solid-core wire is ideal for using in small electronic compartments where space is a consideration.
Photo 1 shows three types of wire (from left to right): tinned stranded, untinned stranded, and solid-core.
Diving into wire specs. Wire diameter is usually specified in AWG (American wire gauge), a spec that's widely used in the metric world today, as well. [Editor's note: In AWG spec, the larger the number, the smaller the diameter. For example, 22-gauge wire is considerably smaller than 12-gauge wire.] Stranded wire is usually included in the spec. For example, 22/7AWG or AWG22/7 means the wire has a diameter of 22AWG and there are seven individual strands inside. If a manufacturer is more specific in its description of a stranded wire, it can look like this: 22AWG 7/30. This means the wire has a diameter of 22AWG with seven individual 30AWG strands inside. If you only see AWG22 in the description, it usually means it's a solid-core wire, but it can also be a careless or incomplete description of a stranded wire, so be sure to confirm this.
Guitar companies typically use a stranded AWG22 wire. Generally, the wire's diameter isn't sonically significant inside a passive guitar (though it does have bearing inside an active circuit). Selecting wire diameter is more a matter of considering available space and taking into account how tricky the wiring might be. Heavier wires are usually easier to work with, but depending on their stiffness, they can be more difficult to route. So if you need to place a lot of wire inside a small Telecaster cavity, a thinner wire can make it much easier to complete your project without going insane.
It's always a good idea to have different gauges in different colors at hand, preferably in both stranded and solid-core versions. You can buy wire very inexpensively in small rings or in complete spools. Either way, you won't have to break the bank.

Photo 2 — courtesy of singlecoil.com
In our shop we use bigger spools of AWG22/16 stranded wire in black and vintage white, and smaller rings of the same wire in colors like red, blue, and green (Photo 2). We do the same with solid-core wire. For smaller compartments and control cavities, we also stock stranded and solid-core wire in AWG24/16. These are very useful gauges, and I recommend them for wiring guitars and basses.
There's a lot of discussion about what sounds best—stranded or solid-core wire. Many audiophiles swear that solid-core sounds superior. If you get bored, do a Google search for "skin effect," which is the typical audiophile argument. Then forget about what you read because the skin effect happens with stranded and solid wire. Besides, the power loss at the heart of this debate is too small to identify in a real-world audio system, and occurs at a frequency that's too high for humans to hear. Once you get down to frequencies within the range of human hearing, any power loss due to skin effect is virtually zero in common copper wire. But this debate still rages on in the audiophile world and probably always will.

Photo 3 — courtesy of singlecoil.com
Tools for plastic-coated wire. If you only want the basics, you don't need much beyond the tools we mentioned in the previous column about cloth-covered wire. For stripping plastic-coated wire, I suggest getting a small snap blade utility knife from your local home improvement store or a scalpel on eBay. Personally, I prefer X-Acto's #18 blade shape, but many other blade shapes work well for removing the wire's insulation. You'll also need an underlay with a very smooth surface, such as a piece of glass, a tile, or a small mirror (Photo 3). I prefer a piece of glass or a smooth tile with rubber feet glued to the bottom.
That's basically all you need to strip plastic-coated wire, but if you want a dedicated device, there are both manual and self-adjusting stripping tools, special wire strippers for fine-gauged or solid-core wires, and much more. You can see some of these in Photo 4.

Photo 4 — courtesy of singlecoil.com
Roll with it! As far as stripping the wire manually with a blade, here's the basic procedure that works with all kinds of plastic-coated wire, whether it's stranded or solid-core, pre-tinned or not.
(1) Cut the wire to length and place it on your smooth underlay, holding it down with your index finger.
(2) Determine how much length of plastic insulation you want to remove from the end of the wire. With your utility knife or scalpel, carefully (!) cut into the insulation (Photo 5). You want to avoid cutting into the wire itself. This requires lots of practice. When you've cut through the exposed insulation, roll the wire toward you with your index finger to reveal fresh insulation and cut again. The underlay's smooth surface will help you to roll the wire.

Photo 5 — courtesy of singlecoil.com
Repeat this process until you've scribed a complete circle through the insulation and you can pull this small "sleeve" away with your fingers. With practice, you can do this with a flowing motion and strip a wire in seconds.
(3) Now you'll need to prep the wire. Untinned stranded wire has to be twisted and pre-tinned; untinned solid-core wire only needs to be pre-tinned. You can skip this step when you use pre-tinned wires.
And that's it—you're ready to begin soldering.
More lore. A downside to the common PVC insulation used on plastic-coated wire is that it melts easily when you touch it with the soldering iron. It also stinks when you melt it! If the insulation is melted down to the strands or core—something I often see inside guitars—this can create accidental shorts or related issues. So, when wielding that soldering iron, work quickly and carefully. (We'll revisit this topic when we explore Teflon-insulated wire in a future column.)
To ensure long-term trouble-free operation, be sure to buy good quality wire. Avoid crappy, super-cheap plastic-coated wire. It typically has only three or four fragile strands that will easily break in a short time.
And stay away from new-old-stock (NOS) plastic-coated wire from the '60s. Yes, it's vintage, but that doesn't make it good. In the early days of plastic-coated wire, the chemical formula for the insulation was far from perfect. The plasticizers used back then (phthalates, mostly DEHP) evaporate over time, causing the wire to first get very stiff and then break, and UV light and high temperatures speed up this deterioration. I often see this problem inside vintage guitars from the '60s and early '70s.
We'll tackle another guitar project next time, so stay tuned. Until then ... keep on modding!
When installing replacement pickups from different manufacturers, it's a crap shoot whether they'll be in phase with each other. This fun DIY project helps you avoid out-of-phase nightmares.

Photo 1 — Photo courtesy of singlecoil.com
When modding an electric guitar, one of the most common projects a player might tackle is replacing stock pickups with aftermarket units. Ever since the '70s, when replacement pickups became readily available, we've come to understand that instead of buying another instrument, we can alter the tone and response of one we own for a lot less money. The technical aspects of a pickup swap aren't too daunting, and it requires only hand tools and soldering gear.

But as anyone who's a regular reader of Mod Garage knows, a seemingly simple project can become a nightmare if the pickups you drop into your beloved 6-string are out of phase with each other. To avoid this vexing problem, you need a handy-dandy pickup phase tester.
You'll be surprised how many times the white wire is not really
the pickup's hot wire.
Too bad they don't exist—at least I've never come across a commercial device dedicated to this job. But hey! That simply gives us an incentive to build one. It's inexpensive and it will help you avoid out-of-phase issues that might ruin your day.
We started this project in my previous column ("Build a Pickup Phase Tester, Part 1"). If you haven't read this yet, check it out before going any further.

Okay, let's resume where we left off. After installing and mounting the parts, as described in Part 1, we now have a unit that looks pretty good (Photo 1), at least from the front.

Photo 2 — Photo courtesy of singlecoil.com
The next step is to study the inside (Photo 2) and then wire this meter up. This isn't hard because both input stages are wired in parallel. To make it even easier, I took our red and black wires and cut them in two to make miniature Y-cords (Photo 3).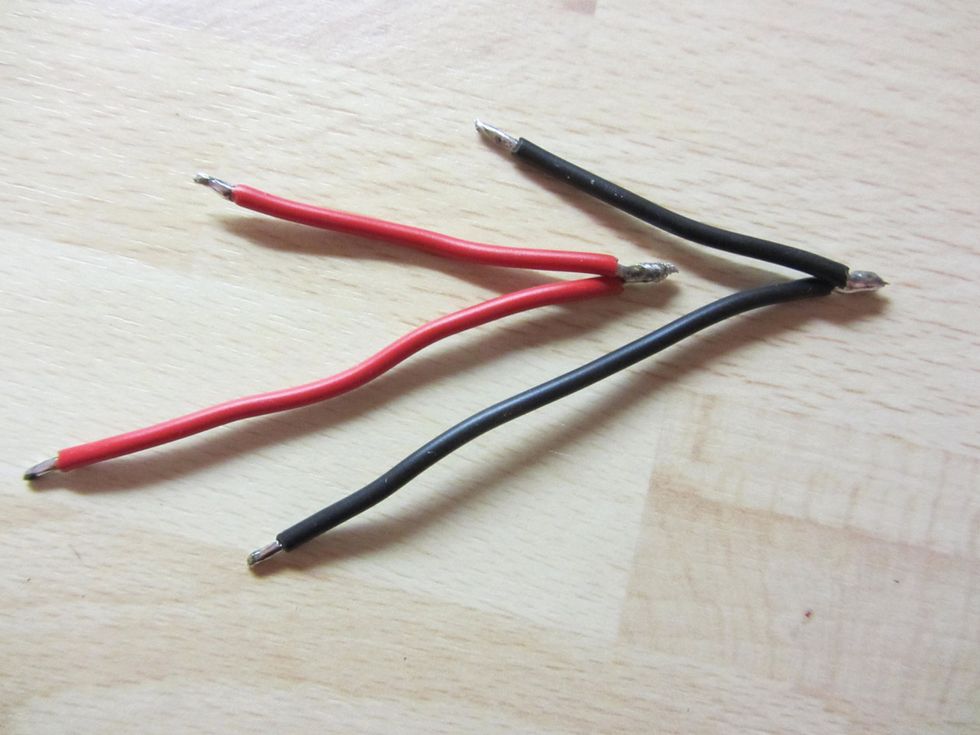 Photo 3 — Photo courtesy of singlecoil.com
Here's the signal path, as shown in Photo 4: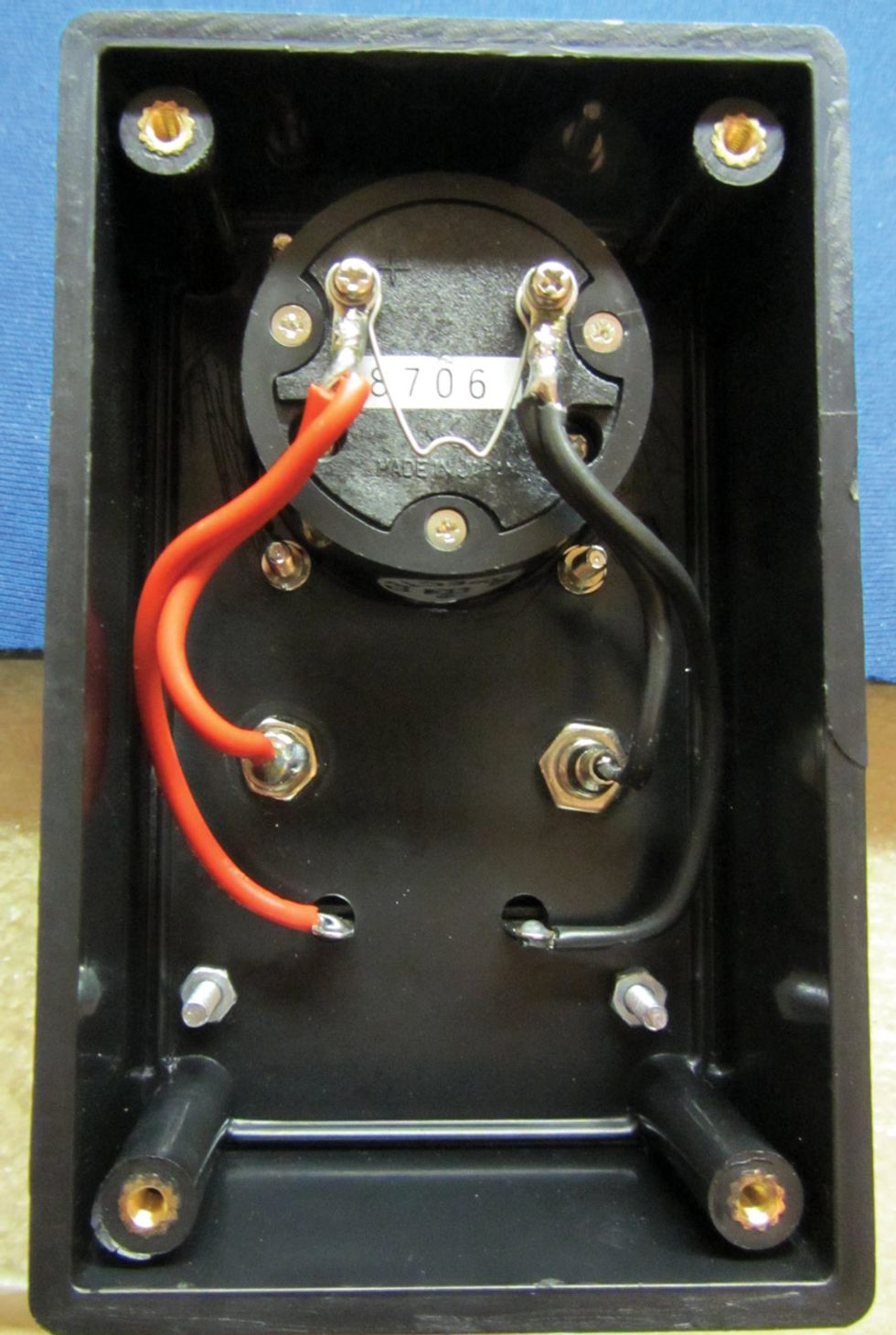 Photo 4 — Photo courtesy of singlecoil.com
• The meter's plus terminal connects to the red banana input jack and the red clamp of the speaker terminal.
• The meter's minus terminal connects to the black banana input jack and the black clamp of the speaker terminal.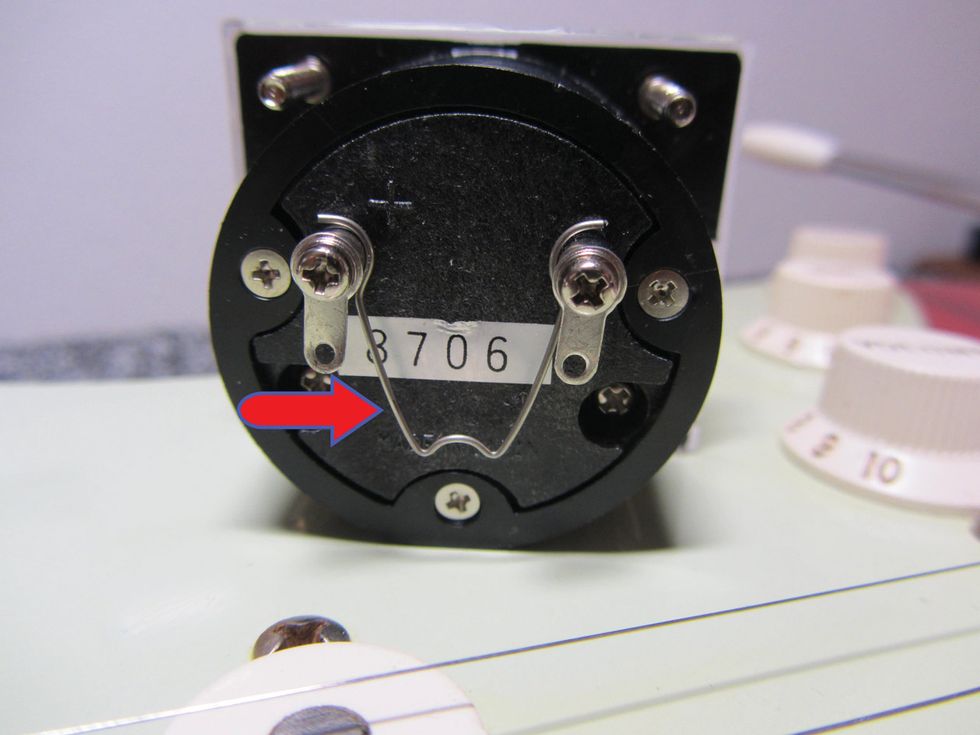 Photo 5 — Photo courtesy of singlecoil.com
After you've soldered the wires to their respective points, there's one last important step to take before closing the case. On most analog meters, you'll find a tiny metal spring between the plus and minus terminals, as indicated by the red arrow in Photo 5. You need to remove this spring to allow the meter to work as intended.
So what's the spring doing there? It's a transportation lock designed to protect the very sensitive measuring mechanism during the shipping process. (In case you're curious, this little spring is called an "eddy current brake." It works like a jumper wire, causing a short circuit in the meter. This short circuit establishes an eddy current that dampens the measuring mechanism and makes the needle rest in the zero-center position.)

Okay, once you've removed the spring, assemble the case, install the rubber feet, and go find a pickup so you can test out your new meter.
Check, check—one, two. Here's how to connect the pickup wires to the meter: The white (hot) wire goes to the plus (+) and the black (ground) wire goes to the minus (-).
Note: For this test, it's important to connect the wires exactly like this. If a given pickup's wires have different colors, simply follow the color scheme that indicates hot and ground as defined by the manufacturer.

Photo 6 — Photo courtesy of singlecoil.com
Next, take a big screwdriver, wrench, or a piece of steel or iron and slowly bring it toward the pickup's pole pieces (Photo 6). If the phase-testing unit's needle starts moving toward the plus (+) range of the scale, this means the wire that's connected to the plus input jack is the pickup's hot connection. If the needle starts moving toward the minus (-) range, this means that the pickup wire connected to the plus input jack is the ground.

You'll be surprised how many times the white wire is not really the pickup's hot wire. Why is this? Even though it's common to identify a pickup's white wire as positive and the black wire as negative, that doesn't take into account the pickup's magnetic polarity. Because of this, to avoid an out-of-phase nightmare when combining several pickups—particularly when they're from different manufacturers—it's always best to check each unit with your meter and make note of the hot and ground wires.

Congratulations—you've built your own phase-testing unit! Next month, we'll dive into our next project, which involves humbuckers. Until then ... keep on modding!