The DC-90 is designed to offer a midrange-forward voice, snap, and natural grind.
---
Jason Lollar's P-90 was one of the pickups that first put Lollar Pickups on the map. Over the decades the company has been building pickups, a frequent request has been to offer a hum-cancelling/noiseless P-90—something that keeps their P-90's character, while eliminating the hum. After fielding countless customer requests, the folks at Lollar Pickups were inspired to take on the task.

According to Lollar pickup designer Kevin Moe, "To build a hum-cancelling pickup that is true to the tone of the single-coil pickup on which it is based means altering the design in a significant, fundamental way. And of course, that can change the voice of the pickup just as fundamentally." When experimenting with existing designs like stacked pickups and "sidewinders," the Lollar crew found that they weren't quite satisfied with the results, so they went back to the drawing board.
Moe worked on numerous iterations over a lengthy period of trial and error and ultimately landed on the design for the Lollar DC-90: a new P-90-inspired hum-cancelling pickup in a Soapbar size. It checked the boxes the company set out to check and it sounds very similar to Lollar's 50s Wind P-90, but with much quieter operation at idle. The name DC-90 is a nod to both its dual-coil (DC) design and its tonal inspiration, the P-90 (90).
The DC-90's inherent voice is musical and expressive, and of course, much quieter than a single-coil. It shares plenty with the tonal profile of a P-90 with its midrange-forward voice, snap, and natural grind.
Retail price for the DC-90 is $175 USD.
The DC-90 is available immediately and ships with a choice of black, cream, or white covers.
For more information, please visit lollarguitars.com.
Why? Yeah, they're smaller, but they can also offer brighter, clearer, more focused tones than their full-sized cousins.
Whether you're rehabbing a Les Paul Deluxe or an Epiphone Sheraton, or simply working on a different model or project that calls for mini humbuckers, we've rounded up 10 contemporary options to wire up, drop in, and rock out.
DIMARZIO
PG-13
Originally developed for Paul Gilbert to deliver the sonic versatility he needs, this pickup was designed to combine the noiseless operation of a 'bucker with the focus and clarity of a single-coil.
$99 street
dimarzio.com
LACE
Drop & Gain Mini Humbucker
Intended for drop-D tunings and high-gain rock, these humbuckers have two discreet coil functions: one to drive output and the other for punch, crunch, sustain, and fast articulation.
$115 street
lacemusic.com
DRAGONFIRE
Mini Bucker
These vintage-wound pickups use alnico-5 magnets to achieve rounded and dynamic rhythm
and
lead performance for everything from blues to classic rock.
$45 street
dragonfireguitars.com
LOLLAR
Mini Humbucker
Compared with a vintage mini, these pickups are reported to be fatter and hotter without extreme microphonics, and, next to a full-size humbucker, brighter and tighter.
$175 street
lollarpickups.com
RIO GRANDE
Baby BBQ Dawgbucker
Featuring oversized polepieces and available in a number of different finishes, these double-wax-potted pickups were dreamed up to offer more power and presence than their vintage predecessors.
$170 street
riograndepickups.com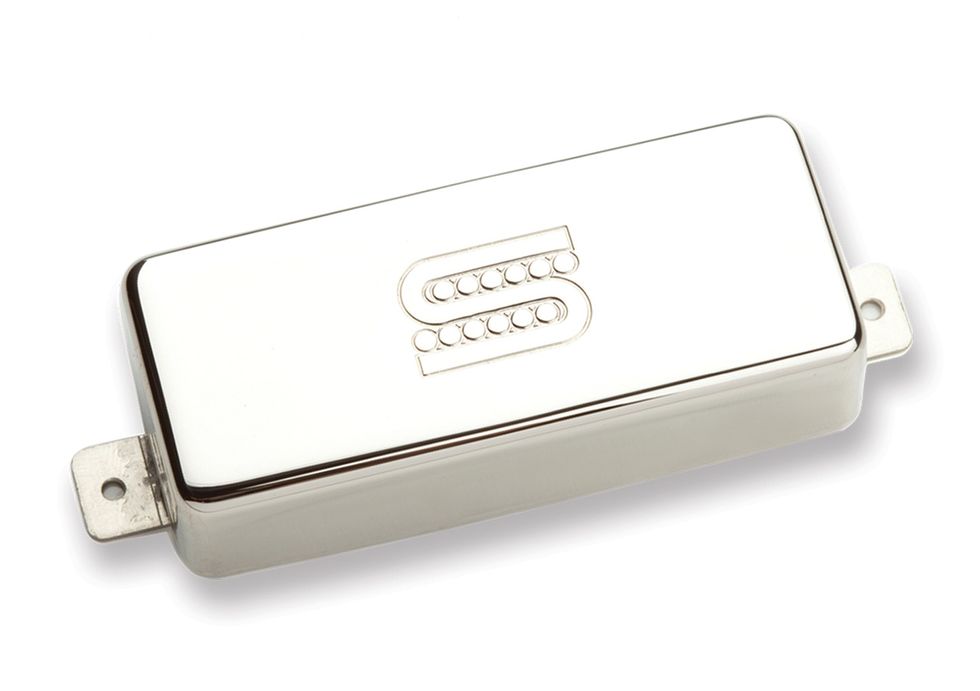 SEYMOUR DUNCAN
Seymourized Mini Humbucker
These handmade neck minis were designed to provide more midrange and clarity for clean tones that are clear and snappy, and distorted tones with a pleasant mid-based growl.
$109 street
seymourduncan.com
CURTIS NOVAK
Mini-Hum
Designed to deliver distinctive, harmonically rich tone with no shrillness, these old-school humbuckers are handwound to vintage specs, but can be custom wound upon request.
$160 street
curtisnovak.com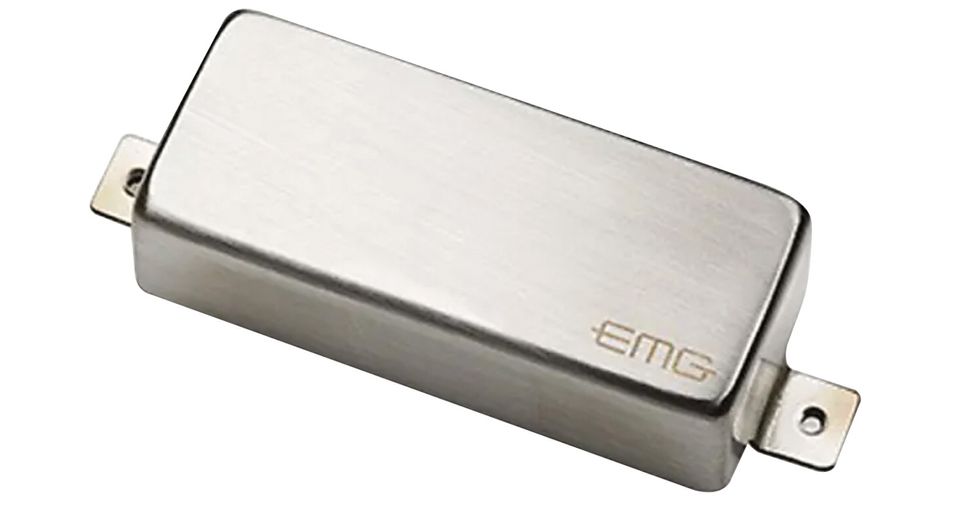 EMG
Mini Hum M-50
For those in the active camp, this alnico-5 mini was designed to provide plenty of inductance and a beefy sound—great for driving a Marshall, but also good for playing slide through a Deluxe.
$99 street
emgpickups.com
KLEIN
Mini Humbucker
Wound to vintage specs, these mini humbuckers are reported to be brighter than their full-size counterparts, with more depth and presence, and offer plenty of bite and grind when dug into.
$150 street
kleinpickups.com
GIBSON
Mini Humbucker
This vintage replica from the company that introduced the mini humbucker in the '60s uses alnico-2 magnets for its bright and focused output, but still retains Gibson's well-known humbucker performance.
$155 street
gibson.com
This well-constructed 4-string takes cues from yesteryear's sounds, looks, and price tags. The PG Aria Pro II Detroit review.

Recorded direct into Focusrite Scarlet 2i4 into Garageband.
Clip 1: Neck pickup only. Tone at 75 percent.
Clip 2: Neck and bridge pickups blended 50/50 using pick. Tone at 75 percent.
 

Ratings

Pros:

Comfy neck. Easy fret access. Versatility of P/J configuration.

Cons:

Non-spectacular bridge pickup. Typical 60-cycle hum with bridge soloed.

Street:

$499

Aria Pro IIariaguitarsglobal.com

Tones:Playability:Build/Design:Value:
Shaped similarly to the SB basses that found favor with heavy hitters from Cliff Burton to John Taylor, the Aria Pro II Detroit is the company's latest offering in their new Hot Rod Collection. The ash body's sunburst open-pore finish gives off a kind of rustic-glamor vibe. The 6-bolt, roasted-maple neck is quick, and the frets atop the rosewood fretboard were dressed cleanly. At a comfy 40 mm, the nut width falls somewhere between a P and J, and easy access to all frets comes thanks to the Detroit's deep body cut. I didn't find a single ding or scratch, and all joinery was spot-on.
Plugged in, the 34"-scale Detroit sounds much like it looks: old-school.
Plugged in, the 34"-scale Detroit sounds much like it looks: old-school. I started with the alnico-5 split-coil with the tone flat, and I was greeted with a pretty fat, full, and round sound that thickened and softened to a more mellow Motown-esque flavor as I rolled the tone down. The tone pot has a decent operating range, and diming it got me to a more present and open rock tone while using a pick, without having to touch my amp. I like P/J configurations for versatility's sake, but I found the Detroit's bridge pickup to be a little anemic in the bite department when soloed. That said, I like the bit of crispness and high-end clarity it contributes when blended with the neck and the tone dial almost maxed. The vintage flavor, nice build, and approachable price certainly make the Detroit a worthwhile place to visit.
Test Gear: Gallien-Krueger 800RB, Orange OBC212, Focusrite Scarlett 2i4.