10 Mini-Humbuckers to Try
Why? Yeah, they're smaller, but they can also offer brighter, clearer, more focused tones than their full-sized cousins.
Whether you're rehabbing a Les Paul Deluxe or an Epiphone Sheraton, or simply working on a different model or project that calls for mini humbuckers, we've rounded up 10 contemporary options to wire up, drop in, and rock out.
DIMARZIO
PG-13
Originally developed for Paul Gilbert to deliver the sonic versatility he needs, this pickup was designed to combine the noiseless operation of a 'bucker with the focus and clarity of a single-coil.
$99 street
dimarzio.com
LACE
Drop & Gain Mini Humbucker
Intended for drop-D tunings and high-gain rock, these humbuckers have two discreet coil functions: one to drive output and the other for punch, crunch, sustain, and fast articulation.
$115 street
lacemusic.com
DRAGONFIRE
Mini Bucker
These vintage-wound pickups use alnico-5 magnets to achieve rounded and dynamic rhythm
and
lead performance for everything from blues to classic rock.
$45 street
dragonfireguitars.com
LOLLAR
Mini Humbucker
Compared with a vintage mini, these pickups are reported to be fatter and hotter without extreme microphonics, and, next to a full-size humbucker, brighter and tighter.
$175 street
lollarpickups.com
RIO GRANDE
Baby BBQ Dawgbucker
Featuring oversized polepieces and available in a number of different finishes, these double-wax-potted pickups were dreamed up to offer more power and presence than their vintage predecessors.
$170 street
riograndepickups.com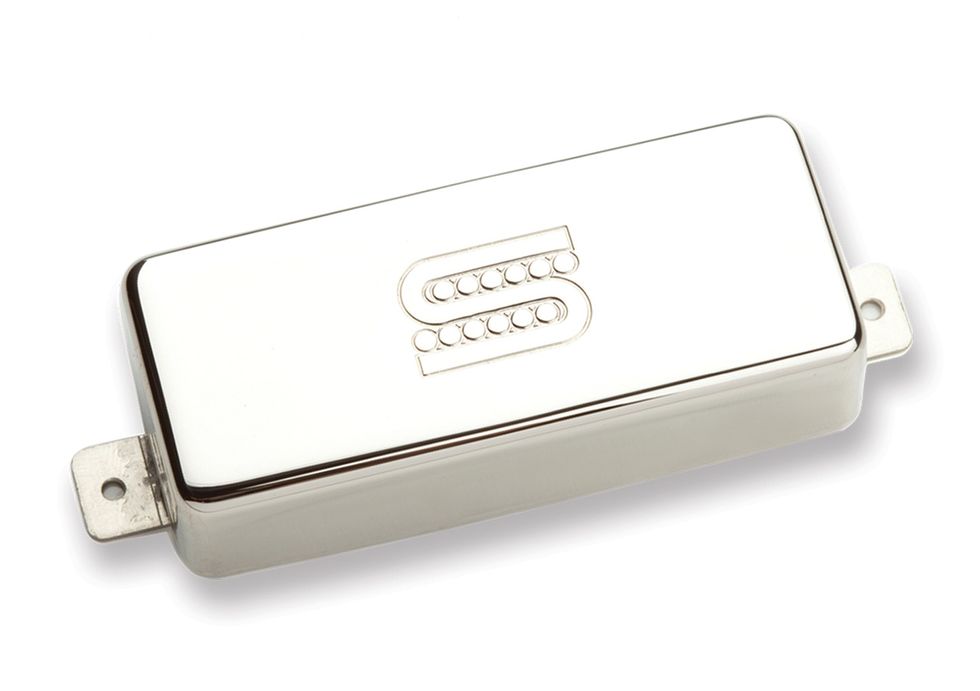 SEYMOUR DUNCAN
Seymourized Mini Humbucker
These handmade neck minis were designed to provide more midrange and clarity for clean tones that are clear and snappy, and distorted tones with a pleasant mid-based growl.
$109 street
seymourduncan.com
CURTIS NOVAK
Mini-Hum
Designed to deliver distinctive, harmonically rich tone with no shrillness, these old-school humbuckers are handwound to vintage specs, but can be custom wound upon request.
$160 street
curtisnovak.com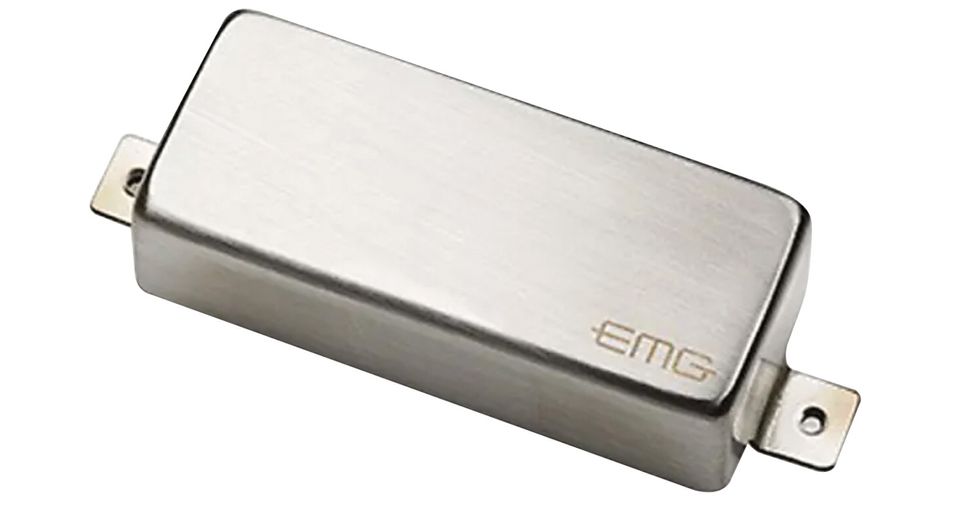 EMG
Mini Hum M-50
For those in the active camp, this alnico-5 mini was designed to provide plenty of inductance and a beefy sound—great for driving a Marshall, but also good for playing slide through a Deluxe.
$99 street
emgpickups.com
KLEIN
Mini Humbucker
Wound to vintage specs, these mini humbuckers are reported to be brighter than their full-size counterparts, with more depth and presence, and offer plenty of bite and grind when dug into.
$150 street
kleinpickups.com
GIBSON
Mini Humbucker
This vintage replica from the company that introduced the mini humbucker in the '60s uses alnico-2 magnets for its bright and focused output, but still retains Gibson's well-known humbucker performance.
$155 street
gibson.com
---