Need to wrangle a pile of pedals? These 10 options can put an end to your tap dancing.
Gone are the days of expensive custom controllers. It's never been easier to harness the power of MIDI to get the most out of your pedalboard.
Jet Pedals MCX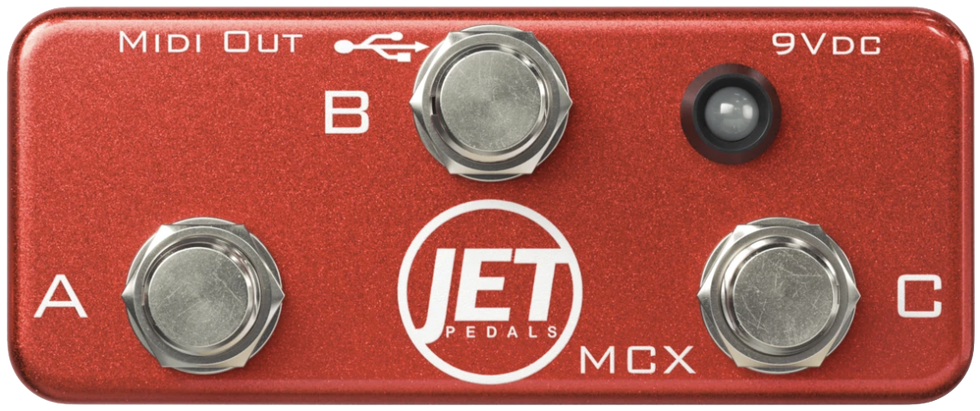 If space is a consideration, this compact 3-button setup could be the answer. It's designed around eight banks, each with a unique identifier that gives up to five presets per bank. It can be powered via USB or a standard 9V power supply.
$190 street
jetpedals.com
Behringer FCB1010

Express yourself with this full-featured controller that houses a pair of built-in expression pedals along with 10 assignable control pedals. It can send five program-change commands simultaneously.
$149 street
behringer.com
Morningstar MC6 MkII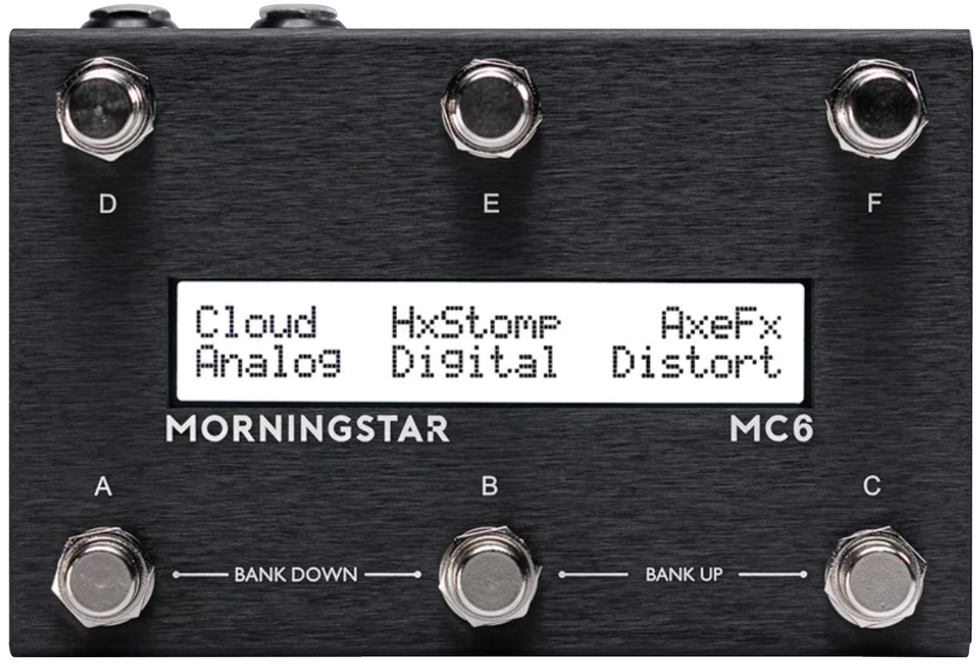 Inside this modestly sized box sits a powerful MIDI control station that offers 30 banks of 12 preset slots, two omniports with TRS MIDI out, and a robust online editor.
$229 street
morningstarfx.com
Rocktron MIDI Mate

With three different modes (bank, instant, and controller), this slender MIDI controller allows multiple program changes on different channels. The fully editable setup can arrange presets in a setlist order, change settings on the fly, and send phantom power via MIDI.
$219 street
rocktron.com
RJM Music Technology Mastermind LT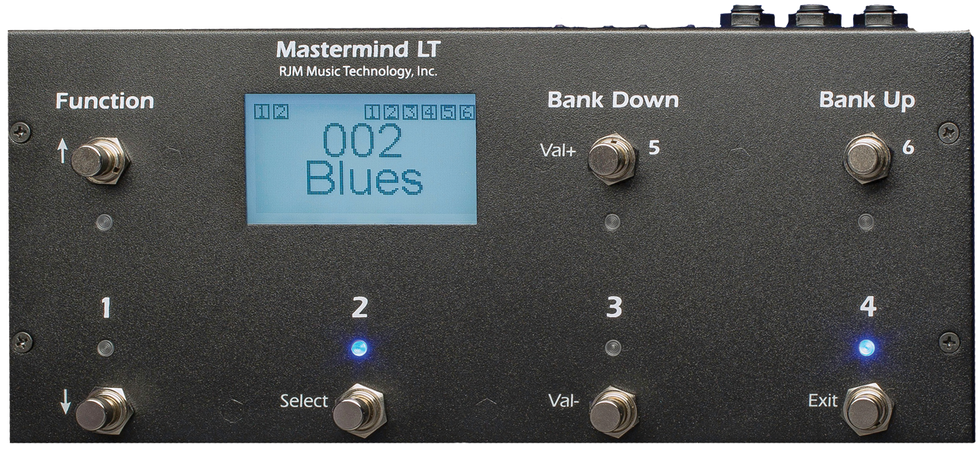 This rugged MIDI controller can store up to 768 presets via 16 different pages that can be totally customized. Each of the seven buttons have a multi-color LED, plus it offers support for expression pedals.
$399 street
rjmmusic.com
Matthews Effects The Futurist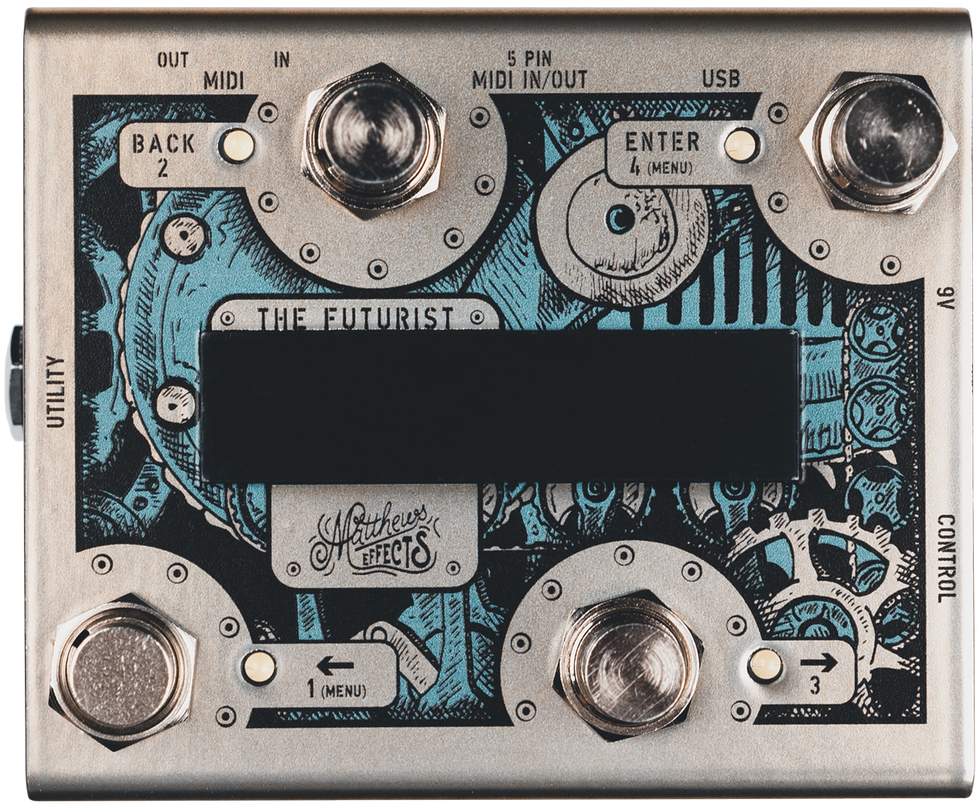 This 4-button controller is a compact way to handle a smaller stash of pedals. The accompanying online editor allows for deeper programming and the unit is expandable up to seven buttons.
$230 street
matthewseffects.com
Singular Sound MIDI Maestro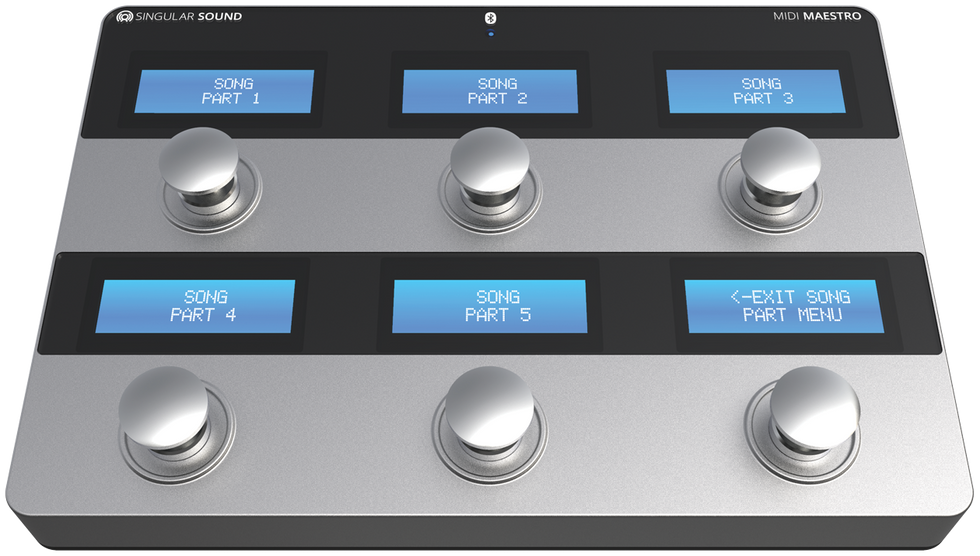 A sleek unit made of anodized aluminum that features customizable labels for each of the six buttons. You can have 10 active pages per preset and it works directly with Beat Buddy and Aeros Loop Studio.
$299 street
singularsound.com
Source Audio Soleman

You can easily end the tap dancing by utilizing one of the unit's three modes: scene, setlist, or panel. It can also control DAWs, virtual instruments, or plugins via the USB/MIDI interface.
$249 street
sourceaudio.net
Meloaudio MIDI Commander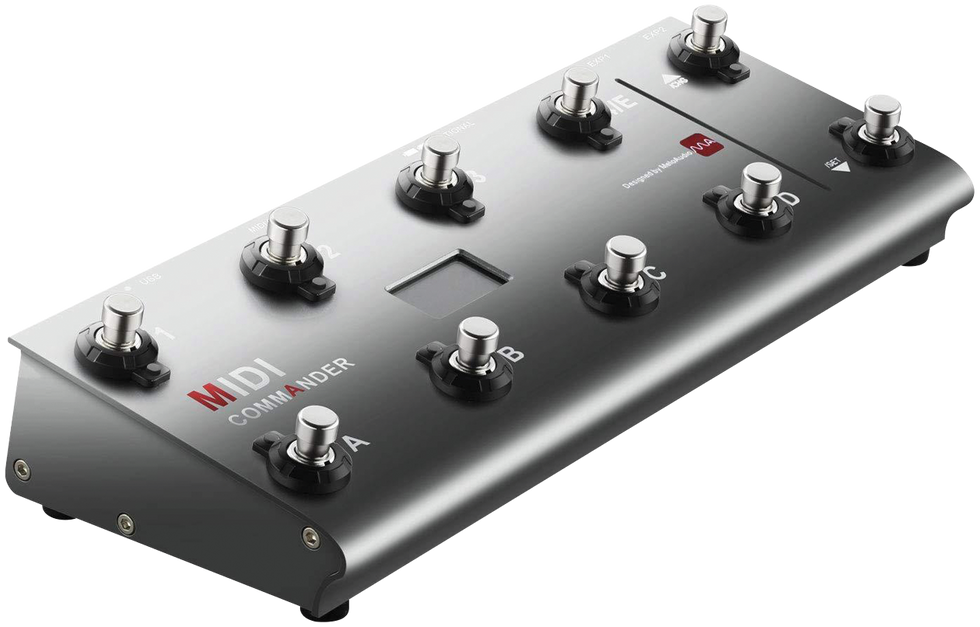 This 10-button controller can run up to 40 hours via a pair of AAA batteries. It's compatible with a wide range of MIDI units and houses two power modes. Includes six host modes to work directly with JamUp, Bias FX, Kemper, and more.
$160 street
meloaudio.com
Voodoo Lab Ground Control Pro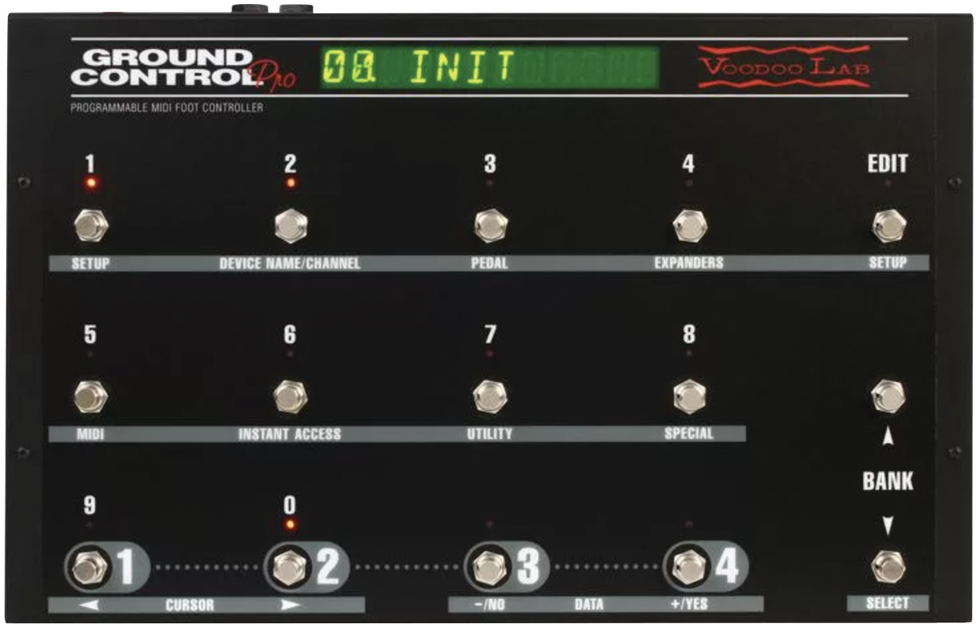 Recalling the days of Bradshaw-designed rigs, this expansive, roadworthy controller offers 12 switches for patches, can process up to eight devices, and gives you stompbox-style control over your rig.
$430 street
voodoolab.com