Did you know that, with careful tweaking, an EQ can be among the most useful and drastic tone-altering pedals on your board? Here are 10 to check out.
From precise tone shaping to boosting particular frequencies, or recapturing frequencies sucked dry by your go-to drive pedal, there are myriad reasons for housing an EQ on your 'board. We've rounded up 10 solid options for you to peruse and consider making your new favorite friend in your signal chain.
BOSS
EQ-200
This pedal offers two 10-band EQ channels with a graphic display, multi-function switches, and onboard memories which allow a player to store multiple setups for instant recall.
$249 street
boss.info
MXR
M108S
Featuring 10 EQ sliders with carefully selected frequencies and a +/- 12 dB boost/cut range, this sound-optimizing pedal can also be used as a tweakable boost pedal, with its volume and gain sliders.
$129 street
jimdunlop.com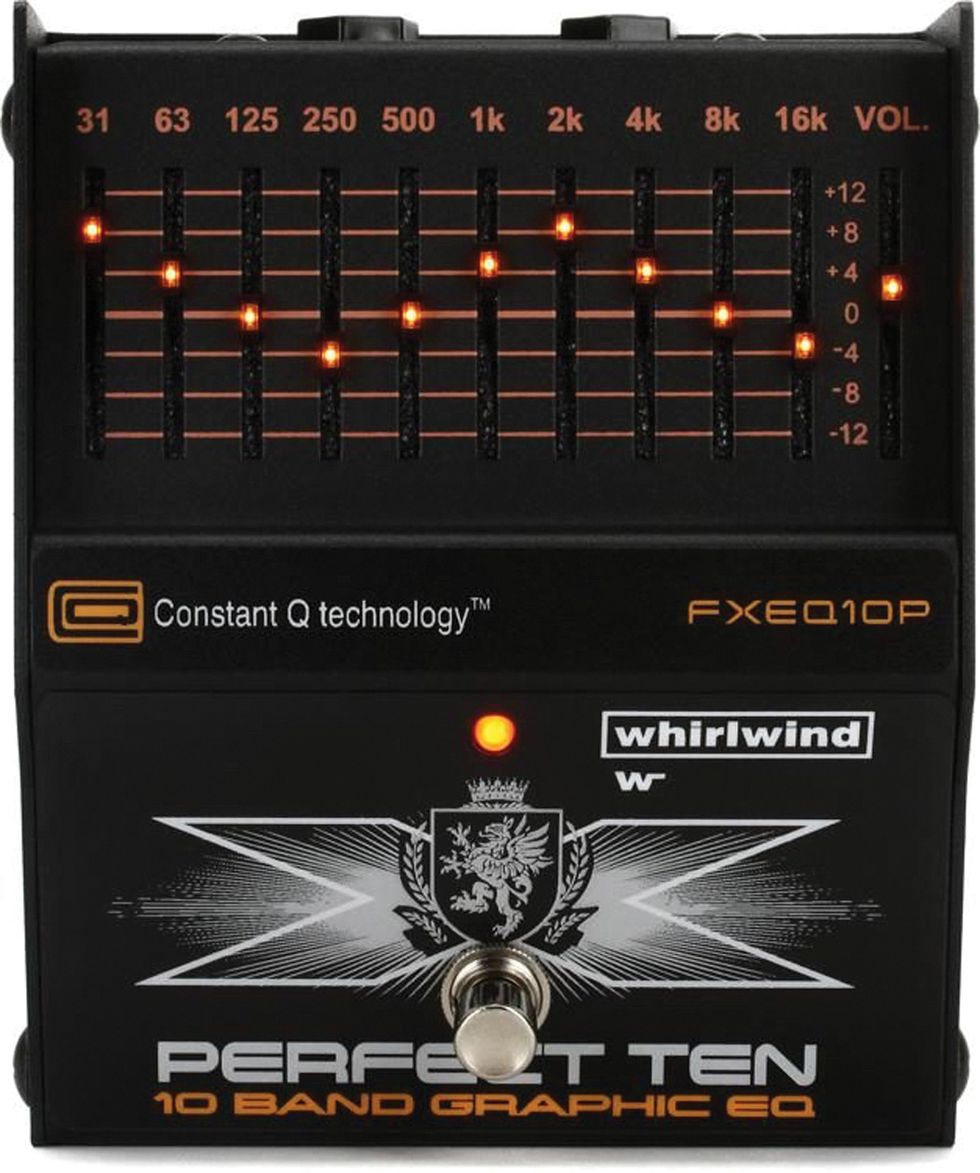 WHIRLWIND
Perfect 10
Featuring a circuit design created by industry legend Tony Gambacurta, this 10-band constant-Q equalizer lets players target specific frequency ranges with surgical precision.
$238 street
whirlwindusa.com
BEHRINGER
EQ700
This value-rich EQ provides sound shaping and feedback elimination through its seven bands of equalization, with a wide frequency range and a powerful 15 dB boost/cut per band.
$28 street
behringer.com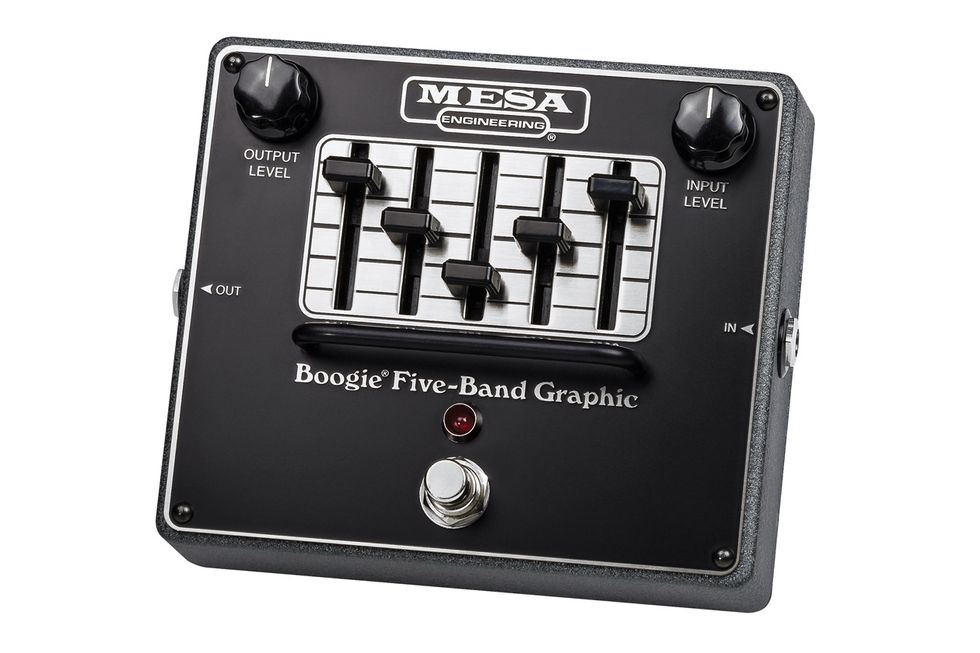 MESA BOOGIE
Boogie Five-Band Graphic EQ
Long a lauded component in Mesa's amplifiers, this powerful tone-shaping 5-band EQ is now in a handcrafted pedal formant to help capture the company's classic sound, and much more.
$279 street
mesaboogie.com
SOURCE AUDIO
EQ2 Programmable Equalizer
This combination graphic and parametric EQ features 10 fully adjustable frequency bands, stereo ins and outs, MIDI in and thru jacks, presets galore,
and
even an integrated tuner.
$269 street
sourceaudio.net
EMPRESS EFFECTS
ParaEQ
Three bands of parametric EQ, each with three selectable Q widths, provide for very flexible sound shaping. Designed to be ultra-transparent and noise-free, the pedal's boost section offers 30 dB of clean boost.
$249 street
empresseffects.com
J. ROCKETT AUDIO DESIGNS
I.Q. Compressor
This EQ/compressor features a 6-band graphic, pre-compression EQ—each with 18 dB cut or boost—which allows you to choose which frequencies you want compressed harder based on their respective gain setting.
$229 street
rockettpedals.com
TECH 21
Q\Strip
Designed to emulate the EQ sections of the iconic recording consoles from the '60s and '70s, this DI-format pedal features four bands of EQ, two parametric mid bands, and high and low shelving filters.
$249 street
tech21nyc.com
OLD BLOOD NOISE ENDEAVORS
3-Band EQ + Buffer
This simple 3-band EQ also serves as an always-on buffer, while the switchable EQ is beneficial for tailoring specific parts, guitar switches, or using as an always-on EQ.
$109 street
oldbloodnoise.com