Tools for the Task: ABY Boxes
Open up a world of routing options by getting to know the ABCs of ABYs.
If you like the idea of seamless switching between two amps or running both simultaneously, or perhaps swapping between two guitars with minimal fuss, it's high time to consider working an ABY box into your rig. We've rounded up 10 options to get you started on your search.
ORANGE
The Amp Detonator
This active ABY with two buffered outputs can run on an adaptor or 9V battery and features an internal charge pump that doubles the internal voltage to 18V for increased headroom.
$135 street
MORLEY
ABY Mix
This box houses flexible routing that can send any two inputs to any two outputs, independent level controls, and a pair of LED indicators for clear status of the channel outputs.
$87 street
RADIAL ENGINEERING
BigShot ABY
This switcher features 180-degree polarity reverse to phase-match amps, a 100-percent passive audio path, and an onboard transformer for eliminating hum and buzz.
$99 street
MOOER
ABY MKII
Super small and compact, this ABY switcher can operate without a power supply, but, when plugged in, it features a 3-way LED that indicates mode selection.
$68 street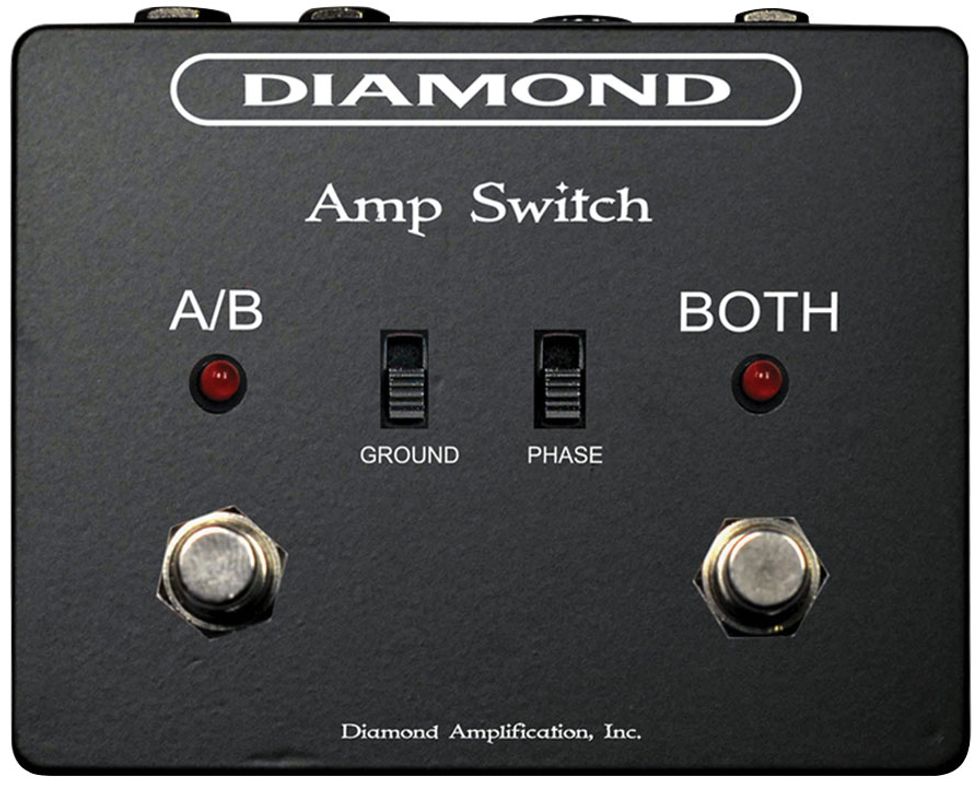 DIAMOND AMPLIFICATION
Amp Switch
This stealthy looking box gets the job done with features like ground-lift and phase-reverse switches, and the ability to power up via DC or 9V battery.
$129 street
diamondamplification.com
ELECTRO-HARMONIX
Switchblade+
This nice-priced switcher has a completely passive audio path and features a dedicated tuner out that can also be utilized for other effects.
$45 street
ehx.com
LEHLE
Little Dual
Featuring gold-plated phase-reverse and ground-lift switches, this little red box was designed to eliminate hum thanks to its transformer-isolated signal paths.
$229 street
FULLTONE
True-Path ABY-ST
These ABYs give players the option of choosing buffered or non-buffered modes for each channel, and feature nickel-core, custom-wound 1:1 transformers that do not boost treble frequencies.
$191 street
RJM MUSIC TECHNOLOGY
Y-Not 2.0
This MIDI-controllable ABY features a high-quality switchable buffer, an isolation transformer and phase-inversion switch on output B, and 256 available presets.
$249 street
rjmmusic.com
WHIRLWIND
Selector
Powered by 9V or DC adapter, this box is reported to offer completely noiseless switching between channels, whether it's used to put one guitar into two amps or two guitars into one amp.
$119 street