The Frank Bello Street Driver 48 features a Dirt switch for extra gain and overdrive, and a Filth switch for extra top-end sizzle and razor edge clarity to emphasize your attack.
Frank Bello has been an avid and consistent Tech 21 user for several decades. His weapon of choice was the SansAmp Bass Driver DI, not only for Anthrax, but for his solo efforts as well. Having developed a personal relationship, it was time for Frank to have his own Signature SansAmp, the Frank Bello Street Driver 48.
Controls include Drive for gain and overdrive, Low & High active EQ, and Level. In addition to the specific tones Frank wanted, a major priority was to make the Street Driver 48 simple to operate. He didn't want an excessive amount of knobs and switches, or gratuitous bells & whistles. He wanted players to be able to get a great sound right out of the box, whether it's for metal or R&B or prog rock, whether the player is a novice or expert, young or advanced in years.
As is the case with all Tech 21 Signature SansAmps, the Frank Bello Street Driver 48 offers his core sounds and the versatility for many different styles. It runs on an included 9V DC universal, auto-switching power supply with heavy duty braided cord and interchangeable international plugs for use anywhere in the world. Other features include 1/4-inch and XLR Outputs, ruggedall-metal housing. Measures 3.75"l x 4.75"w x 2.0"h.
Tech 21 Frank Bello Chat / Part 1: Pizza!
You could win pedals from AmpRX, Amplified Parts, Atomic Amps, Pigtronix, or Revv Amplification!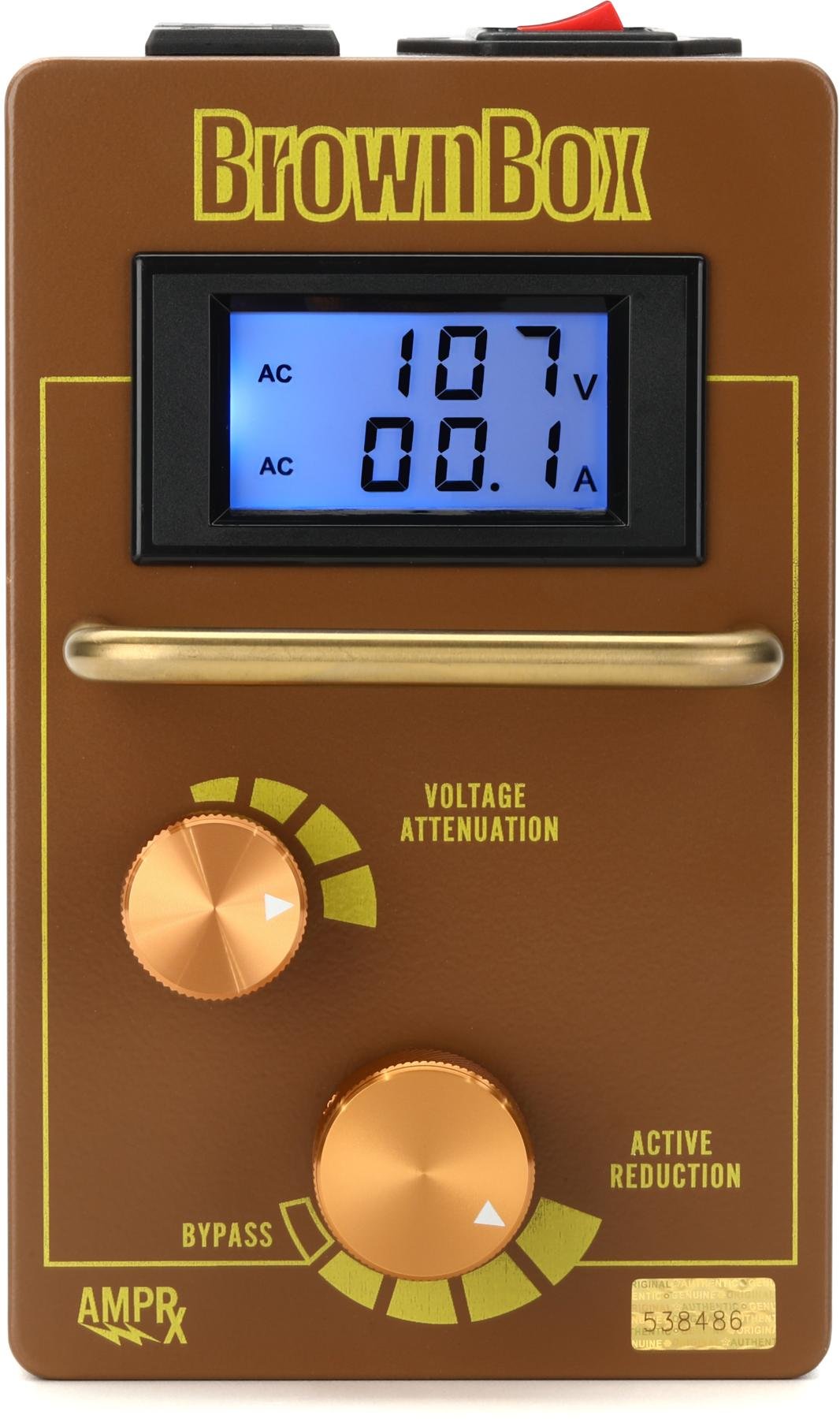 The BrownBox by AmpRx is an input voltage attenuator for tube amplifiers.
All tube amps, both vintage and modern, are designed to run at an optimal voltage - vintage being the lowest at around 110V and modern amps coming in at about 117-118V. The problem is that at any point, at any place, you can get anywhere from 120-130VAC out of the wall. It's not good for your tone, and it's not good for the health of your amplifier-whether it's vintage or not. Furthermore, we know that voltage supply can change drastically from club to club, from your home to rehearsal space and even between studios. With its proprietary 5-amp transformer and flexible attenuation options, the AmpRx BrownBox lets you bring that voltage down to an optimal level for YOUR gear, resulting in significantly improved amp performance - keeping your components and tubes healthy, and your tone tasty.

120 Volt AC, 60 Hz, 5 Amp Voltage Attenuator supplies up to 540 Watts, designed for small or mid to larger sized amplifiers (i.e. Fender Deluxe/Bassman/Twin, Marshall 50w/100w, Vox AC30). Can also be used for parallel or dual amp rigs.
AmpRX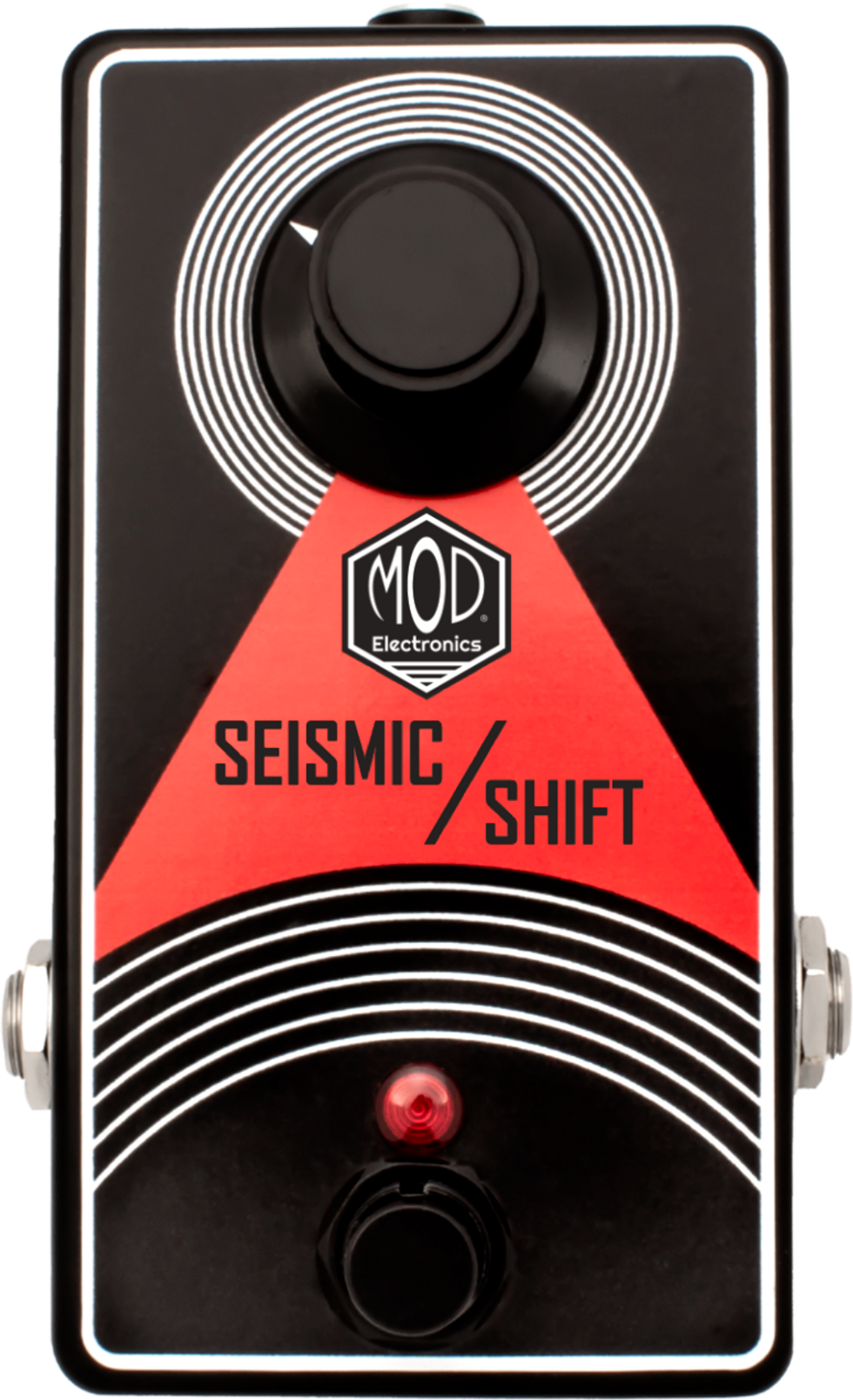 The Seismic / Shift is a JFET boost is a DIY pedal kit, based on one of the earliest effects to ever be used on stage. This pedal adds subtle color to a guitar's sound while maintaining the natural tone of the guitar. It packs a serious punch that can cut through any mix when soloing or whenever some extra "umph" is required. The Seismic Shift pairs nicely with amps and other pedals. Place it ahead of tubes, preamps, overdrives, distortions, and fuzz pedals to shift your gear onto a new level.
Amplified Parts
Ampli-Firebox MKII is the updated and enhanced version of Atomic's world's first stompbox-sized, pro level, digital amp and cabinet modeler. In addition to offering over 20 stunningly accurate amp models that span from vintage pristine clean to modern metal and beyond, it includes a carefully curated collection of cabinet models as well as delay, reverb, compression and gate effects. Ampli-Firebox MKII is equally in the studio, on stage or at home.
Atomic Amplifiers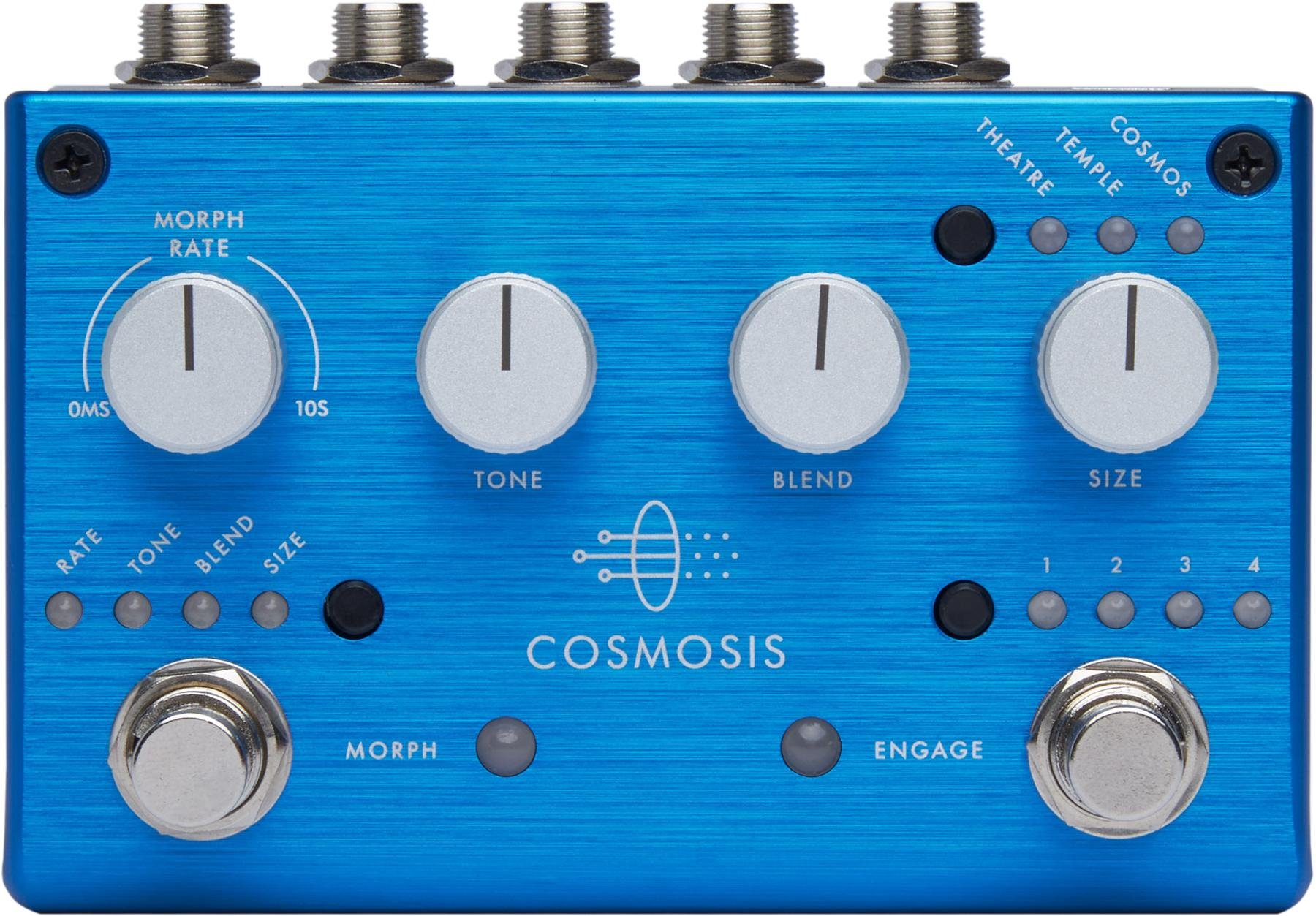 Years in the making and the first of its kind, Cosmosis is a stereo, high-fidelity ambient reverb that allows musicians to tailor three original spaces—Theatre, Temple, and Cosmos—as well as manipulate them in real time. In addition to controls for the size of the reverb, wet/dry blend, and filtering, Cosmosis features a unique Morph function that allows musicians to alter their reverb settings in real-time by pressing the left footswitch. The three space algorithms found inside of Cosmosis are all-original and truly unique. Theatre puts the player in a variable room that ranges from cozy to highly reflective using multiple parallel short reverberators. Temple occupies a dramatic, large indoor space by implementing numerous long reflections in both parallel and series. And Cosmos creates an enormous spectrum of heavenly reverb derived from the harmonic content it's fed. The Morph feature found in Cosmosis provides a simple way for players to trigger a gradual change to various reverb parameters over a specified amount of time set by the accompanying Morph Rate knob. Players can set both "red" and "green" values on their Tone, Blend, and Size knobs, then engage the Morph footswitch to oscillate between the two reverbs at their desired rate. Any combination of knobs can be assigned to morph. Create elegant morphs for subtle movement or sweeping, cinematic morphs for dramatic sound design effects. Save up to four custom reverb presets, including morphing. Cosmosis runs on standard 9VDC power.
Pigtronix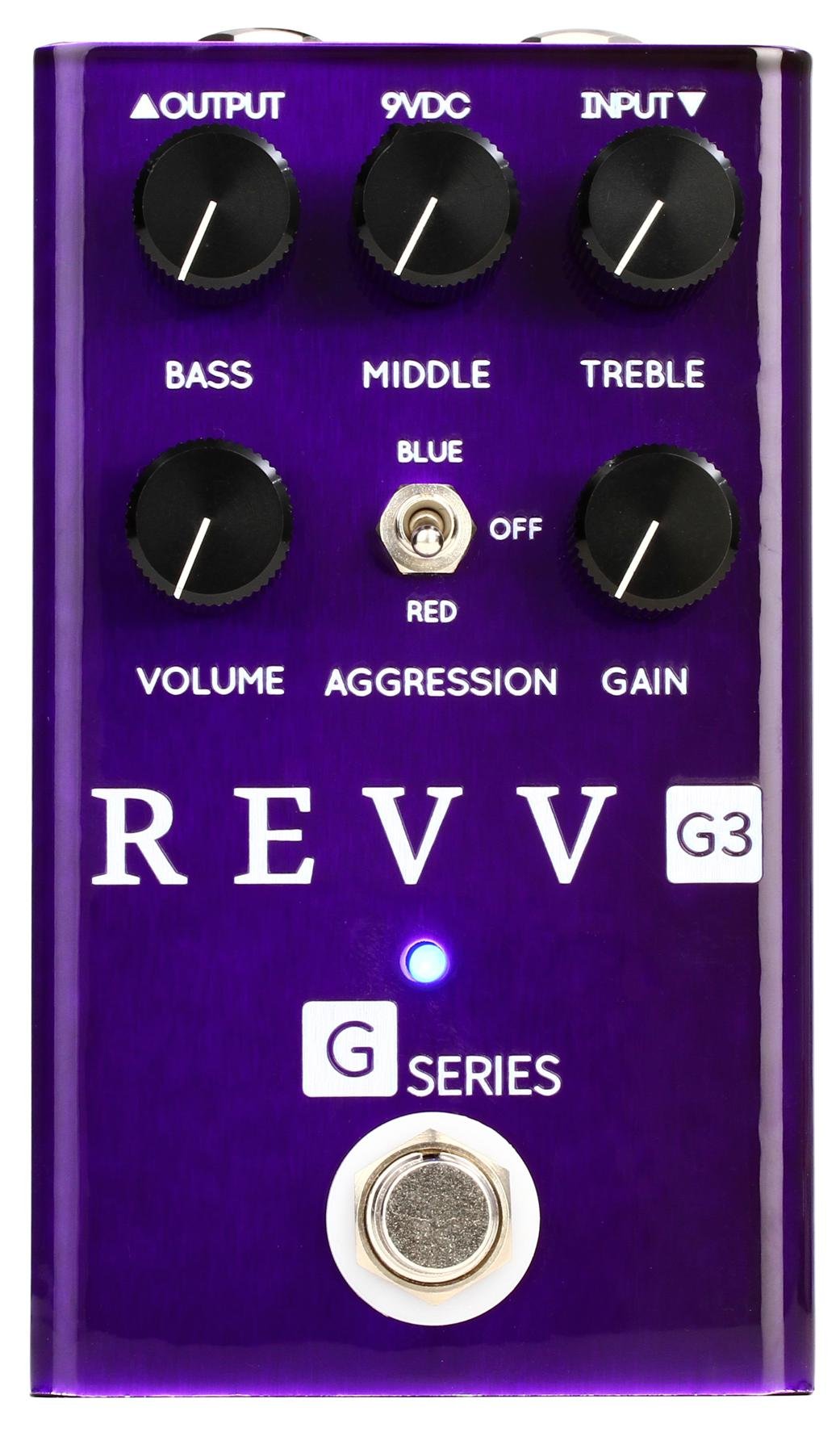 G3 Purple Ch Preamp/Hi-Gain Pedal
Revv