A Quick-Start Primer to Summer Touring
Artists typically stay busiest during the summer months when the fairs, festivals, and amphitheater shows are happening all over the country.
Let's hit the road! Brad Paisley rocks a rowdy summer festival crowd at the New York State fair. Photo by Andy Ellis
Here in Nashville, we're in the middle of a popular time of year called "touring season." Artists typically stay busiest during the summer months when the fairs, festivals, and amphitheater shows are happening all over the country. Some call it the "deep-fried circuit" or "corn-dog circuit," where the dusty stages will make any open-back amp owner cringe, catering pushes everyone's diet (and cholesterol count) out the window, and bus drivers yearn for concrete and shore power instead of mud and generators. This all sounds so glamorous, right? Many country artists cut their teeth in small-town fairs, and in the never-ending climb as players, we're right there as well.
As your artist gets more popular, the gigs will change accordingly. Pretty soon, you'll be playing the bigger festivals and your time slots will move from daylight hours to night—these are good signs. The catering steps up and some days you may even have a dressing room in which to repose. Better yet, you won't have to vacuum out your rig after the show. Of course the goal is to get to the magical headlining spot everyone has worked so hard to achieve. It's a nice place to be.
If you are currently a local act playing the local crafts fair, you may be wondering what the hell this has to do with you. Trust me—plenty. The only difference between local and large-scale shows is money. At the core, you are still a bunch of musicians playing the same songs and doing your thing. The stage may be a different size, but you are honing your craft, and making a dollar or two in the process. When you play this summer, there are a few things you can take away from the experience besides indigestion and sunburn.
An inherent trait of musicians is that we are all gear junkies. Go on, admit it—I am. And a favorite pastime of mine is checking out the gear the other acts are using. If you are cool about it, you can use that stage pass of yours to walk around and check out the music store that is right in front of you. There is no better way to hear gear than in a practical setting, so whether it's the headliner or first opener, you may find inspiration for a new guitar purchase or how to set up your rig. My touring rig combines elements I liked from other players' setups that I've modified to my needs. I check out all the gear—guitars, drums, everything—because if I hear a tone I like, I want it in my memory bank in case I need it later. If you hear something you need to know more about, don't be afraid to ask questions of another player. Use discretion of course, and remember that everyone has bad days, but we all know most players are happy to talk gear. So learn all you can, when you can.
When listening to the other acts, make sure you walk around and don't just stand in "monitor world." Because the guitar amps are usually offstage, you can hear what's going on by walking behind the stage, but do yourself a favor and check out the front-of-house too. You should also try to remove yourself from the show—meaning, if you aren't fond of the artist, don't dismiss the players. You may miss that tone you've been searching for, and you could be playing for that artist next year.
When we play with other acts, some days it feels like we never left home. Since a country artist will typically tour out of Nashville with his/her band, we will more than likely run into a lot of people we know or have worked with in the past. It's a tight-knit community. Whether you are new or old to the scene, getting your name and information out there is a good thing. I'm not a "business card" guy—but you may be, and that's fine. Again, discretion is key. If someone likes your style or your tone, they will tell you. And if you are doing your job well, they may ask for your information. Even if it doesn't result in work right away, you will probably run into these folks again—so make a good impression and be nice.
If you are a supporting act, there are a few more things to keep in mind. Remember, it's not your gig, so be gracious to the promoter, the fans, and the headliner. This goes a long way. If it's a "throw and go" show, take the stage when instructed and not before. Even if there's not much time for changeover, wait until the other act has cleared the stage before you start bringing up your gear. If you jump the gun, there is the possibility of an angry stage manager in your face. And if you are using an engineer, remember that he is your new best friend. The house and/or monitor engineers can make or break your show, so talk with them before the performance, so they know what to expect. Respect the fact that the production crew is the engine that keeps the train moving.
This summer promises to be a much better one than the past couple of years. The economy is getting better and festivals are back on track, getting more music acts into the fold. That means the trickle-down effect will ultimately help you and your band. Did someone say new gear? Make the most of your time out there this summer and promote yourself, play most of the right notes, and above all—be nice. Summertime is hands down the best time for live music, for both the musician and fan. With these simple tips, hopefully you'll make this summer your best one yet.
---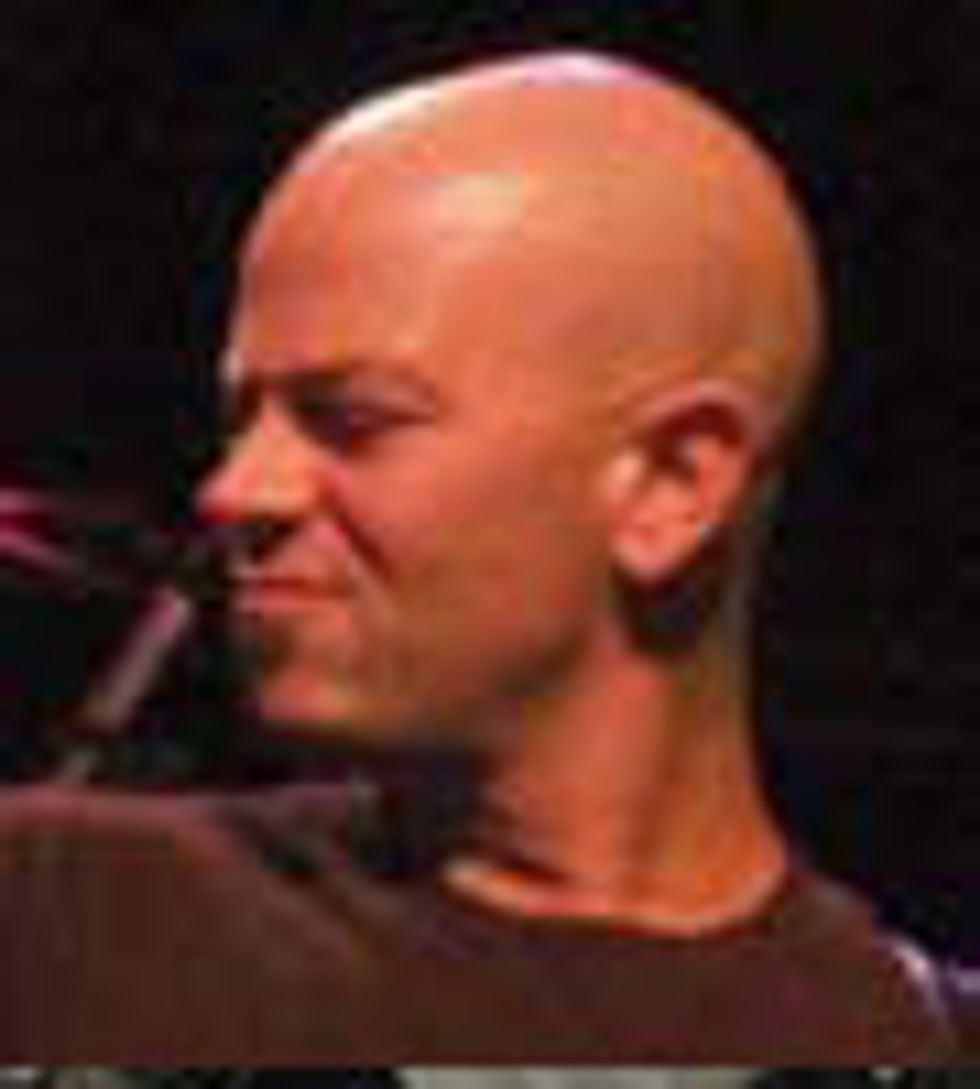 Steve Cook
has been fighting his rockstar frontman urges for decades, holding down the low end for such artists as Steve Cropper, Sister Hazel, and Phil Vassar. Join in his "touring therapy" on Twitter
@shinybass
.