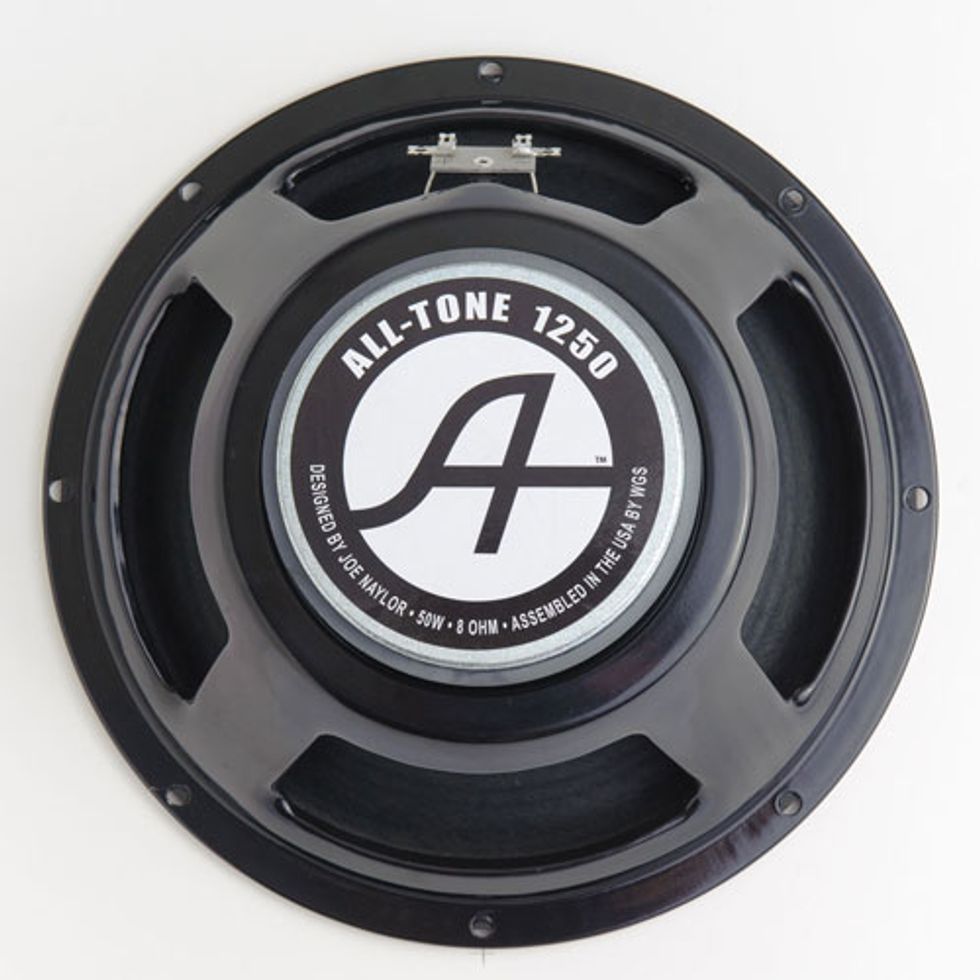 Livonia, MI (October 15, 2014) -- All-Tone speakers were originally conceived in 2002 by guitar industry veteran Joe Naylor, founder and designer of Reverend Guitars, Railhammer Pickups, Armor Gold Cables and Naylor Amps. In 2011 the company was acquired by Mark Shumaker and after working with Naylor for several years designing, tweaking and testing, the new All-Tone speakers are back and ready for action!
The line includes the All-Tone 1250 which is the speaker that started the All-Tone revolution of combining the best characteristics of classic American and British tonalities into one speaker. The clean tone is woody and chimey, and when you push it hard it transitions into smooth overdrive with control and clarity. The 1250 is the ultimate versatile, medium power 12" speaker.
Available in 8 or 16 ohm variants, this speaker delivers 50 watt power handling with an output sensitivity (SPL) of 98dB.
For more information:
All-Tone Speakers