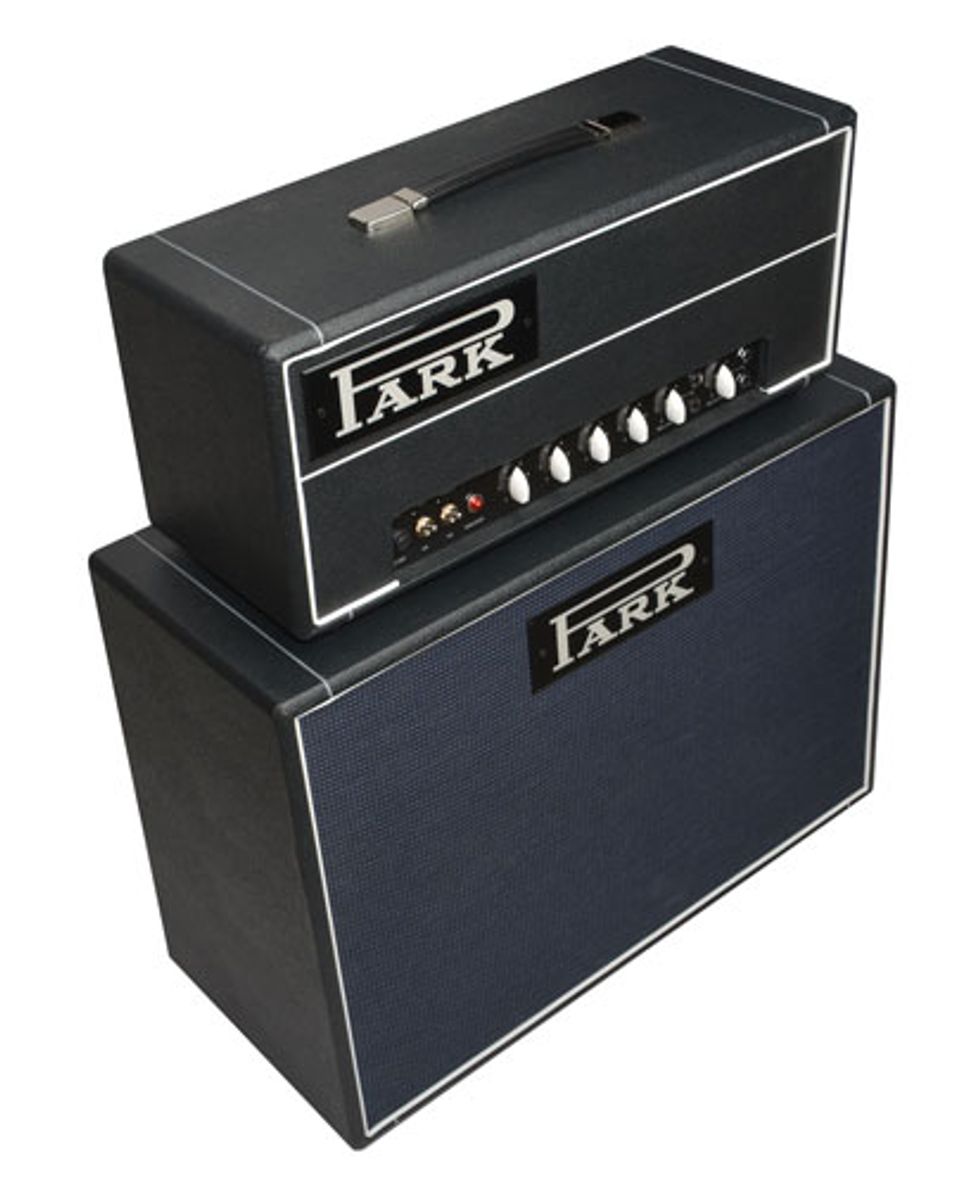 Bronx, NY (October 24, 2014) -- Park Amplifiers, recently resurrected last January by industry veteran Mitch Colby (formally Korg, Marshall and VOX) has brought back high quality vintage, British-style amplifiers to discerning guitarists worldwide. Already in the hands of discriminating guitar players, collectors and artists alike, Park amps are newly built amps that truly bring back the sound, feel and vibe of the best amps originally made in the 1960s and 1970s. Following on the success of the limited edition Top Mount 45, Colby has now introduced a limited edition version of the Park 75 head.
The Park 75 is a unique version of the classic British four-hole, two channel amplifier. What makes the Park 75 special is the use of powerful KT88 output tubes. At 50 watts, the Park 75 is capable of a hefty 90 watts at full power. This makes the amp have more headroom, thump and drive of the typical 50-watt British style amp.
The limited edition version of the Park 75 will feature a host of upgrades including high quality and hard to find parts such as New Old Stock (NOS) vintage Piher and Allen Bradley resistors, Lemco "chicklet" and mustard capacitors, all affixed to a brown Paxolin board with split top turrets. A Merrin "clone" output transformer finishes off this highly detailed and meticulously built amplifier. All Park amplifiers are hand wired in New York.
For more information:
Park Amplifiers