Serge Michiels and John Joveniaux: TAO Guitars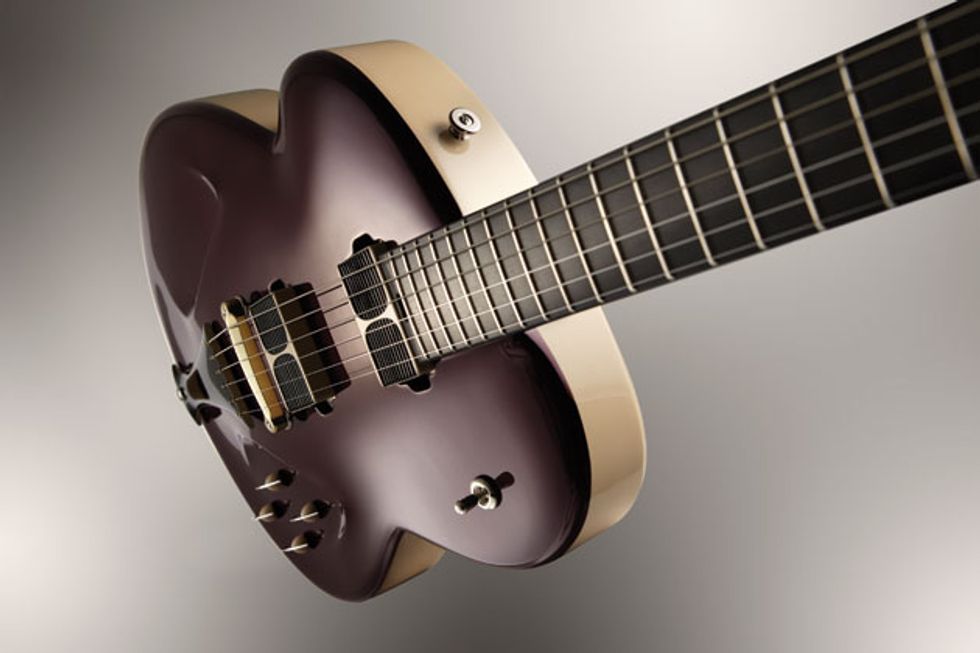 The first Phaeton model by TAO Guitars was inspired by both a Gibson Style 03 and classic American automobiles from the 1930s and '40s.
Premier Guitar featured TAO Guitars in the October 2013 issue's Modern Builder Vault. The company is run by Belgian duo Serge Michiels and John Joveniaux, who transitioned from guitar repairmen to luthiers eight years ago by focusing on instruments done the old way. Though they started with repros of Strats, Teles, and Les Pauls, they now have their own style—one that's heavily influenced by auto designs.
A hollowbody made from spruce and mahogany, the Phaeton sports soundholes that are reminiscent of the golden age of American cars. Another specialty on all their guitars is the fretwork. TAO guitars have a medium-jumbo fretwire up to the 12th fret. Then in the second octave, the frets switch to a smaller size to allow more room to finger phrases in the higher registers.
Claudia and Claudio Pagelli: Pagelli Guitars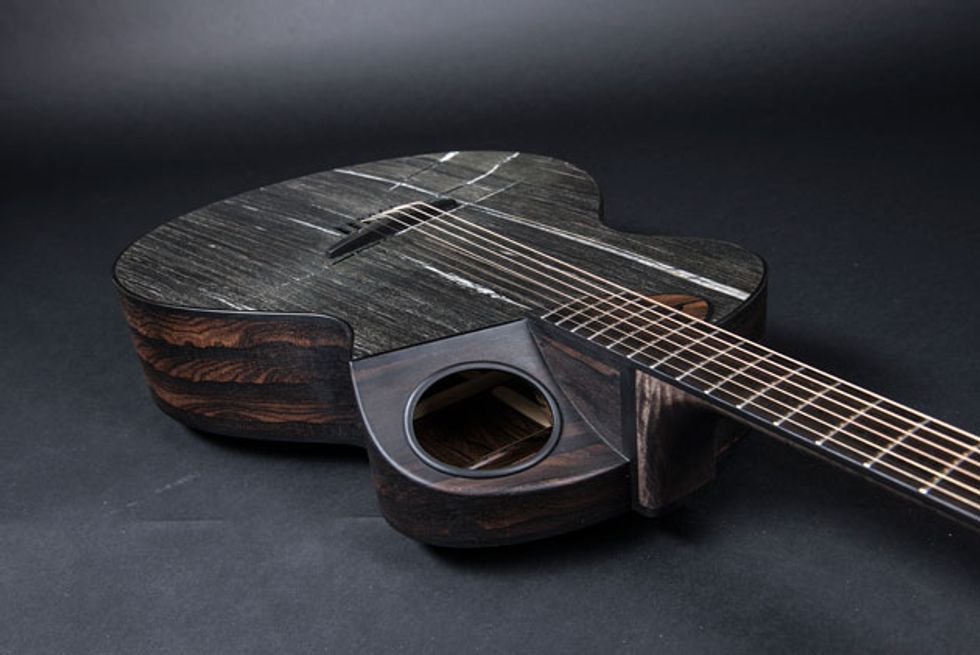 The Pagelli duo is well known for its elegantly designed acoustic and electric models, which often incorporate rare woods from their home region in the Swiss mountains. For the Holy Grail bonanza, they exhibited a guitar made from a material that's rather typical of the Alps region, but nothing you'd expect on a guitar ... stone!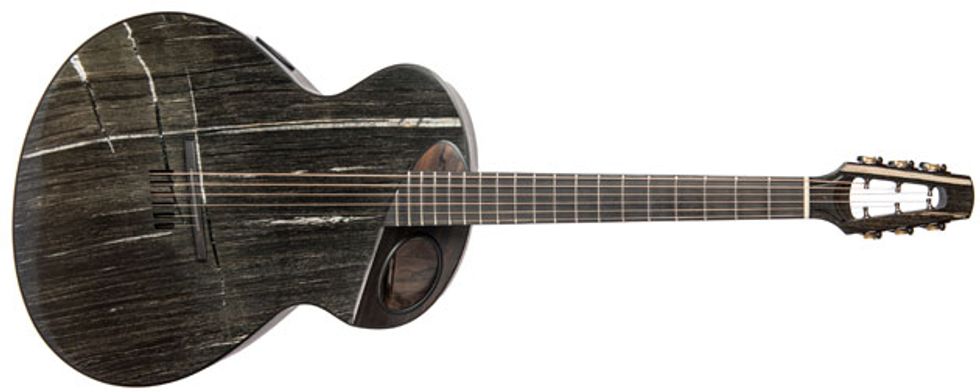 The owner of a stone quarry wanted a guitar made out of Switzerland's regional valser quartzite. Because a guitar made completely of stone would be extremely heavy, they used a 1 mm (.040") thick piece for the flat top. Although it's not yet clear if this show will stay in Berlin or move around Europe, plans are already underway for next year's event. Even if these handmade jewels are priced well beyond your budget, this show is
the
place to be for any guitar enthusiast.