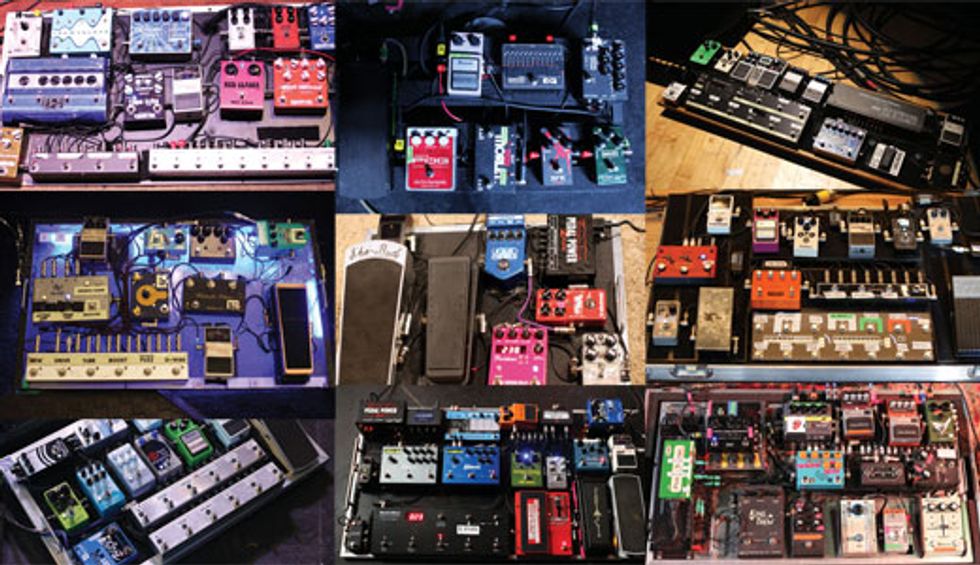 Admit it—you're addicted to stomps. Not just your own. Not just the ones you're saving up for. And not just the ones you wish your local shop stocked so you knew whether to keep lusting after them or direct your drool elsewhere.
We know you have an insatiable need to ogle pedals because, frankly, we do, too. Basically we're sick. But hey, at least we can admit it, right? That's the first step toward recovery … if we actually cared to be cured. But the numbers just don't bear that out.
How do we know? Easy. Our YouTube channel (youtube.com/premierguitar)—where we post our weekly Rig Rundown videos after debuting them on premierguitar.com—has 72 million views. If we had a Mickey D's-style sign over PG headquarters, we'd have to update it almost as often as Ronald does—"Over XX million served." Of course, you click to see all of the gear. But of all the cool stuff there, the stomps are the easiest for the average gear junky to scrimp and save for.
In years past, we've talked to everyone from Steve Vai to Joe Satriani, Josh Klinghoffer, Dan Auerbach, Nick Zinner, the dudes from Mastodon, Kenny Wayne Shepherd, John Scofield, Zach Myers, and hundreds more. But enough about those. We're here to talk about the latest batch o' boards. So dig in, lust away, and then go watch the vids to figure out how these great players make these boxes earn their keep.