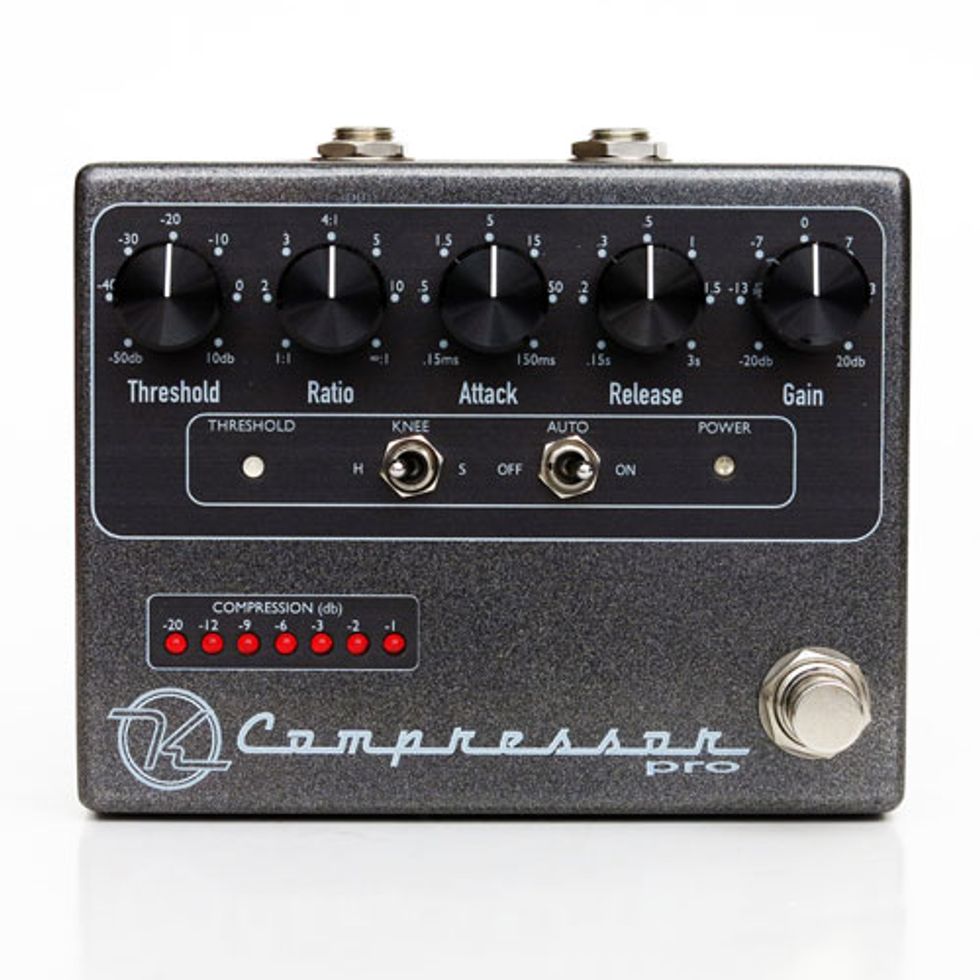 Edmond, OK (March 5, 2015) -- Keeley Engineering today releases its Compressor Pro, a rack-mount quality compact compressor for guitarists, bassists, studio uses, and more. The Compressor Pro builds upon Keeley Engineering's all new compressor circuit, delivering advanced studio quality compression. With controls for manually setting the compression Threshold, Ratio, Attack, Release, and Gain, the Compressor Pro also offers a Knee Switch, giving players options of Soft- or Hard-knee compression as well as an Auto Switch for adaptive compression, all with highly responsive LED indicators.
Manual controls for Threshold, Ratio, Attack, Release, and Gain
A toggle switch to select Soft- or Hard-knee compression
A toggle switch for Auto Mode
LED Threshold indicator
LED indicators for compression gain reduction
Like all of Keeley Engineering's designs, the Compressor Pro is hand-built in the USA, using the finest components and construction techniques. It is housed in rugged enclosure, includes true bypass switching, and features a 2-year limited lifetime warranty with world-class Keeley customer support.
The Keeley Electronics Compressor Pro is on sale for $299.
For more information:
Keeley Electronics