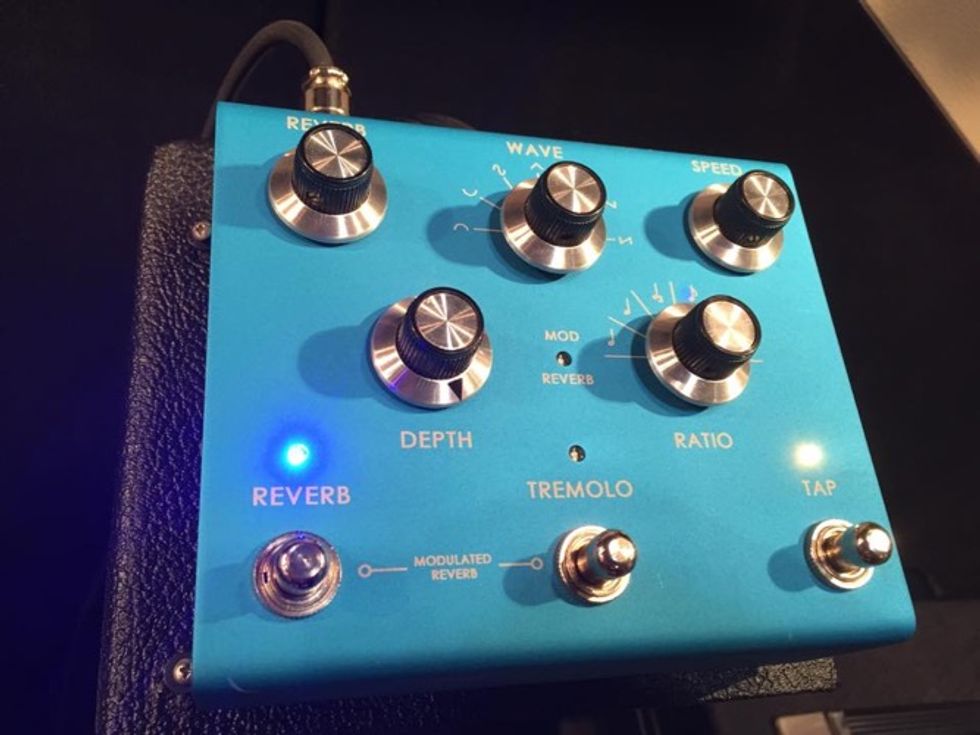 Jackson Ampworks Continuum
The crew over at Jackson Ampworks brought the Continuum controller to NAMM. They had a prototype last year but this finished model has tap tempo bias trem, rhythmic subdivisions, and modulated reverb. The spacious and cinematic 'verb is astounding and the stuttering trem effects are jarringly authentic. It will be available in August for $499.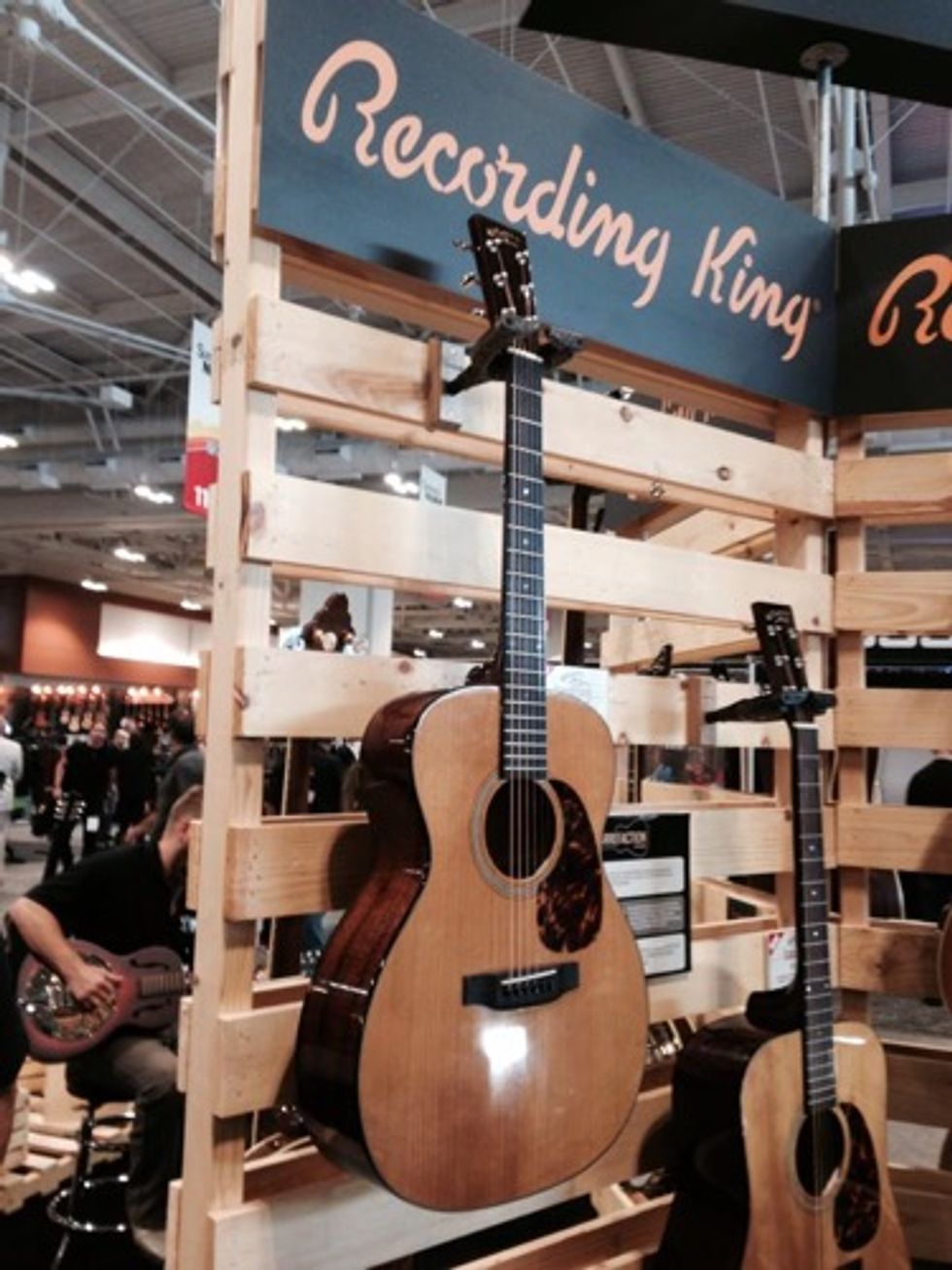 Recording King RD-216
Recording King entered the torrefaction game with its usual dazzling combination of fair prices and sweet tones. The RD-216 has a lovely solid Adirondack top (torrefied of course) and layered mahogany back and sides. Just 499 bucks on the street.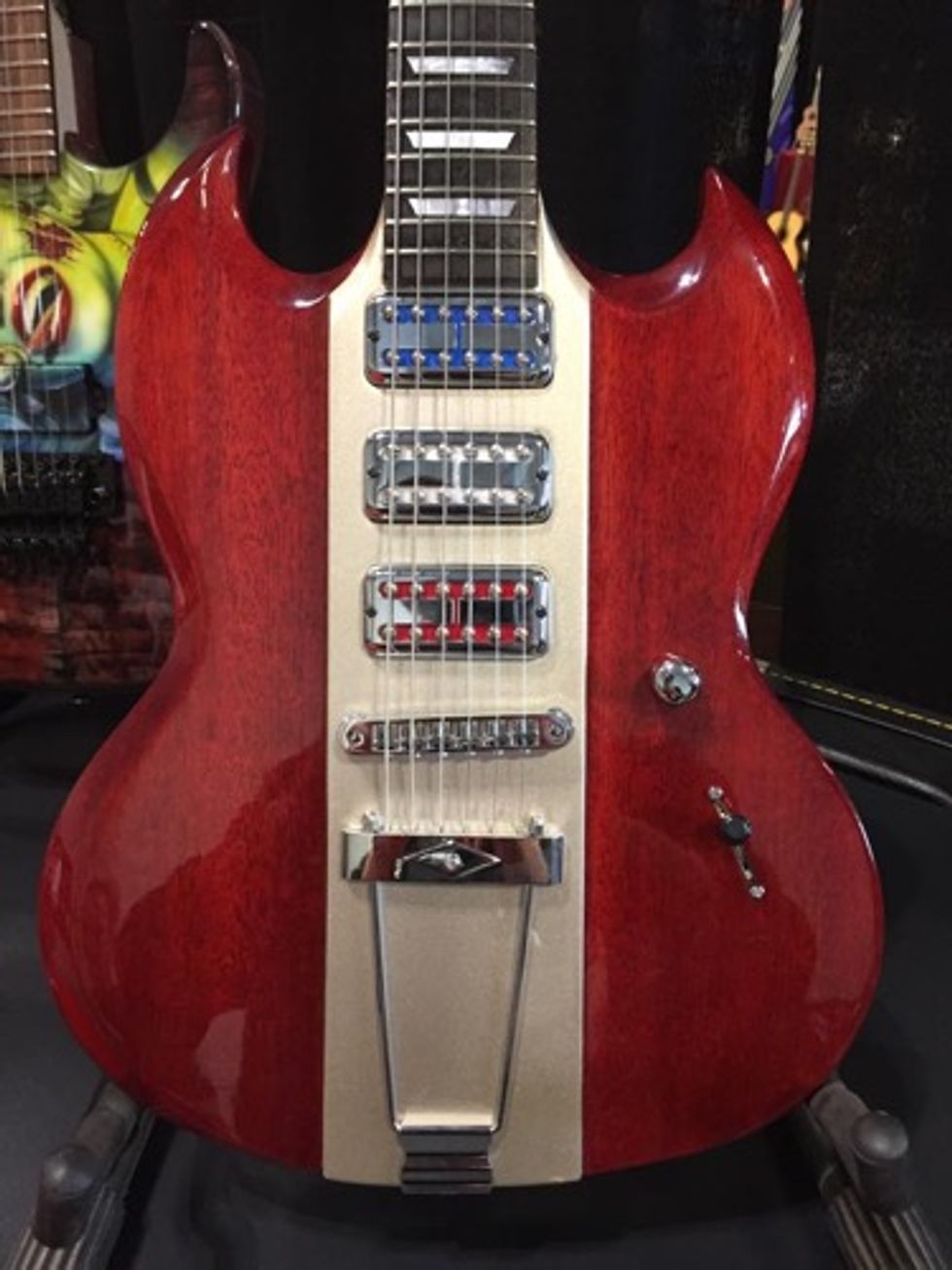 Bootleg Guitars GS Custom
Bootleg Guitars had their new SG-style GS Custom in tow.. It has a mahogany body, mahogany neck topped with a rosewood 'board, and is packed with a trio of Filter'Tron-style "Harvey-trons."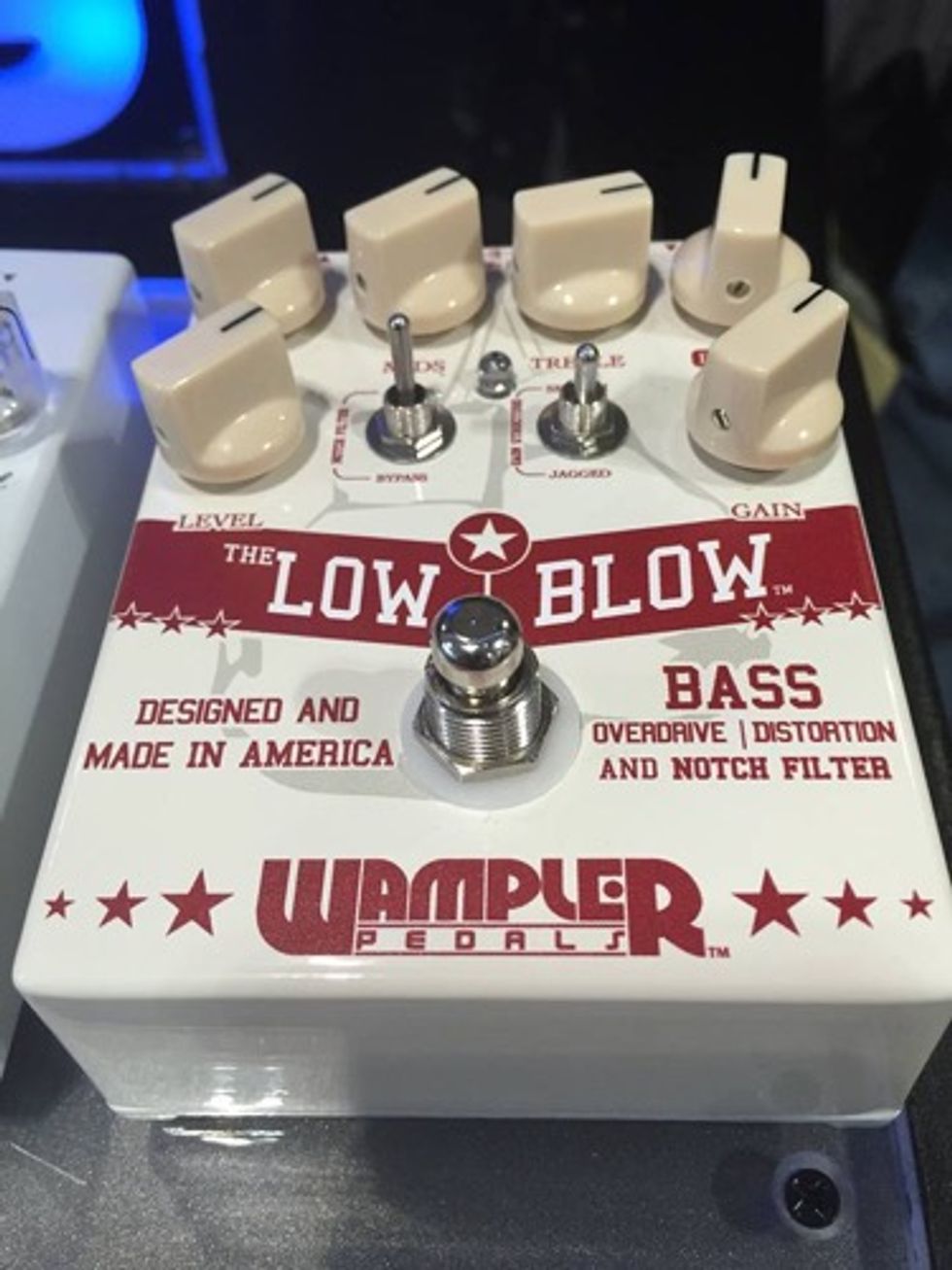 Wampler Pedals Low Blow
Wampler Pedals brought some love for bassists to NAMM with their first offering for low enders. The Low Blow features two clipping modes: Smooth brings more of an overdrive while jagged is akin to distortion. A 3-band EQ delivers plenty of tone control and the notch-filter switch helps to clean up cabinet woof without having to turn things down.