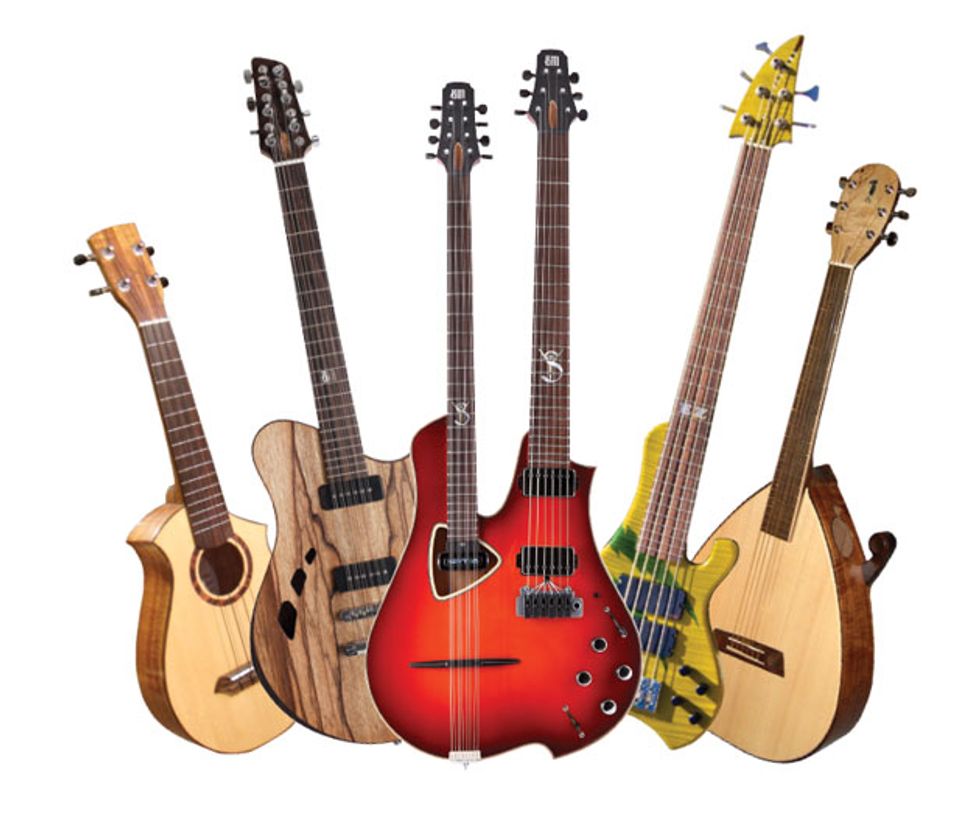 Israel—the land of milk, honey, and guitar building. Obviously.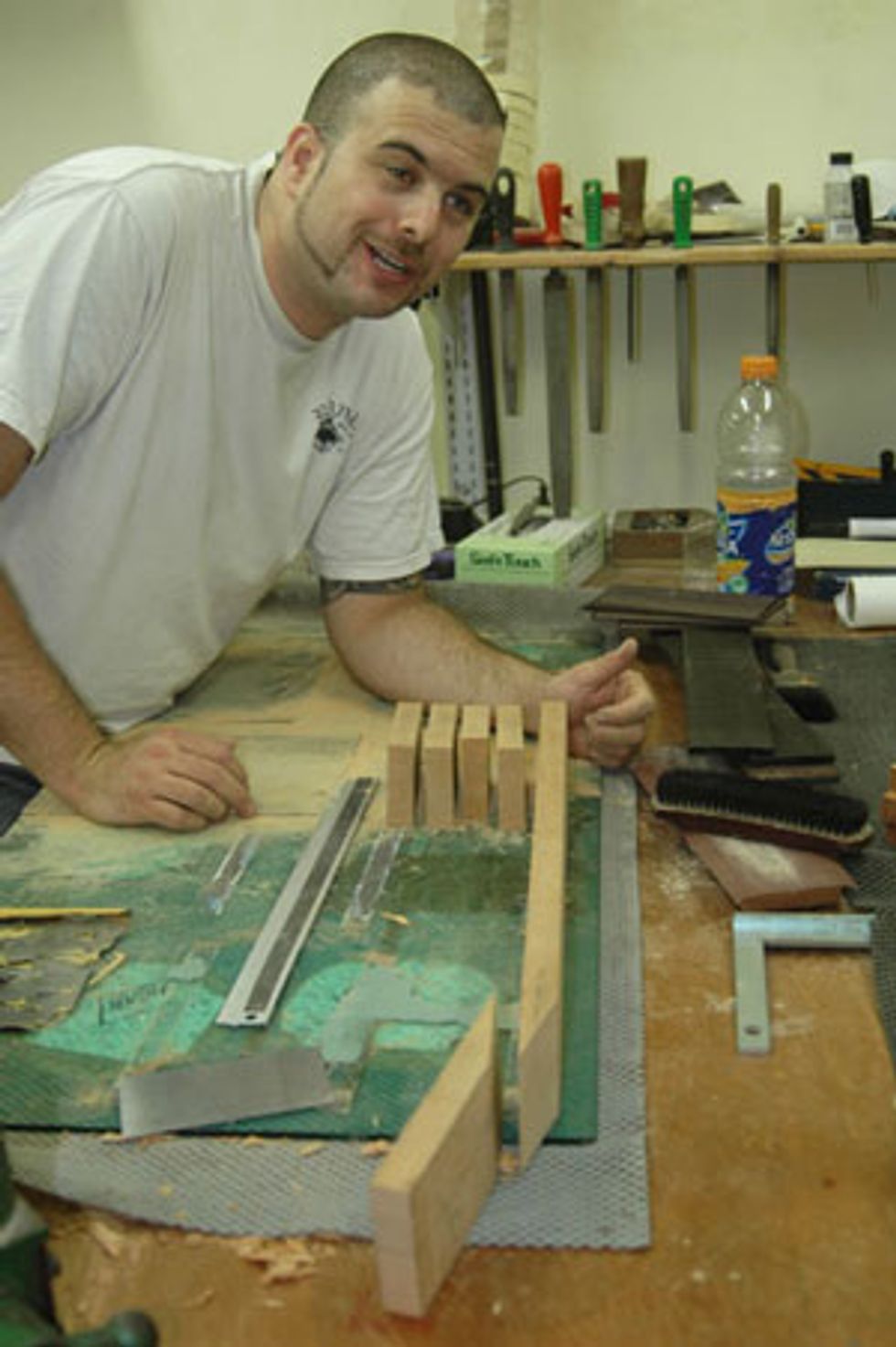 Tsahi Grimberg, an Israeli guitarist, technician,
and builder.
Modern Israel isn't what most people expect. It isn't a backwater of biblical ruins, a desert wasteland, or what you see in the news. Israel's cities are diverse, cosmopolitan, and multicultural. They support a thriving and eclectic music scene and produce some of the world's top artistic talents.
A small clique of repairmen and techs services Israeli musicians. They make modifications, suggest improvements, repair damage, service instruments, and—in a somewhat recent phenomenon—build new guitars.
Tsahi Grimberg, an Israeli guitarist, technician, and builder, introduced Premier Guitar to the Israeli luthier scene. "Over the last 10 years, a lot of people have started building guitars," he says. "Israel has a very small market and some of these guys do great work. But they don't get any exposure."
The Israeli scene is hyper-innovative, diverse, eclectic, and growing. It's producing quality, high-end instruments, but it's also a tight-knit scene. According to Grimberg, "It's one big family. Everyone knows each other and hands off clients to each other."
Premier Guitar spoke with a number of these Israeli builders to find out more about what's happening in guitar on the other side of the planet.