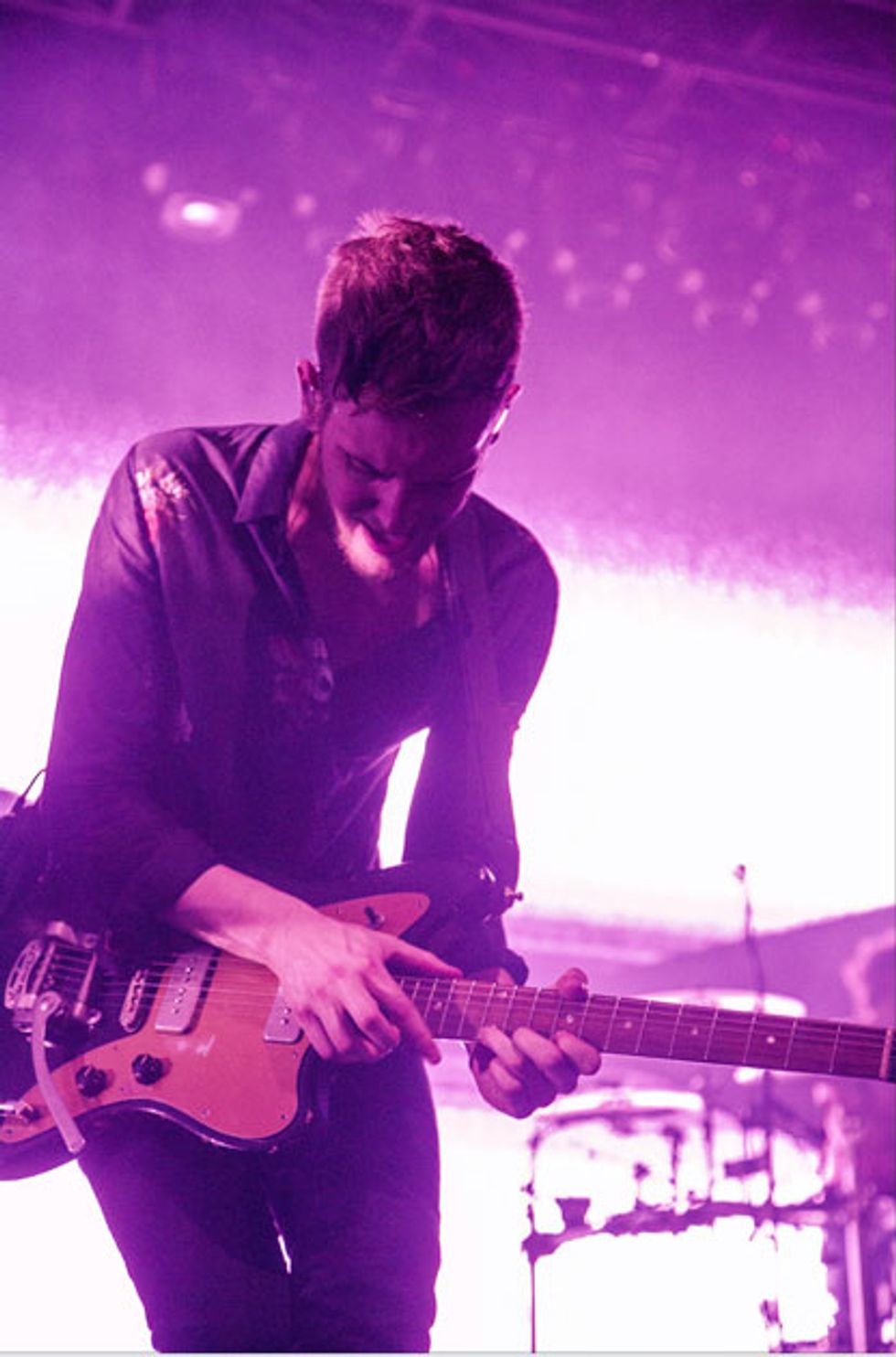 A sonic tinkerer, Adam Hann incorporates many techniques and styles into his playing and might spend two days in the studio working on a single guitar part.
Adam Hann Essential Listening
Take a guitarist's tour through four notable tunes and performances within the 1975's repertoire.
"Love Me"
Right from the opening chords, this song is an education in pop guitar—great '80s tone and skin-tight groove. But what gives the song its particular muscle is the exceptional solo starting at 2:26. It employs an army of reamped tones, tricks, and exotic effects.
---
"Sex"
"This is a song about sex," he says. What more do we need to say? Except check out Hann's fantastic tones and innovative playing, especially his two-handed tapping starting at 2:36. Also check out this early iteration of his pedalboard at 1:49. It predates the RJM Mastermind MIDI switcher he now uses.
---
"The Sound"
From their set on SNL, you can see a glimpse of Hann's most recent pedalboard at 3:10. "I'm at the point now where if I have to do a show just using a regular pedalboard, I would probably struggle," he says. "When you're turning three pedals on and changing presets on four others, it takes you a while." He nails the solo starting at 3:23.
---
"Robbers"
Hann on a vintage Jag in front of a zillion people at Glastonbury Festival in 2014. "I have a 1962 white Jag that just sounds incredible," he says. "The Music Man John Petrucci, the Fano JM6, and the Jag—those are the three main guitars I use at the moment."