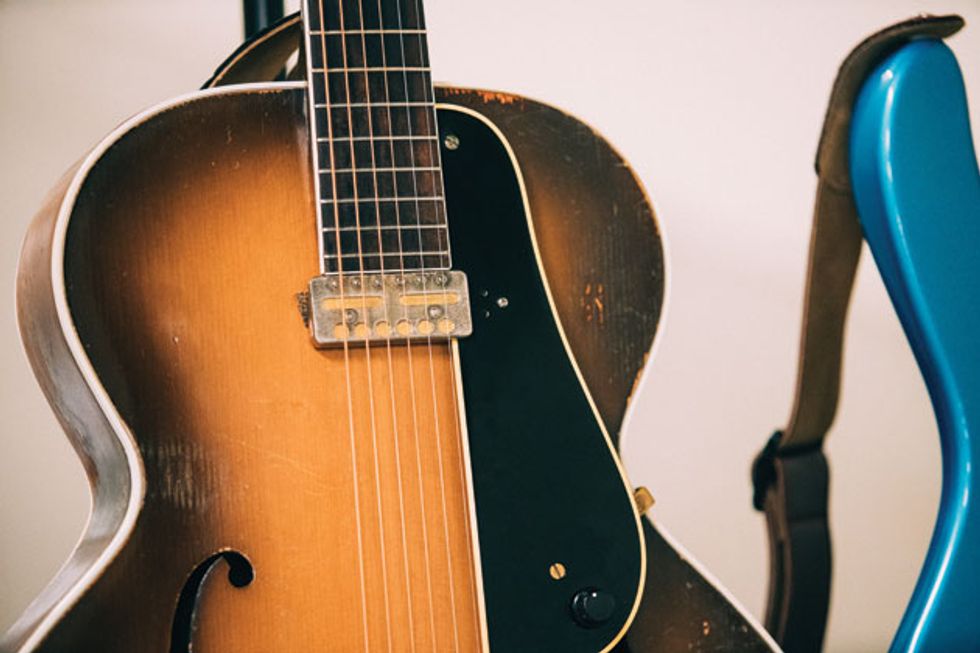 Photo by Taylor Smith
Pay It Forward: A Tale of Guitarma
PG
PG
Harper was clearing out some inventory from his warehouse and took the guitar to a local music store to sell on consignment. Unbeknownst to Harper, Wilkenfeld saw the guitar in the shop and fell in love. And unbeknownst to her, it belonged to her friend, Harper. After a few months, the guitar hadn't sold so Harper took it back and put it on eBay.
In the meantime, Wilkenfeld returned to the store to find the guitar missing and begged the staff to tell her who the owner was. When she found out it was Harper's guitar, she contacted him to profess her adoration for the guitar and to see if he still had it so she could buy it.
Just days prior, Harper had shipped the guitar to a buyer who purchased it on eBay. Harper contacted the buyer to plead his case that a dear friend had become attached to the guitar. He offered the buyer (who didn't know the seller was Ben Harper) to buy it back at a premium. The buyer agreed, the guitar was returned, and Harper gave the guitar to Wilkenfeld. Sidenote: A few weeks later, the buyer emailed Harper to let him know he found the exact model elsewhere in mint condition. A story with a happy ending!
Harper says he and Jackson Browne have a word for this: "Guitarma."
The 1950s Epiphone archtop guitar Tal Wilkenfeld is holding on the cover of this issue of , shown up close here, is a vintage, oddball 6-string. The journey it took to get into Wilkenfeld's arms is quite an interesting backstory. Ben Harper told the tale while backstage before his recent show at Chicago's Riviera Theatre. It turns out the guitar had been around Harper's family music shop, now the Folk Music Center in Claremont, California, for a while. Luthier Jack Willock (who worked for Gibson in the late 1930s and '40s and who Harper apprenticed with from 1989-1993) restored it, but the Teisco gold foil pickup was already in place. According to Harper, it was likely installed in the early '80s by someone with an affinity for Ry Cooder.