"It's fun because the spirit of it is really apparent—a really positive vibe that you can feel when you listen to the record," observes Kelly. "The chemistry between everyone in the band is really cool."
Photo by Tim Bugbee / Tinnitus Photography
Last November, singer-songwriter and guitarist Ty Segall smashed a toilet with the help of the legendary producer and engineer Steve Albini. Albini pushed the porcelain bowl, emblazoned with Segall's name, off a loading dock, causing it to shatter into many pieces, and Segall finished off the job with an axe.

Segall's label, Drag City, posted a video of the act (the YouTube search term is "A Flush Down the Tylet") to its website without any explanation, but this weirdness was hardly surprising coming from a musician known to perform onstage in an elaborate satanic baby costume.

Segall, a native of Laguna Beach, California, isn't yet 30. But over the past decade, working solo and with various bands in the Bay Area and Los Angeles, he's already created an impressive body of work that neatly synthesizes the sounds of his wide-ranging 1960s and '70s influences: surf and garage rock, and early metal, among others.

Since releasing his self-titled debut in 2008, Segall has played most of the instruments on his albums. He approaches the guitar in an appropriately non-schooled way, getting maximum mileage from a select palette of harmonic and melodic sources, all with great frenzy and groove.
"I've played with people where you're both racing each other to the finish line or some shit like that, and that's totally wack." —Ty Segall

Segall recorded with a full band for the first time on his latest album, which is also called Ty Segall. Joined by guitarist Emmett Kelly, multi-instrumentalist Mikal Cronin, drummer Charles Moothart, and keyboardist Ben Boye, Segall continues to explore pre-1980s sounds on the recording while stretching out with extended jamming and clearly relishing the energy of leading a live band.

I chatted to Segall and Kelly about the period-correct gear they used in creating those sounds, how Albini captured them perfectly in the studio, and how their home state of California plays into all of this.

Let's start by talking about guitars. You're both Gibson players.
Ty Segall: Yeah. I play a '69 Les Paul, but I got it looked at, and supposedly it's a late '50s one that just has a '60s serial number. It's totally beat to shit, but I love that thing.

What's your history with that guitar?
Segall: I got it three years ago. Before that, I played a [Fender] Mustang kind of exclusively. I don't know much about guitars really, and I'm not like a studied guitar player. I wouldn't say I'm technical or anything, so it's funny, now going back to the Mustang—realizing it's a three-quarter scale. It feels like a toy compared to the Les Paul.

What's it like going from the Mustang to the Les Paul in terms of sounds?
Segall: It's like a similar thing with how it feels. The Mustang—it's bright and twangy, whereas the Les Paul is full-bodied, resonant. The sustain is insane compared to the Mustang. It's like a grown-up's version of an electric guitar.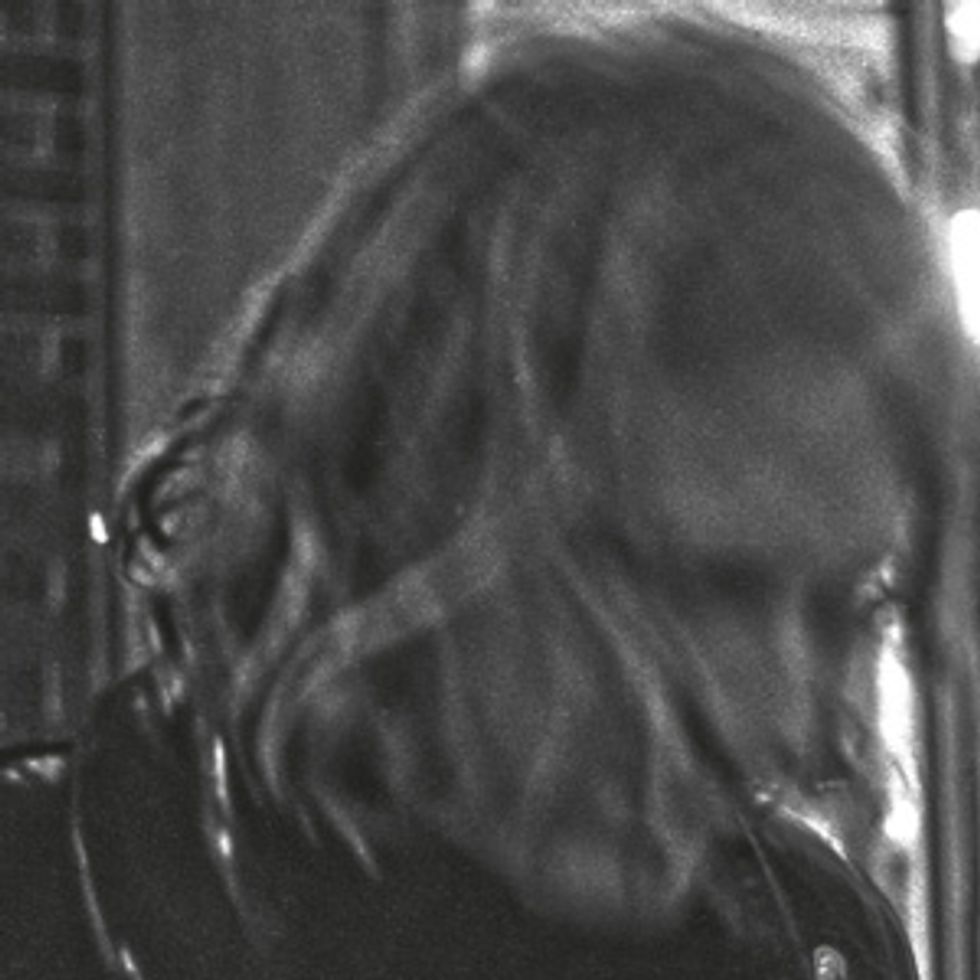 For his new album, Segall enlisted the skills of veteran indie-rock producer Steve Albini, who got beefy guitar tones and kept the tracking lean.
Have you found that your style has changed at all since you got the Les Paul?
Segall: With the Mustang, I was super-reliant on the tremolo bridge. There's no whammy bar or anything on the Les Paul, so I've had to step up my actual playing instead of relying on sound effects.

Emmett, talk about your Les Paul.
Emmett Kelly: The guitar I played on the record was a modified '59 Les Paul Special. Instead of the original P-90 pickups, it had Seymour Duncan Antiquities in it. I actually don't have that guitar anymore. My main guitar now is a Les Paul with P-90s.

What amps did you use on the record?
Segall: My main squeeze is a '72 Fender Quad Reverb. I've played a lot of Quad Reverbs and the silverface Fenders are all over the place. Some were made by the original crew and some were made by new factory workers, so they can be inconsistent. The one I have just sounds insane. It's the loudest silverface I've ever played. I don't know what I'd do if I didn't have that amp. I'd probably stop playing music.

Kelly: I played a '74 Marshall Artiste—a 100-watt head that's been modified so that the right channel sounds more like a JMP-style Marshall—with a slant 4x12 closed-back cab.

What about effects?
Segall: I just got the Death By Audio Fuzz War, and I use a phaser pedal as well. I have an old [Electro-Harmonix] Small Stone that I really love. Also, Albini had an EarthQuaker Devices Grand Orbiter phaser that was really cool, too. The Small Stone only has two settings, and it sounds like [the band] Big Star or something. The EarthQuaker is more extreme. When you hit the fuzz on it, it kind of spazzes out a little bit, which is ideal. I'm not a fan of subtle effect use.

Kelly: The only effect I used—and that I ever really use in Ty's band—is an overdrive. It's a Crowther Hotcake from New Zealand.