Hawk HR-101 and HR-202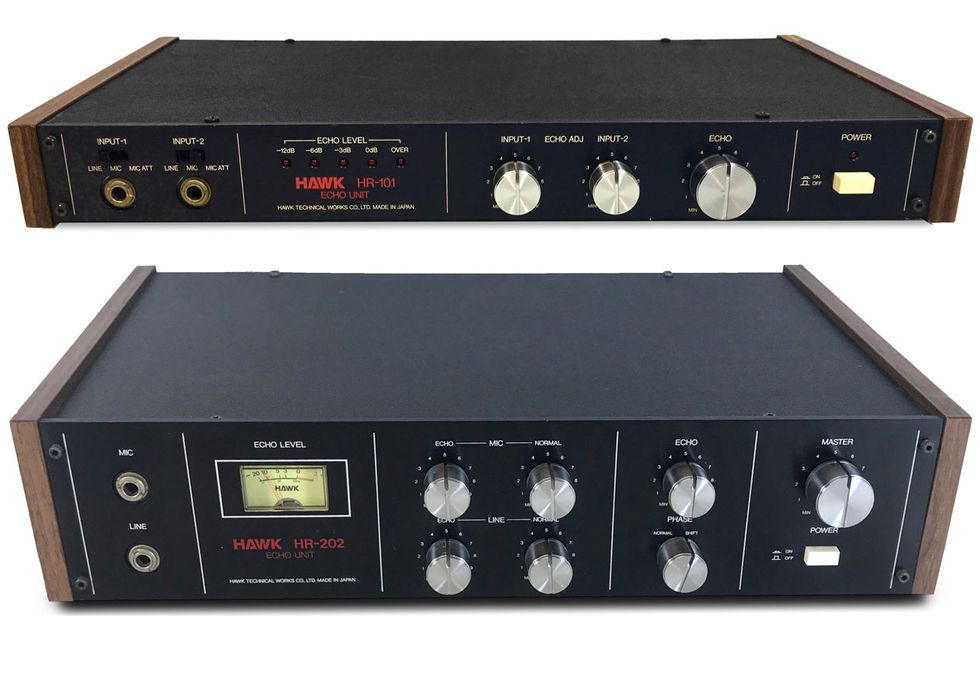 These budget Japanese units were made for the domestic market—hi-fi, home recording, or, most likely, karaoke—and use a bucket-brigade-device (BBD) chip to make up for the poor quality of the spring tanks, adding a little pre-delay to separate the trashy wet signal from the input to give the impression of better-quality reverb. As a guitar reverb, they're not great (the output is from RCA sockets) and the sound is trashy and fluttery. But their op-amp driver circuit makes them great distortion boxes for studio use with louder source material.
---
Shin-ei ER-23 Echo Reverb Master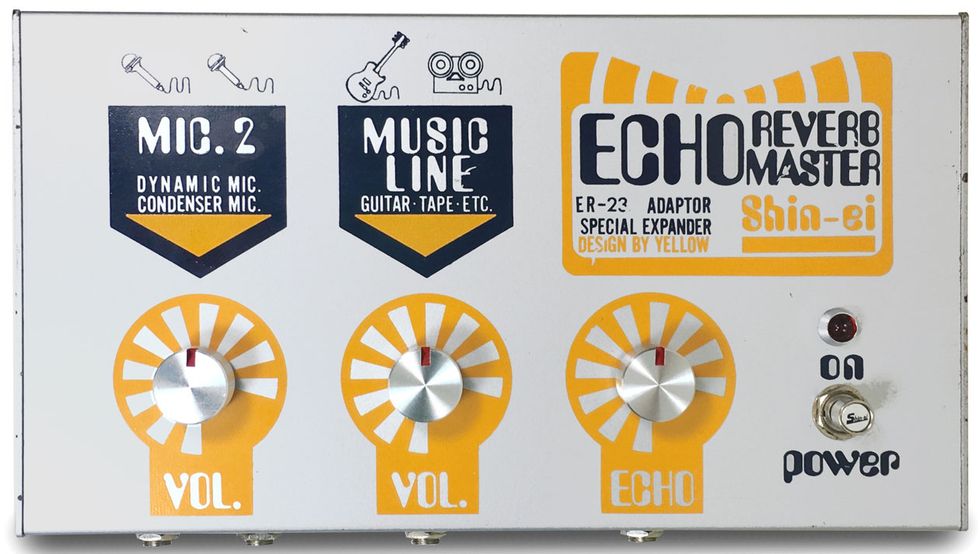 This pedal-like unit from the famous Japanese maker of fuzz boxes (including the Univox Super Fuzz and Shaftesbury Duo Fuzz) doesn't appear to have made it outside the domestic market, which is a shame. Not only is this mains-powered unit a delight to behold (I know of two versions: silver with orange accents, like the one here, and white with red accents.), but it actually works pretty well. Don't be fooled by the footswitch, though—that's the power button. The diminutive size means you're never going to get a big, lush reverb out of it, but it does a great impression of a cheap reverb amp, and the mic input can drive you into hairy, lo-fi distortion.
---
Bandive Great British Spring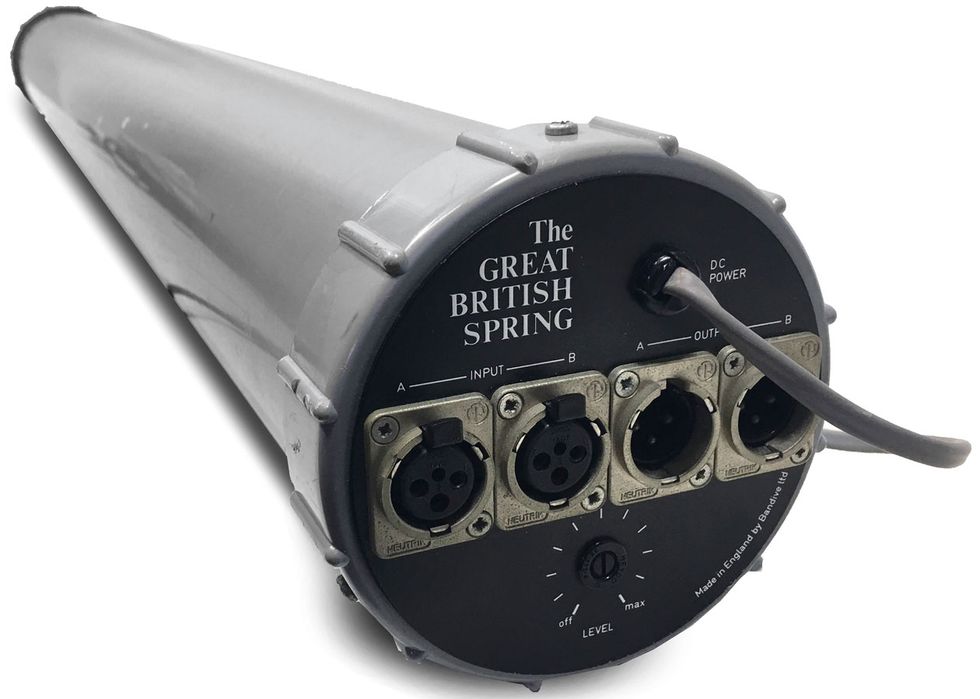 This infamous British unit features a pair of Accutronics tanks housed in a length of grey or black plastic drainpipe. Available in mono-unbalanced or dual-channel balanced configurations, the Great British Spring is a capable, smooth-sounding unit for use with a mixing desk, and can sound lovely added to guitars at the mix stage. But, as its dual-XLR ins and outs make it difficult to use directly with guitar, we left it out of the final audio comparison.
---
Bandive Accessit Stereo Spring Reverb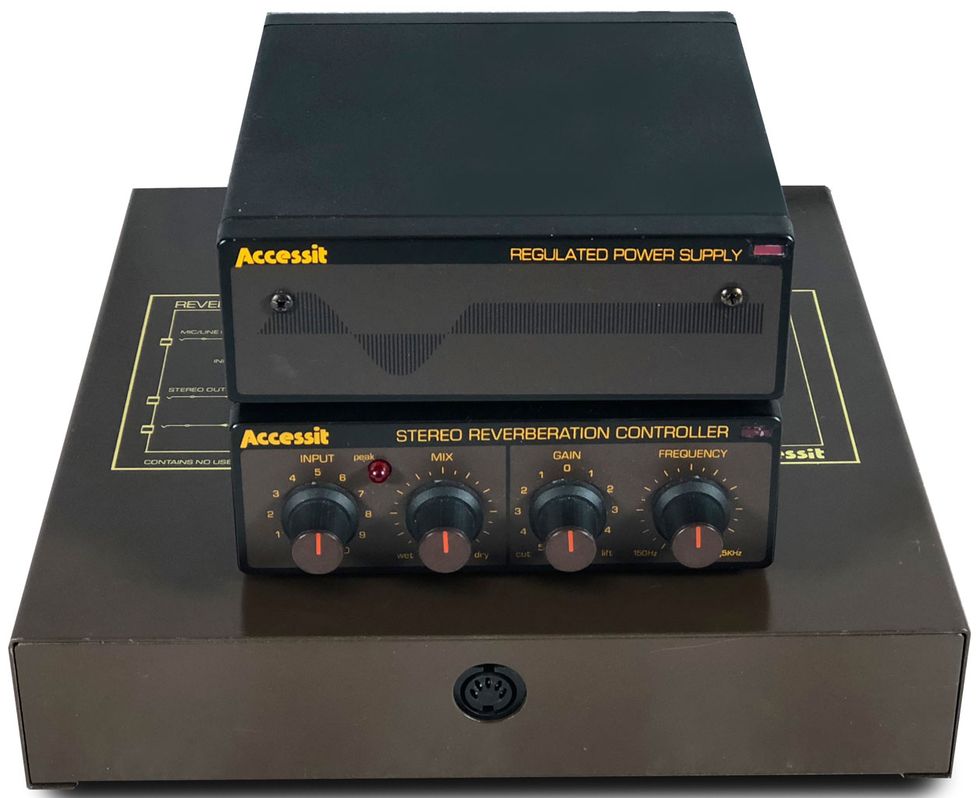 With a design similar to its Great British Spring sibling, the Accessit has two pairs of op amps in the drive/recovery circuit, and can overdrive pleasingly when driven hard. It also has a passive, single-band swept EQ knob, which is nice and flexible for tone shaping.
---